I am excited to share some of my favorite supper club dinner themes from over the years! One of the popular requests from my Reader Survey earlier this year was for more entertaining posts, so I thought I'd kick it off with this one.
Ironically, one of our 2020 family goals was to "gather more people together in our home." We love to entertain and host friends, play dates and parties!
Obviously, we were unable to meet that goal last year so I thought it would be fun to reminisce and share 12 of my favorite Supper Club themes from the past 7 years!
It was so much fun going back through all of my previous posts. Since starting the group 2015, there have been so many changes — LOTS of babies, new homes and more. We've also said farewell to friends who moved away and welcomed new friends to the group too!
Anyway, it was hard to narrow the list to 12, but here are some of my personal favorite supper club themes…
Starting with one of my all time favorite themes, Laura created the most gorgeous and delicious cheese and charcuterie spread for her 2017 supper club.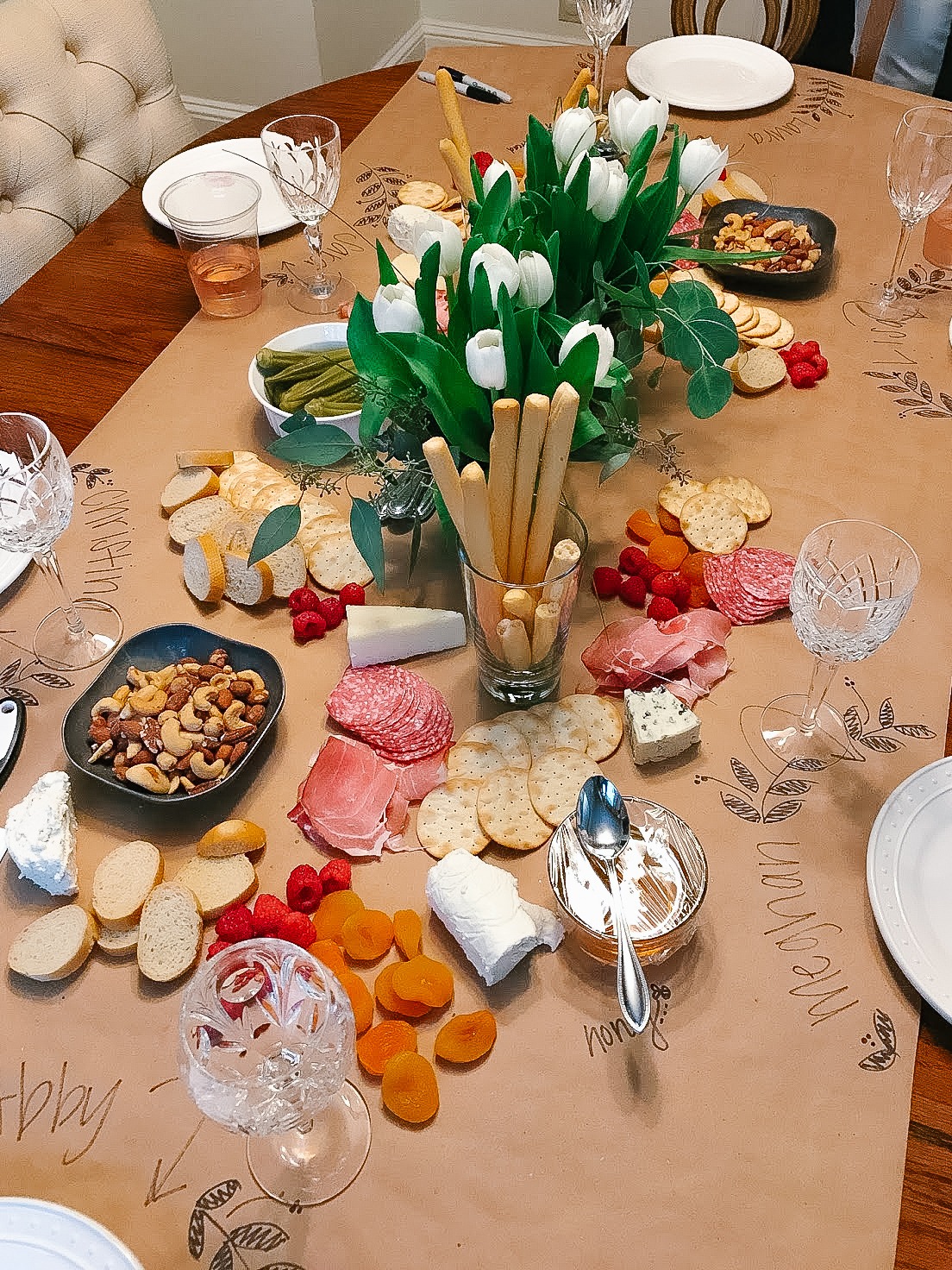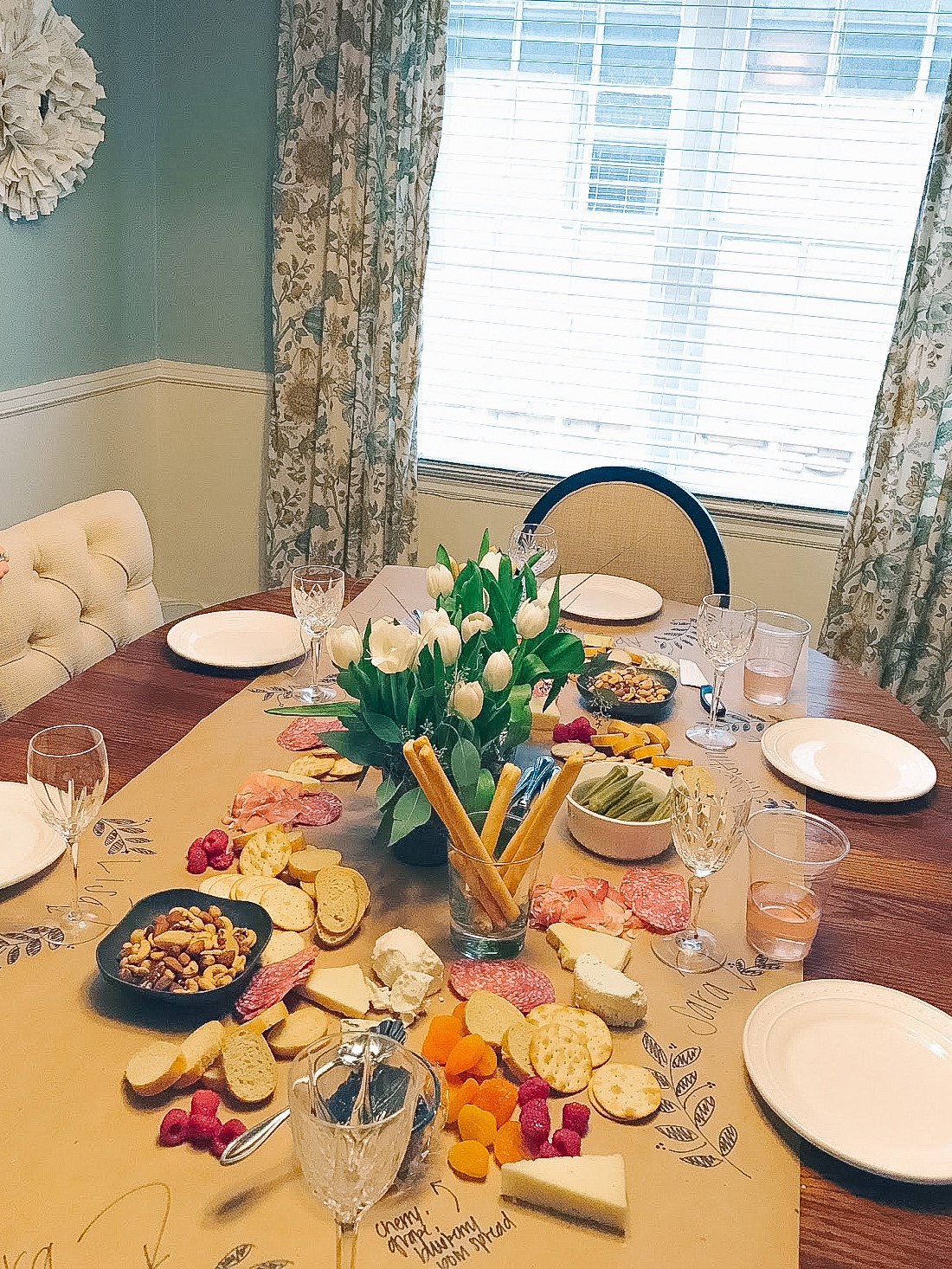 I love a good assembly line dinner party so in 2016 I created a baked potato bar! Everyone LOVED it and had such a great time creating delicious potatoes. There were so many toppings to choose from — steamed broccoli, goat cheese, diced tomatoes, black beans, guacamole, salsa, pesto, bacon, cheddar cheese, sour cream, green onion and butter!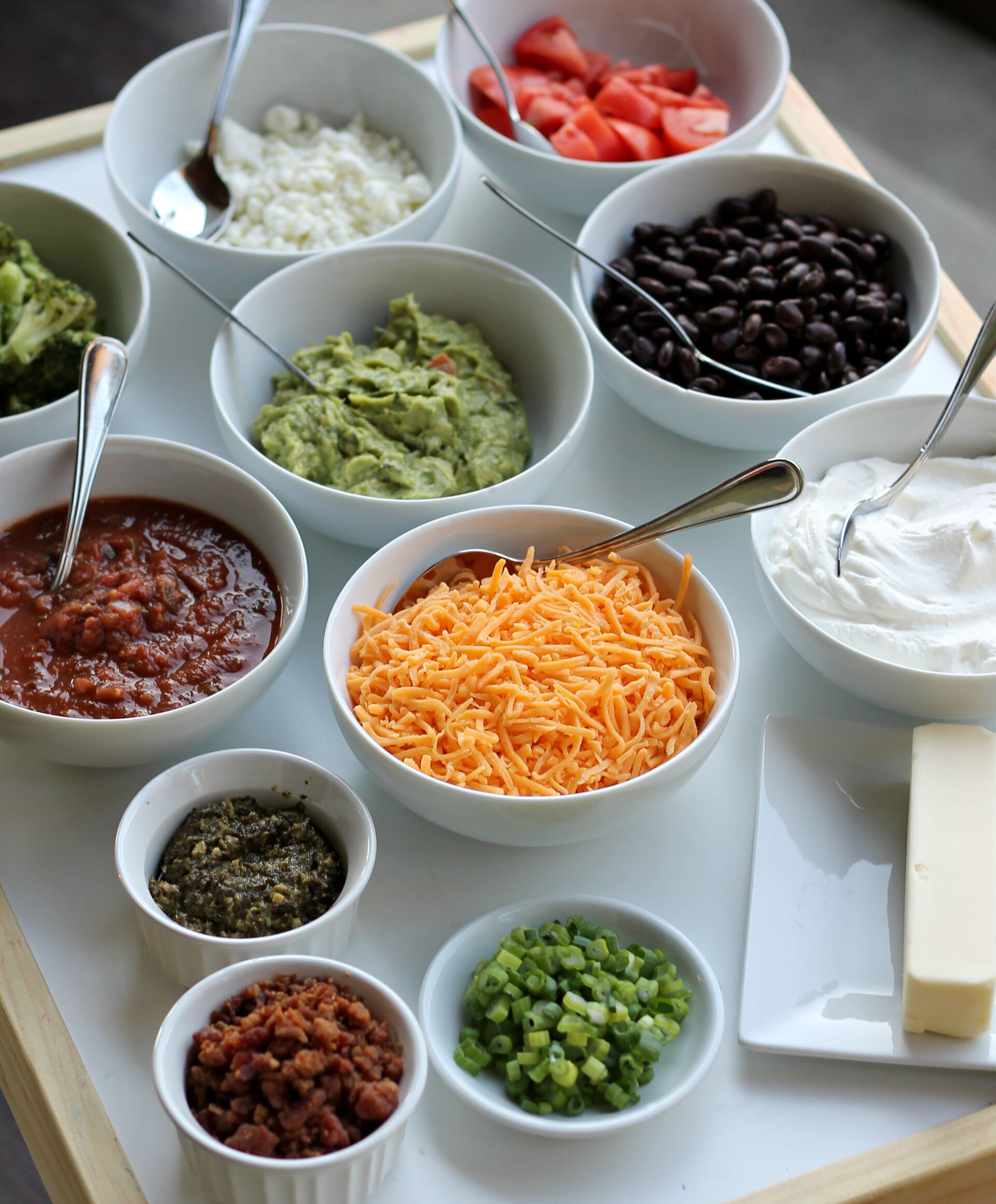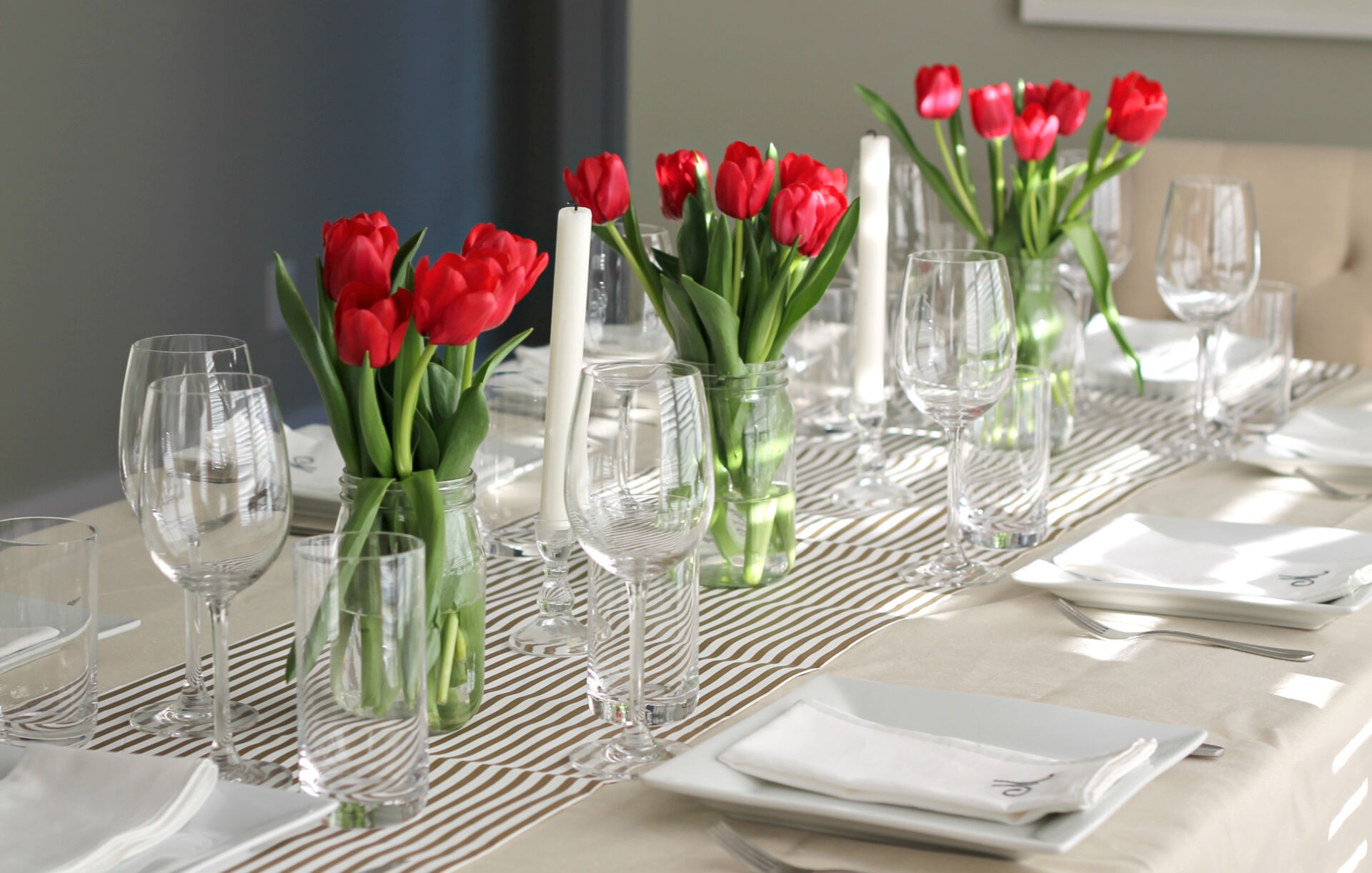 One year Lisa made a huge salad and 3 different kinds of homemade pizza – cheese, roasted veggie and caramelized onion & prosciutto! Everyone tried each one and agreed that the Caramelized Onion Prosciutto Pizza was award-winning and immediately needed the recipe. I have since made this pizza SO MANY TIMES for our friends and family. It is seriously the BEST pizza.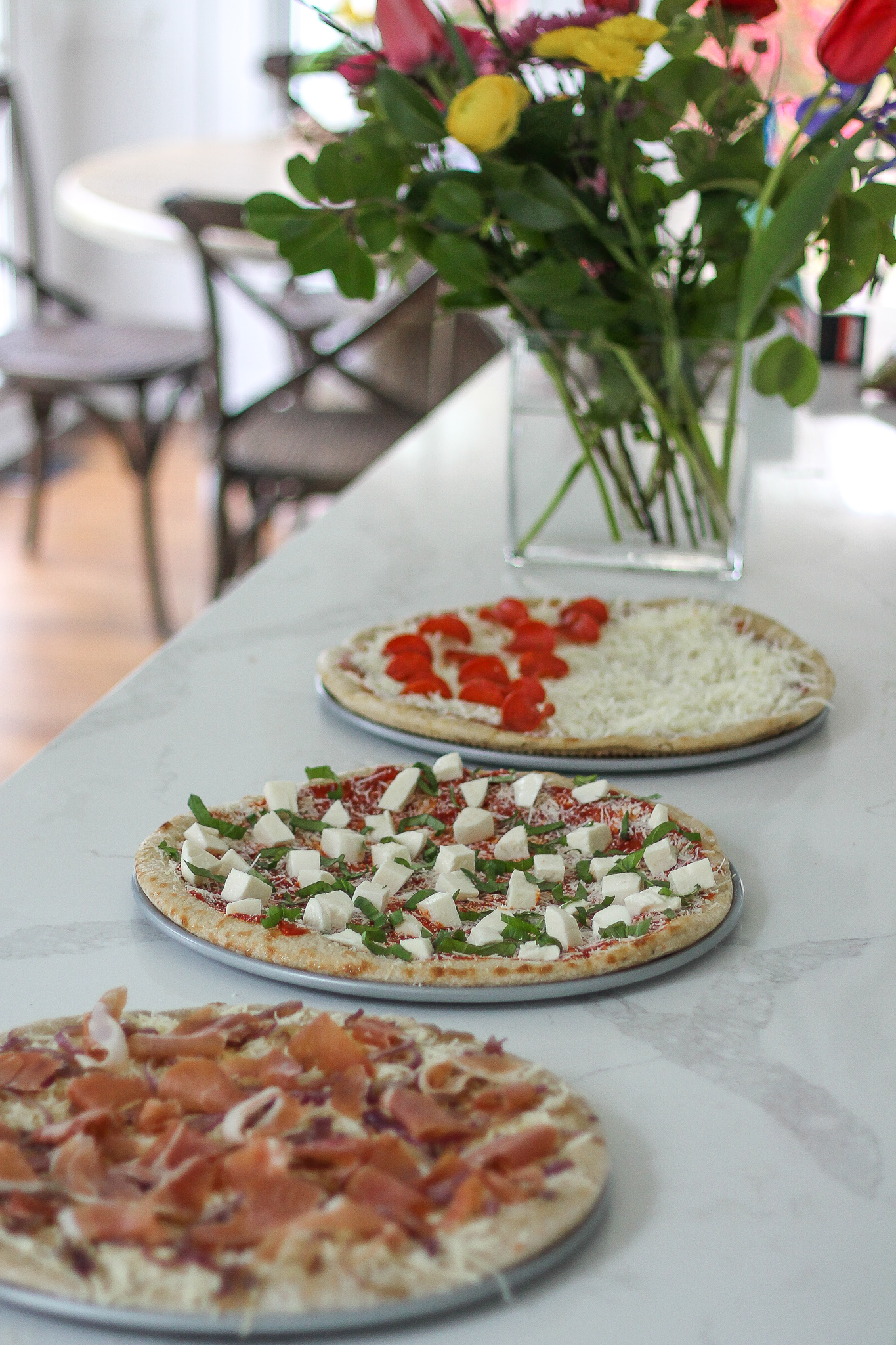 4. Wine Tasting Parties
Our group of girls loooove wine, so in 2019 we hosted several blind wine tastings…
In April of 2019, I kicked off our first wine tasting party with a Sauvignon Blanc Wine Tasting.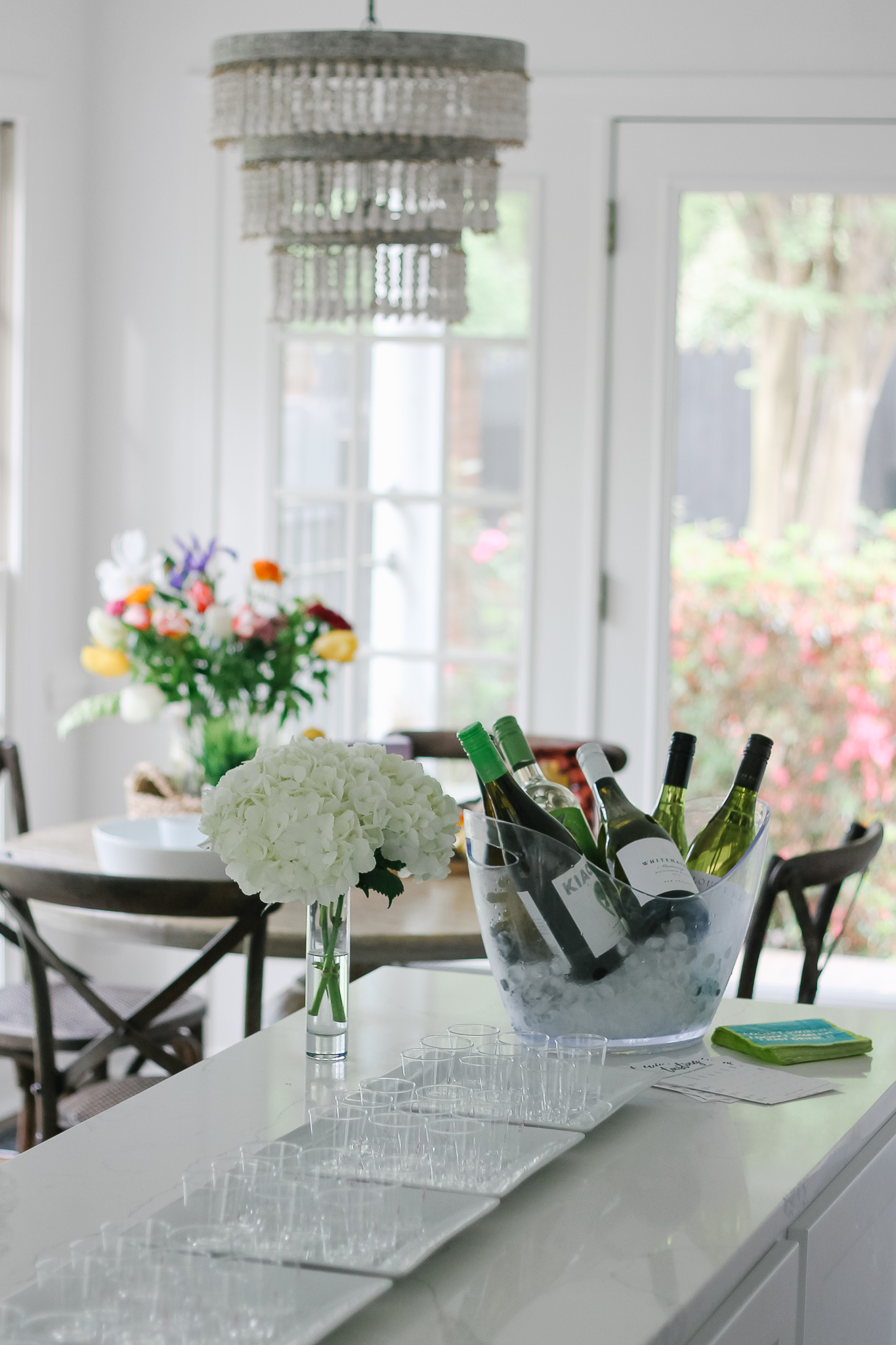 In order of favorites…
Kiaora ($9) — Total Wine exclusive
Whitehaven ($18)
Kim Crawford ($14)
Picton Bay ($8) — Trader Joes exclusive
Starborough ($12)
Cloudy Bay ($35)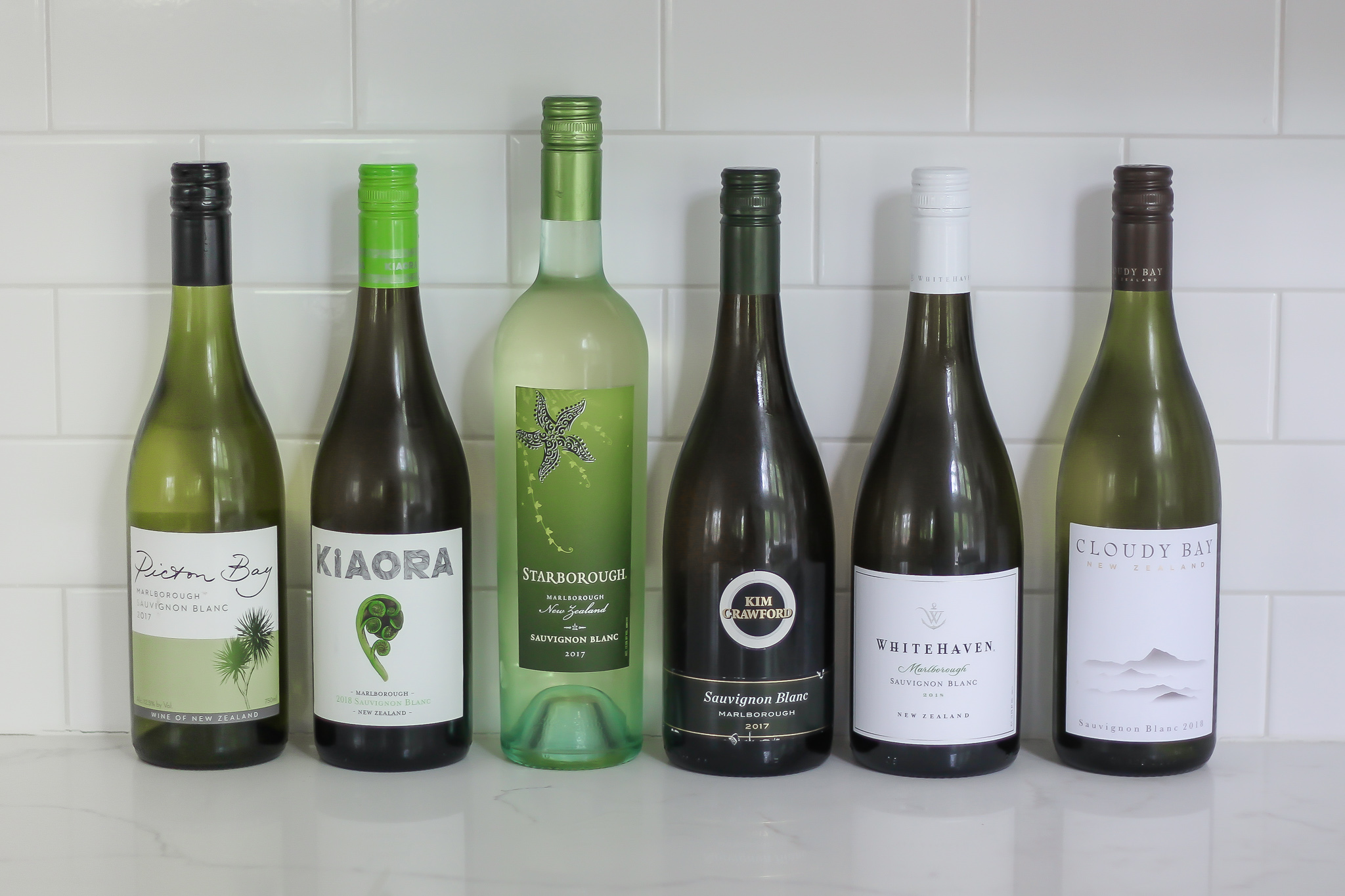 We had so much fun at the Sauvignon Blanc tasting that I decided to host a Rosé Tasting a few months later…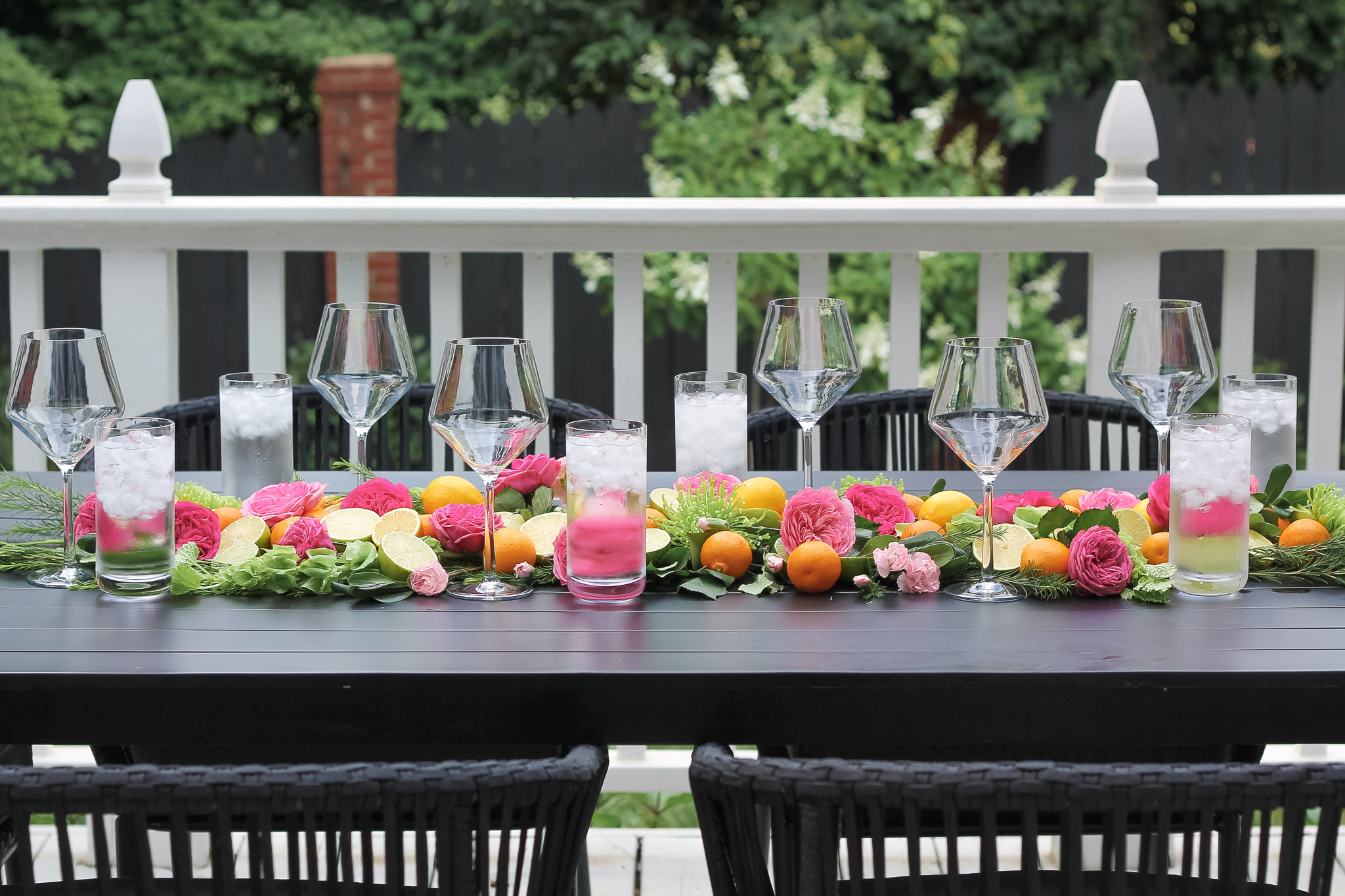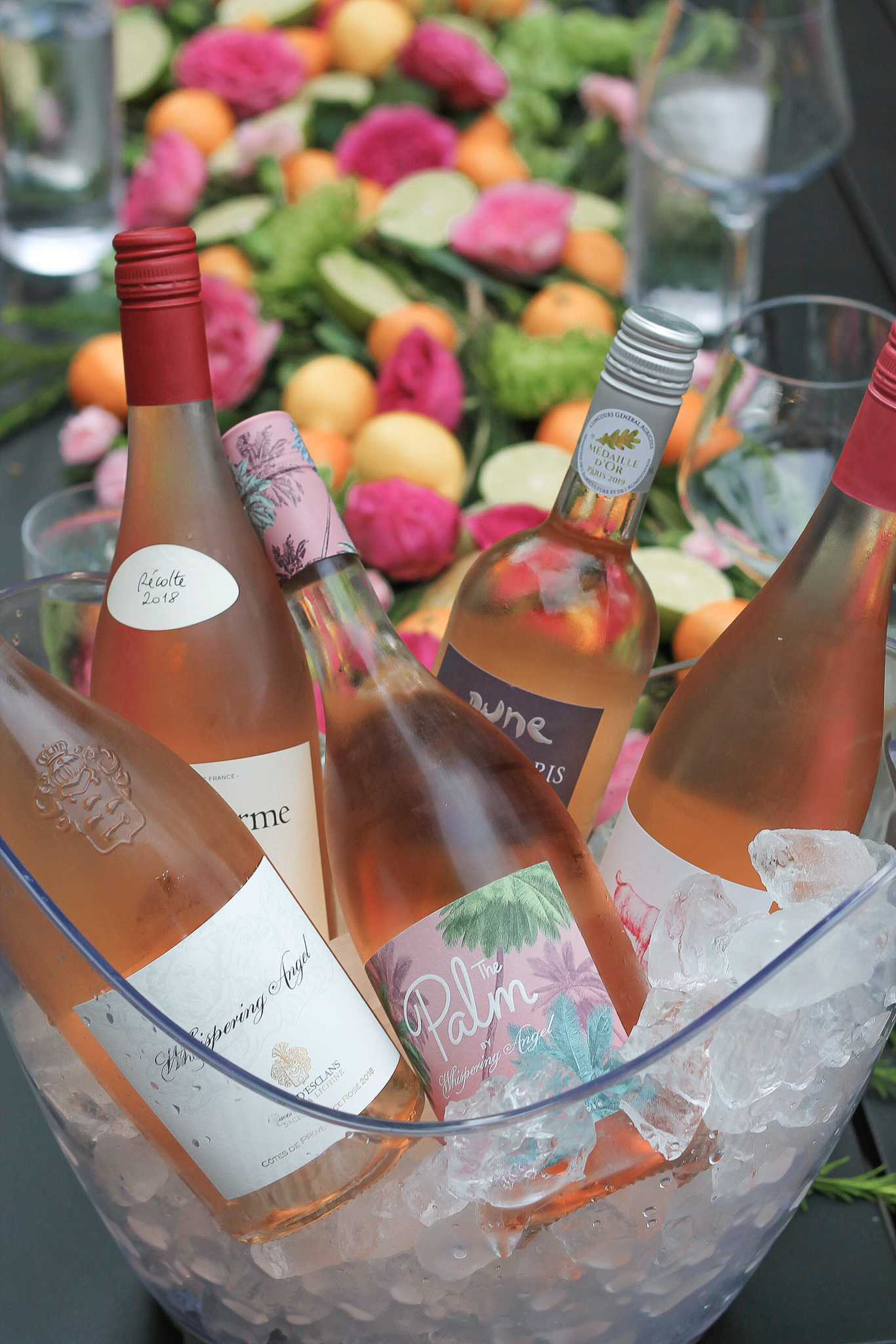 Here was our line-up broken down by price (from left to right):
La Ferme Julien ($6)
La Vielle Ferme ($8)
Gris de Gris ($10)
The Palm ($15)
Whispering Angel ($20)
Every single girl ranked Gris de Gris as her #1!!! I absolutely could not believe it but was so happy to know my favorite $10 bottle of rosé was the unanimous winner!!! The second wine with the most votes was The Chicken (La Vielle Ferme) at $8. From there, everyone ranked their remaining wines all over the place in terms of favorite.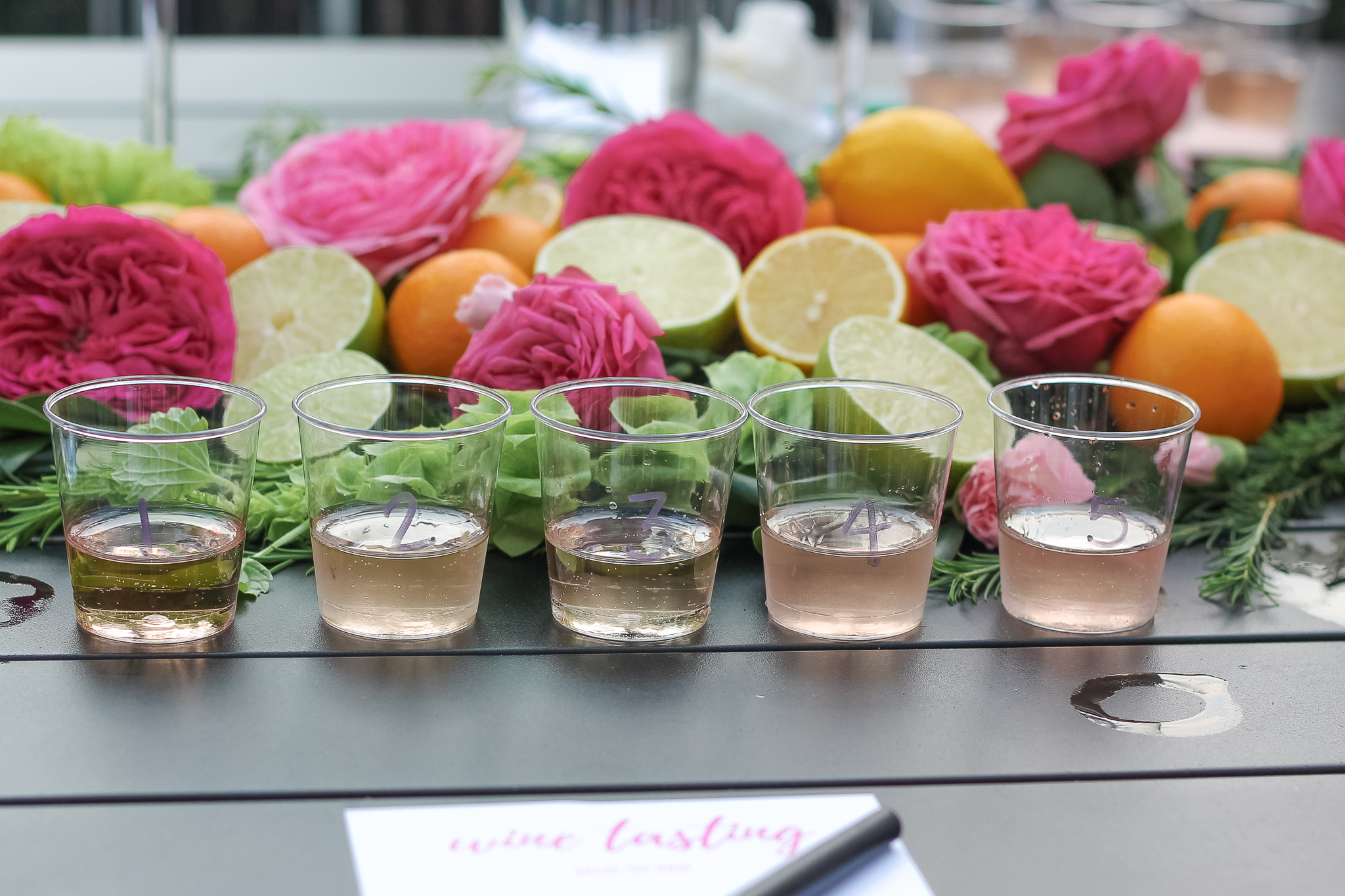 At the end of summer 2019, McKinsey hosted us for a Chardonnay Tasting Party!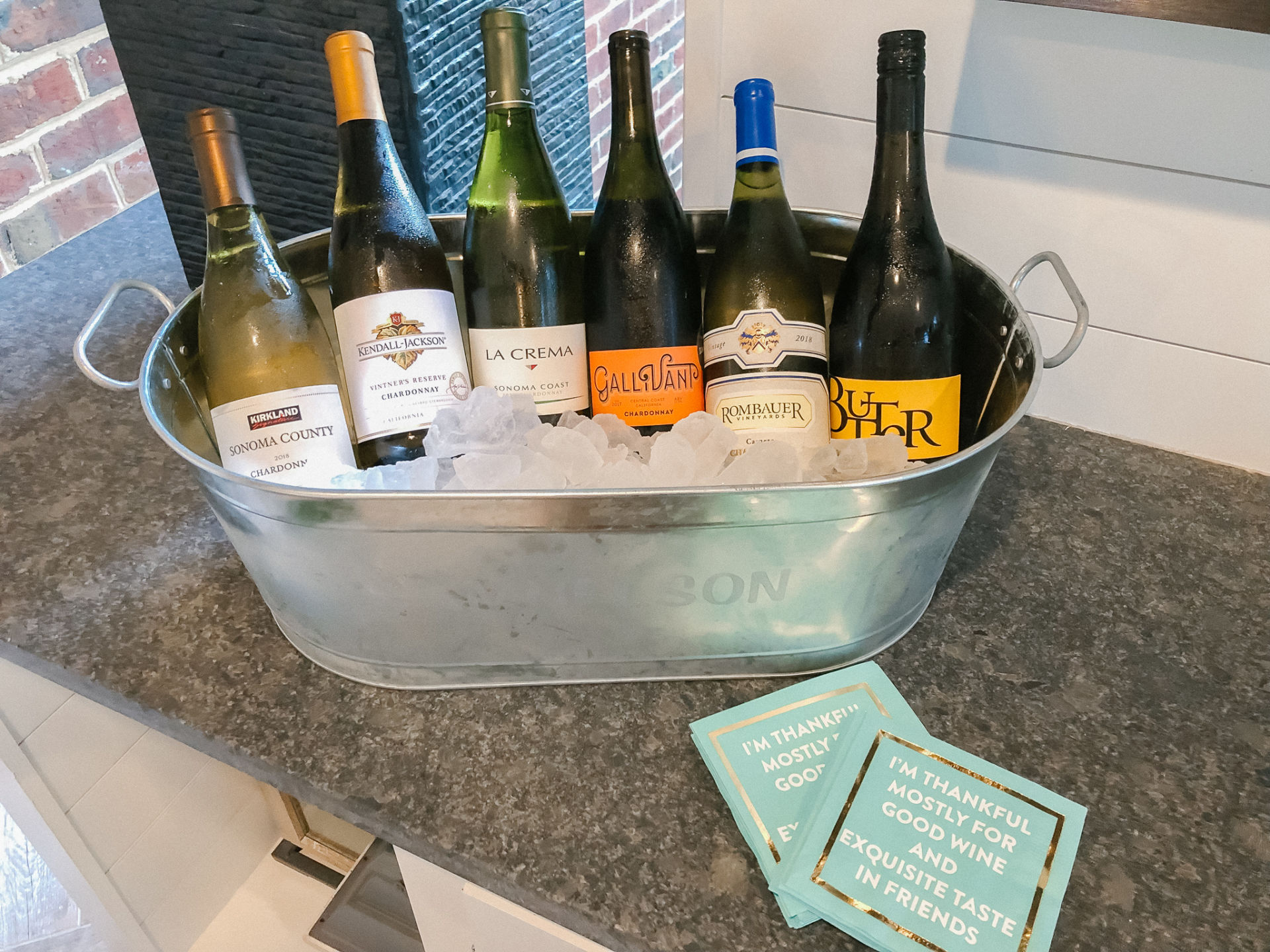 The wines were pre-poured for us so we could experience the tasting blindly. We ranked our choices from favorite to least favorite and then McKinsey tallied up the points for each wine to see how they stacked up. Here were the results:
Kendall Jackson (18 points)
Gallivant (18 points)
Kirkland (17 points)
La Crema (12 points)
Rombauer (14 points)
Butter (11 points)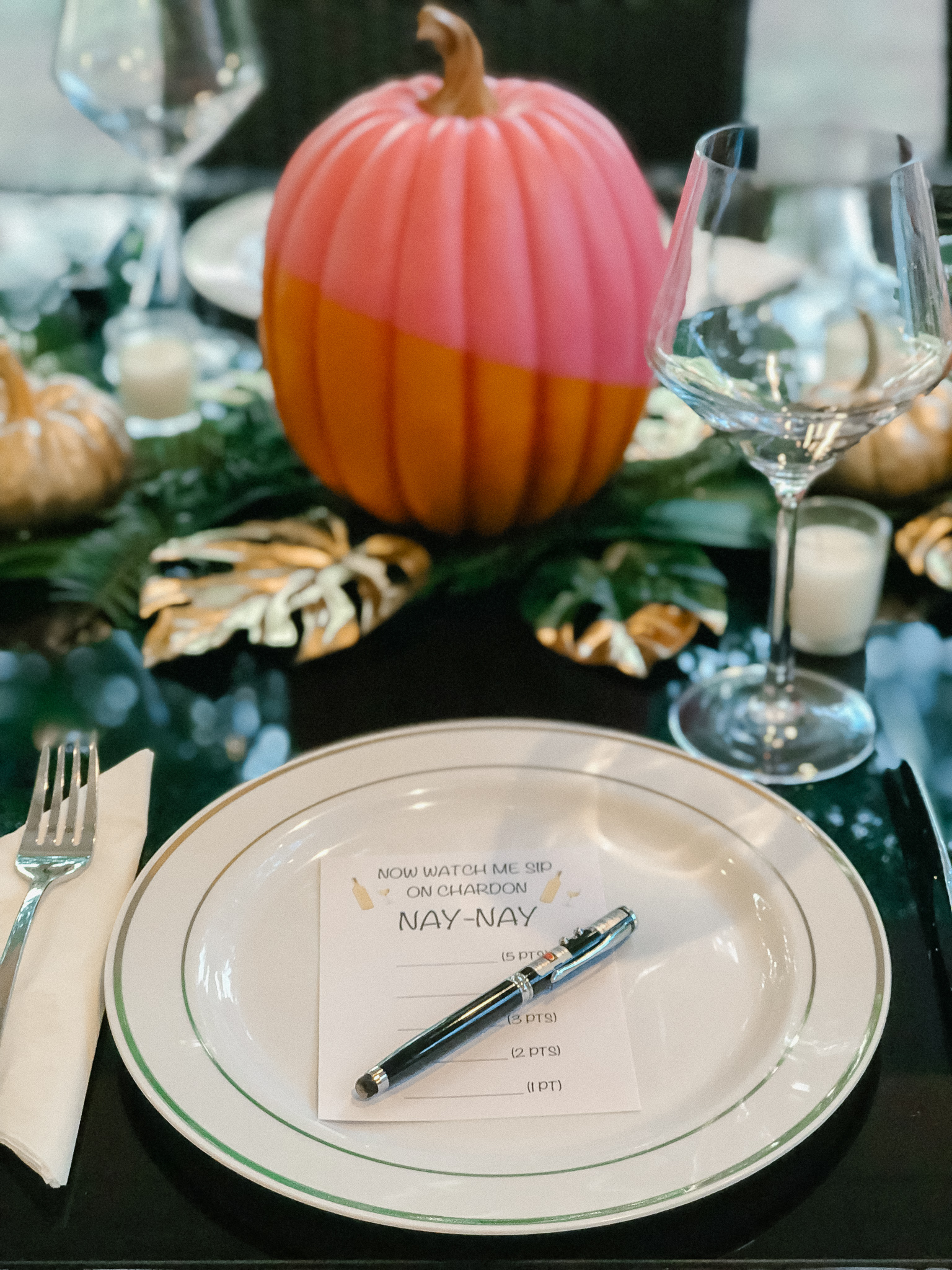 5. Sushi Night
Stephanie surprised us all with an incredible sushi spread in 2019! It was a HUGE hit!!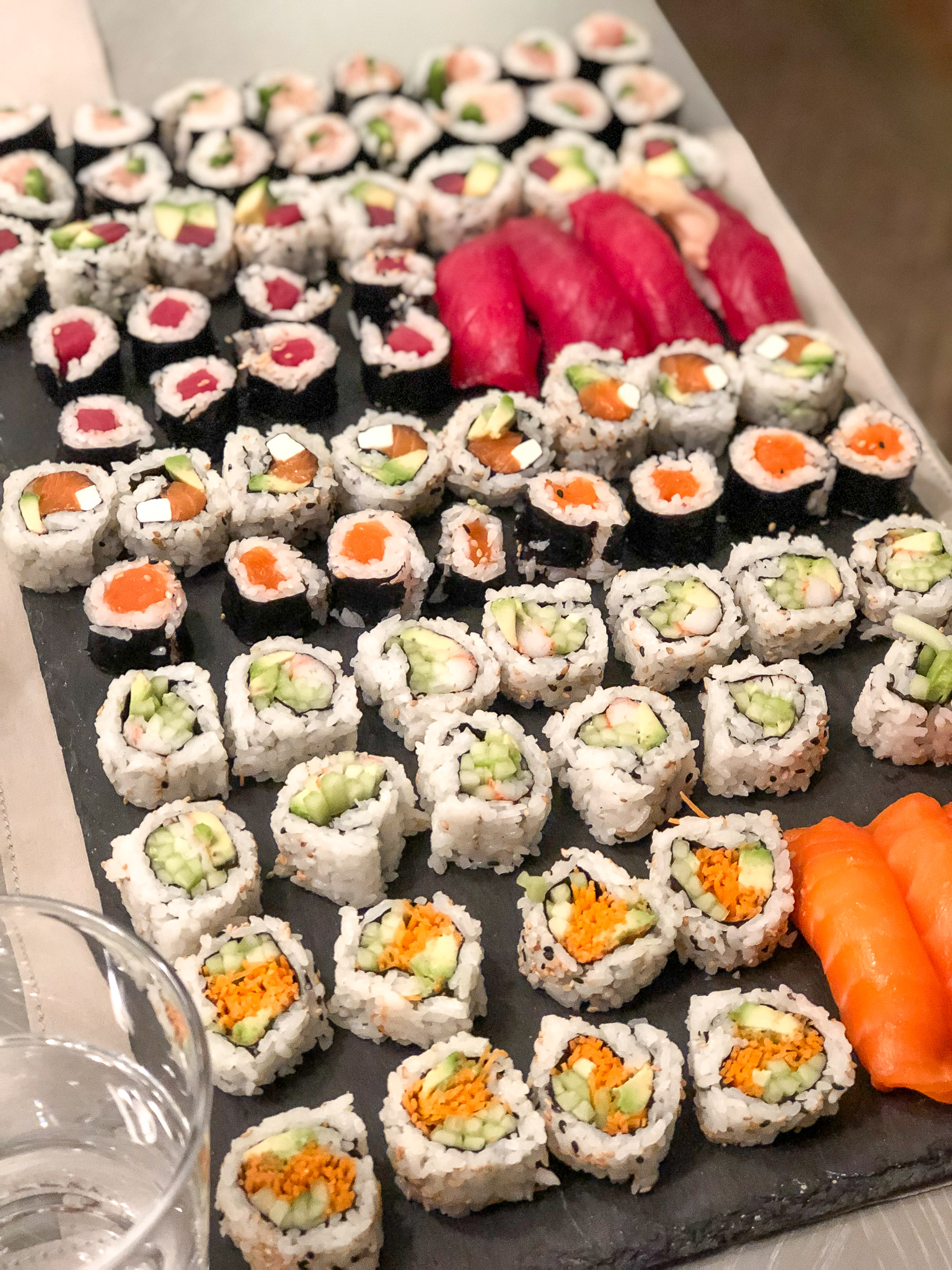 If I were to give a "most creative supper club member" award, it would go to Abby. Year after year she comes up with fun and unique themes that are always SO fun. In 2018, she selected a summer month to host and served up an amazing low country boil!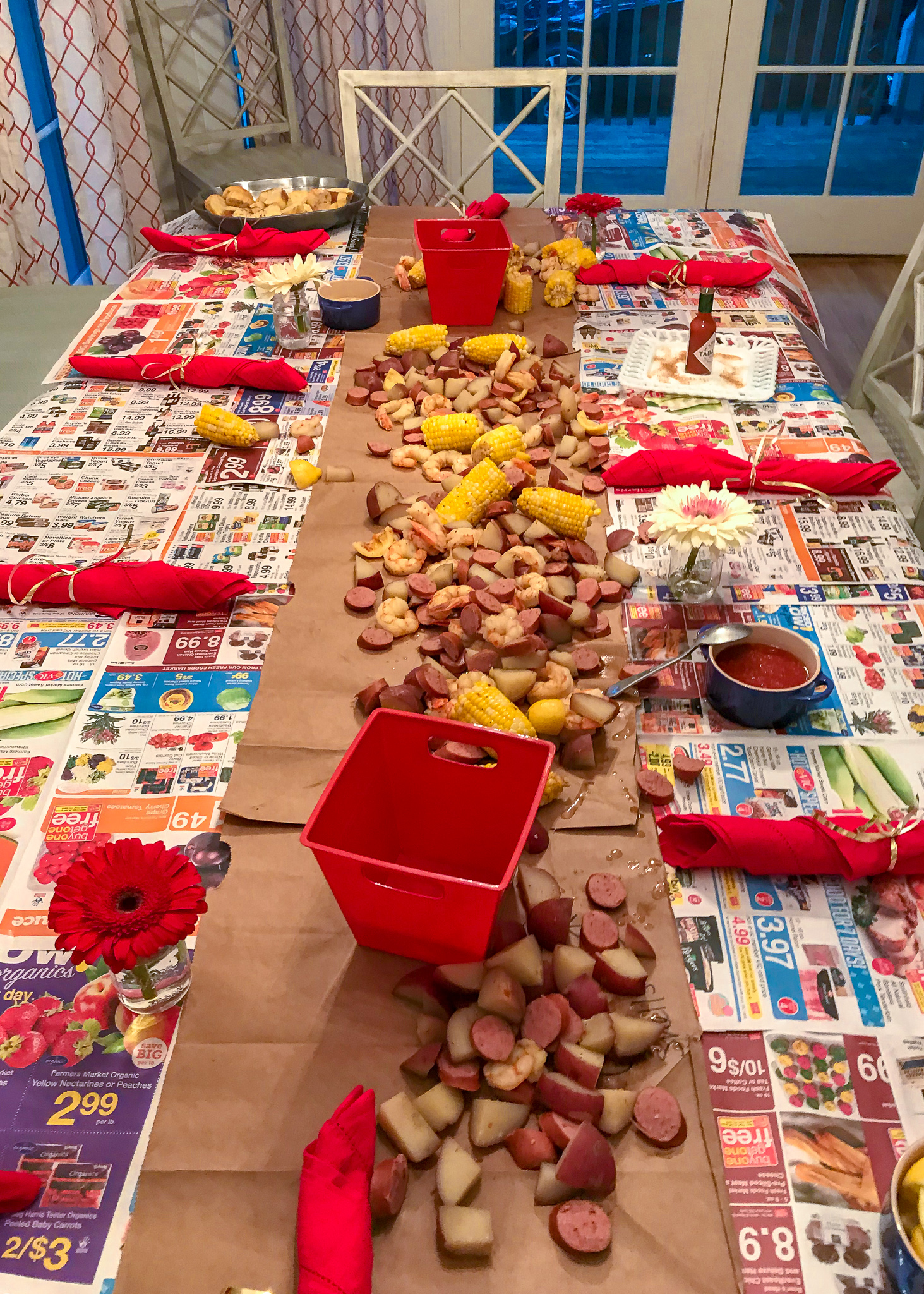 In 2016, Cristina created a build-your-own salad bar with 24 toppings!!!!! It was unreal. And if that wasn't impressive enough, Cristina provided cute to-go containers for each girl to take a salad home too!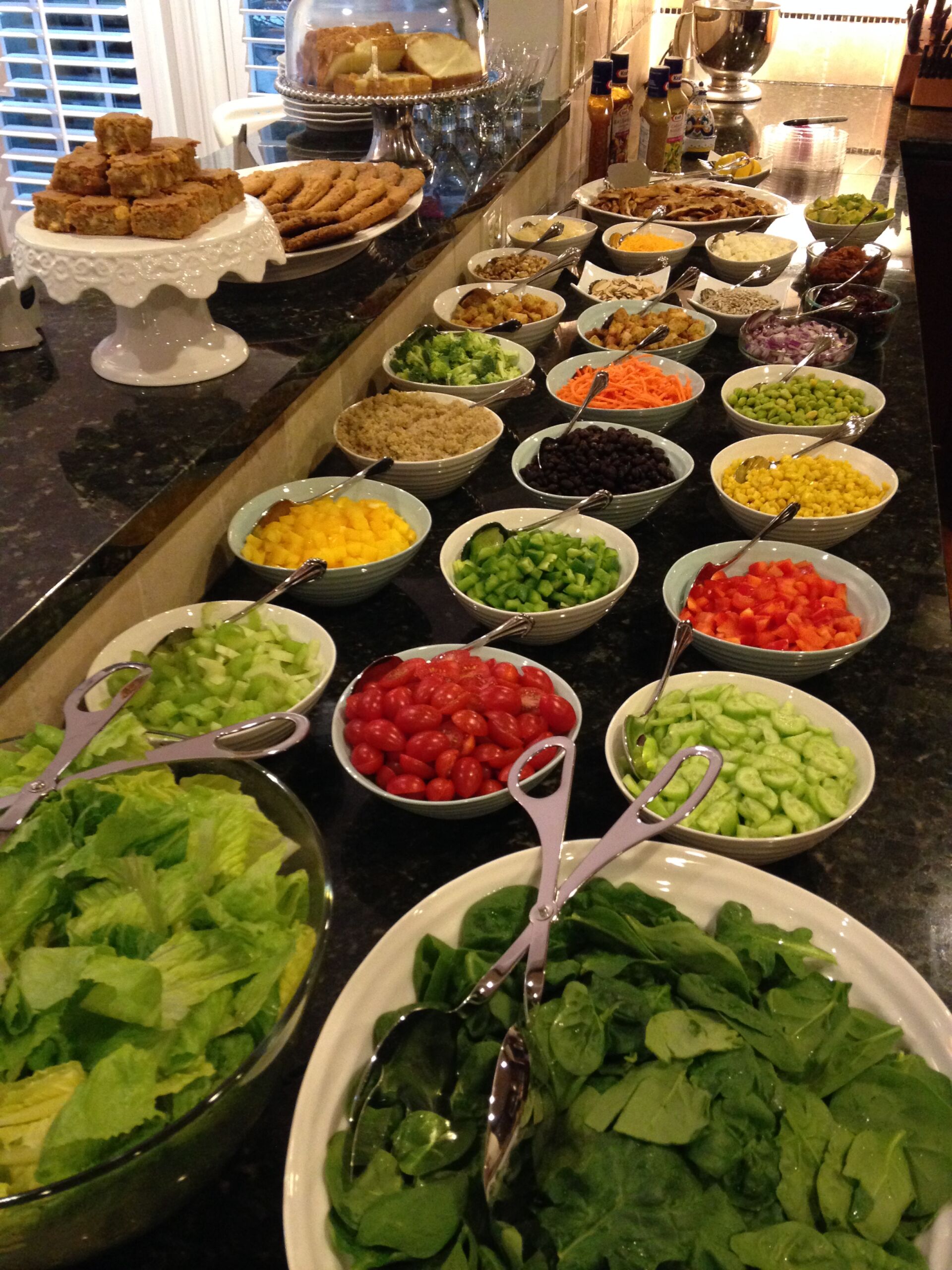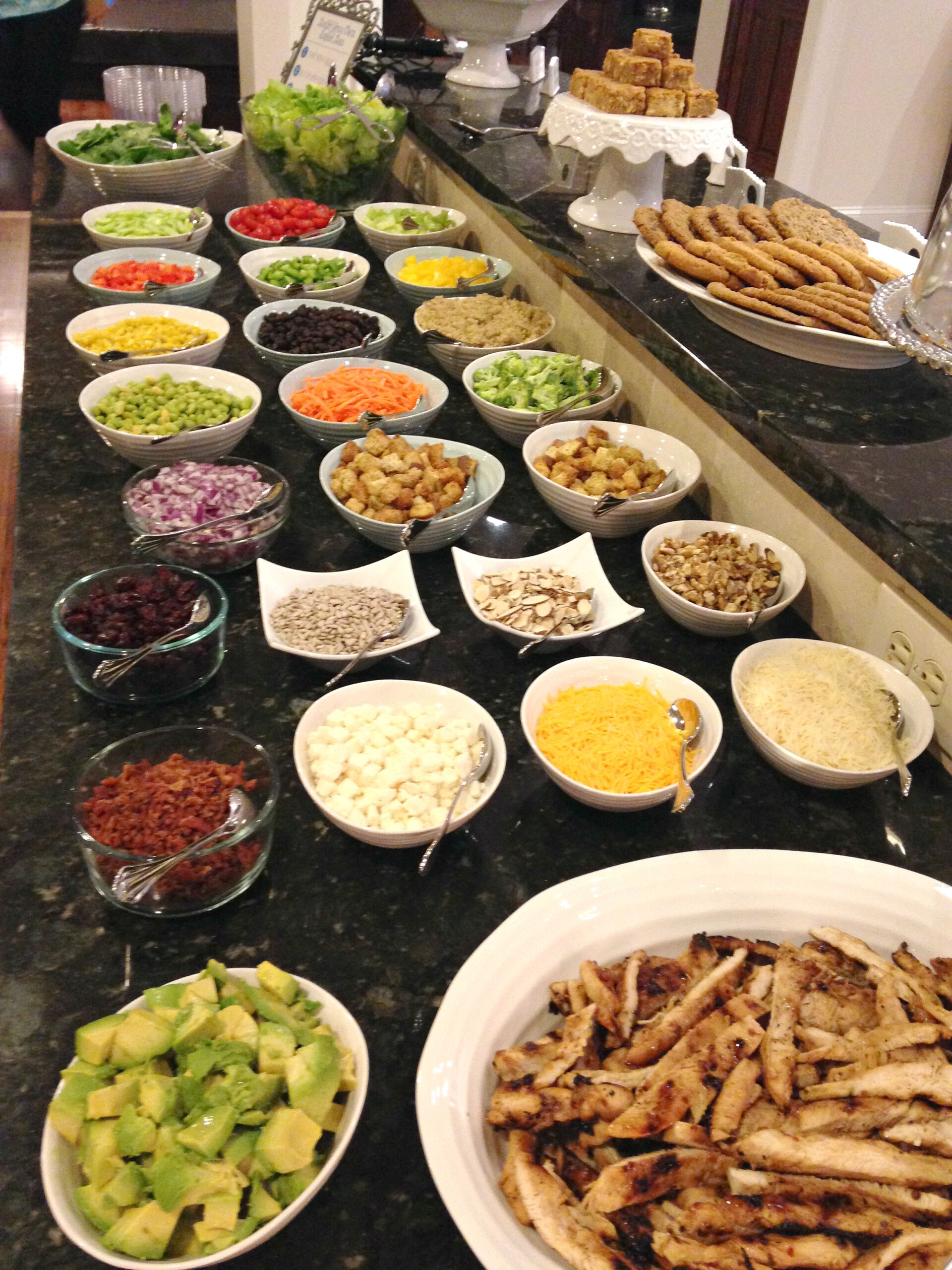 Another top favorite theme, Abby hosted us for cheese and chocolate fondue on a snowy night in 2020! Her spread was unbelievable and we all devoured dinner and dessert.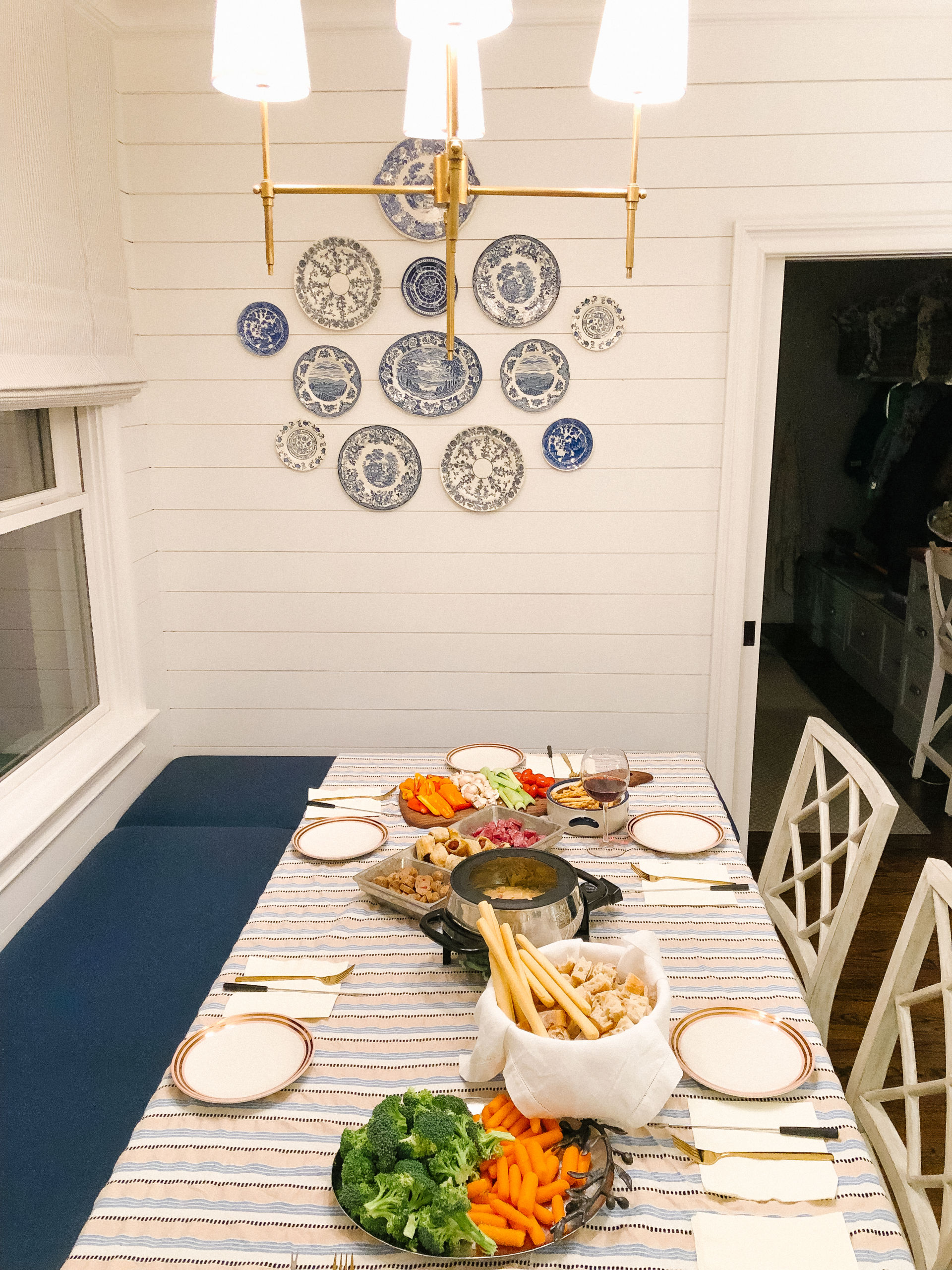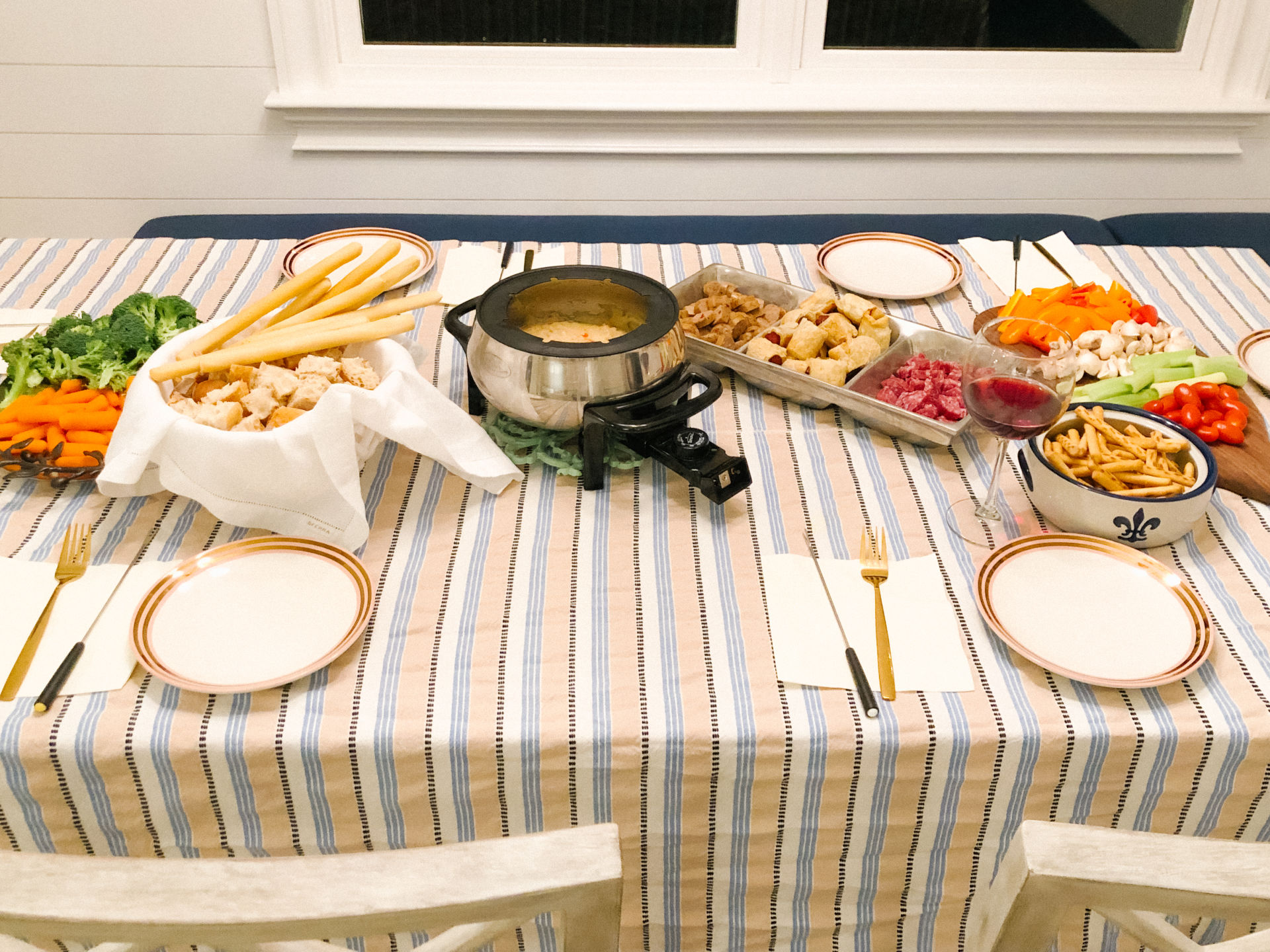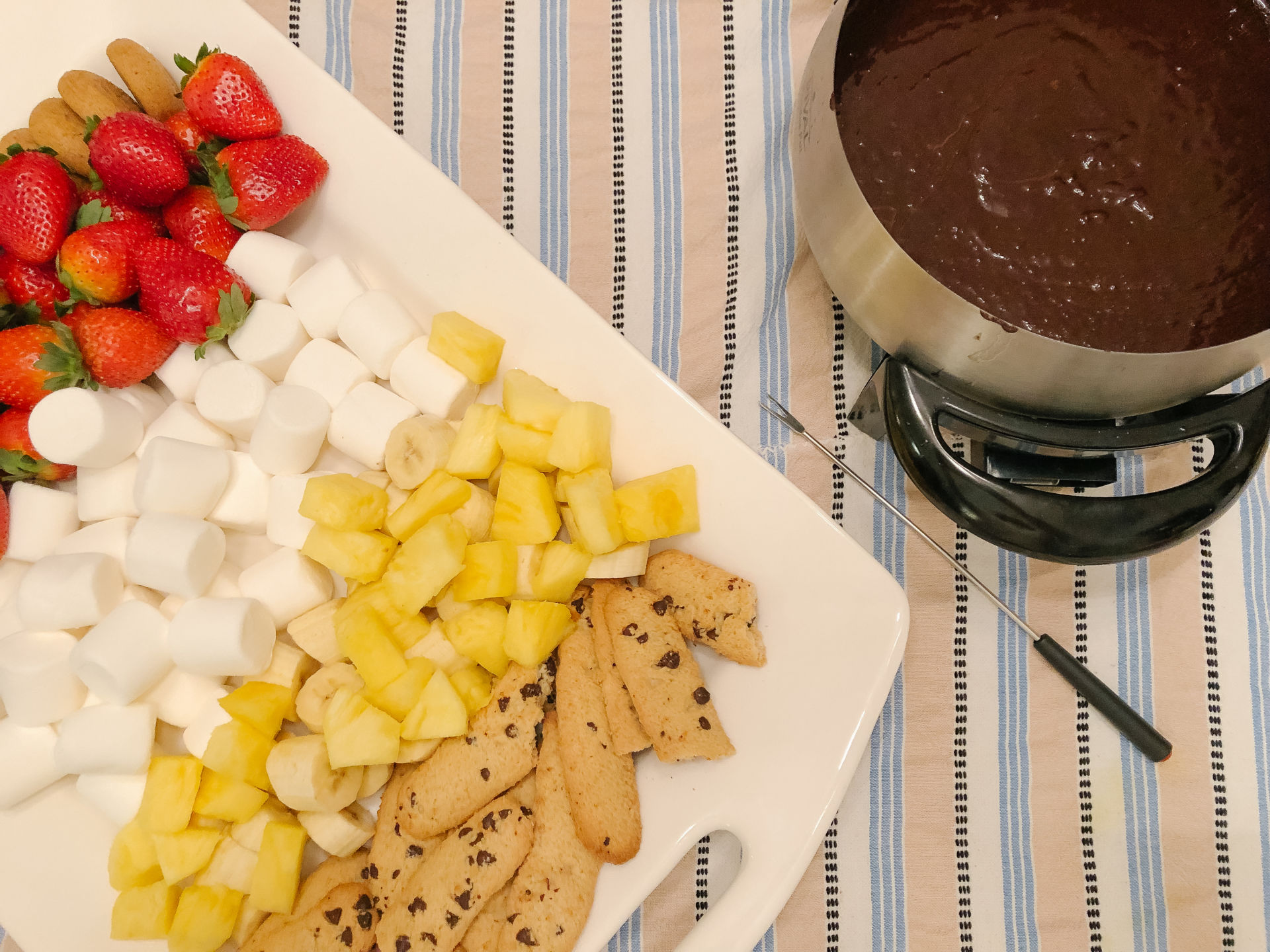 In 2019, Laura created a build your own poke bowl bar! It was a huge hit. She offered two types of rice — regular sticky rice and cauliflower rice, two proteins — raw tuna and korean beef, lots of fun toppings — carrots, green onion, mango, avocado, cucumber, edamame, ginger, sesame seeds, and some sauces! And mochi ice cream for dessert! It was a fun night!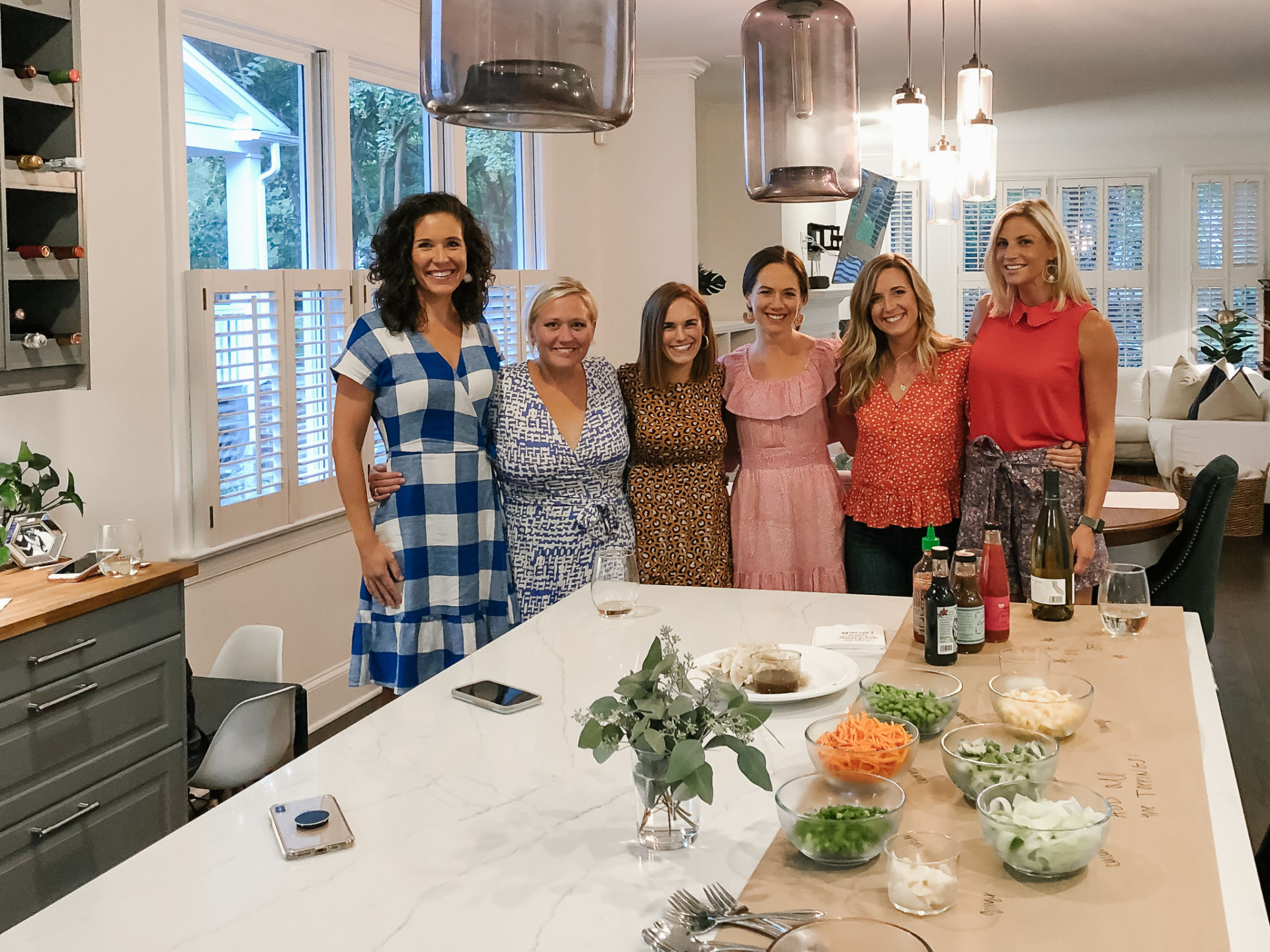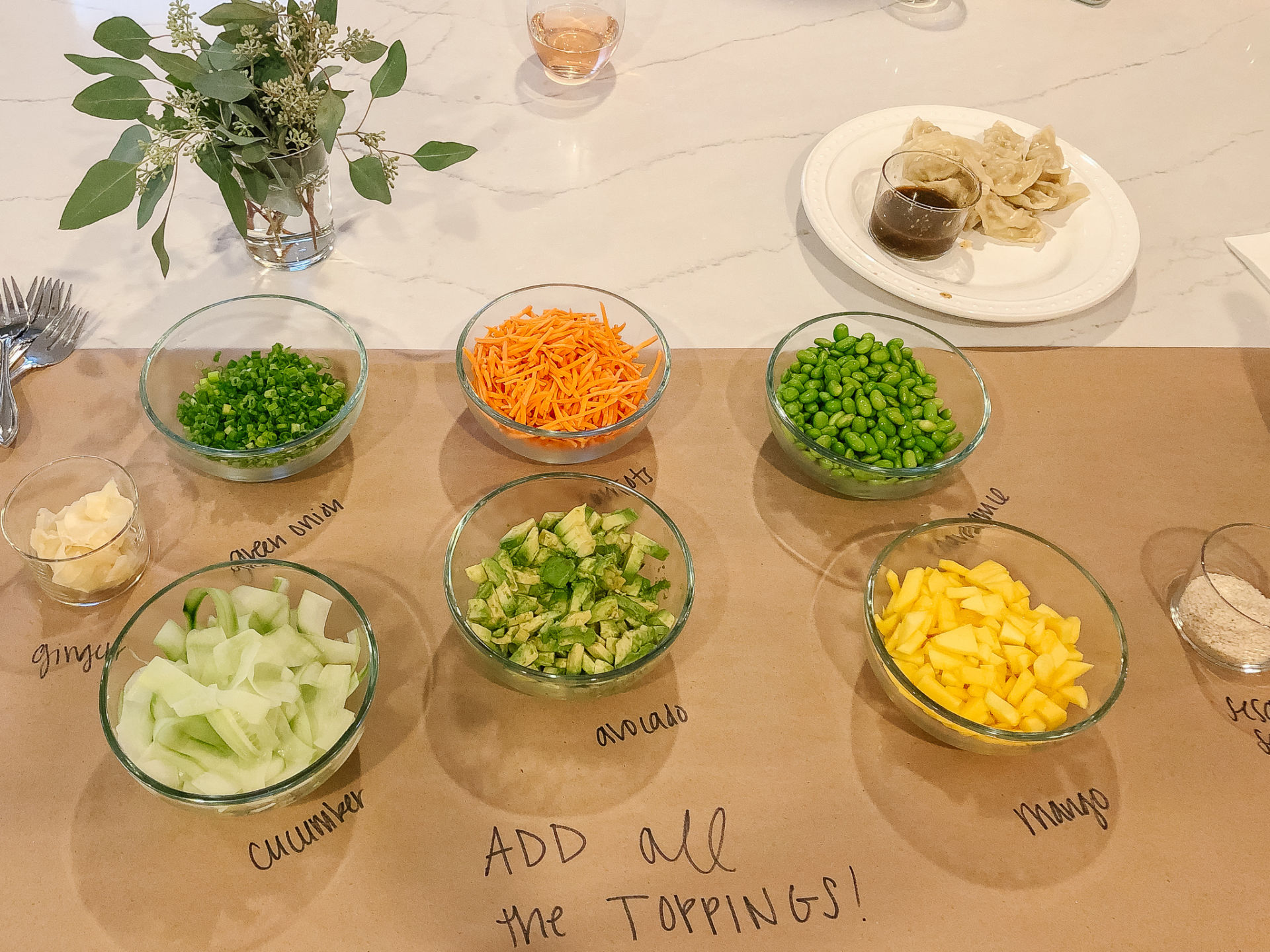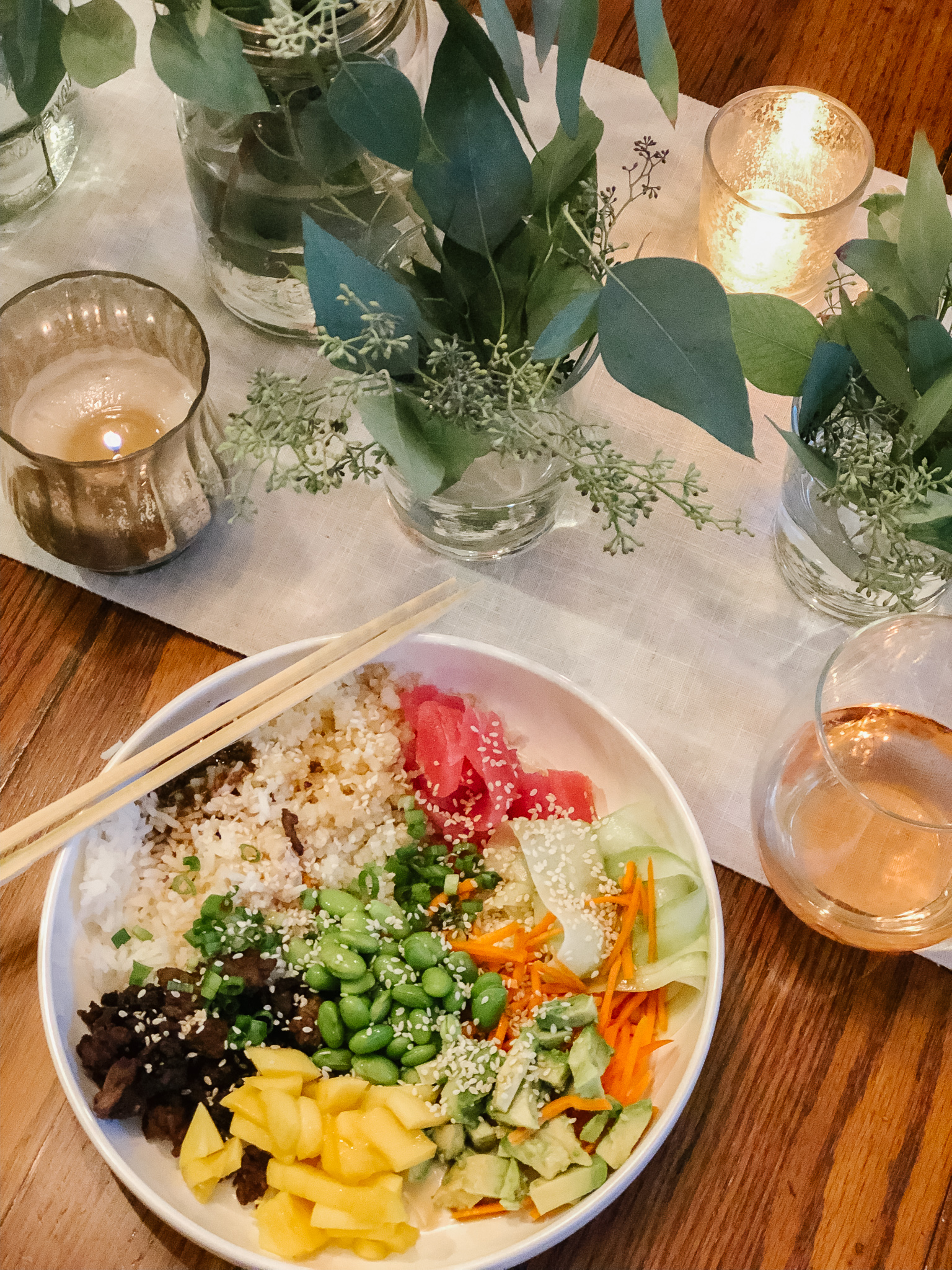 10. Summer BBQ Pool Party
Who doesn't love a pool party!? Instead of our traditional evening Supper Club, McKinsey hosted us in her parents backyard for a late afternoon pool party in August 2018. While we floated around the pool, McKinsey's mom kept the pina coladas flowing. For dinner McKinsey did a burger bar with tons of toppings. She also made some delicious side dishes and served cookie ice cream sandwiches for dessert.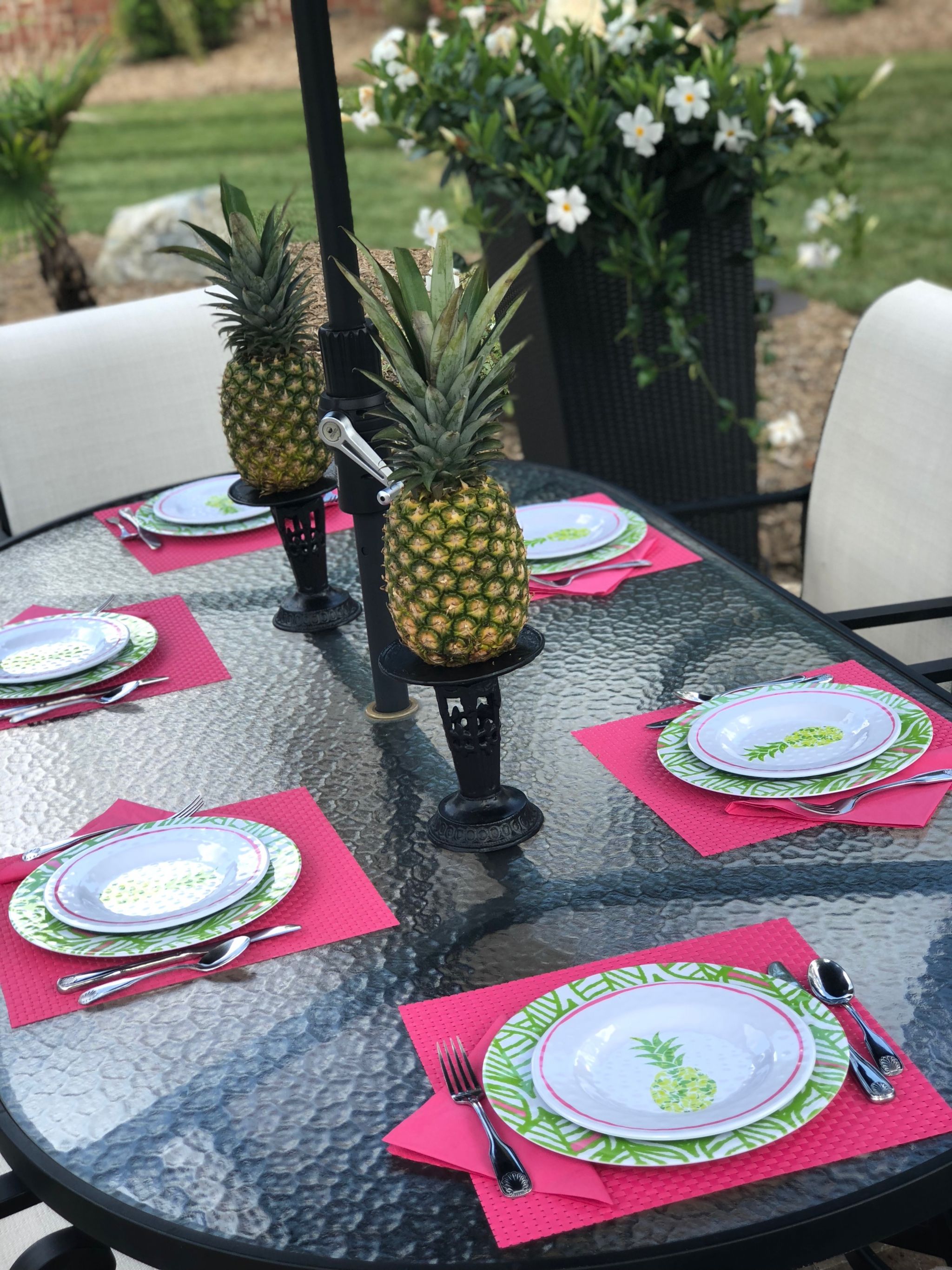 In 2018, Sara hosted us all for Friendsgiving! The fall tablescape was absolutely gorgeous with pumpkins, candles and fresh flowers. And I still dream about her Open Sesame Pork Tenderloin she served for dinner alongside everyone's favorite salad she makes.

In 2018, Emily hosted us for a fiesta! When we arrived to Emily's house she had whipped up the most delicious tequila slushies before serving an incredible taco dinner.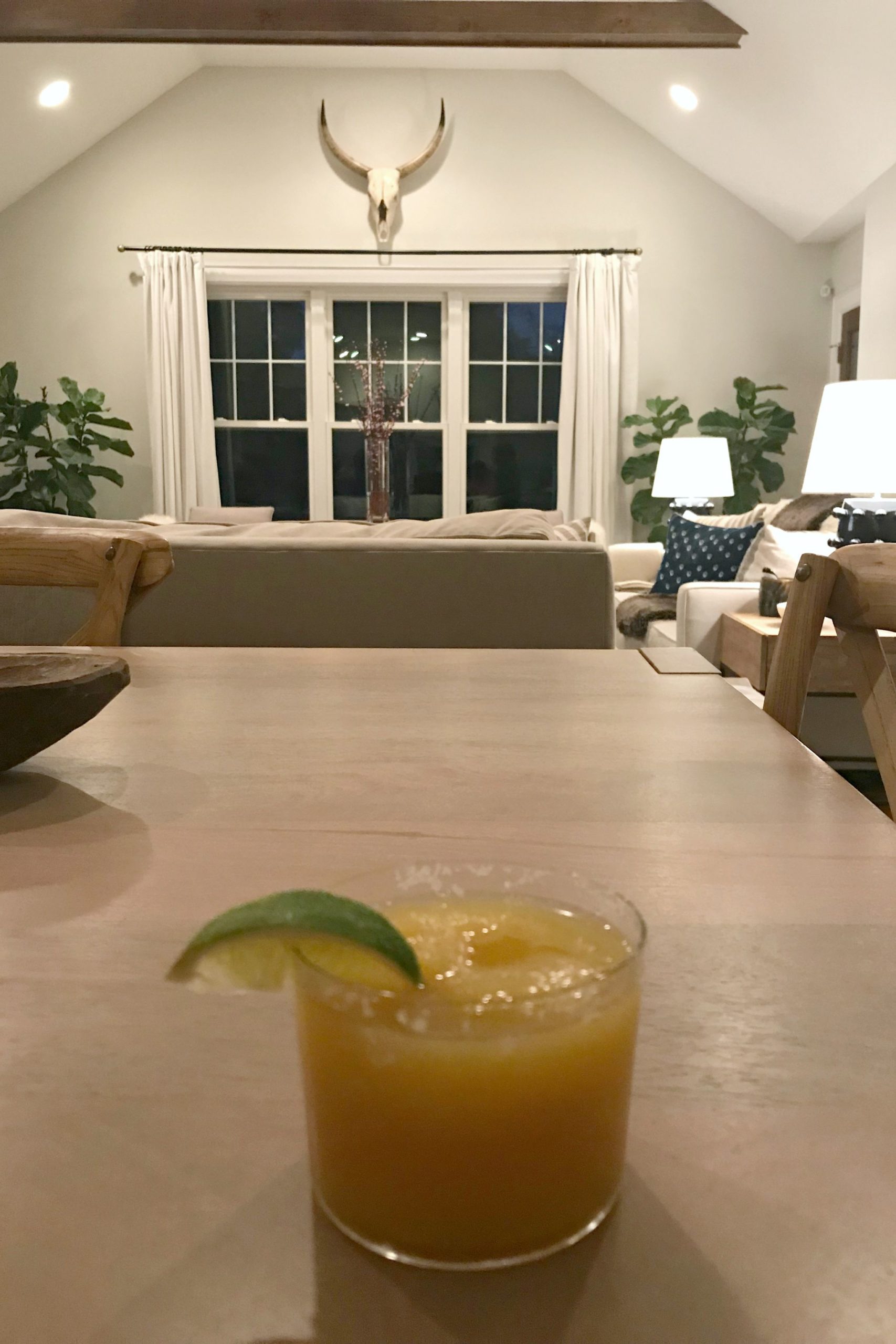 You can find SO MANY MORE dinner themes in my Supper Club archives. And if you're interested in starting your own club or want to hear more about I started ours, check out my post on How Supper Club Got Started.
My Previous Supper Clubs