Need the perfect summer salad recipe? You need to try this Burrata Salad at any party this season – trust me it will be a HUGE hit! Keep reading to make it!
I had a few requests for McKinsey's burrata salad recipe from her recent Supper Club, so I'm sharing it today! Honestly, this appetizer was so dang delicious that it truly deserves a post of its own anyway. I could eat this by the spoonful for a meal. It's that good.
Also, if you love this recipe, you should also check out Sara's Tomato Crostini with Whipped Feta appetizer too!!!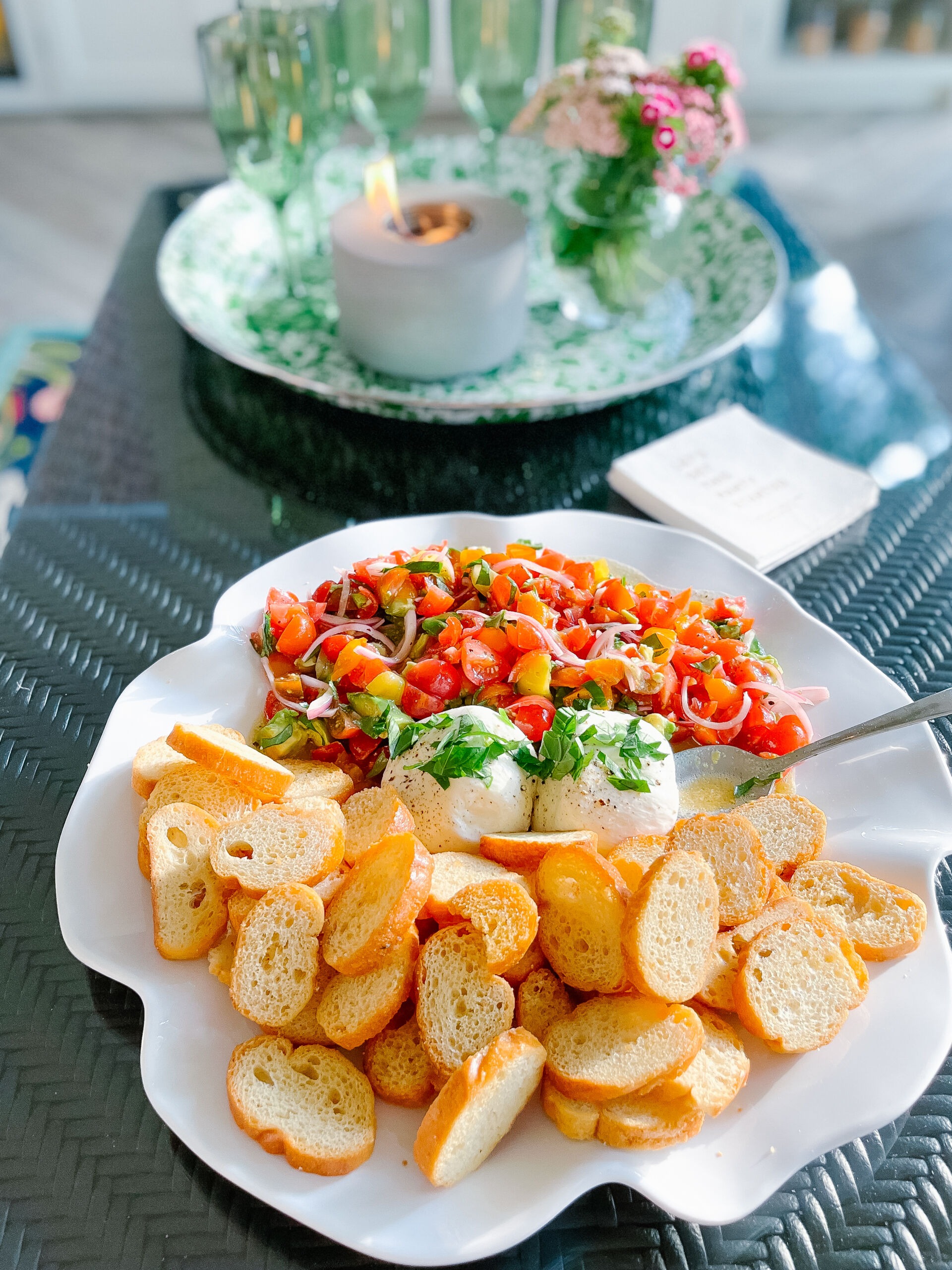 Recipe notes from McKinsey
Purchase the burrata at Trader Joe's for the best price!
McK used this dressing for her salad: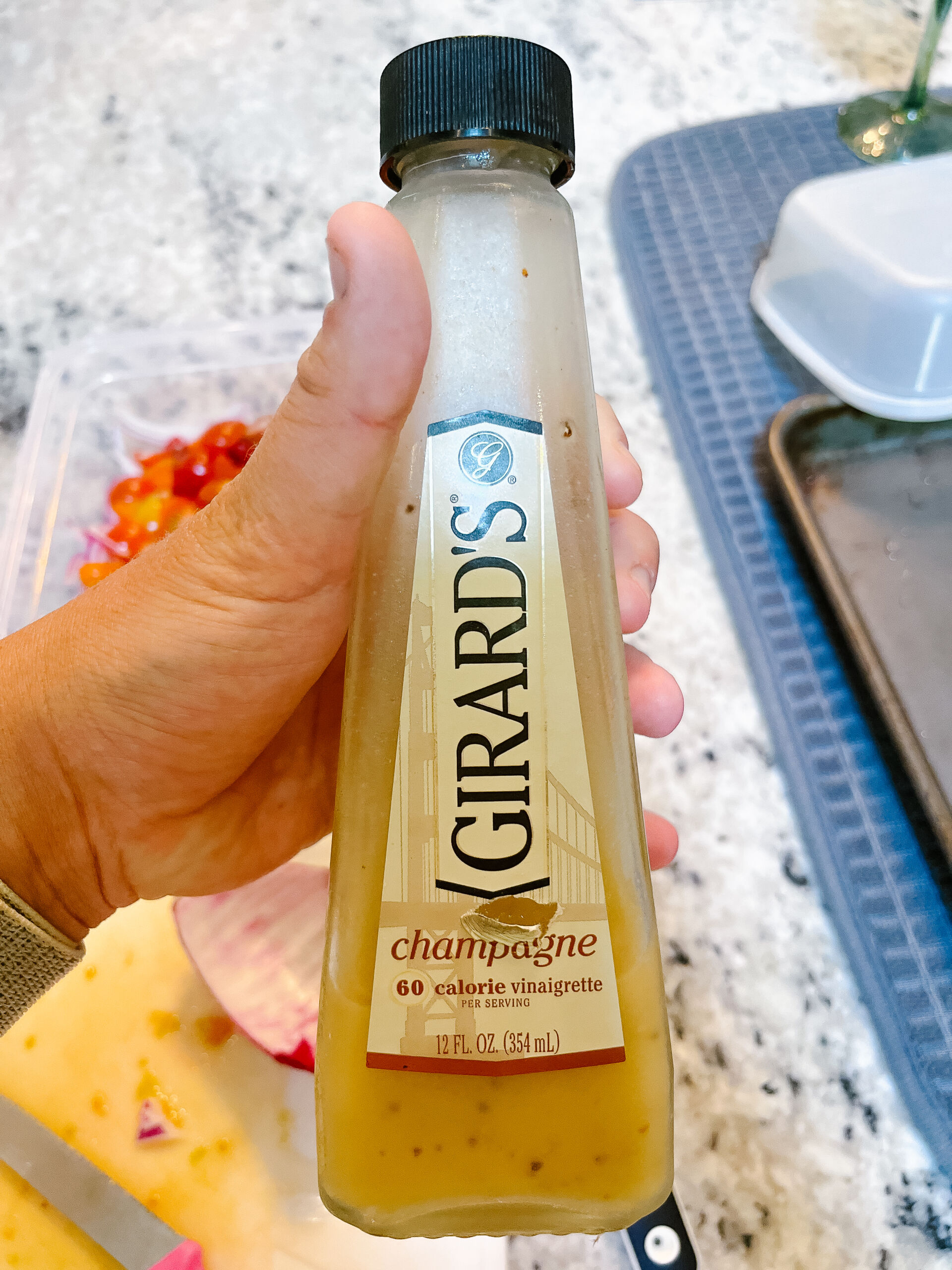 Summer Burrata Salad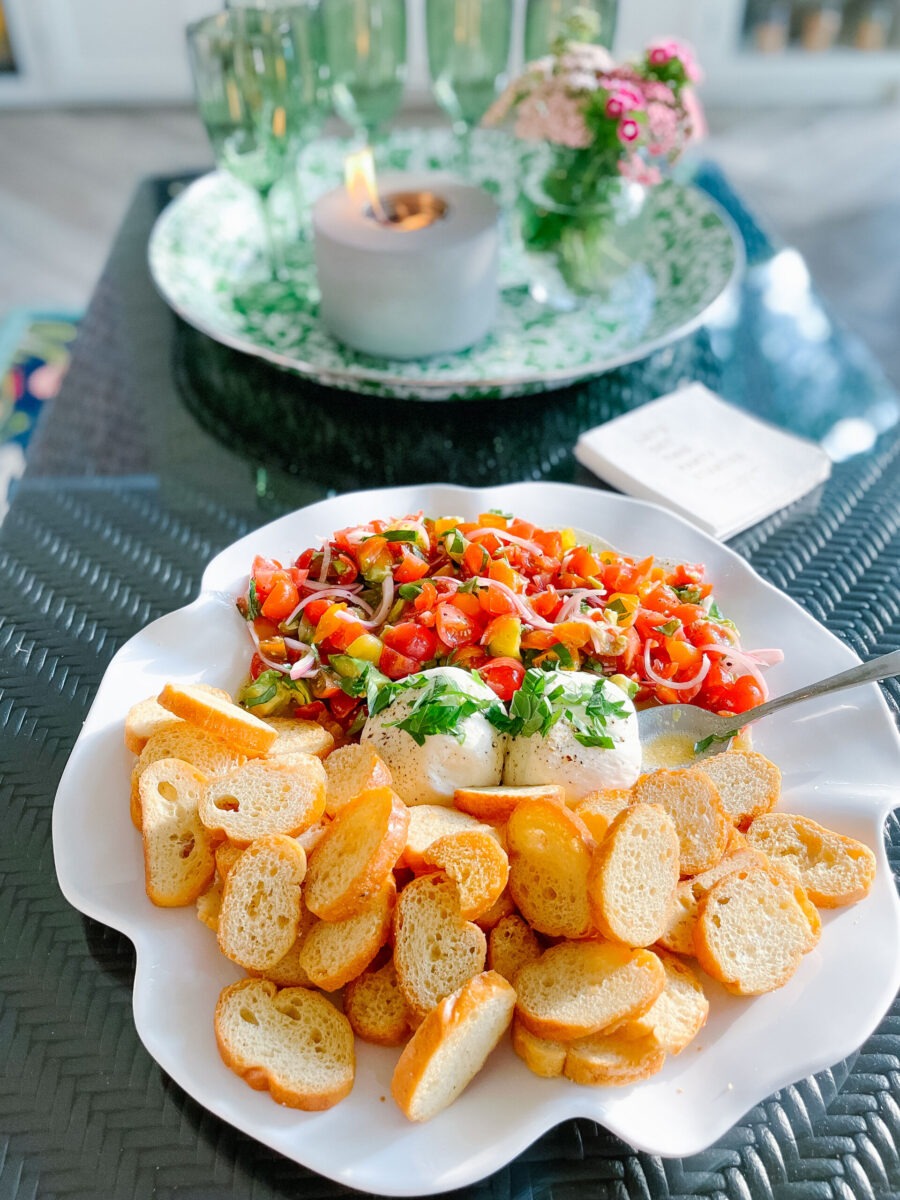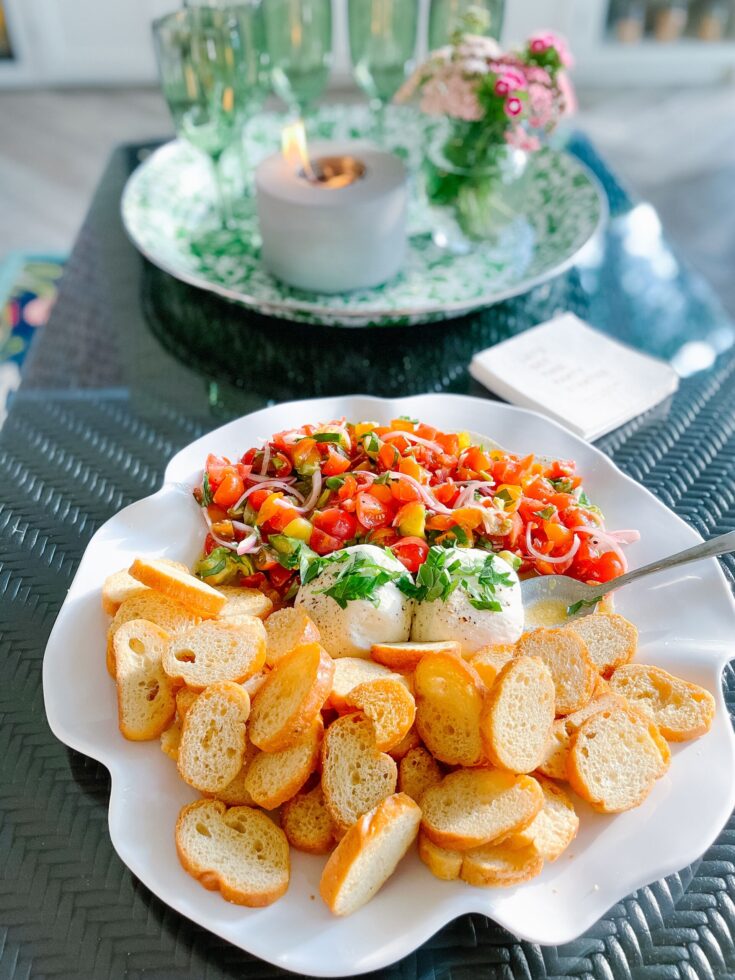 Ingredients
1 burrata ball (at room temperature)
12 oz cherry tomatoes, quartered
1/4 cup red onion, thinly sliced
1 clove garlic, minced
2 tablespoons extra-virgin olive oil
2 tablespoons champagne vinegar
1 teaspoon honey
1/3 cup basil, thinly sliced (divided)
1 avocado, finely diced
fresh salt and pepper
1 baguette, sliced 1/2 thick and toasted
Instructions
In a bowl, add tomatoes, red onion, garlic, EVOO, vinegar, honey. Marinate in the fridge for several hours (the longer, the better).
Just before serving, toss in the diced avocado and half the basil with the tomatoes. Season with salt and pepper.
Place burrata on platter and add the marinated tomatoes.
Sprinkle with remaining basil, salt and pepper. Serve with toasted bread!