For Thomas' third birthday we hosted a splash party in our backyard! For sure, this was his most fun birthday party yet!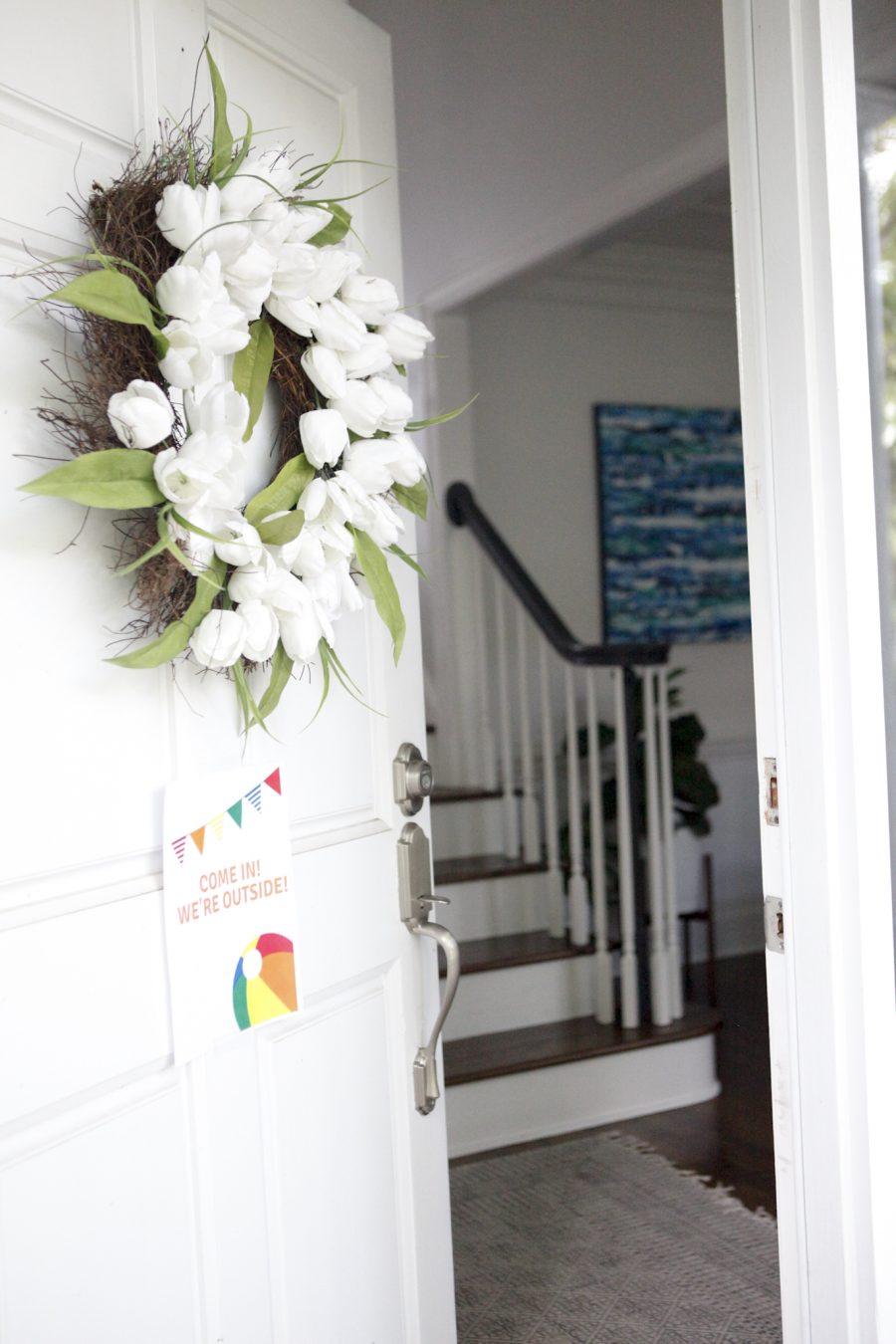 So, not only was this one of of our most fun parties, it was also one of our most simple parties too. A few weeks before the party I purchased all of the birthday decorations on Amazon and ordered a water slide from a local party rental company (Now It's A Party). A few days before the party I ran to Total Wine for booze and Harris Teeter for all the snacks. And just before the party I had pizzas delivered. Easy.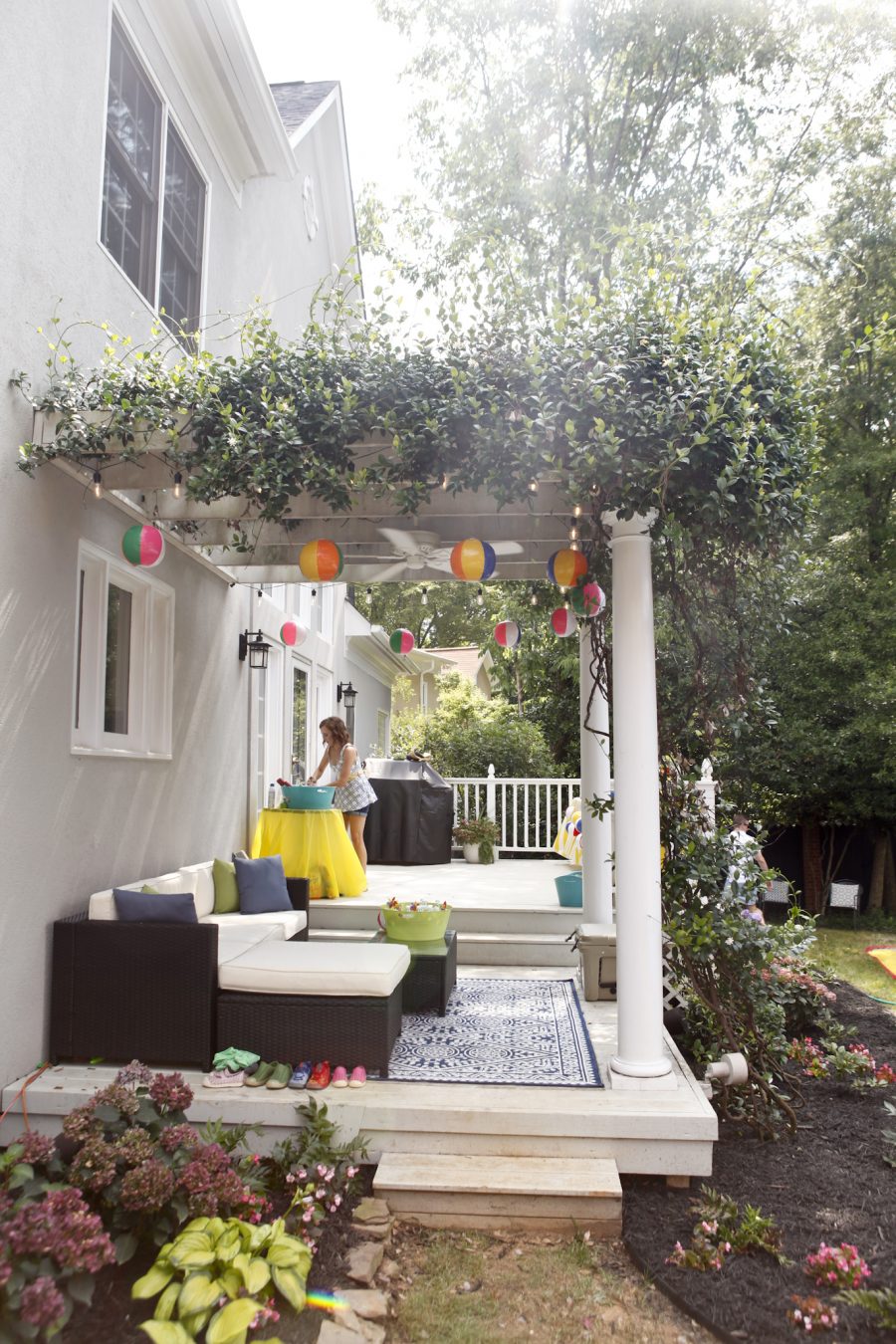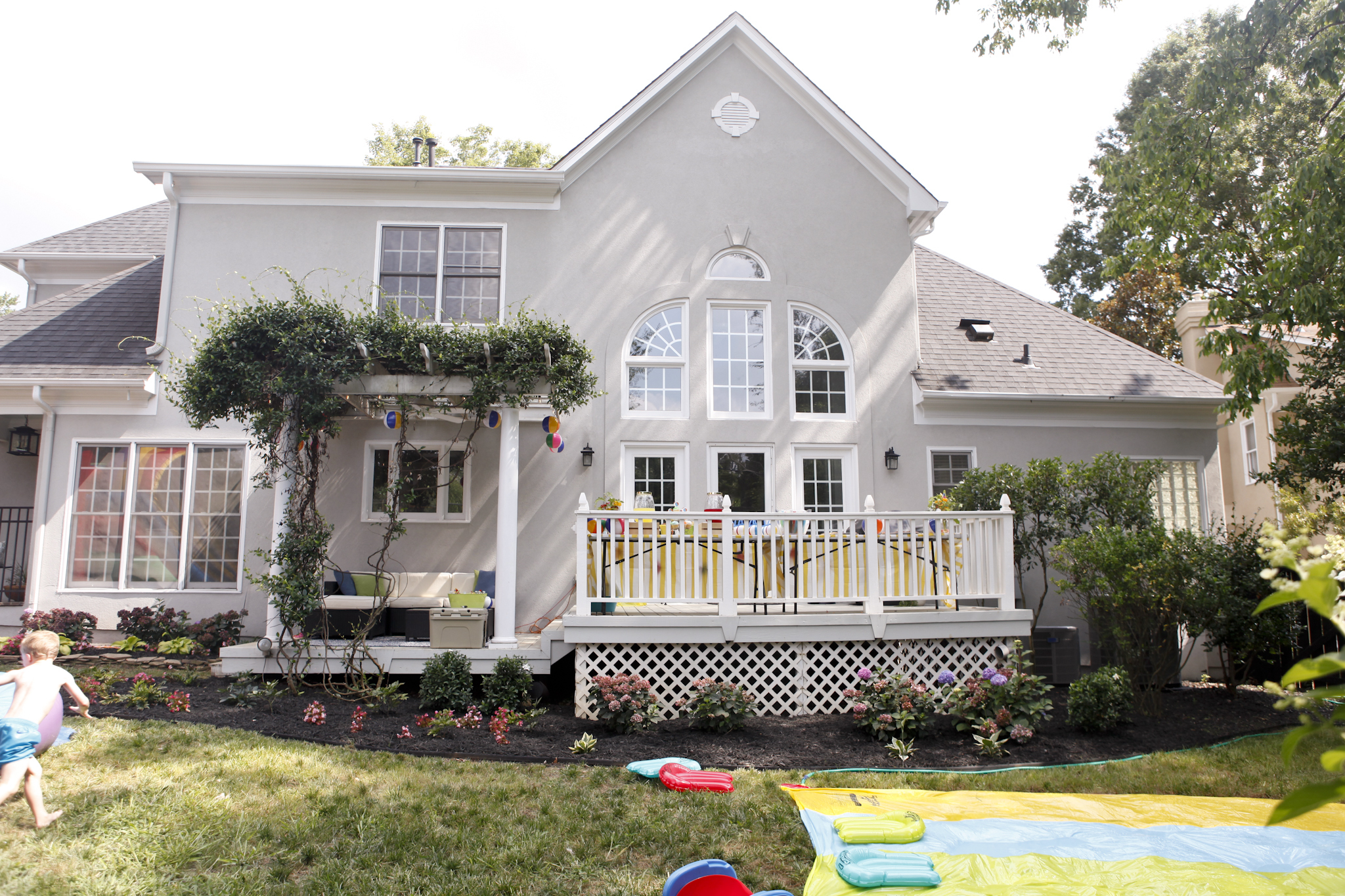 The party rental company we rented the water slide bouncy castle from was really awesome. Even though we rented it only for a few hours, they dropped it off the day before the party and picked it up the day after, so we had 3 days of water fun — so amazing.
For all of you who messaged me asking how Helicopter Matt handled the water slide — yes, when he arrived home from work to the inflated slide in our backyard I thought he was going to have a full on panic attack. He was like "oh, no, no, no, no." Thankfully, he had a solid 24 hours to calm down before lifeguarding 15+ wild kiddos.
Anyway, the water slide was a huuuuuuge hit. The kids (& adults) had the absolute best time going down the slide over and over and over again. And all of the kids left the party absolutely wiped out.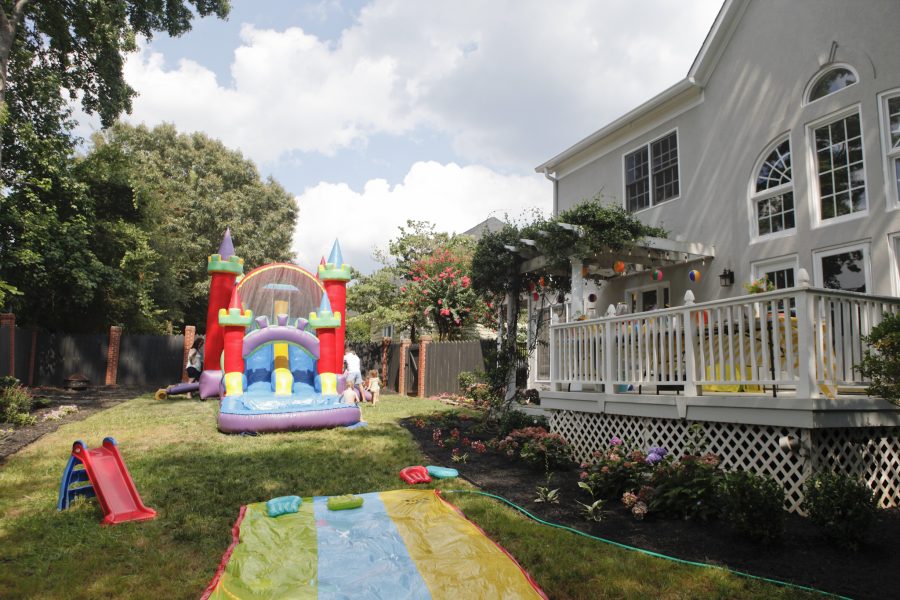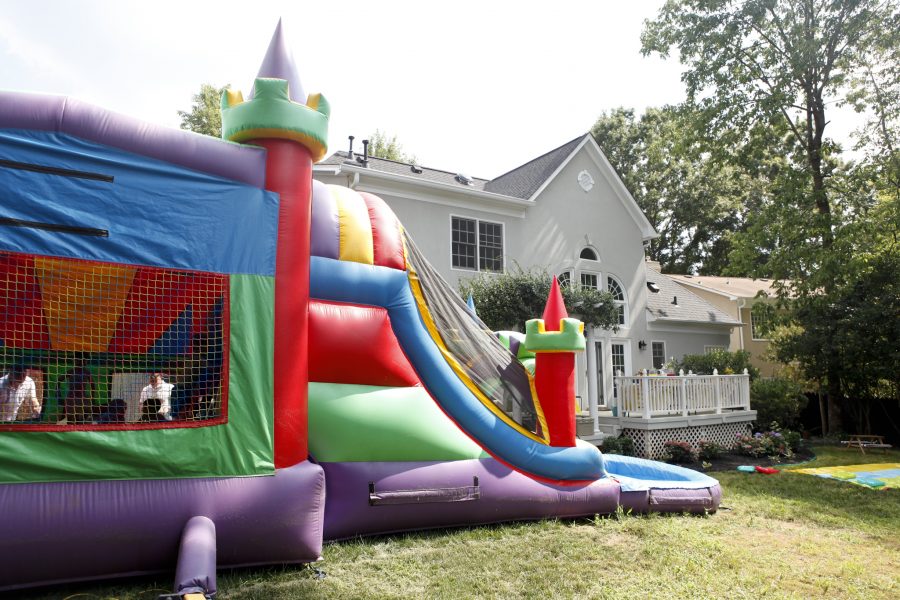 A huge thanks to our photographer friend Taylor for capturing our party and a few family pictures too! She is the best!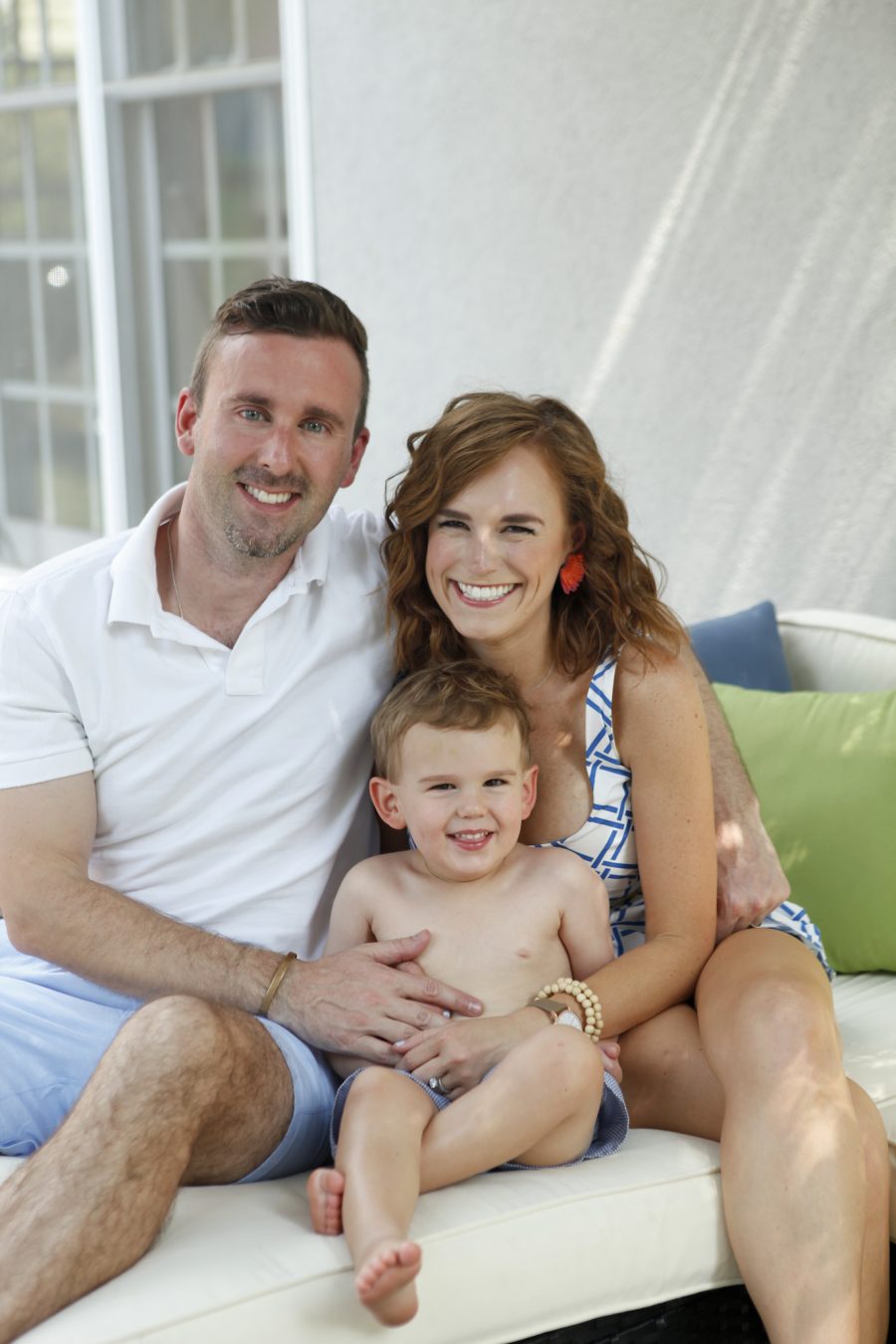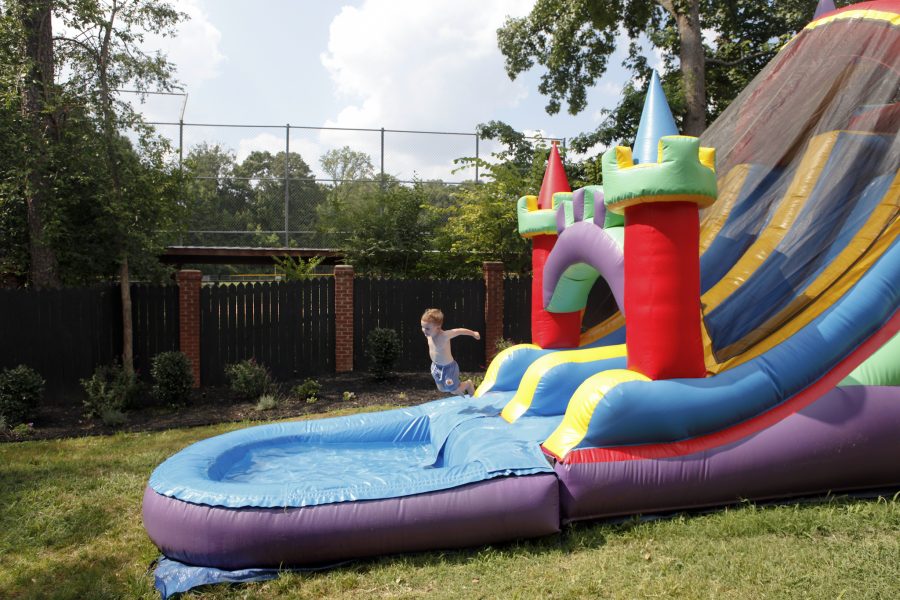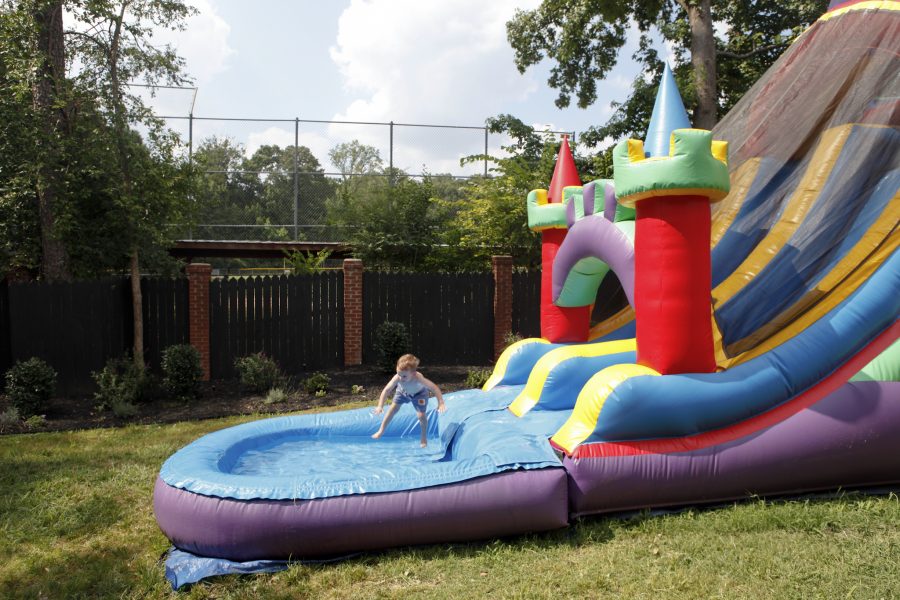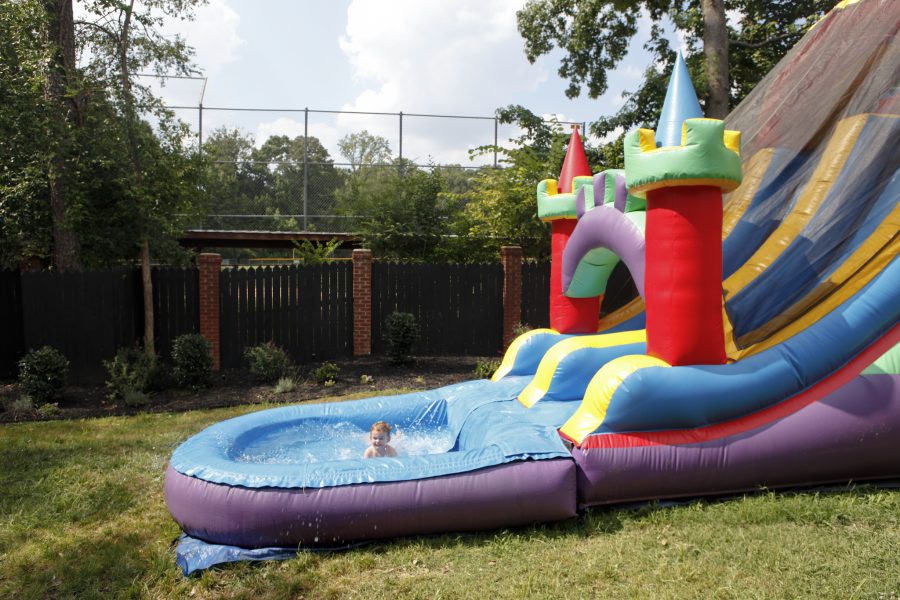 For snacks we served goldfish, animal crackers, pretzels and popcorn in sand pails. Lemonade and fruit punch was served in beach ball cups for the kiddos. And Publix made our delicious cupcakes.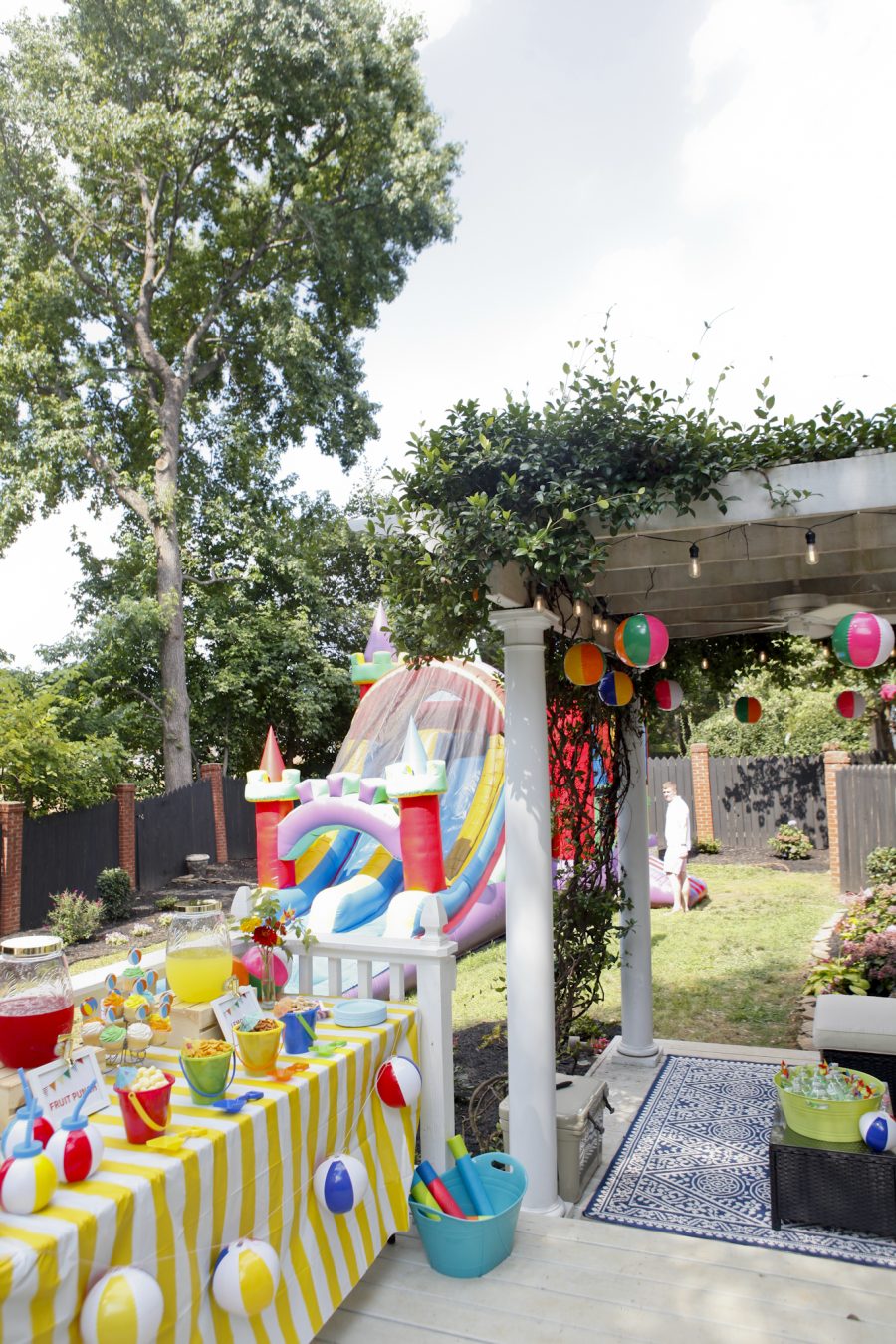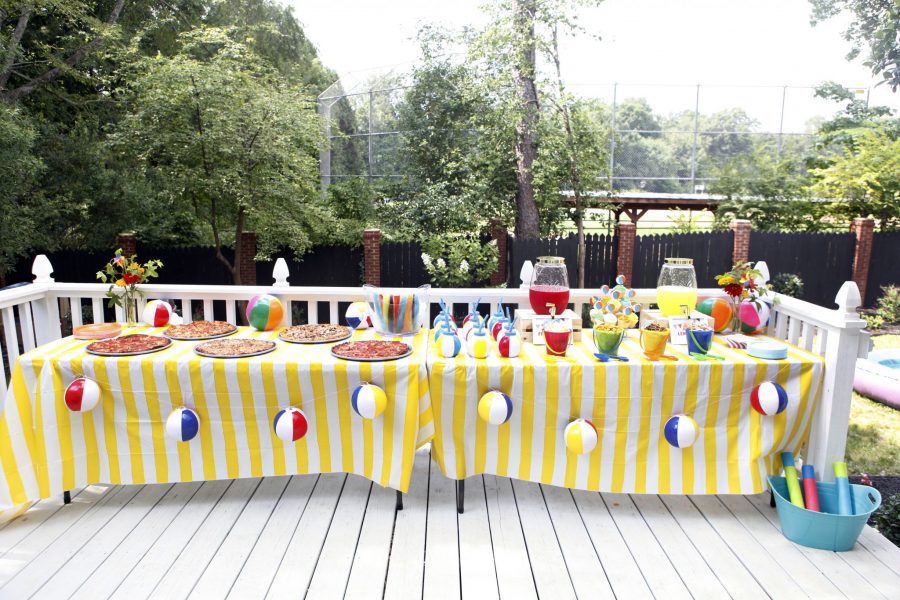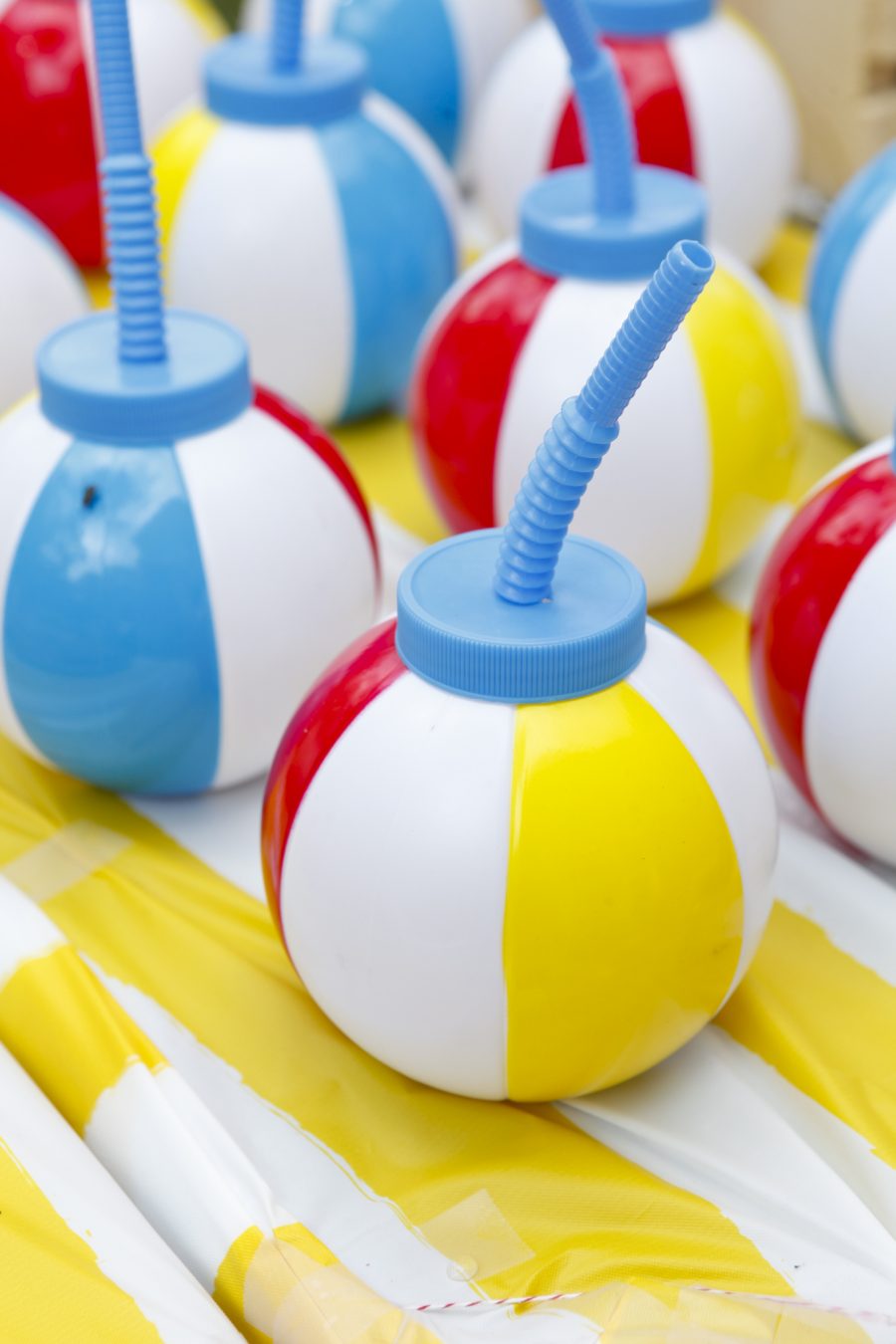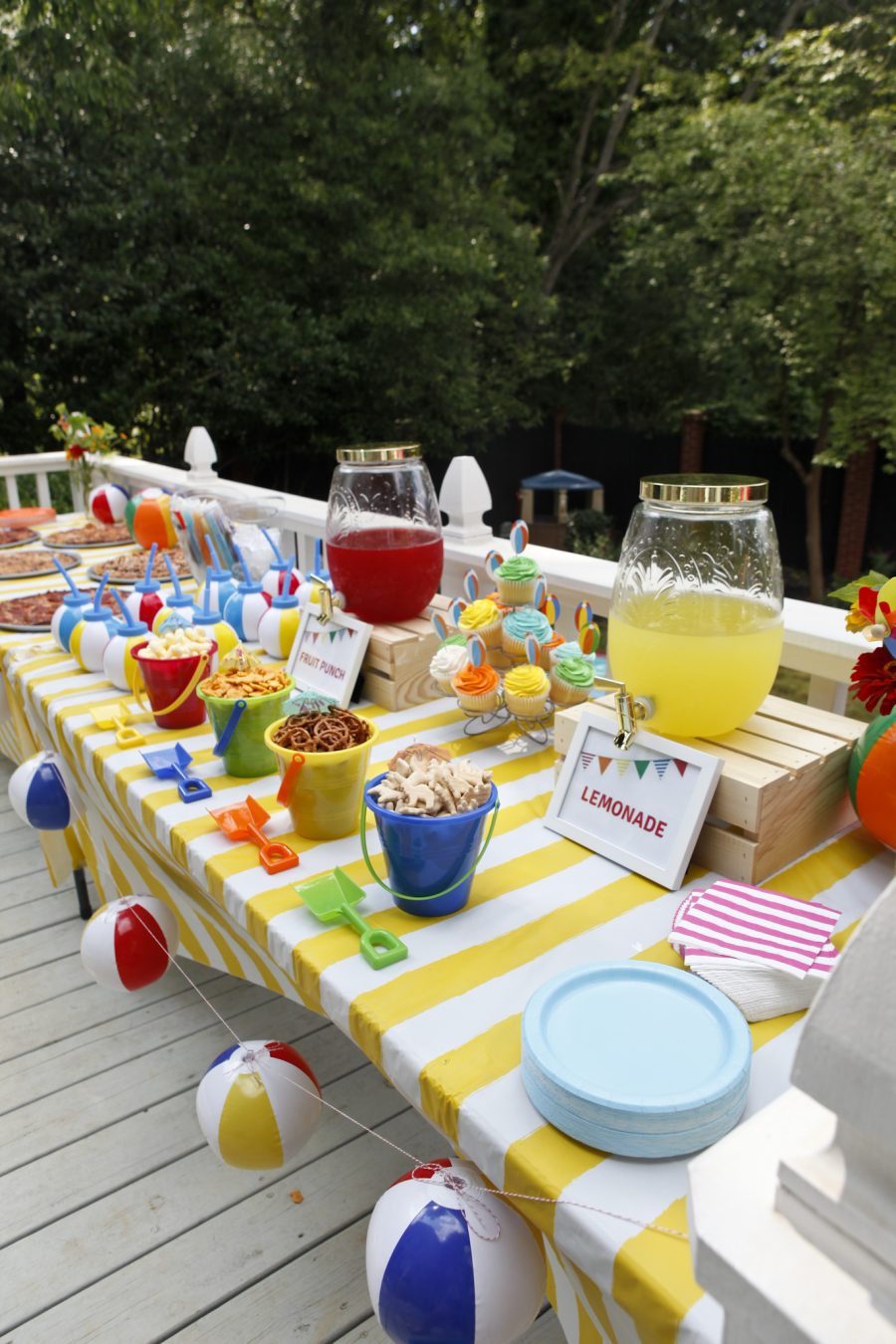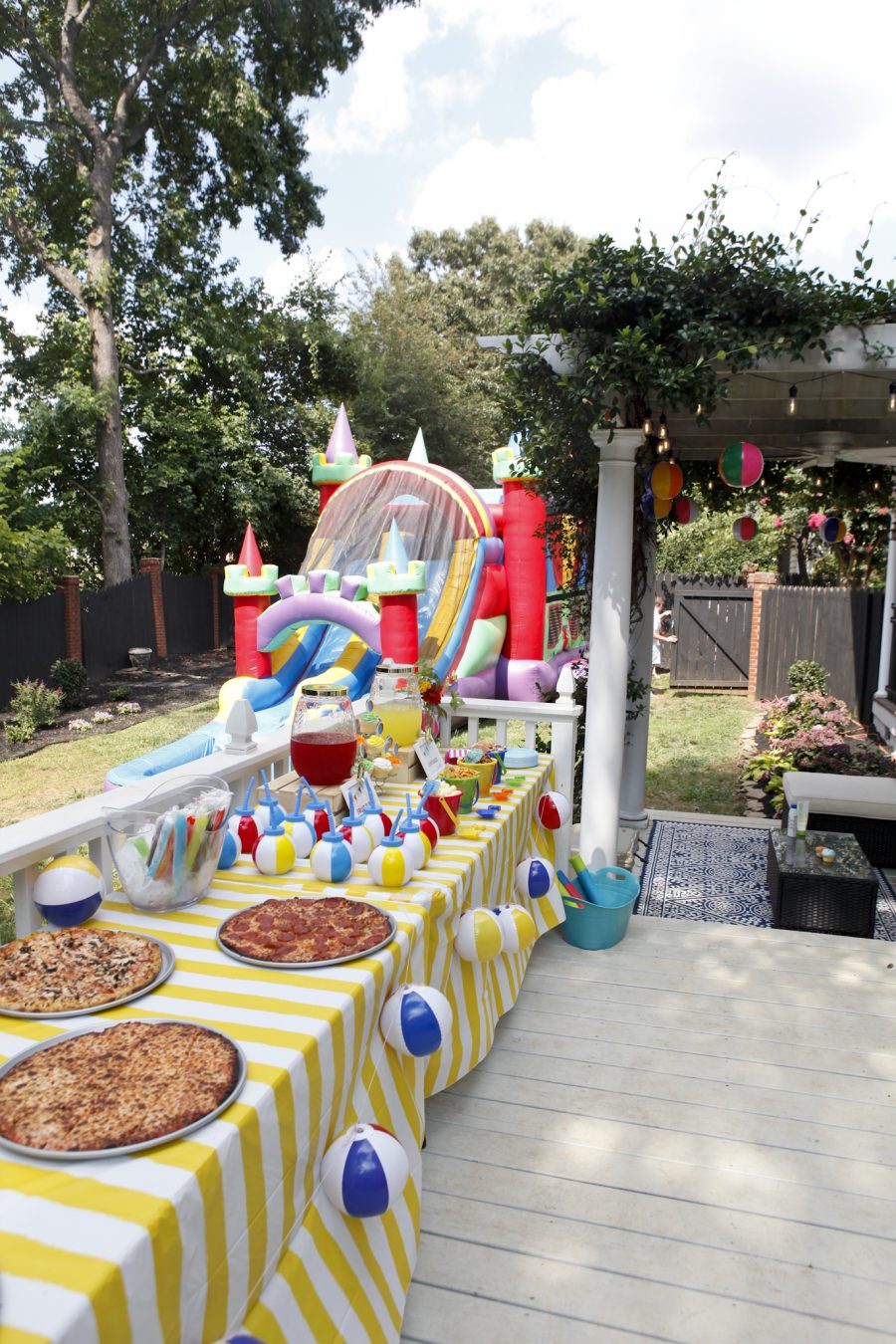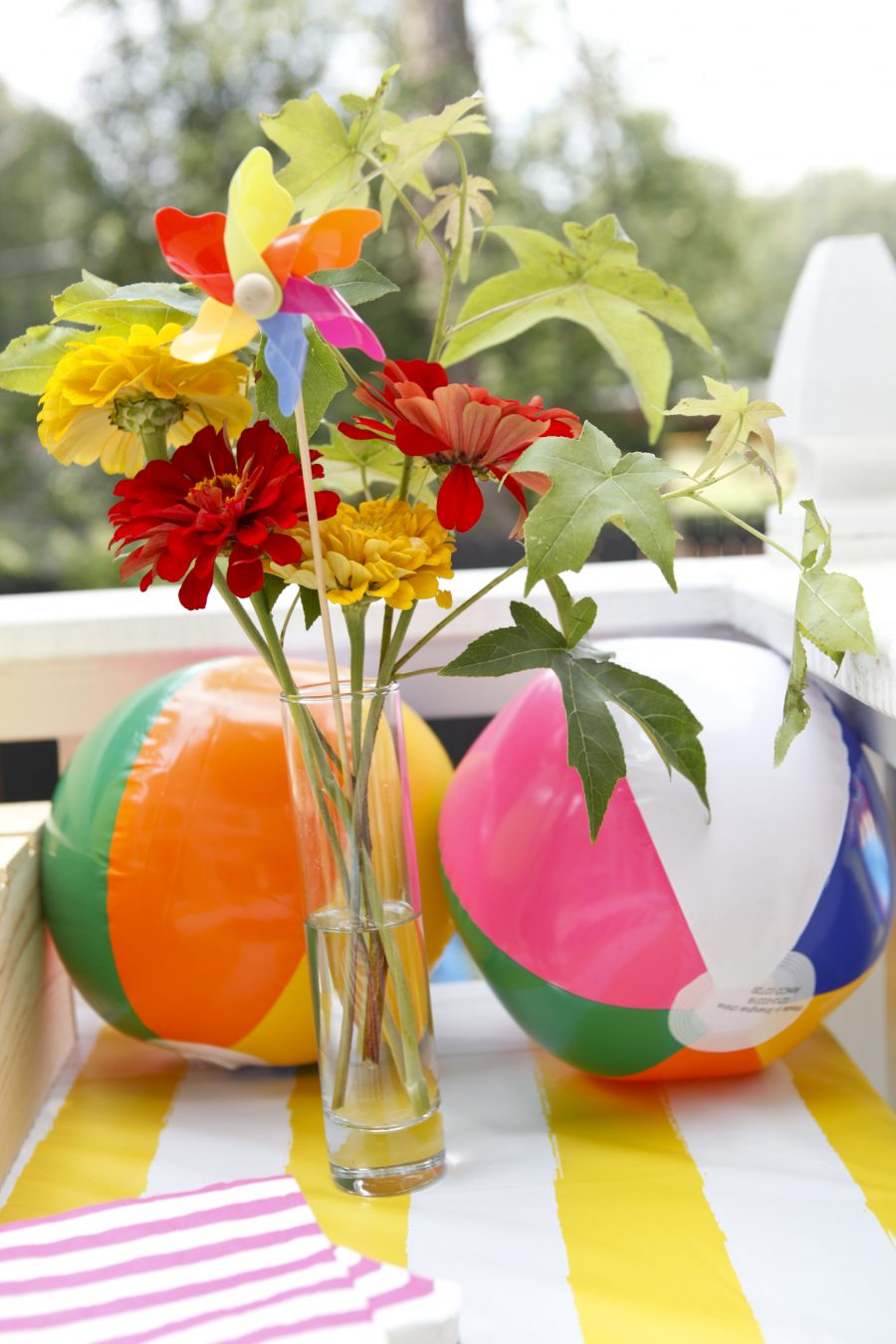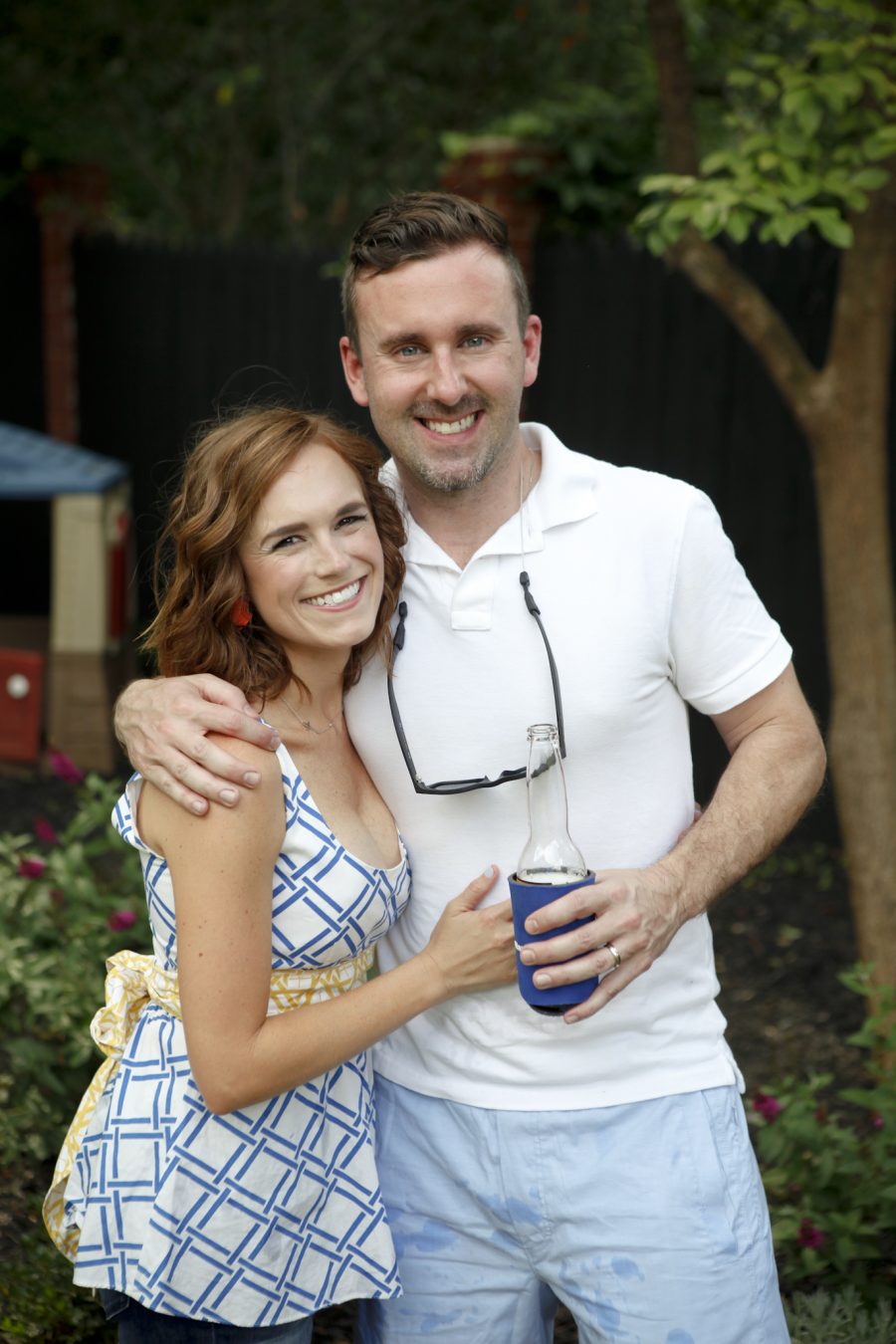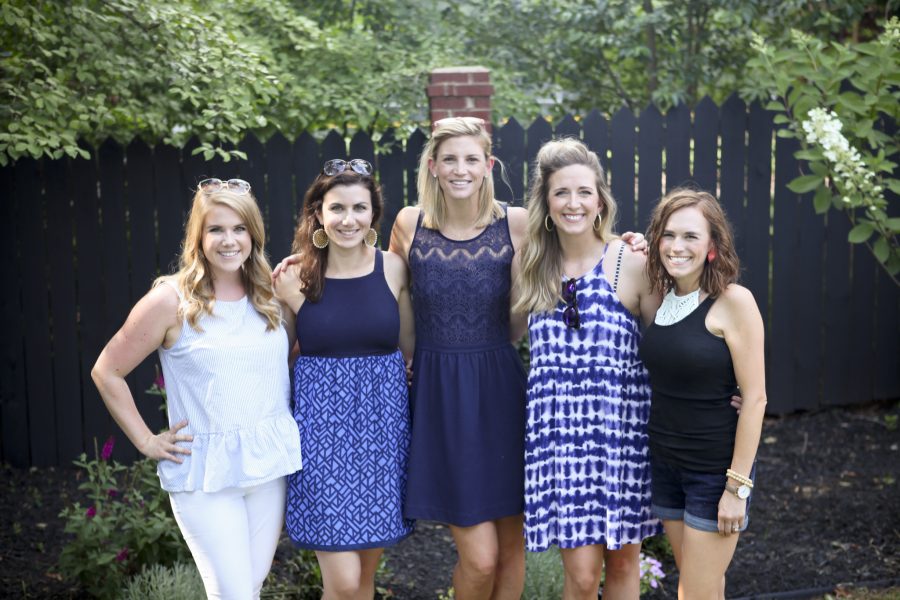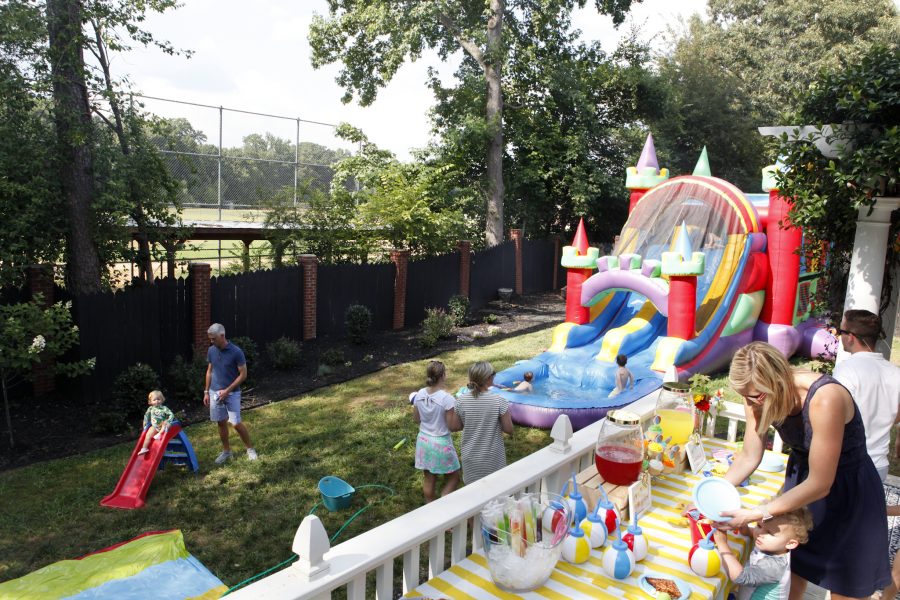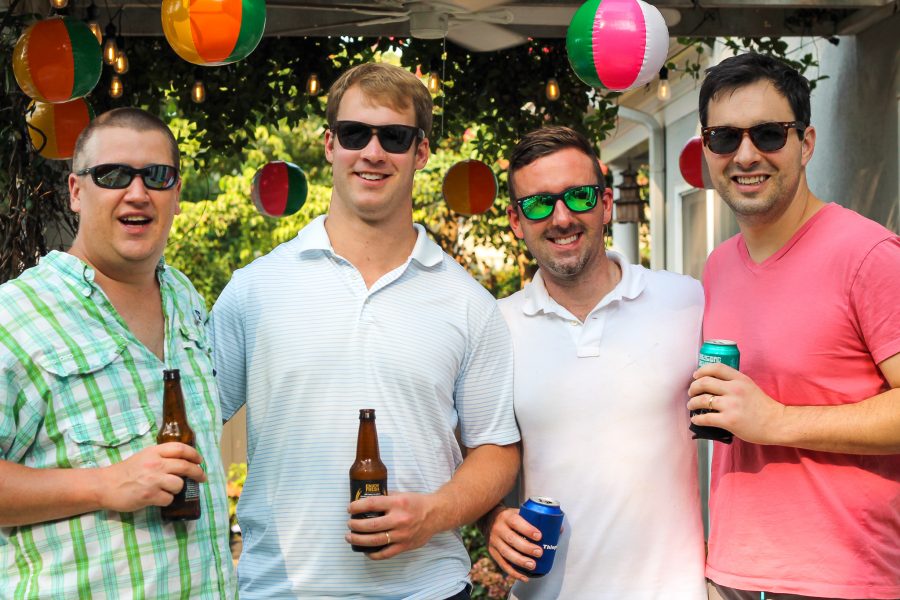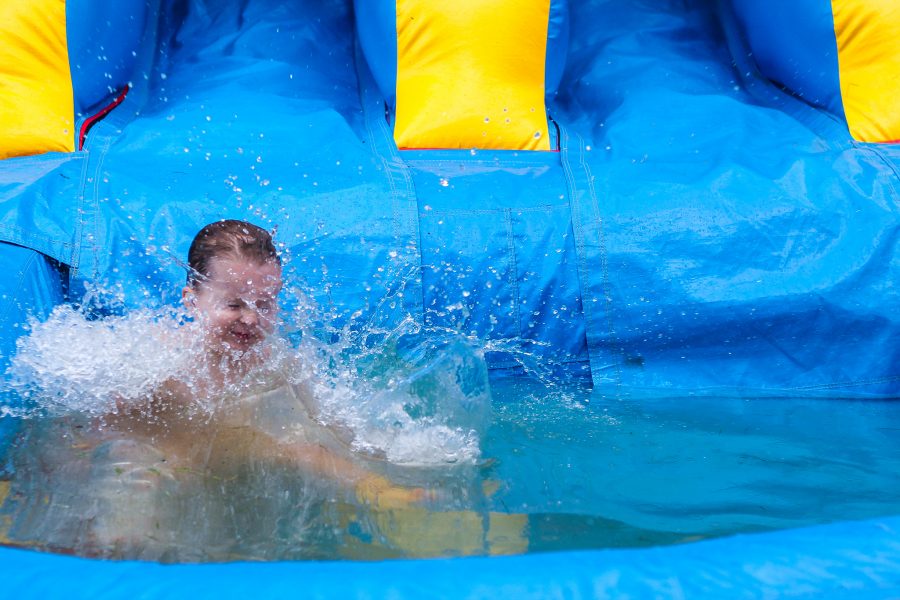 PARTY SUCCESS!!!
Previous Birthday Parties: Fire Truck 2nd Birthday Party // Pizza & Popsicles 1st Birthday Party
Sources
Photographer: Taylor Stading Photography
Water Slide Rental: Now A Party!
Party Sources