I received lots of requests for the Strawberry Margarita Punch recipe from Caroline's fiesta! I had so much fun creating this punch and it turned out SO good — not too sweet, not too strong! The punch was a huge hit and no drop went to waste. The perfect summer cocktail…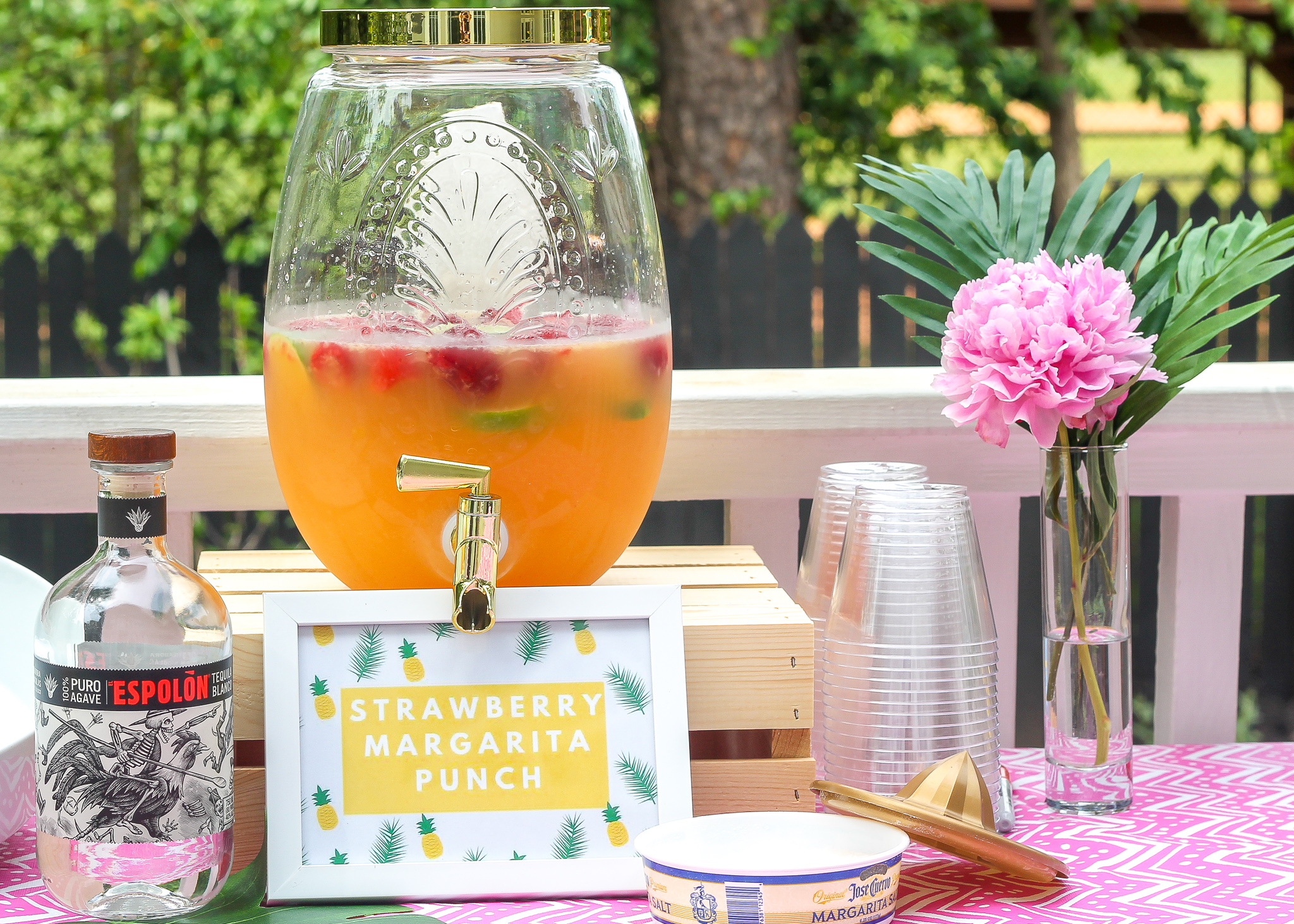 Strawberry Margarita Punch
Ingredients
16 ounces frozen strawberries
1 can frozen limeade concentrate
4 cups water
1-2 tablespoons agave nectar
2 cups good-quality tequila
2 cups orange juice
4 cups sprite zero
Limes and strawberries, sliced, for garnish
Sugar & salt to rim glasses
Instructions
In a large pitcher combine frozen strawberries, frozen limeade, water, agave nectar, tequila, orange juice and sprite. Stir. In a small dish, combine equal parts margarita salt and sugar. Dip the rim of your glass in the sugar & salt mix, fill cup with ice and punch. Garnish with strawberries and limes.
Notes:
– To keep the punch chilled outside in the sun, in addition to frozen strawberries I froze fresh sliced lemons and limes in a cupcake pan to create large ice cubes.
– Use good quality tequila. It makes a huge difference. I used Espolòn Blanco tequila.
– For extra fun, serve drinks in pineapple cups with flamingo straws.