By popular request, today I'm sharing the SUPER easy fruit and flower table runner I created for my girls wine night last week. I was so excited to pull this one together and absolutely loved how it turned out.
I hosted this party on a Monday night and knew I would have a limited window of time between work and 7 pm to pull everything together, so I grabbed my flowers the day before and let them hang out overnight in a big vase of water.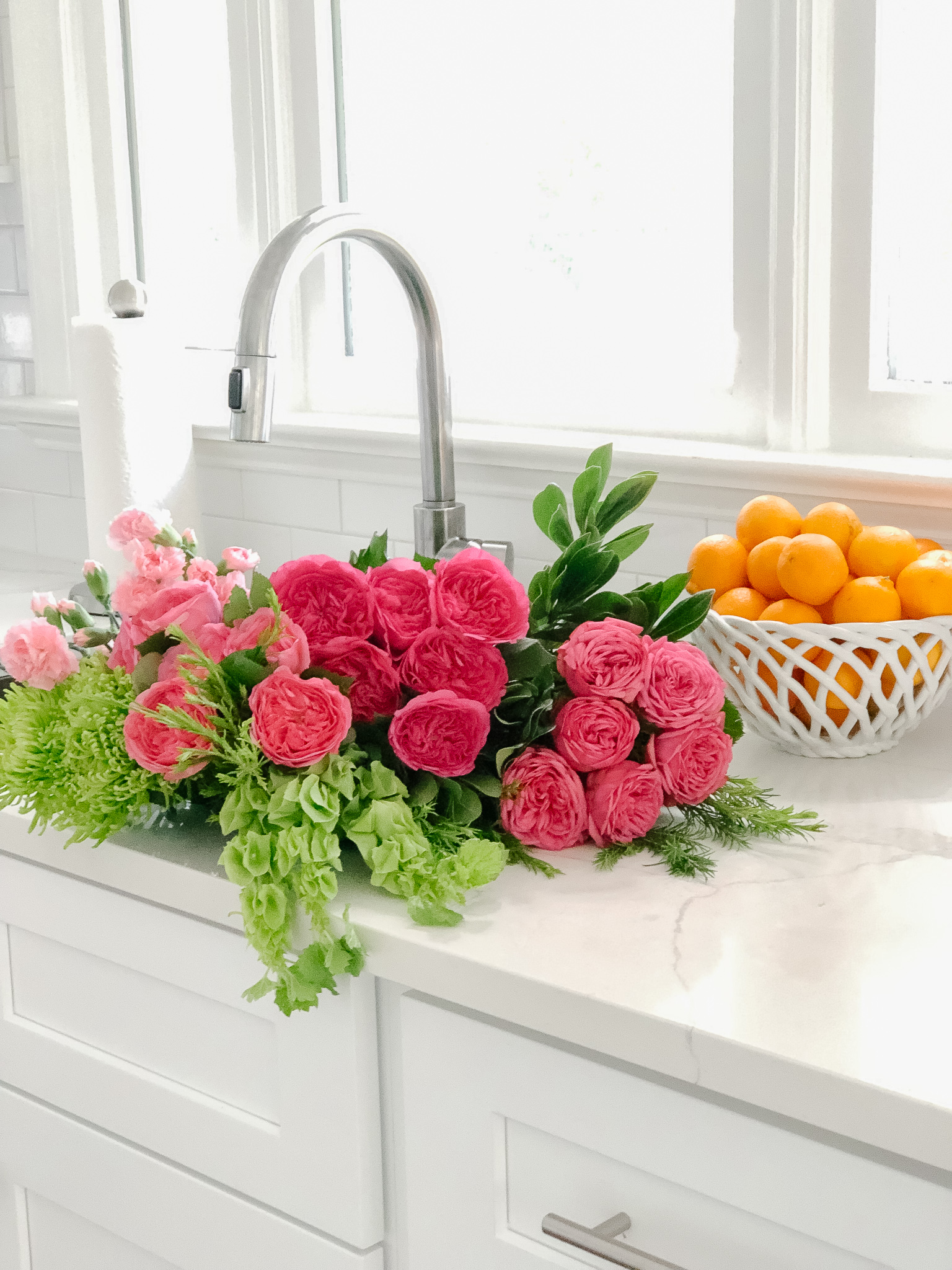 My original plan was to get a ton of eucalyptus and a few bunches of peonies from Trader Joe's. However, when I arrived to TJ the floral section had been totally picked through so I ended up grabbing some greenery and fruit then ran to Harris Teeter for the rest. The entire arrangement came in around $65, which is a lot more than I would usually spend on my tablescape but it was totally worth it (and the flowers have lasted well beyond my event). The greenery was about $4/bunch, the bags of fruit were about $2-3/bag and the garden roses came in around $12/bouquet.
Here's what I grabbed
3 bunches of greenery (TJ)
1 bunch of Bells of Ireland (TJ)
2 bags of lemons (TJ)
3 bags of limes (TJ)
1 bag of clementines (TJ)
1 bunch of green mums/chrysanthemum(HT)
1 bunch pink carnations (HT)
3 bouquets of various shades of pink garden roses (HT)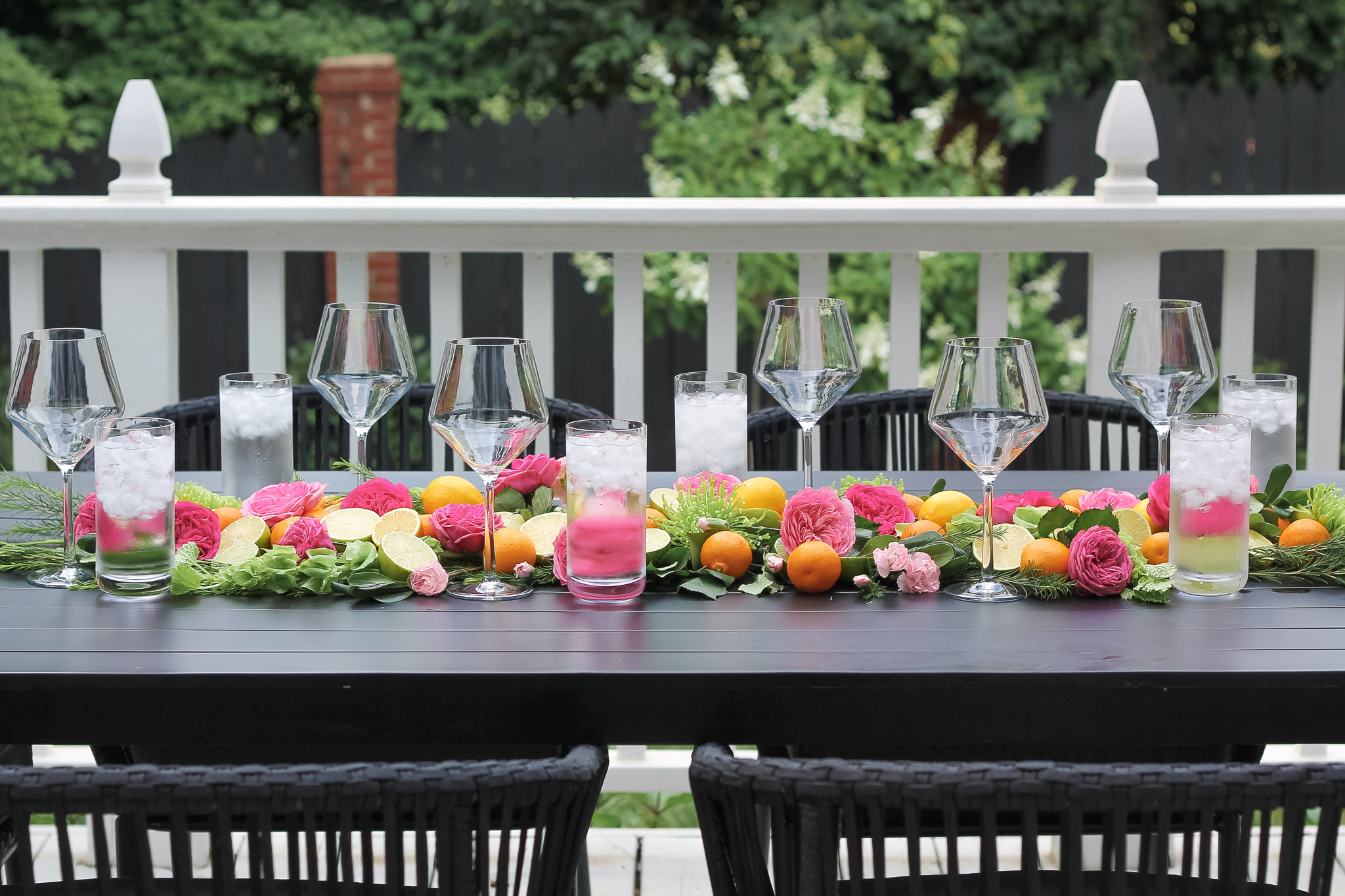 DIY fruit & citrus table runner steps
Step 1: Add your base layer of greenery
Step 2: Scatter the clementines
Step 3: Trim the carnation stems and insert around the edges of the greenery
Step 4: Halve all the limes and half the lemons and scatter down the table. Add some whole lemons too for a pop of yellow.
Step 5: Cut the stems off of the mums and roses and scatter across the top. Note: I tried to keep the stems on the roses that were not placed directly on top so I could save them to enjoy after the party.
Step 6: Add your glassware. I recently picked up these acrylic unbreakable wine glasses on sale and everyone commented on how much they loved them. They look like real glass and are super pretty.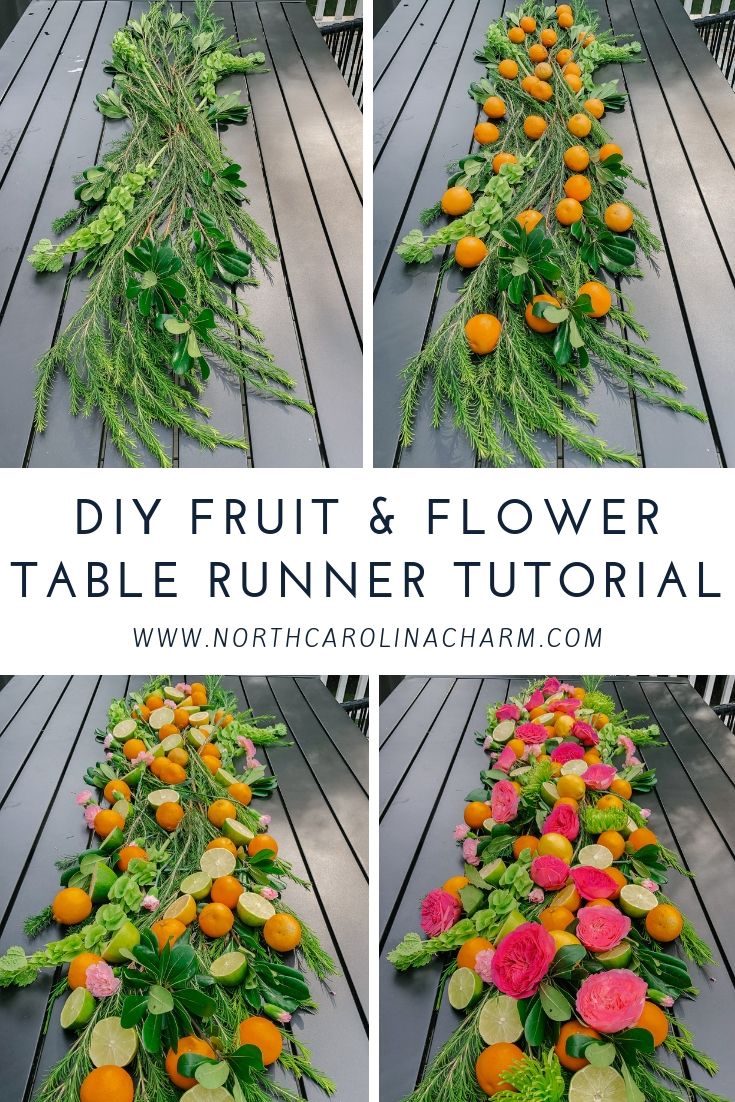 The assembly was much faster and easier than I had anticipated and I absolutely loved how it turned out!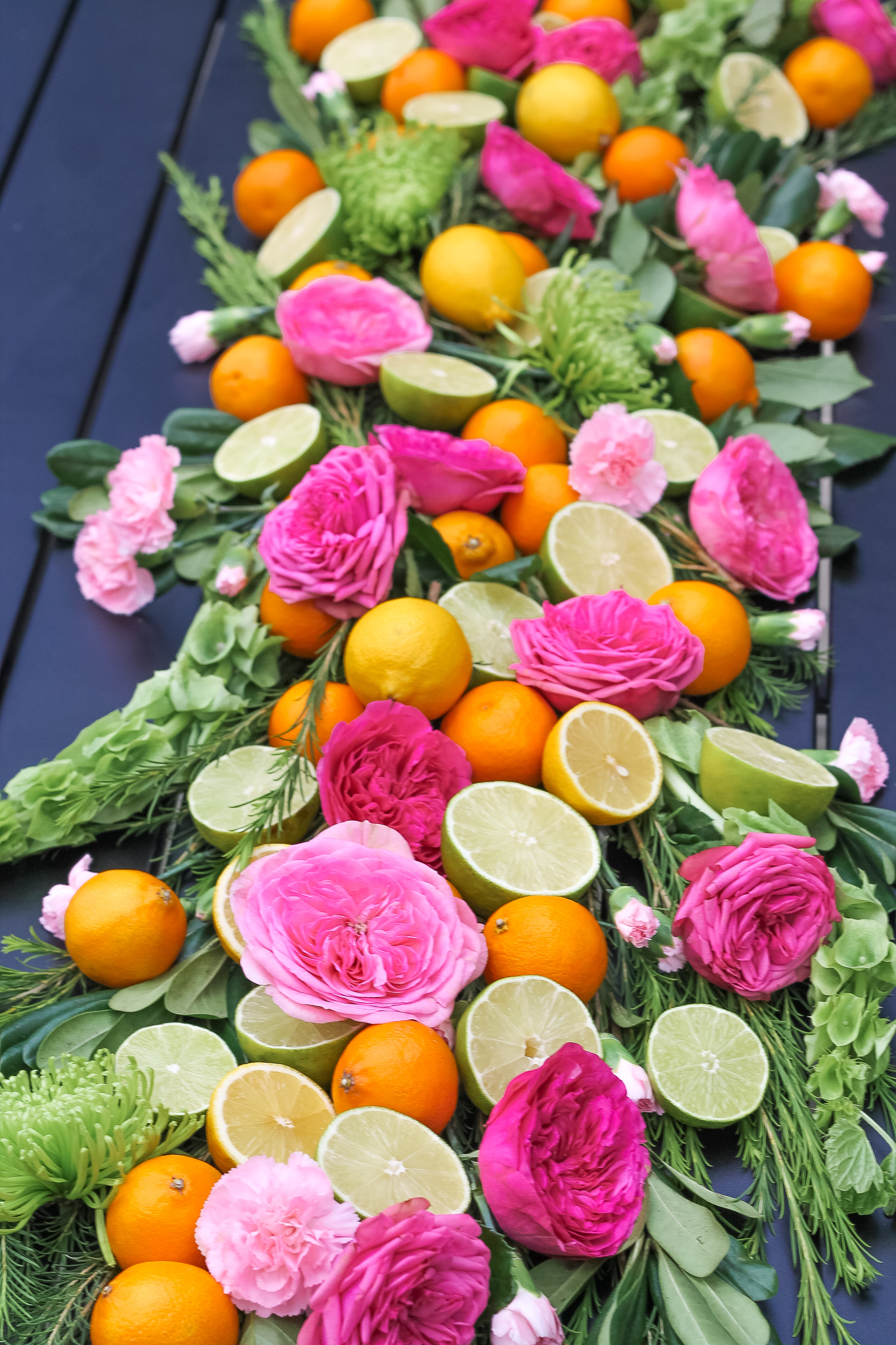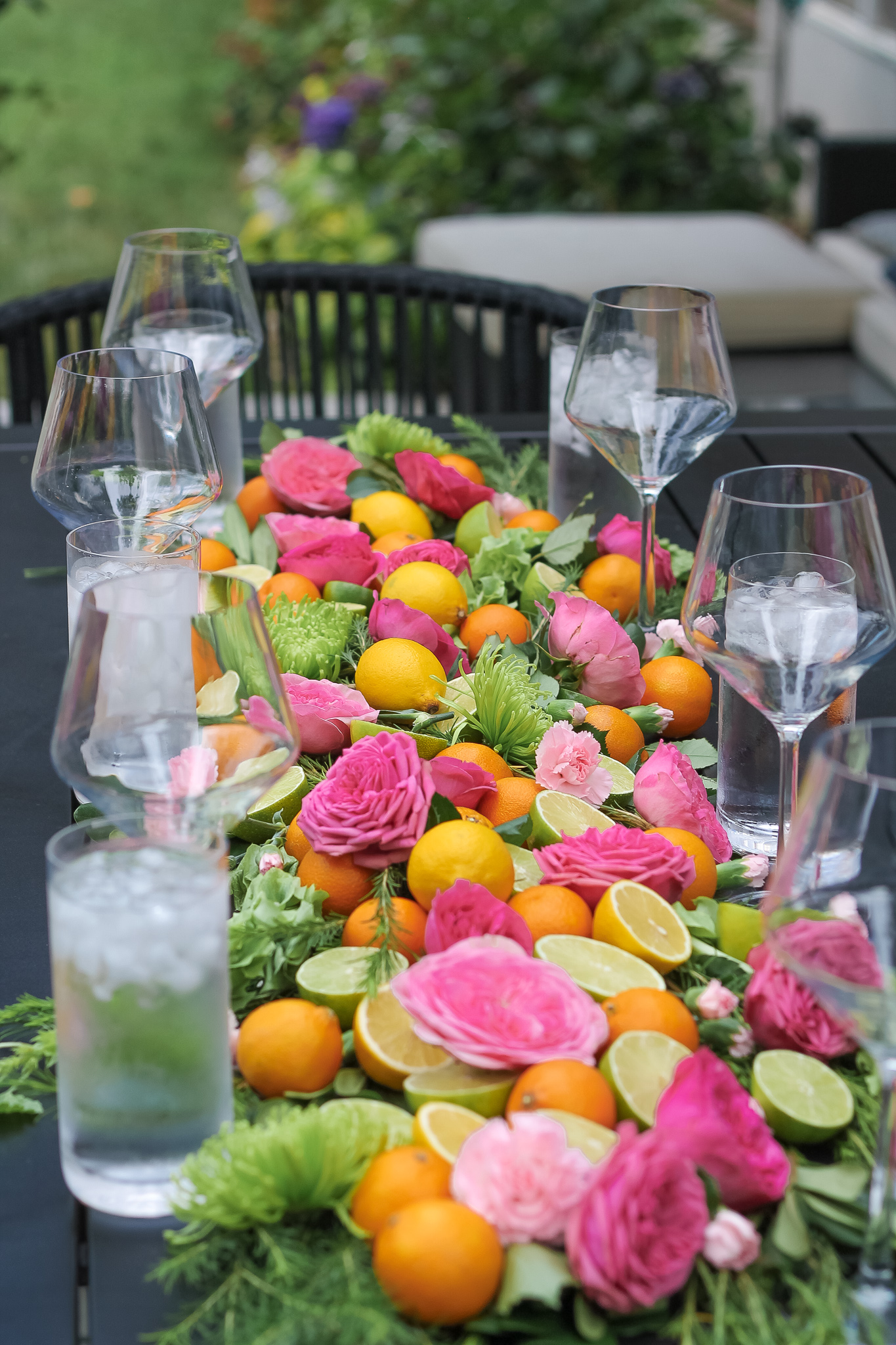 Shop the Post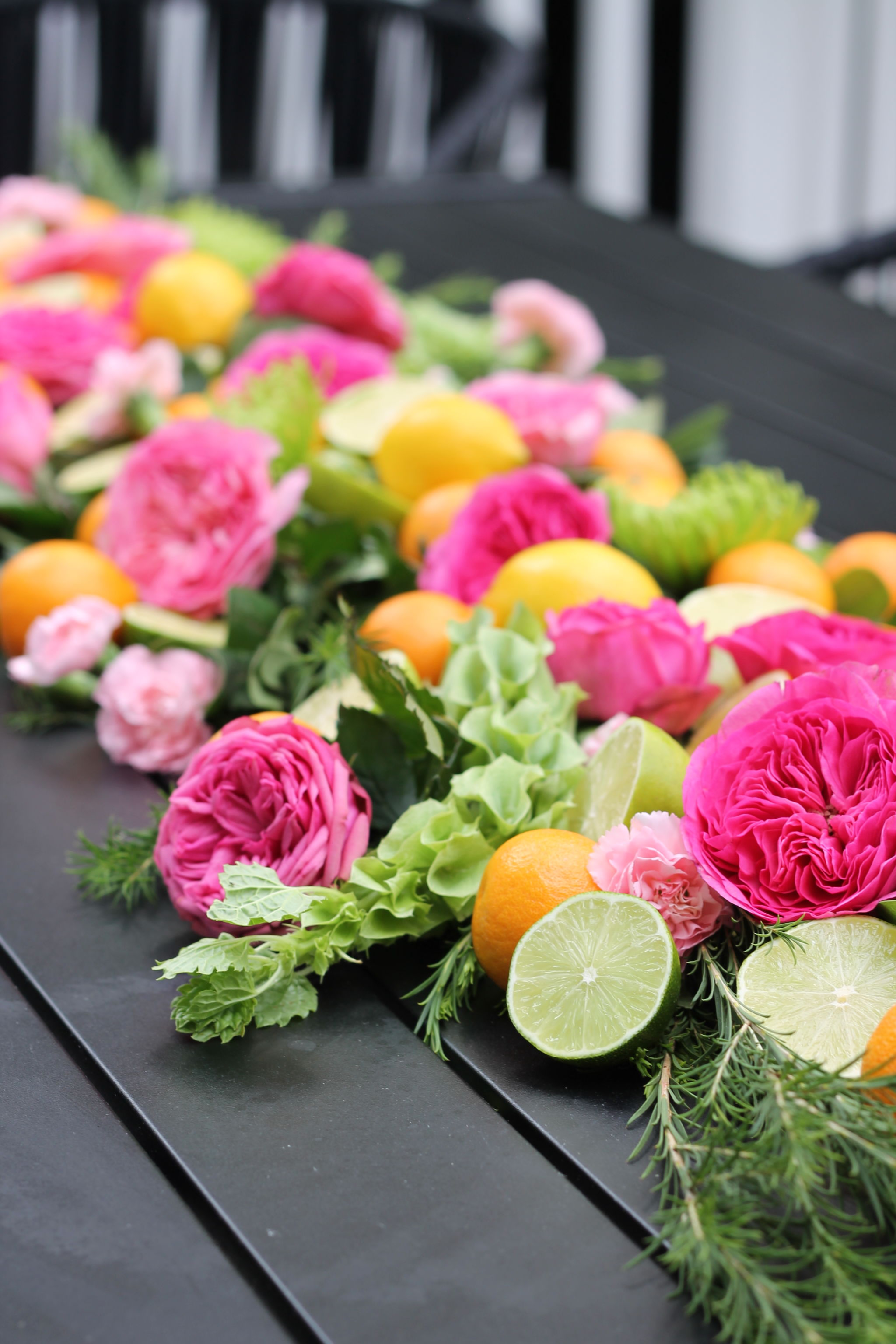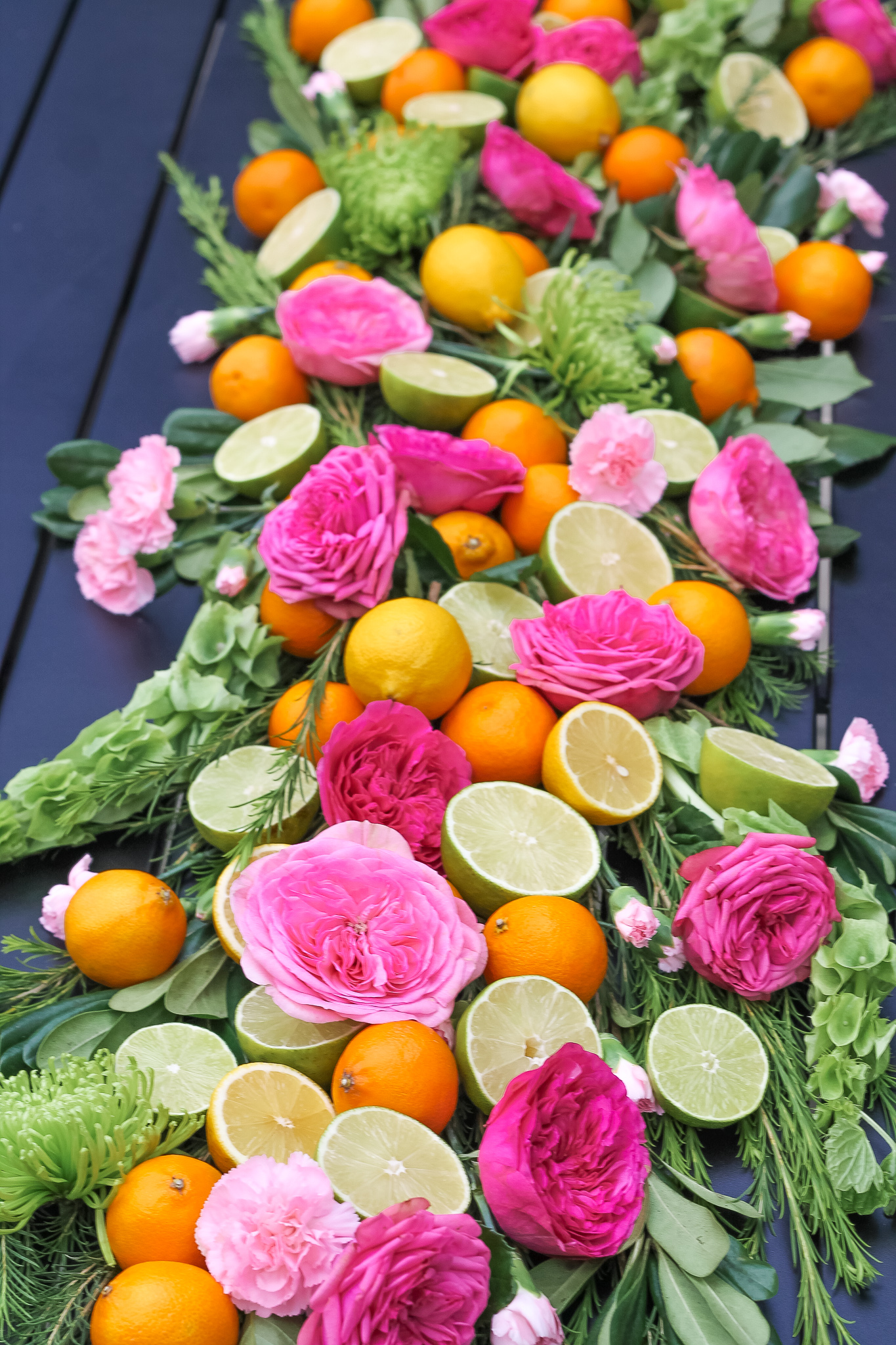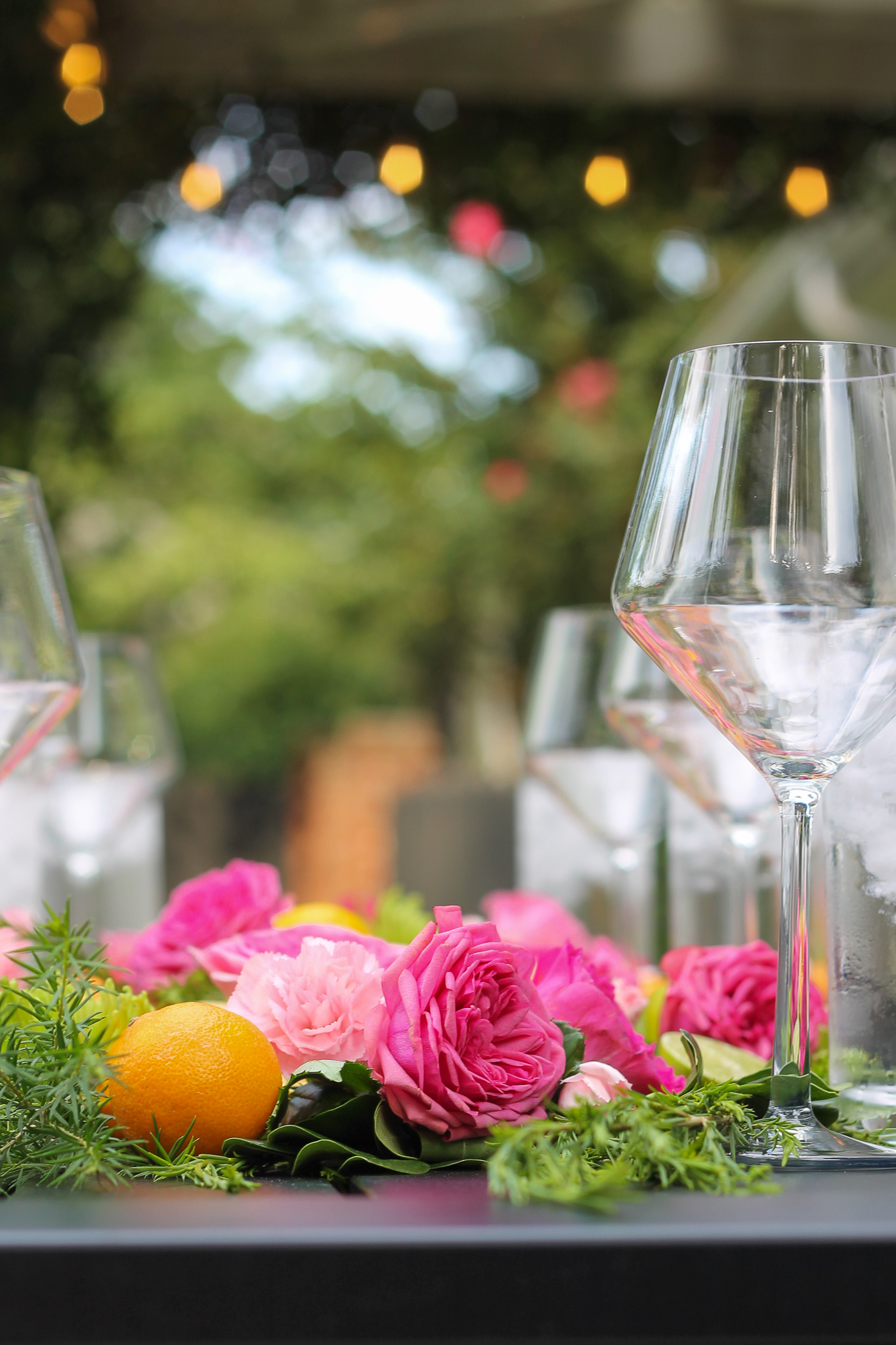 Consider pinning this image to save for later!