As you all know, we are huge users of Amazon prime in our house! From cleaning supplies to clothes, we get almost everything shipped straight to our door from Amazon these days! So you better believe I will be scouring the deals today — especially the school essentials (20% off), Amazon brands (30% off) and women's fashion deals (15% off)! Once I've tracked down the best deals I will report back with my top finds on this post so be sure to check back in!!
PRIME DAY DEALS
*note: once the deal sells out these items will return to full price!
Fashion
Beauty
Kids
Kitchen
Home
Electronics
In the meantime, in honor of Amazon's biggest sale of the year (exclusive to Amazon Prime members), I thought I'd round up some of my most recent favorite items all in one place! As a reminder, you can find my previous rounds ups in my Amazon Favorites posts, and I'm always updating my Amazon Shop page with new items too!
Summer Vacation Favorites
*Almost all of these items are from Amazon (a few other retailers included in this round up)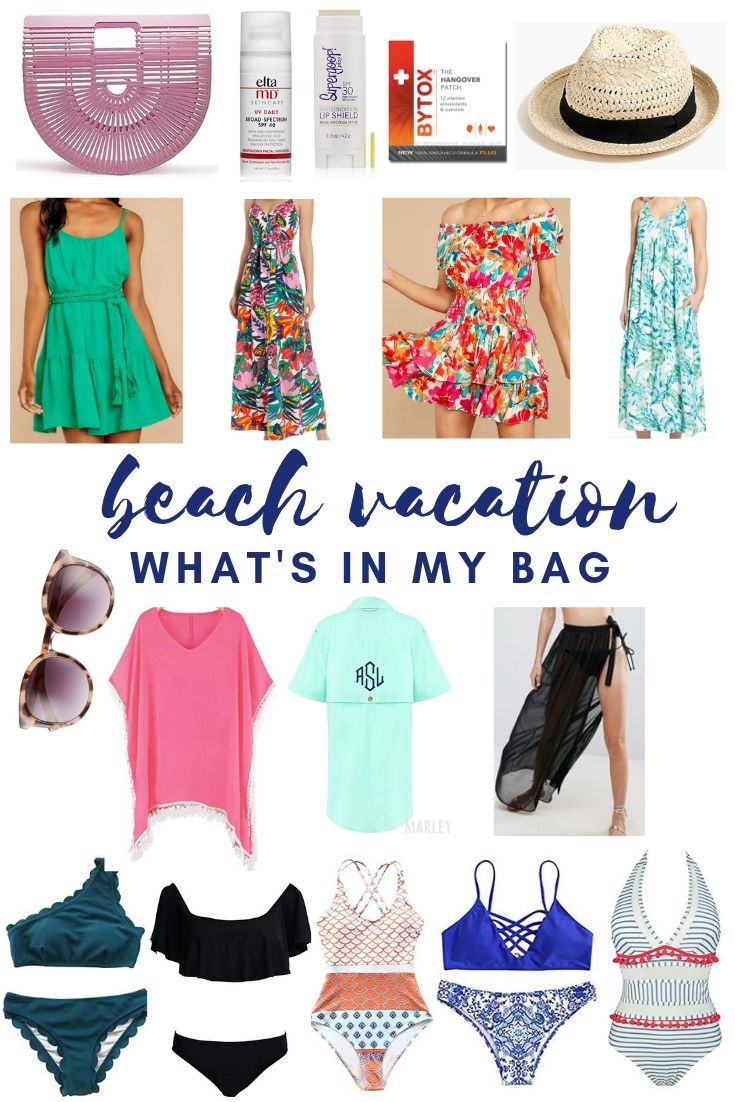 ROW 1: bamboo tote / sunscreen / SPF lip balm / hangover patch / fedora
ROW 2: green dress / floral maxi / ruffle mini dress / palm maxi dress
ROW 3: sunglasses / pom pom kaftan / monogrammed fishing shirt / beach sarong | similar
ROW 4: Scallop Bikini / Off Shoulder Ruffle Bikini / Orange Scallop Swim Suit /Floral Print Criss Cross Bikini Set / one piece tassel suit
Amazon Tote Bags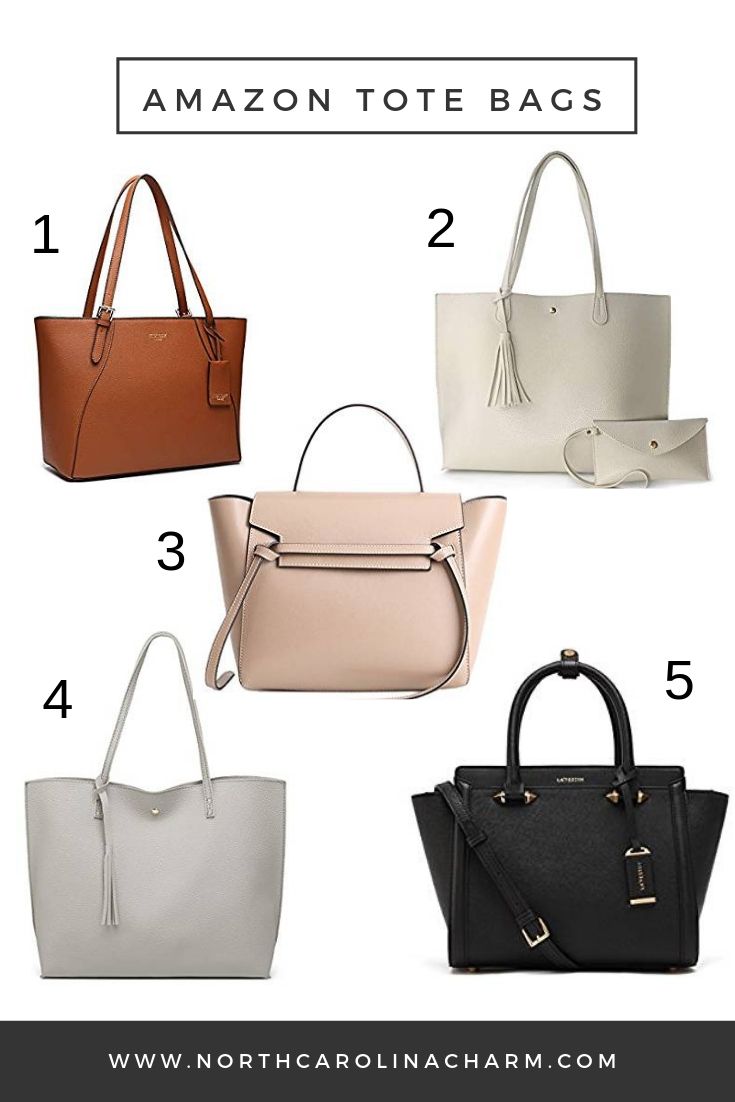 Tote Bag Set: (13L x 10.3H x 5.5D) This bag looks identical to a Tory Burch bag I carried around until the handle fell off! Rated 4.5 stars, comes with two clutches, adjustable shoulder strap, top zipper closure, several interior pockets and comes in 4 colors! This is a slightly smaller version (10.24W x 7.29H x 3.74D) that is a few dollars less and comes in 12 colors.
Minimalist Pebbled Faux Leather Tote (16.5L x 11.8H x 2.7D): This medium tote is super simple, inexpensive and comes in 12 colors! There is only one interior pocket, so not the perfect everyday bag for me, but it would be a great laptop bag!
Leather Cross Body Bag (10.8 L x 9.8H x 6.7D): The most expensive on the list but looks similar to the Celine Belt Bag and is beautiful! It's

genuine cowhide leather, has a fabric liner, removable strap and several interior pockets.

Soft Leather Tassel Tote (14.1L x 11.8H x 4.3D): The least expensive bag in my cart with over 1,100 reviews and listed as an Amazon best seller. This tote comes in 39 colors!! I love the simple tassel detail too. I ended up snagging this one as a separate laptop bag.
Leather Handbag (10.2L x 8.7H x 4.9D): Gorgeous 4.5-star leather bag with 3 interior pockets and 1 exterior pocket. If this came in a larger size, it would be the winner for me. Unfortunately this one is a tad too small for amount of snacks and toys I carry around.
Amazon Men's Fashion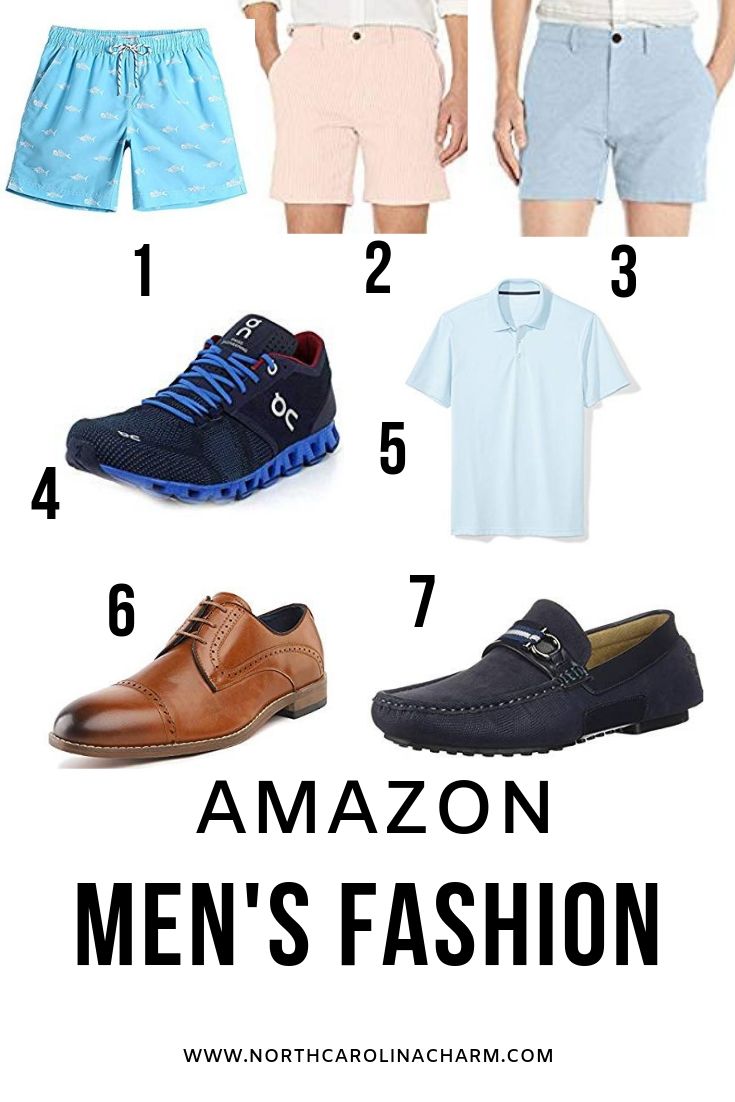 Slim Fit Quick Dry Swim Shorts: Matt originally picked up a pair in the fish bone print after I bought the Toddler Quick Dry Swim Trunks for Thomas. Matt loved the fit on these (they don't go all the way down to the knees) so much that he bought two more pairs!
Seersucker Shorts:Matt has the pink seersucker shorts and loves them. They come in 5, 7, 9 or 11 inch inseam options. They have some stretch to them too and are really comfortable.
Oxford Shorts: Another solid pair of shorts. Matt has them in blue and loves the stretch and comfort of the material.
Slim-Fit Quick-Dry Golf Polo Shirt: A high quality, lightweight polo at an amazing price! It comes in 27 colors and Matt has 2 of them that he wears all the time! He loves the slim fit!
On Running Mens Cloud X Textile Synthetic Trainers: I think I've covered how much Matt and I are obsessed with these shoes here. In fact, these have been one of the most popular reader item! They really are incredibly lightweight, comfortable and both of us receive SO many compliments on them when we're at the gym or running errands.
Men's Dress Oxfords: These come in at #1 as the absolute best Amazon fashion item Matt has ever purchased. A high quality alternative to the AE wingtips, Matt loves these even more than his expensive oxfords! They are super comfortable and the quality is incredible. I've blogged about these twice before so I won't go on and on again — but these shoes are awesome!
Penny Loafers Moccasins Shoes: After discovering the amazing quality of the Bruno Marc line, Matt has gone on to purchase several more pairs of shoes, including these penny loafers (in navy) and he wears them alllll the time!