It's been a crazy busy week around here with Teacher Appreciation Week for Thomas's school, Kindergarten Beginners Day, dance classes, golf practice, dentist appointments for the entire family (all at the same time, which is my new favorite mom scheduling hack ever), Leadership Day for Caroline, a farewell dinner with friends moving away, birthday party planning for Caroline, a birthday celebration for Sprinkles, Community Group and just more activities than usual! Phew!
However, I am beyond excited for today because…IT'S CAROLINE'S BIRTHDAY!!!! Yes, my sweet baby is 7 years old TODAY! I cannot wait to share all of the special things we have in store for her today…starting with donuts for breakfast, a surprise yard card, lots of presents and we're hosting her party TONIGHT! We have a handful of little ladies headed our way this evening and it should be an absolute blast.
1. Back to School (Full Time)
Starting next week, CMS students are returning to school FULL TIME!!! Hallelujah! Even though there are only a few weeks left of the school year, I am so happy all of the kids will be back in the building 5 days a week. Caroline was attending an after school program (ASEP) on virtual school Wednesdays with her best friend and loved her teachers there so we got them a little thank you gift for being so great.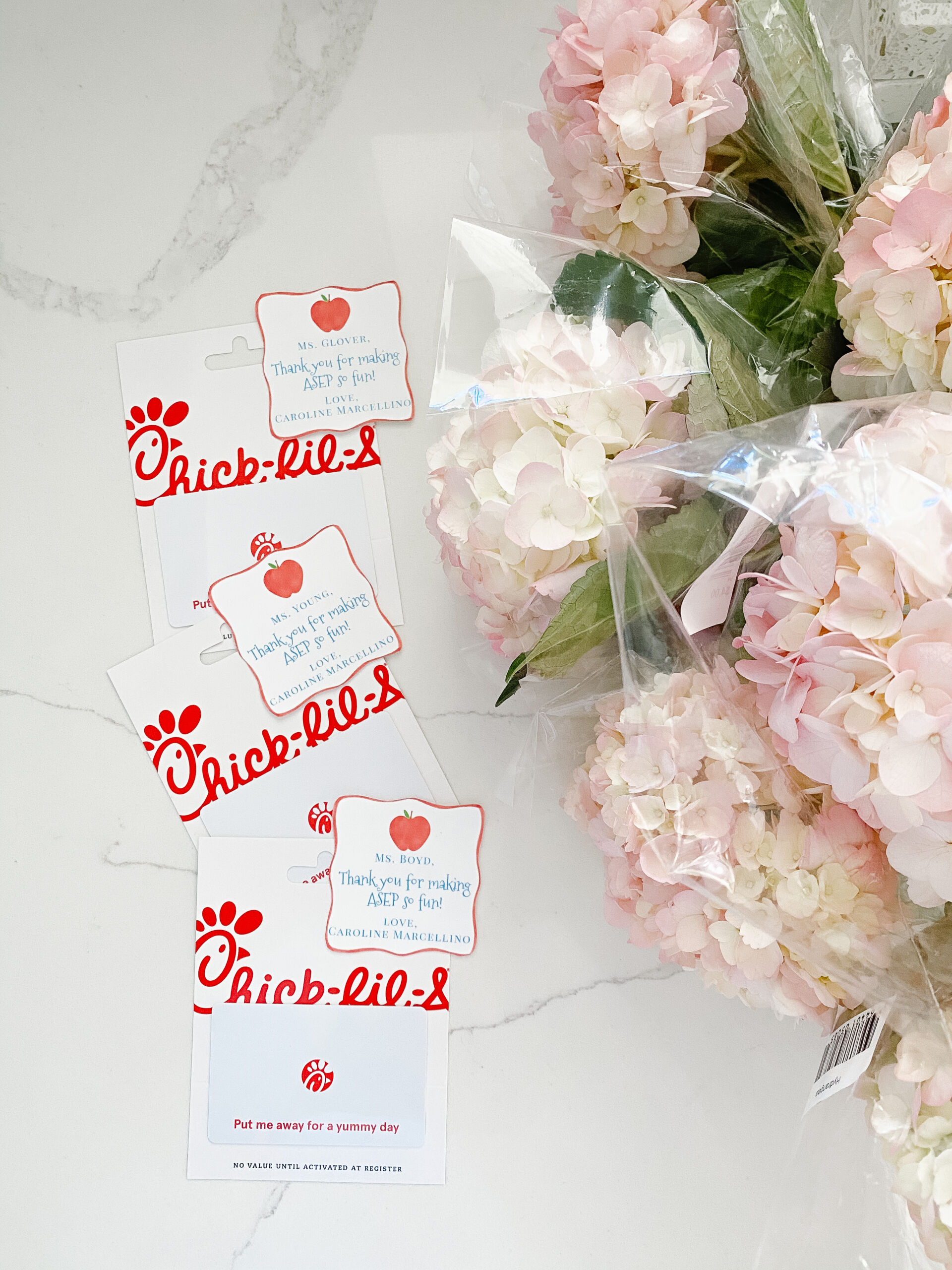 2. Cinco de Mayo
If you follow me on Instagram, you may have seen that I jumped on the opportunity to pull my box of fiesta party supplies from the garage shelf down to use for our Cinco de Mayo dinner this week! All I really added was some mini piñatas and mini sombreros (originally purchased waaaay back for our first of many fiesta parties)…but the kids absolutely flipped out over the extra festive taco dinner.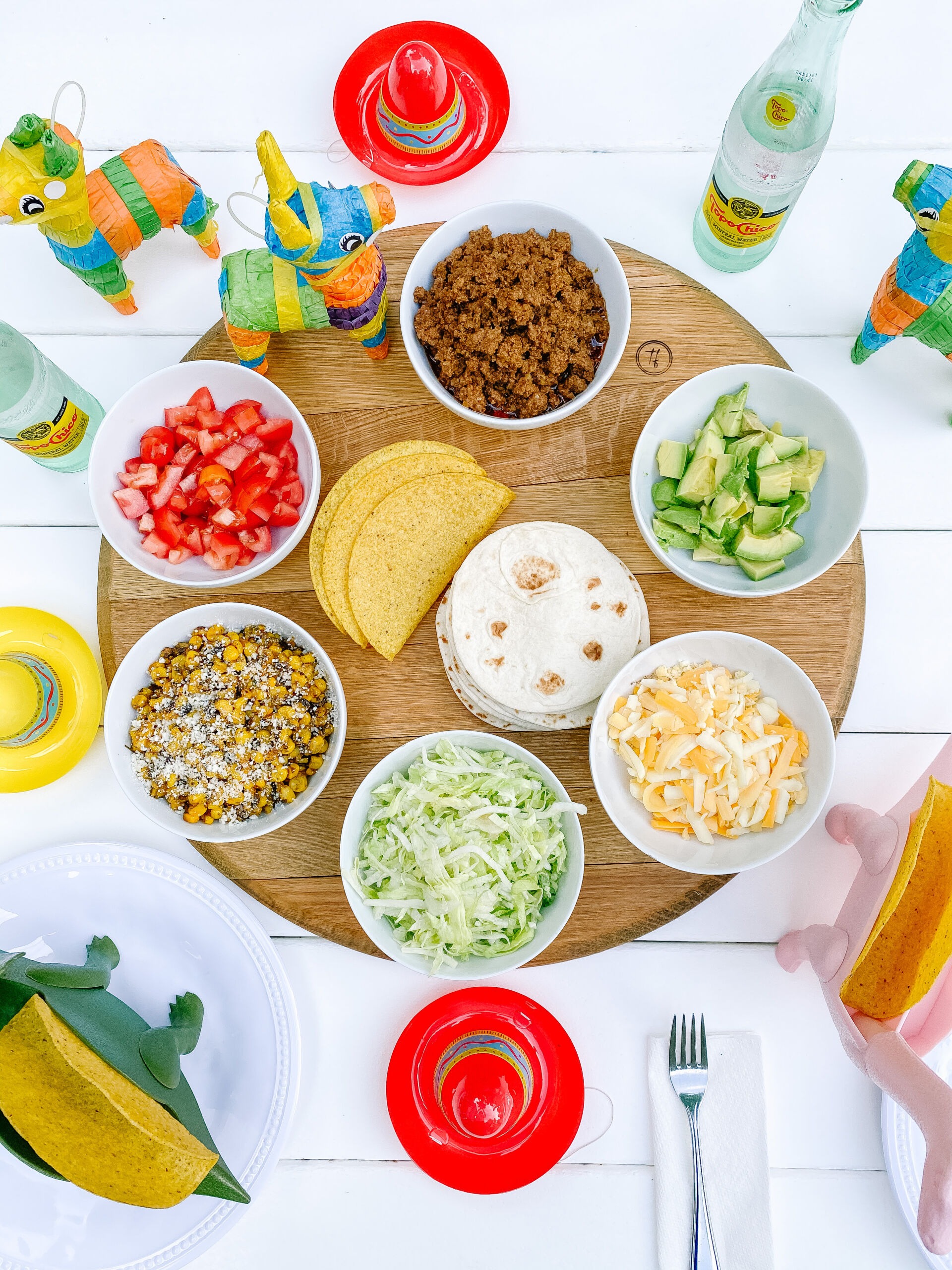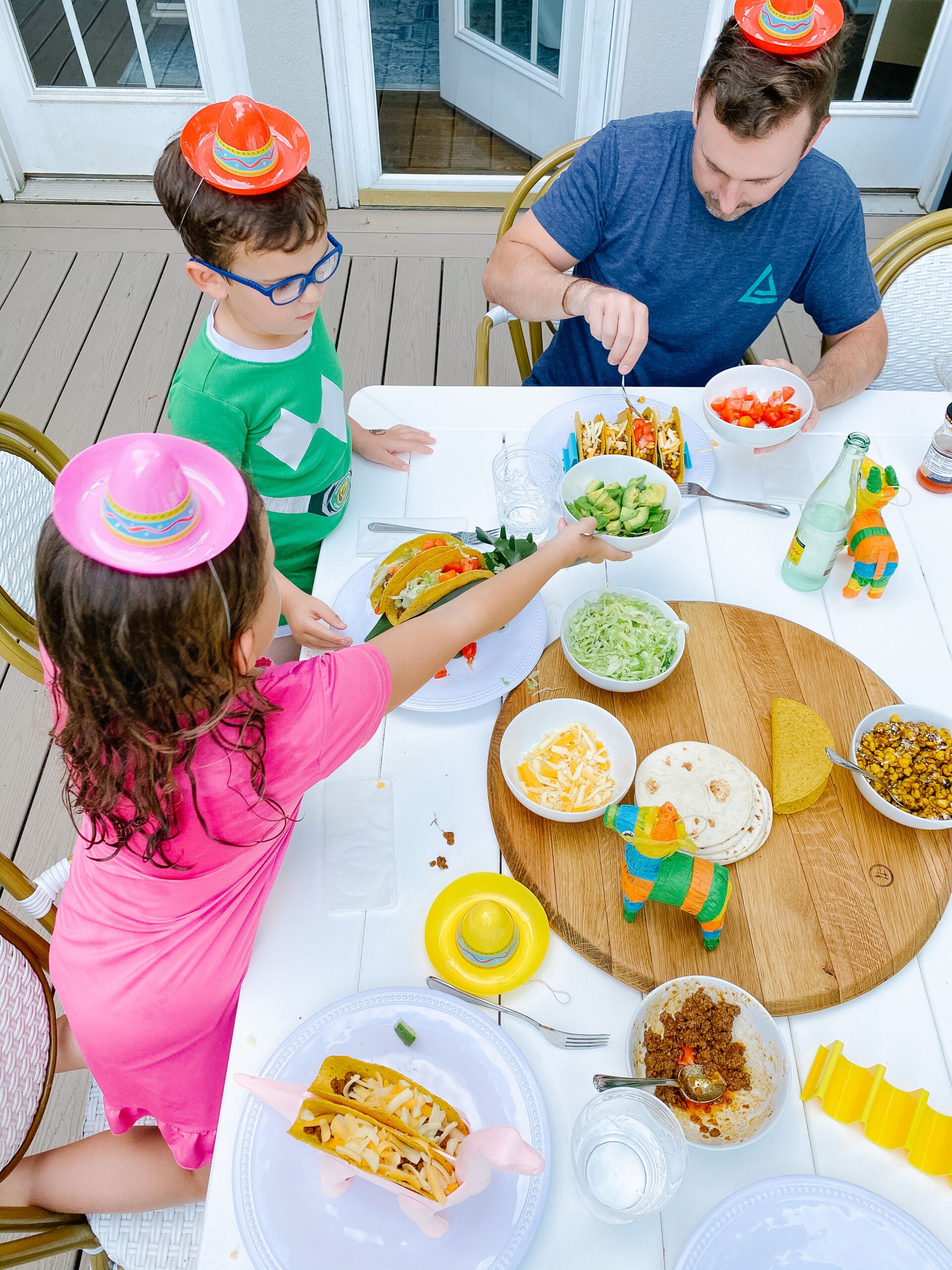 3. Spa Day
After Matt returned from his week long golf trip, I was elated to spend a day at the spa with my friend Michelle last weekend! After the relaxing day, we met our husbands for dinner at Cellar at Duckworths and it was so fun!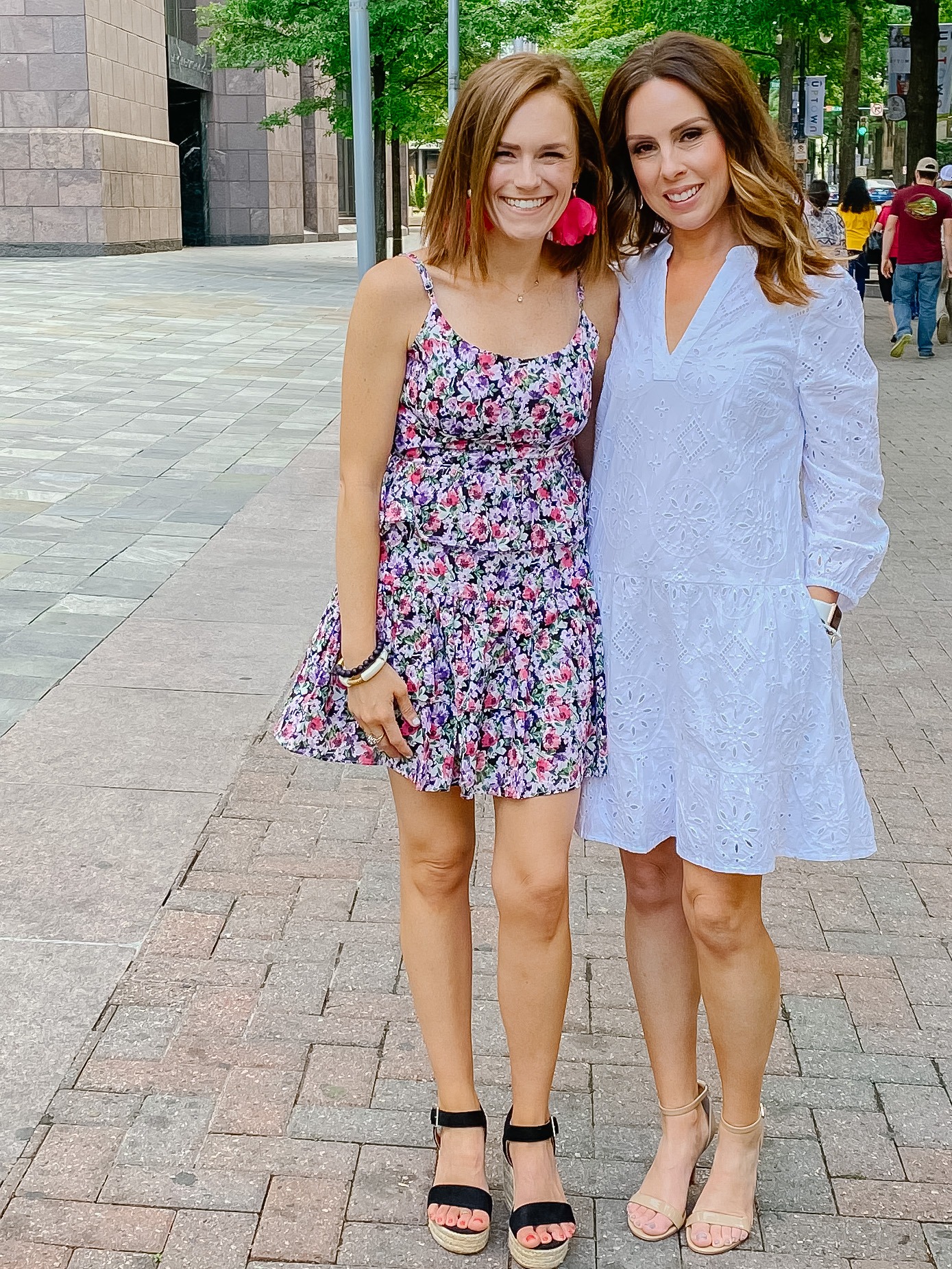 Blurry photo but I'm posting it anyway!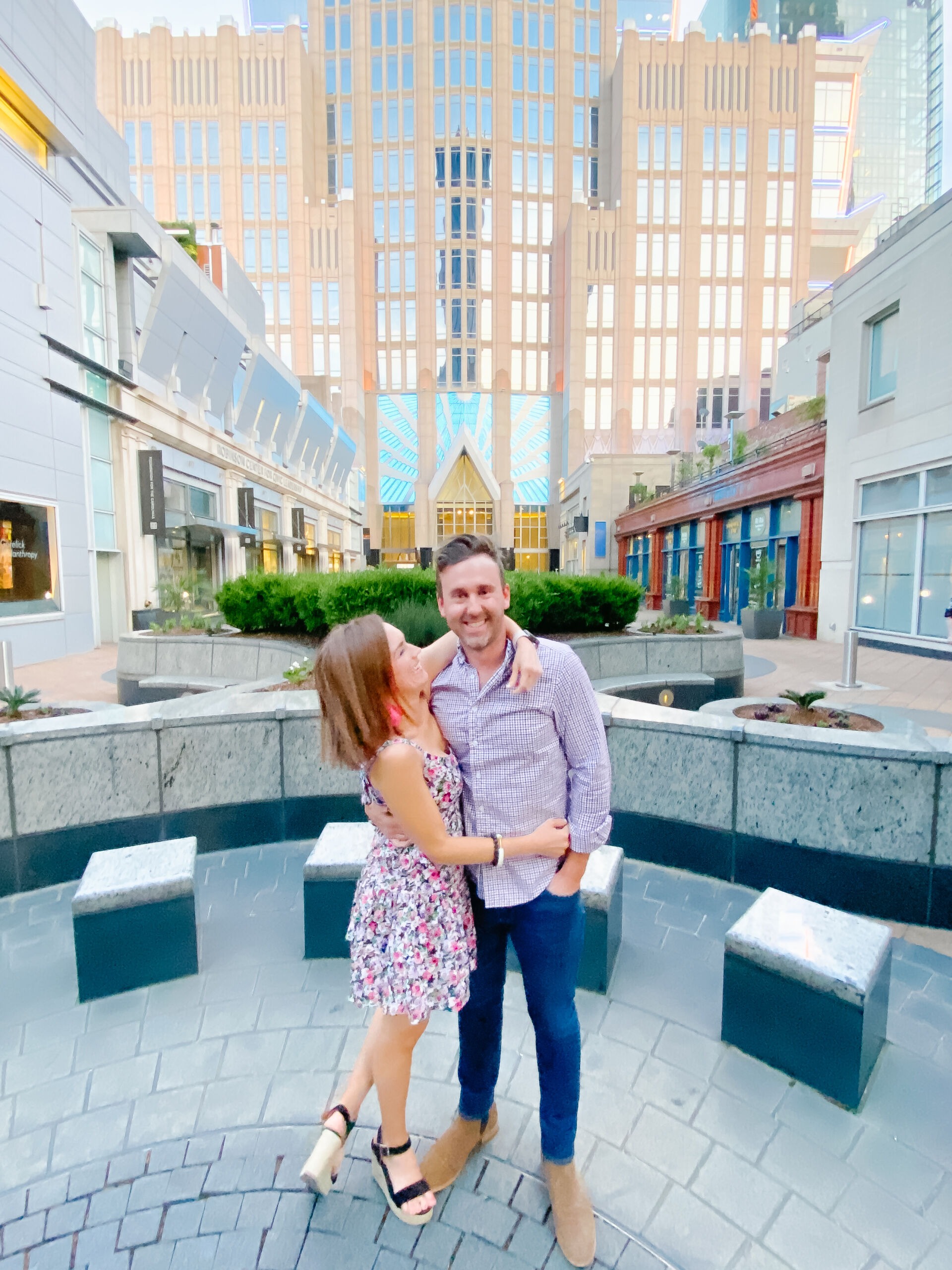 4. Reward Coupons
Earlier this week I made some reward coupons for the kids using a printable from Fernandina Paper. The goal was to get more creative with our rewards instead of resorting to the usual candy bucket for everything. The kids were really excited about all these new rewards available to them now for things like staying in their beds at night, good school report cards, being helpful around the house, etc.! I also mentioned I am going to create consequence cards too and polled y'all for age appropriate ideas. There were SO many good ones but here are a 15 of my favorites:
Clean the guinea pig cage
Early bedtime
Pull weeds
Take away TV/iPad/Tablet
Sweep the deck
No dessert after dinner
Clean the toilets
Taking away outside play with friends
Take away favorite toy
Vacuum
Dust
Wipe baseboards
Clean siblings room
Take out the trash
Fold laundry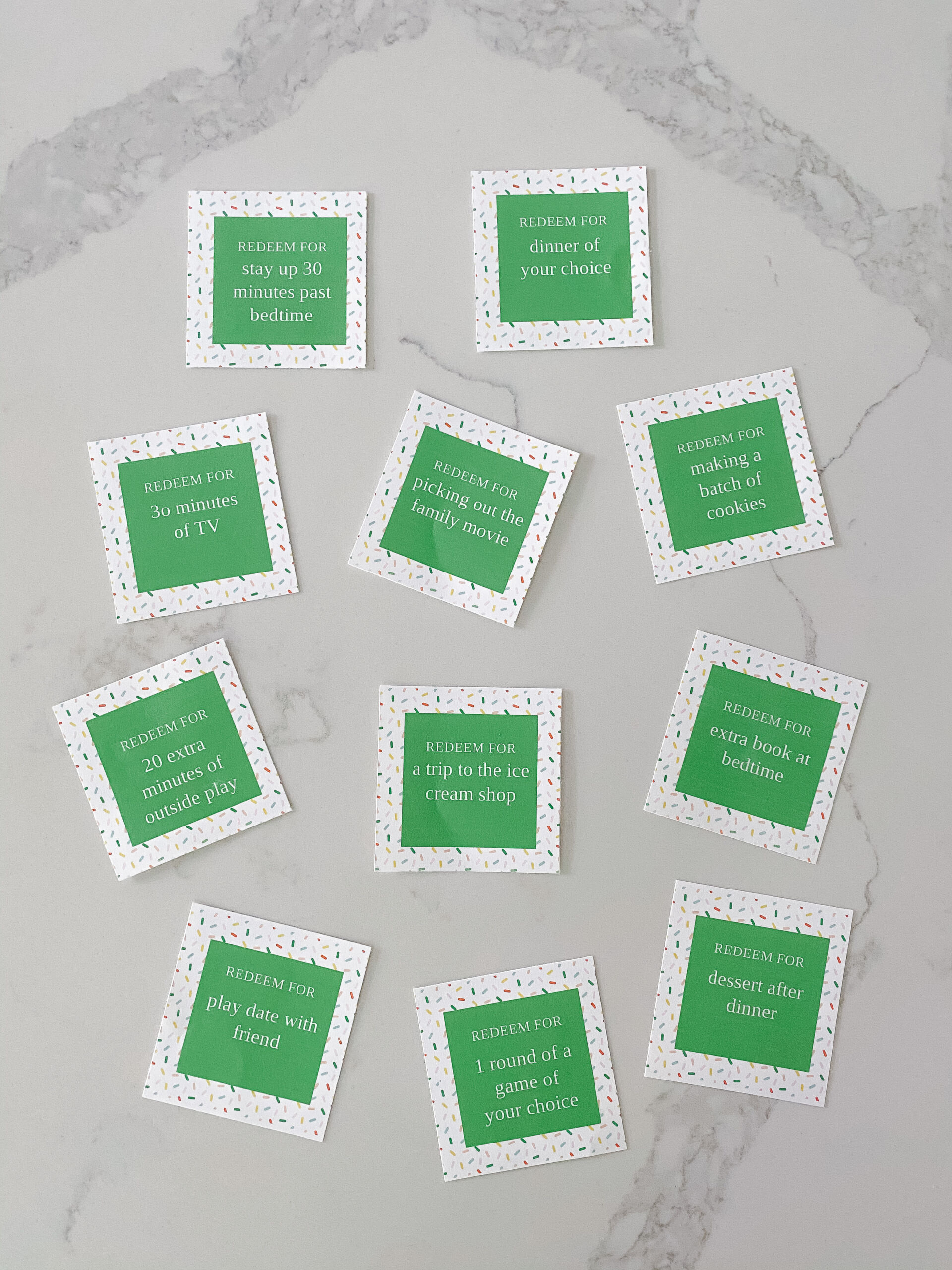 5. Recent Amazon Finds
We recently got Caroline these super cute running shoes, as well as a similar version for Thomas and both of them have not stopped talking about them. In fact, Thomas loves his so much that he has been putting them BACK in the box at the end of the day to keep them "safe" and clean.
We purchased almost all of Caroline's birthday gifts from Amazon. Here was a few things we got her from her wish list: Rolling Luggage, Little Mermaid Dress-Up, Secret Diary w/ Lock, Barbie Styling Head (from Thomas)
Massage Gun: OK, this probably deserves a post of it's own, but Matt got this handheld massage gun a few weeks ago in preparation for his golf trip and is literally obsessed with this gadget. He used it every day on his golf trip and now uses it after every workout to loosen tight spots. I've used it a few times too for neck/back soreness and it's pretty powerful. It has 20 speeds and 6 different massage heads. Matt highly recommends this.
Y'all are loving spring dresses right now so I wanted to share another one — especially because the dress I shared last week was a huge hit! This is the same dress but in a fun new print. This dress is pretty spectacular because it has adjustable straps so it doesn't drag on the floor for you shorties like me (4'11"), isn't see-through and comes in a ton of prints (the print I really want is still sold out in my size!!). Anyway, I like how you can dress this up or down. I love to wear mine with tennis shoes or wedges (these are the very best wedges by the way — I have 3 pairs!!!!)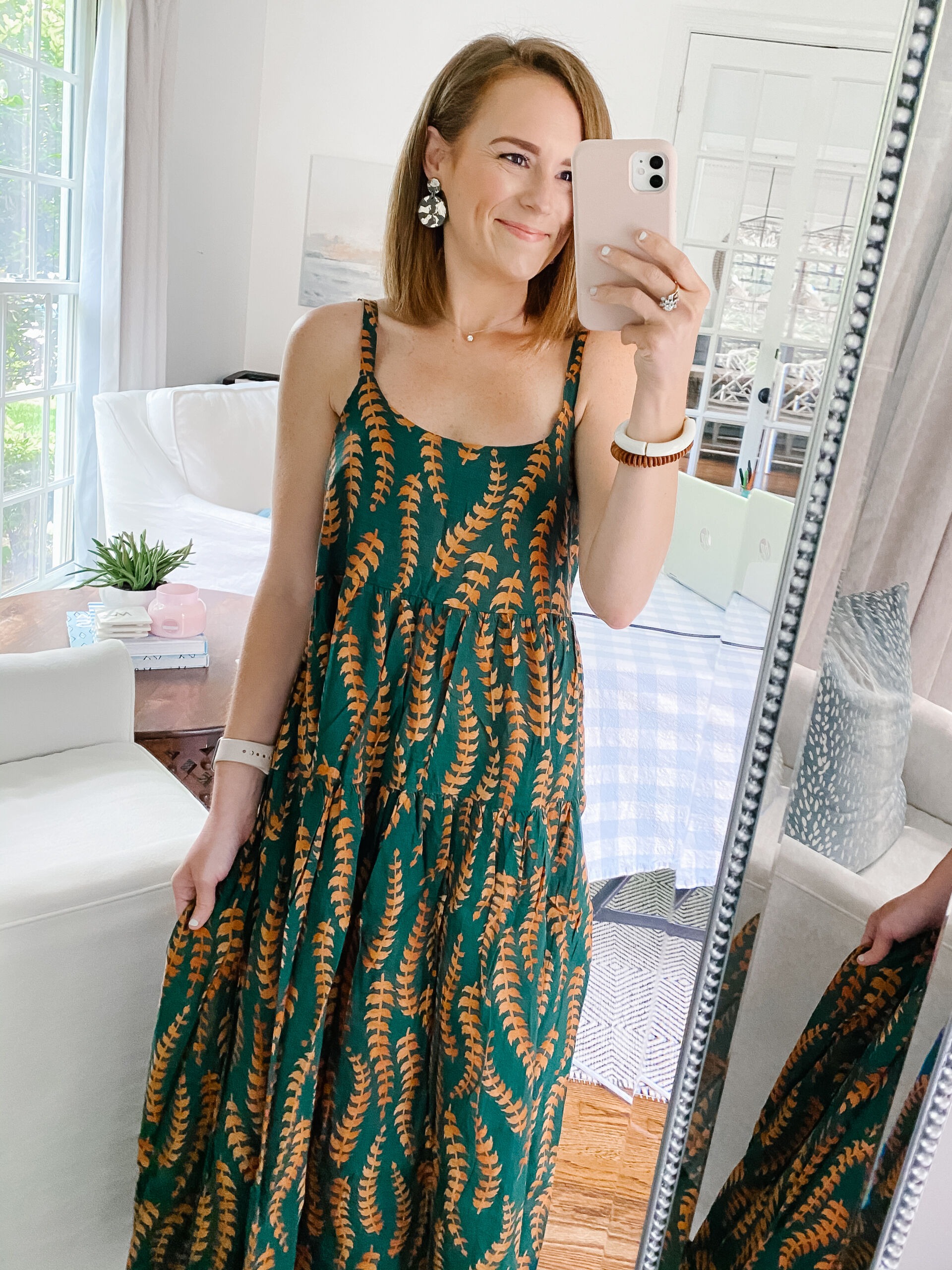 I have had SO many message requests for the link to my favorite shoulder heating pad ever since I posted it on Instagram a few weeks ago. Y'all…I use this thing ALL DAY LONG. We keep our home freezing and I'm usually sore from 9Round, so this heating pad is a lifesaver for me. It heats up quickly, has 4 heat settings and a magnetic closure on the front so it doesn't slip off your shoulders. Highly recommend!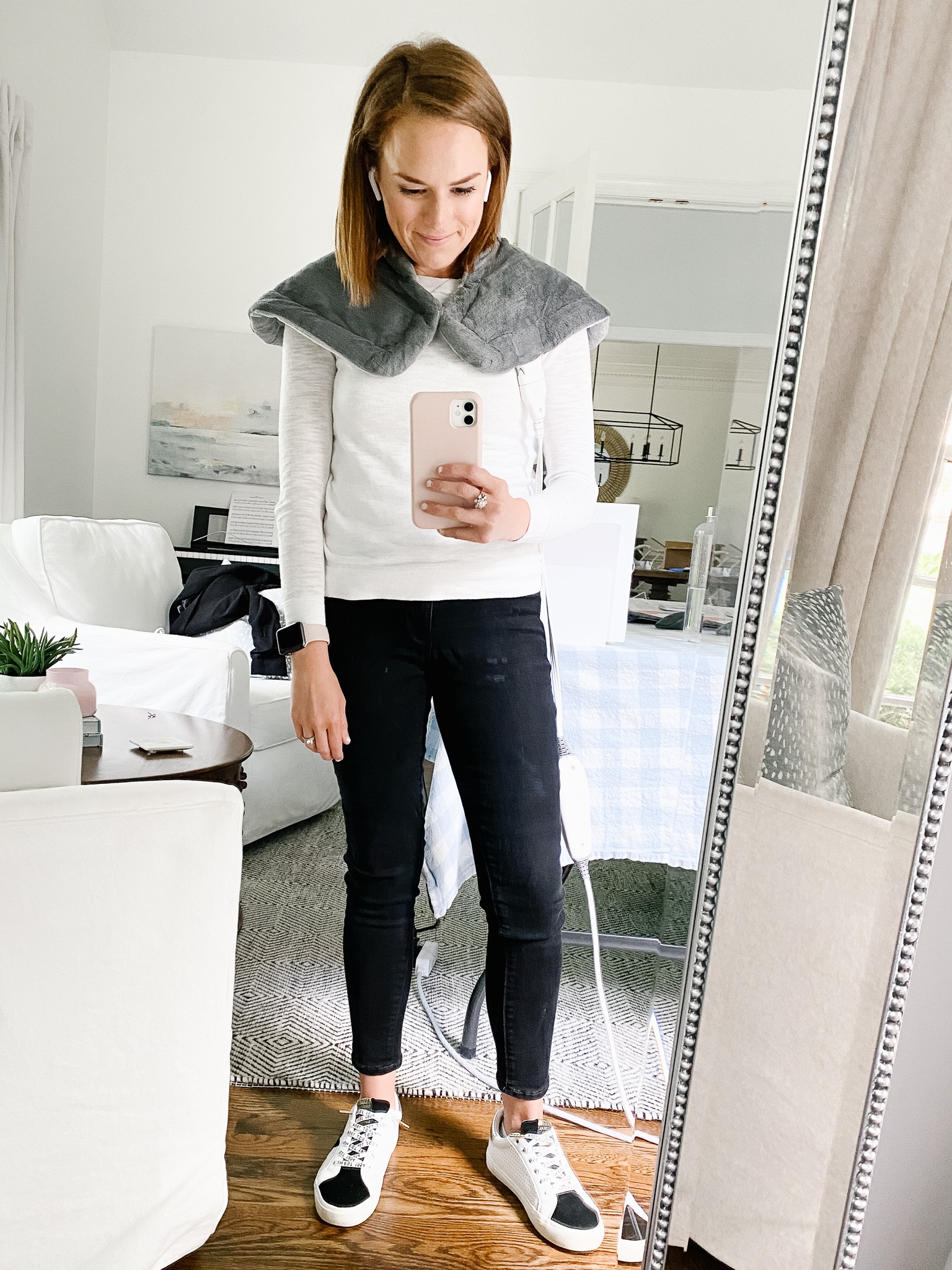 In Case You Missed It
Toddler Tuesday! This week I joined Stephanie as a Toddler Tuesday co-host to share our wildest parenting stories about what our kids have done while we were tied up on the phone, meetings, etc. Come check it out and also share YOUR story for a chance to win an Amazon gift card!