I was so excited to hear all of your feedback on my Amazon one piece swim suit round up! Today I'm sharing my favorite two piece options. I own all of these suits — so they are true favorites. As a reminder, I highly encourage you to check out the review photos of other women of ALL different sizes wearing each of these suits! Also, all of these suits are budget friendly (between $9-29), great quality and many of them come in several colors. I grabbed my regular size (small) and found them all to fit true to size (but again, read the reviews). I hope you find one (or a few) you love too!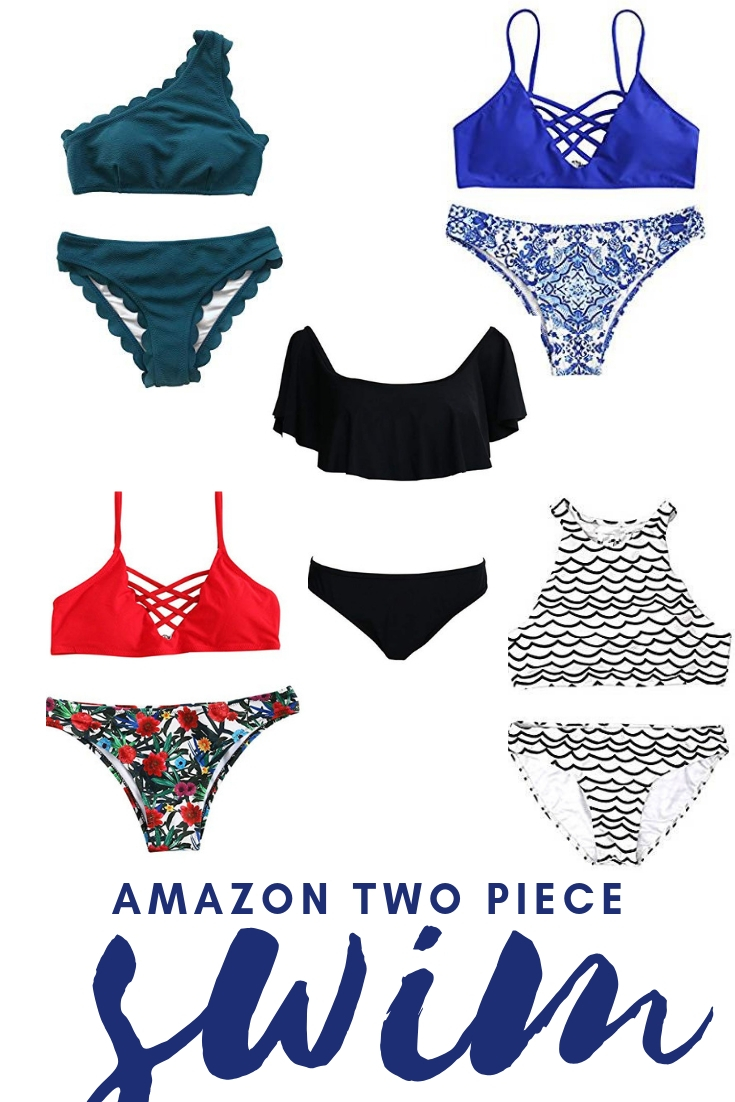 Petals One-Shoulder Bikini: Starting off with the overwhelming winner! This is brand new to my collection and the second I put it on it was a 10000% YES! The material is thick, there's excellent support and the scallop detail is so cute. I highly recommend this one!! Oh, and it comes in 4 colors — I want them all.
Floral Print Criss Cross Bikini Set: I grabbed the blue version of this suit last year and loved it so much I scooped up the red one (see #4) for this summer!
Off Shoulder Ruffle Bikini: Last summer I picked this up in black and orange. The orange was very neon so I returned it and kept the black and love it. I will definitely be wearing this one again this summer.
Floral Print Criss Cross Bikini Set: The red version of #2!
Deep Waves Bikini: This is one of a longtime favorite bikini I've worn the last 3 years and will continue to wear this summer. The coverage is great and I always get so many compliments when I wear this suit!