Spring is quickly approaching so I've started stocking up on my favorite dresses from Amazon for Caroline. Here are a few favorite Easter dresses that we buy year after year…
Note: we buy these bike shorts in bulk each season too for Caroline to wear under her dresses.
We order a handful of these dresses from this shop and this shop every spring and fall — sometimes the same prints over and over too! Both shops offer the same great quality and although the dresses run true to size, I recommend ordering a size up as they shrink a bit in the wash. If you don't see the size you need in one shop, check the other for it. The prices seem to vary from shop to shop too.
Same brands as above, but short sleeve style!

I just adore this casual and comfy ruffle sleeved dress. Caroline has this in mustard and it is so precious. I recommend sizing up 1-2 sizes as it does shrink a bit in the wash over time.
These remind me a lot of the Old Navy dresses we use to buy in bulk for Caroline except there are SO many more adorable prints to pick from! The price on these dresses make them perfect for muddy playgrounds, art classes and messy lunches. And if you love a monogram, these dresses are perfect for adding one!
— EASTER OUTFITS —

Last but not least, Easter outfits! I absolutely love the Hope & Henry line on Amazon. The quality is excellent and the styles are precious. The clothing runs true to size but certain sizes sell out fast. We've purchased a few of these dresses for Caroline and got THIS dress for her for Easter last year. It looks pink in the collage but it's actually a really light lavender color and is gorgeous!!).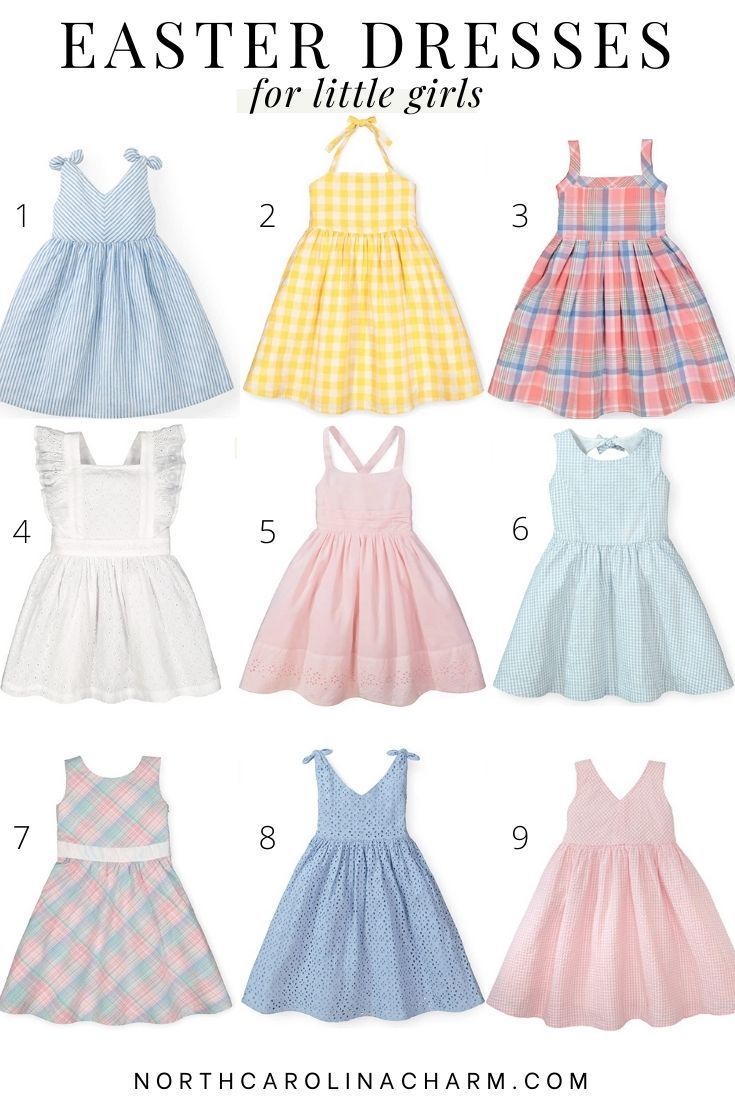 1 / 2 / 3 / 4 / 5 / 6 / 7 / 8 / 9