We are finally tackling our last big renovation project in our home — the kids bathroom! Over the past 5 years we've done a LOT of work on our house (one project at a time) and saved this project for last knowing it will inevitably end up with toothpaste all over the walls. During our end of year planning meeting, we decided to renovate this bathroom sometime in 2022, but jumped on it sooner than anticipated once the bathtub started leaking through our kitchen ceiling.
Alright, let's take a look at the before photos before we get this project rolling in the next few weeks!
BEFORE PHOTOS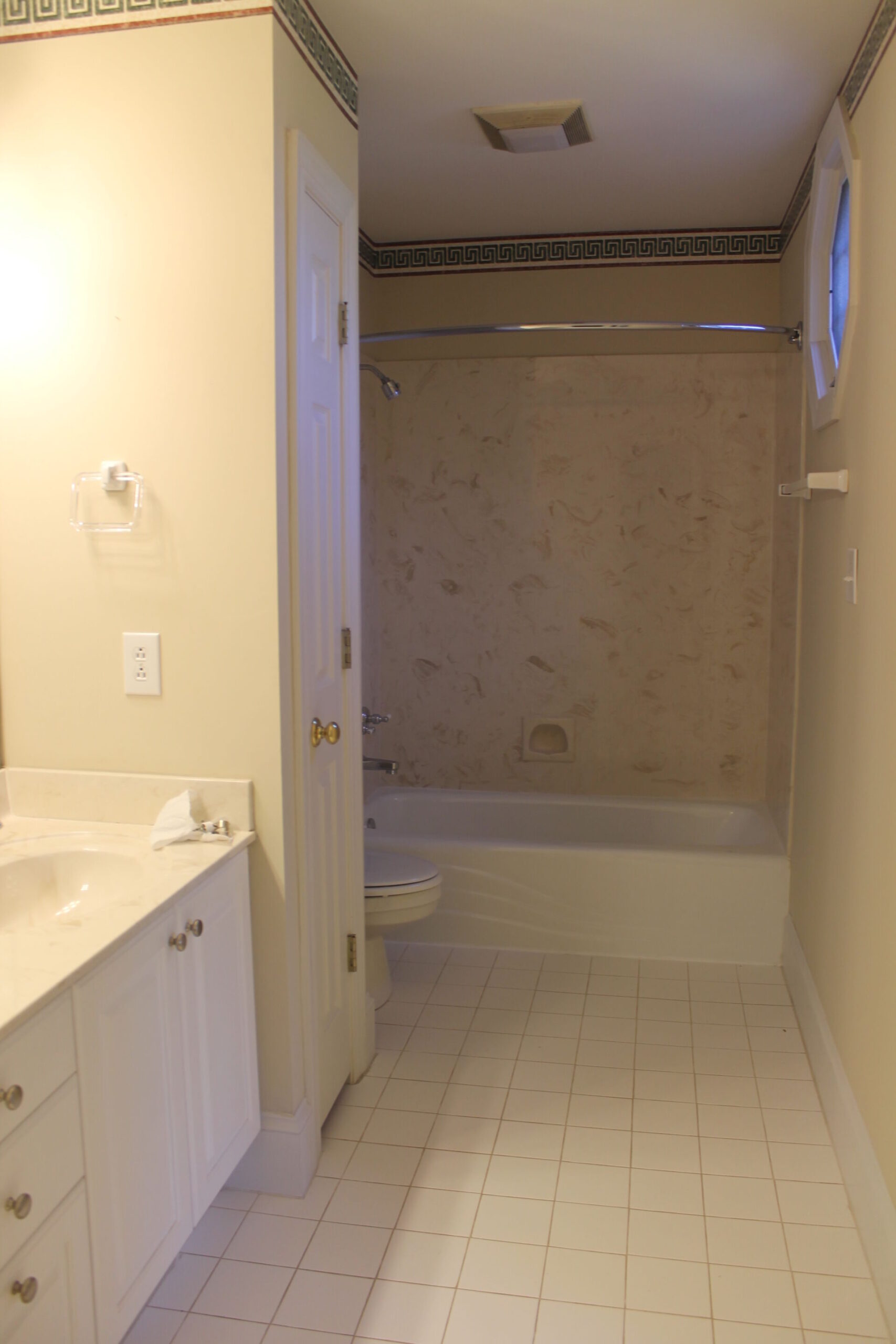 CONSTRUCTION PLANS
We are again using Atreum Construction since we've had such great experiences working with them over the years. And one of the things I'm really excited about is they now make their cabinets in house so we don't have to wait forever for cabinetry to start the project.
So once we demo the bathroom, the plans include:
Replace porcelain tub with an alcove soaking bathtub with frameless glass enclosure
Replace fiberglass shower walls with subway tile to ceiling
Install new vanity lights and add recessed lights
New vanity with double sinks and quartz countertop
Replace linen closet with a linen cabinet and relocate to other side of vanity
Replace floor tile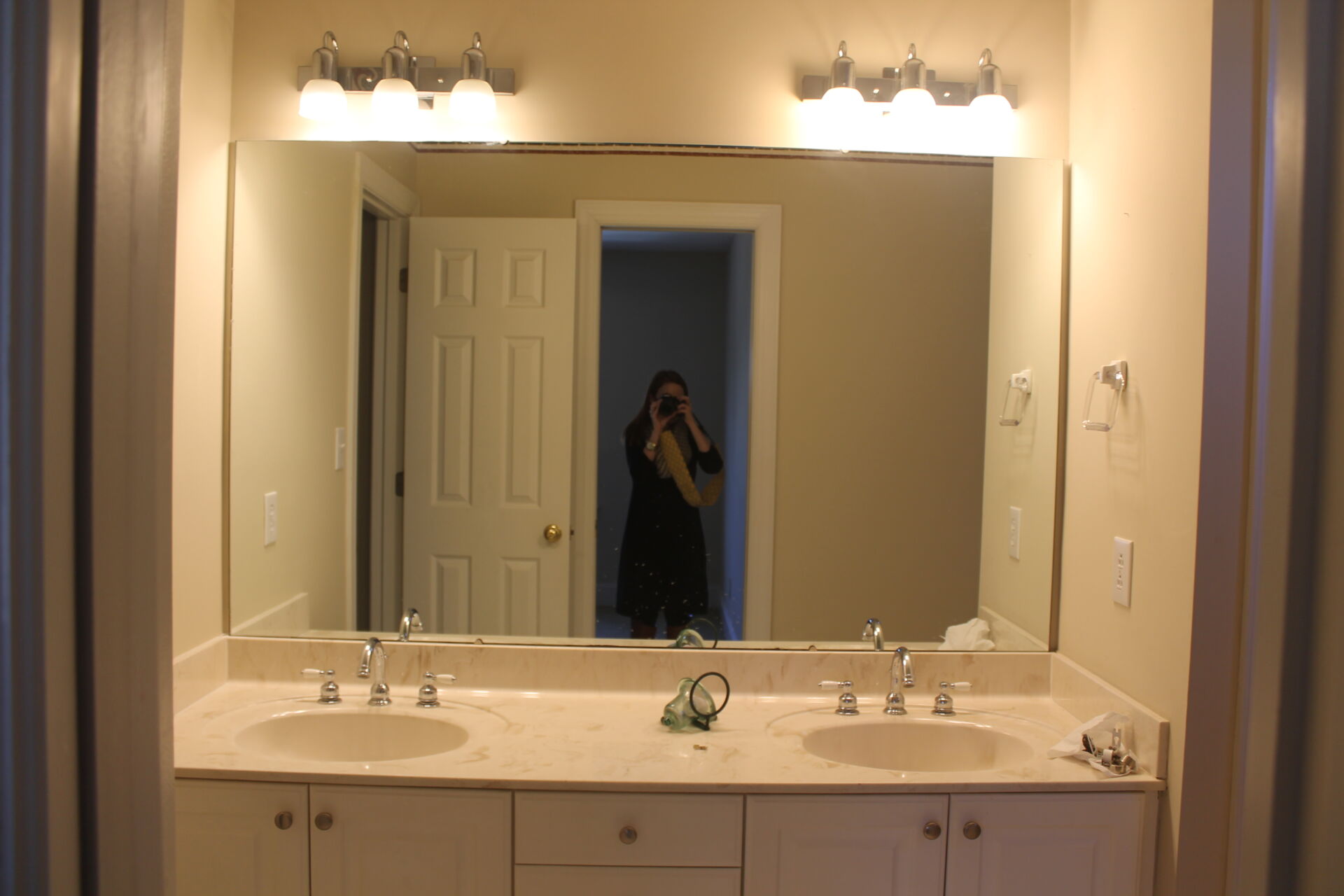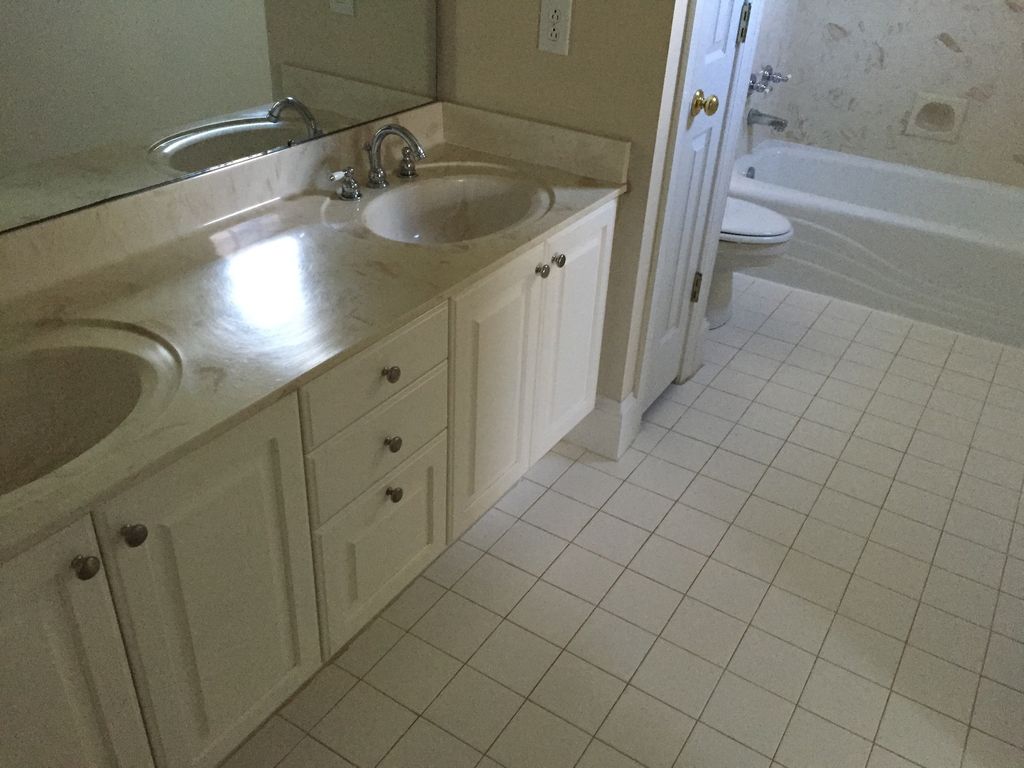 Atreum also created a rendering for us which really helped us visualize moving the linen closet to the other side of the vanity.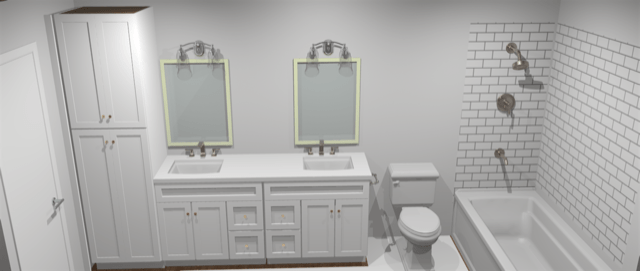 DESIGN PLANS
Once the project was a go, I called in Crystal Nagel to help me design the space. Since this isn't our forever house, we opted for a more classic, neutral look and I am so excited about the design board she put together! We're still tinkering with a few things but this is close to final!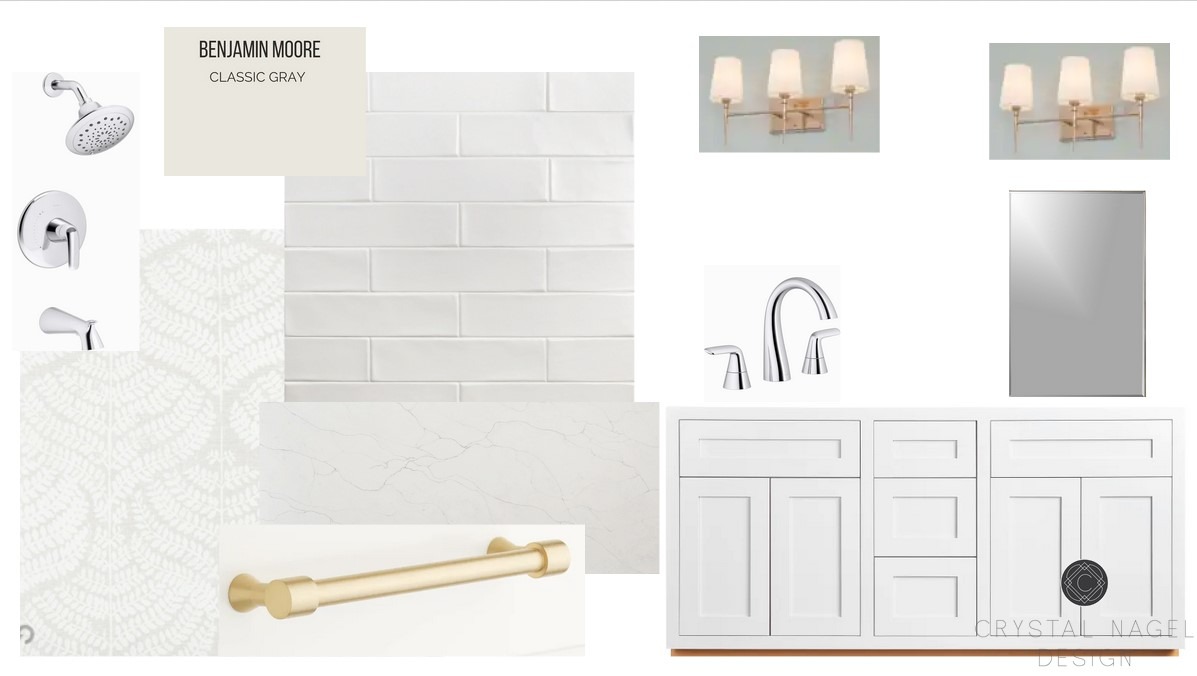 Kids Bathroom Renovation Sources
Contractor: Atreum Construction / Designer: Crystal Nagel Design / Bathtub & Shower Faucet / Sink Faucet / Floor Tile / Shower Wall Tile / Grout Color: Laticrete Light Pewter / Vanity Lights / Mirrors / Hardware