Happy Friday!
I am counting down until Family Movie Night (we're watching Doctor Strange) and we've got some fun daddy-daughter and mother-son plans this weekend that I'm really looking forward to!
1. Branch Basics Dishwasher Tablets
Back in January I asked y'all for tips on reducing toxic chemicals in our home and received some really helpful info. My favorite tip was "replace one product at a time as you run out!" which is exactly what I've been doing. The product I've been most excited to replace has been our dishwasher detergent and that also happened to be the first product we've run out of. There was an overwhelming amount of recommendations for Branch Basics products, so I grabbed their dishwasher tablets and had to report back! We've been using these tablets for a few weeks now and really like them. I will say, the first cycle we ran completely fogged up all our dishes. I have no idea why, but it didn't happen after that first run.
Each pouch comes with 40 fragrance-free tablets and I really love that they aren't wrapped in plastic like the ones we previously used (instead they are held together by a plant-based binder) AND they disintegrate completely during the wash cycle (so I no longer find half a tablet at the bottom of my dishwasher). And our dishes come out clean without any weird film!
So I'm a fan! Thank you to everyone who recommended them! If you want to try the dishwasher tablets or any other Branch Basics products, I have a referral code that saves you $10 on your order!
The next product I'm excited to run out of? Laundry detergent!

2. Book Review: Oona Out of Order by Margarita Montimore
Rating 4.5/5: I absolutely loved this reader recommended book. The story line is incredibly unique, creative, captivating, thought-provoking and fun to listen to. If you liked Midnight Library, you'll like this one!!
Book Summary: A remarkably inventive novel that explores what it means to live a life fully in the moment, even if those moments are out of order.
It's New Year's Eve 1982, and Oona Lockhart has her whole life before her. At the stroke of midnight she will turn nineteen, and the year ahead promises to be one of consequence. Should she go to London to study economics, or remain at home in Brooklyn to pursue her passion for music and be with her boyfriend? As the countdown to the New Year begins, Oona faints and awakens thirty-two years in the future in her fifty-one-year-old body. Greeted by a friendly stranger in a beautiful house she's told is her own, Oona learns that with each passing year she will leap to another age at random. And so begins Oona Out of Order…
Hopping through decades, pop culture fads, and much-needed stock tips, Oona is still a young woman on the inside but ever changing on the outside. Who will she be next year? Philanthropist? Club Kid? World traveler? Wife to a man she's never met? Surprising, magical, and heart-wrenching, Margarita Montimore has crafted an unforgettable story about the burdens of time, the endurance of love, and the power of family.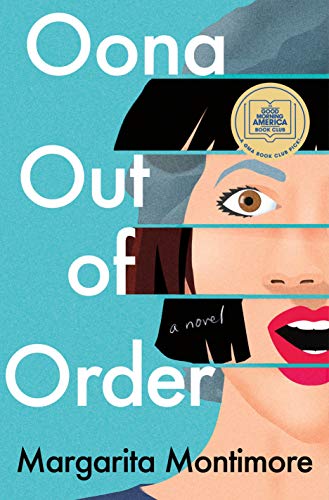 3. EVOL Breakfast Burrito
A few weeks ago I polled y'all for quick and easy lunch ideas to make at home and y'all came through big time. I am still rounding up all the recommendations for a post, but wanted to share this delicious breakfast burrito I tried earlier this week and really liked! I found this at my local Harris Teeter, but Amazon Fresh offers them — delivered to your door! I did cook mine in the oven, not the microwave so I can't speak to how they hold up microwaved. Anyway, if you're looking for a quick, easy, inexpensive breakfast or lunch, you might like these! They come in 4 flavors too (ham & roasted potato, lean chicken apple sausage, lean & fit egg white & spinach, spicy bacon & roasted potato).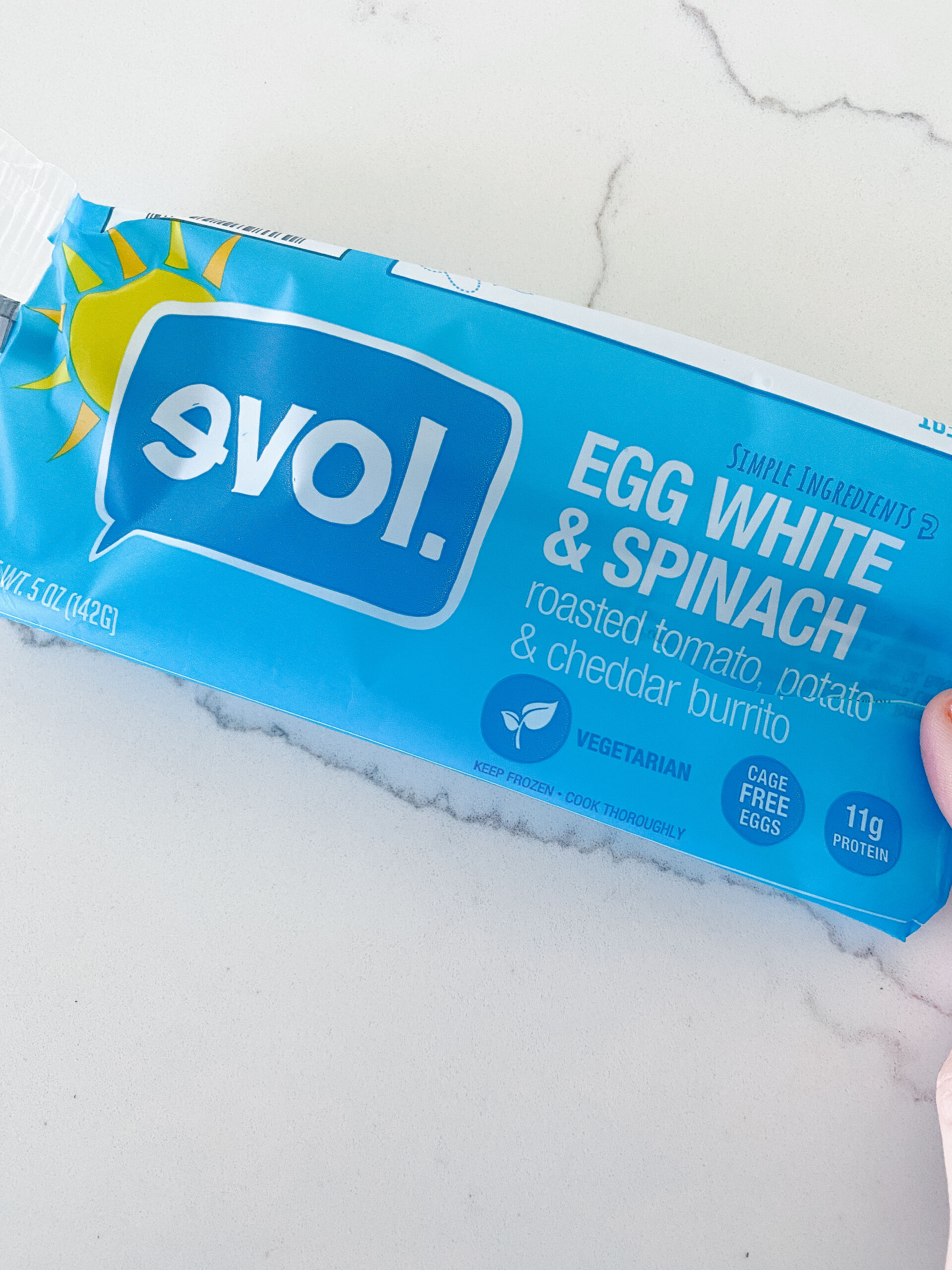 Matt surprised me with this fun top for Valentine's Day and I've been dying to wear it! This week the weather has been beautiful and as soon as we hit temperatures in the mid-70's, I ripped the tags off. The last time I checked, it was sold out but I found some really fun similar tops from Amazon: short sleeve square neckline /
Short Sleeve Versions: short sleeve floral (comes in 4 colors) / short sleeve polka dot (comes in 3 colors) /
Long Sleeve Versions: long sleeve mock neck / long sleeve ribbed (comes in 12 colors) / long sleeve party top (my FAVORITE and comes in 20 colors) / long sleeve polka dot (comes in 12 colors)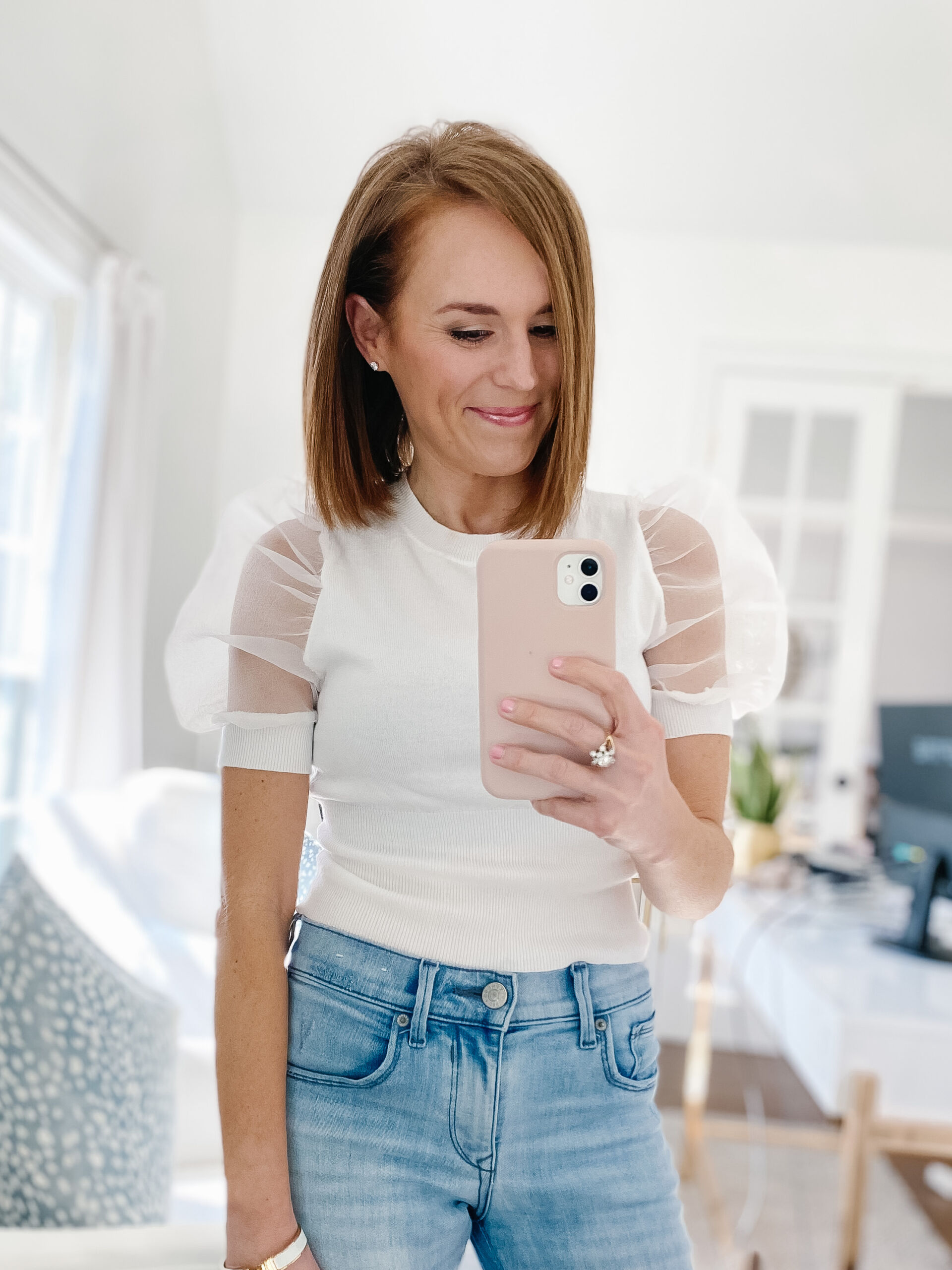 Thomas recently asked me to buy him "larger lunchboxes that fit more food" so I purchased a few new bento box varieties and wanted to share our favorite! This $10 Walmart bento box checks all the boxes! It comes with multiple removable and stackable compartments, locks into place and is dishwasher safe! I received a few messages about what sort of ice pack we use, and we really like these slim ice packs!

In Case You Missed It