Who shopped the Nordstrom sale this year? Normally I buy a few things like beauty products, undies and leggings, but this year I didn't buy anything! To be honest, I was a little underwhelmed with the sale this year and I felt like everything was sold out almost immediately.
So today I thought it would be fun to share some budget-friendly items I found on Amazon that look very similar to some of the Nordstrom sale items. I received SO much positive feedback and requests for more Amazon finds after my last round-up that I thought y'all would love a save vs splurge post! It took a ton of work to find all these pieces but I think this round-up is pretty dang good and hope you find something you love…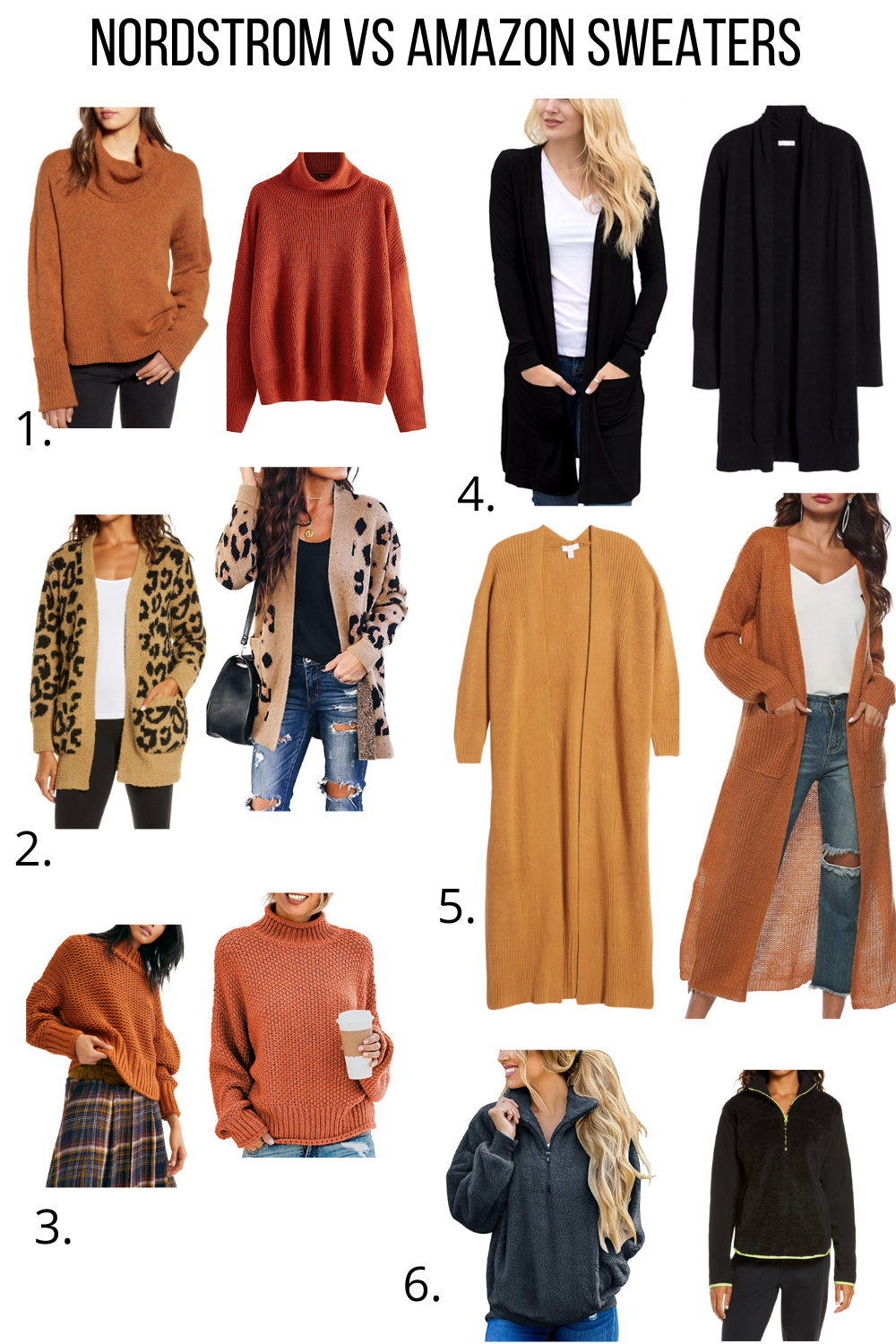 A note about the sweaters! From my experience last year, the further into the fall/winter season we get, the harder it is to find these pieces in stock — and they take forever to ship. So even though lots of us are still sweating and not thinking about fall sweaters, I highly recommend snagging the ones you like NOW so you can wear them all season long!

Find all of my previous Amazon posts HERE!