Last year my favorite holiday cocktails were Sparkling Caramel Apple Cider and Christmas Mules — both are super festive and easy to shake up. However, this year I've got a new cocktail that I am loooooving — White Christmas Margaritas. If you're a tequila fan, this recipe is for you!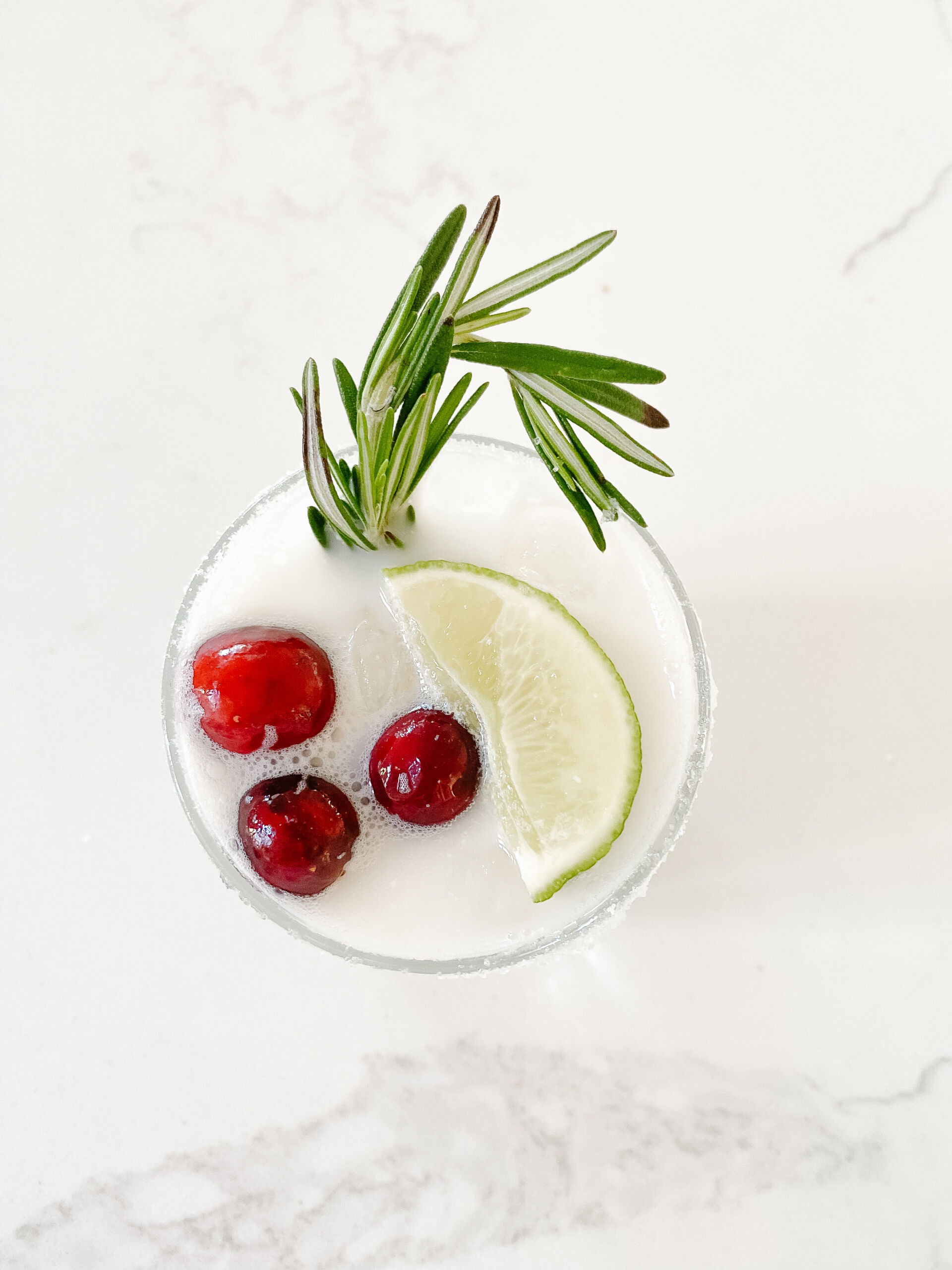 I will say, I've made this several times now and tweaked the ingredients a bit since originally posting on Instagram. I also prefer this cocktail on the rocks instead of blending it — although both ways are delicious.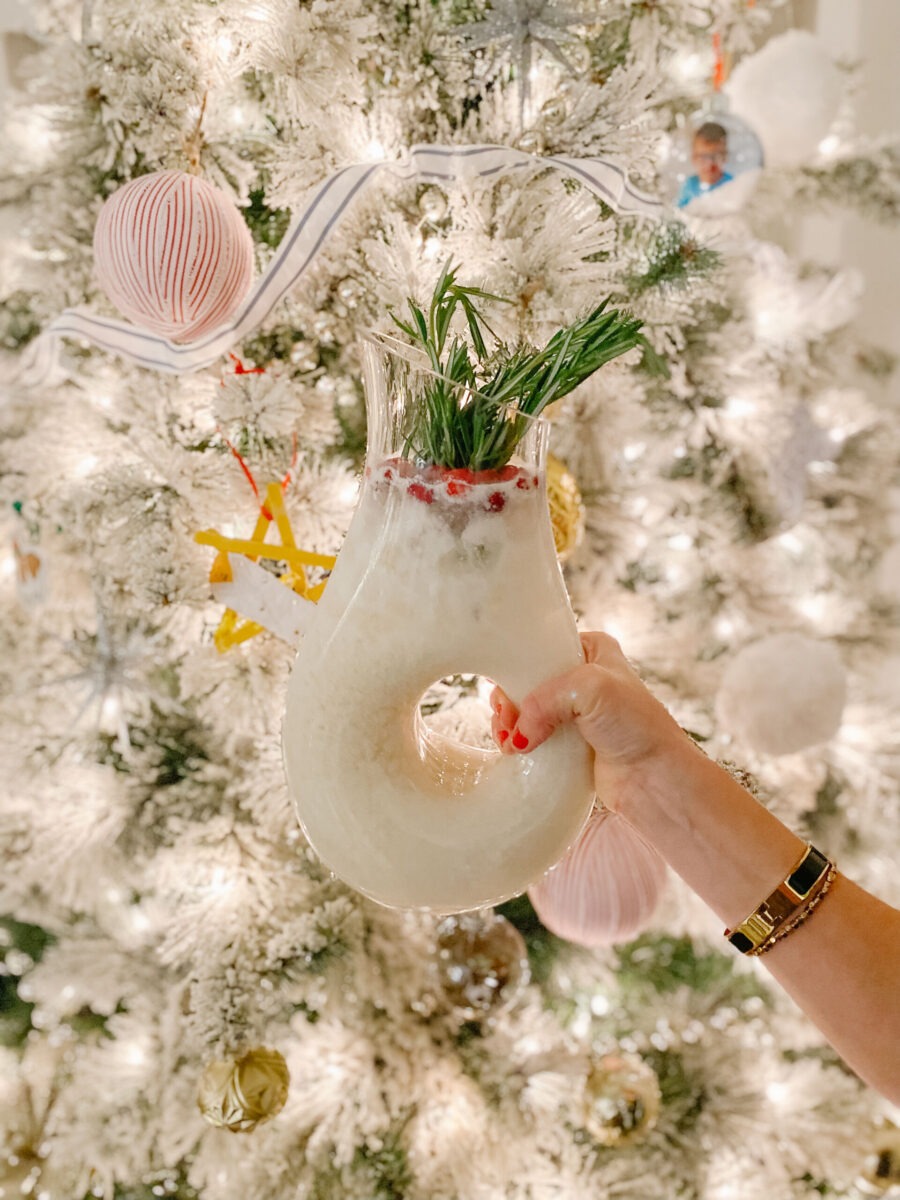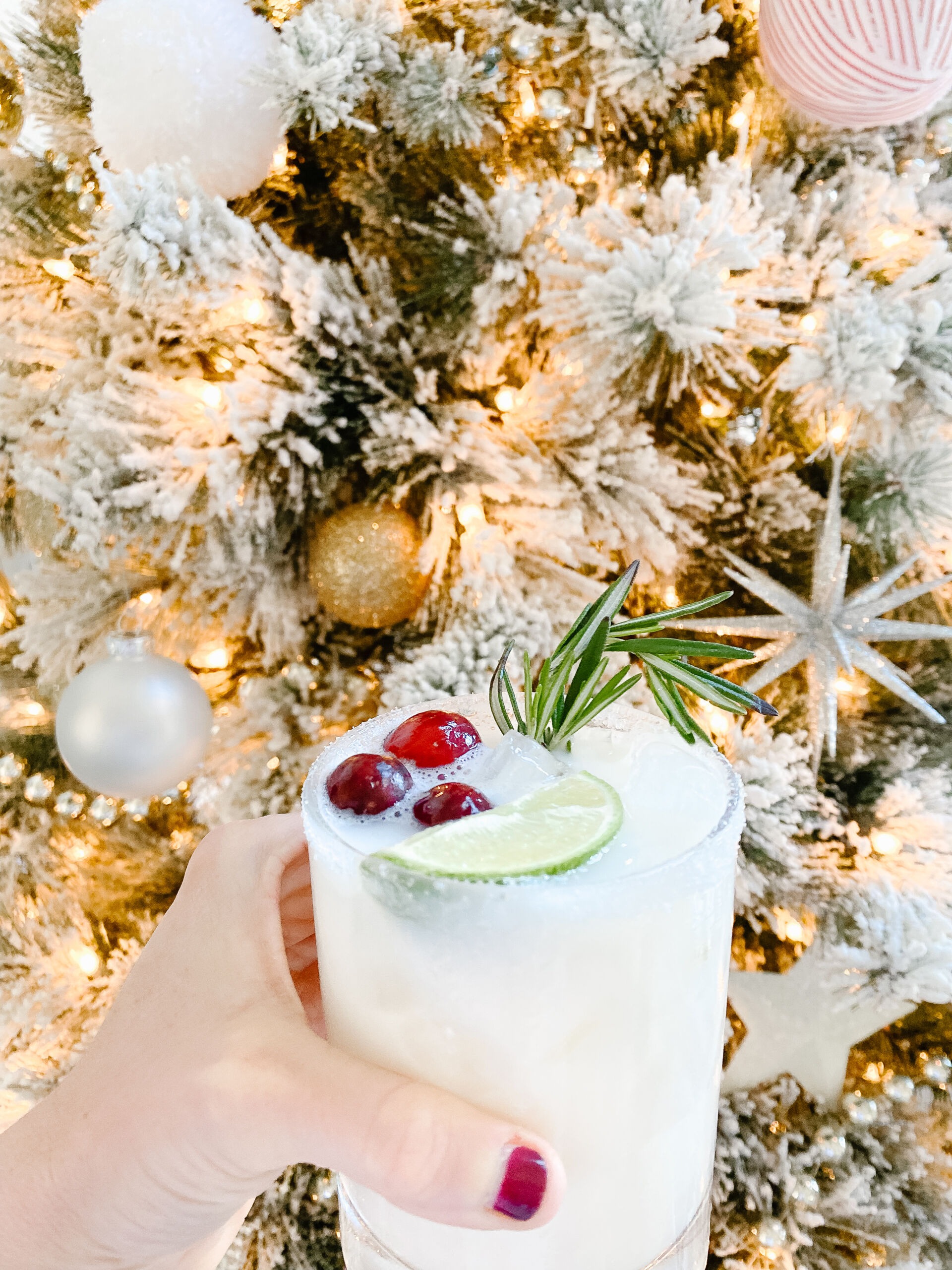 White Christmas Margaritas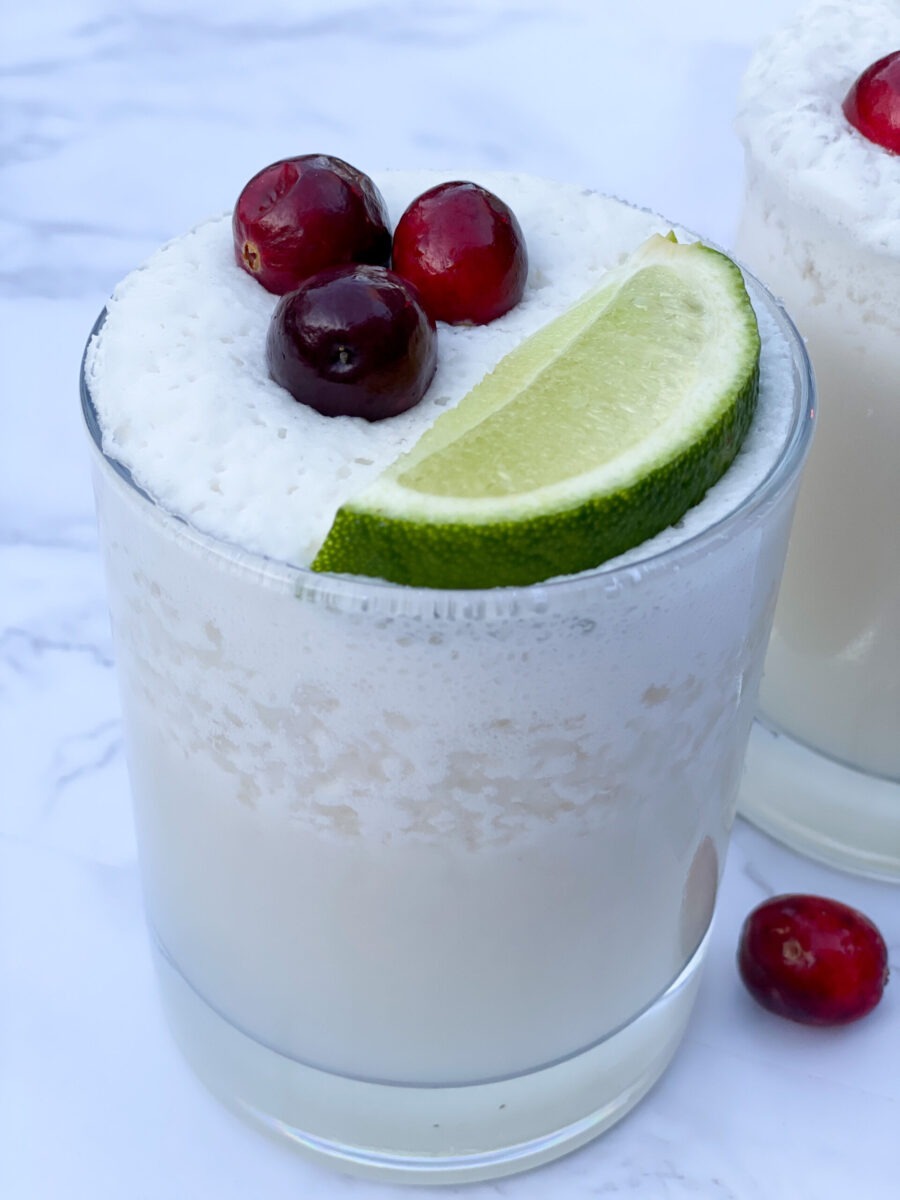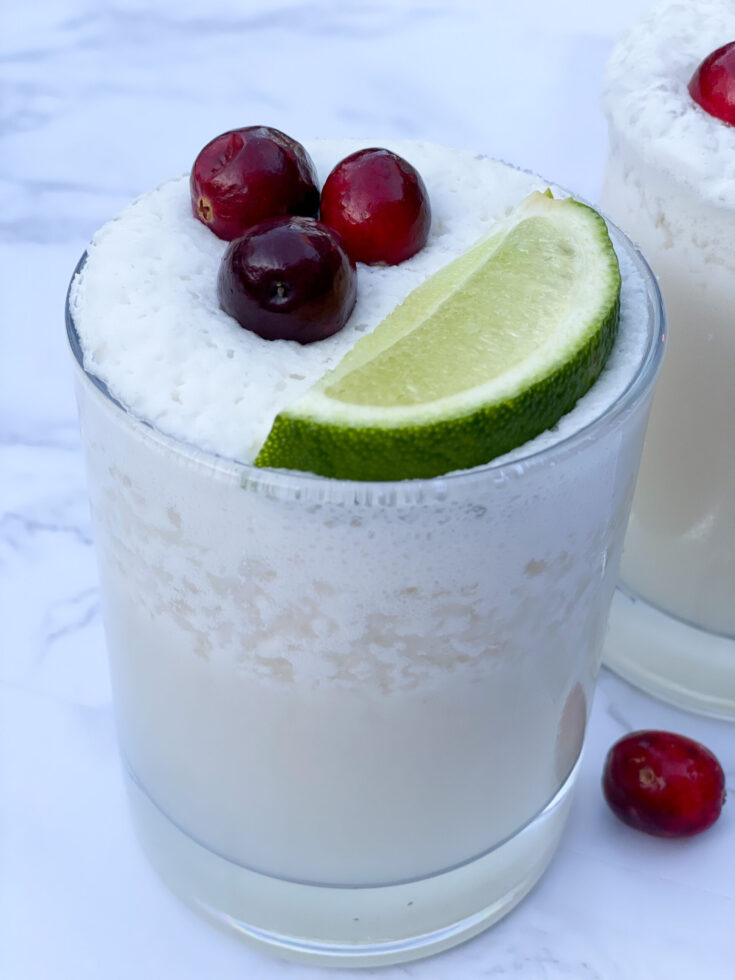 Ingredients
1 (14 oz) can unsweetened coconut milk
12 oz tequila
8 oz cointreau
1/4 c lime juice
4 c ice (if blending)
lime wedge, for rimming glass
sanding sugar, for rimming glass
lime slices, for garnish
cranberries, for garnish
rosemary sprigs, for garnish
Instructions
Combine coconut milk, tequila, cointreau, lime juice and shake well (or add ice and blend until smooth).
Rim glasses with lime wedge and dip in sanding sugar. Pour into glass and garnish with lime, rosemary and cranberries.
Enjoy friends!