I hosted Community Group at my house a few weeks ago and wanted to share the super easy dinner I served! It's a recipe you've seen before — Greek Chicken Bowls! Since I was feeding a group of 8 girls, I set up a build-your-own bowl station in my kitchen and it could not have been easier to throw together. Before I left for work that morning I threw 2 lbs of chicken and one bottle of Greek dressing in the crockpot and let it slow cook all day. When I got home I shredded the chicken and prepared the toppings — diced tomatoes, crumbled feta cheese, diced cucumbers (quickly marinated in olive oil, red wine vinegar and squeeze of lemon juice), diced red onion, hummus and tzatziki sauce! And on the side I offered warm laffa bread. It was a hit! So if you're looking to feed a crowd I highly recommend this dinner.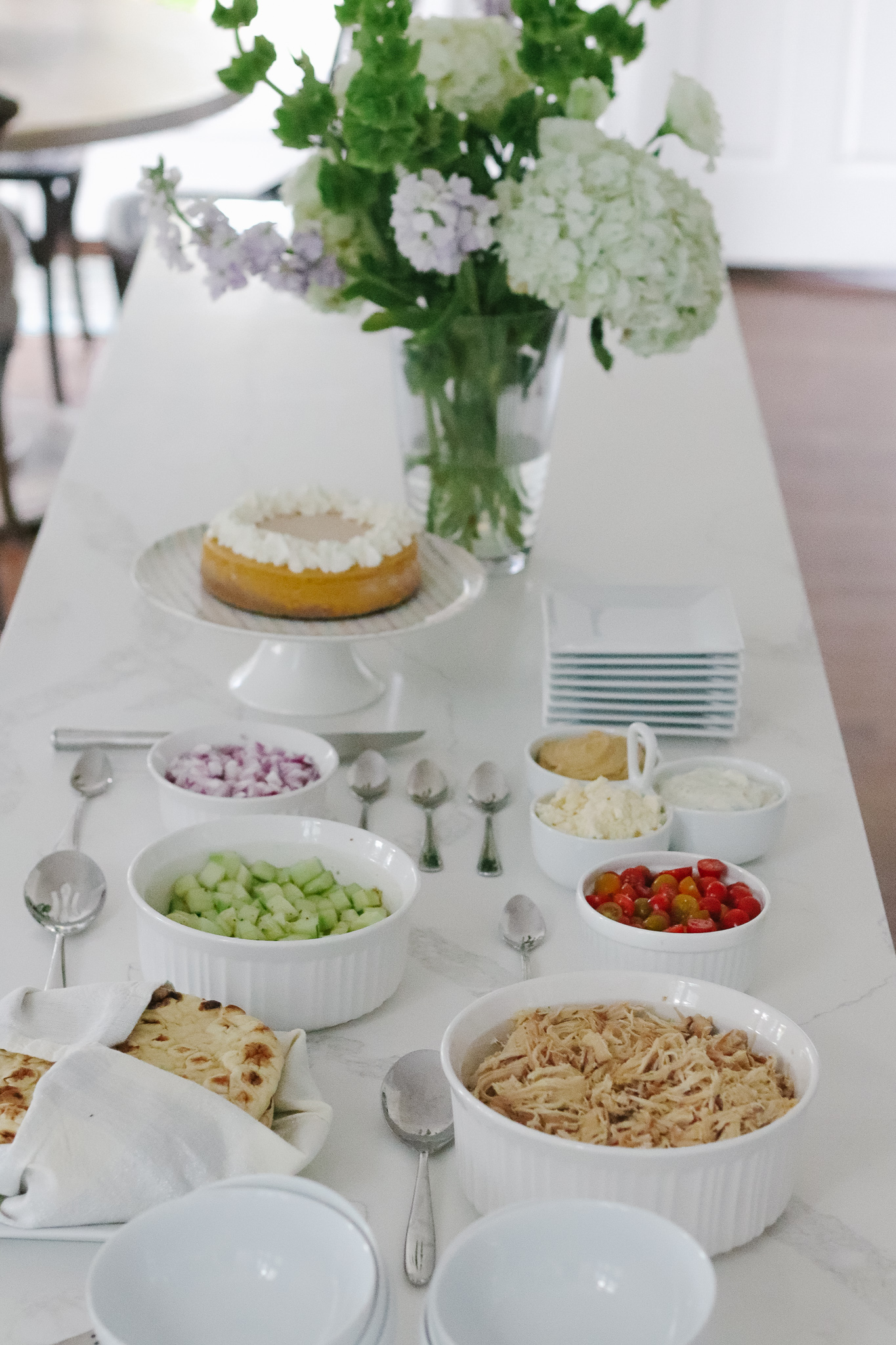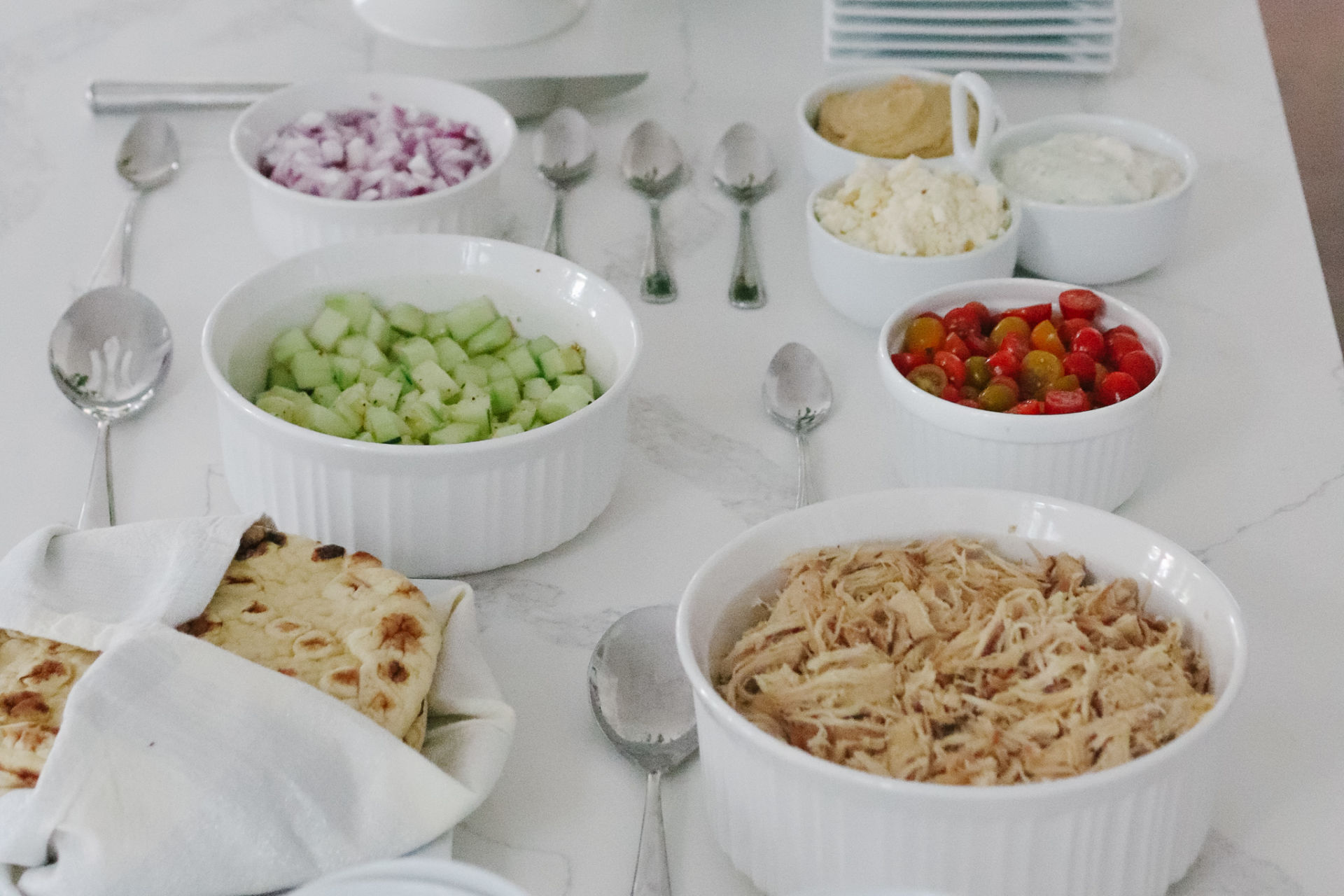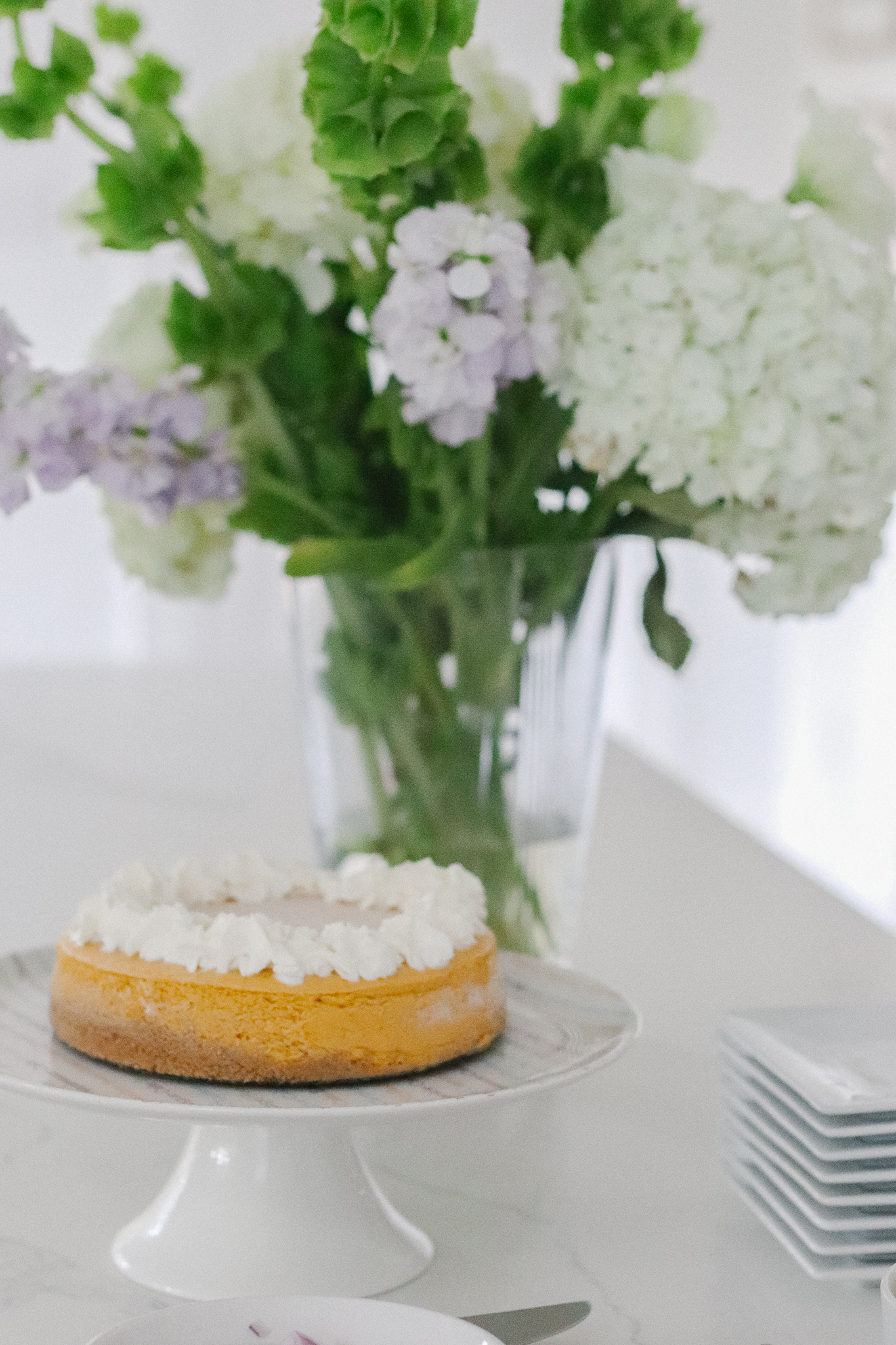 I also didn't have any extra time to make my table fancy so I quickly sprinkled some fresh eucalyptus down the center of the table and added some mini pink painted pumpkins.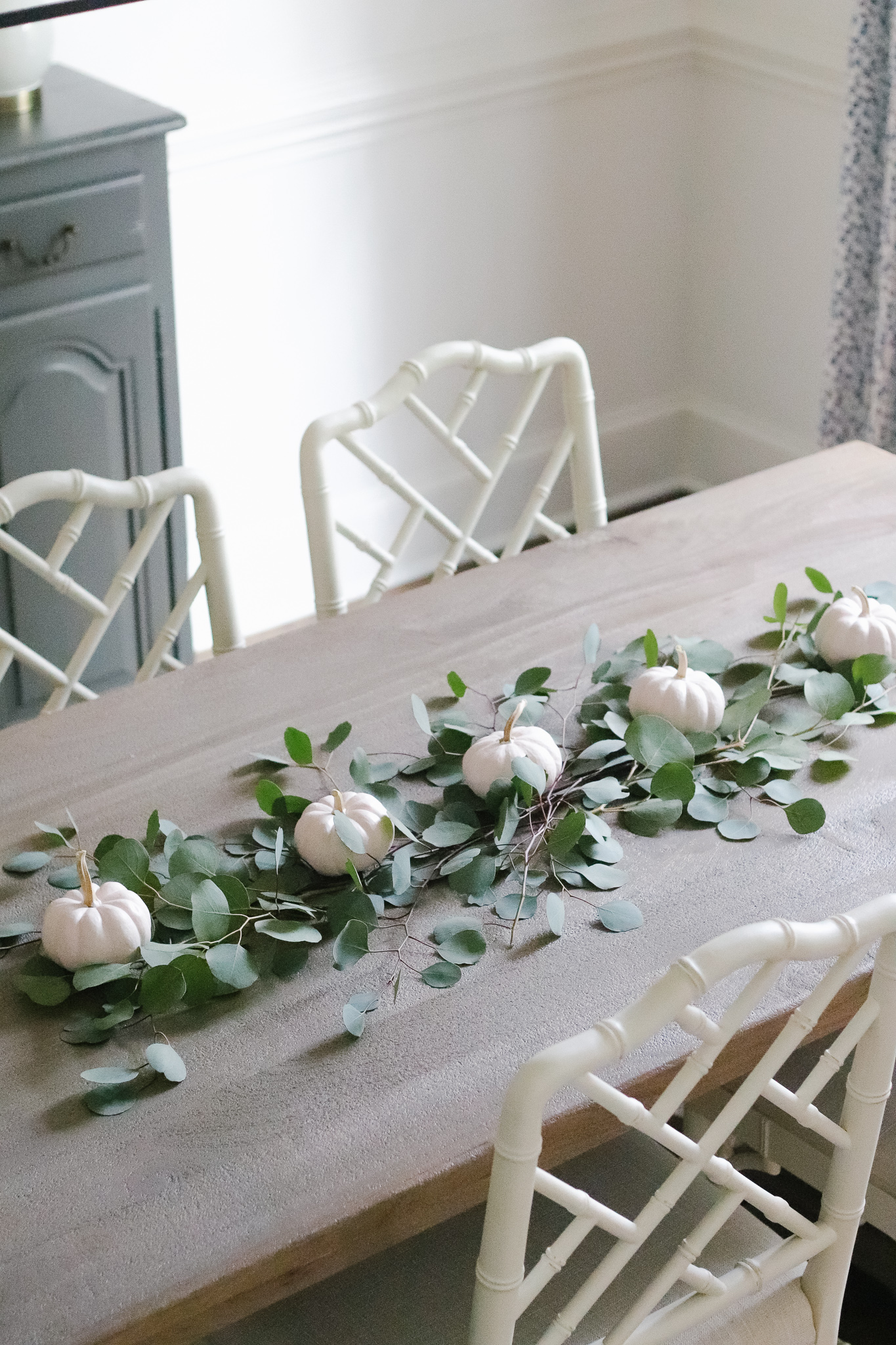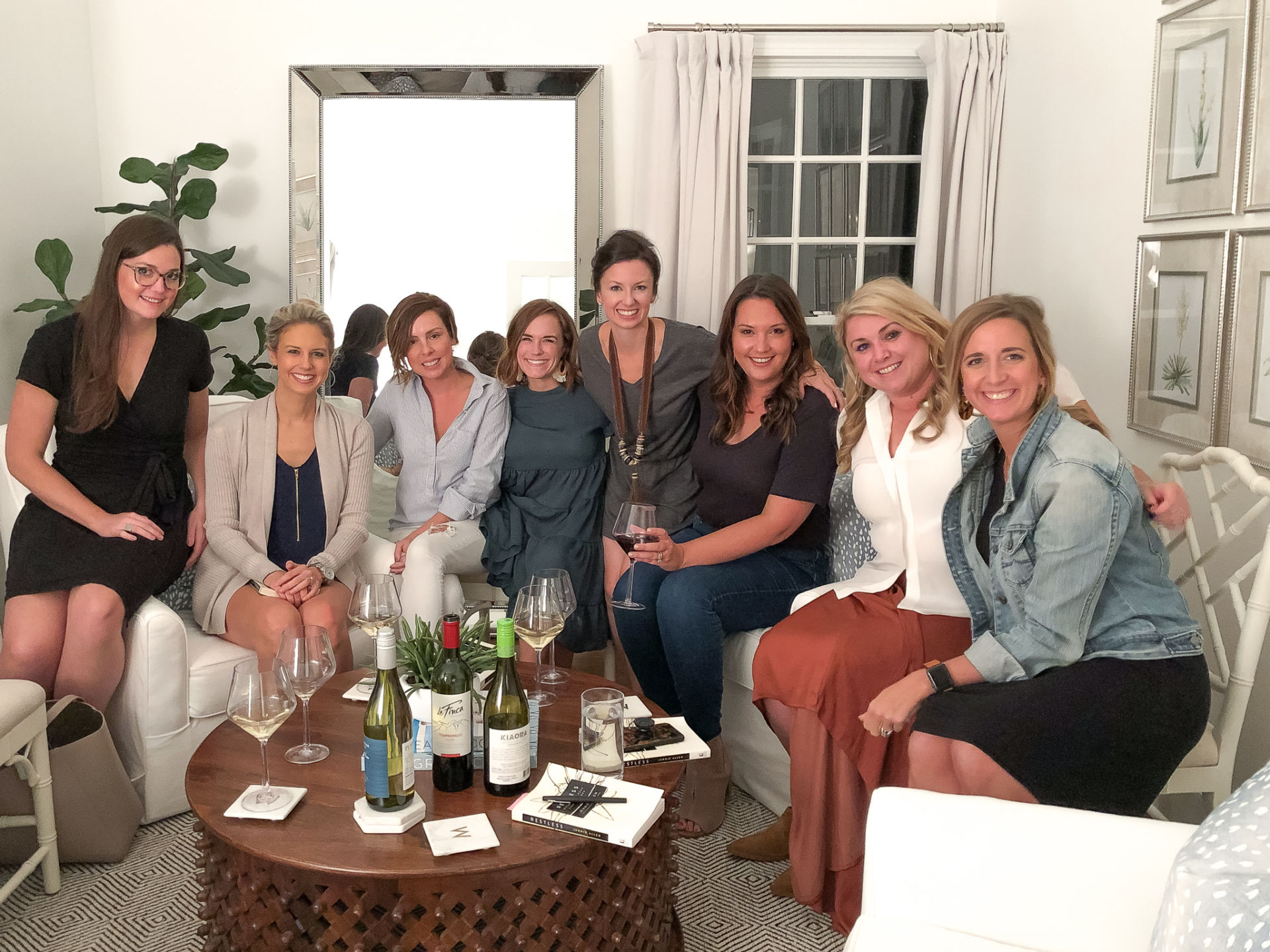 It was a great night!