If you're thinking about hosting a Christmas gift exchange this year, I am here to tell you that you should definitely DO IT!
These are some of my favorite holiday parties every year. I love hosting them and I love participating in them!
My Supper Club has been hosting an annual gift swap since 2015 and my Community Group is on year 3 of our annual Favorite Things Party! Both of these gift exchanges are super fun — and a little different in terms of how they are run.
So today I wanted to share some tips for hosting this type of party (including a few options for how to facilitate the exchange), and of course, share some gift ideas!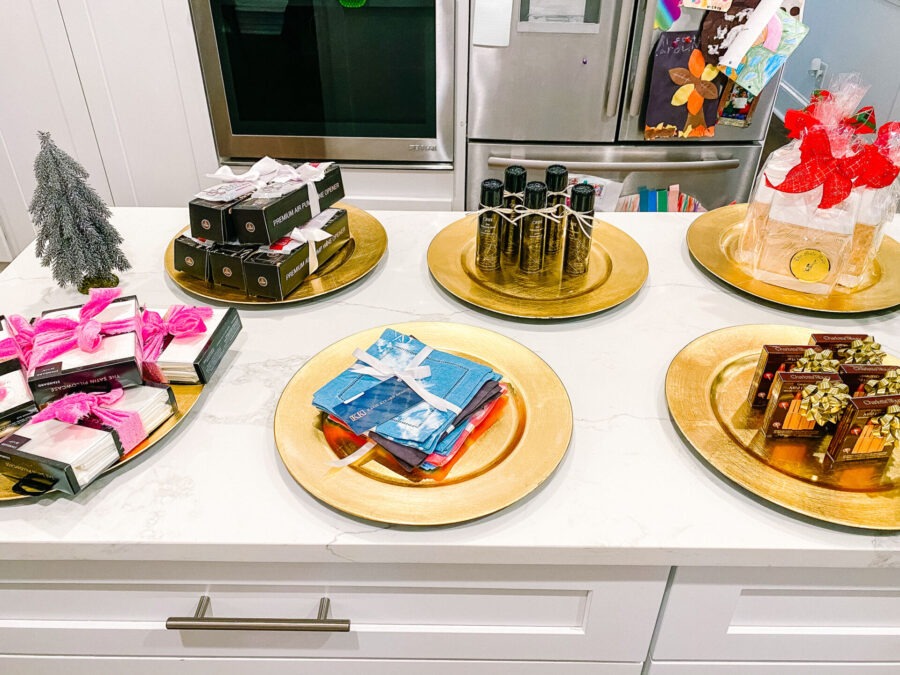 How to Host a Christmas Gift Exchange
If you're looking to host a Favorite Things Party or Girlfriends Gift Exchange and aren't sure how to do it, I've done it a few different ways:
Option 1: Favorite Things Gift Exchange
Everyone brings X copies of their favorite item (at a price point agreed upon by your group) — unwrapped. Each girl sets up her station of gifts along the table, and then we take turns sharing about the favorite item we each brought before gifting one to each girl. The presentation part is always my favorite because usually the presenter is pretty excited or passionate about their favorite item — and sometimes you even get to watch a fun demonstration. And then you get to leave the party with LOTS of fun new items!
NOTE: If you have a LOT of girls attending your party and still want to keep a higher price point without spending a ton of cash, we've done a variation of this exchange where each girl still brings X copies of their favorite item. Instead of each person receiving every gift, put each girl's name in a bowl X times. When your name is pulled, you get to shop the table. For this version, you should leave with the number of gifts you brought. Example: Each girl brings 3 copies of her favorite $25 gift. So each girl's name goes into the bowl 3 times. When your name is pulled, you pick a gift from the table. Once your name has been pulled 3 times, you're done shopping. It's also up to the host if you want to allow girls to steal gifts that have already been claimed. And if so, you can determine how many times the gift can be stolen before it's "safe."
Option 2: Gift Swap Game
Each girl brings ONE gift (at a price point agreed upon by your group) — wrapped. Each girl's name goes into the bucket one time and when her name is called she can pick a gift from the pile or steal a gift that has already been unwrapped/claimed. It's up to the host if you are going to cap the amount of times a gift can be stolen before it's "safe!" But let me just say, with the right group of girls, stealing can be SO much fun…and you'll never forget some of these stories many years later.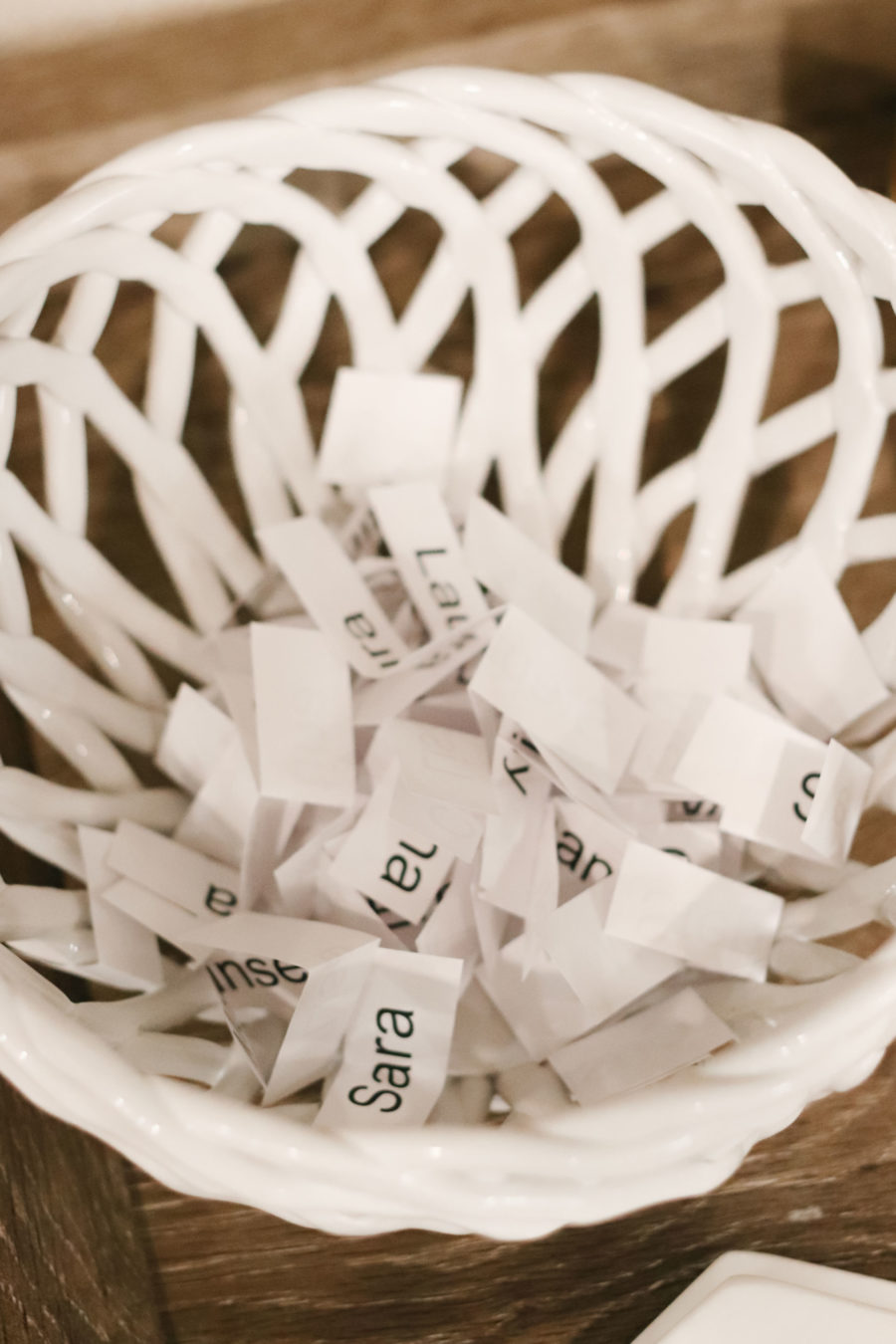 7 Tips for Hosting a Christmas Gift Exchange
Alright, let's get down to the party tips…
1. Send Your Invitations Out Early
Preferably before Thanksgiving, that way girls can shop for their gifts during Black Friday and Cyber Monday sales. This is a win-win because some years I've received gifts (especially holiday beauty kits) that are valued WAY higher than the gift limit — and if you're allowing stealing — those are ALWAYS the first gifts to be stolen!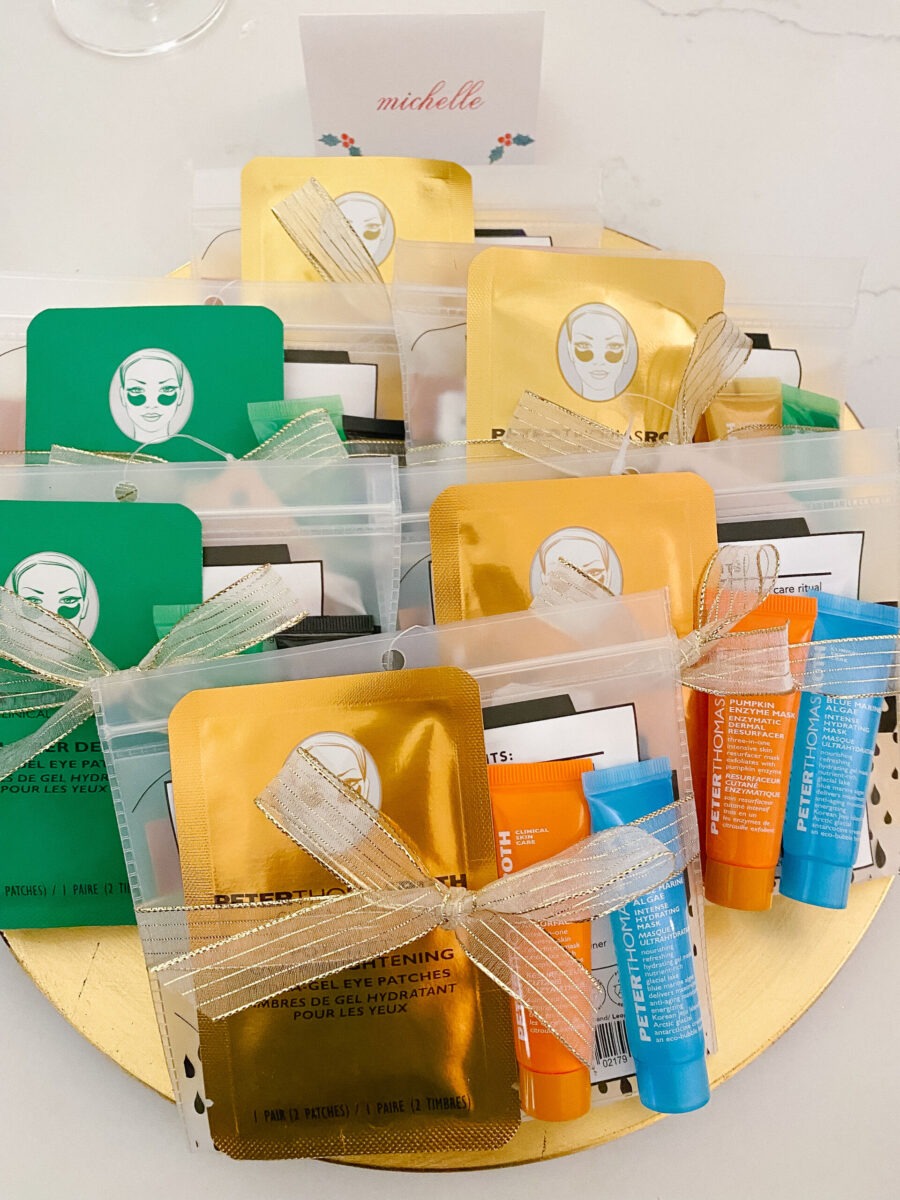 2. Set a Party Attire
Oh this is so fun. Each year we've done something different and I have loved every attire! We usually rotate between heels and slippers, festive but comfortable outfits, Christmas pajamas, and fancy party outfits. But THIS year may be my favorite attire yet…our Community Group is doing GLAM PAJAMAS!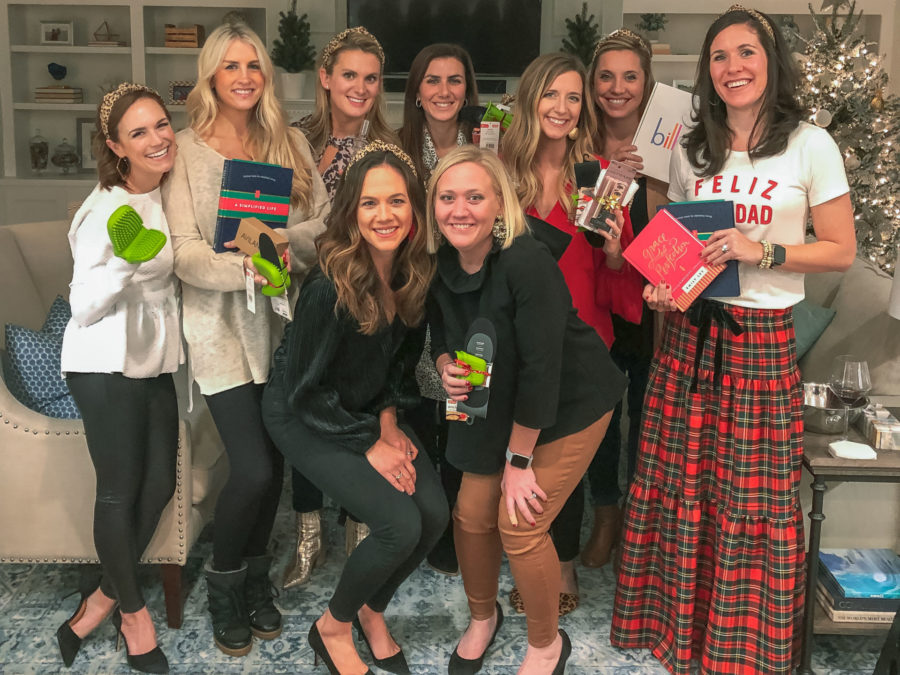 2019 Supper Club Favorite Things Christmas Gift Exchange
3. Serve a Signature Cocktail
I love having a festive cocktail whipped up for the girls as they arrive. Last year I made my White Christmas Margaritas that went viral and they were a huge hit! Other favorite holiday cocktails have been Sparkling Caramel Apple Cider and Christmas Mules — both are super festive and easy to shake up.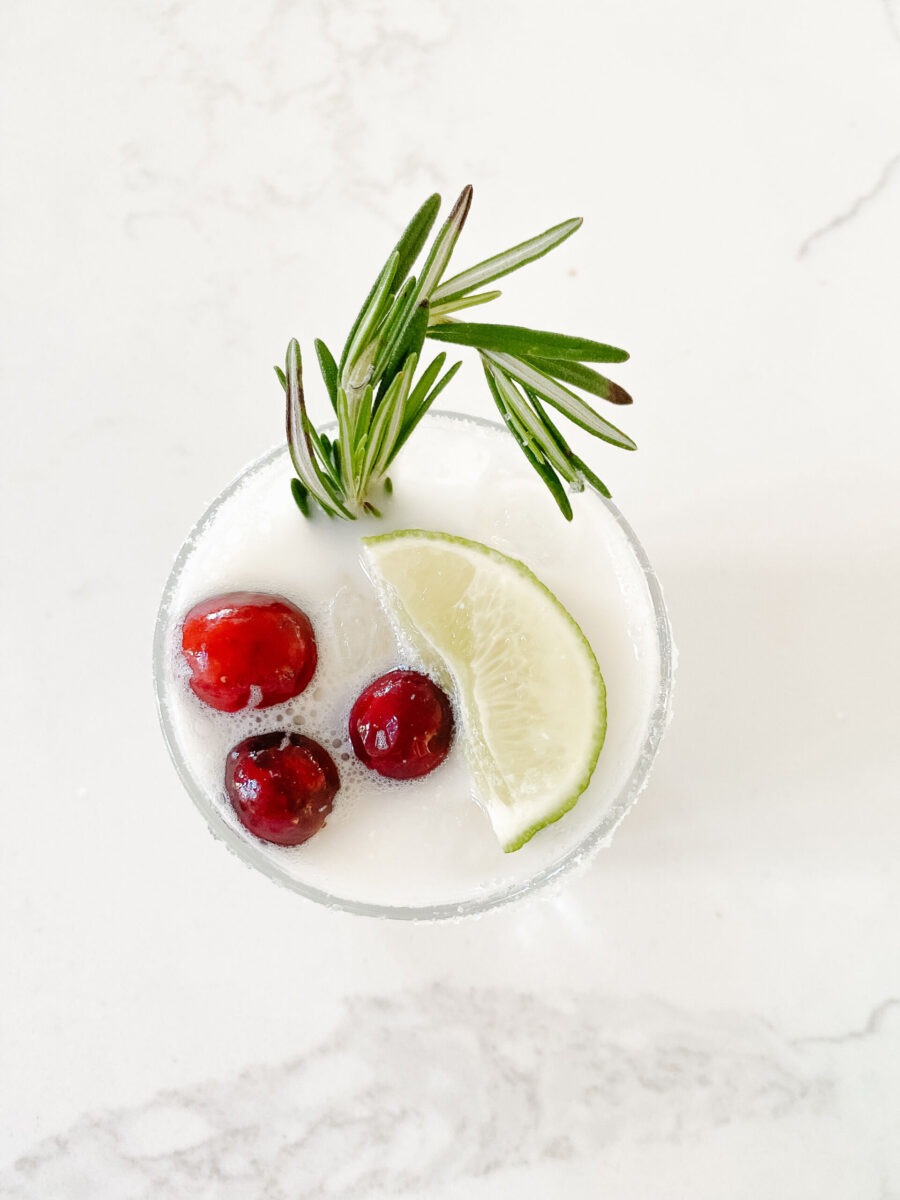 4. Make Sure There's Plenty of Food
This is important — especially if you're serving those White Christmas Margaritas.
In the past, I've served a seated meal before the gift exchange and I've also hosted where we just snack on appetizers. I found serving a seated meal beforehand was a lot of extra prep work on top of preparing for the exchange. My preference is outsourcing the snacks to the guests. It is so much easier and gives everyone an excuse to bring a delicious dish.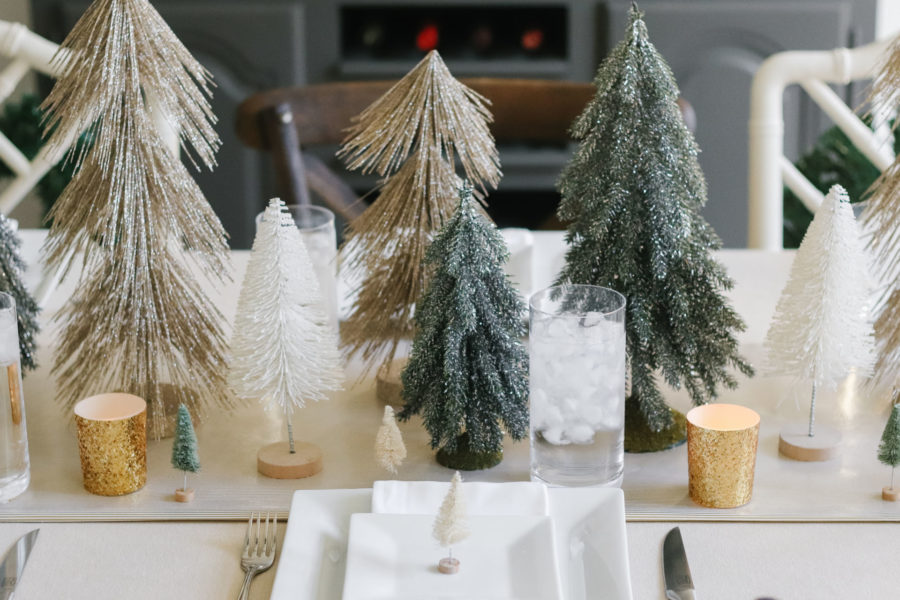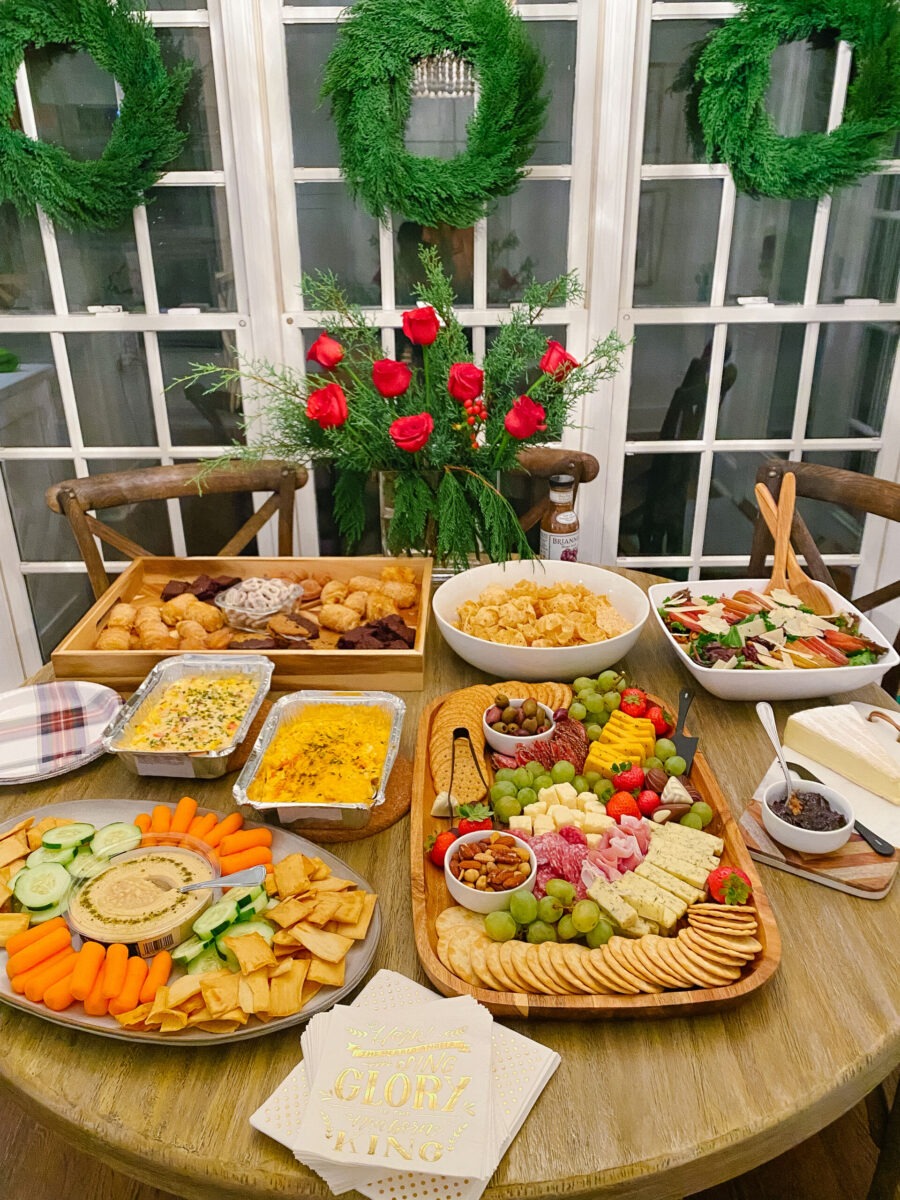 5. Set Gift Rules
Depending on your group, you may want to set some rules around the gifts ahead of time. First, make sure everyone knows this is not a gag gift party — save those gifts for your office Christmas party.
Also, make sure everyone keeps their gift TOP SECRET. I know it can be tempting to spill the beans over lunch with your friend right after you've purchased your gifts that you're really excited about, but I promise it's SO much more fun when it's a complete surprise!
Other rules to consider? You may also want to decide if you're going to allow gift cards, bottles of wine, etc. Oh, and one of our rules is you cannot leave with your own gift!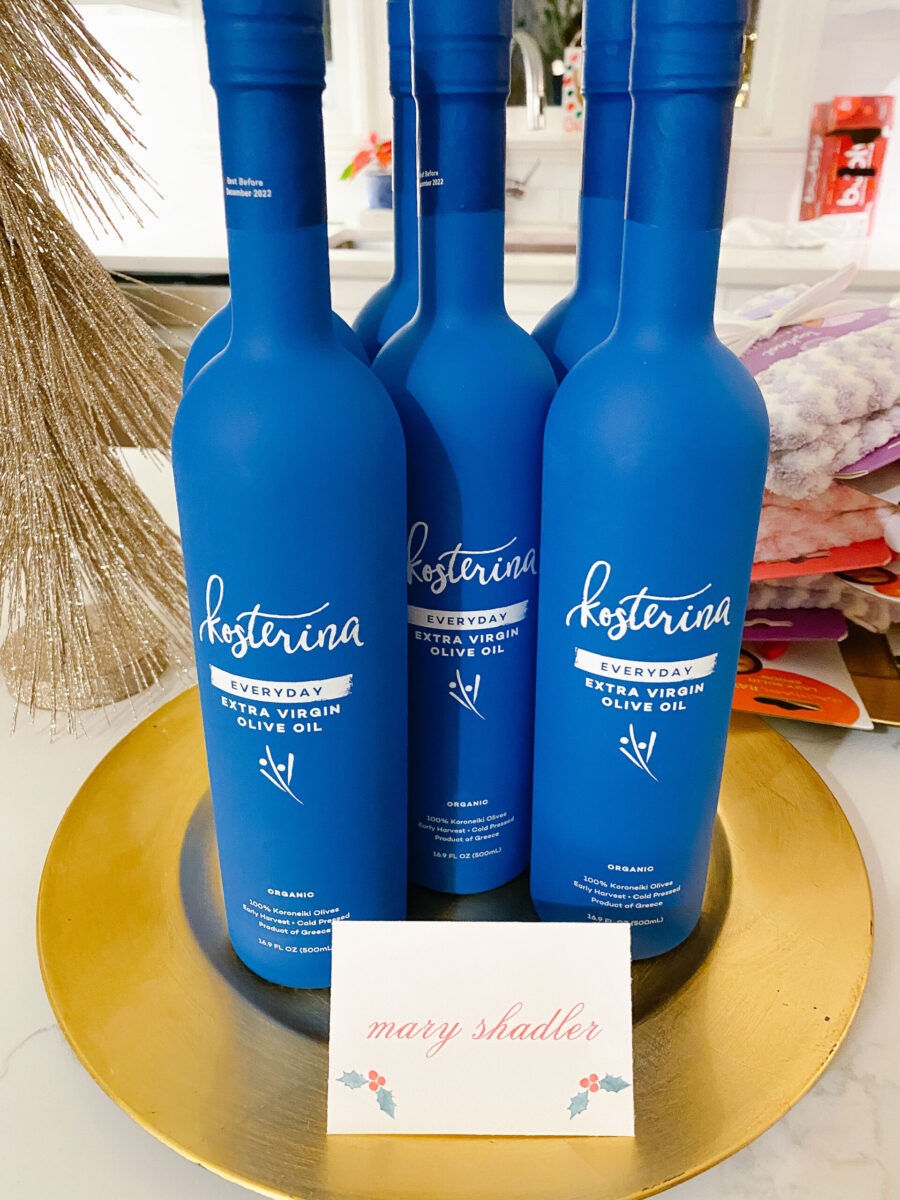 6. Setting the Price Point
I've participated in Christmas gift exchanges with price points ranging from $10-$50. At the higher price point, you take home fewer but nicer gifts. However, my favorite exchanges are the ones where each person gets to take home a copy of EVERY gift from the party.
I've found the $10 price point to be the most challenging to buy for too. And my favorite price point has been $30 because you can usually do a nicer gift or two smaller gifts.
Lastly, it's always better to overspend by a few dollars than to underspend by a few dollars just so everyone feels like they are walking away with a similar valued gift as the one they brought.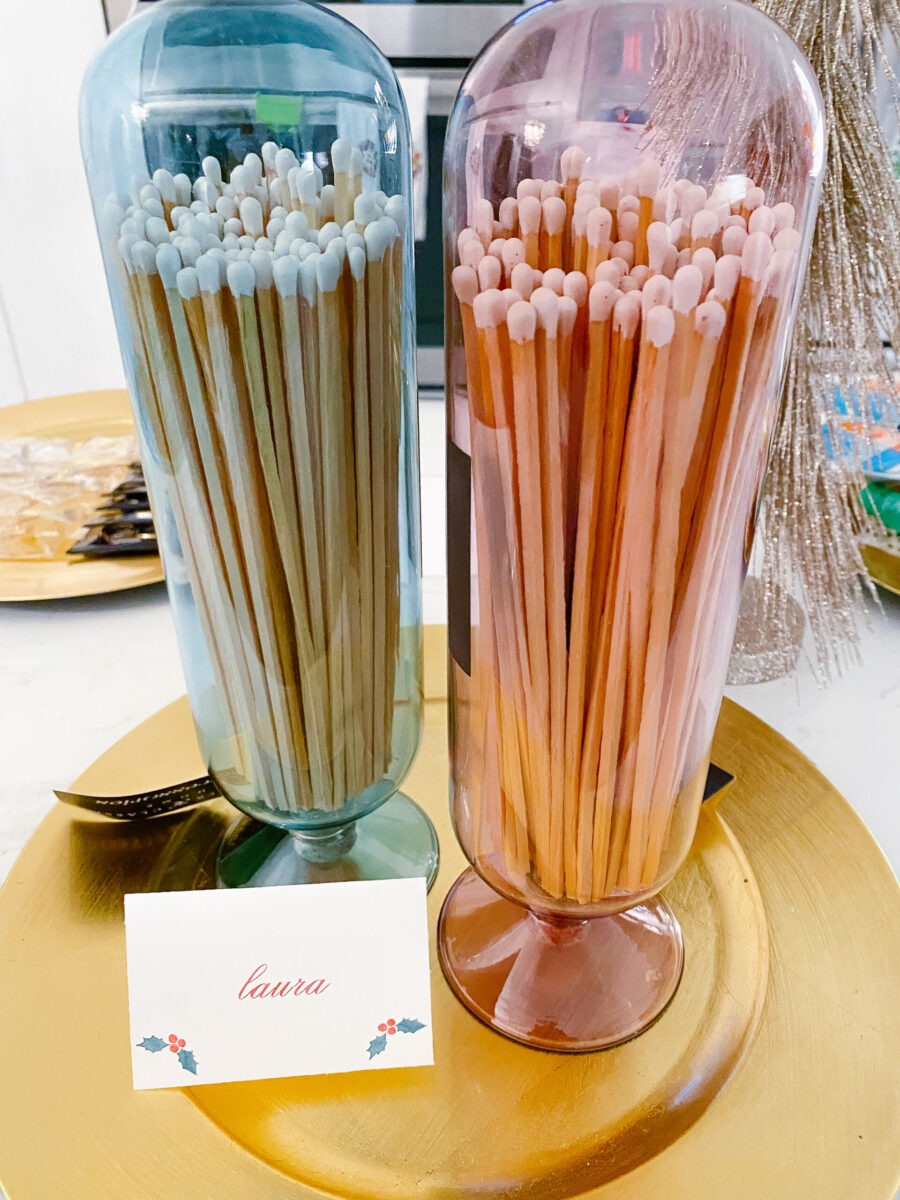 7. Set-Up Tips
For the table set-up, I like to create a dedicated space for each girl to display her gifts by setting out a gold charger plate and a place card with her name (I use Fernandina Paper Co.). It is SO fun watching the gifts roll in and fill up those charger plates!
And my last hostess tip — I recommend providing large shopping bags for each girl to put all her gifts inside to take home! That was a sad lesson learned the year a match cloche slipped out of my friend's arm and shattered on the way to her car!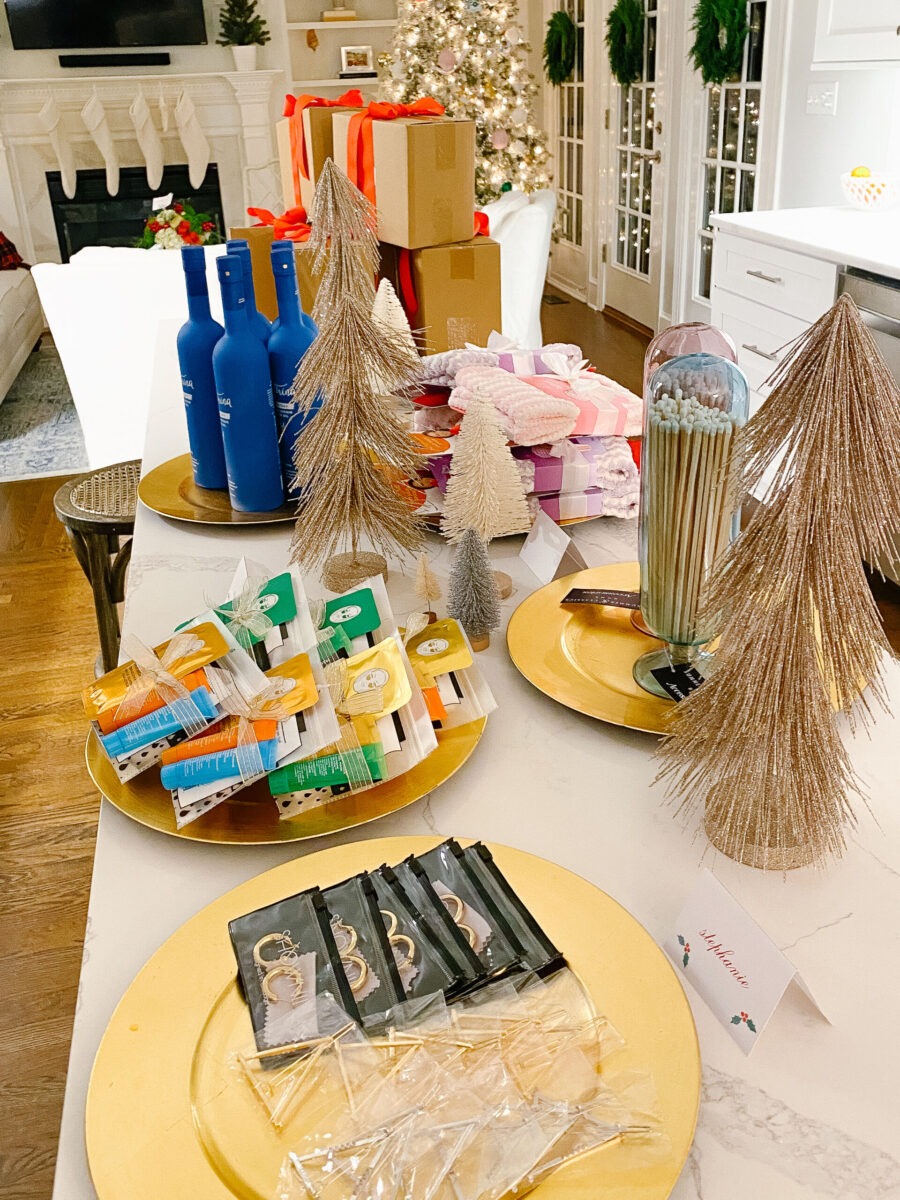 Christmas Gift Exchange Ideas
Alright, let's get down to the goodies!
I recently published a Girlfriends Gift Exchange Gift Guide and it was my absolute favorite guide to create because it's comprised of some of my very favorite gifts I've received from previous parties, as well as some new ideas too! I highly recommend clicking over to that post for a deeper dive on these items because I have descriptions and tips that I think you will find helpful.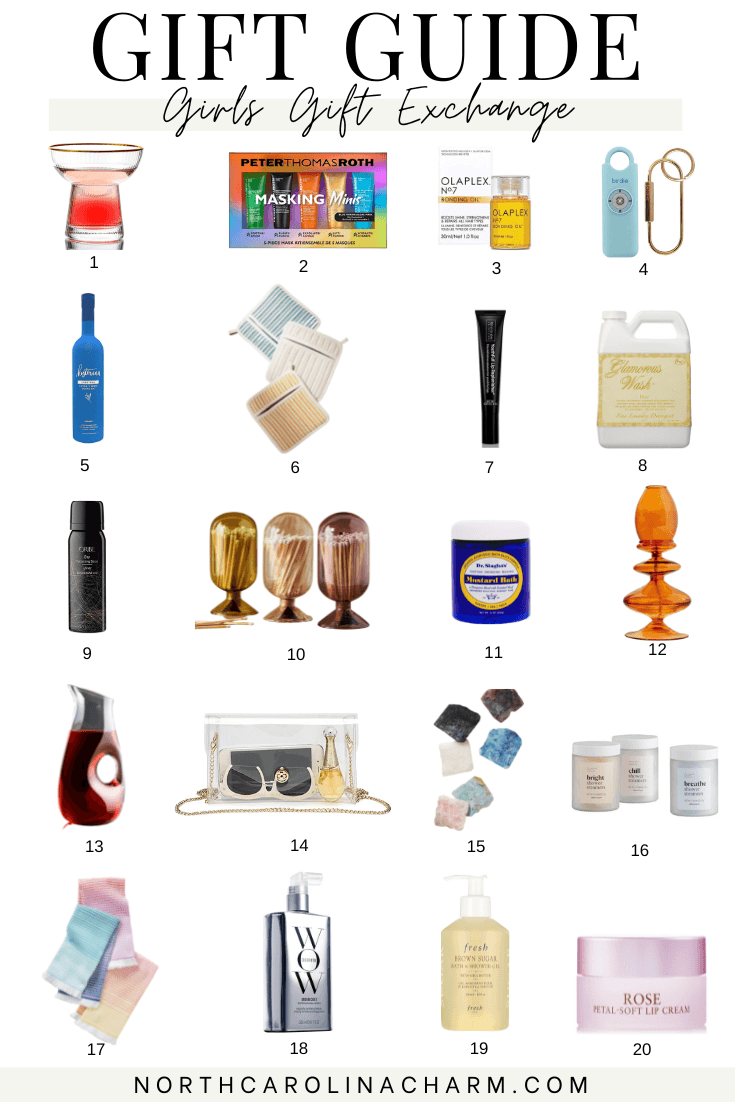 Previous Christmas Gift Exchange Parties
If you're planning to host the party for your friends, here are a few previous party posts from the years I've hosted them!
Also, if you've gifted or received a great item from a party, please share in the comments!