Coming in hot with another recipe using the crockpot hack!
The kids were out of school yesterday for Teacher Workday and I attempted to catch up on work from home, leaving me very little time to cook any sort of meal that involved more than dumping a few ingredients into a crockpot. So early yesterday morning I dumped THREE ingredients into my crockpot, set the timer and voila — dinner was ready 8 hours later.
Pesto Chicken Stuffed Sweet Potatoes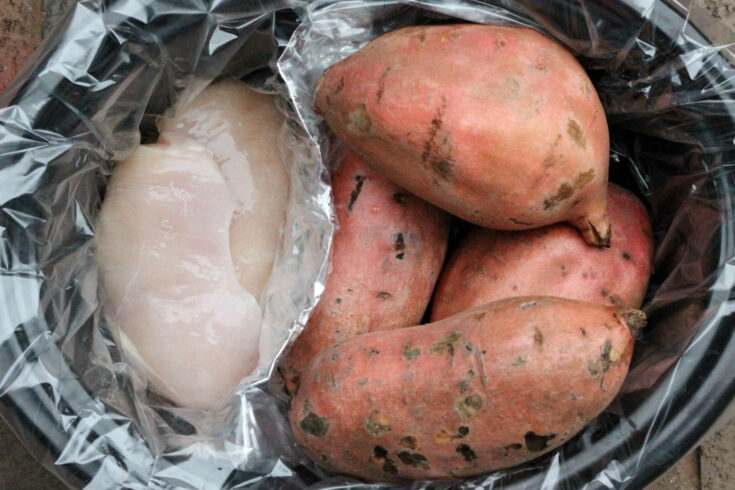 Ingredients
1 lb chicken breast
4 medium sweet potatoes
1/3 cup pesto
Instructions
Assemble your crockpot hack.
Place sweet potatoes on one side of the crockpot and your chicken on the other side.
Drizzle chicken with pesto. Cover and slow cook on low heat for 8 hours.
Remove potatoes (there will be liquid at the bottom of the pot) and set them aside.
Shred chicken with two forks.
Slice open your potatoes and stuff them with chicken.
Enjoy!