ALERT! ALERT! ALERT! Caroline whipped up an incredible THREE INGREDIENT dinner this week that everyone (including her — very rare) demolished — Hawaiian Chicken! It takes 20 seconds to make and 45 minutes to bake and is so so so so SO good y'all!!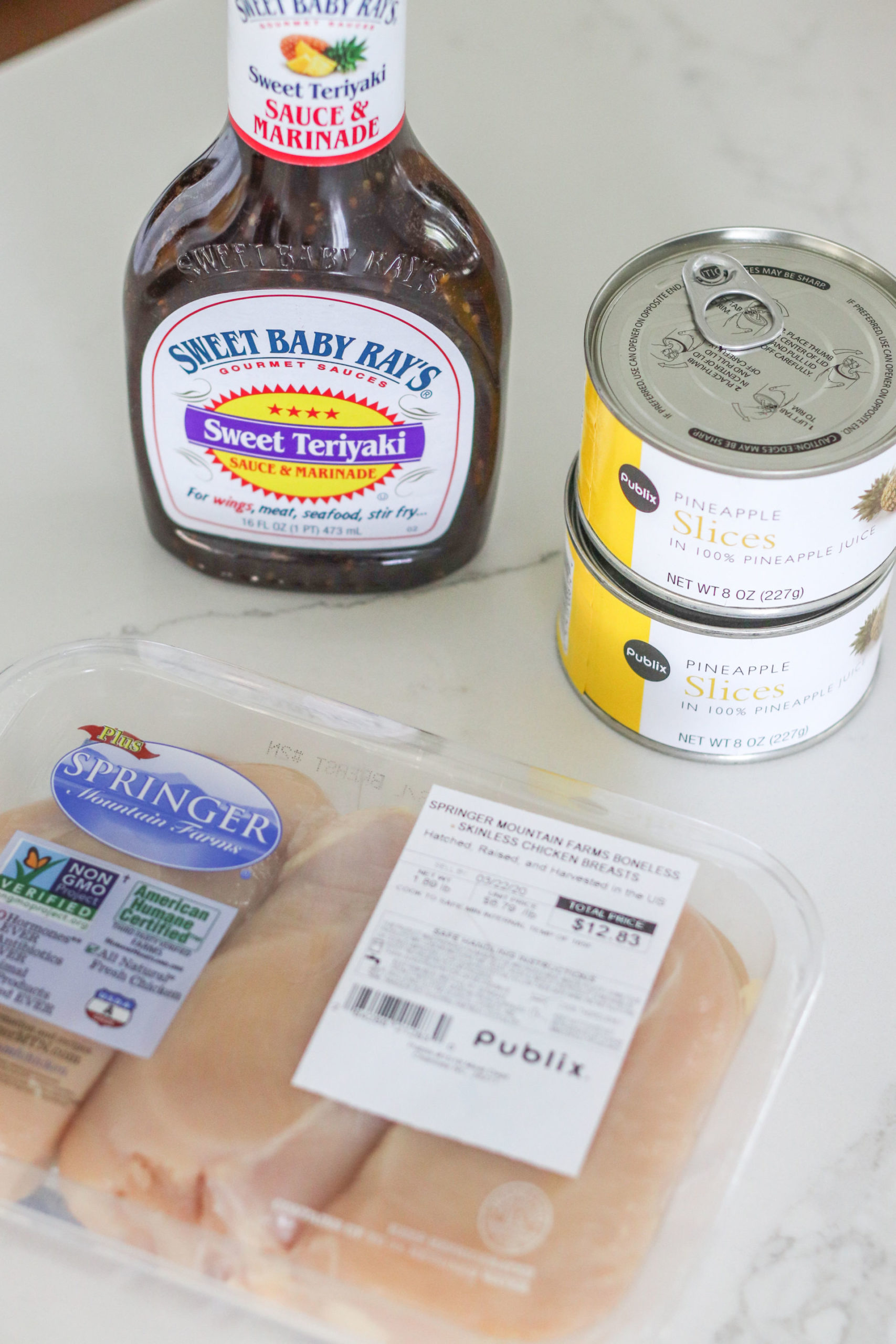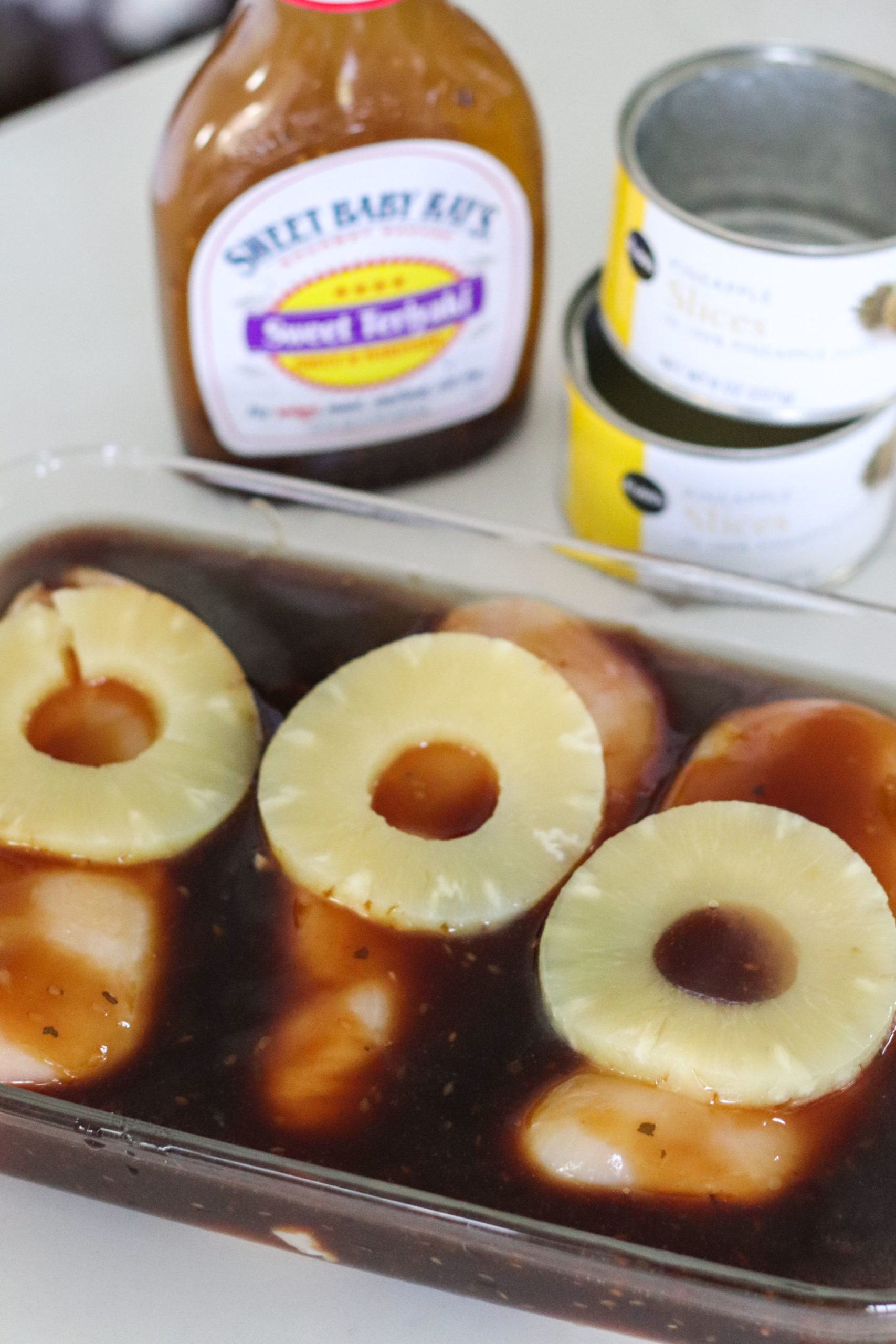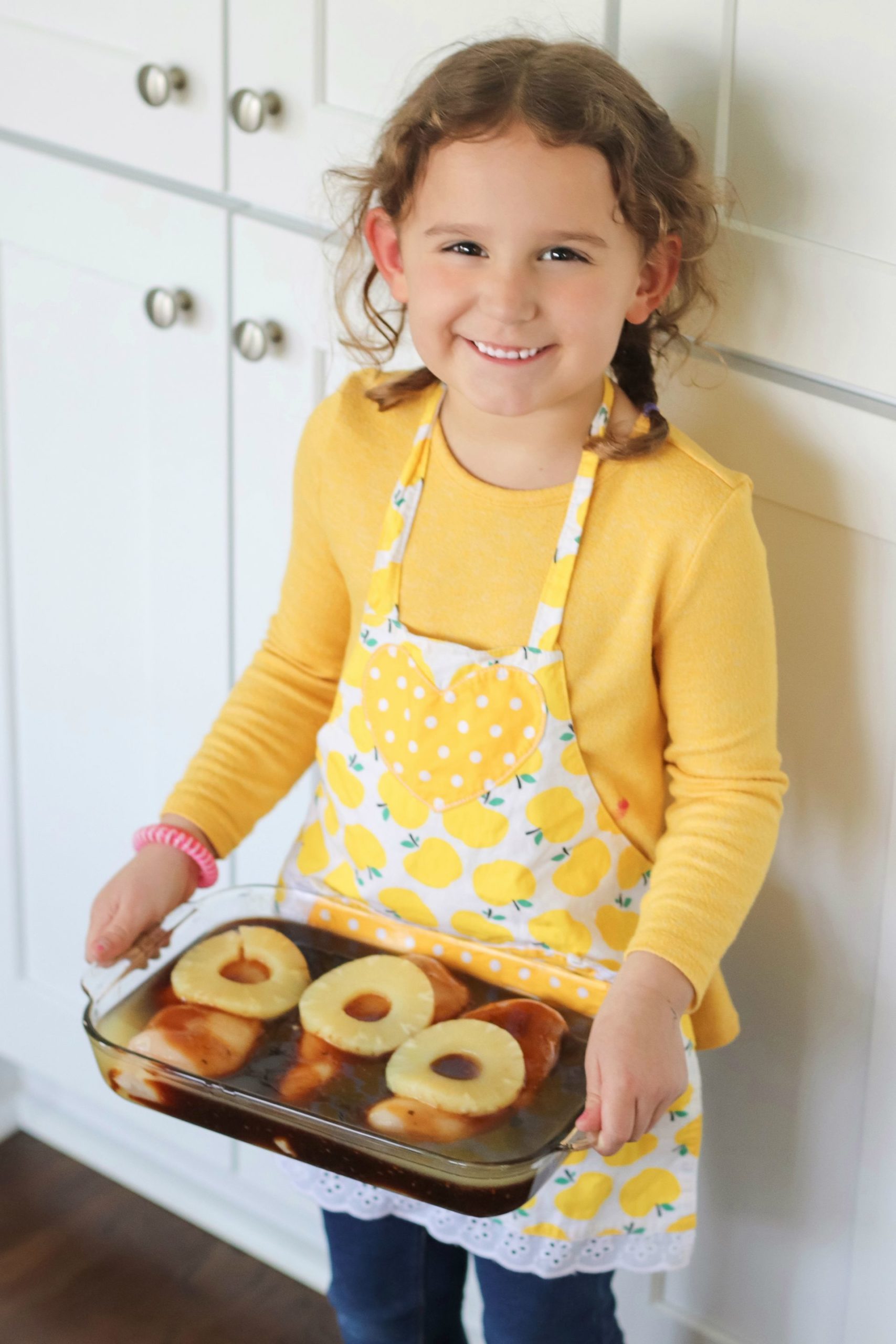 I served our chicken with steamed broccoli and cauliflower rice. For the cauliflower rice I sauteed frozen cauliflower rice in coconut oil and drizzled with some of the leftover pineapple juice.
Three Ingredient Hawaiian Chicken Bake
Three Ingredient Hawaiian Chicken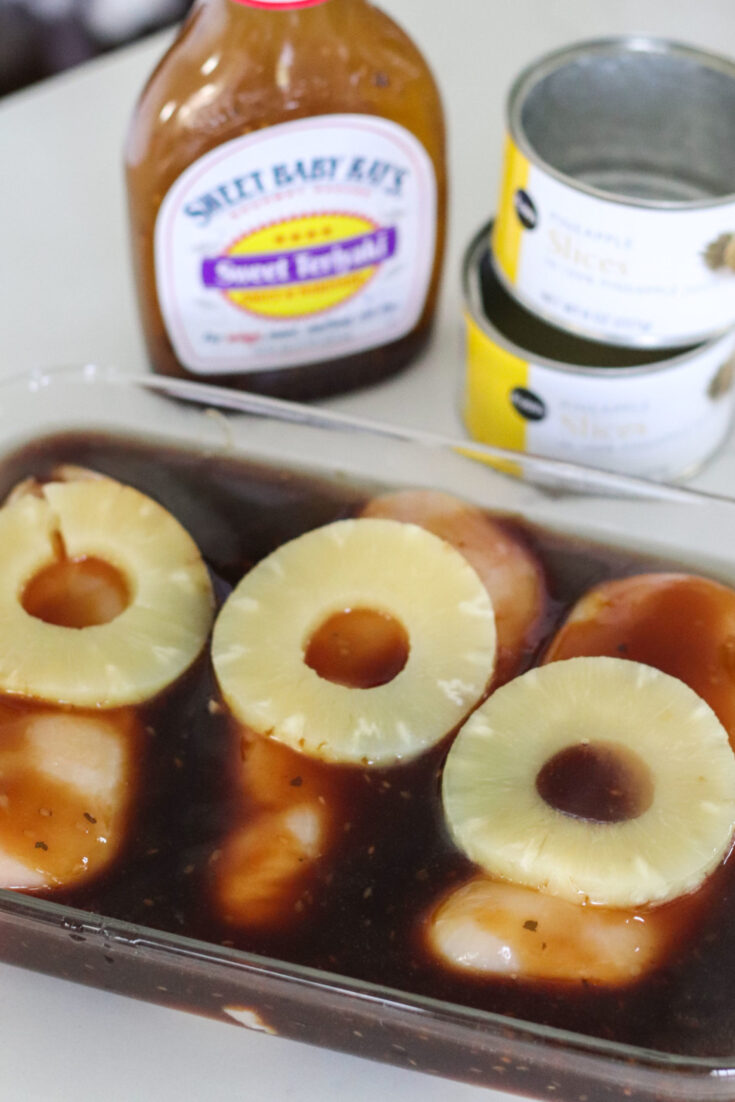 Ingredients
1.5 lb boneless, skinless chicken breast
1 bottle teriyaki marinade
1 16 oz can pineapple rings
Instructions
Preheat oven to 375 degrees. Mist a large baking dish with cooking spray.
Layer half the pineapple rings in the bottom of dish.
Top with chicken breasts.
Evenly pour teriyaki marinade in dish.
Top chicken breasts with remaining pineapple rings.
Pour a splash of pineapple juice from can in dish.
Bake at 375 for 45 minutes.
Serve with rice and veggies!