I know we are all searching for at-home resources, activities and more for kids while we all practice social distancing right now. I am working from home for the foreseeable future while also refereeing arguments over snacks and toys. So to stay sane (and because our family thrives on routine), we are following a loose schedule which consists of a mix of educational and purely fun activities for the kids.
While it's a small portion of our day, we are blocking out some academic time each morning for the kids. It's only been a few days, but so far they've really enjoyed enjoyed keeping up with school work. We aren't planning to introduce any new concepts at this time and are focusing on practicing the things the kids have already learned.
Anyway, I polled y'all earlier this week for educational shows and resources and received a flood of recommendations. Our teacher sent us some great resources too. There were lots of requests to round up the responses so today I'm sharing the top recommendations I received.
I'll do a separate post for fun activities too!
TV Shows & Tablet Activities
Here are the 10 most popular TV shows and tablet activities/apps/websites you all sent me (in order of popularity!):
Wild Kratts
ComicKids Yoga on YouTube (great yoga and stories for kids)
Go Noodle (exercise, dancing and mindfulness activities for kids)
Sid The Science Kid
Storyline Online (celebrities reading children's books)
Magic School Bus
Dr. Seuss
Mr. Rogers
Workbooks
These are the workbooks we're using for Thomas and Caroline right now: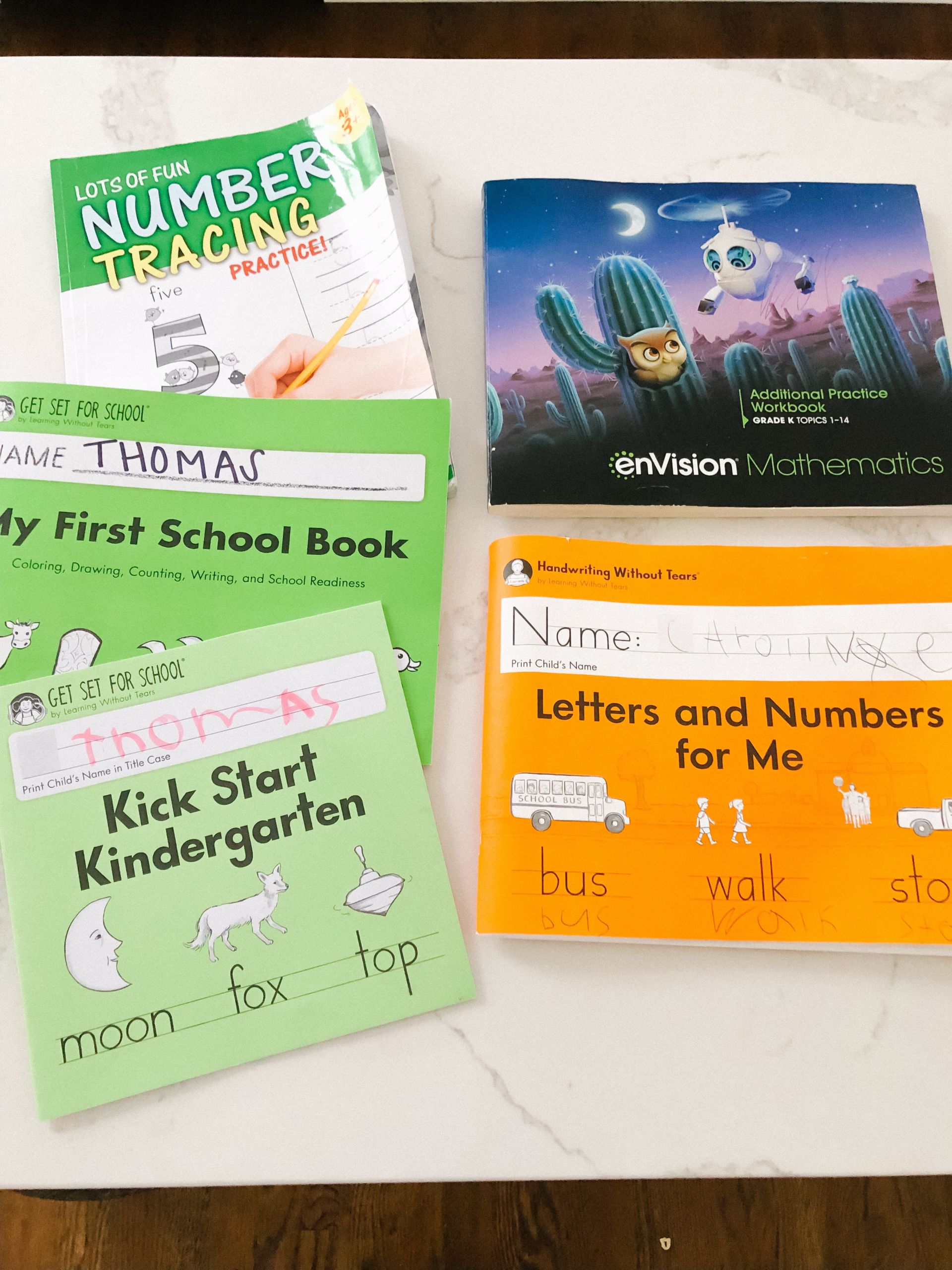 Share your educational resources in the comments!