Happy Friday!
1. Golf Camp
Thomas has been super jealous of Caroline's fun-filled days at summer camp so Matt signed him up for a 2-day golf camp this week. It's only a few hours each day but Thomas has LOVED it. He has fallen so hard in love with golf and I've seriously never seen anything happier than Matt dropping him off at his first lesson. It's hard to believe we were once told Thomas wouldn't be able to play golf due to his vision, and yet today it's one of his greatest passions and he is determined to "be on tv one day!"
2. Porch Progress
A few more porch project updates to share! The shiplap TV wall is in progress and the deck was installed! For our deck boards we went with Trex in color Rope Swing.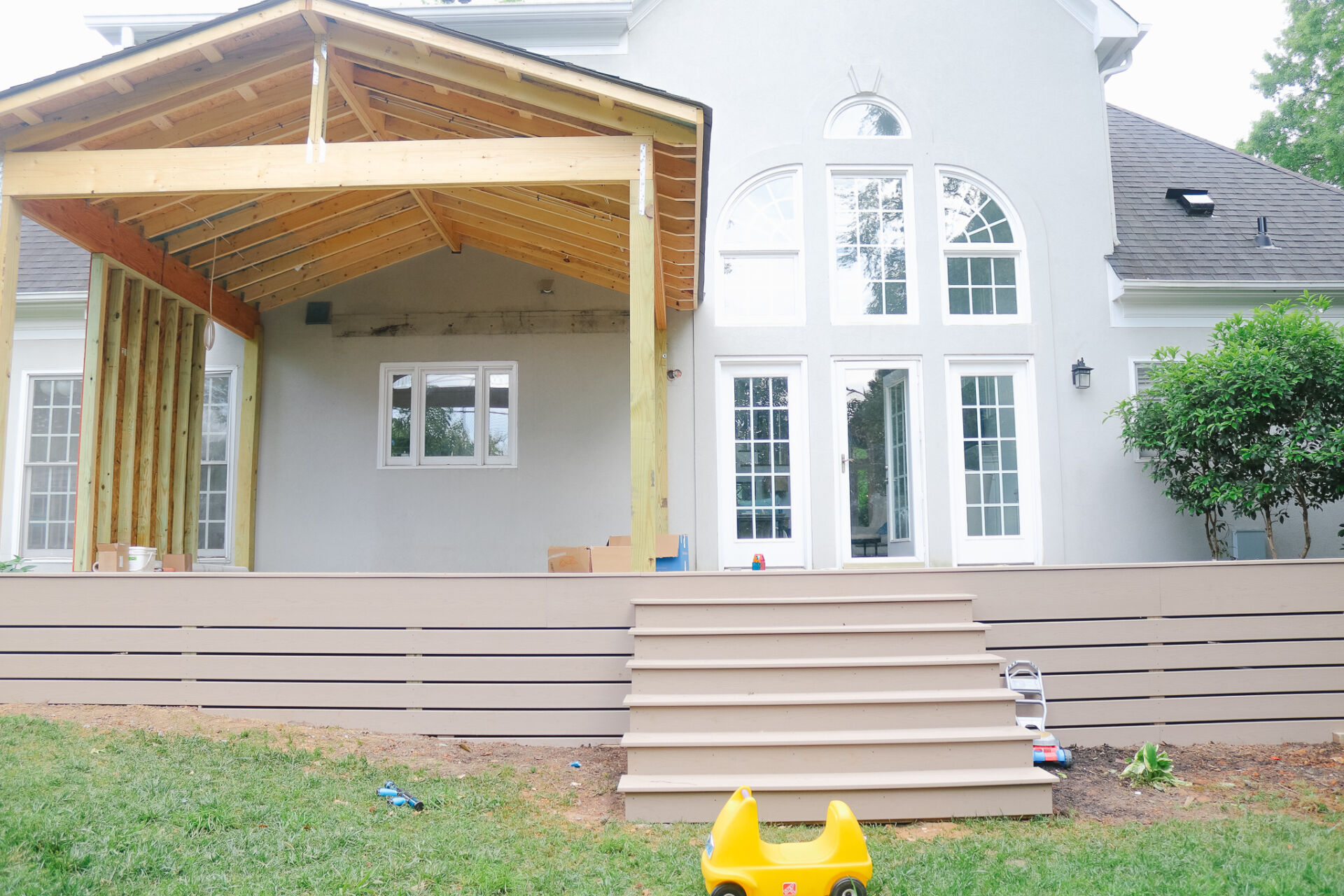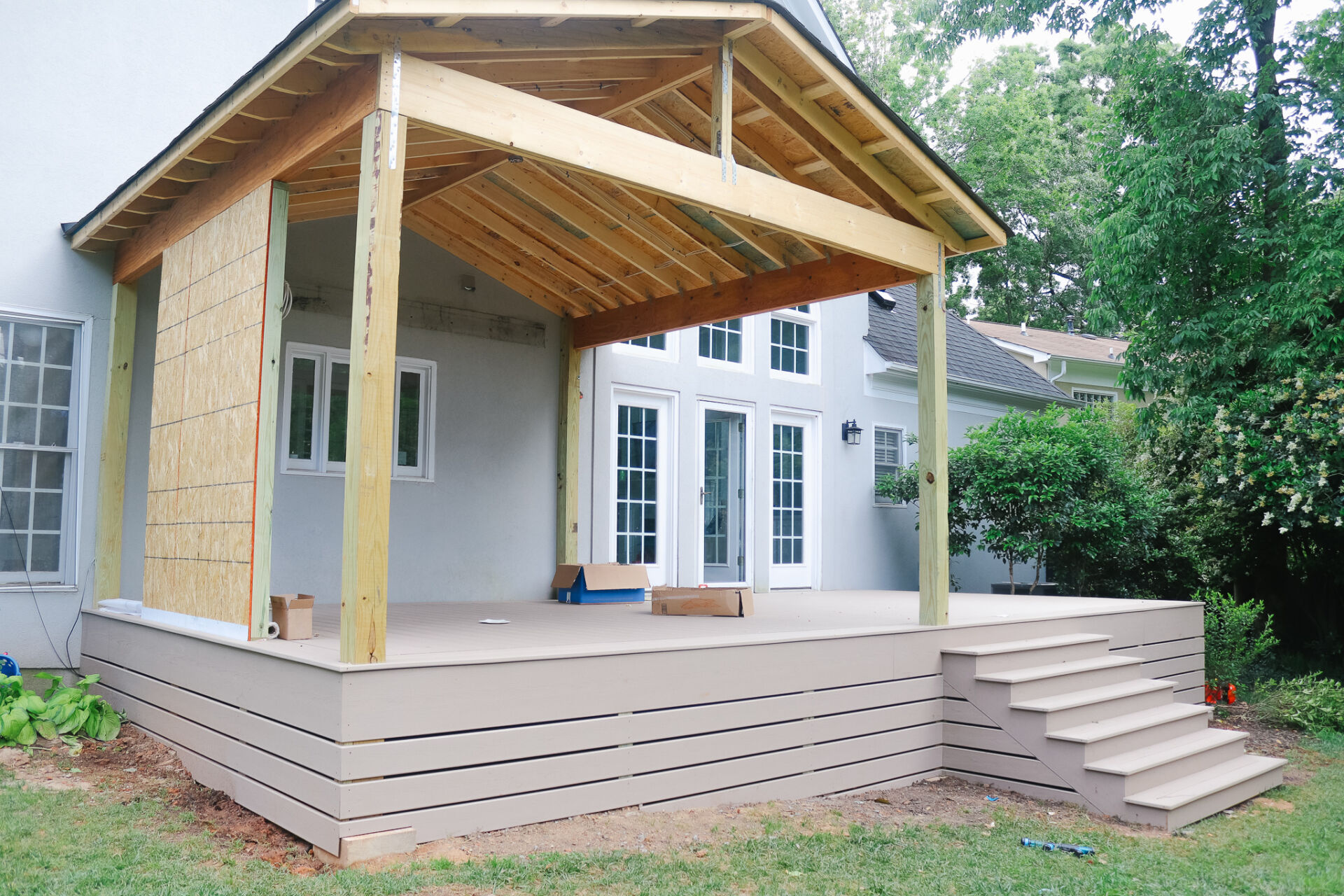 3. Home Security Recommendation
Charlotte friends, I have a home security recommendation for you (referred to me by another local reader)!!! Home Security Broker, Josh Parrott, came to our home this week and majorly UPGRADED and hardwired all of our outdoor cameras (the new quality is insanely good), swapped out our outdated keypad with a touchscreen version (that also serves as a glass break detector) and added some really cool additional equipment! Additionally, he took care of getting us out of our current contract with CPI and matched our current monthly monitoring fee moving forward. The contract options are 36 or 60 months and you select your monitoring company (he is contracted with 5 national companies). Oh, and if you move homes you can bring all of your equipment with you and it's free to transfer and install. Anyway, this is not sponsored — just passing on the recommendation! I'm sharing his business card here (with his permission).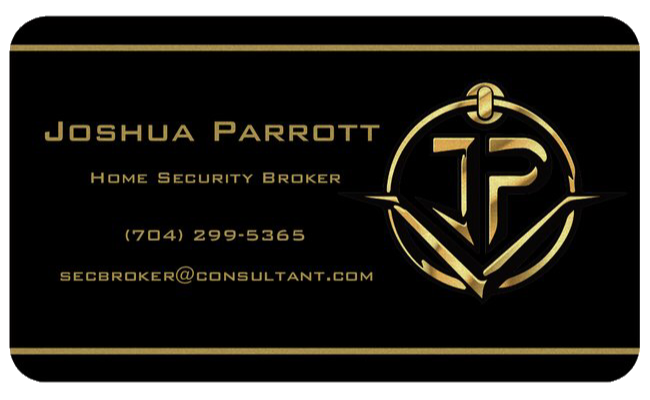 4. Everything But The Bagel Chicken
I made the most delicious chicken for dinner this week — twice! I made Everything But the Bagel chicken on Monday night for a new chicken salad recipe I was experimenting with and the kids loved it so much that they requested I make it again the following night. It was SUPER easy to make and is only TWO ingredients!! I served it on top of our favorite Kale Salad.
Recipe: Preheat oven to 400 degrees. Generously coat both sides of boneless, skinless chicken breasts with lemon pepper and everything seasoning. In a skillet over medium-high heat, add olive oil and sear each side for 2 minutes each. Transfer skillet to oven and bake for ~20 minutes, or until chicken reaches 165 degrees. Remove from skillet and let rest for 10 minutes before slicing.
5. Amazon Home Favorites
A few of my favorite Amazon purchases for around the home…
1 / 2 / 3 / 4 / 5
In Case You Missed It