Happy Friday! Can you believe Christmas is in 3 weekends?!
1. How The Grinch Stole Christmas — The Musical
A few weekends ago we took the kids to see How The Grinch Stole Christmas — The Musical and it was SO good. All of us really loved the production.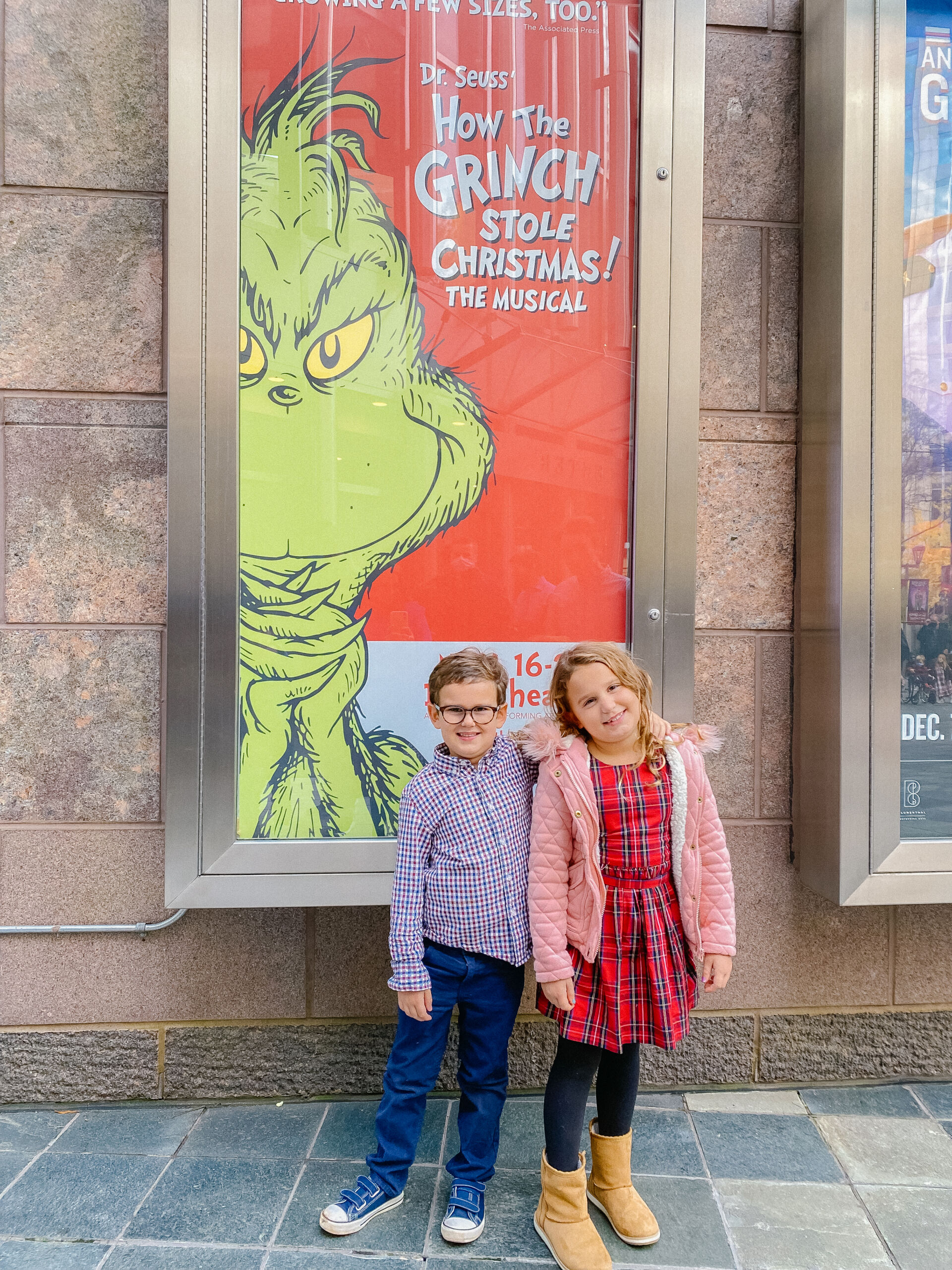 2. Thomas 1st Tooth!
THOMAS LOST HIS FIRST TOOTH! He actually has two permanent bottom teeth growing in already so we've been hoping these would fall out soon — and the first one is officially out! It was the BEST afternoon at the bus stop when both kids came screaming off the bus. At first I thought something was wrong…they were screaming so loud…and then I could finally make out "Thomas lost his tooth!!!" And we all went wild in celebration! It wasn't until later that night that Matt and I realized we were out of $2 bills…so we had to rob Caroline's piggy bank to pay Thomas which leads me to an important reminder for parents with young kids…STOCK UP ON ANY SPECIAL TOOTH FAIRY COINS OR DOLLARS!!! Once upon a time I had a stack of $2 bills…but they've gone FAST and ya never know when a kid is gonna lost a tooth…

3. Book Reviews
Rating 5/5: Oh my gosh, I loved this book so much. As a true crime podcast junkie, I was completely captivated by the story line and would rate this as one of my favorite books of 2021 (I think I've only said this about 3 books this year). Everything about this book was just so so good — the narration, the plot and the multiple points of view were truly captivating. This book is heavy. It's dark. And it's hard to put down — especially if you love true crime podcasts. I cannot recommend it enough.
Book Summary: After the first season of her true crime podcast became an overnight sensation and set an innocent man free, Rachel Krall is now a household name―and the last hope for thousands of people seeking justice. But she's used to being recognized for her voice, not her face. Which makes it all the more unsettling when she finds a note on her car windshield, addressed to her, begging for help.
The small town of Neapolis is being torn apart by a devastating rape trial. The town's golden boy, a swimmer destined for Olympic greatness, has been accused of raping a high school student, the beloved granddaughter of the police chief. Under pressure to make Season Three a success, Rachel throws herself into interviewing and investigating―but the mysterious letters keep showing up in unexpected places. Someone is following her, and she won't stop until Rachel finds out what happened to her sister twenty-five years ago. Officially, Jenny Stills tragically drowned, but the letters insists she was murdered―and when Rachel starts asking questions, nobody seems to want to answer. The past and present start to collide as Rachel uncovers startling connections between the two cases that will change the course of the trial and the lives of everyone involved.
Electrifying and propulsive, The Night Swim asks: What is the price of a reputation? Can a small town ever right the wrongs of its past? And what really happened to Jenny?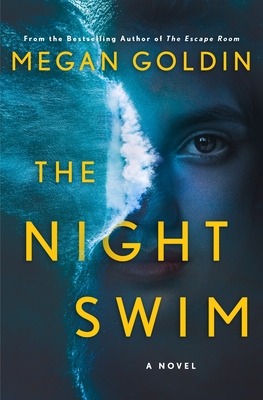 Rating 2.5/5: Unpopular opinion — I did not love this book and found it predictable and slow. For starters, I've never read Jane Eyre, nor did I realize this book was a modern retelling of that story, so maybe I would have liked it more if I was familiar with the original story. I don't think the book was terrible (I mean, I finished it!) but throughout the entire story I kept waiting for things to pick up and it ultimately missed the mark for me.
Book Summary: Meet Jane. Newly arrived to Birmingham, Alabama, Jane is a broke dog-walker in Thornfield Estates––a gated community full of McMansions, shiny SUVs, and bored housewives. The kind of place where no one will notice if Jane lifts the discarded tchotchkes and jewelry off the side tables of her well-heeled clients. Where no one will think to ask if Jane is her real name.
But her luck changes when she meets Eddie­ Rochester. Recently widowed, Eddie is Thornfield Estates' most mysterious resident. His wife, Bea, drowned in a boating accident with her best friend, their bodies lost to the deep. Jane can't help but see an opportunity in Eddie––not only is he rich, brooding, and handsome, he could also offer her the kind of protection she's always yearned for.
Yet as Jane and Eddie fall for each other, Jane is increasingly haunted by the legend of Bea, an ambitious beauty with a rags-to-riches origin story, who launched a wildly successful southern lifestyle brand. How can she, plain Jane, ever measure up? And can she win Eddie's heart before her past––or his––catches up to her?
4. Christmas Tree
Our back porch tree is up! We spend a LOT of time on our porch and this little rainbow tree is so fun and festive!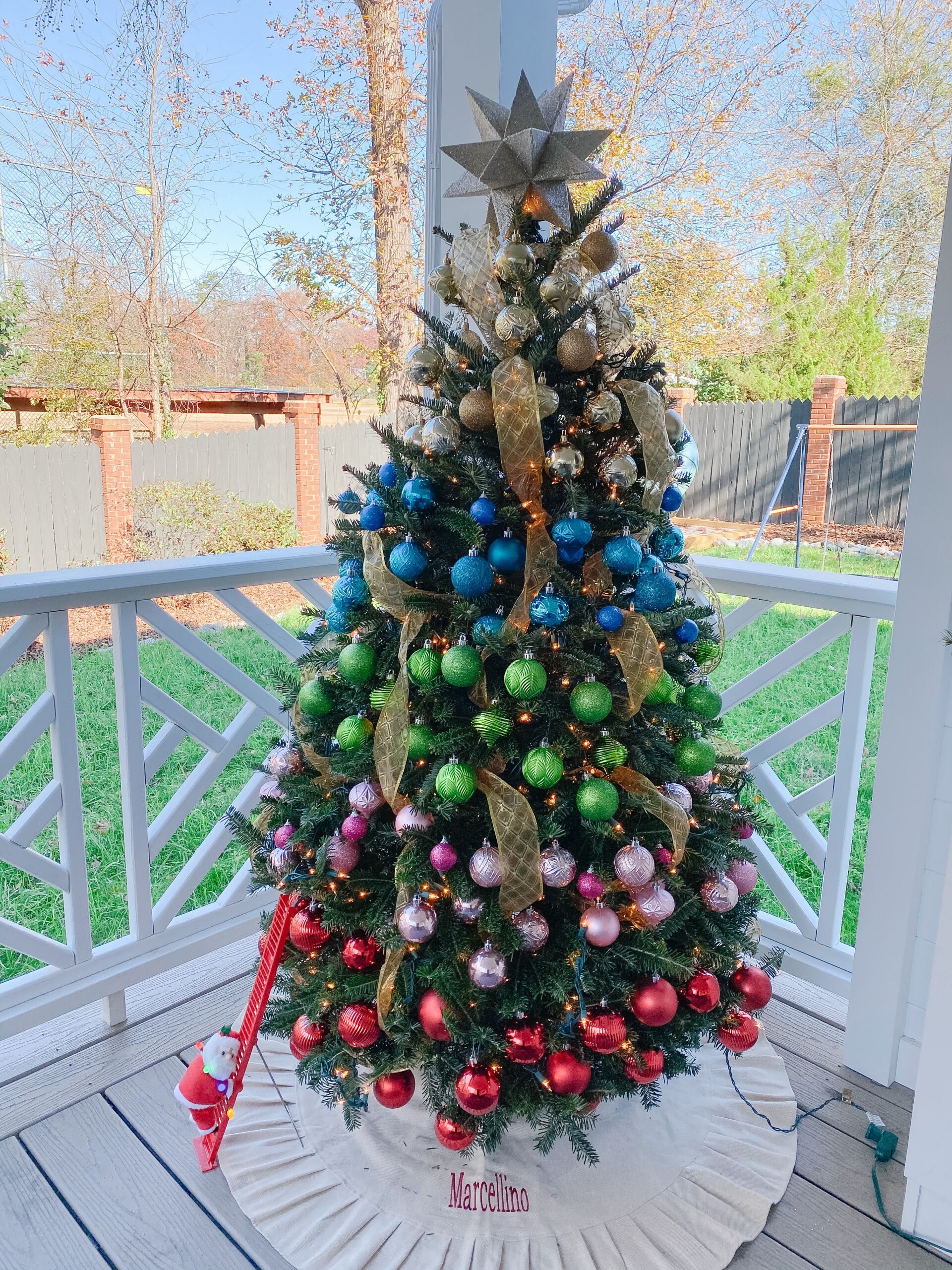 Our groceries will be arriving this morning from Walmart with all the ingredients to make our favorite Christmas treat — Saltine Cracker Toffee! Caroline and I are planning to make a large batch this weekend! If you haven't made this before, I HIGHLY recommend it. It's so easy to make and is the perfect gift for teachers, neighbors, friends, coworkers, etc.!

In Case You Missed It