We've covered the guys, little girls and little boys…so today it's time to cover YOU! What are you asking Santa for this year? Here are a few of my favorite things…(or things that are on my wish list)!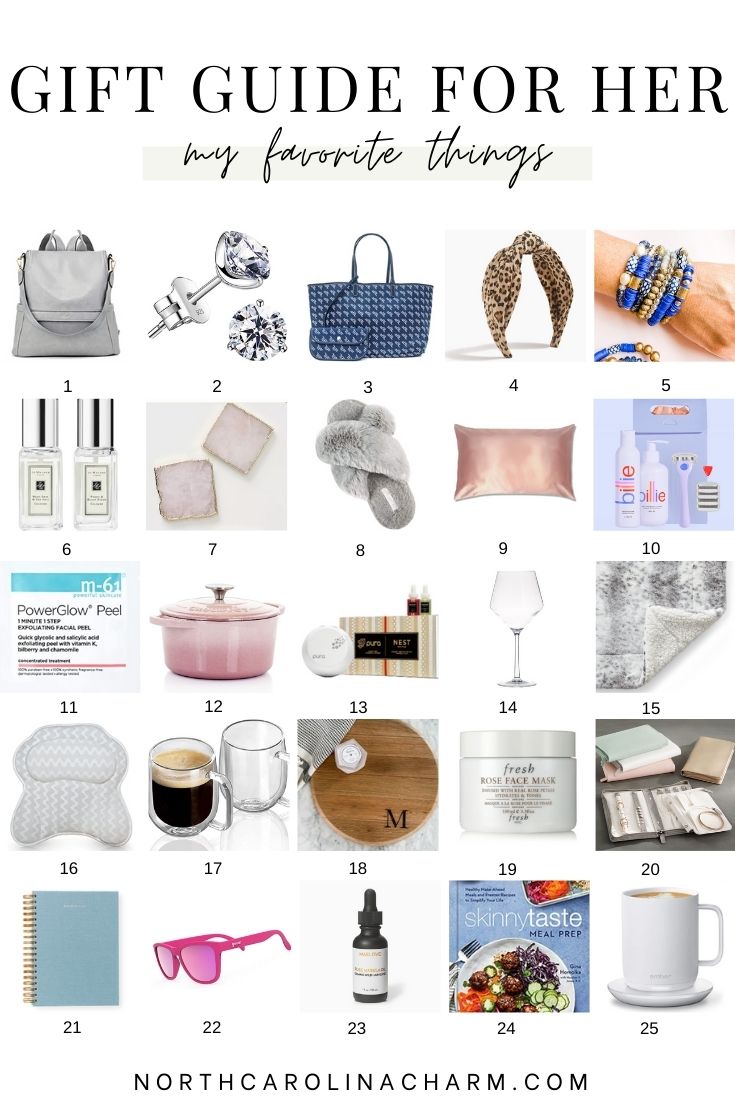 Other Small Businesses, Experience, & Local Gift Ideas
STOCKING STUFFERS
This is one of my favorite round-ups every year to create because it literally includes ALL MY FAVORITE THINGS. I am sharing my tried and true favorites — the best of the best. You can find literally every one of these items somewhere on my blog (likely multiple times, or in some cases a dozen times). Some of these items were brought to my Favorite Things Party and/or featured in My Daily Faves post! I promise you cannot go wrong with ANY of these items!