It's hard to believe we are in gift guide season! I had planned to wait until Halloween to launch my guides but y'all are already shopping! — and many of you are even DONE! So I'm going to push these out as I get them finished instead of holding them and publishing them all at once.
This year I'm launching my Little Girls Gift Guide (Ages 5-8) first! This guide is always the easiest (and one of the most fun) for me to pull together. In fact, Caroline helped me pull this year's guide together, and all of these items are either products she has and loves or are on her wish list for this year! I hope you find something for the little lady in your life!
Note: There are actually two separate guides in this post — ages 5-7 (which is last year's guide with all the links updated) and ages 6-8 guide (brand new guide this year). Make sure to read some of the notes too for helpful information. And as always, THANK YOU for shopping through my links! Your support truly means the world to me.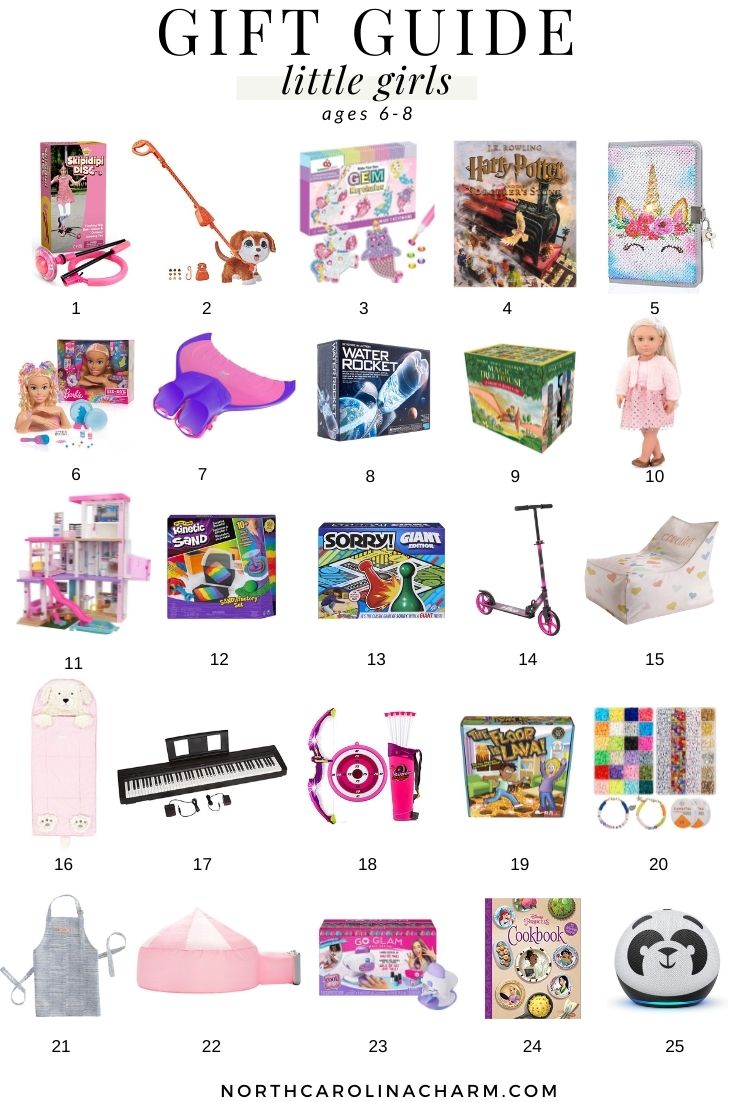 Reader Top 5 Best Sellers from 2020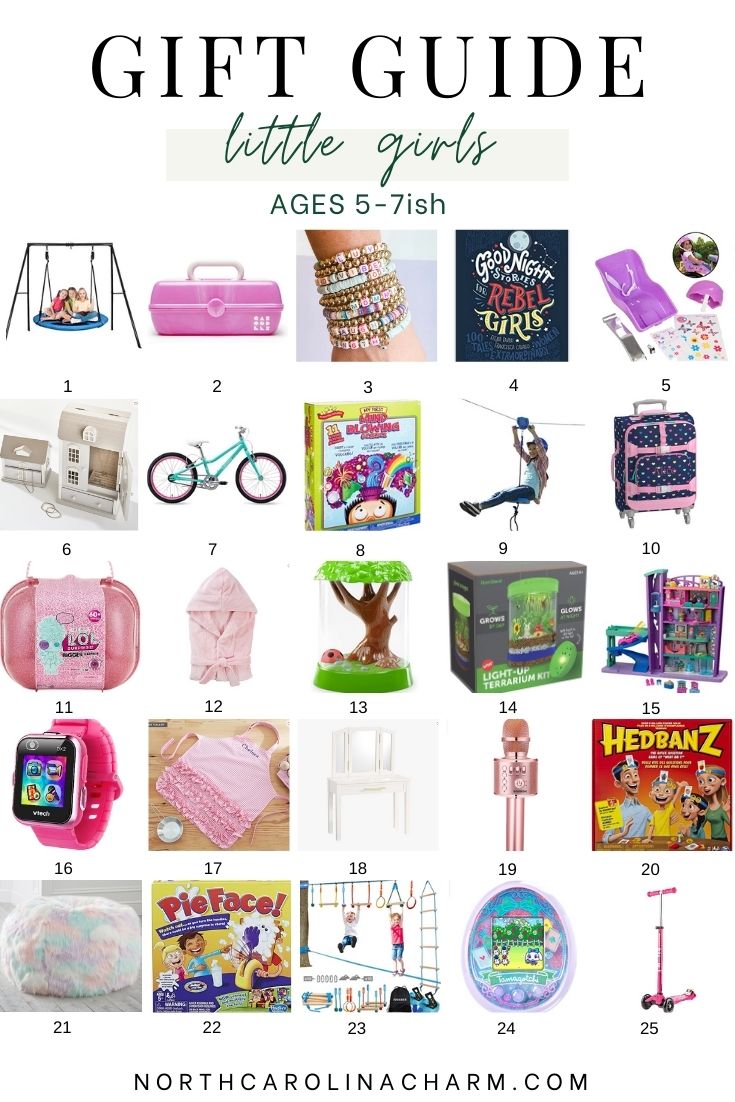 Looking for more Gift Guides? Find them HERE!