Ever since we hosted a crock pot party in my kitchen I have been wanting to upgrade our crock pot. The pot I own is suuuuuuper old and after seeing all of the features of the 5 much newer crock pots I realized I've been missing out! Tell me about your crock pot. Do you love it? Should I put it on my Christmas list?
OK, on to another delicious crock pot soup…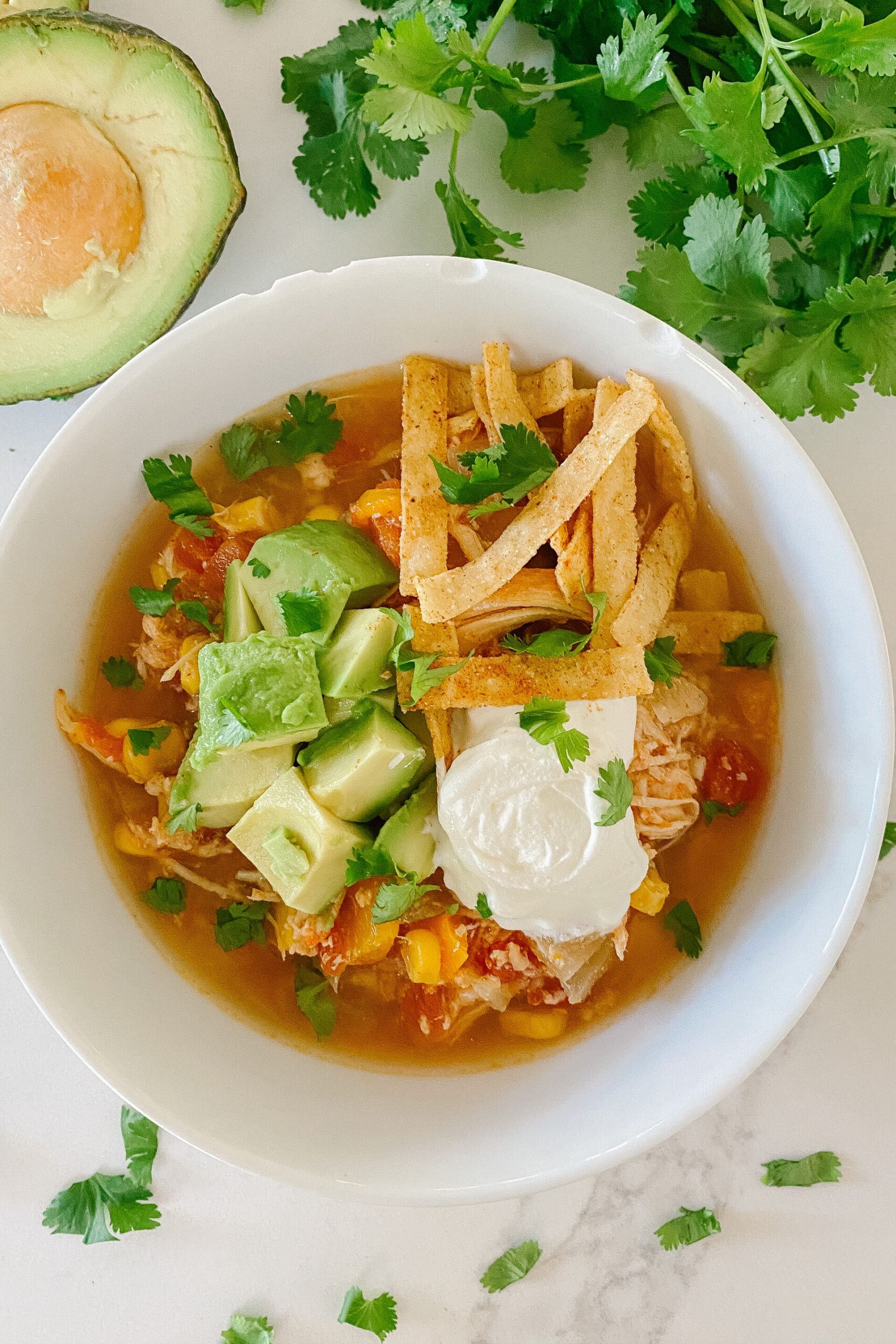 Slow Cooker Chicken Tortilla Soup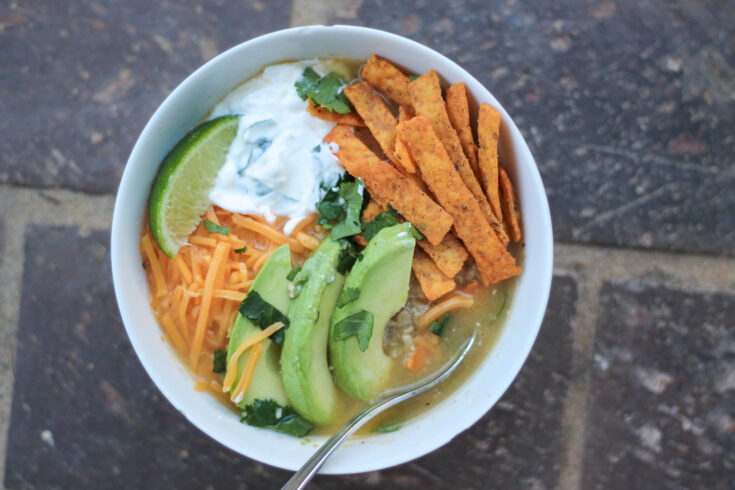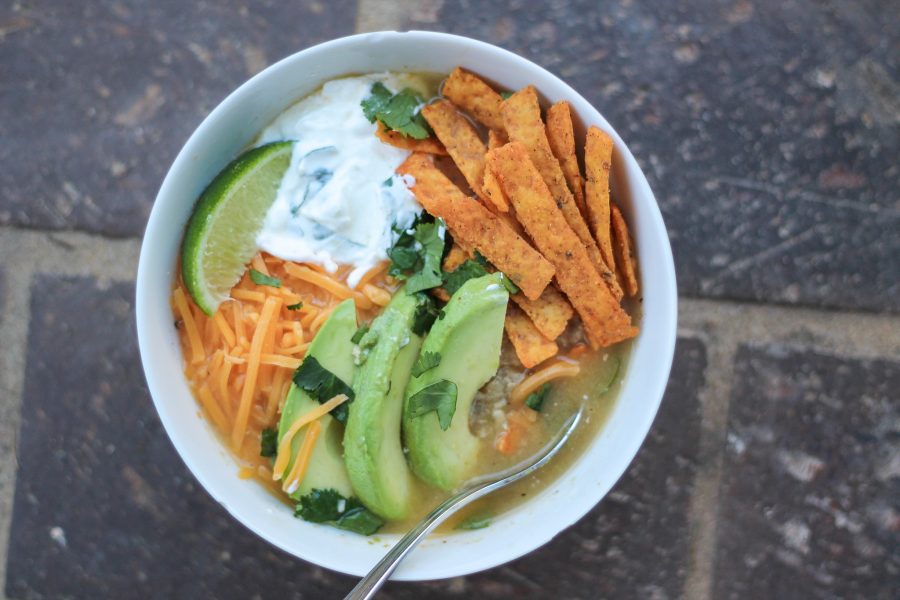 Ingredients
1.5 lbs chicken breast
1 15 oz sweet whole corn kernels, drained
1 15 oz can diced tomatoes, drained
3 cups chicken stock
1 14 oz can full-fat coconut milk
1 cup onion, diced
1 cup bell pepper (any color), diced
3 cloves garlic, minced
1 lime, juiced
1/2 tsp chili powder
1 1/2 tsp salt
1 tsp ground pepper
Toppings
Tortilla strips
Monterey Jack cheese, shredded
Avocado, diced
Dallop of sour cream
Cilantro, chopped
Instructions
1. In your slow cooker, add all of the recipe ingredients (excluding the topping ingredients). Cook on high for 4 hours or low for 8 hours.

2. Prior to serving, remove chicken breasts and shred (by hand or stand mixer). Return shredded seasoned chicken to slow cooker bowl. Stir gently.

3. Serve with toppings!
*consider pinning to save for later