Last weekend I made my absolute favorite grilled cheese. Over the years I've experimented with grilled cheese ingredients and finally have landed on perfection. I started with the delicious grilled cheese recipe that Lisa made for us earlier this year and slightly adapted it. Her tasty sandwiches totally converted my cooking method from a skillet to a…wait for it…GRILL! Yes, a grill! Fair warning, once you make the switch you'll never go back!
Just look at that!!! I can't get over how delicious every single layer is of this perfect sandwich — so much goodness smushed between two pieces of bread.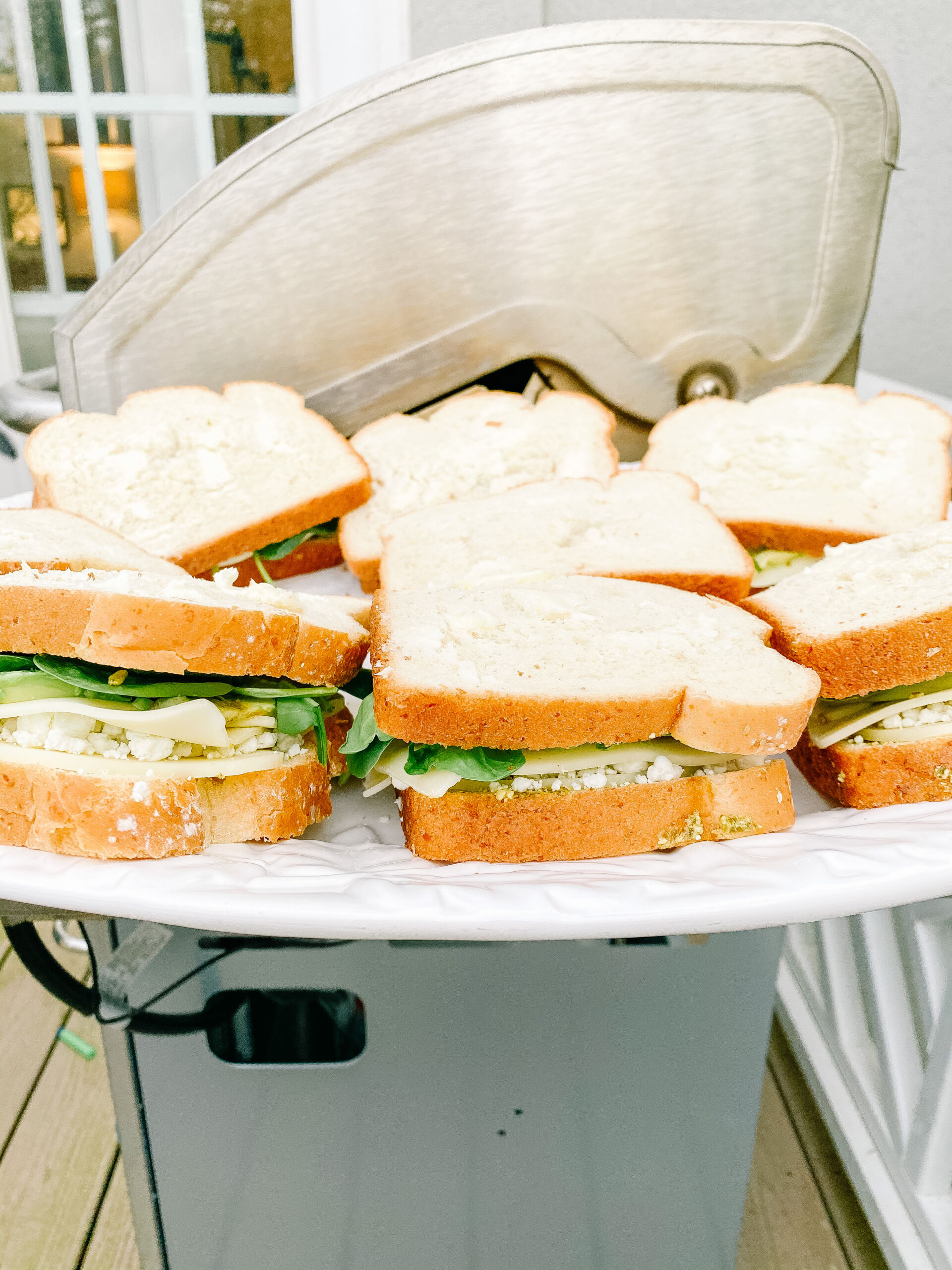 I wanted so badly to capture this blog-worthy sandwich, sliced in half and perfectly layered on a plate screaming to be photographed. However, I was so impatient that I polished off my sandwich while running around the backyard shepherding my kids inside for dinner. And then, at all at time low (or high if you look at it like me), hours later I swiped the cold scraps from Caroline's plate and devoured those too. Whether fresh off the grill or as cold triangles mutilated by toddlers, you'll enjoy this sandwich down to the very last bite…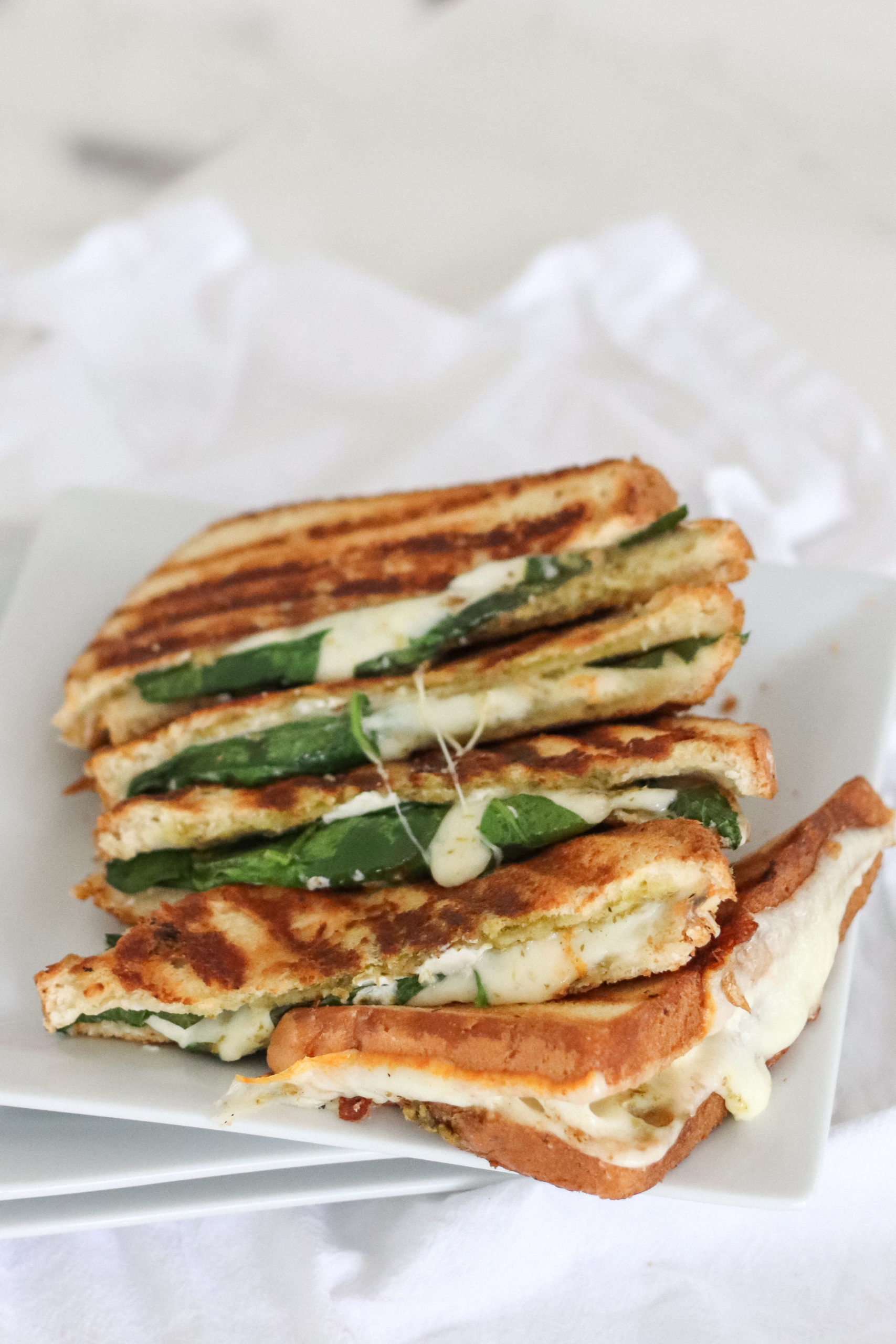 Yield: 2 sandwiches
Fancy Grilled Cheese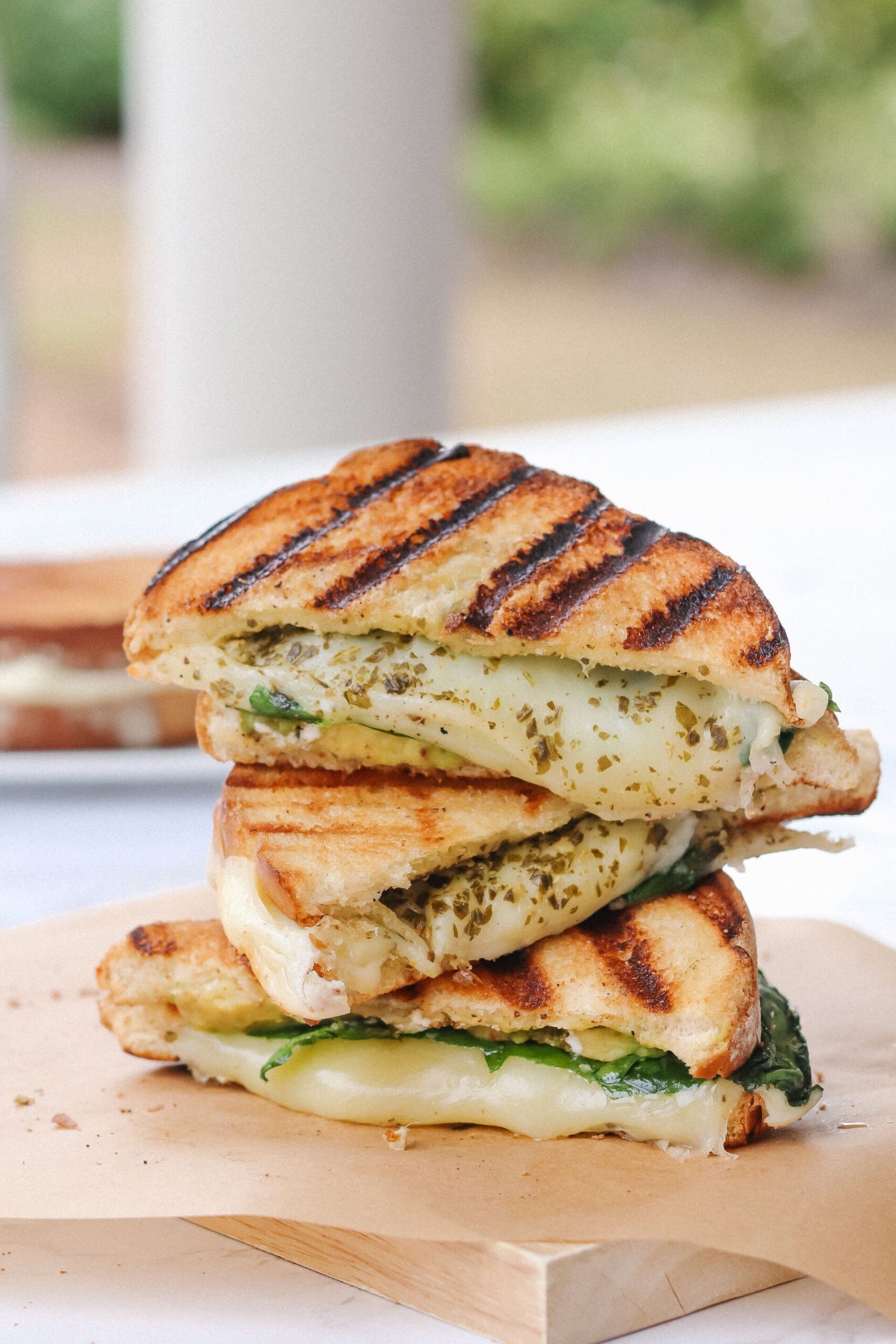 This gourmet sandwich is layered with a mix of delicious cheeses (goat, provolone & mozzarella) and pops of green color with avocado, pesto, and spinach. But the best part? This grilled cheese is actually cooked ON THE GRILL. Yes, we are making a true grilled cheese. I told ya you would never go back to regular…
Ingredients
4 slices thick cut bread
1/4 cup pesto
2 slices mozzarella
2 slices provolone
1/2 cup spinach, trimmed
1 avocado, sliced
1/4 cup goat cheese, crumbled
2 tbsp butter
Instructions
Spread pesto over one side of each slice of bread.
Layer with a slice of mozzarella, a slice of provolone, spinach, avocado, and sprinkle with goat cheese.
Top with remaining bread slice and press to seal.
Lightly butter both sides of the bread and grill over medium heat until the cheese is melted (approximately 4-5 minutes).
Gently slice, stretch test, then serve.
*consider pinning to save for later