A few of my favorite Amazon items from January and February!
Health & Beauty Products
Olaplex Shampoo & Conditioner: I was SO excited to receive a set of this shampoo and conditioner for Christmas and cannot even describe how much I love these products. Just a drop of the shampoo goes a long way so the bottle is going to last me awhile (especially since I don't wash my hair everyday). I also got a mini bottle of the No. 6 Bond Smoother and apply it just before using any styling tools and it really does make my hair SO smooth. These products also smell so insanely good and I have seen a difference in my hair since using them. Highly recommend! You can find Olaplex at Nordstrom / Sephora & Amazon!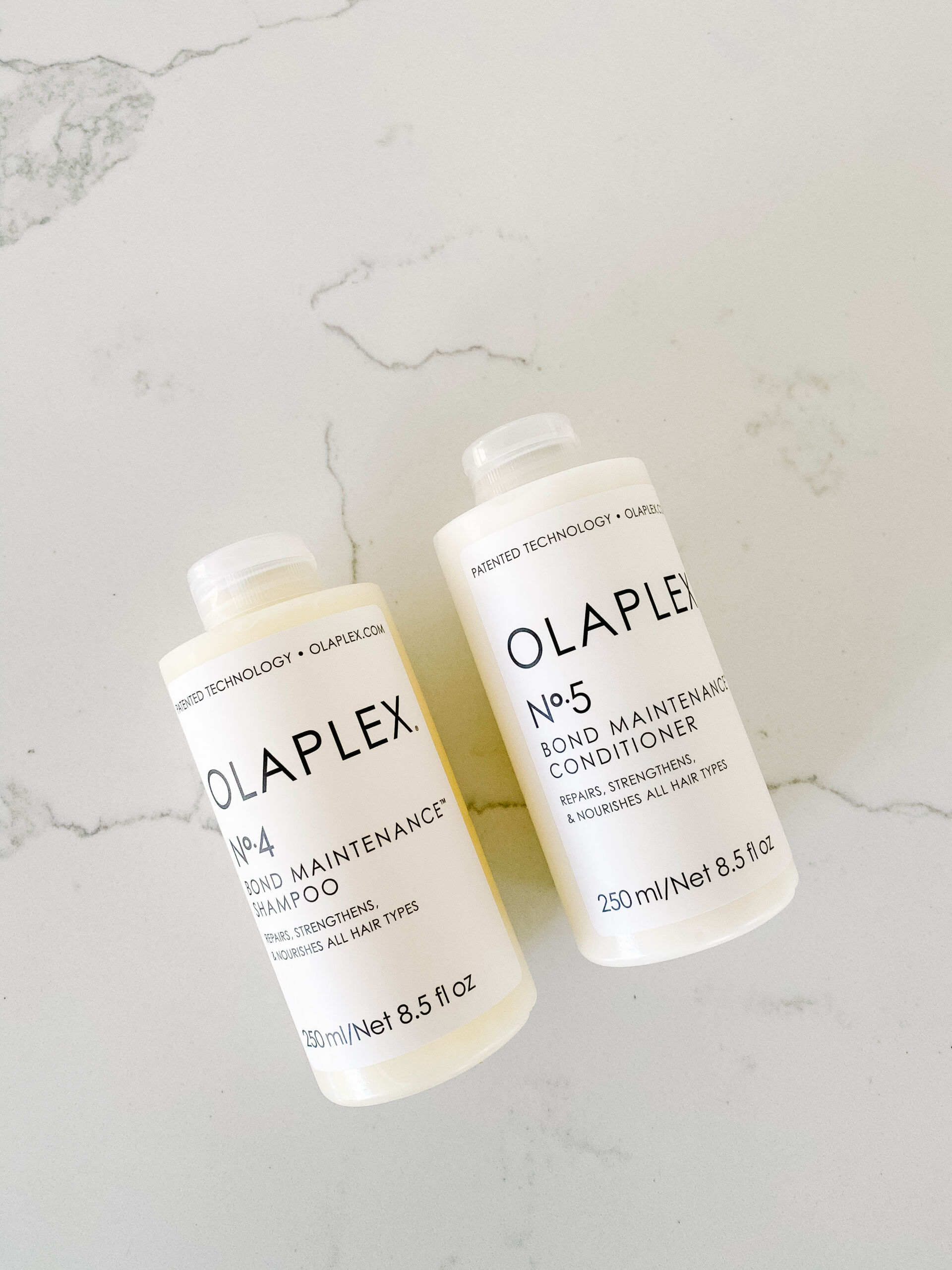 Crest Whitestrips Sensitive Teeth Whitening Kit: I've been using these strips for a few years now at the recommendation of my dentist and just replenished my stash. I use these once a week for about 30 minutes.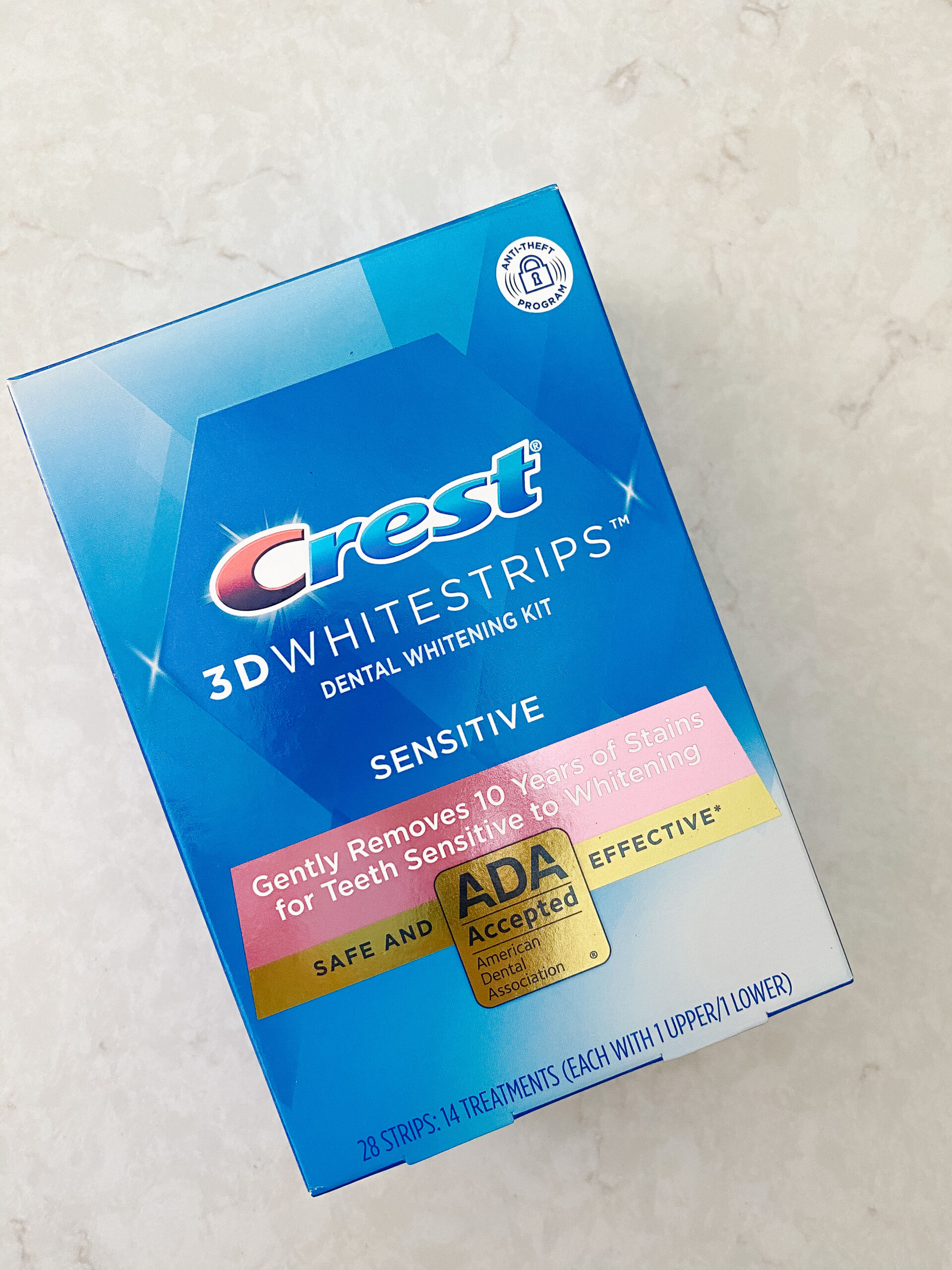 Rose Face Mask: I've been using this mask since 2018 and have blogged about it a million times (and always include it on my Valentine Gift Guides & Christmas Gift Guides). This silky gel infused with rose petals is hands down my favorite face mask for hydrating and toning. It comes in two different sizes and you can find it at Sephora / Nordstrom / Walmart.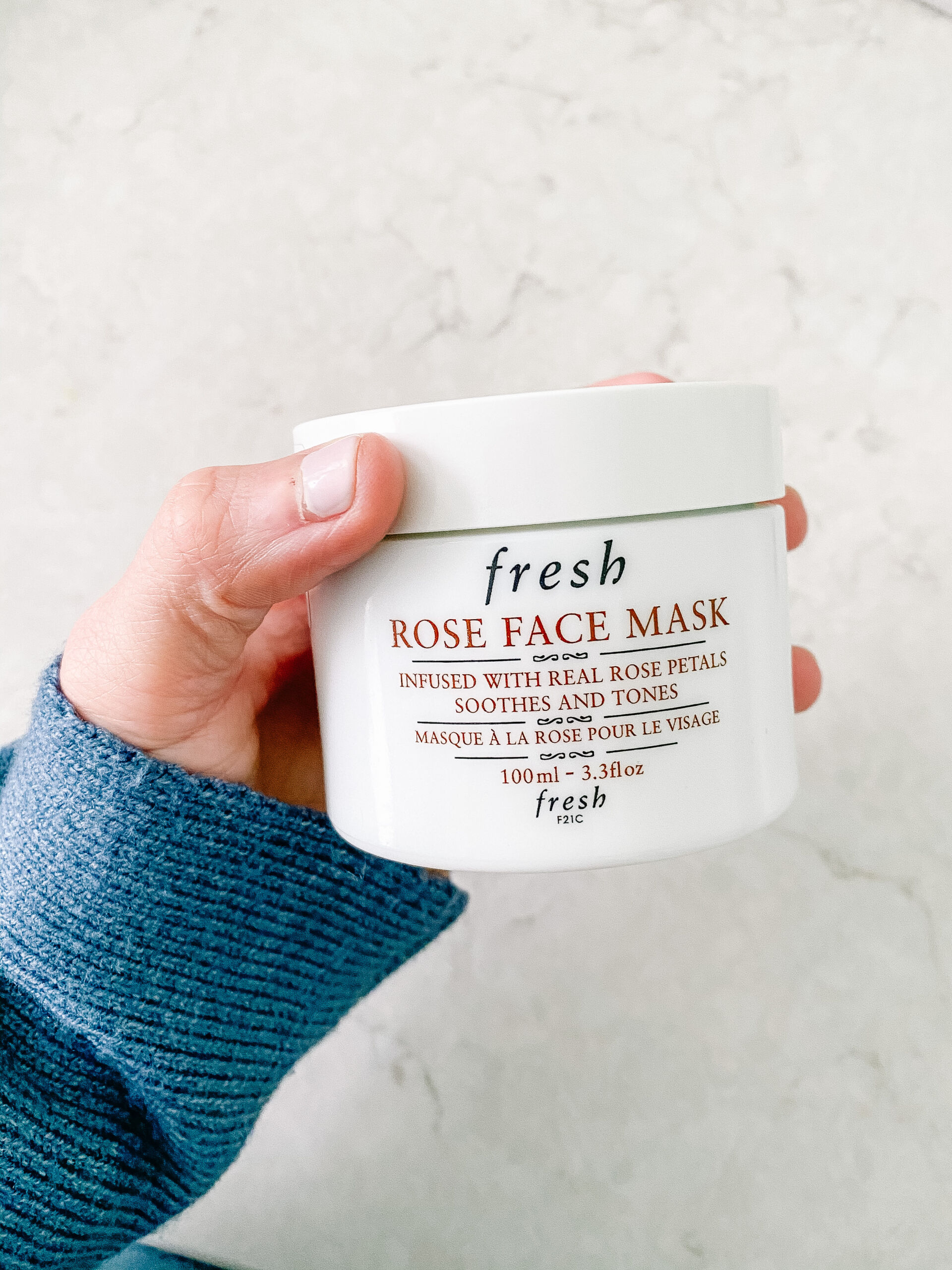 Beyond The Pale Pink OPI Nail Polish: This is my go to nail polish color right now. It's a slight pale pink and is SO pretty!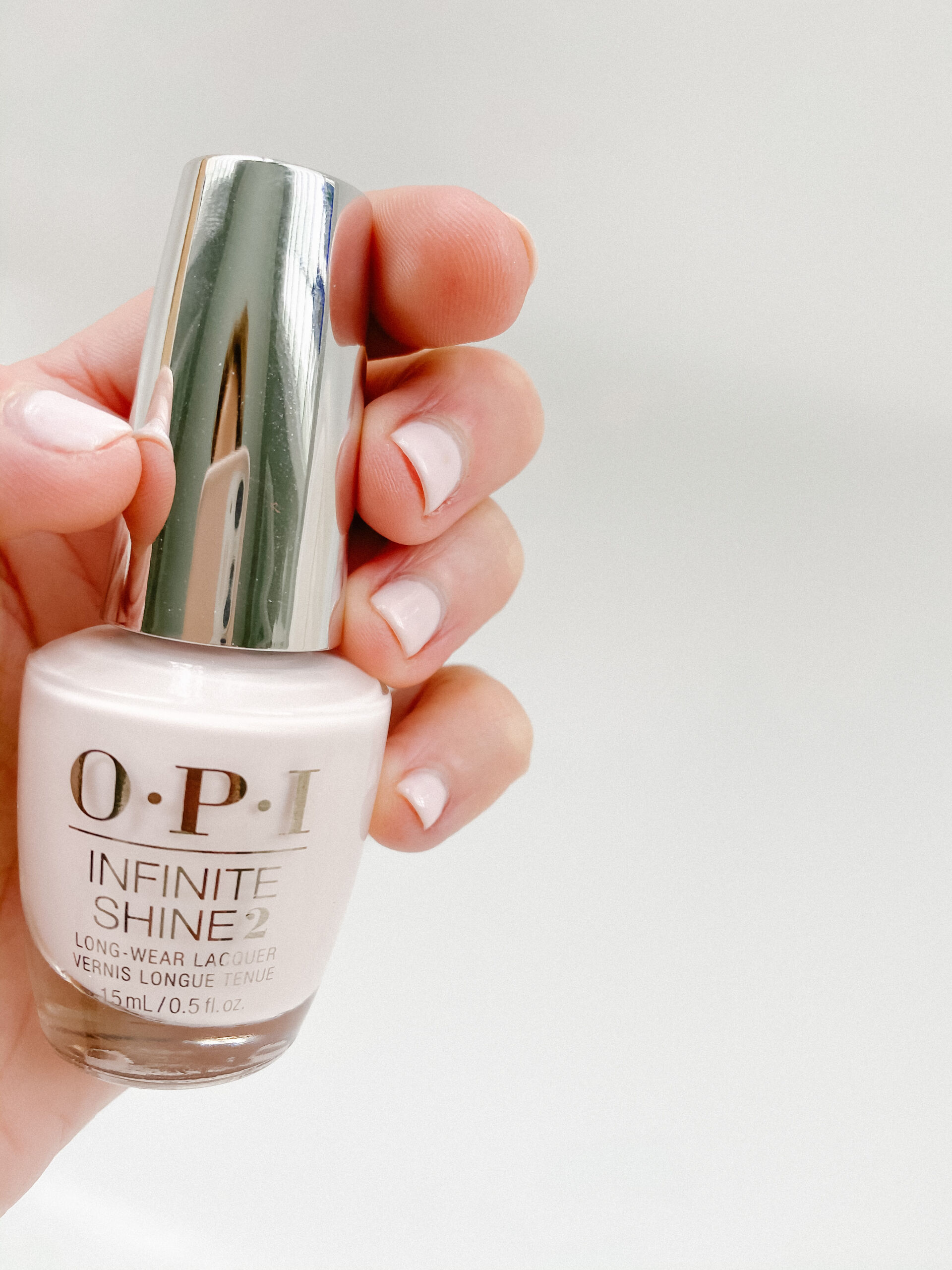 CeraVe Hydrating Makeup Remover and Face Wash: My dermatologist highly recommended this new cleanser from CeraVe during my last appointment and I LOVE IT. This foam to cream cleanser is formulated with hyaluronic acid to hydrate the skin and works well to remove makeup. I love this stuff so much and am thrilled to have found a cleanser that is affordable! Highly recommend!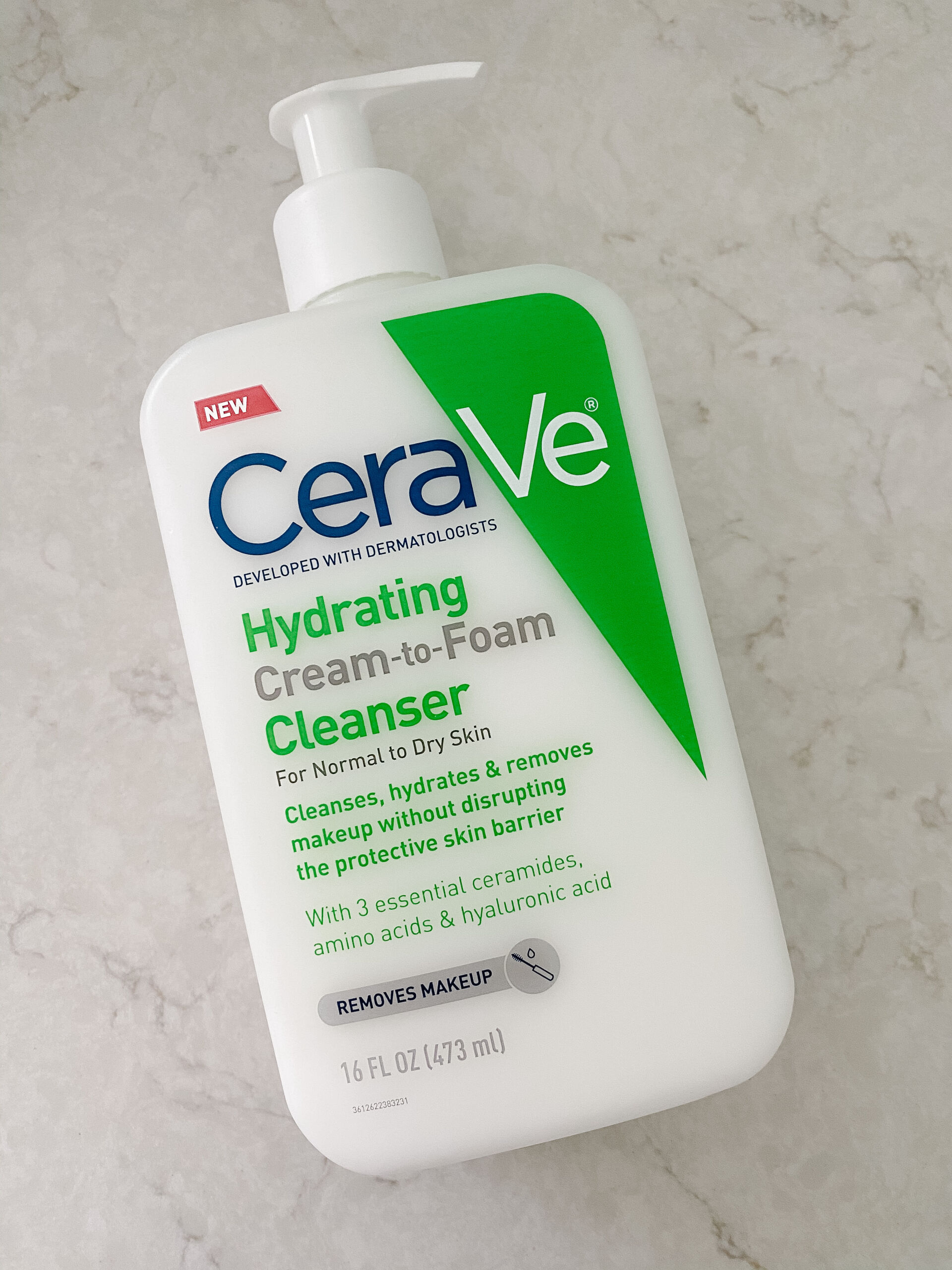 Calm Anti-Stress Gummies: I'm on my second bottle of this magnesium supplement and I think it works. The Amazon reviews were what sold me. While these are marketed for stress relief, I originally purchased them for bone support in hopes that they would help prevent me from pulling my neck (which I am prone to)! Based on the reviews, these appear to be popular for kids with ADHD, ADD or anxiety too.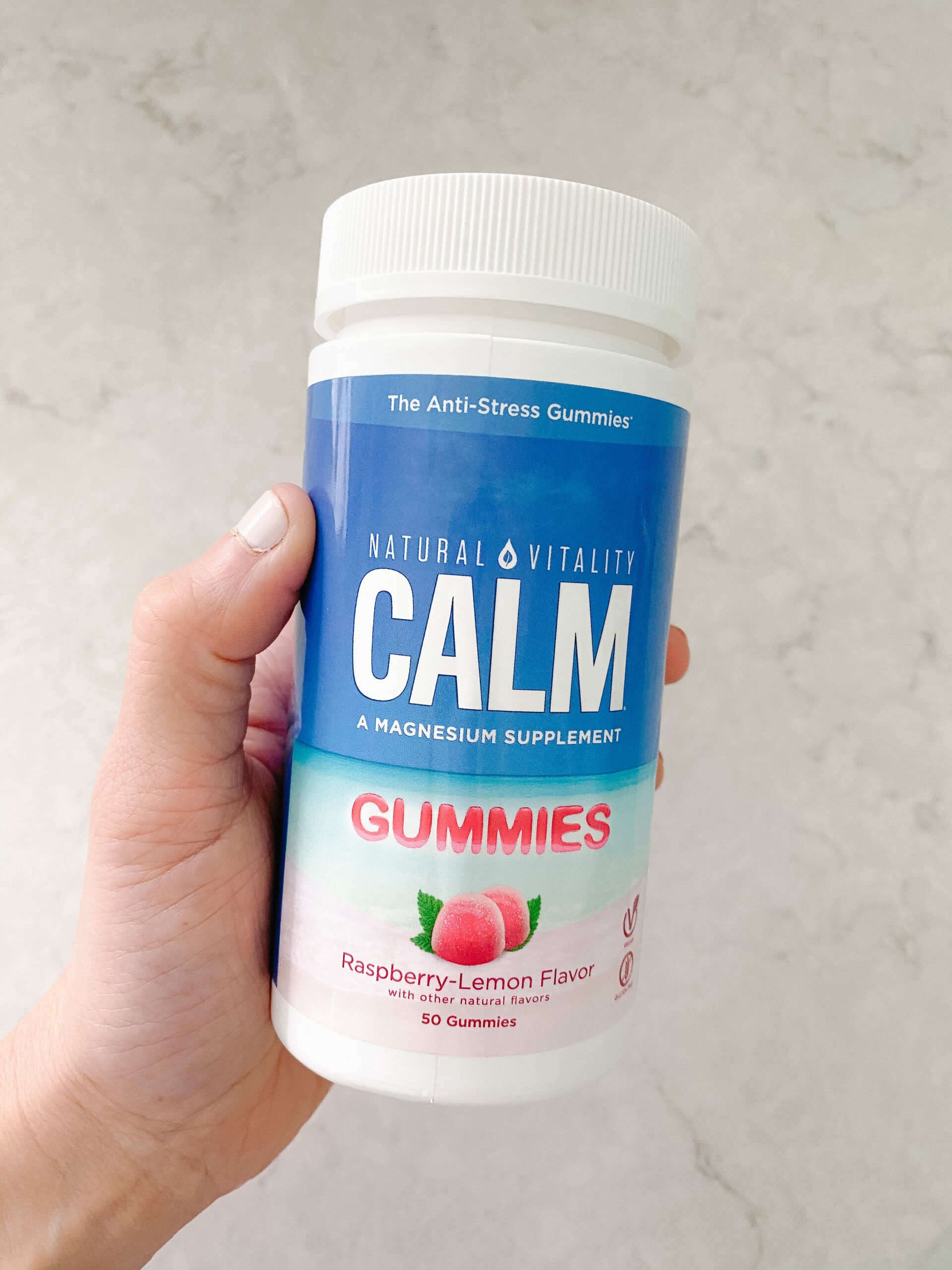 Home
Store Bought Short Cuts: We couldn't live without Primal Kitchen condiments and Tessemae's salad dressings. These have saved us SO much time from making ranch or ketchup from scratch during Whole30 and they all actually taste GOOD!!! So although these aren't the cheapest ingredients, they are worth the investment. You can find Primal Kitchen at Target, Amazon and some grocery stores too! We really love the ketchup, mayo and all of the salad dressings. You can find also find Tessemae's at Target, Amazon and some grocery stores. We have loved all the salad dressings, especially the ranch!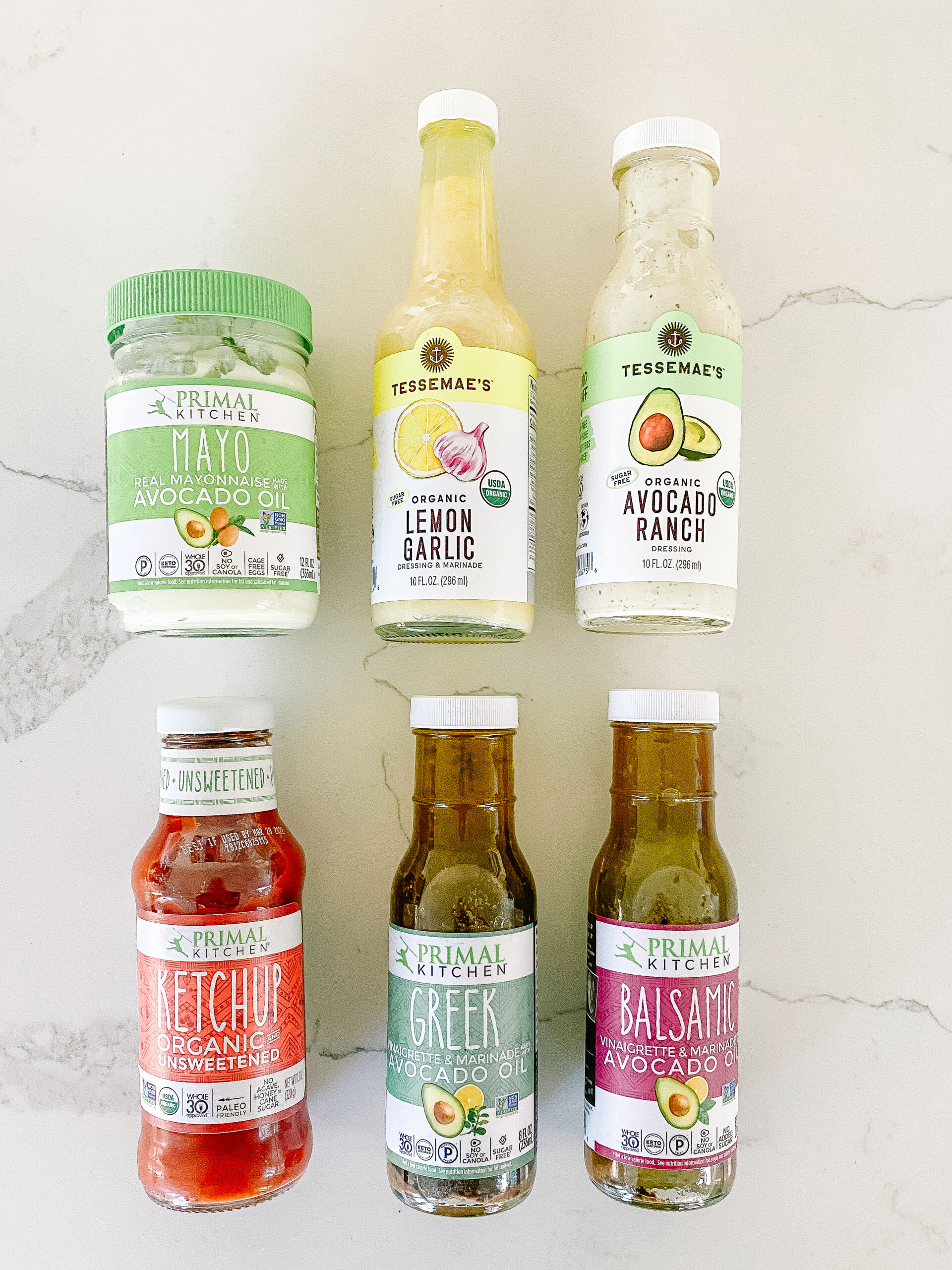 Air Fryer: I do NOT know why I waited so long to get one but I finally purchased an air fryer last month!! I originally purchased the air fryer just for fries (my favorite food) but we use it SOOOOOOOO much!!! Do you know how much better chicken nuggets are once they've been warmed up in the air fryer for a few minutes?! Mind blowing. We've also done brussels sprouts, salmon and more in the air fryer! I highly recommend if you don't have one.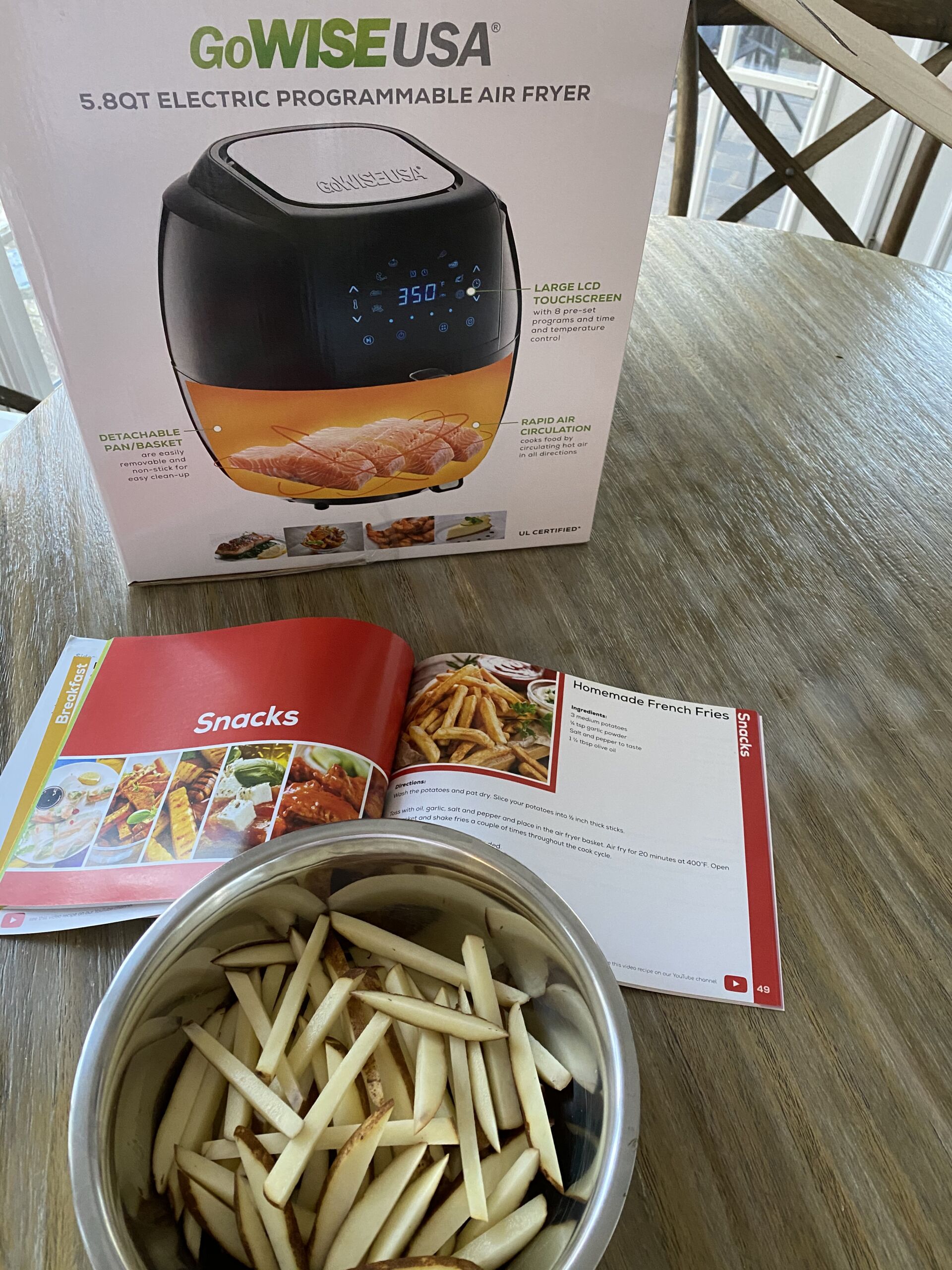 Fondue Pot: I've talked about this SO much lately so I won't go into another review but we have LOVED our fondue pot and most recently used it for Valentine's Day!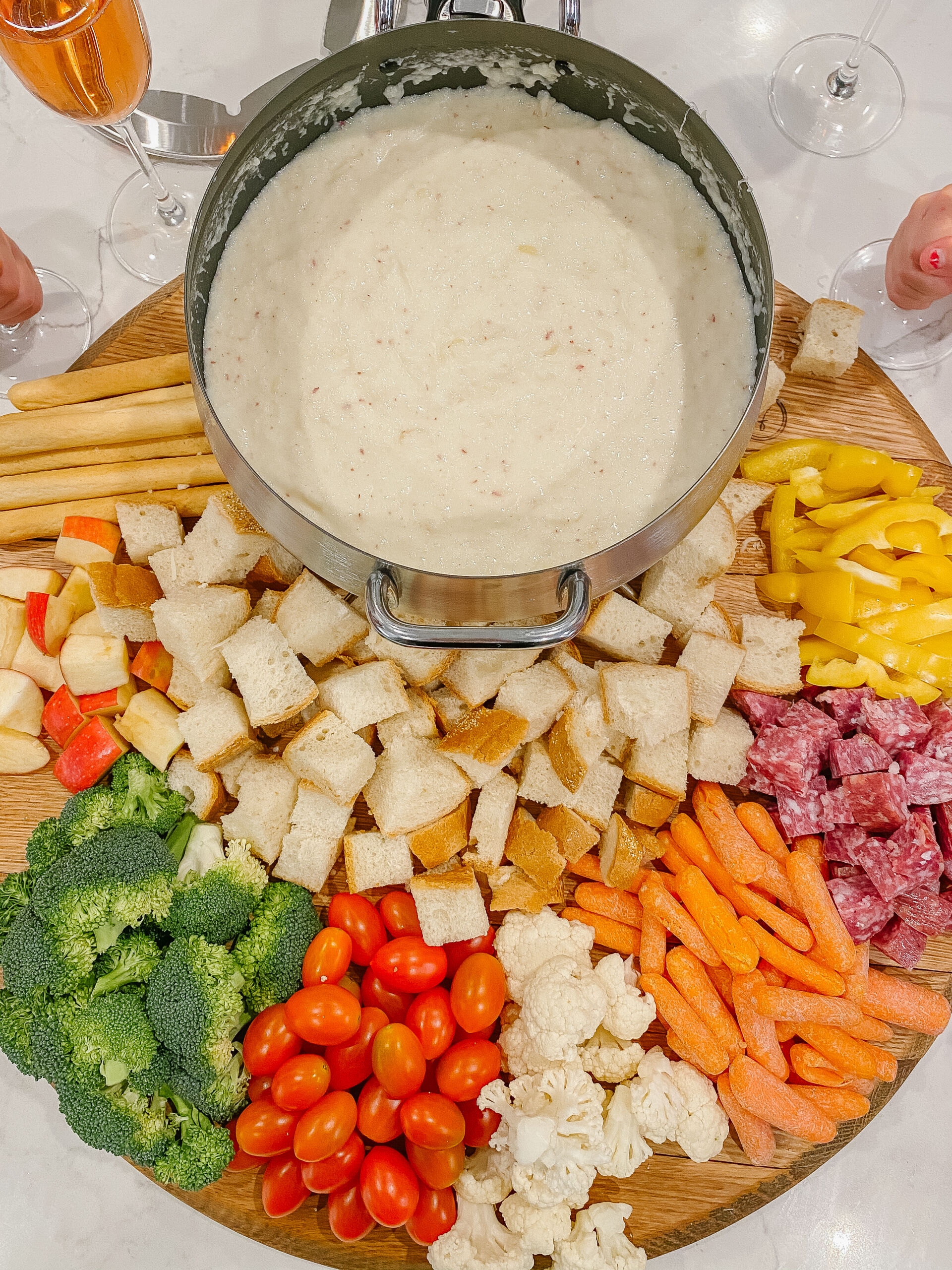 Books
I read a LOT of books this month (well, a lot for me anyway). Here were my faves:
Fashion
Date Night Outfit: I've shared this balloon sleeve top a few times now but recently dressed it up for date night and paired it with my favorite spanx leather leggings and combat boots. It was such a fun outfit and Matt loved it too.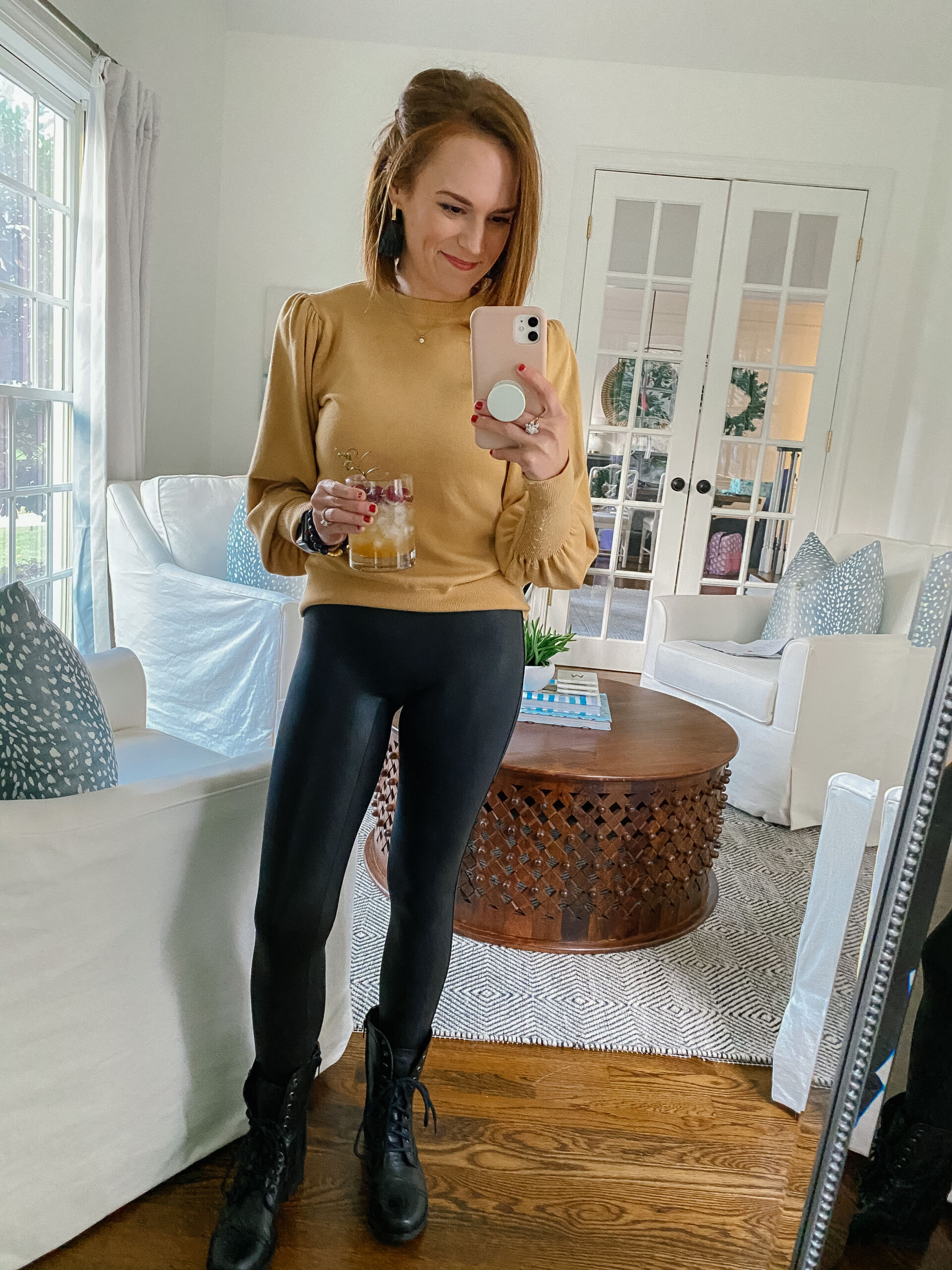 balloon sleeve top + combat boots + spanx leather leggings
Roll Neck Cotton Sweater: Featured on my Valentine's Day for Her Gift Guide, this is one of my favorite sweaters! It comes in 11 colors and is seriously so comfortable. It runs true to size and I love to pair it with jeans.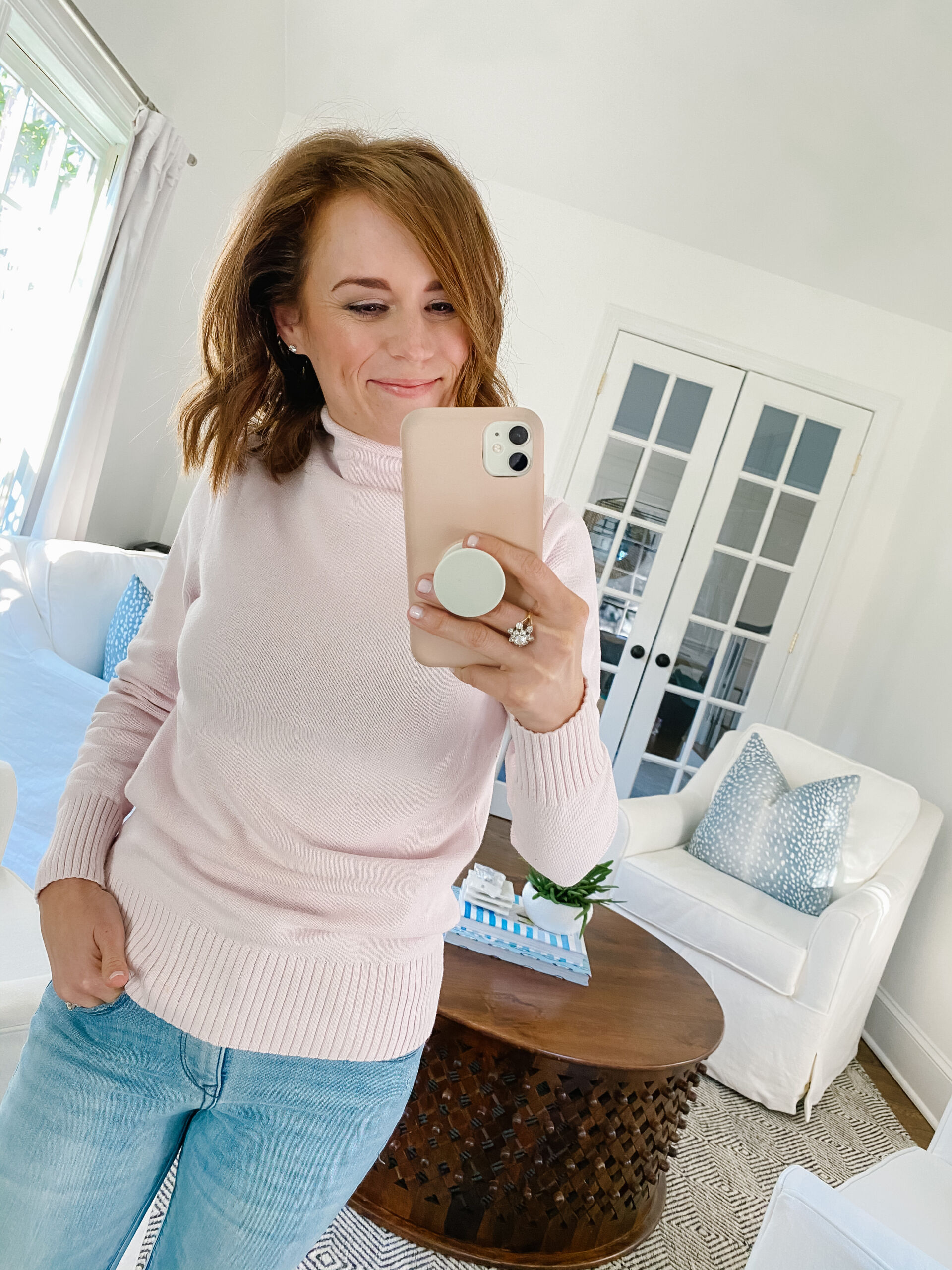 Ribbed Oversized Sweater: My all time favorite Amazon sweater (going on 2 years now).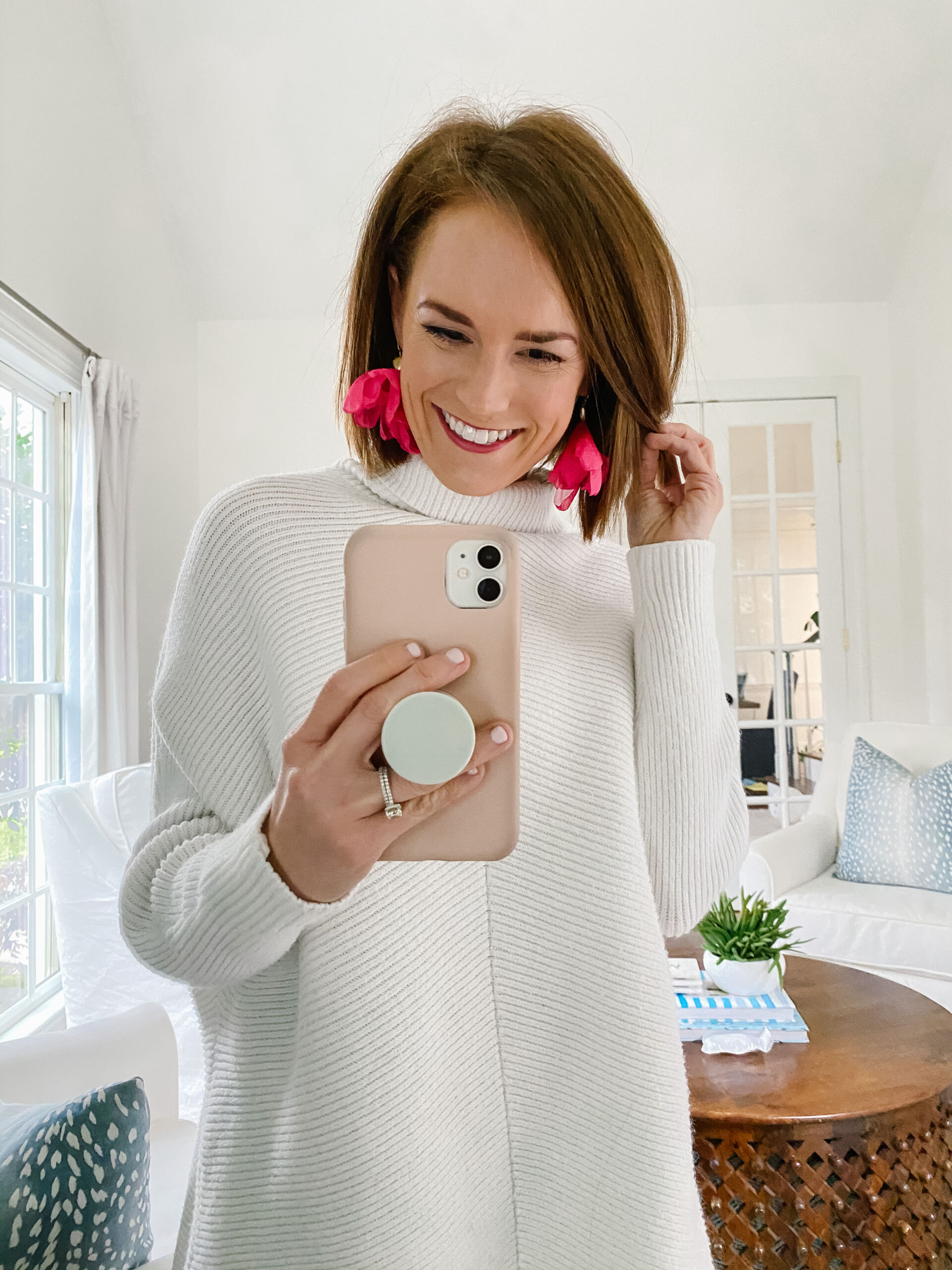 Kids
Qwixx: Recommended by a reader, I purchased this dice game for our family to play after dinner. It just arrived and we cannot wait to play it. There were almost 6500 reviews on Amazon and my reader promised we'd love it!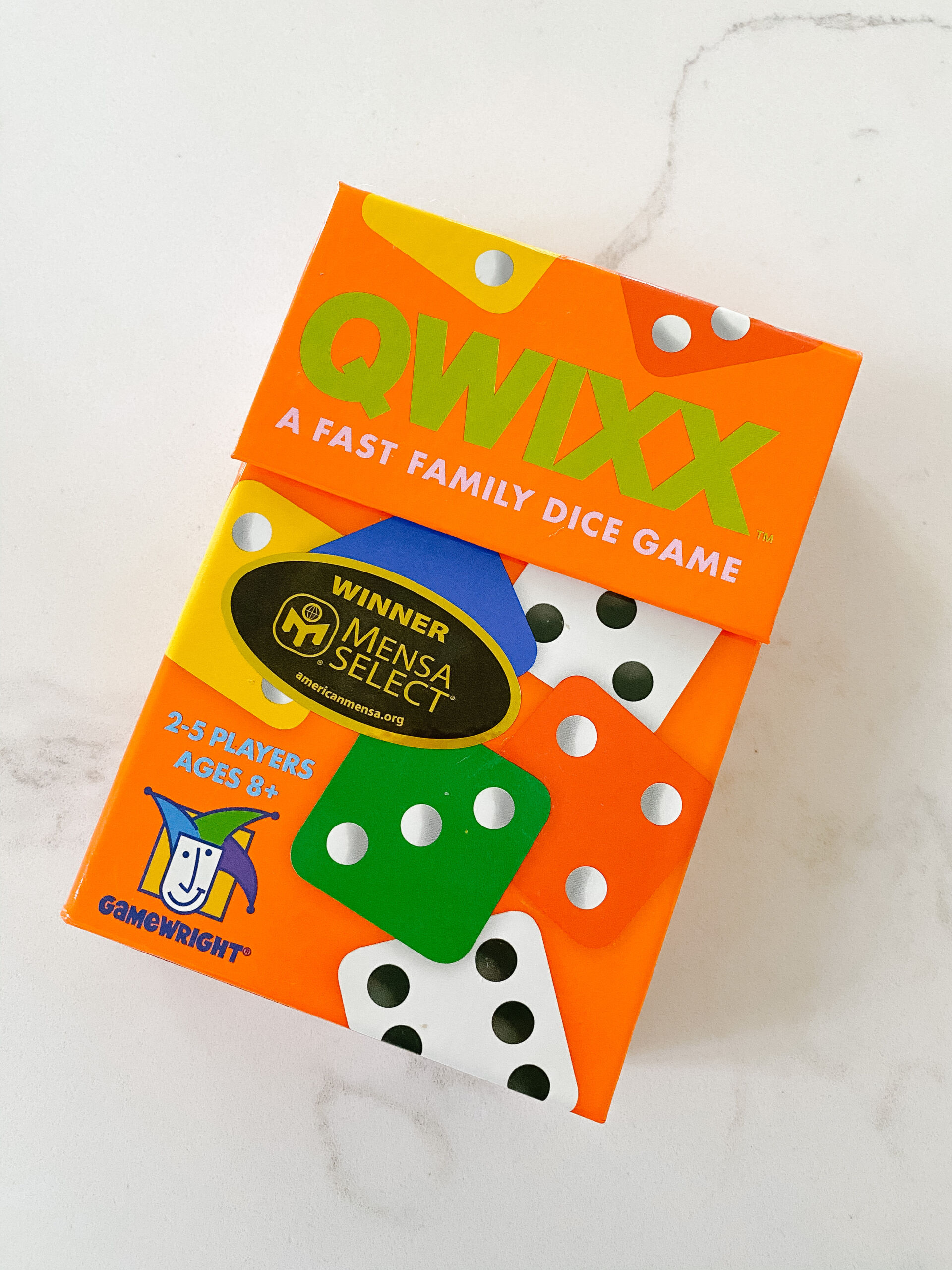 Happy Nappers: The kids saw these on an commercial forever ago and literally talked about them for like 6 months. They were elated to receive these from mimi & grandad for Christmas and practically LIVE in them. In fact, Thomas sleeps in his on Caroline's floor almost every night. They are so obsessed.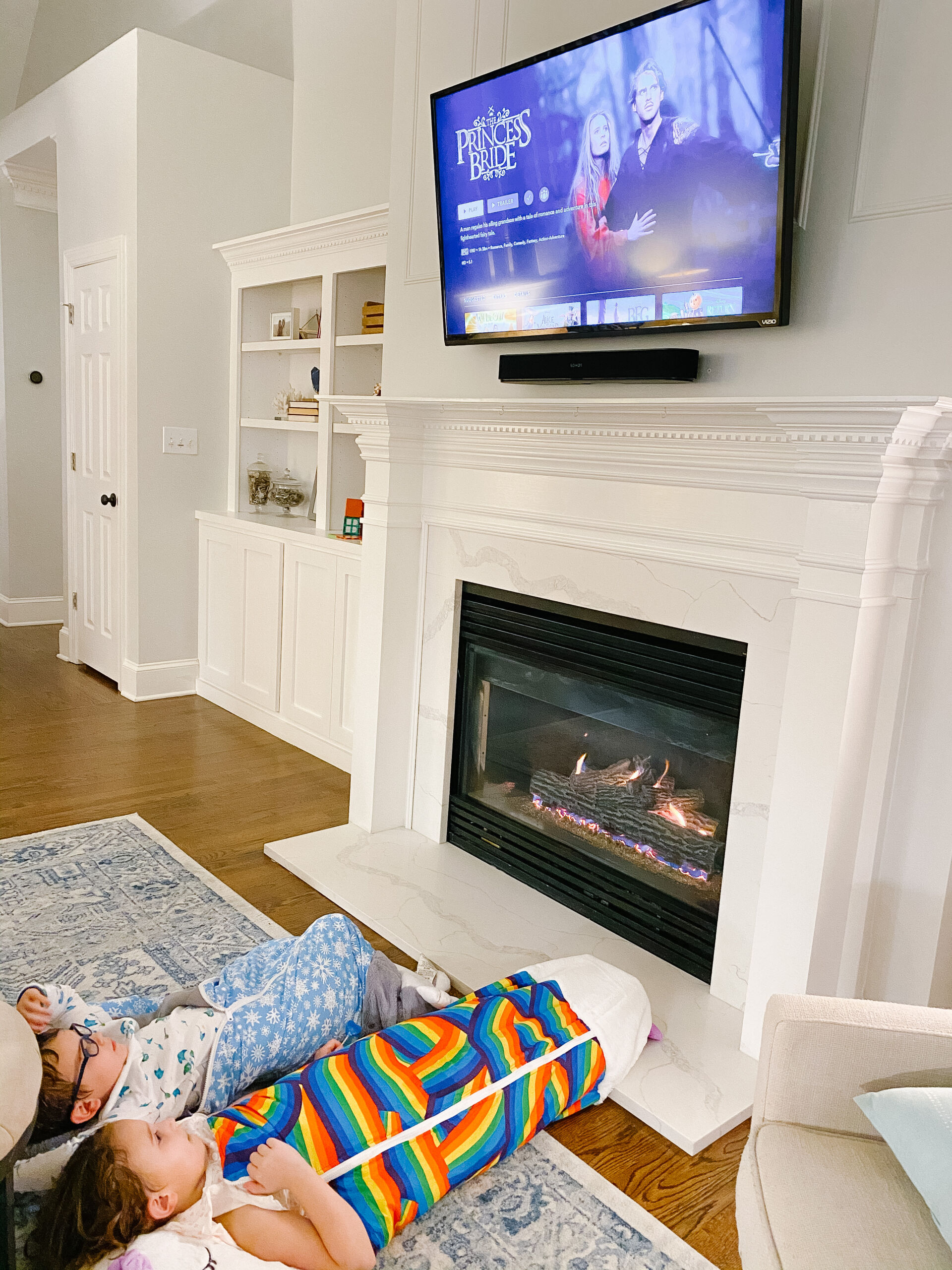 Lava Lamp: Yes, they are BACK! Caroline saved up her chore money and bought a lava lamp recently and LOVES it. She bought hers from the toy store, but you can definitely find them on Amazon!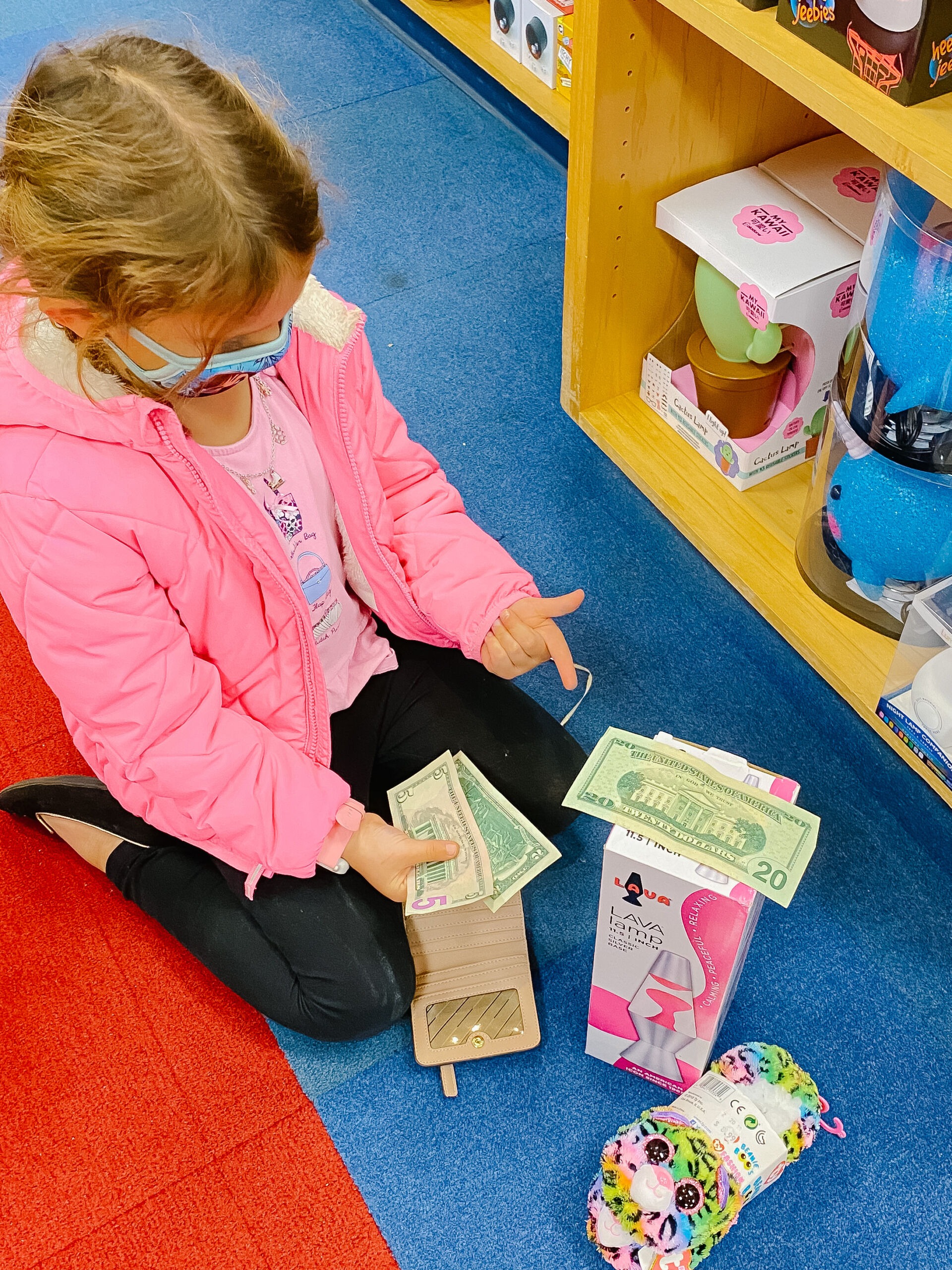 Bike Safety: The kids are still so obsessed with riding their new bikes they got for Christmas. Since it gets dark so quickly I have been purchasing ALL the bike safety gear lately (Bike Safety Flags, LED Bike Wheels, USB Rechargeable Bike Light Set, Traffic Cones & Slow Man Sign aka "Slowi") and we've been installing the items as they arrive!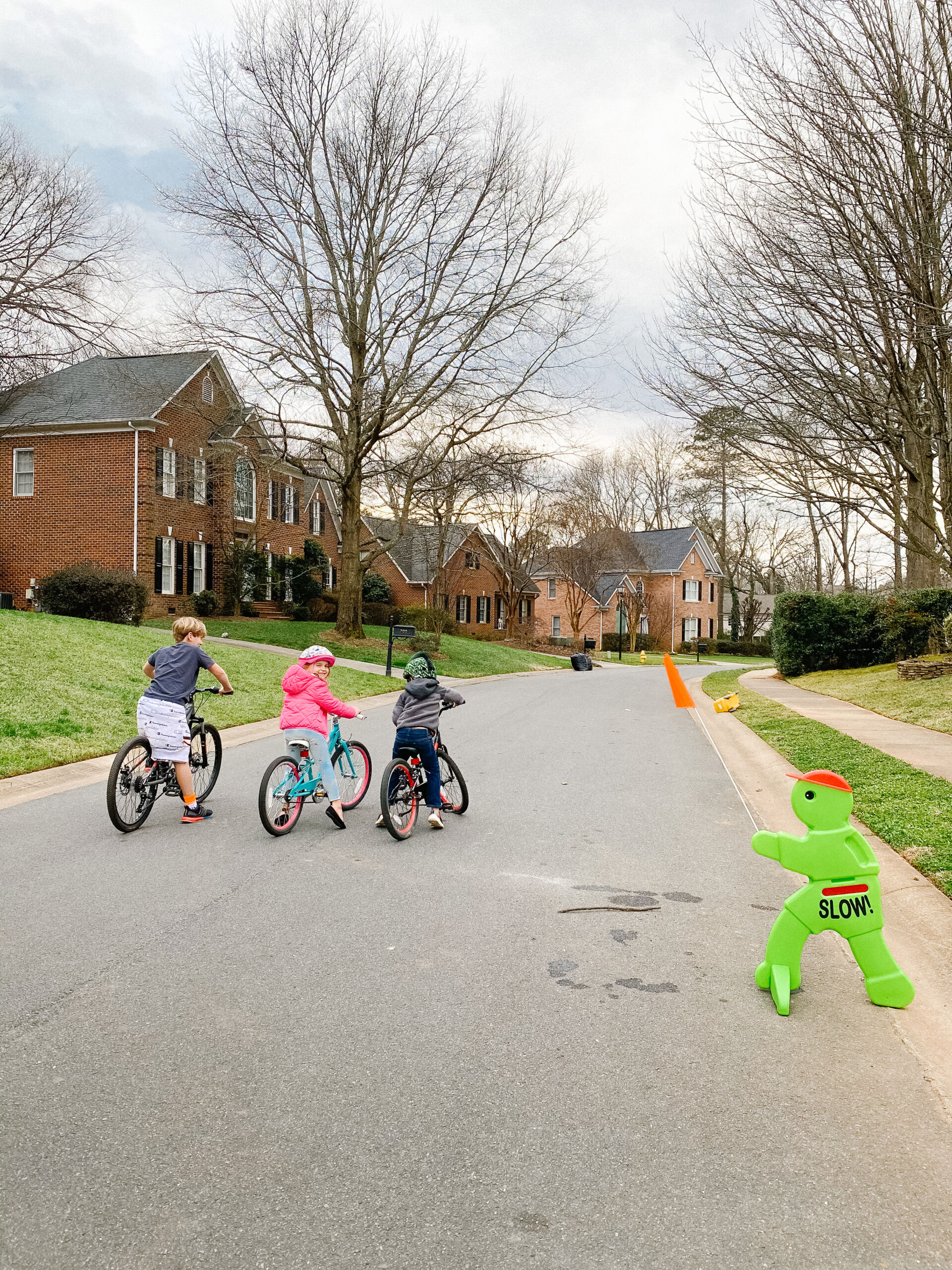 Ticket to Ride: Matt and I have been loving this game, which apparently many of you love too! In fact, this was a top reader recommended game when I polled y'all awhile back (like wayyy back in 2017 when we purchased it).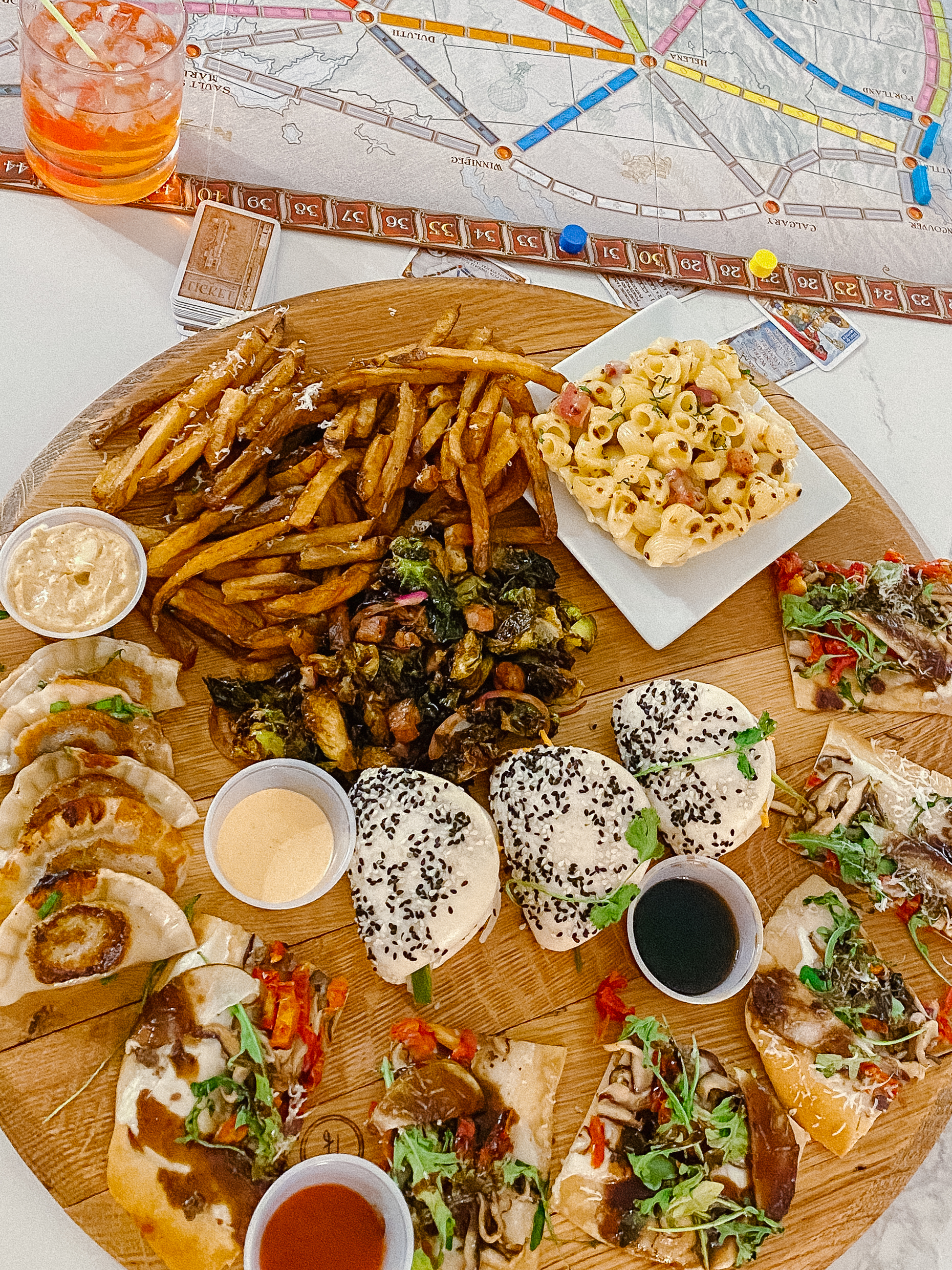 Gift Guides
I know we're past V-day now, but still wanted to include these in the round-up in case you're looking for a gift idea for another occasion!