I've got a delicious new soup for ya today — Italian Sausage Orzo Soup!
This one is soooooooooo easy it will blow your mind. It's hearty, flavorful and the whole family gave it two thumbs up. This soup would also make for the perfect meal to deliver to someone in need as they could enjoy it right away or freeze it for later.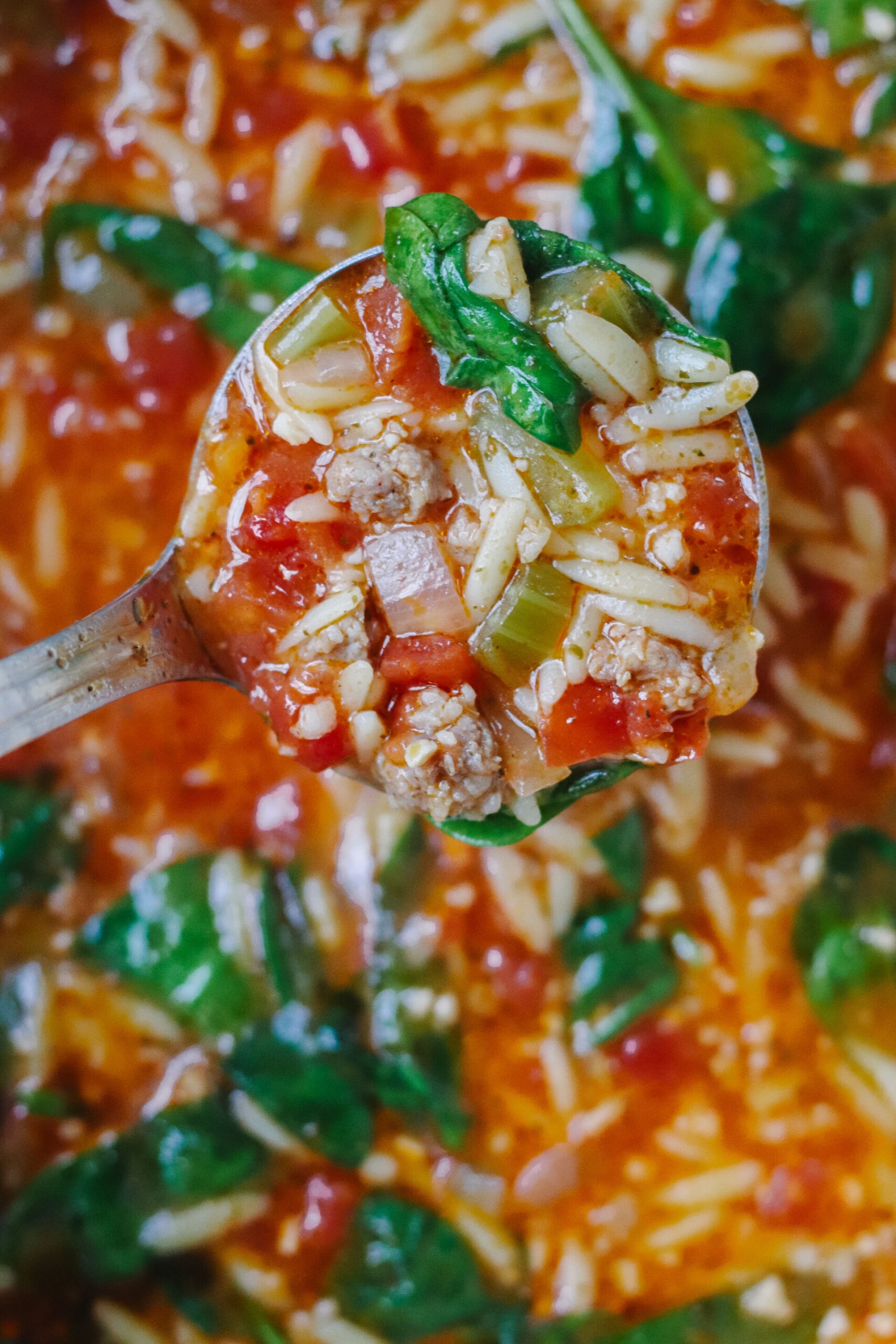 I originally started with this recipe that one of my friends sent me and adapted it from there by adding in a few extra ingredients (love hiding spinach in my soup for my kids), lots of extra sausage and tomatoes, etc. And I highly recommend serving this soup with fresh bread or my personal favorite — cornbread swirls.
You'll want to bust out your meat mixer masher for this soup too. And if you don't already own one of these, you need one!!! This is my favorite soup utensil.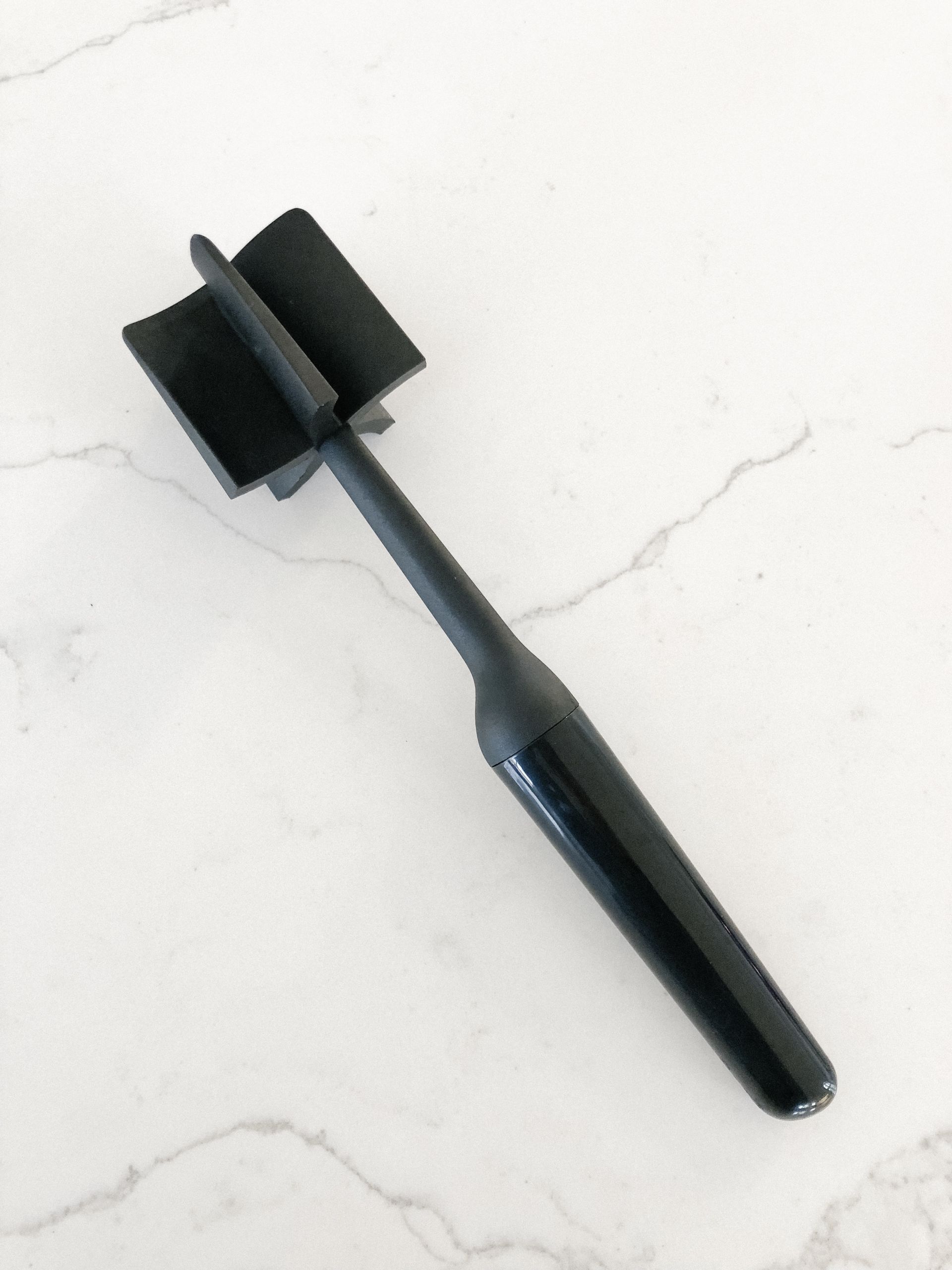 Dutch Oven Options:

Italian Sausage Orzo Soup
Italian Sausage Orzo Soup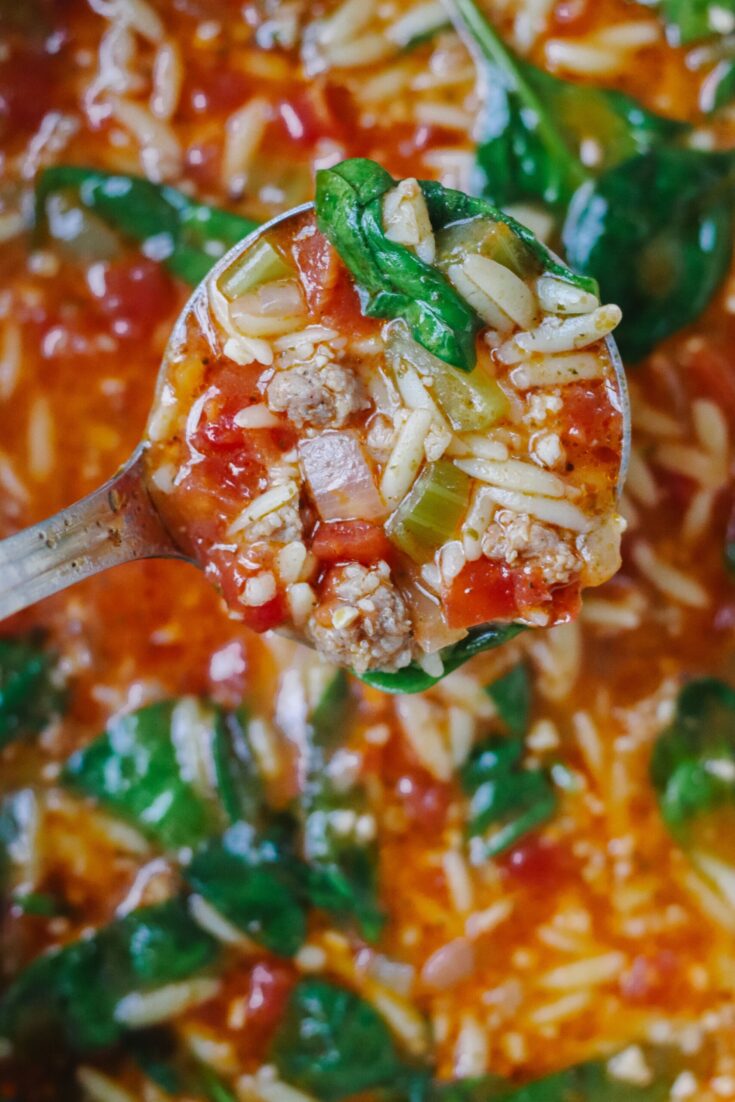 Ingredients
1 lb. Italian sausage
2 tbsp olive oil
1 sweet onion, diced
3 cloves garlic, minced
1 cup celery, diced
3/4 cup orzo pasta
4 cups chicken broth
2 15-oz cans petite diced tomatoes
2 tsp Italian seasoning
4 cups loosely-packed spinach
salt and pepper
Instructions
Heat oil in a large stock pot on medium-high. Add sausage and cook until browned, stirring as needed. Add onion, celery and garlic and saute until tender (3-4 minutes). Add chicken broth, tomatoes, orzo, Italian seasoning and stir to combine. Bring soup to a boil; then reduce heat to medium-low and simmer for 10-15 minutes, stirring occasionally, until the pasta is al dente.
Stir in spinach and cook for 1-2 minutes, until wilted. Season soup with salt and pepper.
Garnish with desired toppings and serve with fresh bread.
*pin to save for later