I am so excited to finally reveal a few of the finished spaces in our home. For this tour, I'm sharing our kitchen, dining room, and family room!
I'm combining all 3 spaces into one post because we opened up all the walls between these three rooms to make one large space that all flows together.
It was a pretty major renovation, so our first call when we went under contract was to Atreum Construction. We have used them for years and their work is truly excellent — and they move quick which was important as we really wanted the work done before we moved in.
As with every other project, we couldn't be happier with how it all turned out. These spaces are so functional for our family now and we love them so much!
Alright, let's start with the kitchen.
The Kitchen
As a reminder, here is where we started….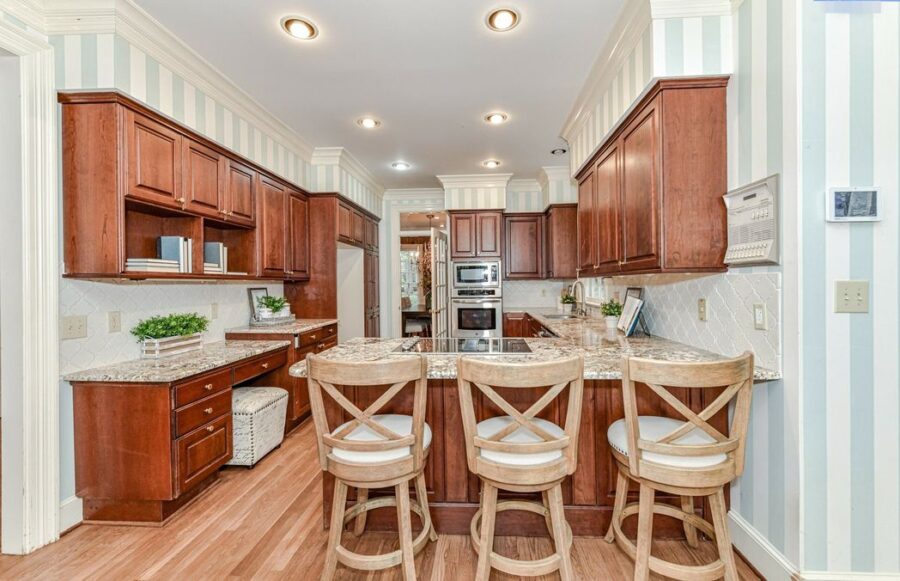 While the original kitchen wasn't terrible, our vision was to open it up, brighten it up, and lay it out in a way that is more functional for our family.
Our wish list for this space included:
A large island with lots of storage, space to entertain, and seating for all of us.
Opening up the dining room to the kitchen and actually using this space as our primary eating area for family sit-down dinners.
A large bar area for coffee and cocktails. We loved our last bar area so much and used it a ton, so we wanted to include this in our new kitchen too! You can see a full post on our finished Home Bar.
It took hours and hours of standing in the kitchen with our contractor, our designer, friends with good design vision, and LOTS of painter's tape to figure out how to reconfigure this space. I shared a deep dive on the plans in my Kitchen Renovation Plans post, but to open up the space, we needed to take down 3 walls.
Same angle, with less walls…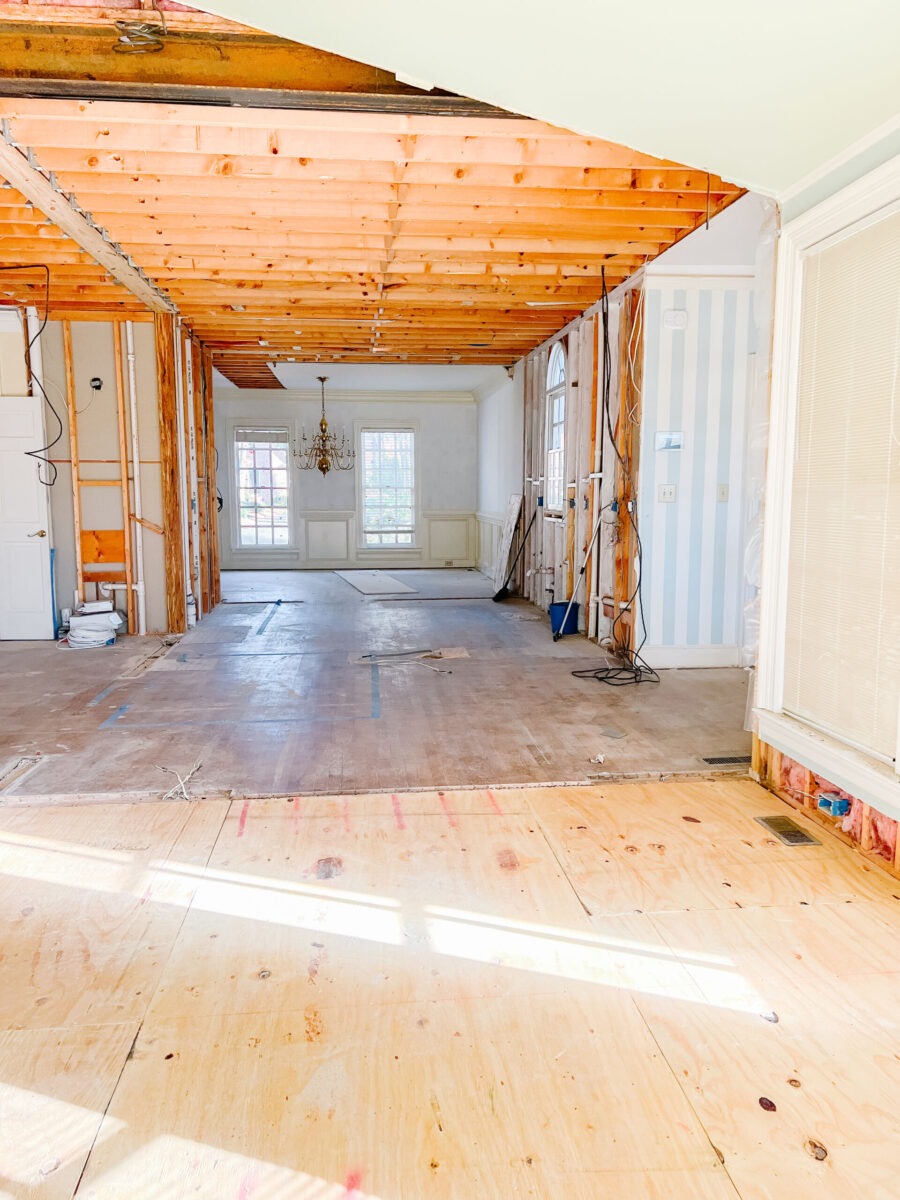 And here's how it turned out!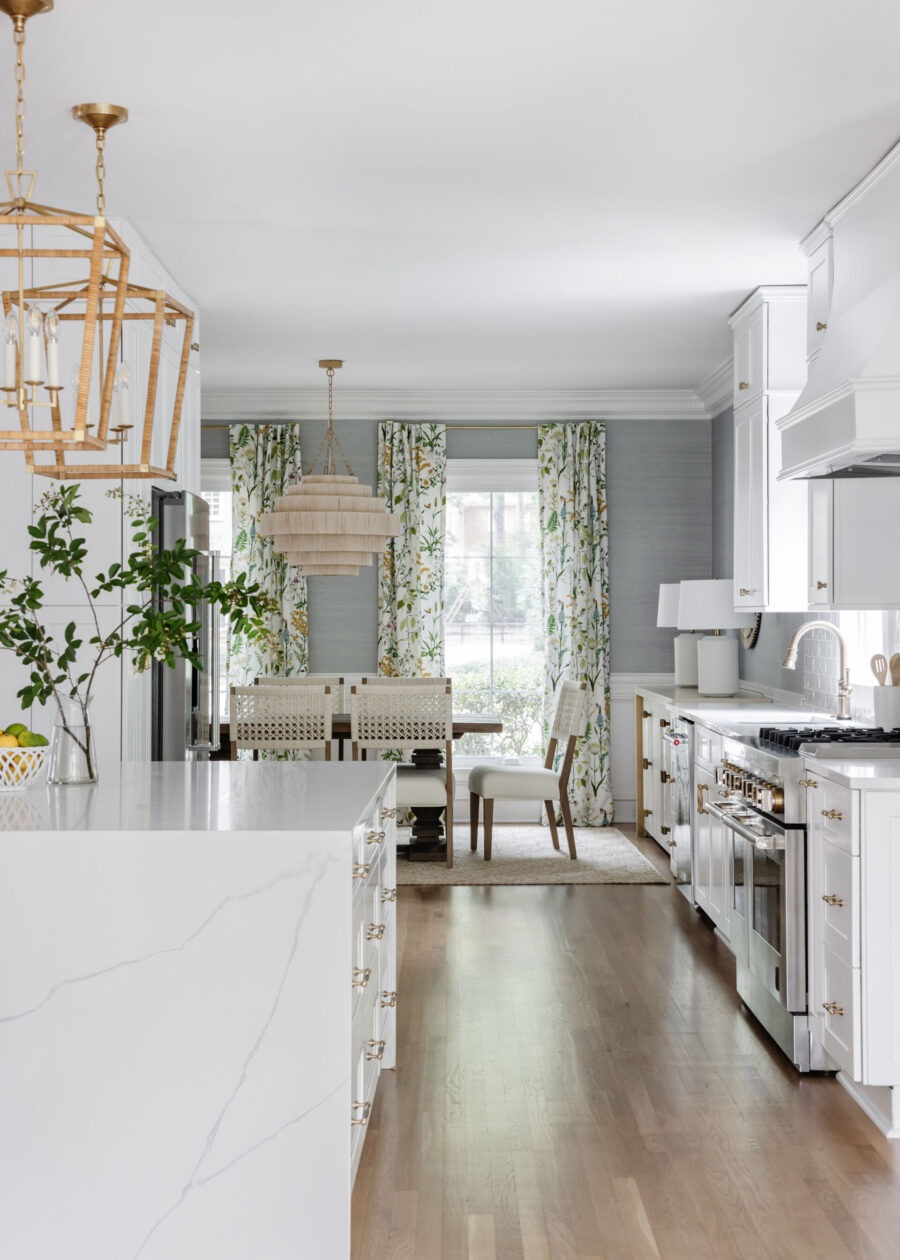 Our Kitchen Appliances
I've received lots of questions about which appliances we ended up buying so I'll give you the rundown. We again purchased all of our kitchen appliances through Queen City Appliance, a local business with 70+ brands, knowledgeable sales associates, and price match guarantee. As with our last kitchen renovation, we had a great experience selecting, ordering, and on-time delivery and installation.
My highest wish list item was the 48″ RISE gas professional-style range from JennAir, and I was lucky enough to partner with them for a discount! This contemporary design range really made my dreams come true. It features warm brass steel knobs, which give a halo effect with their LED lights when the burner is on, Wi-fi connection, and a griddle (which we use A LOT).
Next, the fridge. We ended up going with the KitchenAid counter-depth fridge which I absolutely love. It's French door style, has lots of room inside, and an exterior water dispenser (very important for us)!
For our dishwasher, we went with KitchenAid. It's quiet, works really well to clean and dry our dishes and I love the third rack. However, I really miss the auto-air drying feature from our last Bosch dishwasher.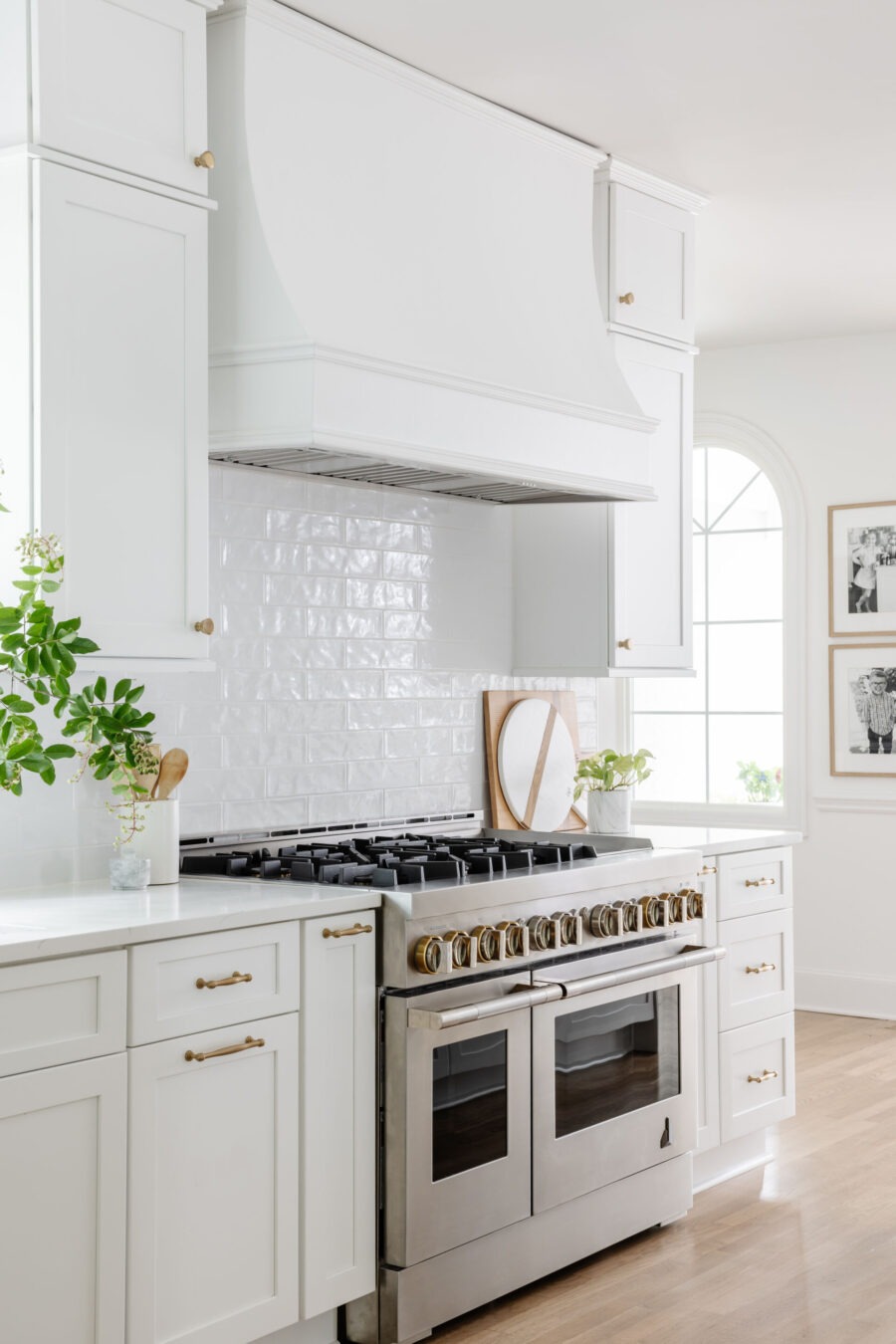 The Dining Room
Next up, the dining room!
Here's what we were working with…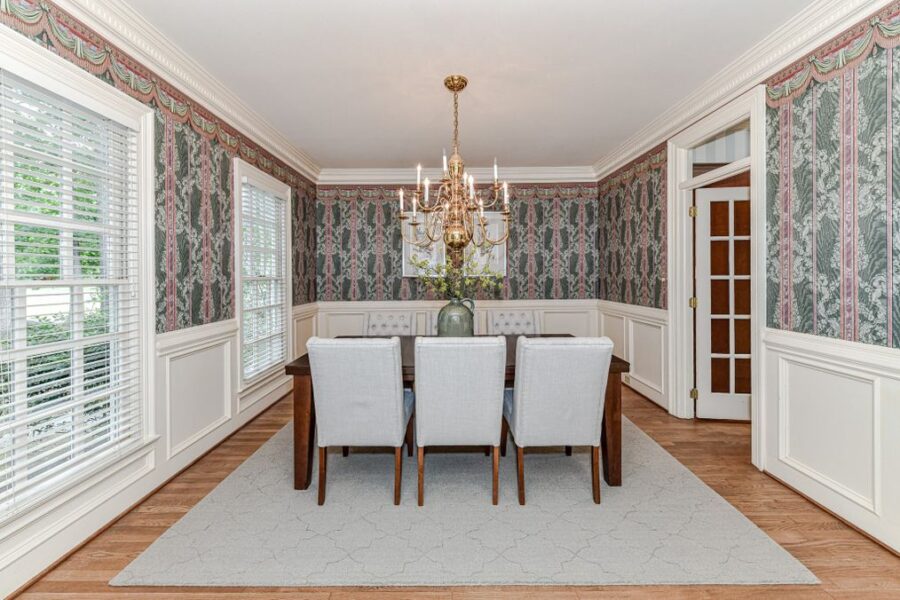 We took down the wall separating the dining room and the kitchen and then flipped this room around a bit.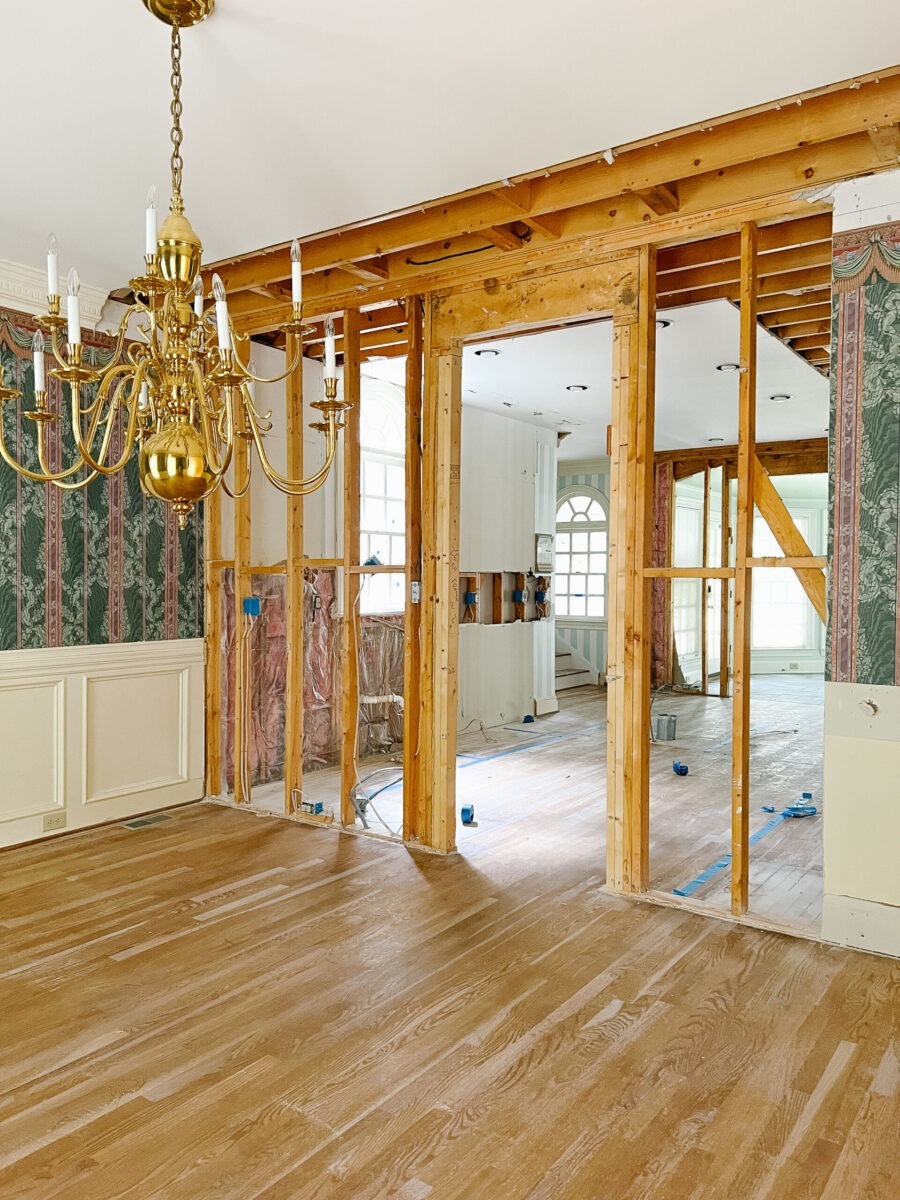 And here's how it turned out!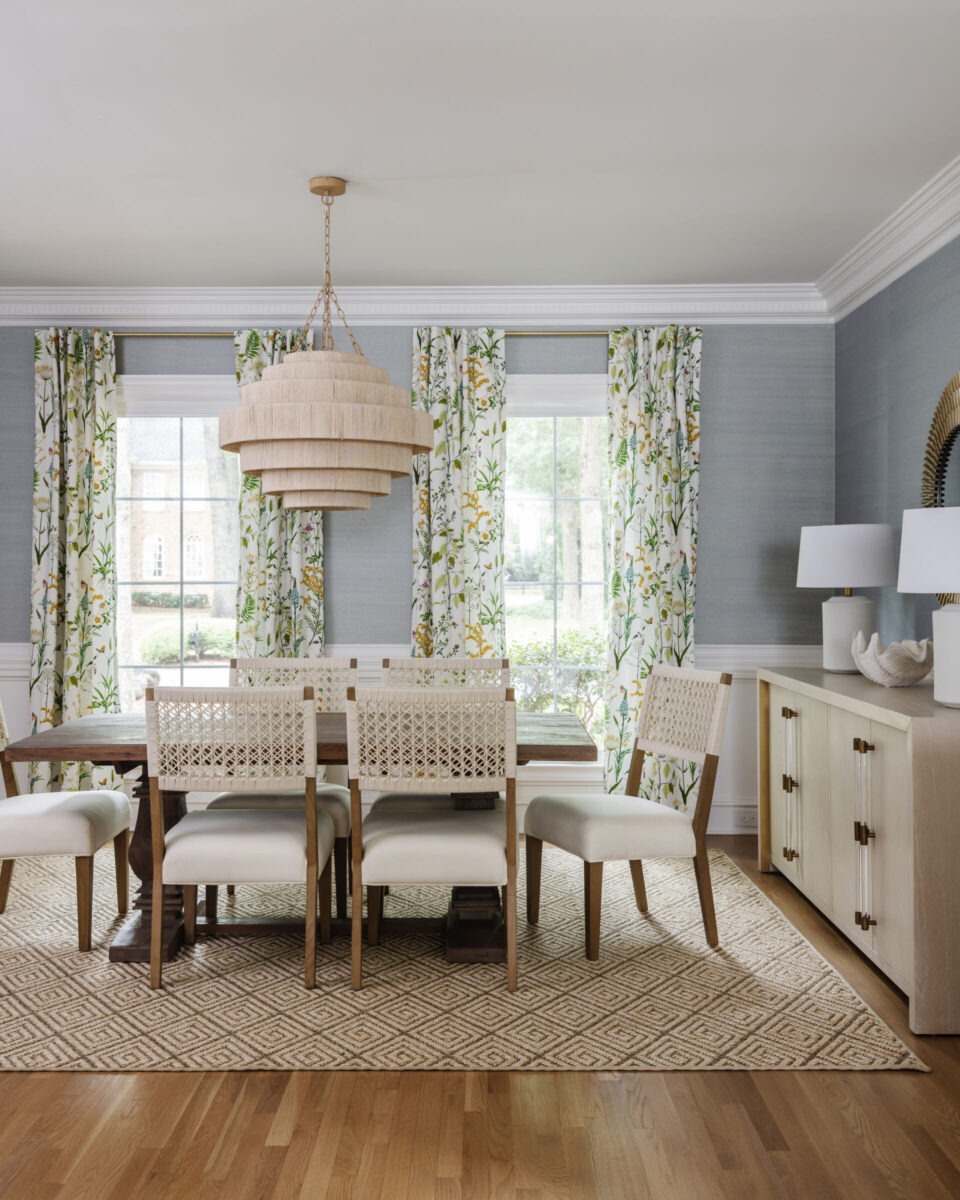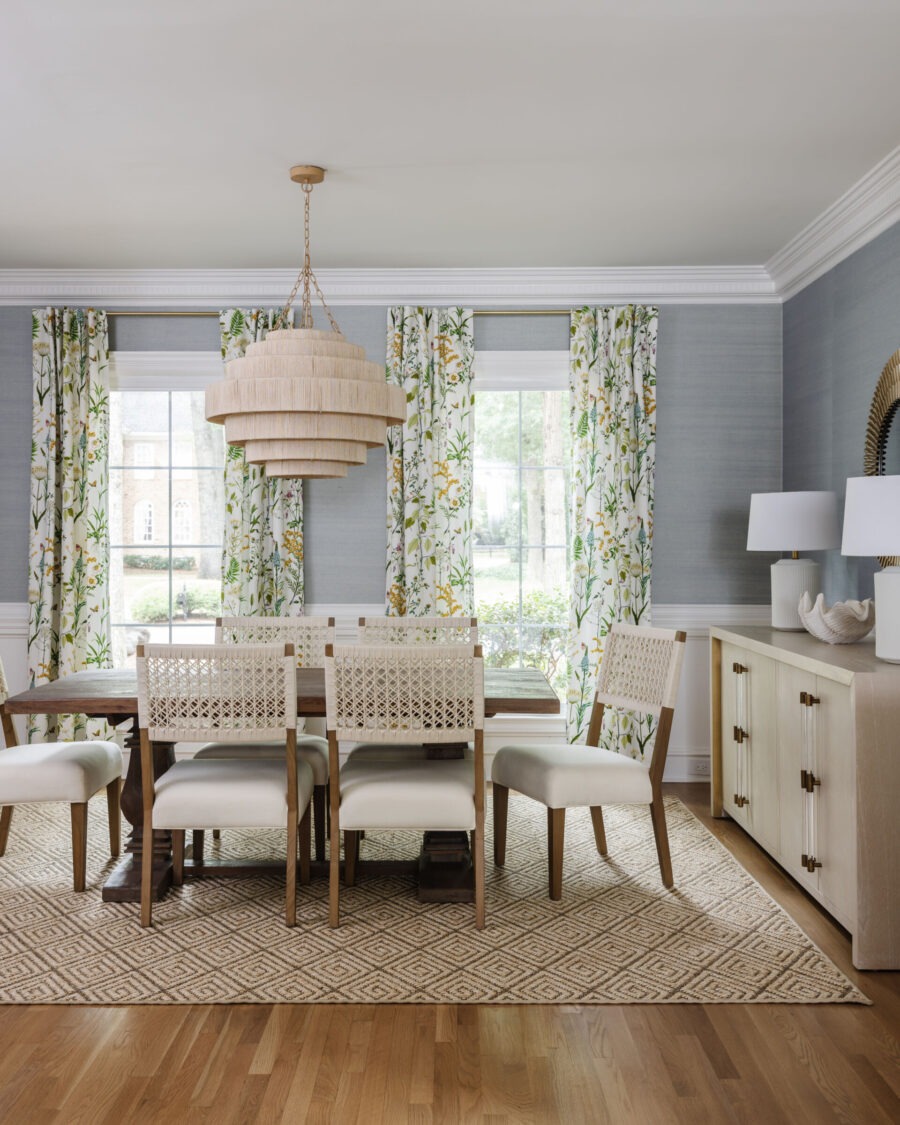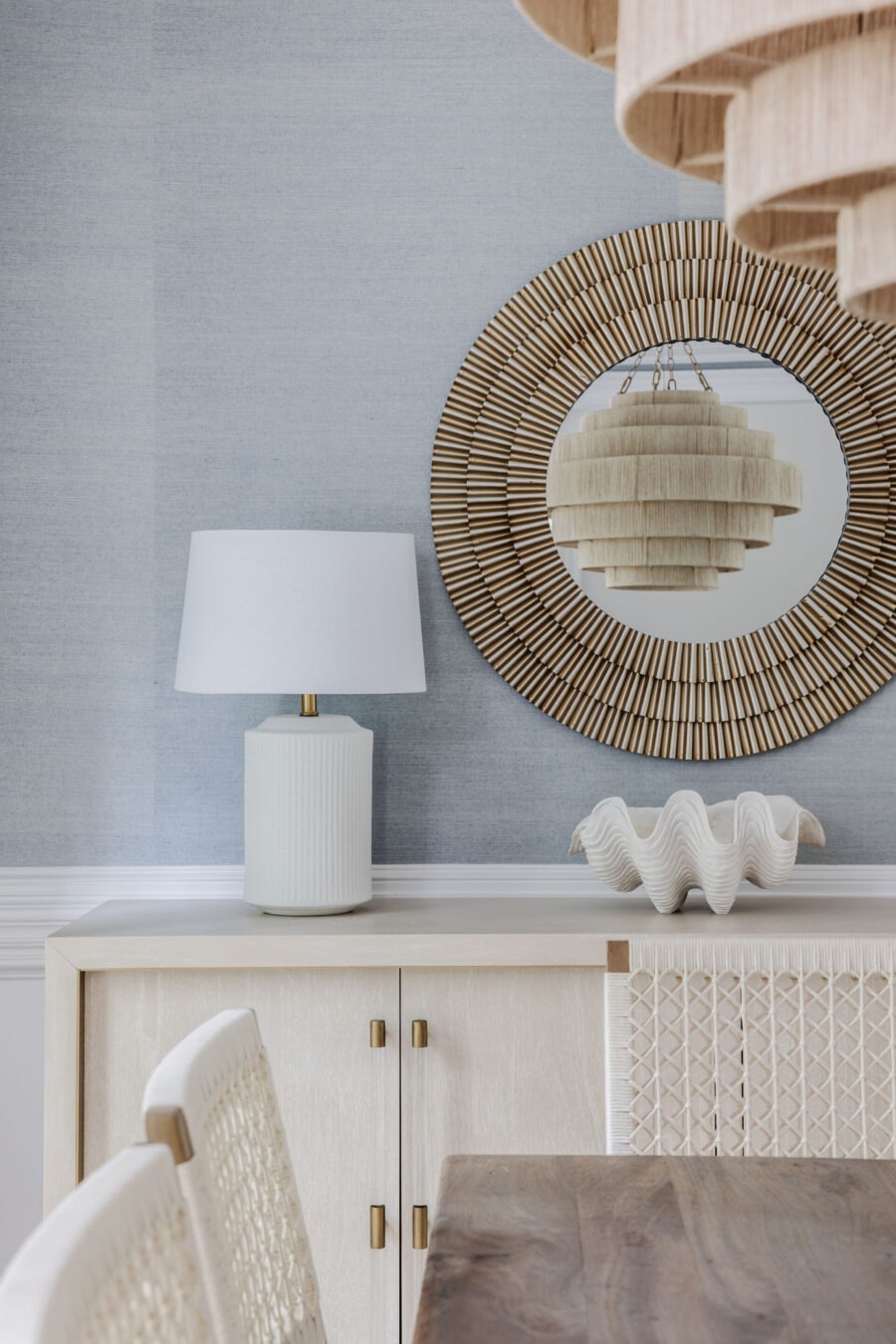 The Family Room
Last up, the family room!
I shared tons of details on our plans for this space in my Home Bar post, as well as my Family Room Renovation Plans post!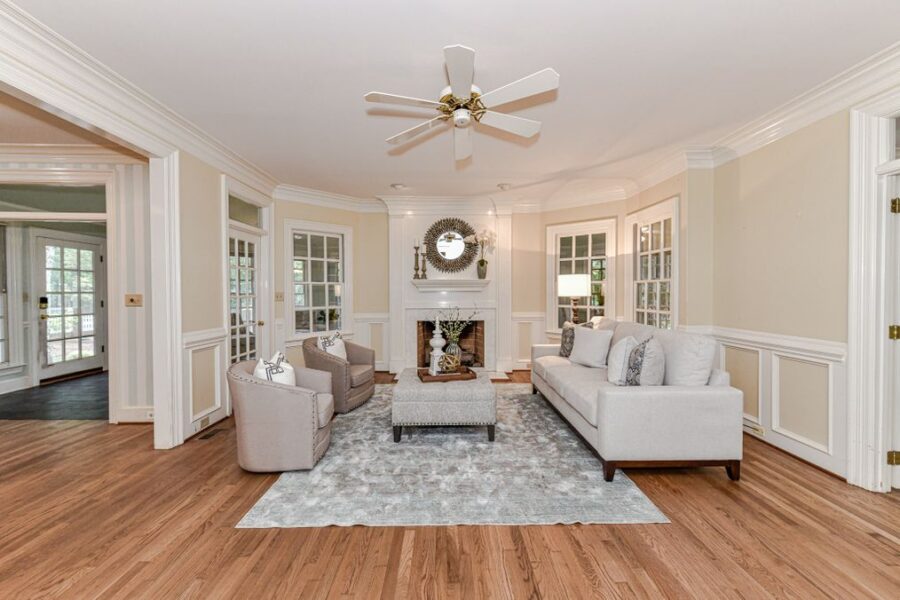 Our wish list for this space included:
Remove the wall between the kitchen and family room so those rooms flow together
Remove the exterior windows and replace with drywall
Square off the walls to make the room a rectangle
Add bookcases to both sides of the fireplace
Update the fireplace mantel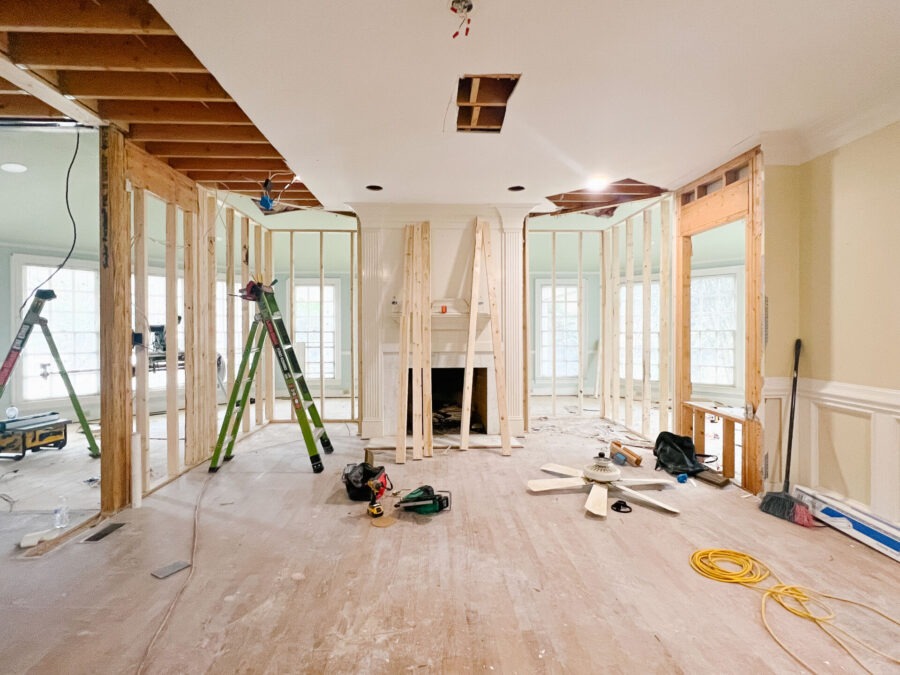 And here's what it looked like once we took the wall down between the kitchen and family room…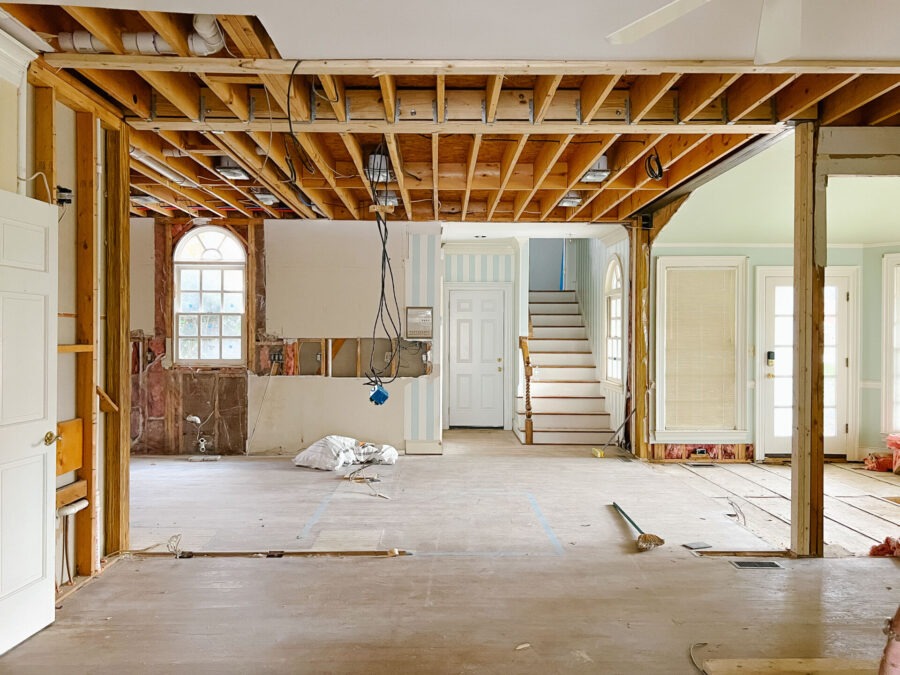 Standing in the same spot for this photo…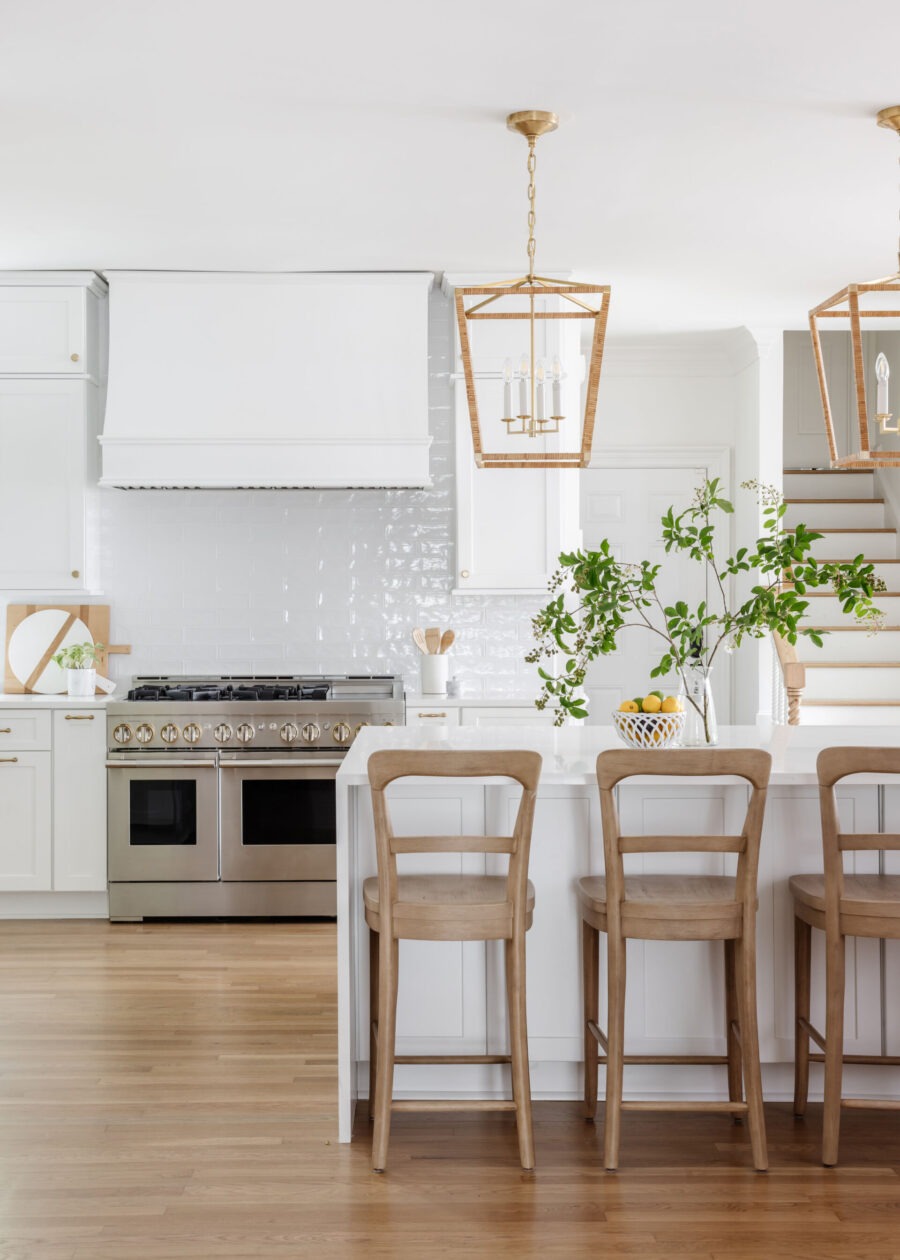 And from the kitchen looking into the family room…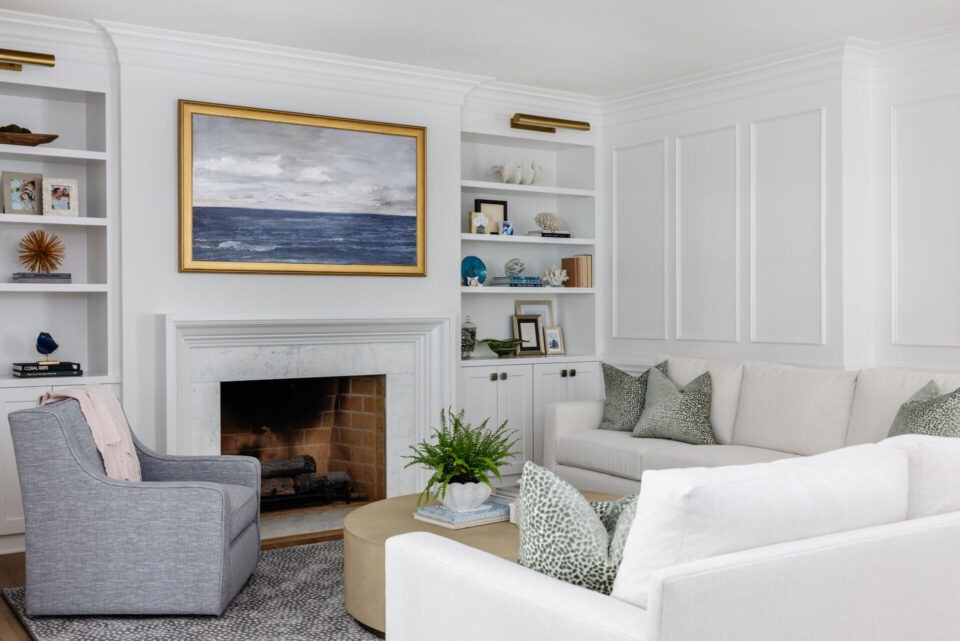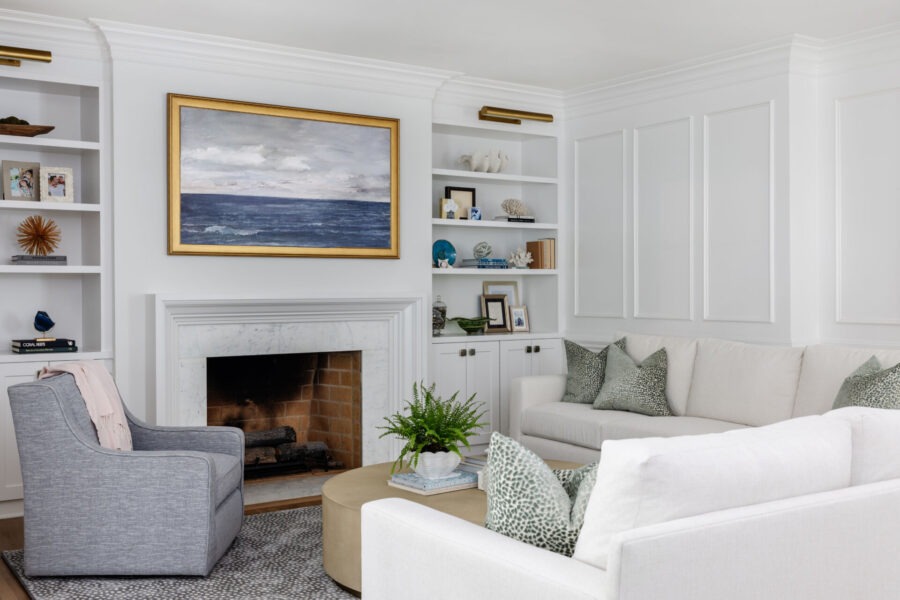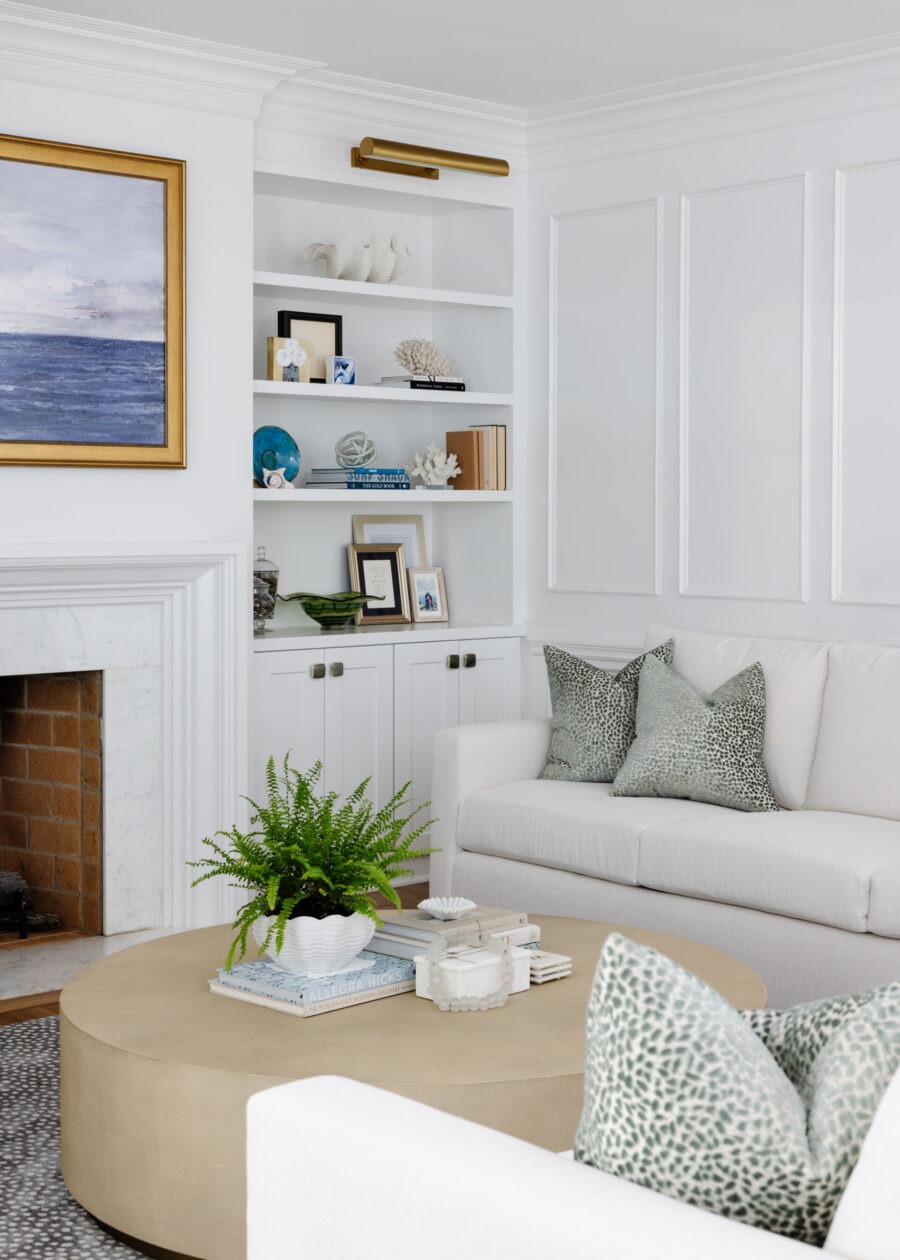 And that's a little look around some finished rooms in our home!
Home Tour Sources
Contractor: Atreum Construction / Designer: Crystal Nagel / Photos: Laura Sumrak
KITCHEN: Sink + Faucet / Pulls + Knobs (color: honey bronze) / Countertop: Calacatta Ultra Quartz / Counter Stools / Lanterns (size medium)
DINING ROOM: Chandelier / Similar Dining Table / Dining Chairs / Rug / Side Cabinet / Lamps / Starburst Mirror / Drapes + Rods / Grasscloth (Thibaut Extra Fine Sisal Sky Blue)
FAMILY ROOM: Rug (color: dottie gray, cut locally) / Coffee Table / Picture Lights / TV + Frame / Pillows + Inserts / Cabinet Knobs / Sofas: Robin Bruce Sylvie (designed/ordered through Crystal)
HOME: Wall Color: SW Snowbound / Floor Stain: Weathered Oak / Windows: ProVia Casement
Posts You May Also Like