I recently started and stopped a handful of wildly popular books. I don't know if I just wasn't paying close enough attention or what, but I just couldn't get into any of them! I even tried to re-start several of them. I think it's because I had a really good run of psychological thrillers that captivated me from the start and were full of twists and turns. So for this book round-up I decided to do something a little different — I'm sprinkling in some REALLY good books I've read in the past with books I've recently listened to so you have a good variety to pick from if you're in search for your next book!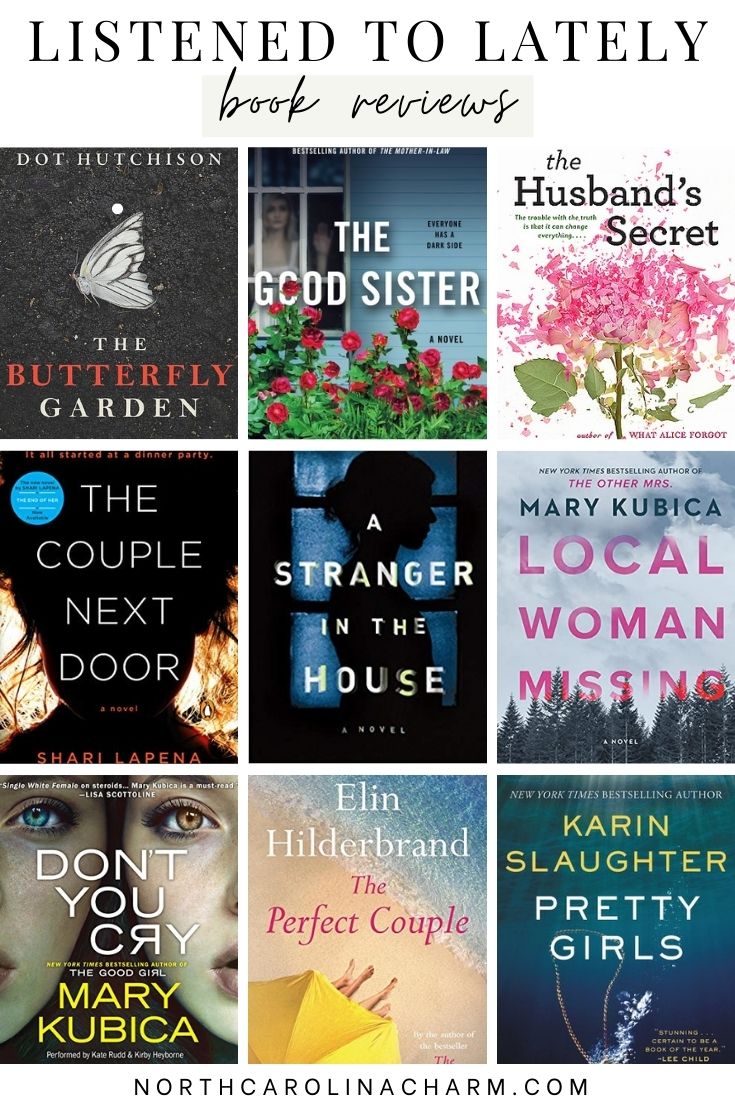 Rating 5/5: Starting off with one of the best books I read a long time ago that STILL sticks with me. I almost always forget the stories I read years later — but not this one. The Butterfly Garden by Dot Hutchison is one of my favorite psychological thrillers I've ever read. The story line is unique, captivating, complex, and deeply disturbing. It sucked me right in and kept me horrified with every page. I will say, the extra "twist" at the end was a little unnecessary but didn't negatively impact my rating. I read a review that said this plot is something you might expect to see on Criminal Minds or Law & Order: Special Victims Unit, and that could not be more spot on. This book is definitely not for everyone — read the summary first.
Book Summary: Near an isolated mansion lies a beautiful garden. In this garden grow luscious flowers, shady trees…and a collection of precious "butterflies"—young women who have been kidnapped and intricately tattooed to resemble their namesakes. Overseeing it all is the Gardener, a brutal, twisted man obsessed with capturing and preserving his lovely specimens.
When the garden is discovered, a survivor is brought in for questioning. FBI agents Victor Hanoverian and Brandon Eddison are tasked with piecing together one of the most stomach-churning cases of their careers. But the girl, known only as Maya, proves to be a puzzle herself.
As her story twists and turns, slowly shedding light on life in the Butterfly Garden, Maya reveals old grudges, new saviors, and horrific tales of a man who'd go to any length to hold beauty captive. But the more she shares, the more the agents have to wonder what she's still hiding…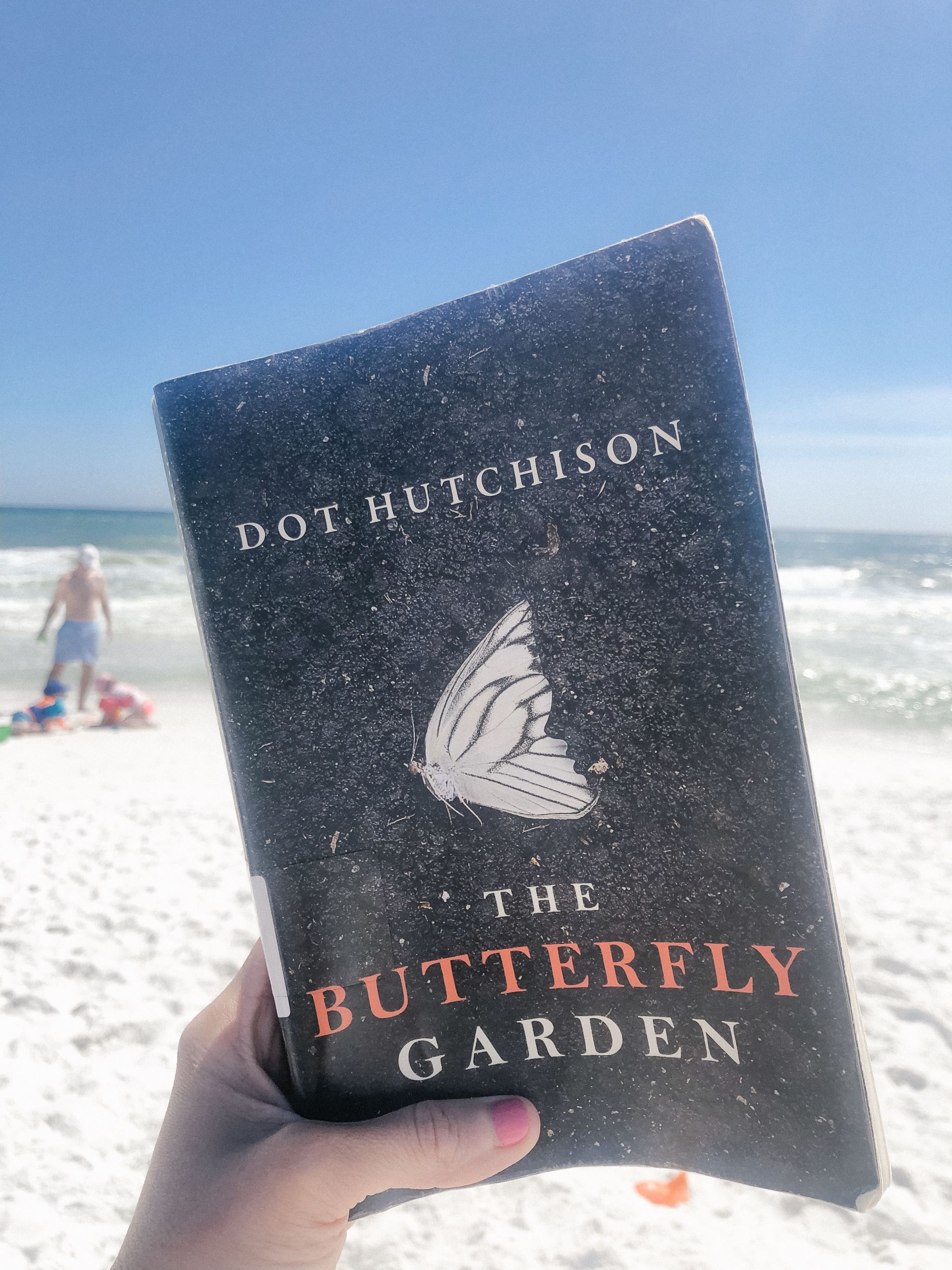 Rating 2.5/5: I recently finished The Good Sister by Sally Hepworth. I can't remember if a reader recommended it or if it was a library suggestion based on what I've recently read and the reviews were really great. Contrary to the reviews, I thought the story started out great and then moved slowly. It was also predictable and didn't have enough twists and turns as I had hoped. I went into this book thinking it was going to be a "thriller" and may have liked it more if I had anticipated it to be more of a "drama" instead! But again, the reviews are overwhelmingly positive so take mine with a grain of salt.
Book Summary: From the outside, everyone might think Fern and Rose are as close as twin sisters can be: Rose is the responsible one and Fern is the quirky one. But the sisters are devoted to one another and Rose has always been Fern's protector from the time they were small.
Fern needed protecting because their mother was a true sociopath who hid her true nature from the world, and only Rose could see it. Fern always saw the good in everyone. Years ago, Fern did something very, very bad. And Rose has never told a soul. When Fern decides to help her sister achieve her heart's desire of having a baby, Rose realizes with growing horror that Fern might make choices that can only have a terrible outcome. What Rose doesn't realize is that Fern is growing more and more aware of the secrets Rose, herself, is keeping. And that their mother might have the last word after all.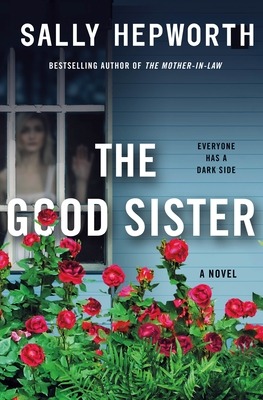 Rating 4.5/5: What an interesting book! I got up several mornings in a row at 5 am just to find time to read it. I found the story line and the intertwining of all of the characters lives fascinating and thought the ending was well written.

Back Summary: Imagine your husband wrote you a letter, to be opened after his death. Imagine, too, that the letter contains his deepest, darkest secret—something with the potential to destroy not only the life you built together, but the lives of others as well. And then imagine that you stumble across that letter while your husband is still very much alive…
5/5: This book is chock full of twists and turns! I couldn't put it down and read it in two days! Shari Lapena is a brilliant author and I loved this book so much that I read several other of hers afterwards!
Back Summary: It all started at a dinner party. . .
A domestic suspense debut about a young couple and their apparently friendly neighbors—a twisty, rollercoaster ride of lies, betrayal, and the secrets between husbands and wives. . .
Anne and Marco Conti seem to have it all—a loving relationship, a wonderful home, and their beautiful baby, Cora. But one night, when they are at a dinner party next door, a terrible crime is committed. Suspicion immediately lands on the parents. But the truth is a much more complicated story.
Inside the curtained house, an unsettling account of what actually happened unfolds. Detective Rasbach knows that the panicked couple is hiding something. Both Anne and Marco soon discover that the other is keeping secrets, secrets they've kept for years.
What follows is the nerve-racking unraveling of a family—a chilling tale of deception, duplicity, and unfaithfulness that will keep you breathless until the final shocking twist.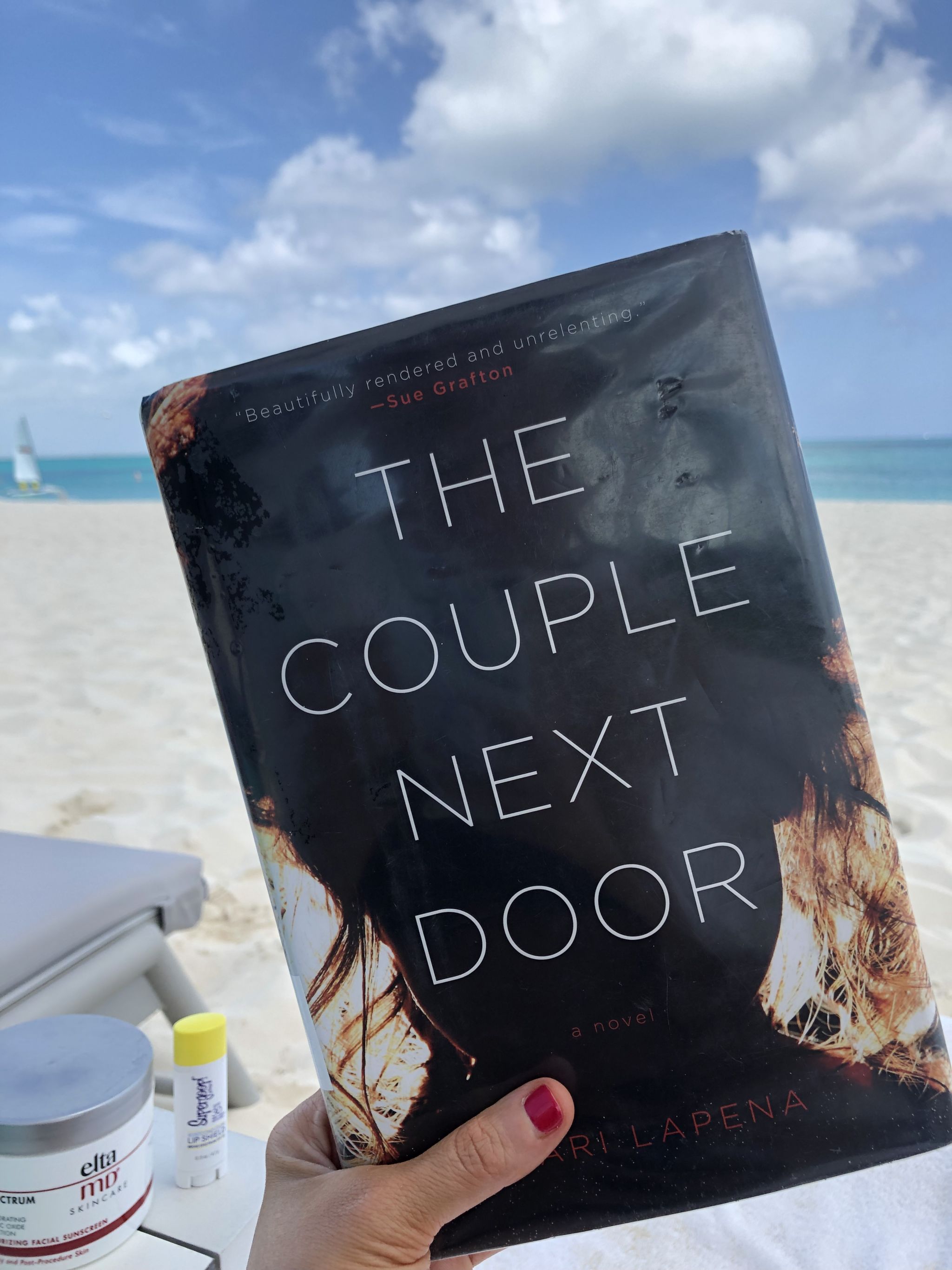 4.5/5: Funny story about this book. A few months ago our family stopped into a used book store after dinner one night and I scooped this book up. I saved it for vacation since it was a hardback book…and then 20 pages in I was like "this is SO familiar" and searched my website. Yep — sure enough, I read and reviewed this book 2 summers ago! Ha! Anyway, I loved The Couple Next Door so much that I wanted to give another Shari Lapena book a try. This story started off super strong and kept my attention with all of the twists and turns. I couldn't put the book down and excitedly blew through it. However, I felt like the ending fell a little flat and was disappointing.
Book Summary: Karen and Tom Krupp are happy—they've got a lovely home in upstate New York, they're practically newlyweds, and they have no kids to interrupt their comfortable life together. But one day, Tom returns home to find Karen has vanished—her car's gone and it seems she left in a rush. She even left her purse—complete with phone and ID—behind.
There's a knock on the door—the police are there to take Tom to the hospital where his wife has been admitted. She had a car accident, and lost control as she sped through the worst part of town.
The accident has left Karen with a concussion and a few scrapes. Still, she's mostly okay—except that she can't remember what she was doing or where she was when she crashed. The cops think her memory loss is highly convenient, and they suspect she was up to no good.
Karen returns home with Tom, determined to heal and move on with her life. Then she realizes something's been moved. Something's not quite right. Someone's been in her house. And the police won't stop asking questions.
Because in this house, everyone's a stranger. Everyone has something they'd rather keep hidden. Something they might even kill to keep quiet.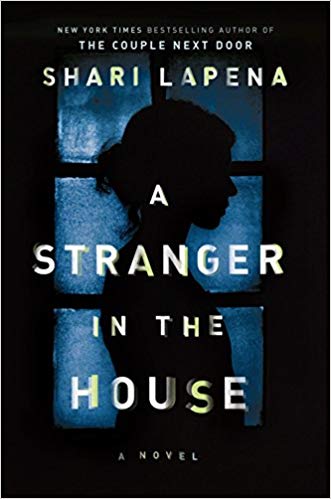 Rating 3.5/5: I was really excited to download Mary Kubica's latest release — Local Missing Woman. The story started out really strong and kept me engaged the entire time…but the twisted ending was a bit of a stretch and after all of the build up I found myself saying "really???" at the ending. Regardless, I still enjoyed the rest of the story and finished it in just a few days.
Book Summary: People don't just disappear without a trace…
Shelby Tebow is the first to go missing. Not long after, Meredith Dickey and her six-year-old daughter, Delilah, vanish just blocks away from where Shelby was last seen, striking fear into their once-peaceful community. Are these incidents connected? After an elusive search that yields more questions than answers, the case eventually goes cold.
Now, eleven years later, Delilah shockingly returns. Everyone wants to know what happened to her, but no one is prepared for what they'll find…
In this smart and chilling thriller, master of suspense and New York Times bestselling author Mary Kubica takes domestic secrets to a whole new level, showing that some people will stop at nothing to keep the truth buried.
Rating 4/5: After reading Local Missing Woman I decided to download another book by Mary Kubica — Don't You Cry. I thought it was really good! The mystery kept me entertained and I was trying so hard to figure out the ending the entire time. The story is read from two different character's points of view and you have no idea how they are intertwined until the very end — which I really liked. I did find the writing a bit flowery at times but otherwise flew through the audio book in 2 days.
Book Summary: In downtown Chicago, Esther Vaughan disappears from her apartment without a trace. A haunting letter addressed to My Dearest is found among her possessions, leaving her roommate Quinn Collins to question how well she really knew her friend. Meanwhile, in a small town an hour outside Chicago, a mysterious woman appears in the quiet coffee shop where eighteen-year-old Alex Gallo works as a dishwasher. He is immediately drawn to her, but what starts as an innocent crush quickly spirals into something far more sinister. As Quinn searches for answers about Esther, and Alex is drawn further under the stranger's spell, master of suspense Mary Kubica takes readers on a taut and twisted thrill ride that builds to a stunning conclusion and shows that no matter how fast and far we run, the past always catches up with us.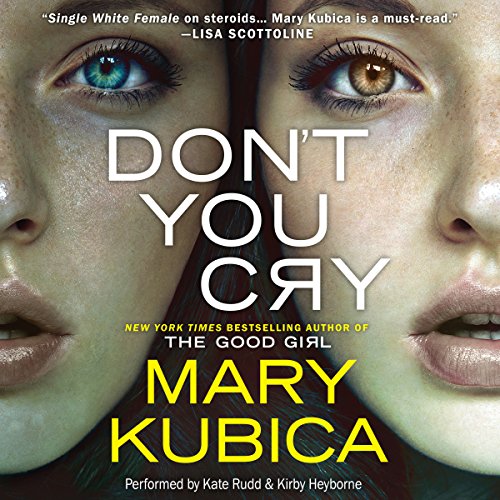 Rating 4/5: Matt and I listened to the audiobook version Elin Hilderbrand's The Perfect Couple on a roadtrip to Florida a few years ago and both thought it was good! It was slow and overly detailed at times and I was a little sensitive to the ongoing (and unnecessary, in my opinion) details of one of the character's cancer. However, this book was a real "who done it" and Matt and I had so much fun guessing who the murderer was all the way down to the very last disk in the CD set.
Book Summary: It's Nantucket wedding season, also known as summer-the sight of a bride racing down Main Street is as common as the sun setting at Madaket Beach. The Otis-Winbury wedding promises to be an event to remember: the groom's wealthy parents have spared no expense to host a lavish ceremony at their oceanfront estate.
But it's going to be memorable for all the wrong reasons after tragedy strikes: a body is discovered in Nantucket Harbor just hours before the ceremony-and everyone in the wedding party is suddenly a suspect. As Chief of Police Ed Kapenash interviews the bride, the groom, the groom's famous mystery-novelist mother, and even a member of his own family, he discovers that every wedding is a minefield-and no couple is perfect.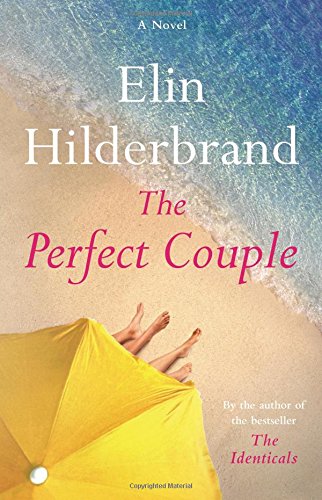 Rating 5/5: Hands down, my favorite Karin Slaughter book. This thriller is SO well written and had me hooked from page 1. It's extremely graphic, gruesome and disturbing, and there are so many parts that are down right horrific…yet I devoured it!! There are so many twists and turns in every chapter that it kept me totally engrossed until the very end. I highly recommend this (with caution)!
Book Summary: Twenty years ago Claire Scott's eldest sister, Julia, went missing. No one knew where she went – no note, no body. It was a mystery that was never solved and it tore her family apart. Now another girl has disappeared, with chilling echoes of the past. And it seems that she might not be the only one. Claire is convinced Julia's disappearance is linked. But when she begins to learn the truth about her sister, she is confronted with a shocking discovery, and nothing will ever be the same…