A few recent audio books I've listened to lately…
Rating 4.5/5: I absolutely LOVED this book. It's a super fast read and I crushed it in 2 days. I was so invested in the storyline and couldn't get to the end fast enough. While there are definitely some parts of the plot that were a bit of a stretch for me, I thought the twist at the end was unpredictable and clever. This is a fun thriller that you can listen to while tackling things around the house at the same time (until the very end — you gotta pay attention to the ending because a lot happens in just a few pages)!
Summary: She's a liar. She's a stalker. She's in your house.
When Claire sees Hannah Wilson at an exclusive Manhattan hair salon, it's like a knife slicing through barely healed scars. It may have been ten years since Claire last saw Hannah, but she has thought of her every day, and not in a good way. So Claire does what anyone would do in her position—she stalks her.
Hannah is now Mrs. Carter, living the charmed life that should have been Claire's. It's the life Claire used to have, before Hannah came along and took it all away from her.
Back then, Claire was a happy teenager with porcelain skin and long, wavy blond hair. Now she's an overweight, lazy drunk with hair the color of compost and skin to match. Which is why when Hannah advertises for a housekeeper, Claire is confident she can apply and not be recognized. And since she has time on her hands, revenge on her mind, and a talent for acting…
Because what better way to seek retribution—and redress—than from within the beautiful Mrs. Hannah Carter's own home?
Except that it's not just Claire who has secrets. Everyone in that house seems to have something to hide.
And now, there's no way out.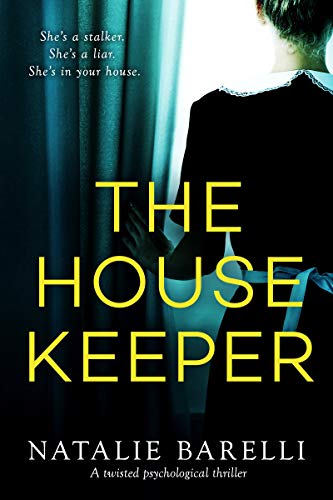 Rating 5/5: Oh my gosh, I loved this book so much. As a true crime podcast junkie, I was completely captivated by the story line and would rate this as one of my favorite books of 2021 (I think I've only said this about 3 books this year). Everything about this book was just so so good — the narration, the plot and the multiple points of view were truly captivating. This book is heavy. It's dark. And it's hard to put down — especially if you love true crime podcasts. I cannot recommend it enough.
Book Summary: After the first season of her true crime podcast became an overnight sensation and set an innocent man free, Rachel Krall is now a household name―and the last hope for thousands of people seeking justice. But she's used to being recognized for her voice, not her face. Which makes it all the more unsettling when she finds a note on her car windshield, addressed to her, begging for help.
The small town of Neapolis is being torn apart by a devastating rape trial. The town's golden boy, a swimmer destined for Olympic greatness, has been accused of raping a high school student, the beloved granddaughter of the police chief. Under pressure to make Season Three a success, Rachel throws herself into interviewing and investigating―but the mysterious letters keep showing up in unexpected places. Someone is following her, and she won't stop until Rachel finds out what happened to her sister twenty-five years ago. Officially, Jenny Stills tragically drowned, but the letters insists she was murdered―and when Rachel starts asking questions, nobody seems to want to answer. The past and present start to collide as Rachel uncovers startling connections between the two cases that will change the course of the trial and the lives of everyone involved.
Electrifying and propulsive, The Night Swim asks: What is the price of a reputation? Can a small town ever right the wrongs of its past? And what really happened to Jenny?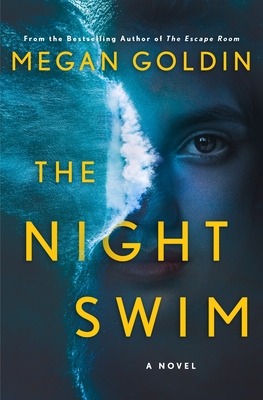 Rating 2.5/5: Unpopular opinion — I did not love this book and found it predictable and slow. For starters, I've never read Jane Eyre, nor did I realize this book was a modern retelling of that story, so maybe I would have liked it more if I was familiar with the original story. I don't think the book was terrible (I mean, I finished it!) but throughout the entire story I kept waiting for things to pick up and it ultimately missed the mark for me.
Book Summary: Meet Jane. Newly arrived to Birmingham, Alabama, Jane is a broke dog-walker in Thornfield Estates––a gated community full of McMansions, shiny SUVs, and bored housewives. The kind of place where no one will notice if Jane lifts the discarded tchotchkes and jewelry off the side tables of her well-heeled clients. Where no one will think to ask if Jane is her real name.
But her luck changes when she meets Eddie­ Rochester. Recently widowed, Eddie is Thornfield Estates' most mysterious resident. His wife, Bea, drowned in a boating accident with her best friend, their bodies lost to the deep. Jane can't help but see an opportunity in Eddie––not only is he rich, brooding, and handsome, he could also offer her the kind of protection she's always yearned for.
Yet as Jane and Eddie fall for each other, Jane is increasingly haunted by the legend of Bea, an ambitious beauty with a rags-to-riches origin story, who launched a wildly successful southern lifestyle brand. How can she, plain Jane, ever measure up? And can she win Eddie's heart before her past––or his––catches up to her?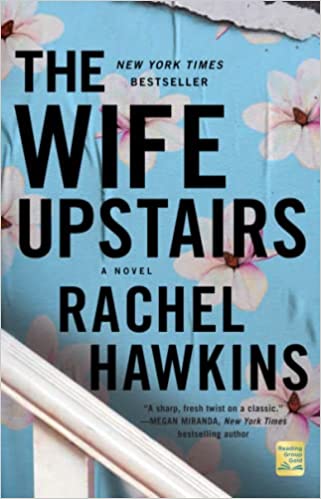 Rating 4/5: I really loved the premise of this story — a college clinical study on student psychopaths led by a renowned psychologist? WILD! There were some slow parts and the story is told from multiple perspectives which can be hard to follow at times, but I still binged through it in just a few days. The characters were really well done too.
Book Summary: Meet Chloe Sevre. She's a freshman honor student, a leggings-wearing hot girl next door, who also happens to be a psychopath. Her hobbies include yogalates, frat parties, and plotting to kill Will Bachman, a childhood friend who grievously wronged her.
Chloe is one of seven students at her DC-based college who are part of an unusual clinical study for psychopaths—students like herself who lack empathy and can't comprehend emotions like fear or guilt. The study, led by a renowned psychologist, requires them to wear smart watches that track their moods and movements.
When one of the students in the study is found murdered in the psychology building, a dangerous game of cat and mouse begins, and Chloe goes from hunter to prey. As she races to identify the killer and put her own plan into action, she'll be forced to decide if she can trust any of her fellow psychopaths—and everybody knows you should never trust a psychopath.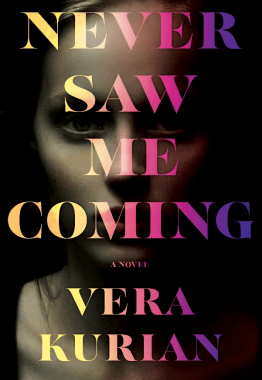 Rating 4.5/5: I really loved this thriller. While there were certain parts of the story line that were a stretch for me, it was a fun read with a wildly twisty ending.
Book Summary: Think you know the person you married? Think again…
Things have been wrong with Mr and Mrs Wright for a long time. When Adam and Amelia win a weekend away to Scotland, it might be just what their marriage needs. Self-confessed workaholic and screenwriter Adam Wright has lived with face blindness his whole life. He can't recognize friends or family, or even his own wife.
Every anniversary the couple exchange traditional gifts – paper, cotton, pottery, tin – and each year Adam's wife writes him a letter that she never lets him read. Until now. They both know this weekend will make or break their marriage, but they didn't randomly win this trip. One of them is lying, and someone doesn't want them to live happily ever after.
Ten years of marriage. Ten years of secrets. And an anniversary they will never forget.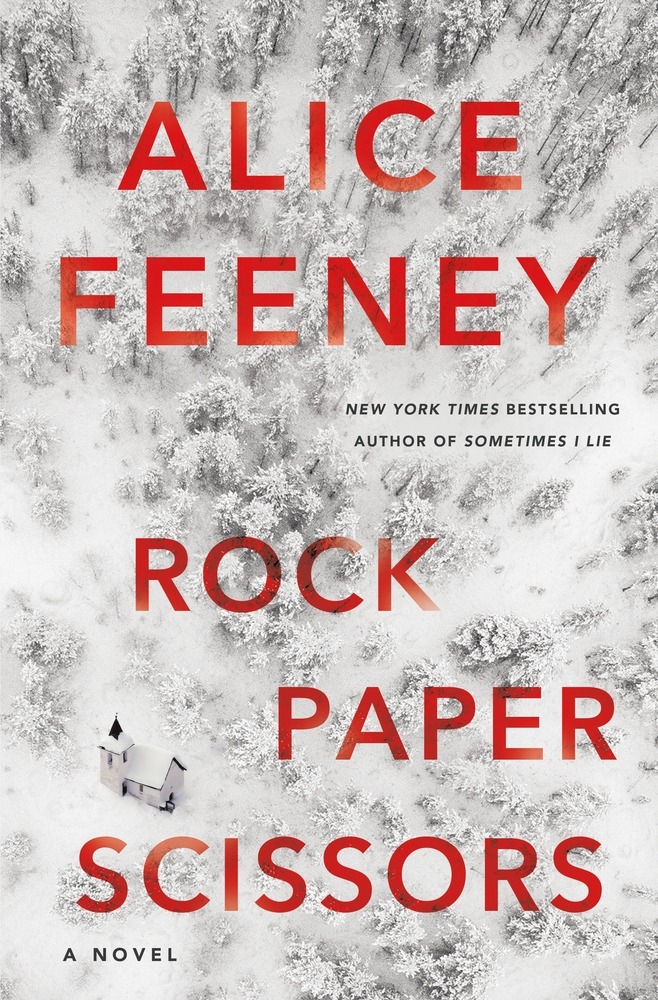 Rating 4.5/5: I enjoyed Rock, Paper, Scissors so much that I decided to rent another audio book by Alice Feeney and my goodness it did NOT disappoint! I especially loved that I spent the entire book trying to guess the ending and was totally wrong. I blew through this book in 2 days and really loved the narrators (the murderer voice is sooooo creepy) and suspenseful plot.
Book Summary: There are two sides to every story: yours and mine, ours and theirs, His & Hers. Which means someone is always lying.
When a woman is murdered in Blackdown, a quintessentially British village, newsreader Anna Andrews is reluctant to cover the case. Detective Jack Harper is suspicious of her involvement, until he becomes a suspect in his own murder investigation. Someone isn't telling the truth, and some secrets are worth killing to keep.
His & Hers is a twisty, smart, psychological thriller. A gripping tale of suspense, told by expertly-drawn narrators that will keep readers guessing until the very end.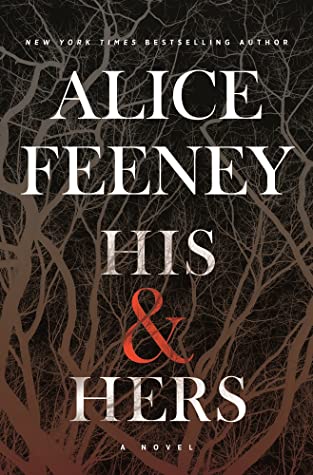 Rating 3.5/5: Several of you shared this book with me as one of our favorites from last year and I'm so glad you did! I like to sprinkle a little historical fiction into my rotation after reading too many psychological thrillers in a row — and this one was an emotional roller coaster. Three generations of Palestinian women tell their stories of immigrating to America in hopes for a better life. The book captures the struggles Arab-American women routinely face (including obedience, shame, abuse, and oppression) and was hard to listen to at times. I did find the book slow and repetitive at times and the ending threw me through a loop, leaving me scratching my head (I even backed the audio up 30 minutes and re-listened to make sure I didn't miss anything), but overall I enjoyed the story.
Book Summary: This debut novel by an Arab-American voice,takes us inside the lives of conservative Arab women living in America.
In Brooklyn, eighteen-year-old Deya is starting to meet with suitors. Though she doesn't want to get married, her grandparents give her no choice. History is repeating itself: Deya's mother, Isra, also had no choice when she left Palestine as a teenager to marry Adam. Though Deya was raised to believe her parents died in a car accident, a secret note from a mysterious, yet familiar-looking woman makes Deya question everything she was told about her past. As the narrative alternates between the lives of Deya and Isra, she begins to understand the dark, complex secrets behind her community.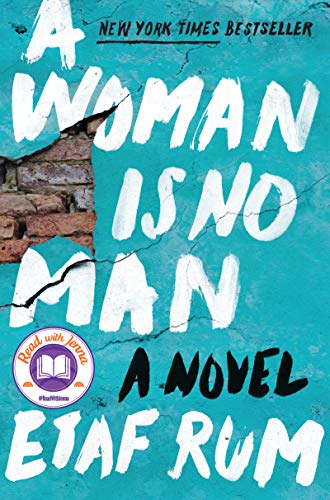 Rating 4.5/5: So this book isn't wildly entertaining. It isn't fast paced. The ending is predictable. And even the main character is kind of annoying. I also received lots of mixed reviews from y'all about this book.
However, I love a story that sticks with me (usually because the story line is unique or thought provoking). I forget probably 85% of the books I've read (sometimes picking them up twice and not realizing I'd read it already until diving in), but this story is one that really stood out — similar to how I felt about The One by John Marrs, and I've continued to think about it since finishing. Even the simplest choice in life can lead us our lives in a totally different direction.
Book Summary: Between life and death there is a library, and within that library, the shelves go on forever. Every book provides a chance to try another life you could have lived. To see how things would be if you had made other choices . . . Would you have done anything different, if you had the chance to undo your regrets?
A dazzling novel about all the choices that go into a life well lived, from the internationally bestselling author of Reasons to Stay Alive and How To Stop Time.
Somewhere out beyond the edge of the universe there is a library that contains an infinite number of books, each one the story of another reality. One tells the story of your life as it is, along with another book for the other life you could have lived if you had made a different choice at any point in your life. While we all wonder how our lives might have been, what if you had the chance to go to the library and see for yourself? Would any of these other lives truly be better?
In The Midnight Library, Matt Haig's enchanting new novel, Nora Seed finds herself faced with this decision. Faced with the possibility of changing her life for a new one, following a different career, undoing old breakups, realizing her dreams of becoming a glaciologist; she must search within herself as she travels through the Midnight Library to decide what is truly fulfilling in life, and what makes it worth living in the first place.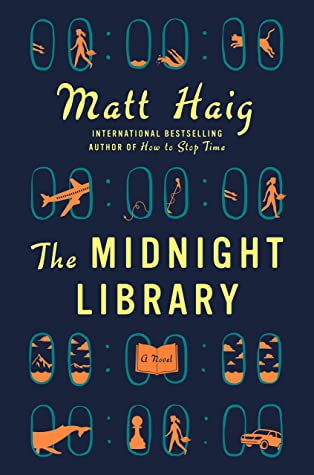 Rating 3/5: After reading Rock, Paper, Scissors and His & Hers, I wanted to dive into another Alice Feeney book and the premise of this story looked awesome. Most of the book was really confusing to follow as the characters change quite a bit throughout the story and there are multiple plot lines. And I love a good twist but woah, this book had so many twists in the last few pages that it was a little outrageous. I did really enjoy the narration of this book though!
Book Summary: My name is Amber Reynolds. There are three things you should know about me:
1. I'm in a coma.
2. My husband doesn't love me anymore.
3. Sometimes I lie.
Amber wakes up in a hospital. She can't move. She can't speak. She can't open her eyes. She can hear everyone around her, but they have no idea. Amber doesn't remember what happened, but she has a suspicion her husband had something to do with it. Alternating between her paralyzed present, the week before her accident, and a series of childhood diaries from twenty years ago, this brilliant psychological thriller asks: Is something really a lie if you believe it's the truth?