Last Wednesday was Thomas's last day of kindergarten and Caroline's last day of second grade!!
We officially have a rising 3rd grader!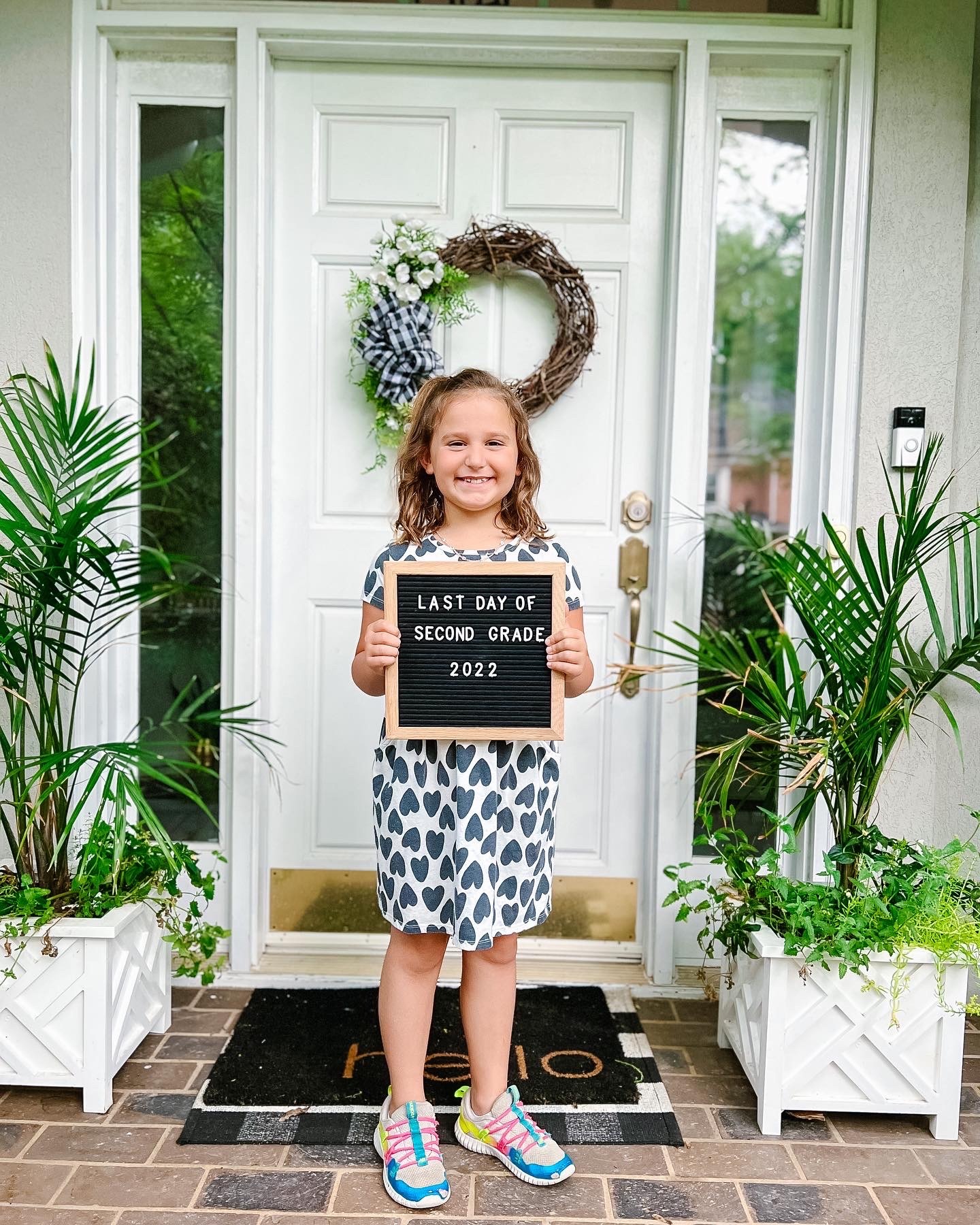 And a rising 1st grader!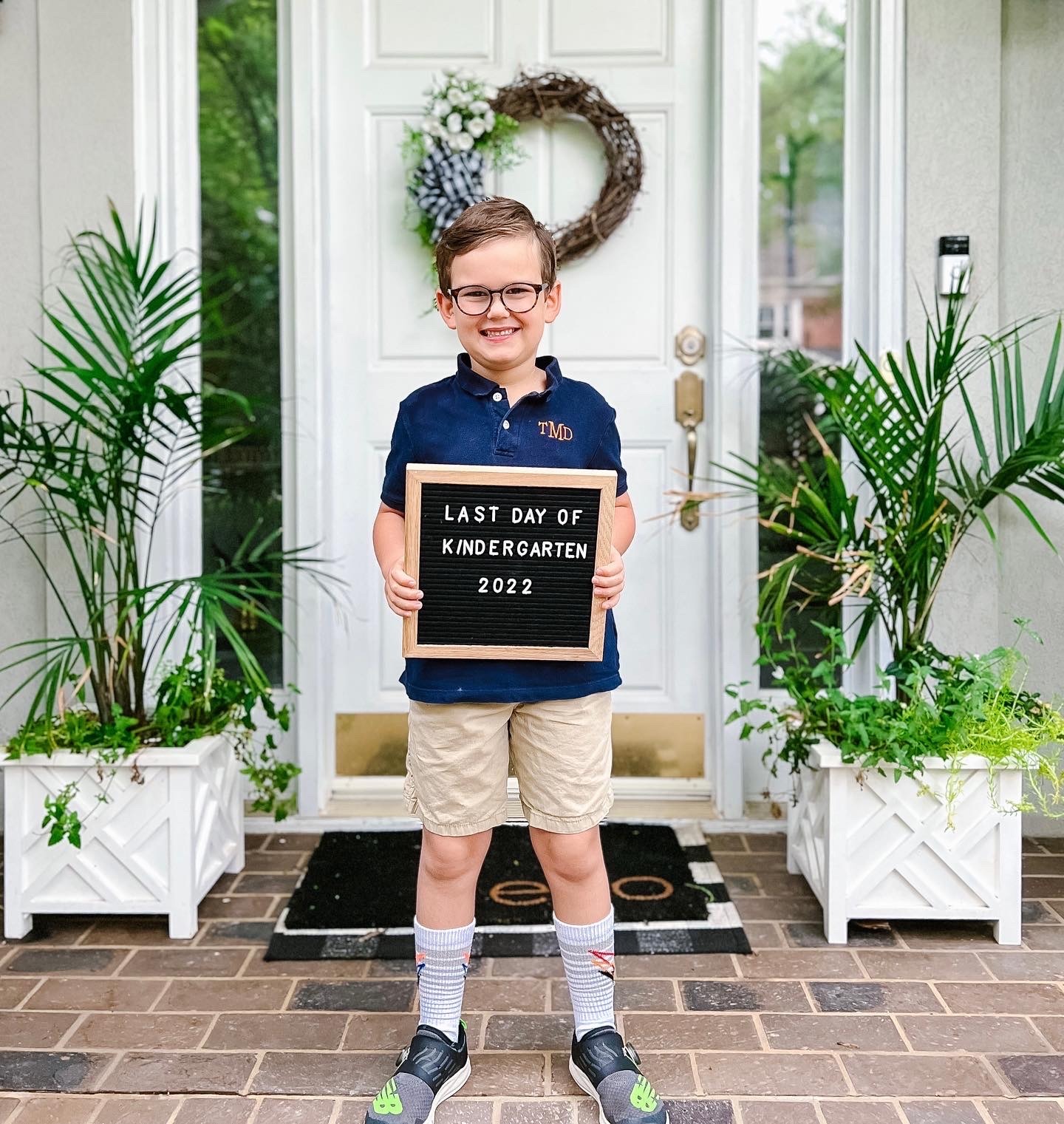 I honestly cannot believe 2nd grade was Caroline's first normal in-person school year!!!! For those of you who survived remote schooling…you KNOW how incredible this has been…for our kids…and for the parents! So Matt and I decided to throw a Last Day of School Party on Wednesday evening for the kids and some of their classmates. The pandemic has made it challenging to get to know all the kids' school friends (and their parents) outside of birthday parties throughout the year. In fact, parents still are not allowed inside the classrooms at school so we have missed out on almost 3 years of class parties too. So it was SO nice to celebrate and spend time with our school friends and parents in our backyard!
The big surprise for the kids was a ginormous water slide!
We again used Now A Party for our rental (this was our third time) and they were so terrific to work with. They even delivered the 18-foot slide a day early which was awesome.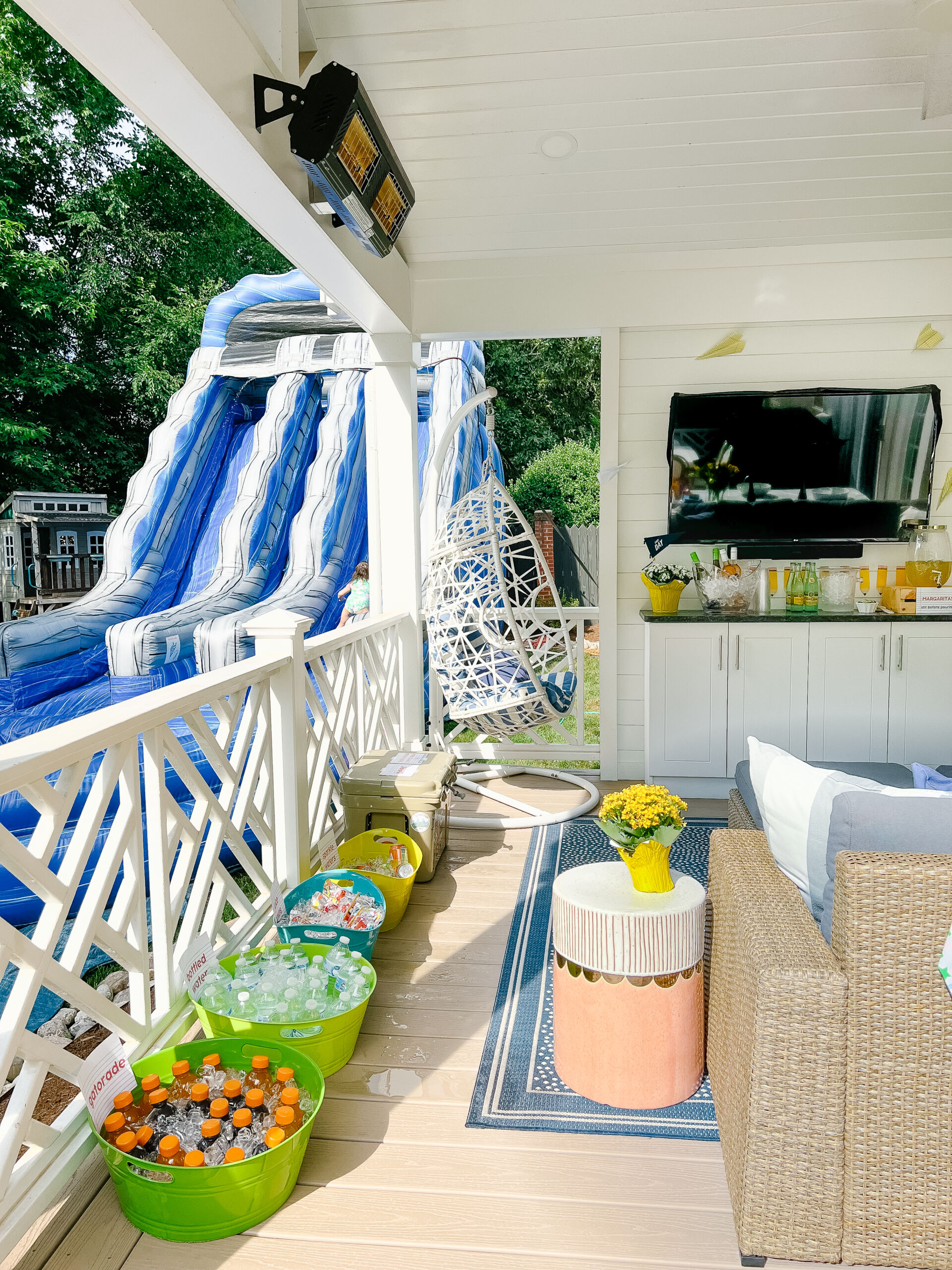 We kept the food and drinks simple — gatorades, juice boxes, and sparkle waters for the kids and beer, wine, and margaritas for the adults.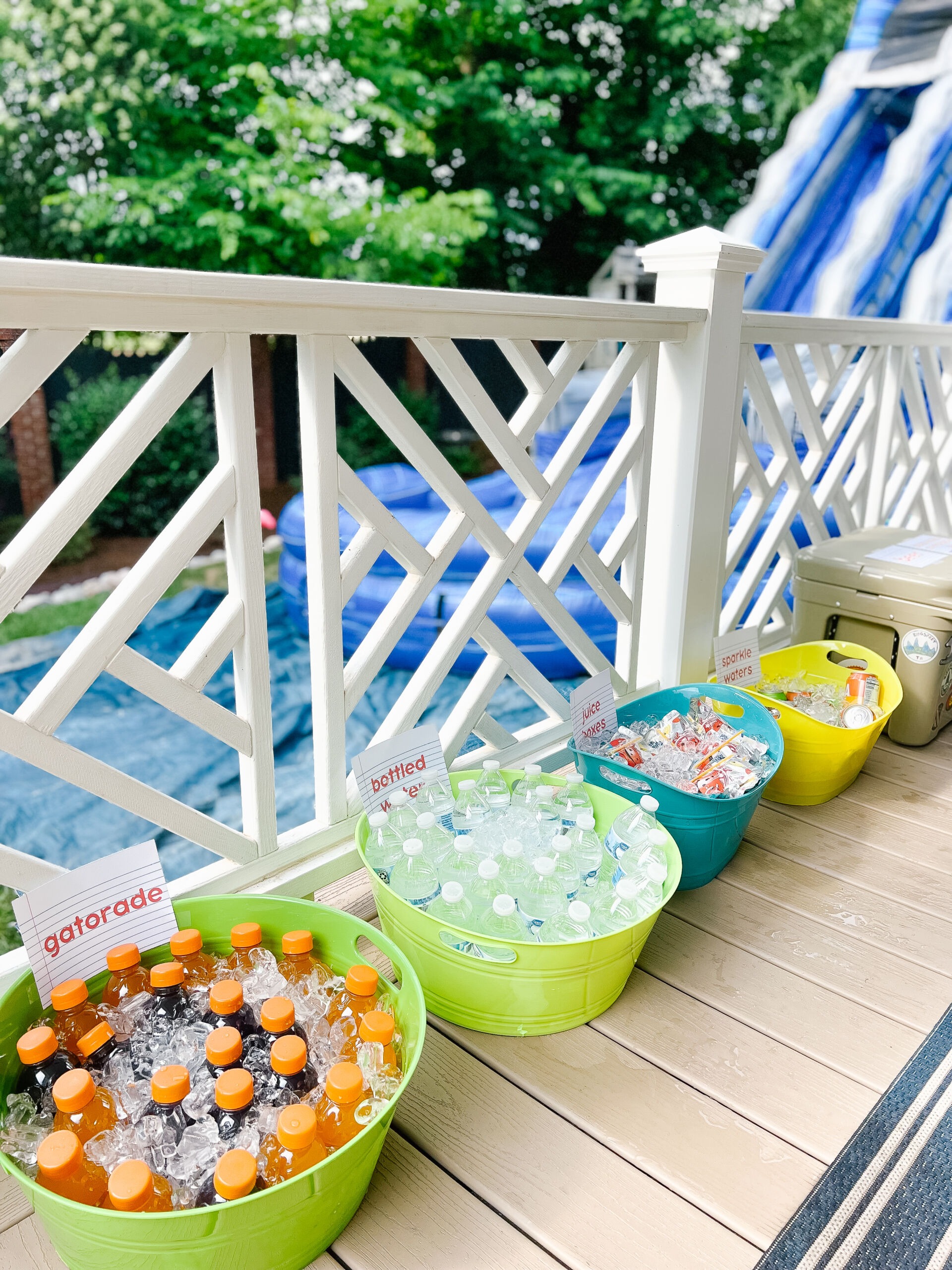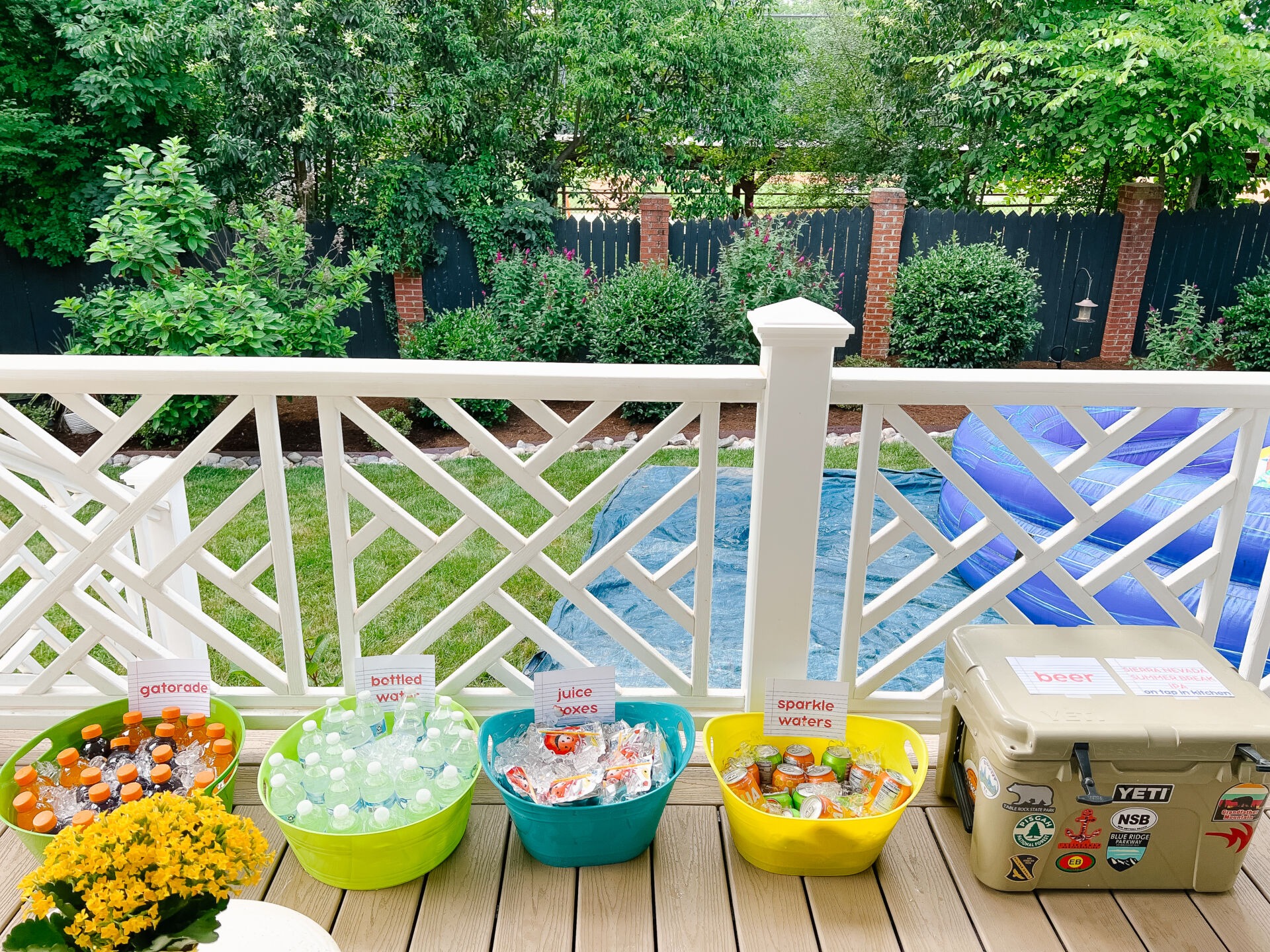 Matt had Sierra Nevada Summer Break IPA on tap in the kitchen, but the margaritas were the big hit.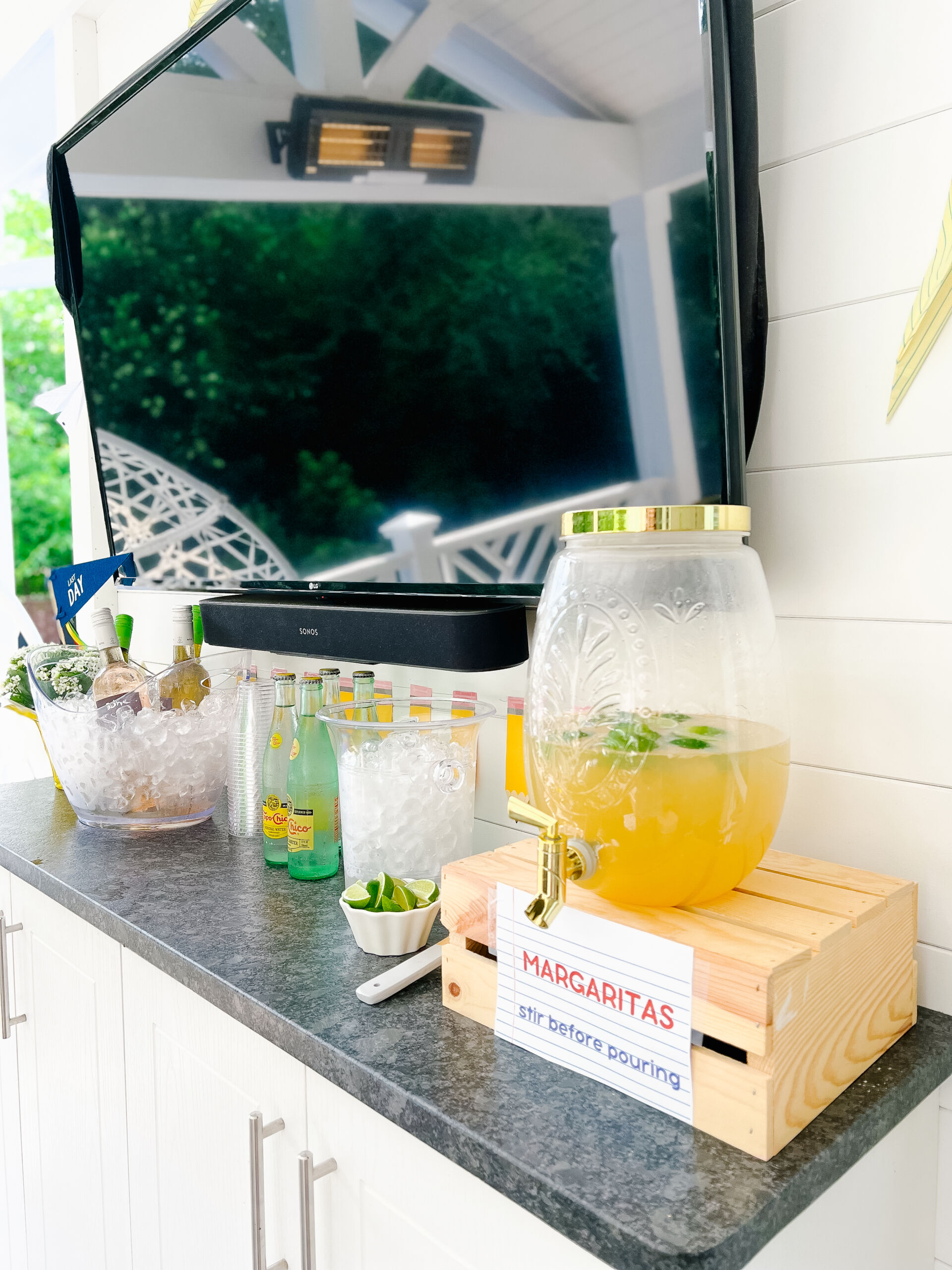 If you're looking for a good pitcher margarita recipe, this turned out SO delicious…
Pitcher Margaritas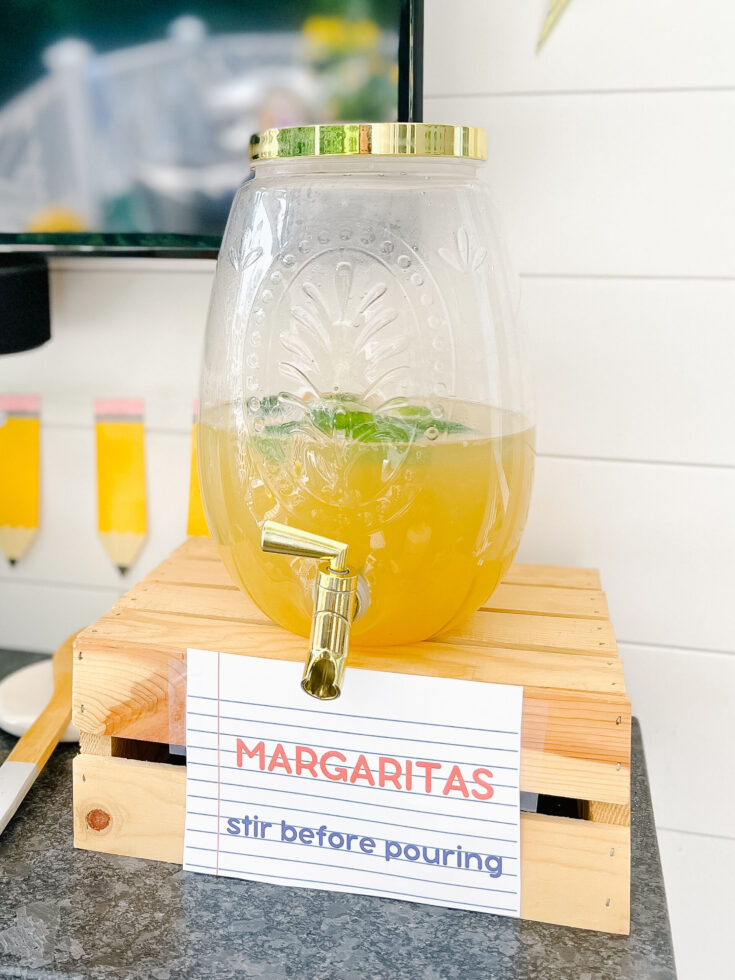 Ingredients
6 cups Reposado Tequila
3 cups Cointreau
3 cups Lime Juice, freshly squeezed
1 cup Agave Syrup
1/2 cup Orange Juice, freshly squeezed
Topo Chico or Club Soda
Instructions
In a large pitcher, combine all ingredients except the soda water. Stir well.
Stir again before pouring. Top individual glasses with a generous splash of soda water.
We also had an appetizer table with dips, a veggie and fruit tray, cheese board, popcorn, etc. For dinner, we ordered pizzas from Dominos! And for dessert, we served the cutest cake I ordered from Publix!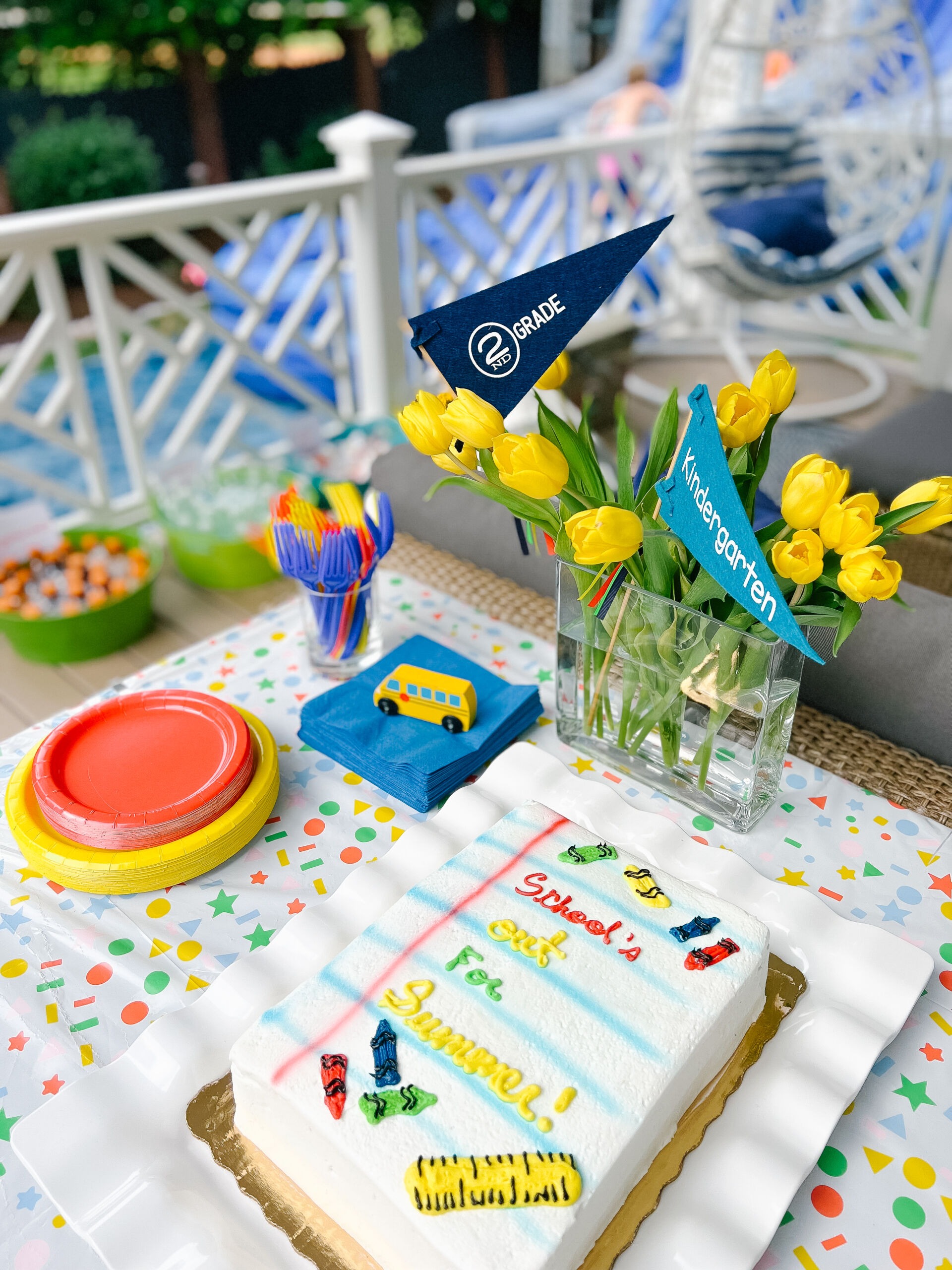 After cake, we surprised the kids with several Tupperware containers filled with water balloons. The war was boys versus girls and was pure mayhem but hilarious and fun to watch.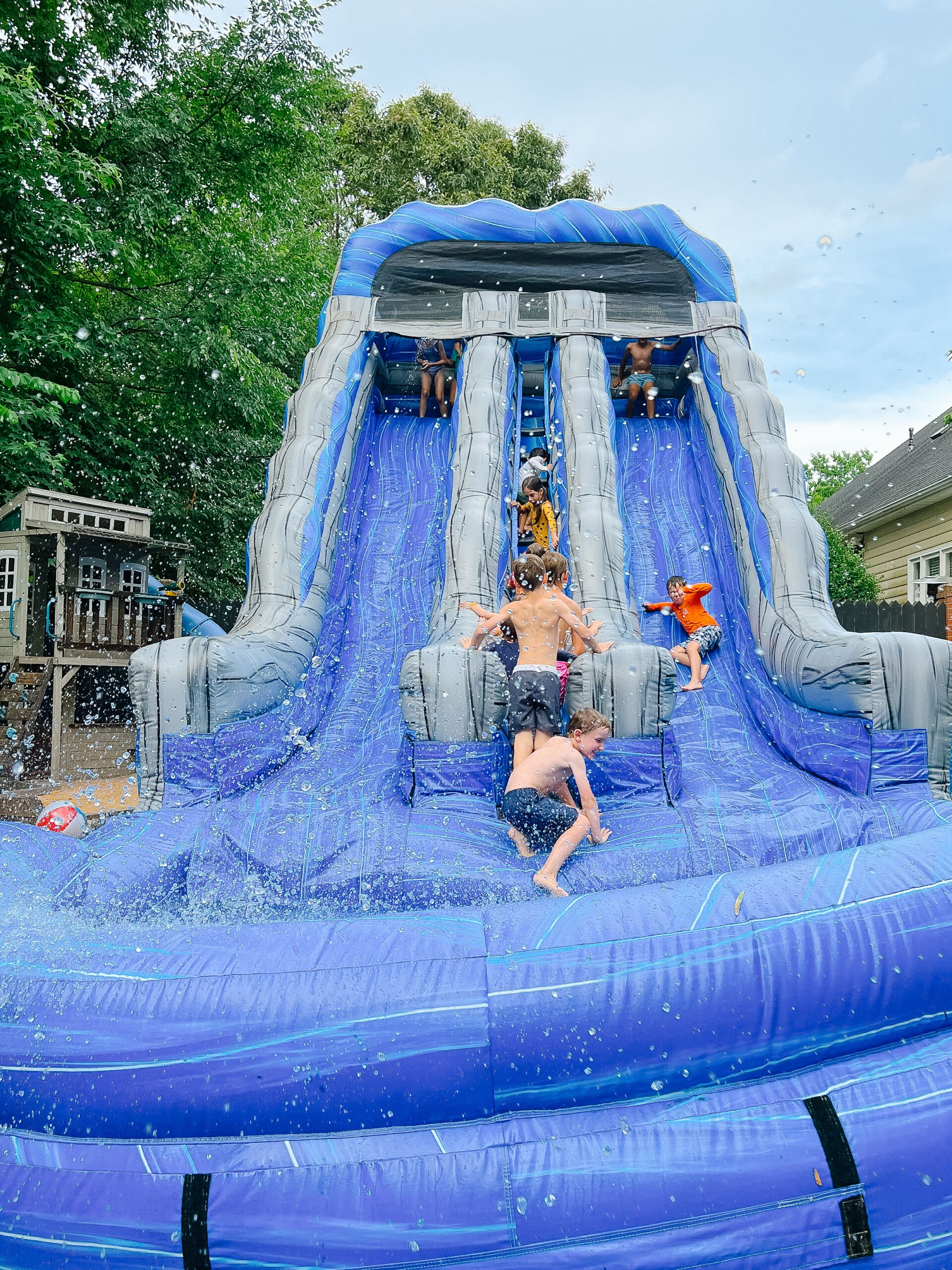 The kids had an absolute blast sliding down the giant water slide over and over and over again until we finally deflated it at 11 pm!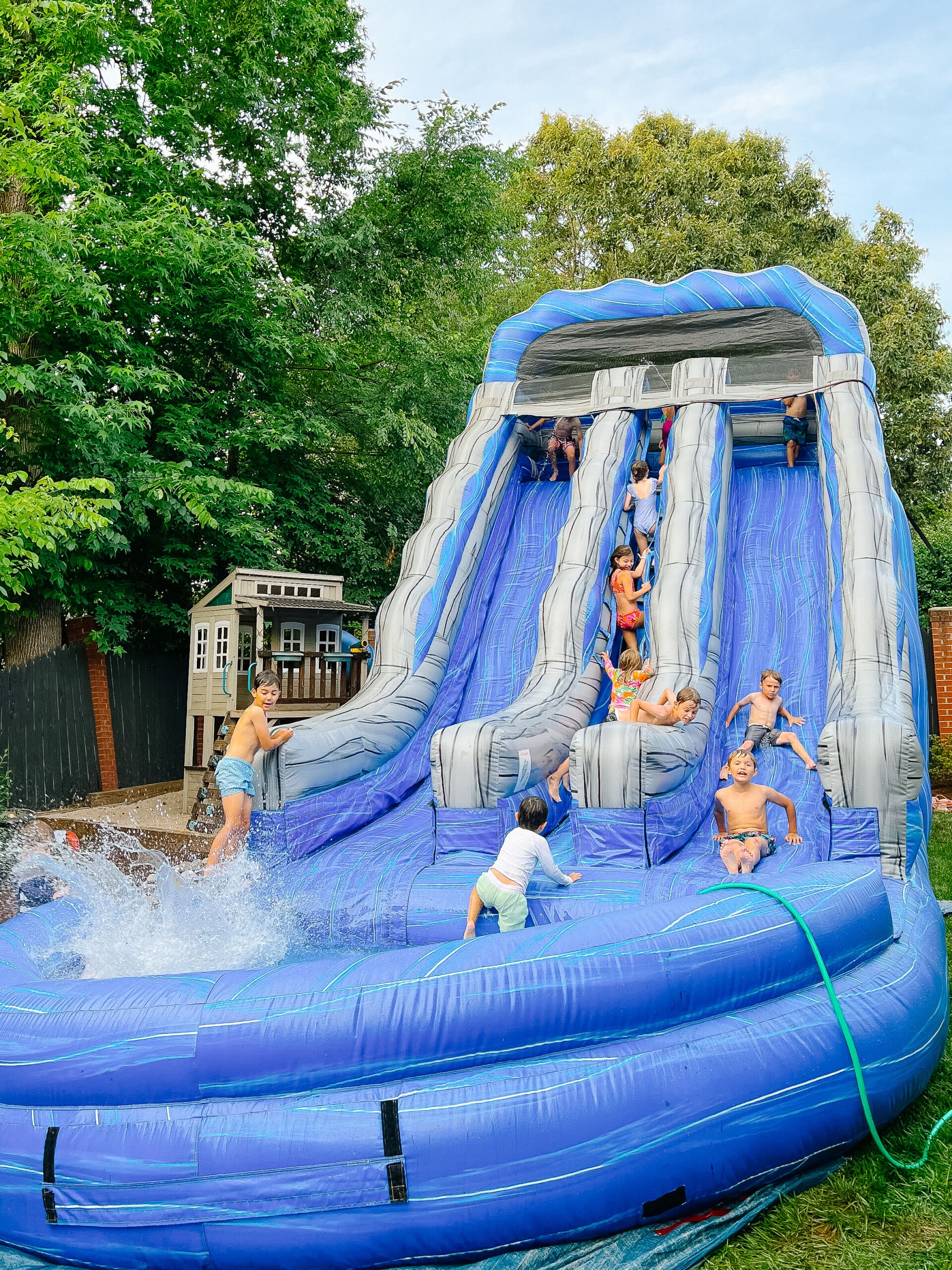 And that was a wrap on our Last Day of School Party! It was honestly so much fun and I hope the kids feel so celebrated for working so hard this year in school!