Happy Friday! My July newsletter went out this morning! Thank you to everyone who signed up to receive it. And to those of you who submitted questions!!
1. FAQ
I was only able to answer a handful of questions in the newsletter but answered some of the more popular questions in an IG story yesterday. If you missed it, it's below!!
Also, to answer the follow-up questions about the $2 bill…Caroline paid me (with Tooth Fairy money) yesterday morning for a toy she wanted on Amazon.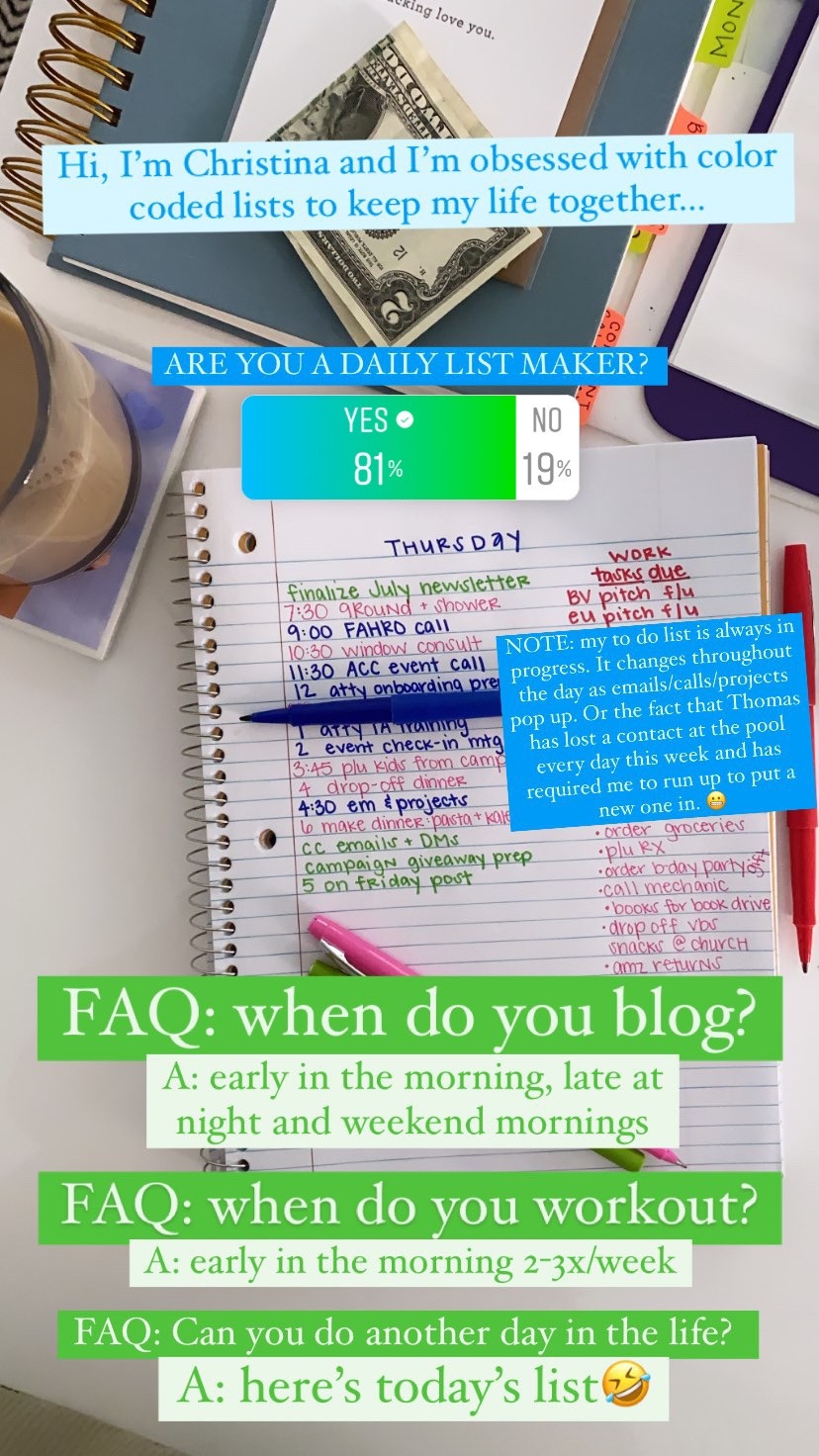 I received lots of messages asking about this cute little rashguard swim suit I wore to Sliding Rock. It's the Mila by Mott50 and is super comfortable, has thumbholes, is fully lined and offers UPF50+ sun protection. Sadly, my print is no longer available but you can find short sleeve and long sleeve versions in a bunch of cute new prints!!! And there are lots of matching prints in kid sizes too.
Mott50 Rashguards
A few weeks ago Matt and I went to Grinning Mule for date night. This restaurant is tucked back in Plaza Midwood and is truly a gem. Every small plate we ordered was phenomenal and the spicy pineapple paloma was so delicious that I have tried to re-create it at home (and failed) multiple times! If you want a cute neighborhood-feel restaurant that is casual yet offers upscale shareable plates and incredible cocktails, I would highly recommend checking this place out. We cannot wait to go back. And we're totally going to bring our kids next time — the outdoor space is really great for kids (and dogs). You can view their menu on their website and find pics of their food on their Instagram.
Rating 3.5/5: I just finished another Colleen Hoover book and my unpopular opinion is that it wasn't as good as Verity. There are 20,000+ amazing Amazon reviews so take mine with a grain of salt. I didn't dislike it. It just wasn't what I expected. It's heavy, sad (domestic violence and abusive relationships) and predictable. However, I did like the characters and I love Colleen Hoover's writing style and I love how she wrote this book for her mom!
Book Summary: Sometimes it is the one who loves you who hurts you the most.
Lily hasn't always had it easy, but that's never stopped her from working hard for the life she wants. She's come a long way from the small town in Maine where she grew up
— she graduated from college, moved to Boston, and started her own business. So when she feels a spark with a gorgeous neurosurgeon named Ryle Kincaid, everything in Lily's life suddenly seems almost too good to be true.
Ryle is assertive, stubborn, maybe even a little arrogant. He's also sensitive, brilliant, and has a total soft spot for Lily. And the way he looks in scrubs certainly doesn't hurt. Lily can't get him out of her head. But Ryle's complete aversion to relationships is disturbing. Even as Lily finds herself becoming the exception to his "no dating" rule, she can't help but wonder what made him that way in the first place.
As questions about her new relationship overwhelm her, so do thoughts of Atlas Corrigan — her first love and a link to the past she left behind. He was her kindred spirit, her protector. When Atlas suddenly reappears, everything Lily has built with Ryle is threatened.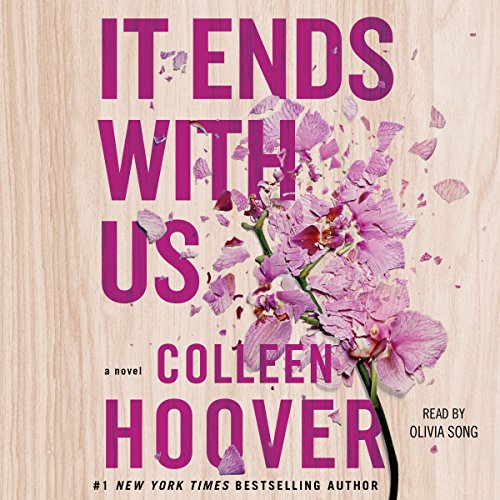 5. Boat Day
Last weekend we rented a boat for a day!! Not only was this activity on our summer bucket list, it's been on our Charlotte bucket list for years and years!! And now I'm kicking myself for not doing it sooner!! We rented through Lake Effects Boat Rentals and had an excellent experience. My brother and his girlfriend stayed with us for the weekend so they came too and it was SO MUCH FUN. We tubed for hours on the lake! It was truly the best day even though I paid for it greatly in my neck and shoulders all week long!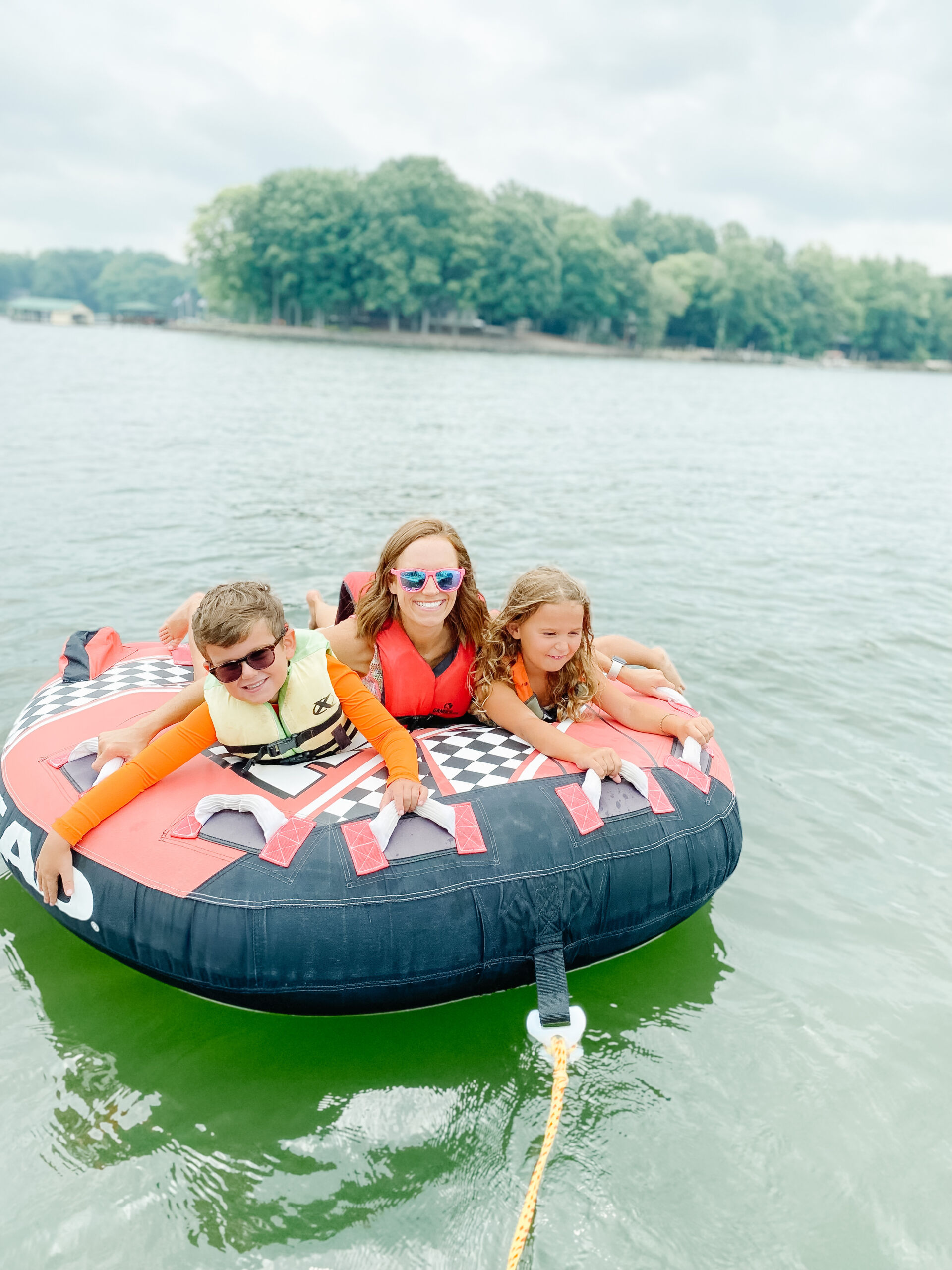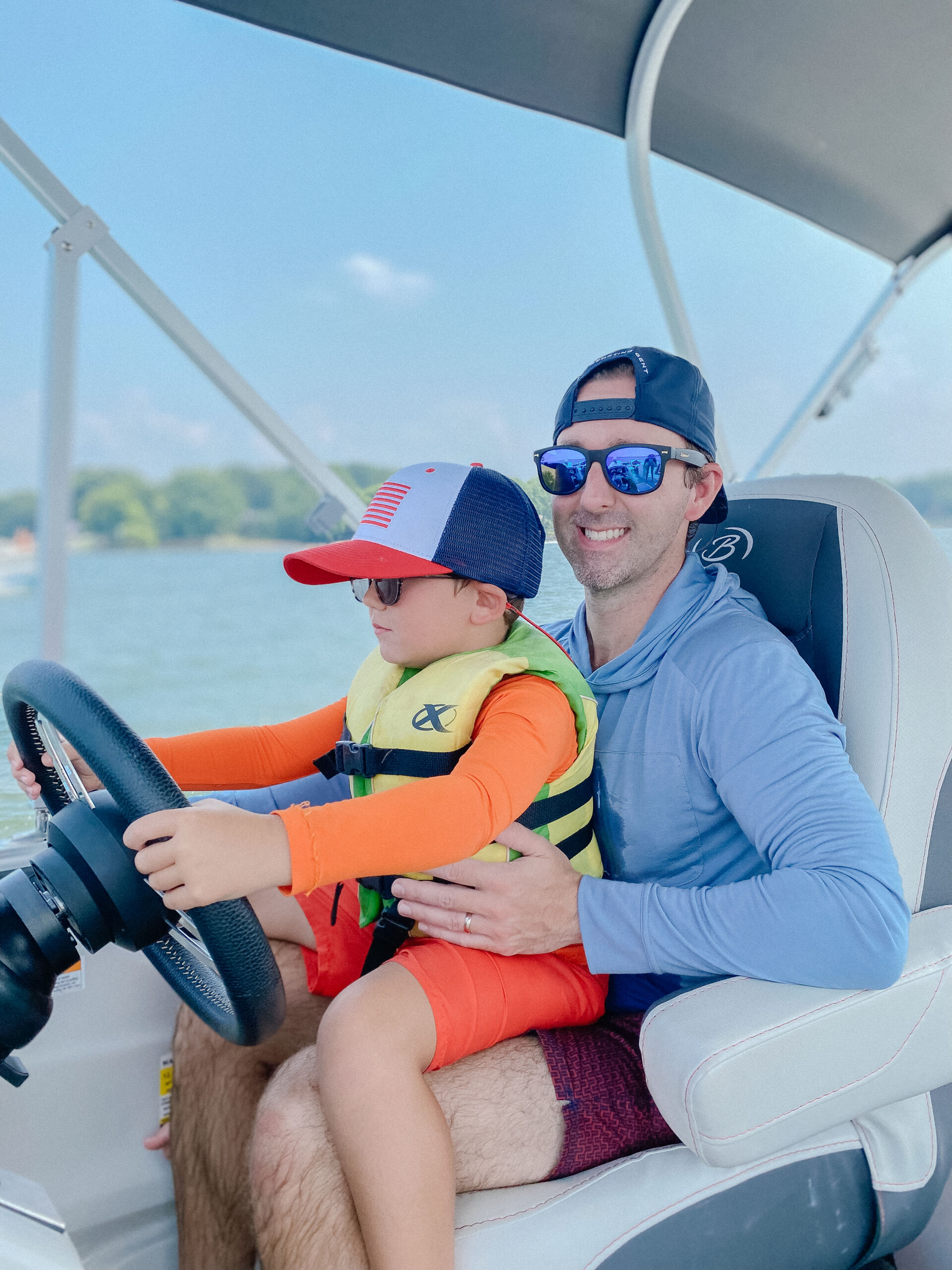 In Case You Missed It