Happy Halloween weekend!!! I am unbelievably excited for a fun and festive weekend ahead. I am sooooo pumped that Halloween falls on Sunday and not on a school day. It's going to be a blast to celebrate!
1. Spooky Bark
Last weekend Caroline had a girlfriend over and they made two ginormous batches of Spooky Bark! We packaged up lots of little bags, added the cutest gift tags from Fernandina Paper Co. and gifted them to our bus drivers and teachers.
If you're looking for a fun recipe to make this weekend, this is a delicious and easy one!
Spooky Bark Recipe: On parchment paper, spread out and layer pretzel sticks, rice chex and white popcorn (we use Tender White). Drizzle with melted white almond bark & add candy eyeballs.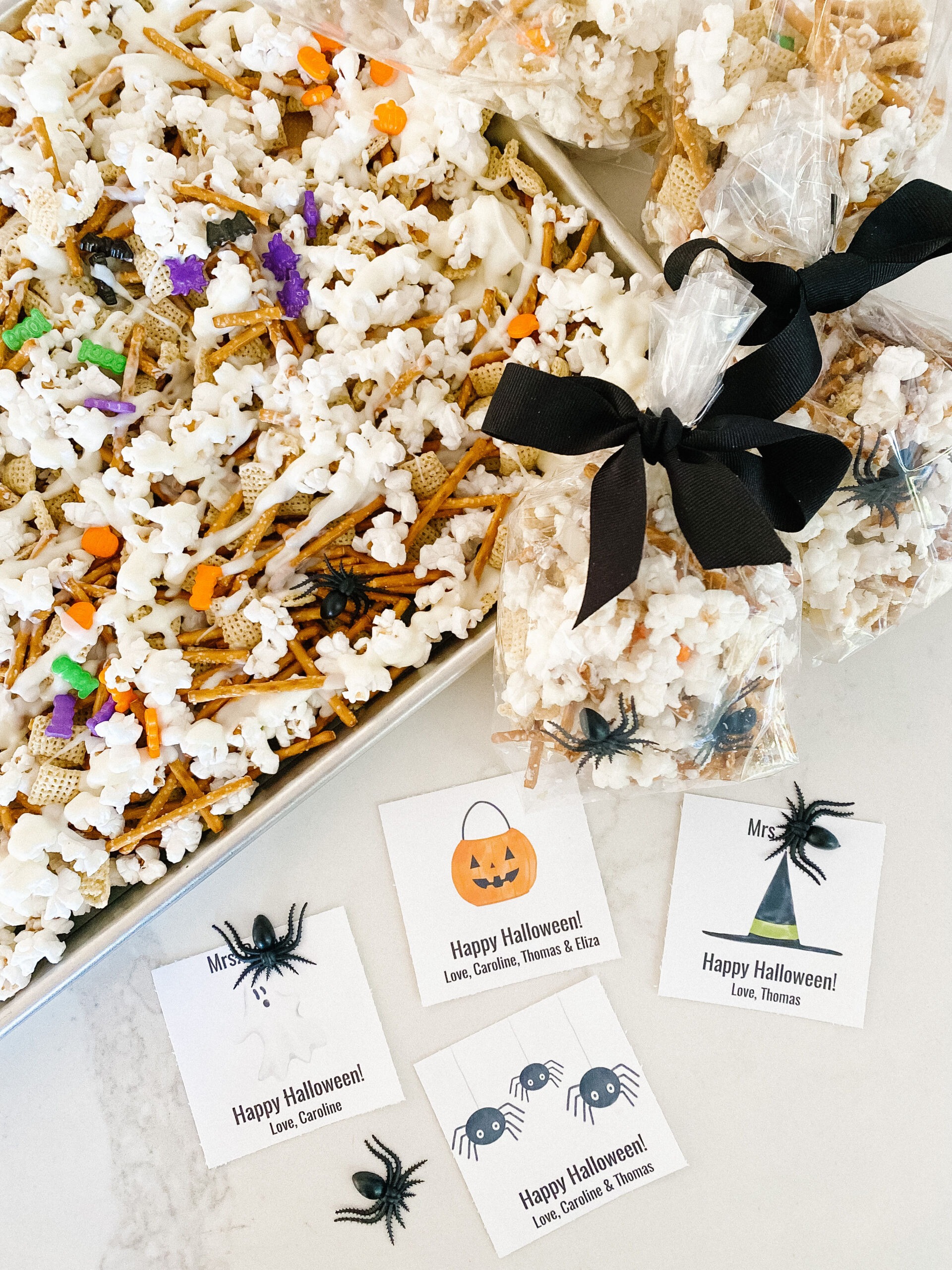 2. Junior Golf Season
Last weekend we attended Thomas's end of year banquet to celebrate his first junior golf season! He has absolutely loved learning to play golf this year and has improved so much. In fact, he was awarded the "most improved player" certificate at the event and was SO proud of himself. Since then he has brought his certificate downstairs from his bedroom to show us again and again. We are so proud of this little man.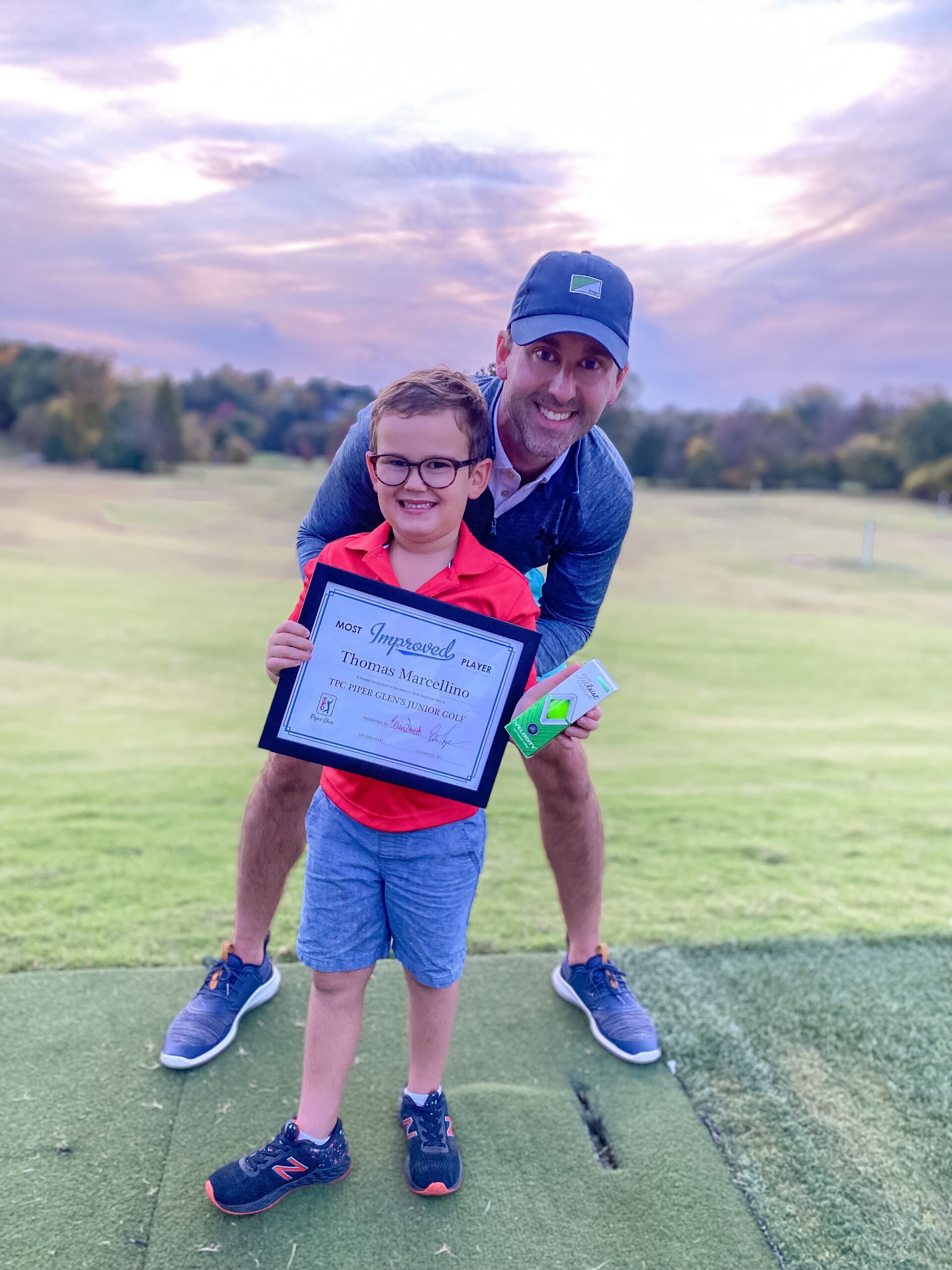 3. Book Review: The Maidens by Alex Michaelides
Rating 3/5: I had to read another Alex Michaelides novel after ranking The Silent Patient as one of my favorite books of the year. The Maidens was good, but not as good the TSP! I liked the short chapters but the ending was just OK.
Book Summary: Edward Fosca is a murderer. Of this Mariana is certain. But Fosca is untouchable. A handsome and charismatic Greek Tragedy professor at Cambridge University, Fosca is adored by staff and students alike—particularly by the members of a secret society of female students known as The Maidens.
Mariana Andros is a brilliant but troubled group therapist who becomes fixated on The Maidens when one member, a friend of Mariana's niece Zoe, is found murdered in Cambridge.
Mariana, who was once herself a student at the university, quickly suspects that behind the idyllic beauty of the spires and turrets, and beneath the ancient traditions, lies something sinister. And she becomes convinced that, despite his alibi, Edward Fosca is guilty of the murder. But why would the professor target one of his students? And why does he keep returning to the rites of Persephone, the maiden, and her journey to the underworld?
When another body is found, Mariana's obsession with proving Fosca's guilt spirals out of control, threatening to destroy her credibility as well as her closest relationships. But Mariana is determined to stop this killer, even if it costs her everything—including her own life.
4. Sweater Weather
Finally broke my favorite sweater out of my winter box! This has been my favorite sweater for 3 years in a row and I have it in 2 colors (white & dark green)!
5. Caroline's Outfit
Speaking of sweater weather, I absolutely loved this little ensemble Caroline pulled together yesterday for school. The ruffle sweater is so soft and adorable. She looks so grown up!
In Case You Missed It