A few recent audio books I've listened to lately…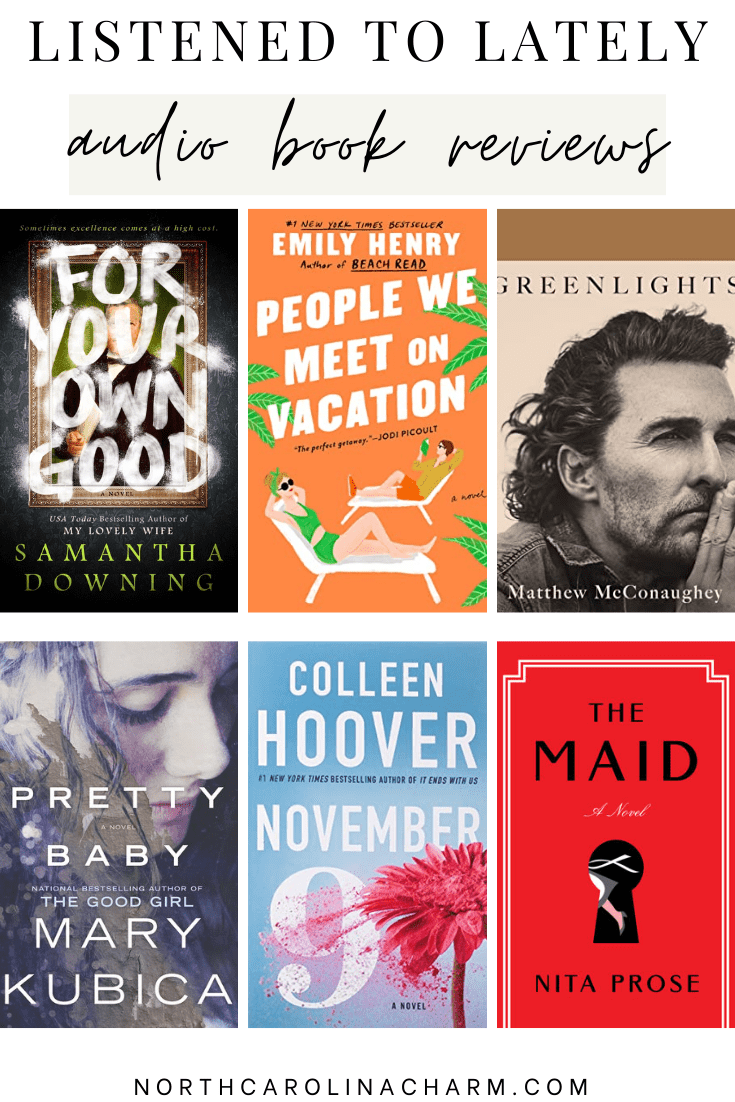 Rating 4/5: This reader recommended book was an entertaining read. There are lots of crazy characters that are fun to hate but that also meant a lot of perspectives to keep up with too. The chapters are short and fast paced, and there is so much suspense built up throughout the book that I couldn't wait to get to the end.
Book Summary: Teddy Crutcher has won Teacher of the Year at the esteemed Belmont Academy, home to the best and brightest.
He says his wife couldn't be more proud—though no one has seen her in a while.
Teddy really can't be bothered with the death of a school parent that's looking more and more like murder or the student digging a little too deep into Teddy's personal life. His main focus is on pushing these kids to their full academic potential.
All he wants is for his colleagues—and the endlessly meddlesome parents—to stay out of his way.
It's really too bad that sometimes excellence can come at such a high cost.
Rating 3/5: I absolutely loved the characters and thought they were hysterical and adorable together, but their friends-to-lovers journey was excruciating at times to listen to. The book was definitely a slow burn and drawn out but it was an easy listen while doing chores and stuff.
Book Summary: Two best friends. Ten summer trips. One last chance to fall in love.
Poppy and Alex. Alex and Poppy. They have nothing in common. She's a wild child; he wears khakis. She has insatiable wanderlust; he prefers to stay home with a book. And somehow, ever since a fateful car share home from college many years ago, they are the very best of friends. For most of the year they live far apart—she's in New York City, and he's in their small hometown—but every summer, for a decade, they have taken one glorious week of vacation together.
Until two years ago, when they ruined everything. They haven't spoken since.
Poppy has everything she should want, but she's stuck in a rut. When someone asks when she was last truly happy, she knows, without a doubt, it was on that ill-fated, final trip with Alex. And so, she decides to convince her best friend to take one more vacation together—lay everything on the table, make it all right. Miraculously, he agrees.
Now she has a week to fix everything. If only she can get around the one big truth that has always stood quietly in the middle of their seemingly perfect relationship. What could possibly go wrong?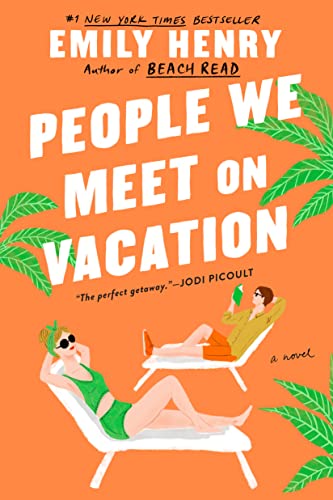 Greenlights by Matthew McConaughey
Rating 5/5: Oh my goodness, I loved this memoir — and I think this may be my first 5 star book rating for 2022! We picked this book for Community Group this month (we like a wiiiiide variety of books) and I cannot wait to discuss it next week with the girls!
Matthew has lived the most interesting 50 years of life so far and I was absolutely fascinated by all his stories. I would hiiiiiighly recommend listening to the audio version. Matthew narrates it and he truly has a gift of storytelling.
Book Summary: From the Academy Award®–winning actor, an unconventional memoir filled with raucous stories, outlaw wisdom, and lessons learned the hard way about living with greater satisfaction.
I've been in this life for fifty years, been trying to work out its riddle for forty-two, and been keeping diaries of clues to that riddle for the last thirty-five. Notes about successes and failures, joys and sorrows, things that made me marvel, and things that made me laugh out loud. How to be fair. How to have less stress. How to have fun. How to hurt people less. How to get hurt less. How to be a good man. How to have meaning in life. How to be more me.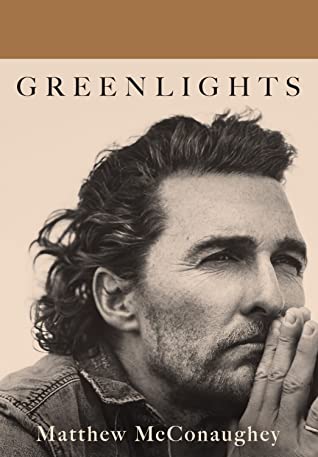 Rating 3.5/5: This was my 3rd Mary Kubica book I read this year and my rating is pretty consistent with her other books (Local Missing Woman: 3.5/5 and Don't You Cry: 4/5). While this book is incredibly slow, I enjoyed listening to it while doing chores around the house because I didn't have to pay super close attention. There isn't a strong plotline and the ending is just OK.
Book Summary: A chance encounter sparks an unrelenting web of lies in this stunning new psychological thriller from national bestselling author Mary Kubica.
She sees the teenage girl on the train platform, standing in the pouring rain, clutching an infant in her arms. She boards a train and is whisked away. But she can't get the girl out of her head…
Heidi Wood has always been a charitable woman: she works for a nonprofit, takes in stray cats. Still, her husband and daughter are horrified when Heidi returns home one day with a young woman named Willow and her four-month-old baby in tow. Disheveled and apparently homeless, this girl could be a criminal—or worse. But despite her family's objections, Heidi invites Willow and the baby to take refuge in their home.
Heidi spends the next few days helping Willow get back on her feet, but as clues into Willow's past begin to surface, Heidi is forced to decide how far she's willing to go to help a stranger. What starts as an act of kindness quickly spirals into a story far more twisted than anyone could have anticipated.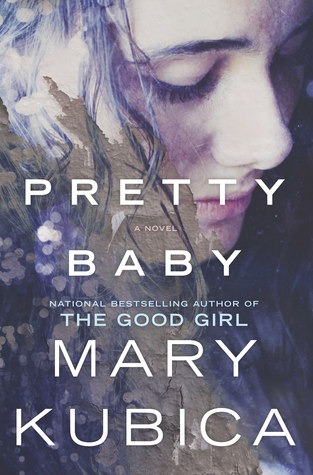 Rating 3/5: After a long wait, I was very excited for this book to finally become available from the library and downloaded it before even finishing the book I was currently reading. While this was not my usual genre, everyone I know who has read this novel absolutely loved it — and it was just OK for me. I really liked the premise of this book and the plot twists kept me invested, but I very much disliked the two main characters and found myself cringing, frustrated and eye rolling both of them — a lot. And how it all comes together in the end was…bizarre.
Book Summary: Fallon meets Ben, an aspiring novelist, the day before her scheduled cross-country move. Their untimely attraction leads them to spend Fallon's last day in L.A. together, and her eventful life becomes the creative inspiration Ben has always sought for his novel. Over time and amidst the various relationships and tribulations of their own separate lives, they continue to meet on the same date every year. Until one day Fallon becomes unsure if Ben has been telling her the truth or fabricating a perfect reality for the sake of the ultimate plot twist.
Can Ben's relationship with Fallon—and simultaneously his novel—be considered a love story if it ends in heartbreak?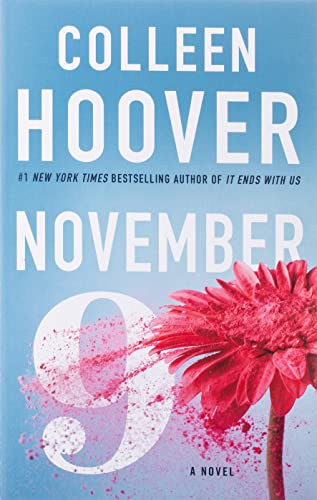 Book Review: The Maid by Nita Prose
Rating 3/5: The Maid was a book I was so excited about…and (unpopular opinion) I ended up being disappointed with. The premise had good promise and the book started off great…but then I found it to slow down! There were also lots of aspects of the main characters personality that were left to interpretation which confused and frustrated me at times. I did enjoy parts of the book and finished it but it's not one I would read again.
Book Summary: Molly Gray is not like everyone else. She struggles with social skills and misreads the intentions of others. Her gran used to interpret the world for her, codifying it into simple rules that Molly could live by.
Since Gran died a few months ago, twenty-five-year-old Molly has been navigating life's complexities all by herself. No matter—she throws herself with gusto into her work as a hotel maid. Her unique character, along with her obsessive love of cleaning and proper etiquette, make her an ideal fit for the job. She delights in donning her crisp uniform each morning, stocking her cart with miniature soaps and bottles, and returning guest rooms at the Regency Grand Hotel to a state of perfection.
But Molly's orderly life is upended the day she enters the suite of the infamous and wealthy Charles Black, only to find it in a state of disarray and Mr. Black himself dead in his bed. Before she knows what's happening, Molly's unusual demeanor has the police targeting her as their lead suspect. She quickly finds herself caught in a web of deception, one she has no idea how to untangle. Fortunately for Molly, friends she never knew she had unite with her in a search for clues to what really happened to Mr. Black—but will they be able to find the real killer before it's too late?
A Clue-like, locked-room mystery and a heartwarming journey of the spirit, The Maid explores what it means to be the same as everyone else and yet entirely different—and reveals that all mysteries can be solved through connection to the human heart.