Looking for the perfect family movie night? You have to check out this Marvel Movie Watch List we created and completed!
We did it!! We watched the Marvel movie series in chronological order as a family — and it was so much fun!
Thomas has been Marvel obsessed for quite some time and I have only seen maybe 2-3 Marvel movies ever so we decided back in January we'd watch them all in order together for Friday Family Movie Night. In a lot of ways, tackling this list made Family Movie Night SO much easier. For almost 4 months there were no arguments over what we were going to watch and it was nice not spending 45 minutes scrolling every streaming service searching for a movie on Friday nights.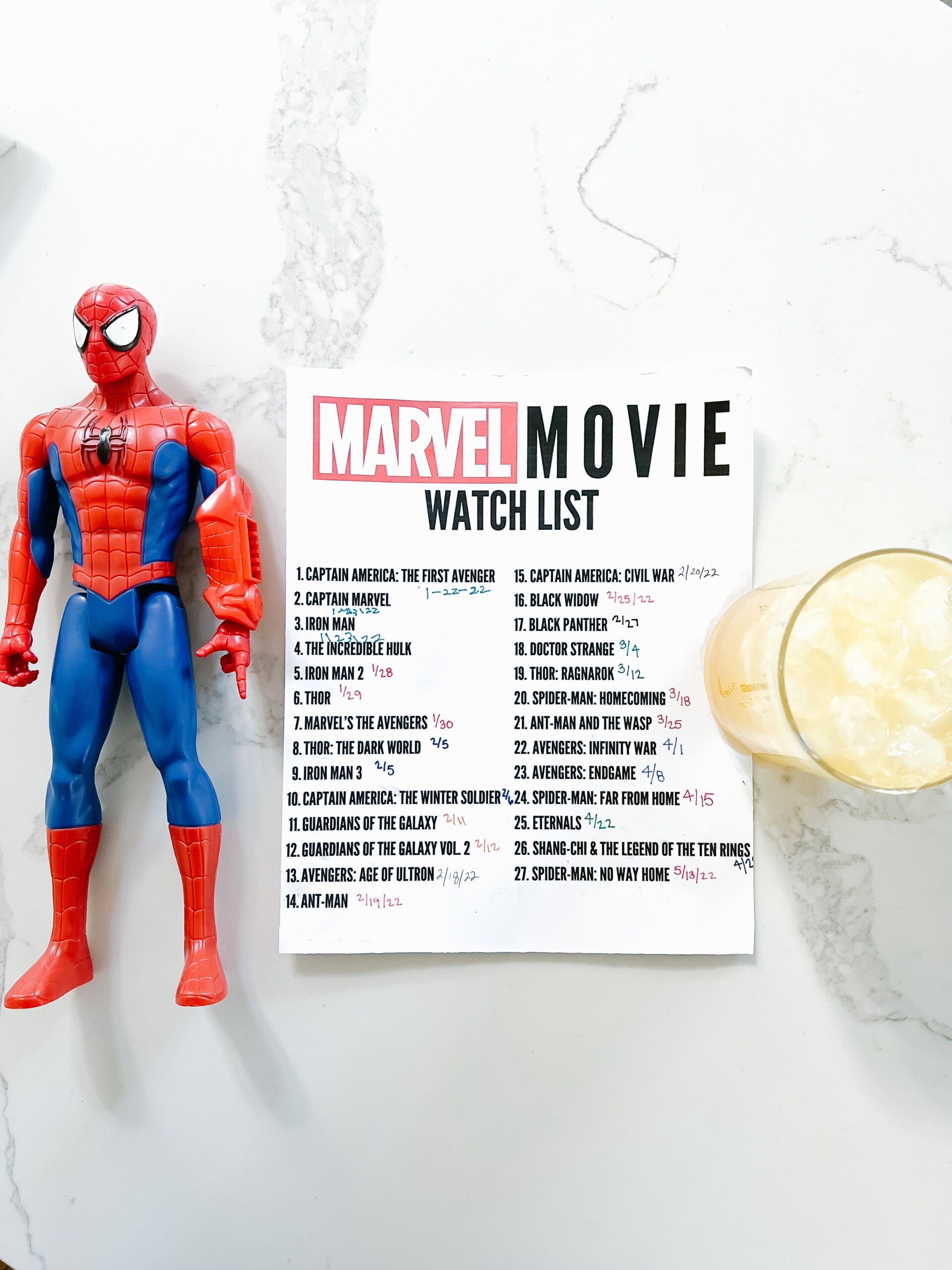 To celebrate our movie series finale, I surprised the kids with some fun decorations and cupcakes! They LOVED it!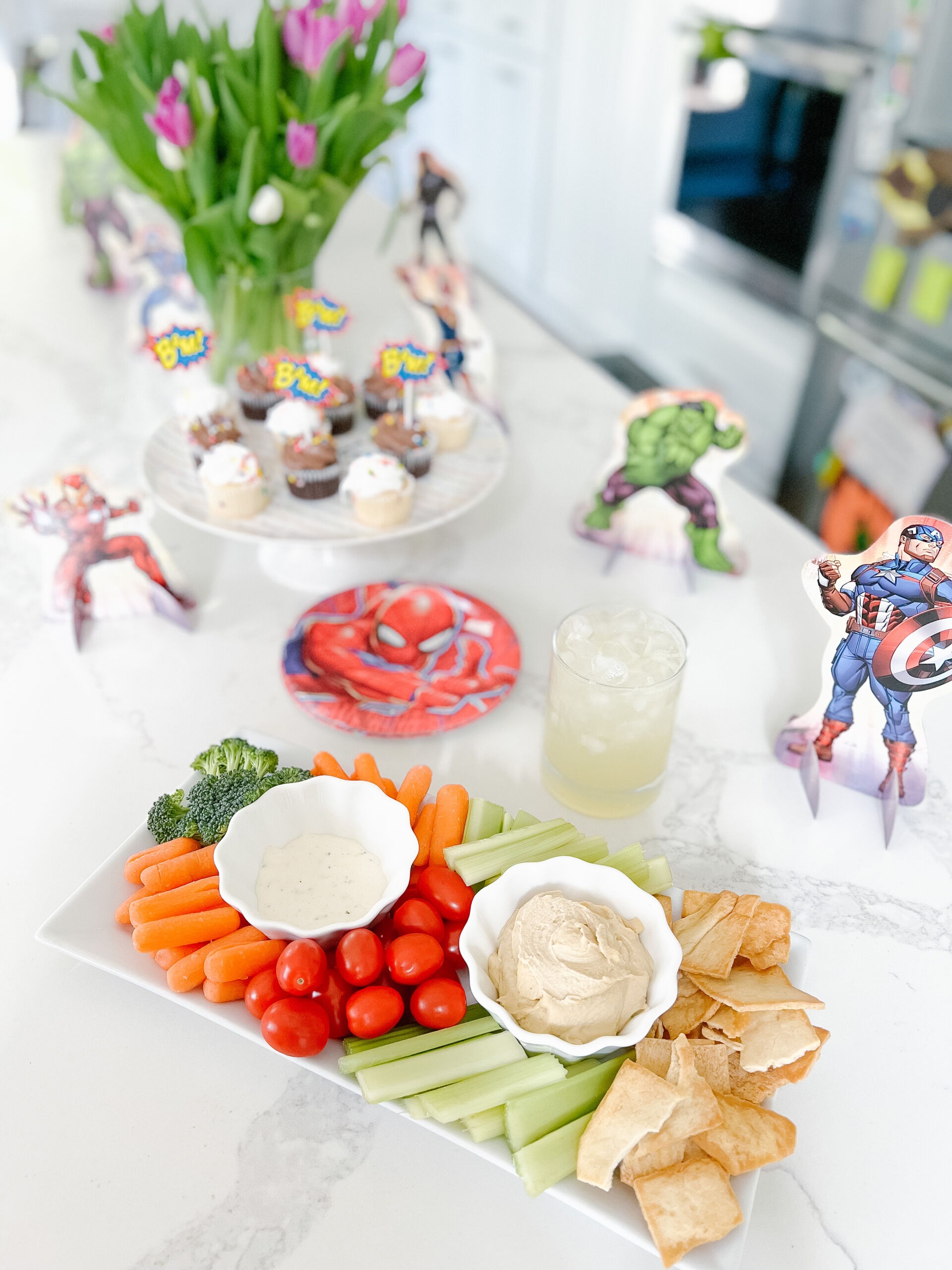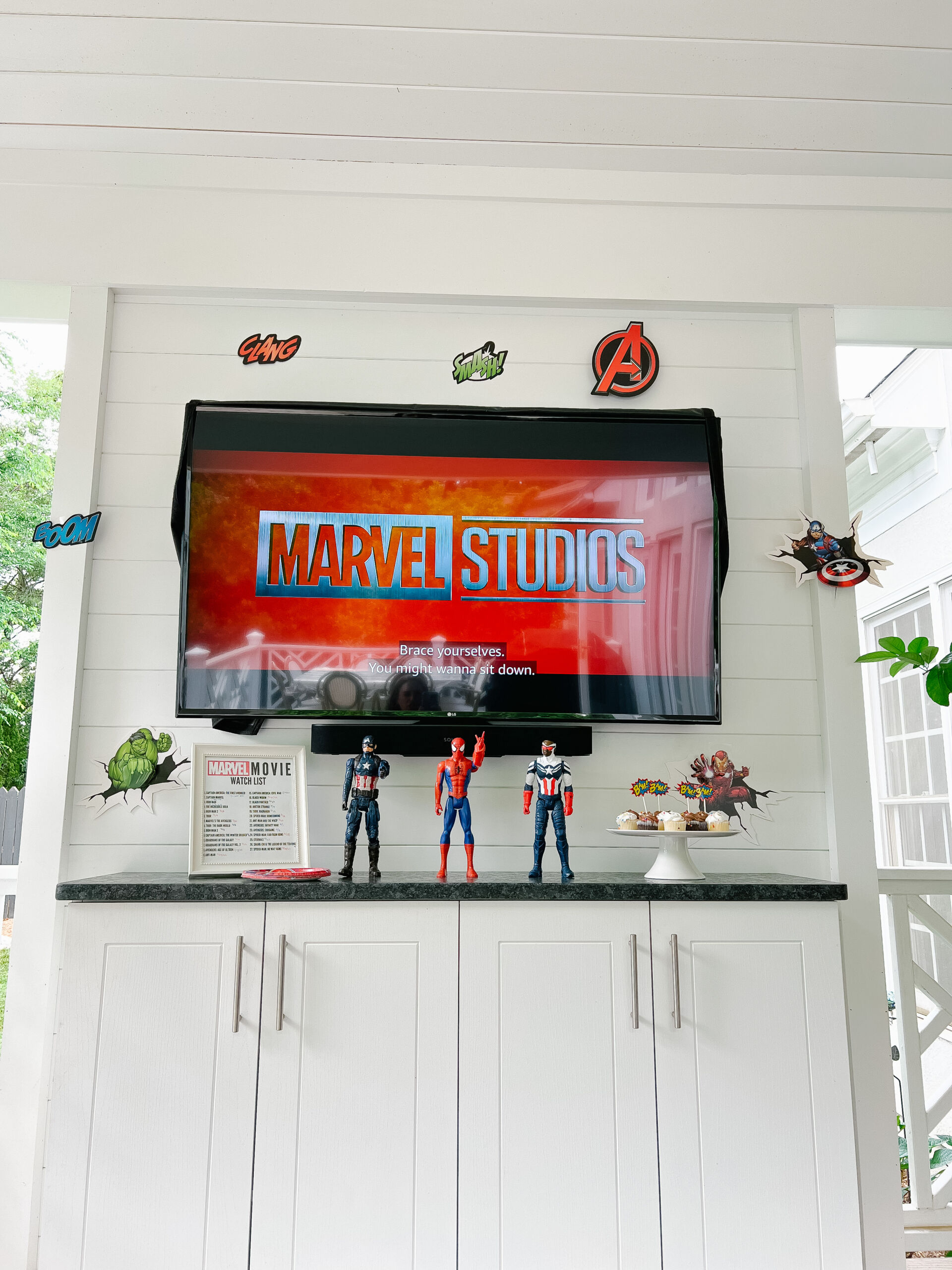 At first, Caroline was opposed to the idea of watching 27 Marvel movies, so we sweetened the deal by letting her bake or request any treat of her choice for Family Movie Night dessert. However, after the very first movie (Captain America), she was hooked and ended up loving the series just as much as Thomas! One of her favorite desserts she loved making (several times) was Princess Popcorn! It's a recipe from her Disney Princess Cookbook.
These chocolate dipped oreos and strawberries were another recipe out of the same book that was a huge hit too.

If you want to print a copy of our Marvel Movie list, you can download a PDF here! There are a LOT of variations of the "timeline" order on the internet. This one seemed to be one of the most popular, so I picked this one to follow. A few readers commented with some edits to the order if you want to check them out on my Instagram post.
And just a heads up, some of these movies do have a few scenes that we had to speed through and there's definitely crude humor and language at times. Thankfully our kids are still a little young so most of it went over their heads, but just wanted to give you a warning!
And now we've got to figure out what we're going to watch next!
Happy Family Movie Night, friends!