If you're looking for your next book, I've got 6 audio book reviews for you! Here are a few I've listened to lately…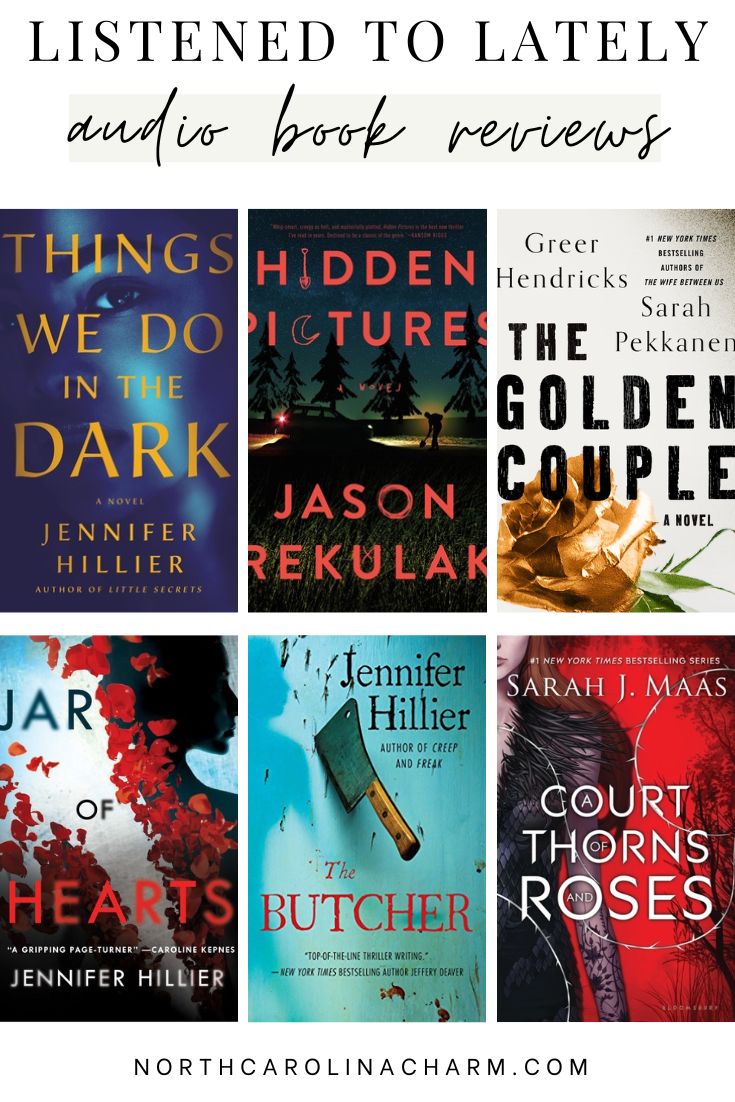 Rating 4/5: While this wasn't quite as incredible as Little Secrets (one of my favorite books of 2021), this was a great fast-paced mystery thriller with an interesting premise. I found the characters fascinating, I enjoyed the way the story unfolded and the narration is excellent.
Book Summary: When Paris Peralta is arrested in her own bathroom—covered in blood, holding a straight razor, her celebrity husband dead in the bathtub behind her—she knows she'll be charged with murder. But as bad as this looks, it's not what worries her the most. With the unwanted media attention now surrounding her, it's only a matter of time before someone from her long hidden past recognizes her and destroys the new life she's worked so hard to build, along with any chance of a future.
Twenty-five years earlier, Ruby Reyes, known as the Ice Queen, was convicted of a similar murder in a trial that riveted Canada in the early nineties. Reyes knows who Paris really is, and when she's unexpectedly released from prison, she threatens to expose all of Paris's secrets. Left with no other choice, Paris must finally confront the dark past she escaped, once and for all.
Because the only thing worse than a murder charge are two murder charges.
Things We Do in the Dark is a brilliant new thriller from Jennifer Hillier, the award-winning author of the breakout novels Little Secrets and Jar of Hearts. Paris Peralta is suspected of killing her celebrity husband, and her long-hidden past now threatens to destroy her future.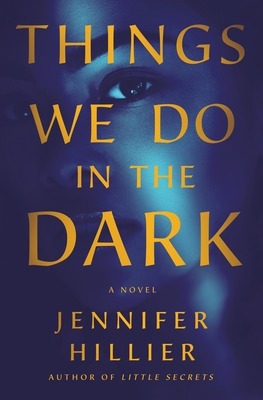 Rating 3.5/5: This was an interesting, well-written book that started off strong, slowed down for a bit, and ended with some questionable twists. I really liked it until the 70% mark, then I started losing interest until it picked back up towards the end — and then it felt rushed and went off the rails for me. Take my review with a grain of salt — most reviews for this book are 5 stars.
Book Summary: From Jason Rekulak, Edgar-nominated author of The Impossible Fortress, comes a wildly inventive spin on the classic horror story in Hidden Pictures, a creepy and warm-hearted mystery about a woman working as a nanny for a young boy with strange and disturbing secrets.
Fresh out of rehab, Mallory Quinn takes a job in the affluent suburb of Spring Brook, New Jersey as a babysitter for Ted and Caroline Maxwell. She is to look after their five-year-old son, Teddy.
Mallory immediately loves this new job. She lives in the Maxwell's pool house, goes out for nightly runs, and has the stability she craves. And she sincerely bonds with Teddy, a sweet, shy boy who is never without his sketchbook and pencil. His drawings are the usual fare: trees, rabbits, balloons. But one day, he draws something different: a man in a forest, dragging a woman's lifeless body.
As the days pass, Teddy's artwork becomes more and more sinister, and his stick figures steadily evolve into more detailed, complex, and lifelike sketches well beyond the ability of any five-year-old. Mallory begins to suspect these are glimpses of an unsolved murder from long ago, perhaps relayed by a supernatural force lingering in the forest behind the Maxwell's house.
With help from a handsome landscaper and an eccentric neighbor, Mallory sets out to decipher the images and save Teddy—while coming to terms with a tragedy in her own past—before it's too late.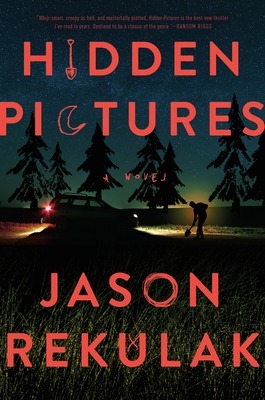 Rating 4/5: This was a fun thriller that I blew through in just a few days. There are lots of interesting and well-developed characters, a fascinating premise, some juicy secrets to uncover and the audio book narration is excellent!
Book Summary: Wealthy Washington suburbanites Marissa and Matthew Bishop seem to have it all—until Marissa is unfaithful. Beneath their veneer of perfection is a relationship riven by work and a lack of intimacy. She wants to repair things for the sake of their eight-year-old son and because she loves her husband. Enter Avery Chambers.
Avery is a therapist who lost her professional license. Still, it doesn't stop her from counseling those in crisis, though they have to adhere to her unorthodox methods. And the Bishops are desperate.
When they glide through Avery's door and Marissa reveals her infidelity, all three are set on a collision course. Because the biggest secrets in the room are still hidden, and it's no longer simply a marriage that's in danger.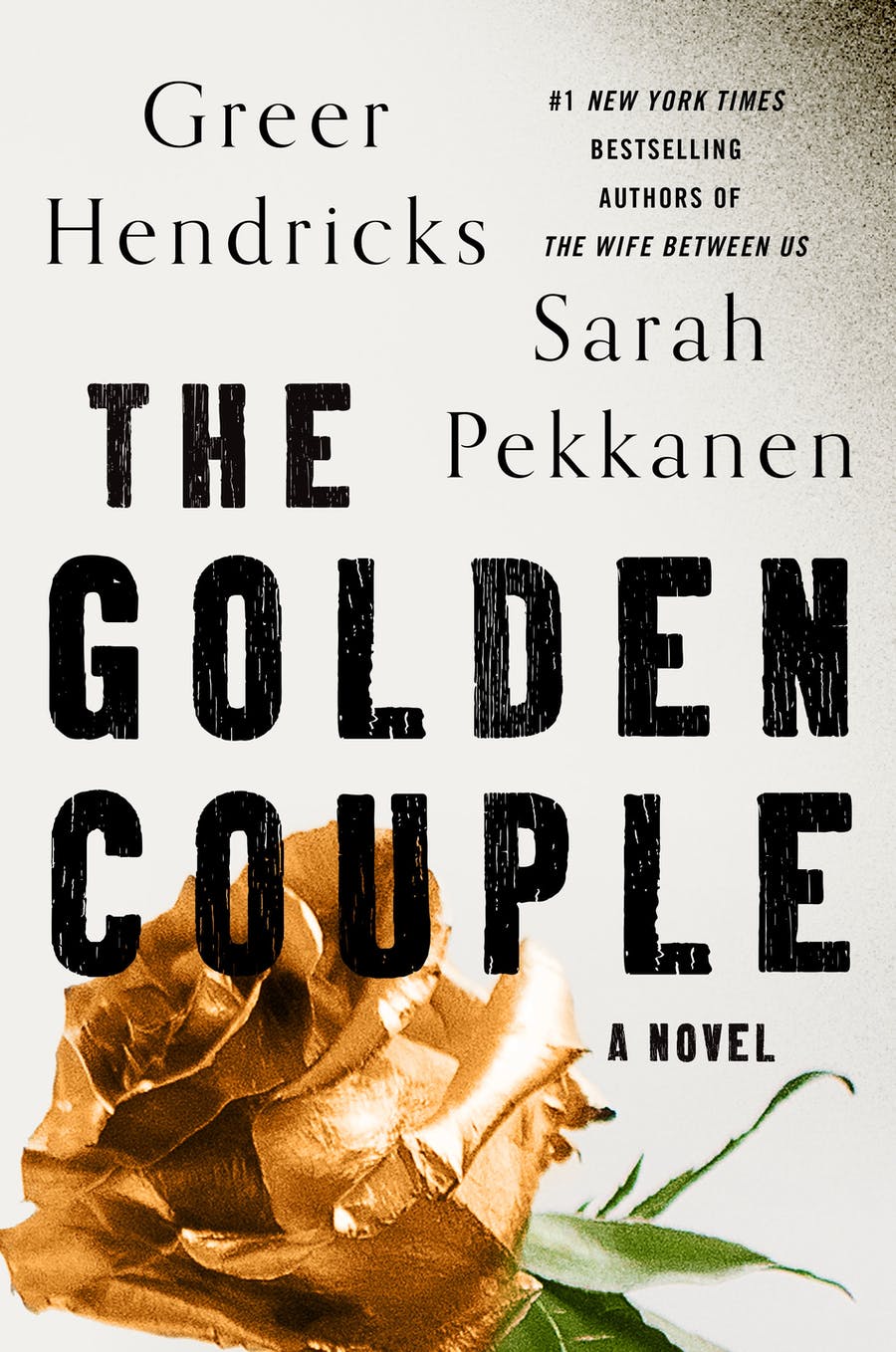 Rating 5/5: Wow. Wow. Wow. Another WILD thriller by Jennifer Hillier. I absolutely could not stop listening to this seriously disturbing book — so many twists and turns. And I loved how the book is divided into separate timelines that are easy to follow. If you want a fast-paced, addictive book that is going to keep you on your toes and is polished off with an intense ending…this one is for you. Content warning: explicit, very dark violence.
Book Summary: This is the story of three best friends: one who was murdered, one who went to prison, and one who's been searching for the truth all these years . . .
When she was sixteen years old, Angela Wong—one of the most popular girls in school—disappeared without a trace. Nobody ever suspected that her best friend, Georgina Shaw, now an executive and rising star at her Seattle pharmaceutical company, was involved in any way. Certainly not Kaiser Brody, who was close with both girls back in high school.
But fourteen years later, Angela Wong's remains are discovered in the woods near Geo's childhood home. And Kaiser—now a detective with Seattle PD—finally learns the truth: Angela was a victim of Calvin James. The same Calvin James who murdered at least three other women.
To the authorities, Calvin is a serial killer. But to Geo, he's something else entirely. Back in high school, Calvin was Geo's first love. Turbulent and often volatile, their relationship bordered on obsession from the moment they met right up until the night Angela was killed.
For fourteen years, Geo knew what happened to Angela and told no one. For fourteen years, she carried the secret of Angela's death until Geo was arrested and sent to prison.
While everyone thinks they finally know the truth, there are dark secrets buried deep. And what happened that fateful night is more complex and more chilling than anyone really knows. Now the obsessive past catches up with the deadly present when new bodies begin to turn up, killed in the exact same manner as Angela Wong.
How far will someone go to bury her secrets and hide her grief? How long can you get away with a lie? How long can you live with it?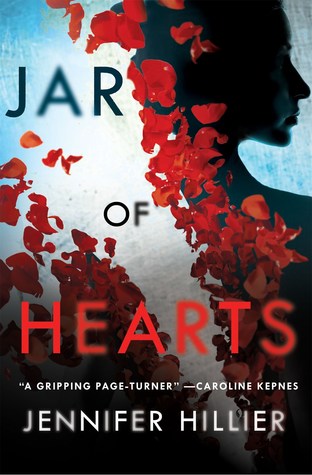 Rating 4.5/5: This book was absolutely chilling and definitely kept me on my toes and wanting more. This horrific story is fast-paced, dark, and twisted. I blew through it in a few days.
Book Summary: A rash of grisly serial murders plagued Seattle until the infamous "Beacon Hill Butcher" was finally hunted down and killed by police chief Edward Shank in 1985. Now, some thirty years later, Shank, retired and widowed, is giving up his large rambling Victorian house to his grandson Matt, whom he helped raise.
Settling back into his childhood home and doing some renovations in the backyard to make the house feel like his own, Matt, a young up-and-coming chef and restaurateur, stumbles upon a locked crate he's never seen before. Curious, he picks the padlock and makes a discovery so gruesome it will forever haunt him… Faced with this deep dark family secret, Matt must decide whether to keep what he knows buried in the past, go to the police, or take matters into his own hands.
Meanwhile Matt's girlfriend, Sam, has always suspected that her mother was murdered by the Beacon Hill Butcher—two years after the supposed Butcher was gunned down. As she pursues leads that will prove her right, Sam heads right into the path of Matt's terrible secret.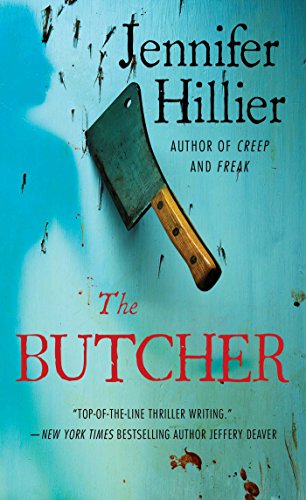 Rating 3.5/5: This was a book outside of my usual genre and I usually avoid series (I like to bounce around a lot). But my friend Stephanie has been raving about this young adult fantasy series for a while now so I decided to give it a shot.
In full transparency, I had to start it all over at the halfway mark because I wasn't paying close enough attention while getting our house organized all last week. But the second time around it definitely held my interest and I'm very curious to see where this series goes and already downloaded the second book from the library.
Summary: Feyre's survival rests upon her ability to hunt and kill – the forest where she lives is a cold, bleak place in the long winter months. So when she spots a deer in the forest being pursued by a wolf, she cannot resist fighting it for the flesh. But to do so, she must kill the predator and killing something so precious comes at a price …
Dragged to a magical kingdom for the murder of a faerie, Feyre discovers that her captor, his face obscured by a jeweled mask, is hiding far more than his piercing green eyes would suggest. Feyre's presence at the court is closely guarded, and as she begins to learn why her feelings for him turn from hostility to passion and the faerie lands become an even more dangerous place. Feyre must fight to break an ancient curse, or she will lose him forever.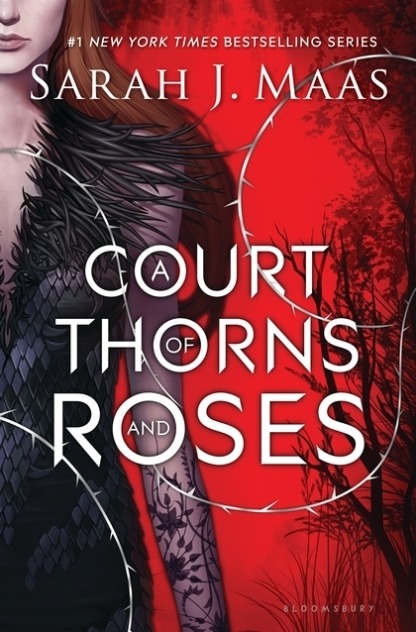 Find all my audiobook reviews here! You can also check out my Amazon Book Shop!