According to my recent Instagram poll, y'all are ready to shop for swimwear! So today I'm rounding up one piece and two piece swimsuits from Target!
Target has so many cute suits this season that it was hard to narrow down the options! I tried to round up a wide variety of styles, coverage, and support, so I hope you find something you love! Also, if you see a style you like but don't necessarily love the color of the suit pictured, odds are good it comes in additional colors so make sure to check!
My fave one piece suits include the Ribbed Plunge Front V-Wire Swimsuit, Pucker Textured Square Neck One Piece Swimsuit, and of course the One Piece Swimsuit Wrap Color Block Tie Side Bathing Suit (one of my favorite suits ever. I own in several colors)!
And my top 3 two-piece suits include the Puff Sleeve Twist-Front Bralette Bikini Top, Striped Twist Bandeau Bikini Top and One Shoulder Mesh Bikini Top!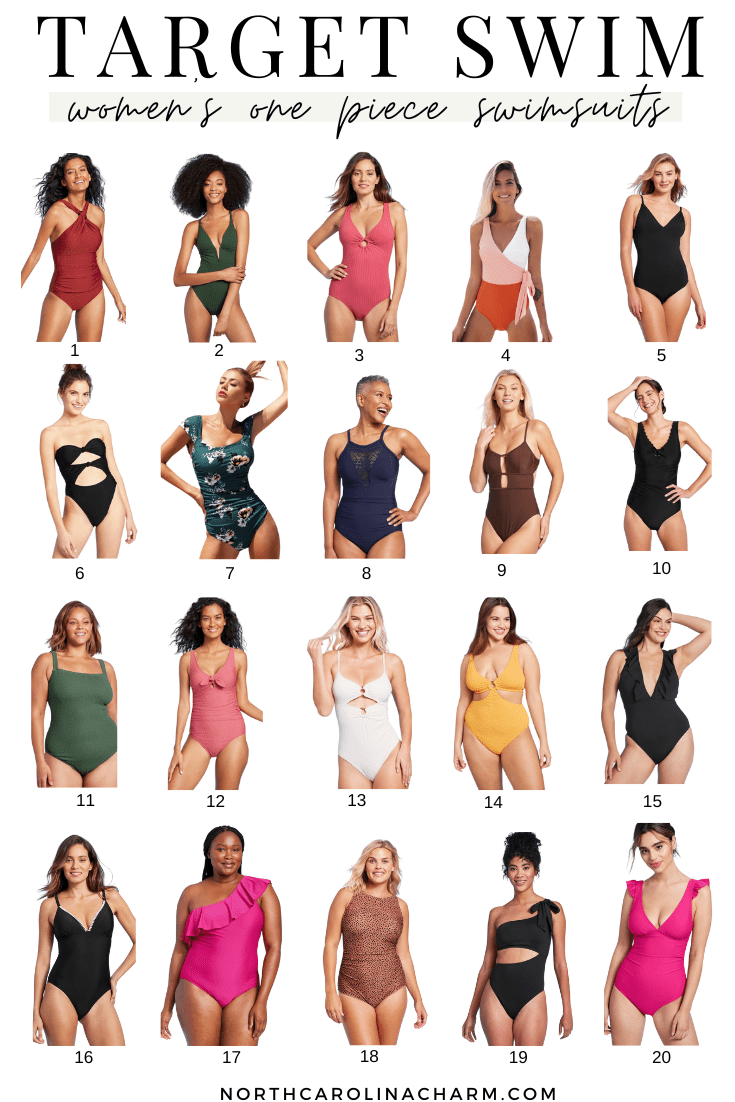 Target One Piece Swim Suits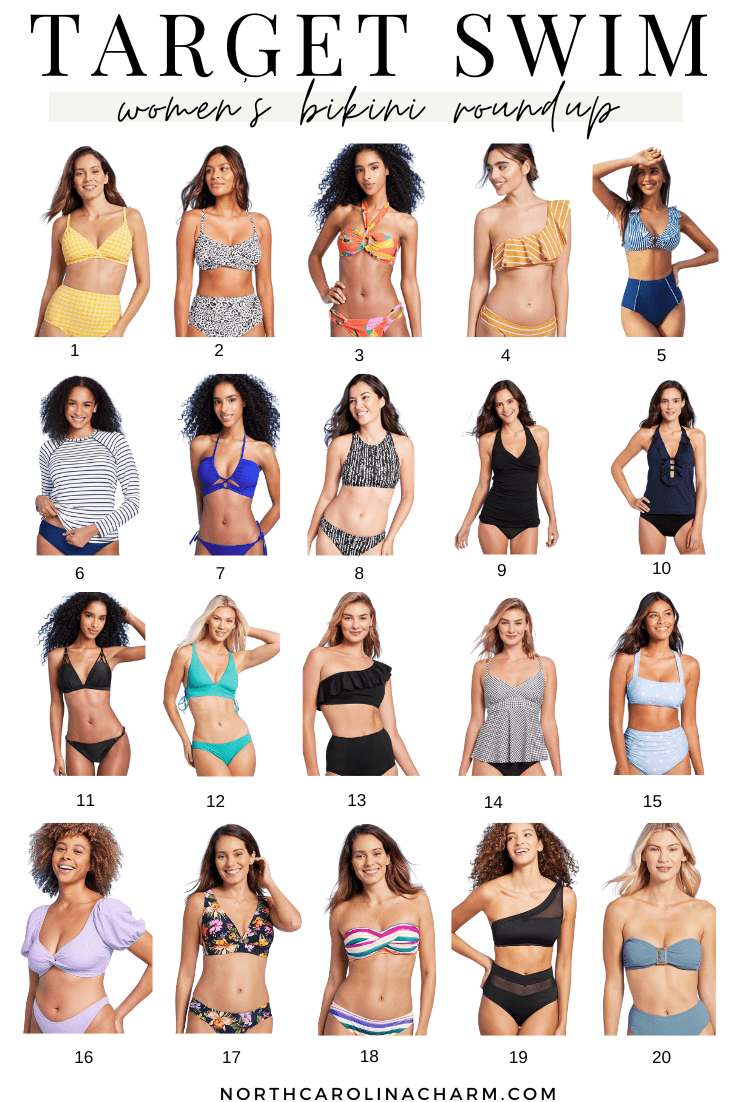 Target Two Piece Swim Suits
Note: I only linked tops because the product page recommends bottoms to go with the top