We've attended or hosted a lot of New Year's parties over the years, but I think this year may have been my favorite celebration yet! We really wanted to celebrate 2022 with our friends and family but also had zero desire to track down babysitters or keep our kids (and ourselves) up until midnight. So instead, we hosted a New Year's Day party…and it was awesome.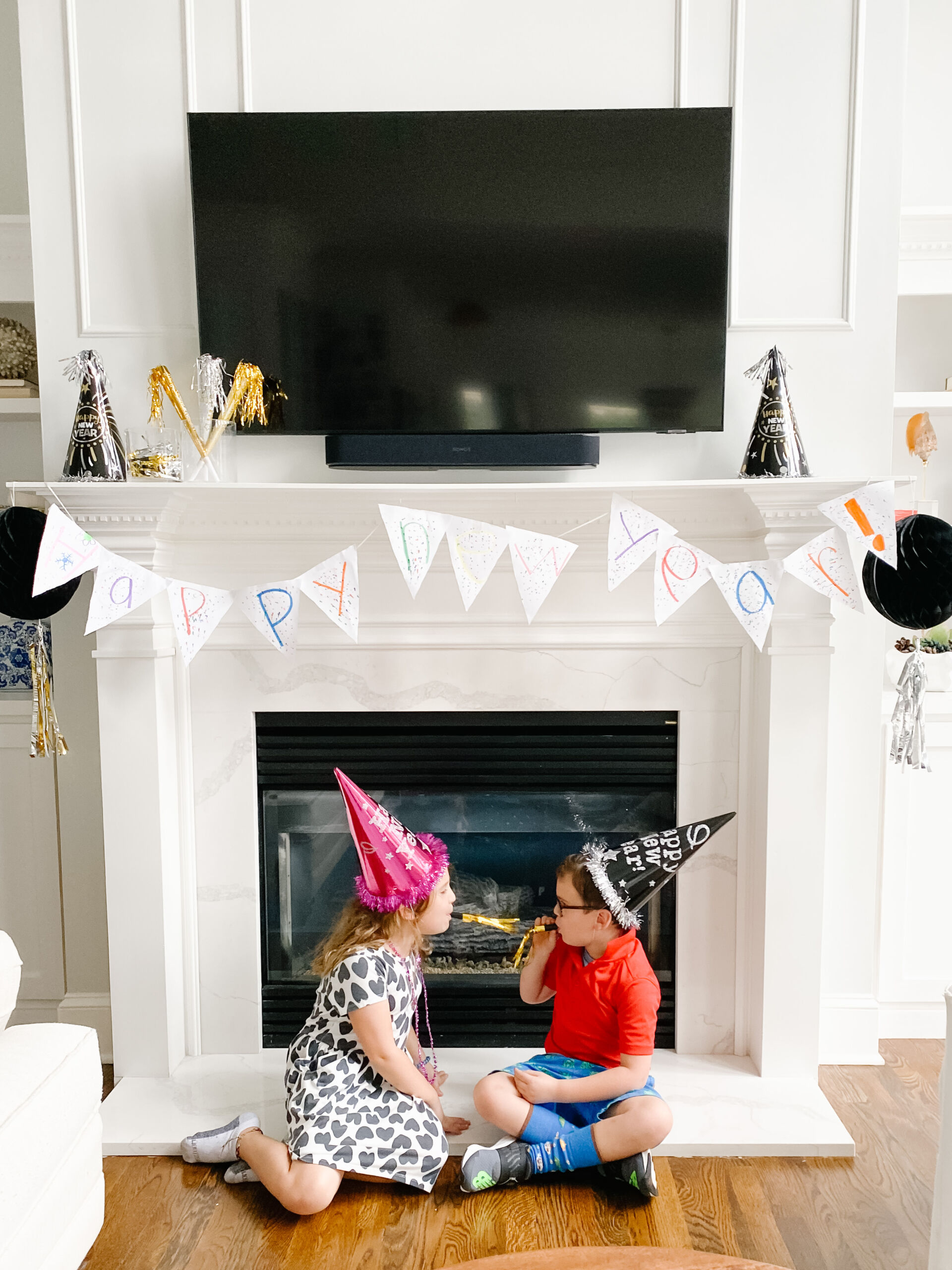 Caroline was SO excited to make some decorations for the party and was so proud of her cute "Happy New Year" banner! We also hung a disco ball on the back porch (which was a huge hit after sunset) and picked up a bunch of party hats and noisemakers.
We had SO MUCH FOOD. The girls brought lots of appetizers and Stephanie brought a delicious spread of traditional New Year's Day foods — pork, collards, corn bread and a few other sides, so hopefully we're all going to have a lucky and prosperous 2022!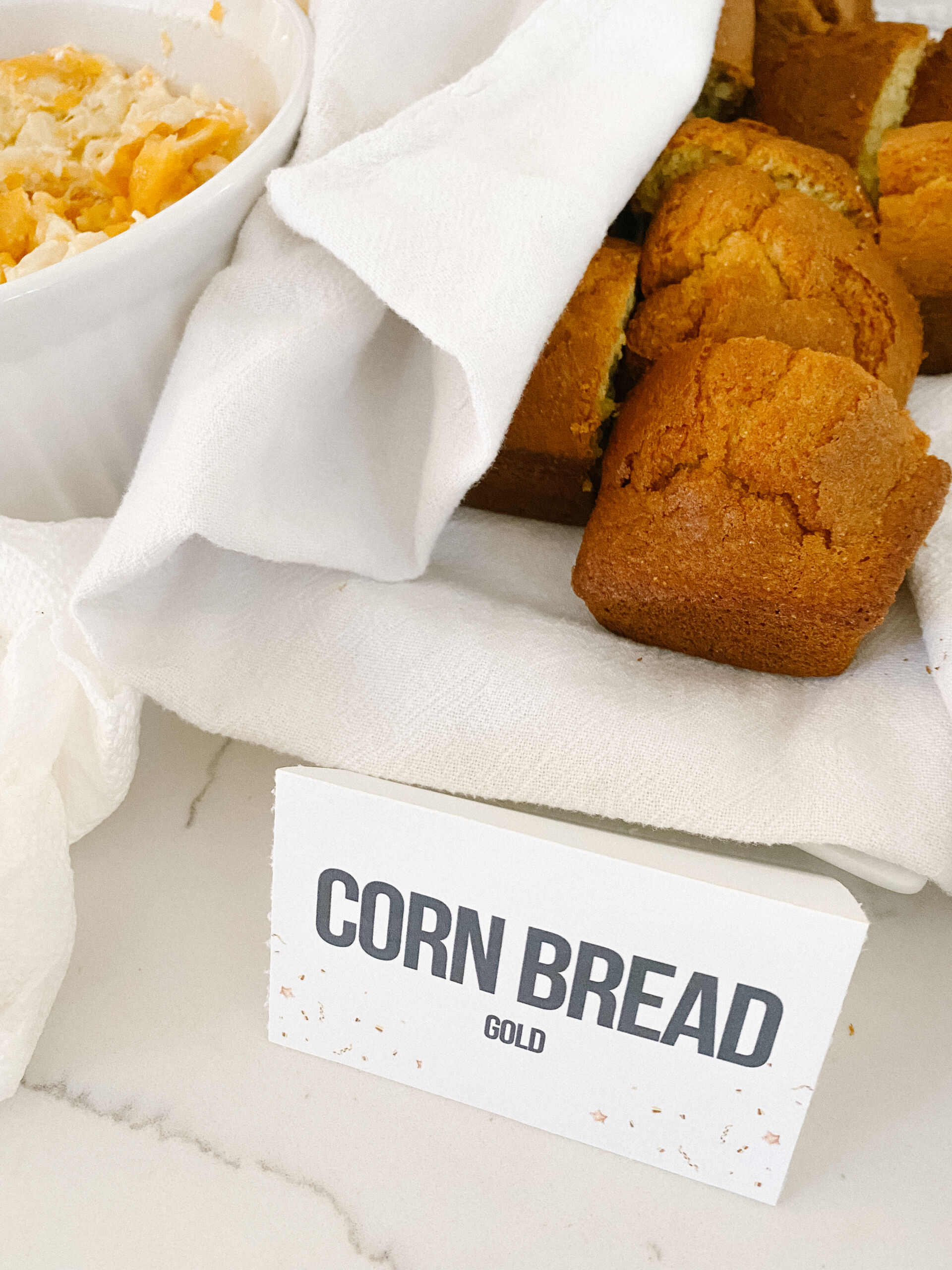 For dessert I made chocolate fondue which the kids devoured!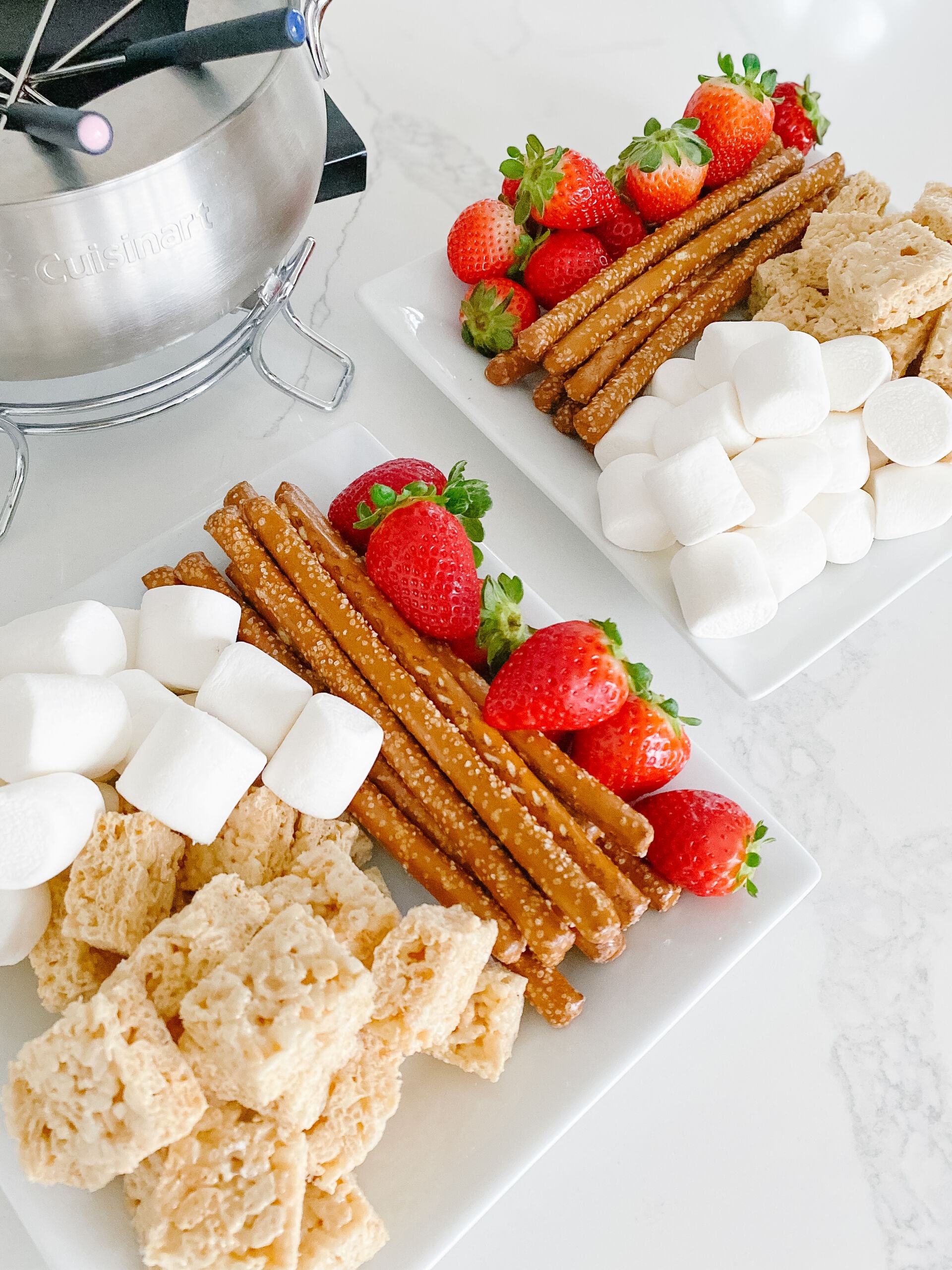 The dining room ping pong tournament was very competitive.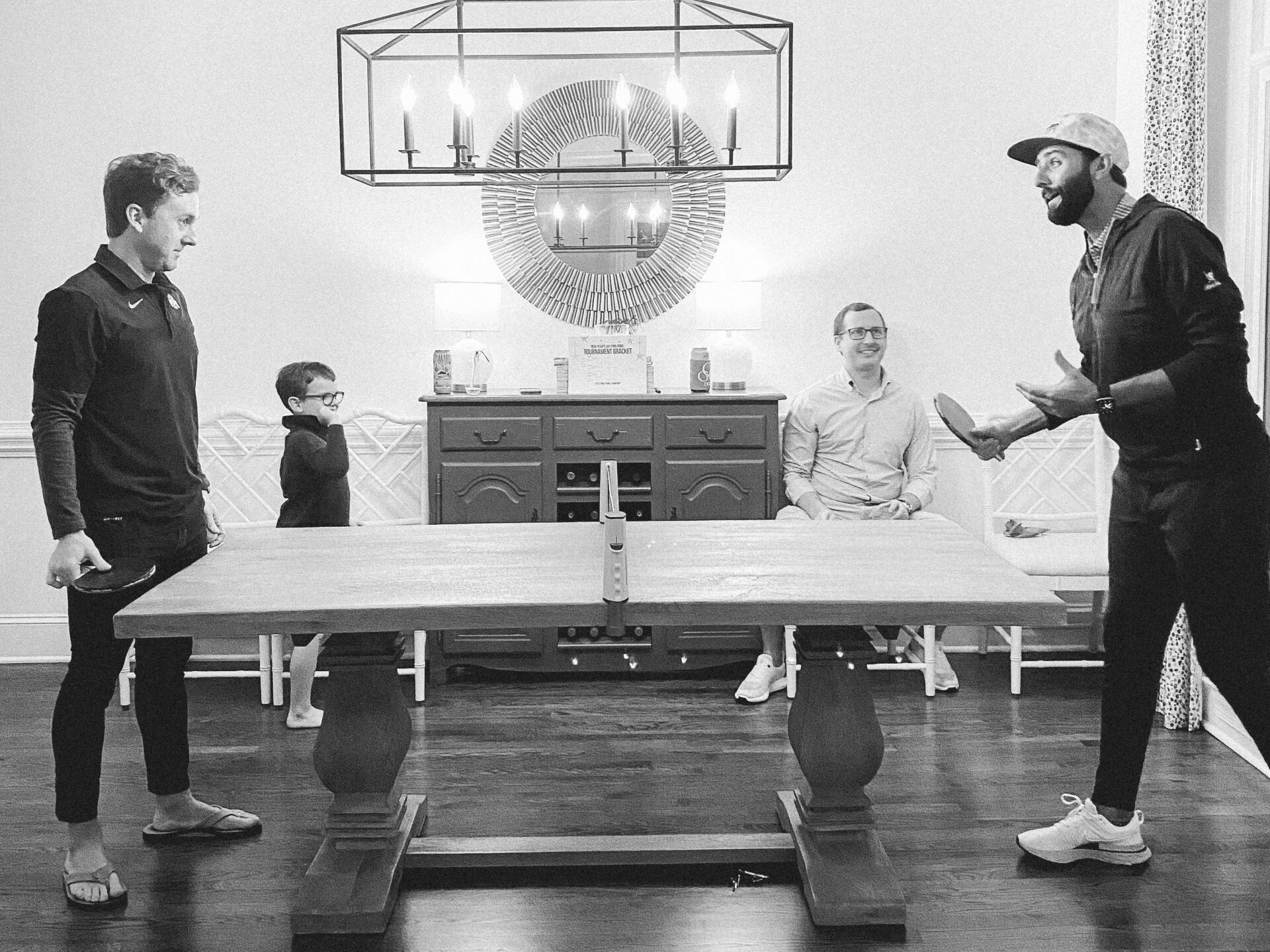 I dug out an old recipe for champagne jello shots for the ping pong tournament…and decided to alter the recipe a bit and ruined them. They looked pretty but I definitely will not be using unflavored gelatin again in the future.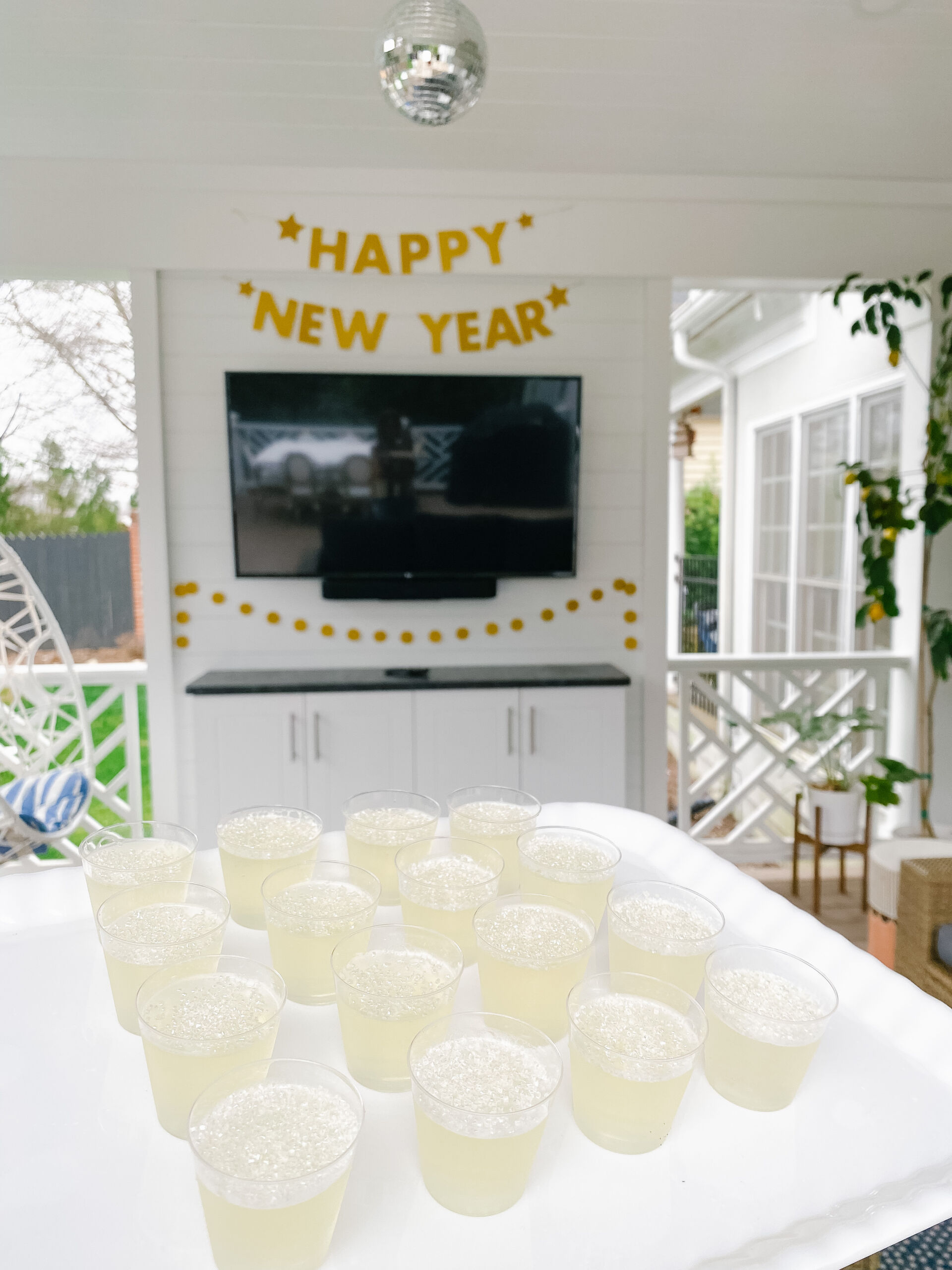 Aaron won…but I'd argue his strategy was the worst.
The kids clinked their glasses of sparkling white grape juice.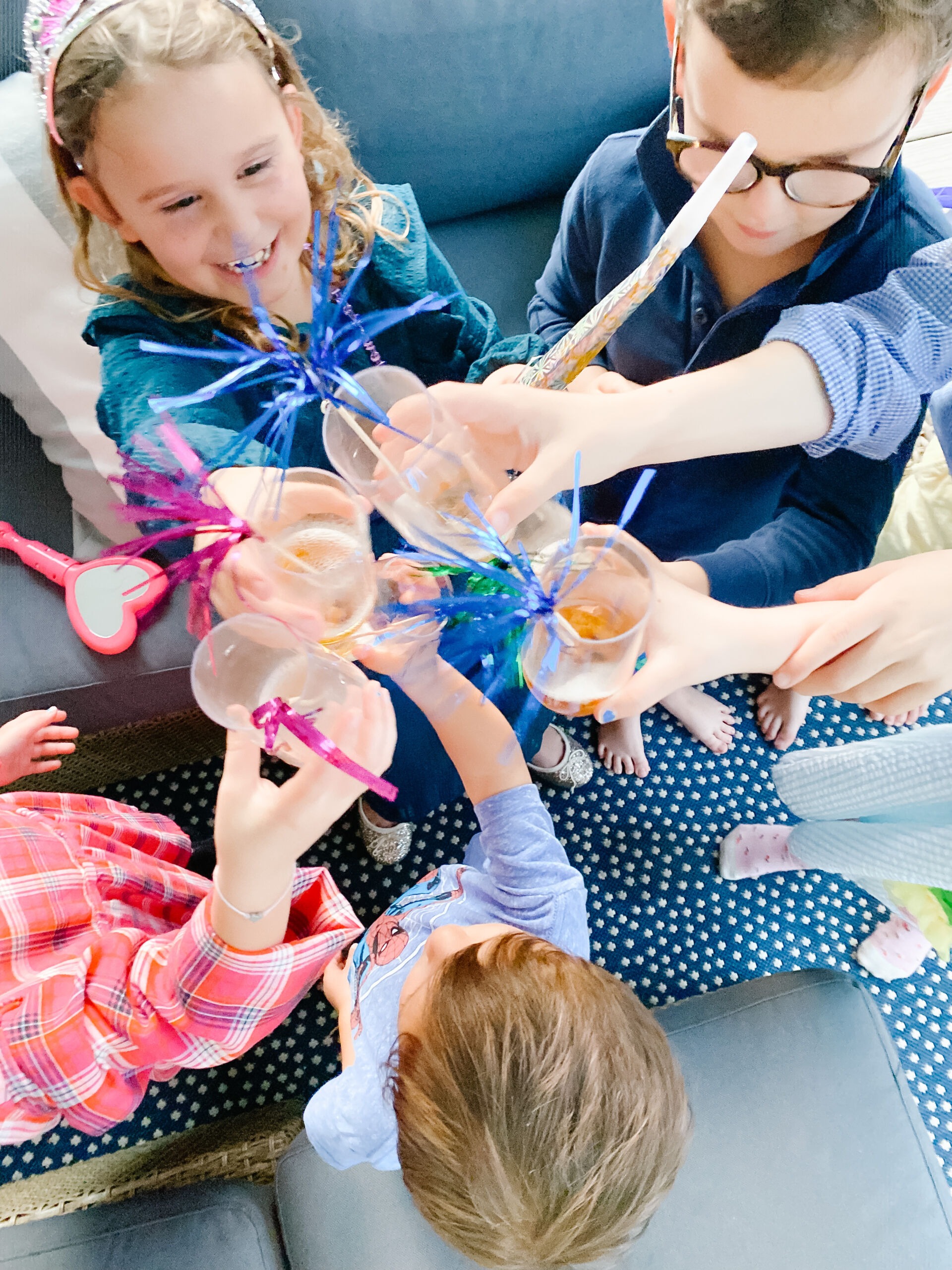 And I was so pumped to break out my new champagne saber for the party!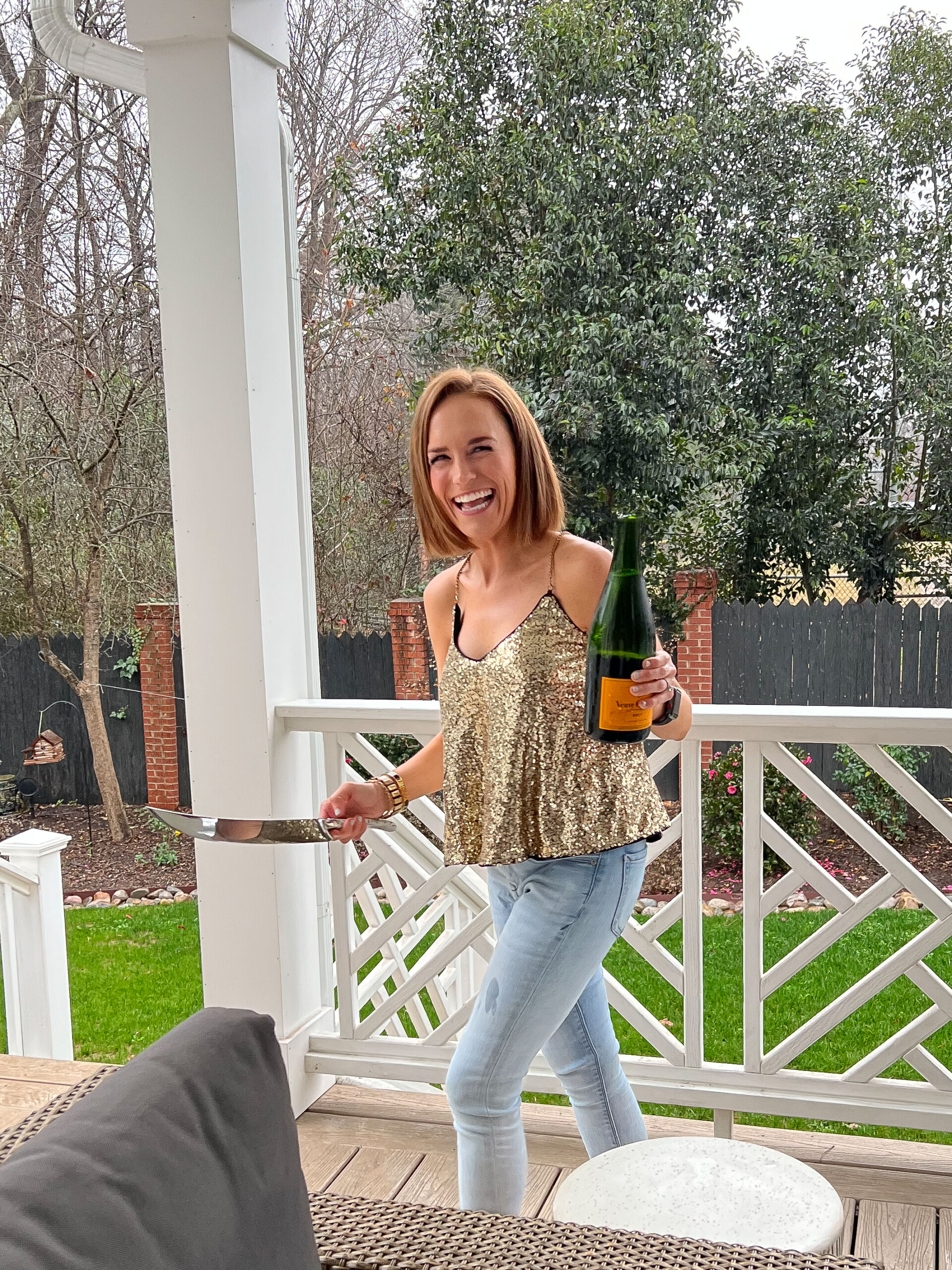 Once the sun set, the kids lit up the disco ball with flashlights and danced while the guys watched the Ohio State game.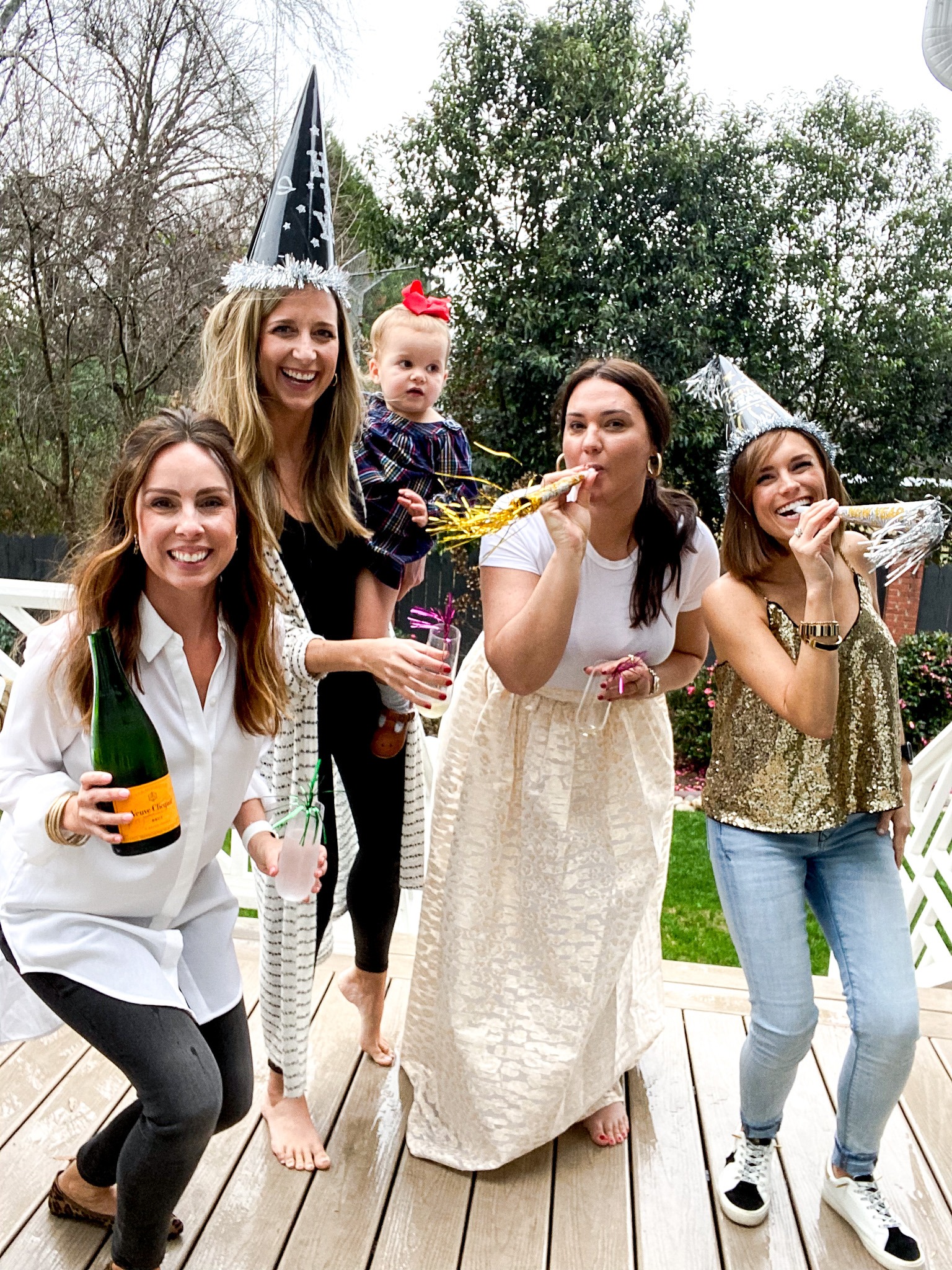 And everyone was home by 8:30 pm!