A few months ago I applied for a scholarship to attend the largest conference of the year in legal marketing. In the past I've attended regional conferences for the Southeast chapter of the Association, but the national conference is a whole different ball game. It's huge (1,500+ legal marketers from 500+ law firms) and is packed with 3 days of educational programming, networking opportunities and more.
During one of my coaching sessions, my mentor (from another firm) suggested I apply for the scholarship to attend the conference and offered to nominate me. I knew I would be competing with tons of legal marketers across the nation and that my chances of winning would be slim but still went for it. The application process was quite cumbersome and required multiple video interviews, essay questions and more. I owe so much of my submission to my former colleague and amazing friend, Caroline, for trekking all over Uptown and patiently filming one billion video clips for my application.
A few weeks after I submitted my application I assumed it went into a black hole until I received a call from the President of the Association notifying me that I WON THE SCHOLARSHIP and would be attending the 2018 conference in New Orleans! After celebrating in my office with a few chair spins, fist pumps and squeals, I called Matt to share the news! Later that night we decided we would be crazy not to take the opportunity to tack on a weekend getaway together in Matt's alma mater city before the conference began…
DAY 1
Friday morning we squeezed the kiddos extra tight at daycare drop off and headed to the airport. Mimi and Grandad (Matt's parents) picked them up from school and stayed with them for the weekend which was such a treat for Thomas and Caroline! And a treat for us! We were all so excited.
After arriving in New Orleans we ubered to our hotel to find our room was ready early. I spent so much time researching hotels in NOLA and eventually decided to cash in some points (work travel perks) to stay at The Saint Hotel, a sleek boutique hotel on Canal Street. Our room was gorgeous and the staff were amazing!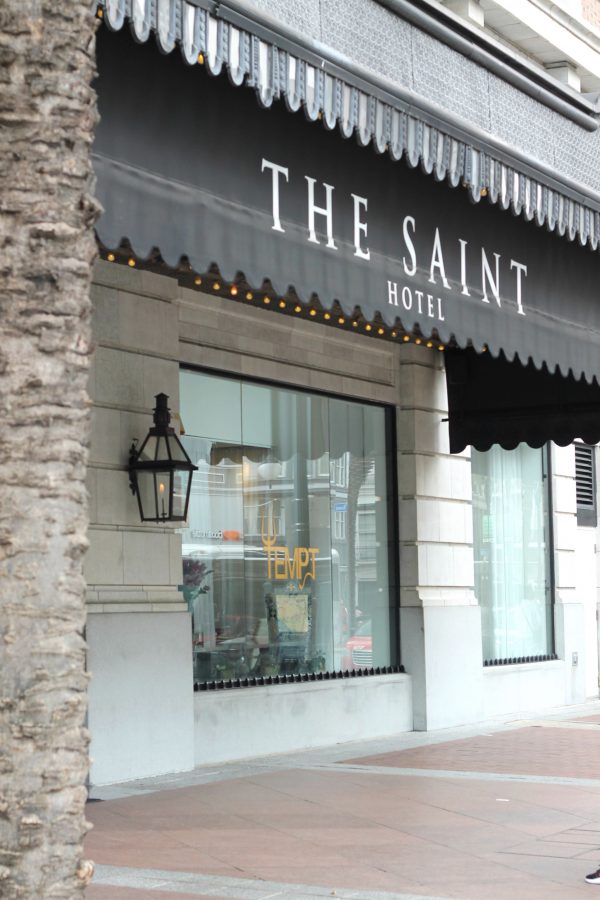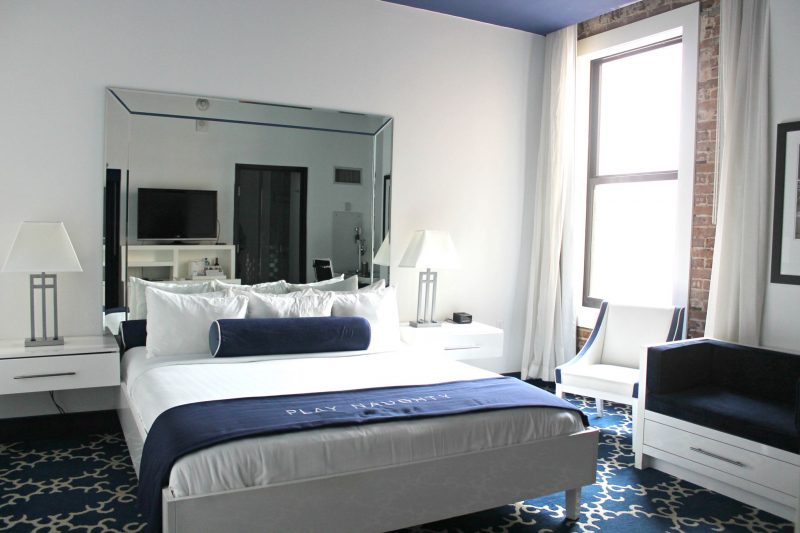 Matt had three wish list food items for the trip, one of which was a po boy, so we walked a few blocks to Deanie's Seafood for lunch. Matt ate every bite of his 12″ po boy and I devoured a crab remoulade salad and a ginormous plate of fries.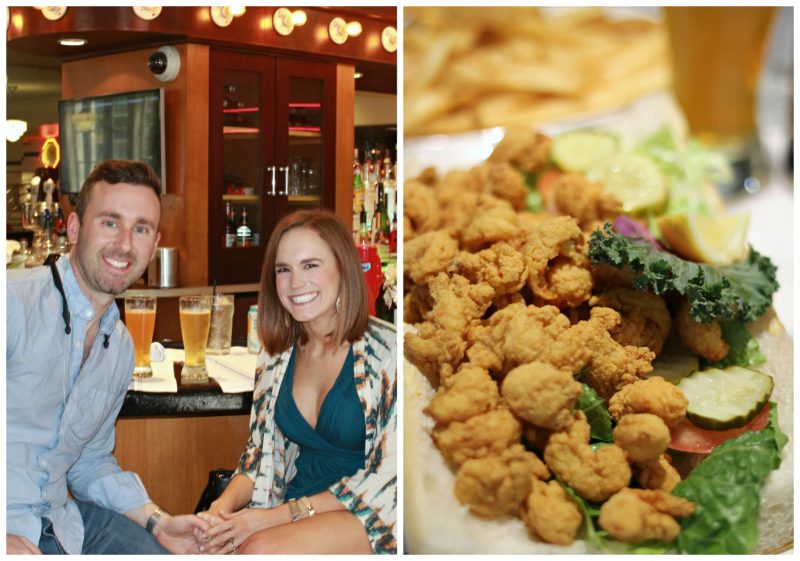 Afterwards we walked down to Frenchmen Street by way of Bourbon Street (as you do in NOLA) for excellent people watching and Hurricane slushies. I loved Frenchmen Street! It is absolutely beautiful.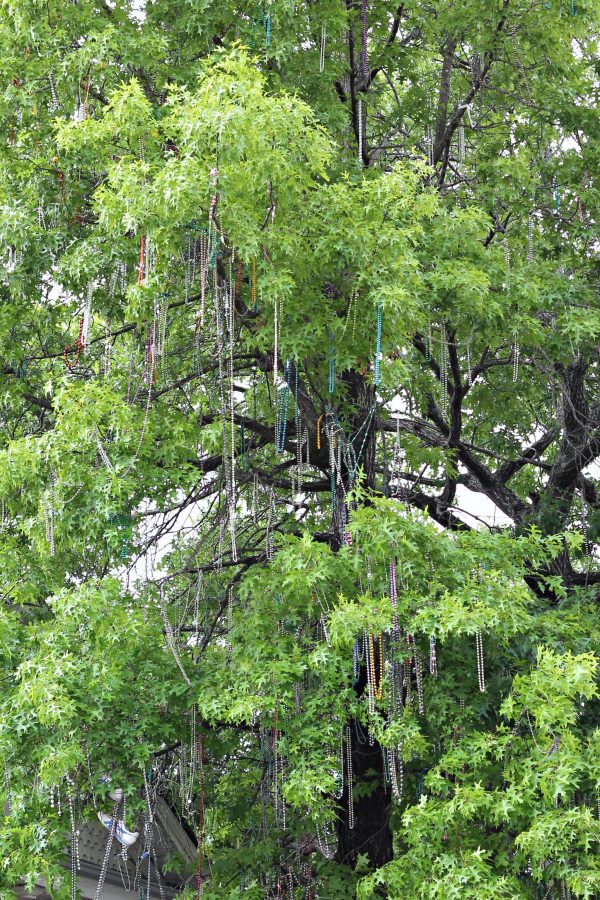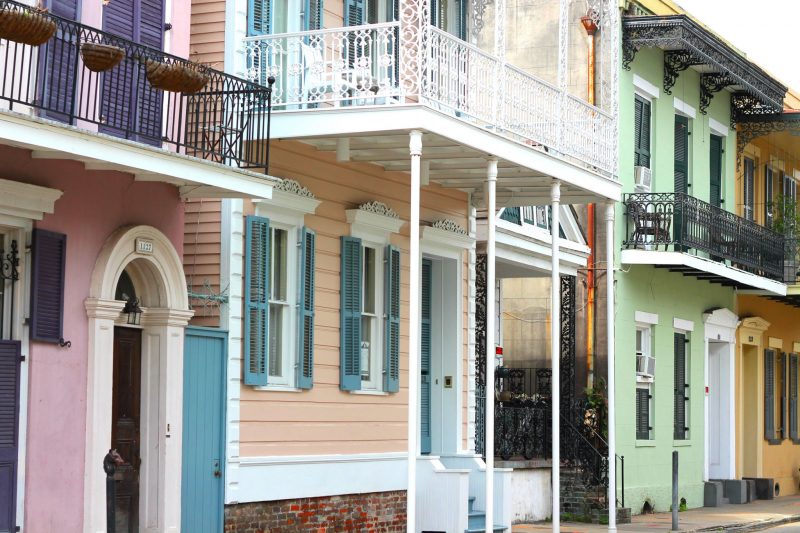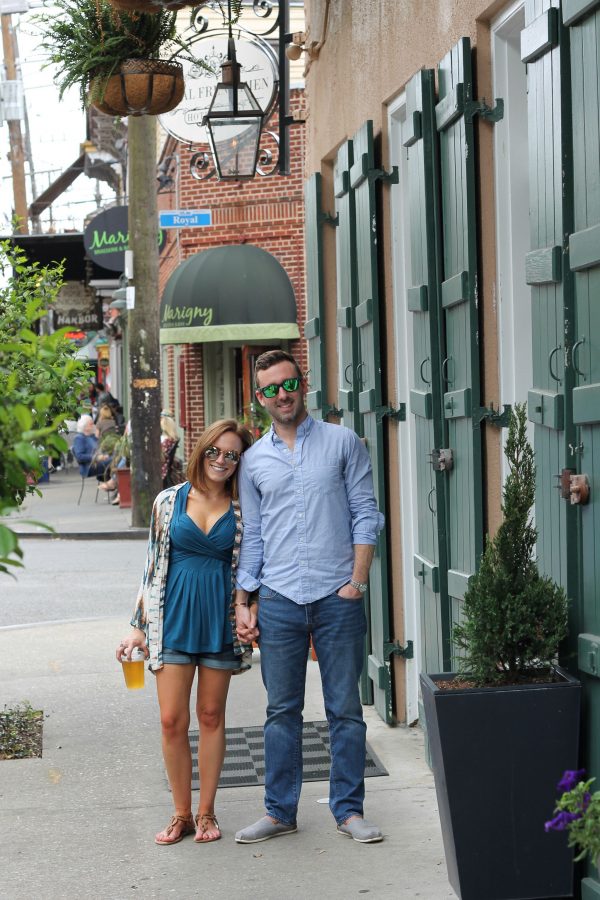 Afterwards we stopped at the hotel to change before hopping on the street car for the Garden District. The street car was so cool! Our first stop was for cocktails and charcuterie on the porch of The Columns Hotel, one of Matt's favorite places.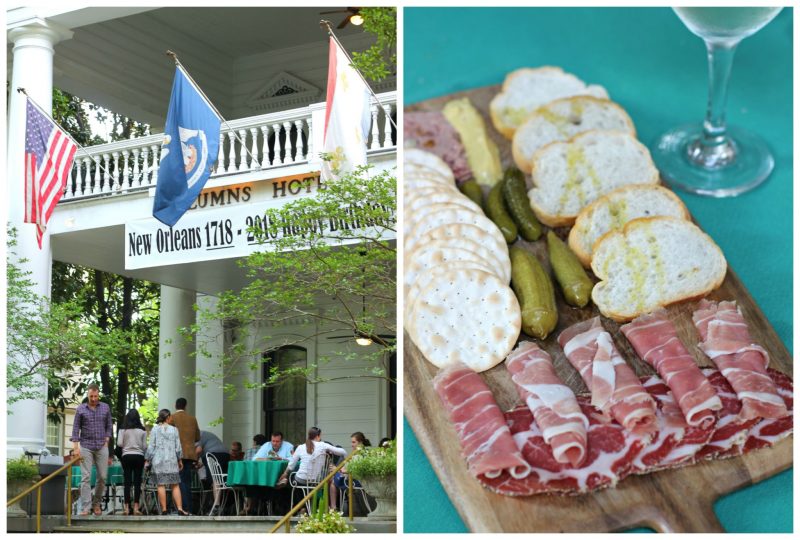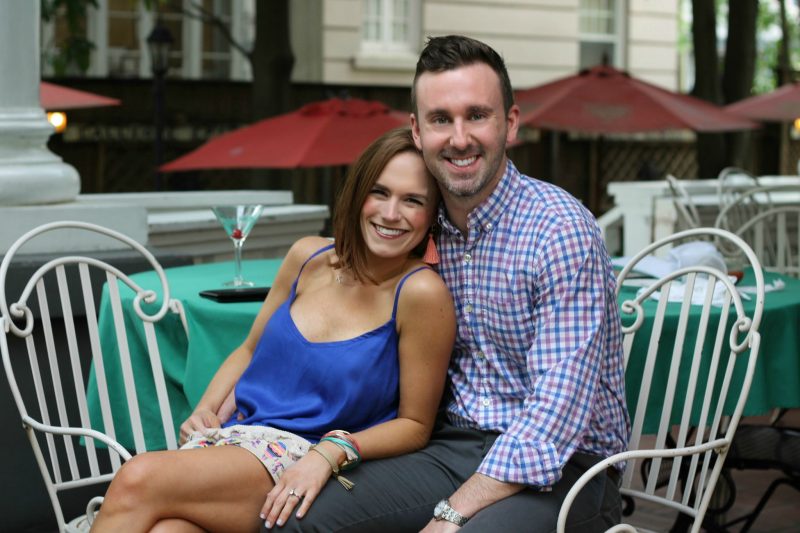 Afterwards we went to Jacques-Imos for a late dinner, another favorite restaurant of Matt's. The wait was pretty long so we hung out at Maple Leaf until our table was ready. Dinner was so so so good. We had a delicious brussel sprout appetizer, an incredible mahi dinner special and Matt couldn't stop raving about his shrimp etouffe (second food checked off his trip wish list). After dinner we ubered back to the hotel and popped in to the Burlesque Show at the Burgundy Bar before tapping out for the night.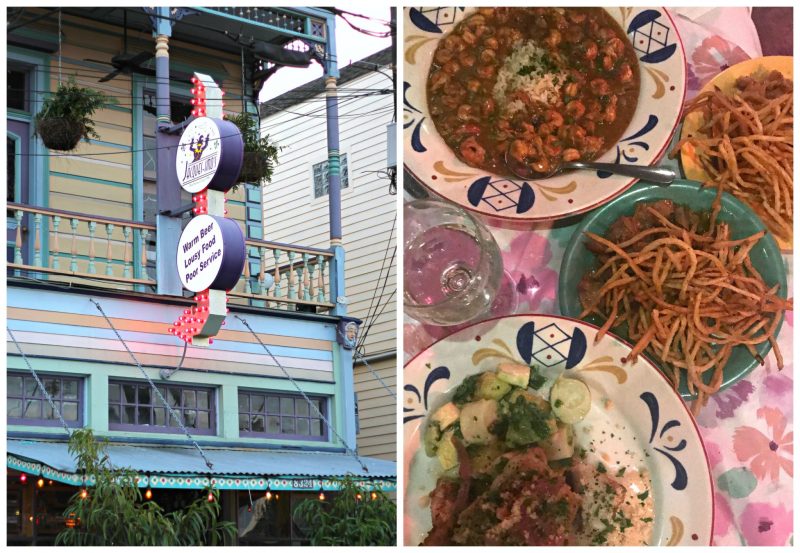 DAY 2
We slept in before heading to Mena's Palace where we each polished off a 12″ breakfast sandwich and a few cups of coffee.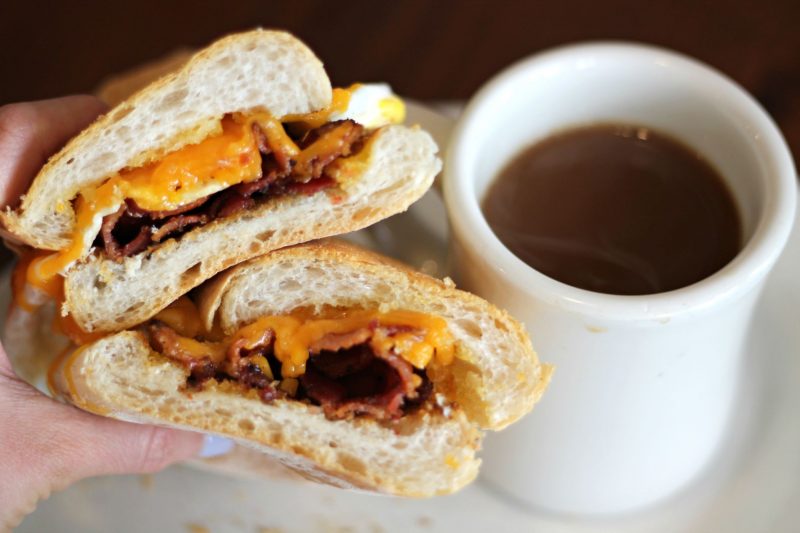 After breakfast we walked to Jackson Square to hang out for a bit, get some touristy pics and of course, cover ourselves from head to toe in powdered sugar with beignets at Cafe Du Monde!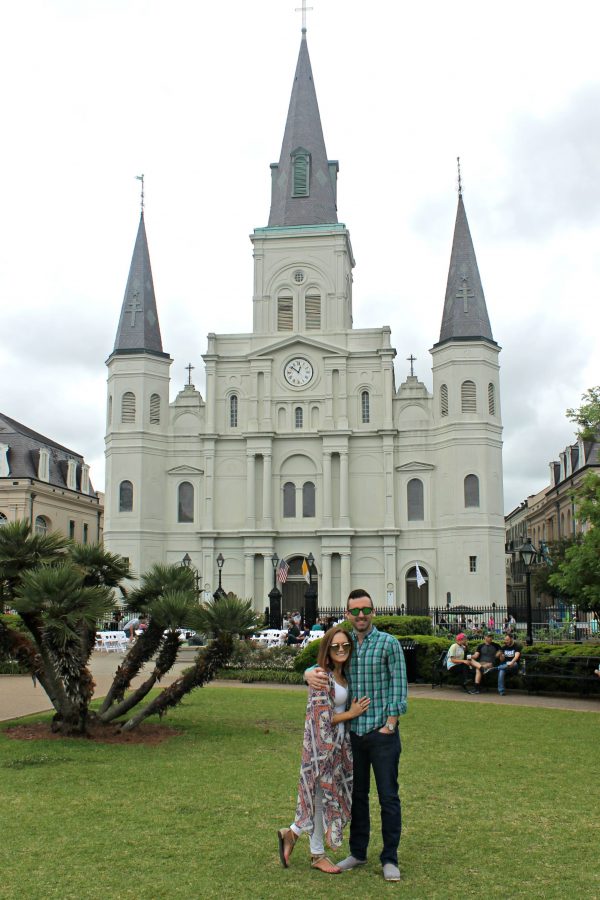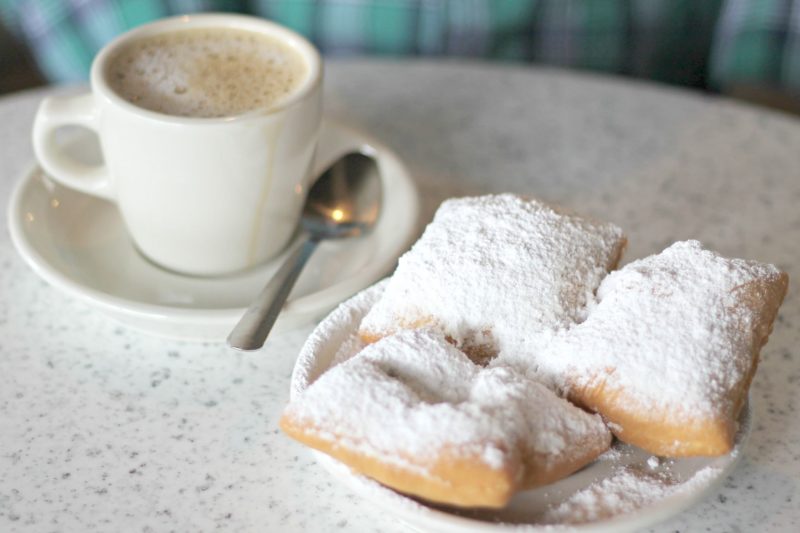 Afterwards we jumped back on the street car and spent part of the afternoon in Matt's old stompin grounds in the Garden District so he could reminisce his law school days at Tulane University. We even stopped at his favorite bar, Fat Harry's, for a beer before heading back to the French Quarter.
Because we didn't stop eating from the moment we arrived in NOLA, we grabbed a snack of a dozen raw oysters at Felix's Oyster Bar near our hotel. These may have been the best oysters I've ever had. They were huge and delicious.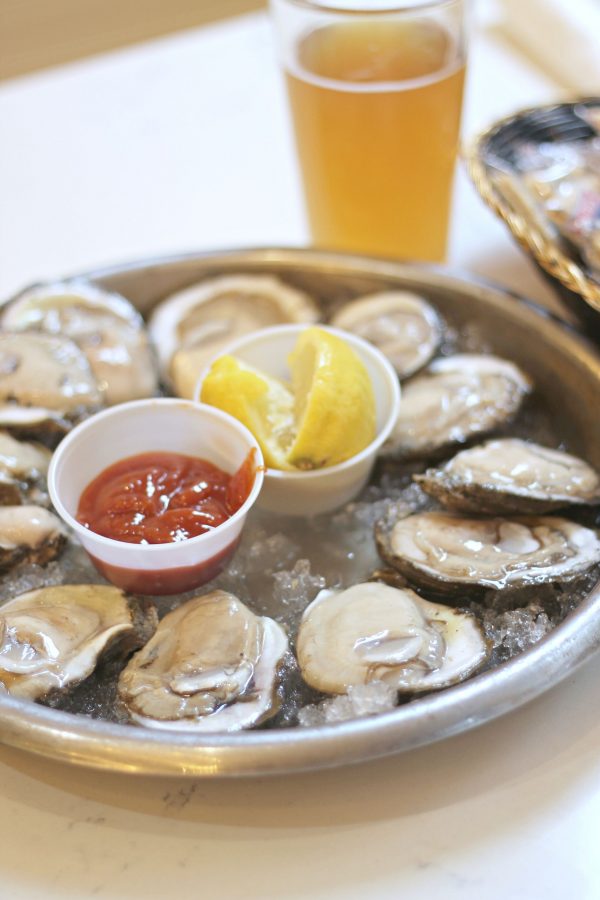 The plan was to head back to the hotel afterwards but we got a little distracted by Bourbon Street (a place I swore we wouldn't spend any time on) and grabbed a round of beers to get out of the rain.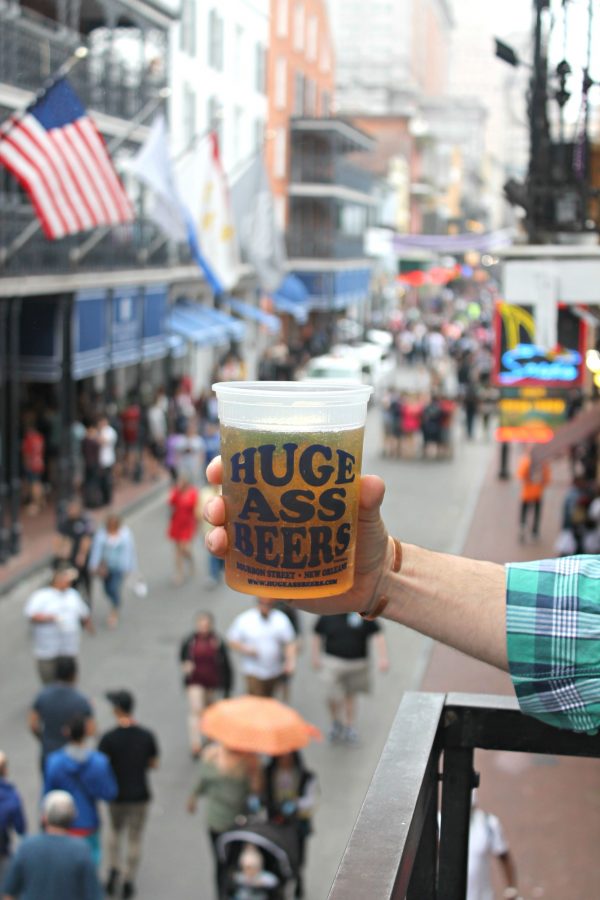 For dinner we went to Galatoire's which was hands down the best place we ate the entire trip!! Our meals were insanely delicious and the ambiance was just perfect.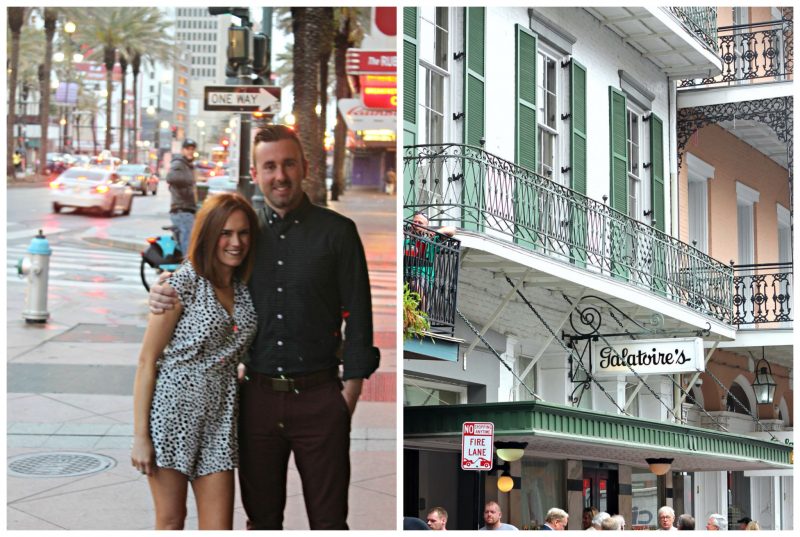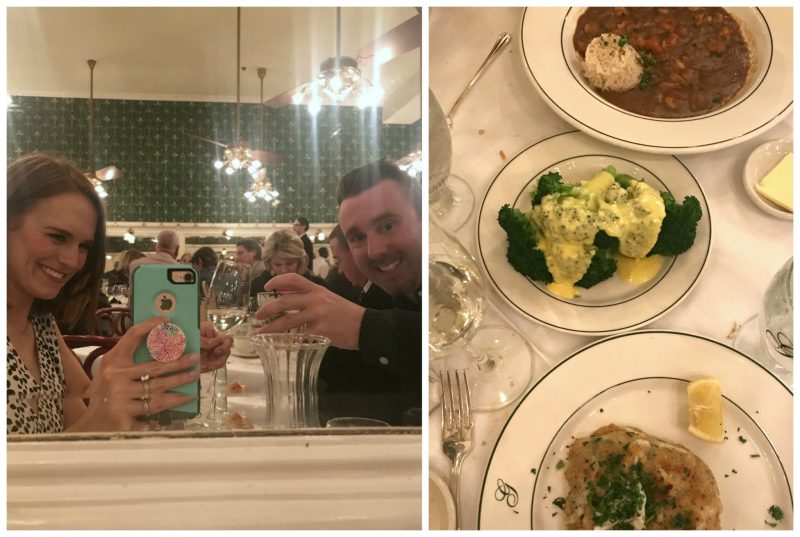 DAY 3
On our last day I convinced Matt to go on an airboat adventure through the Louisiana swamp. It was uncommonly freezing this day (48 degrees) and we were on an airboat for two hours…but it was AMAZING. In fact, this was my favorite part of our trip. The scenery was unreal and despite the freezing temps we still saw some gators!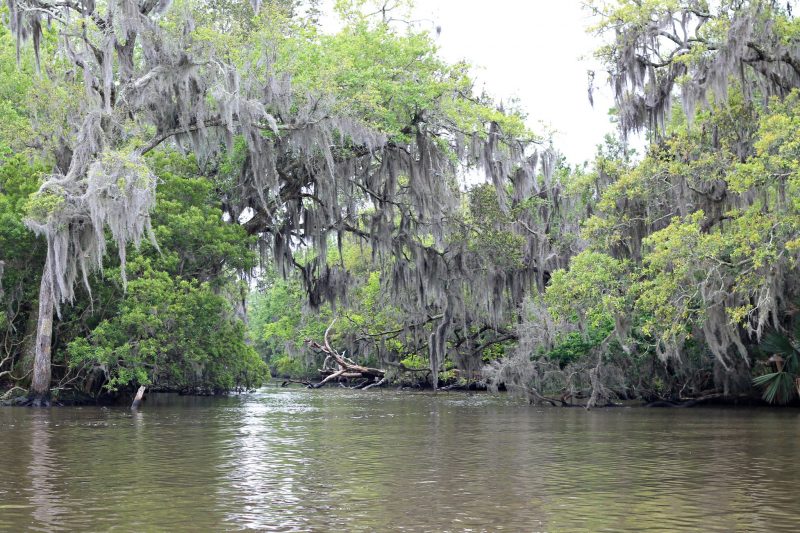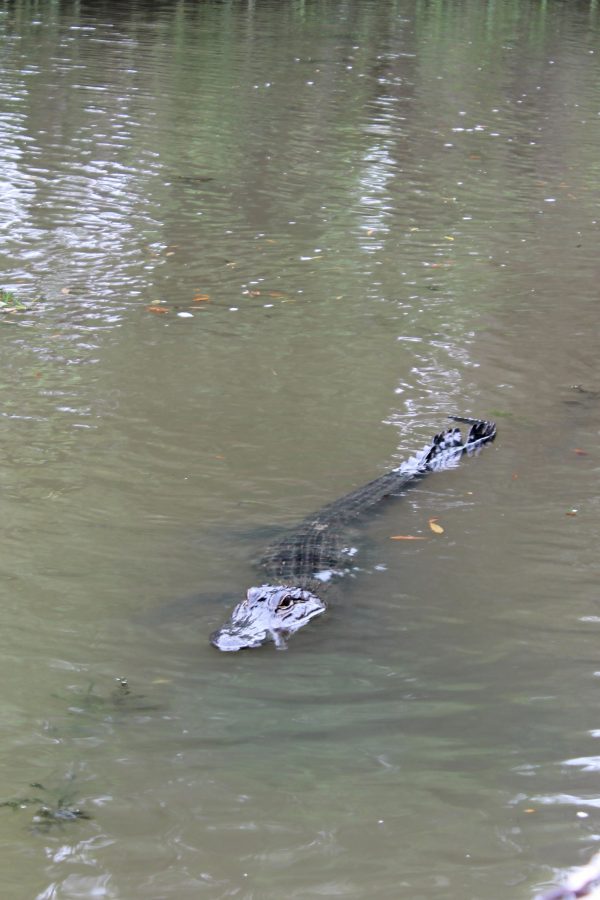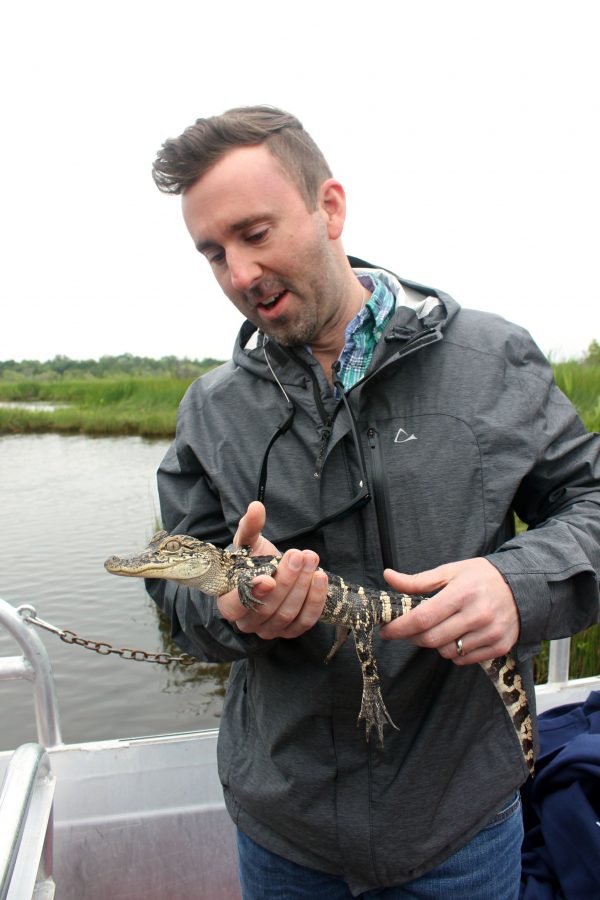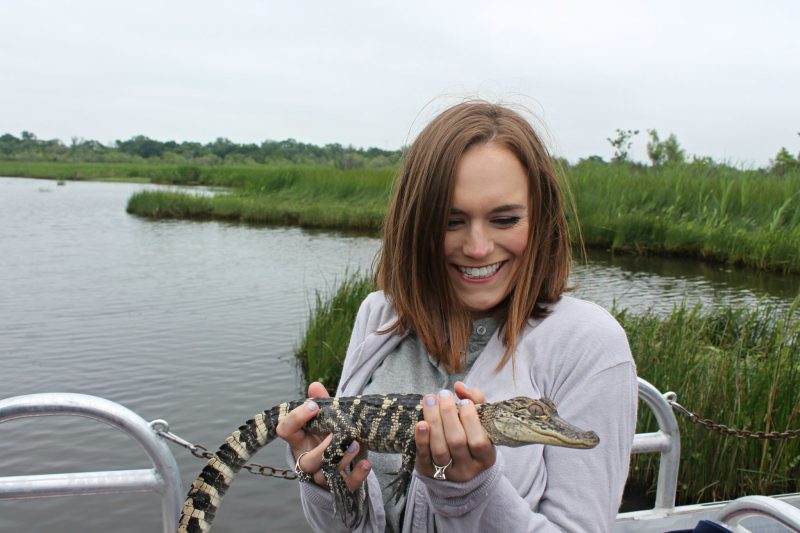 After the tour we checked the third and final food off of Matt's wish list — a muffuletta! We went to Napoleon House for lunch, grabbed coffee from French Truck Coffee afterwards and Matt checked me in to my hotel before heading to the airport. It was such a tough goodbye after such a wonderful weekend together.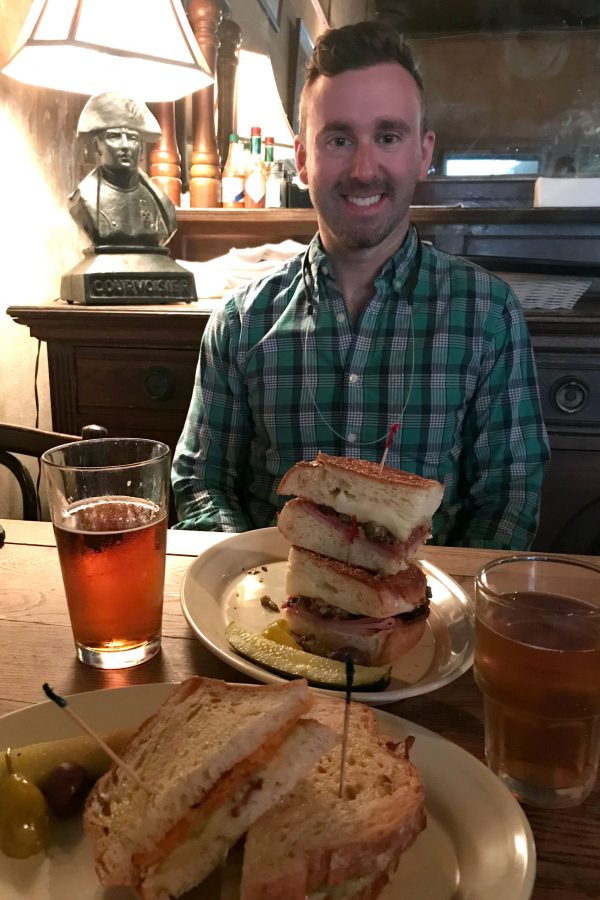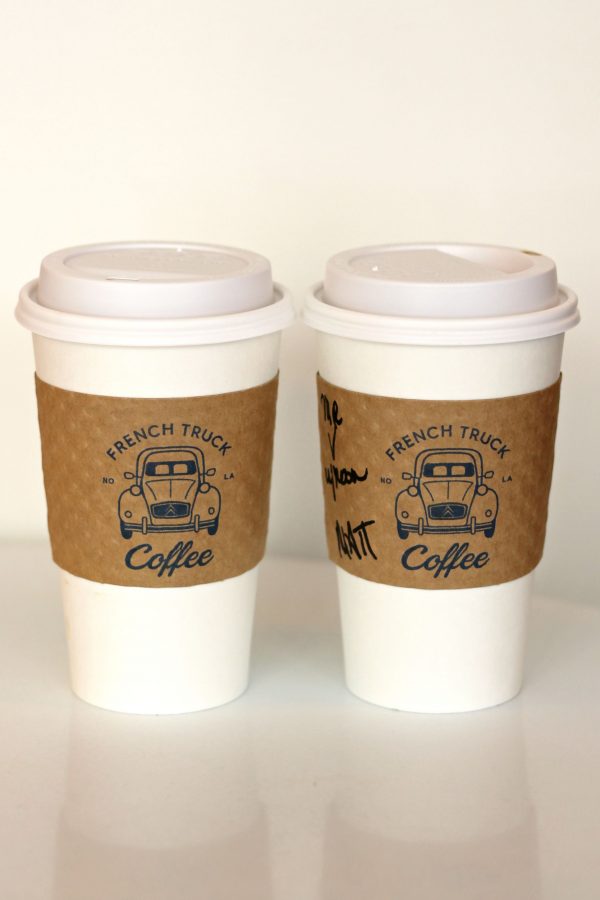 We can officially check New Orleans off our bucket list of places to explore together! And now I'm conferencing for the next few days (and missing my fam so much)!