Today is our 8th wedding anniversary!! It's hard to believe we've been married for 8 years — and together for 10. So for fun, Matt and I thought it would be fun to share 8 lessons we've learned or pieces of advice we've received (from lots of different sources) throughout the years on the blog today!
DISCLAIMER: These lessons and tips work for our marriage, but may not necessarily work for you (or maybe you just don't agree — that's OK too!). Oh, and we aren't experts and definitely don't have a perfect marriage! So take it all with a grain of salt. Marriage is a lot of work — but totally worth it.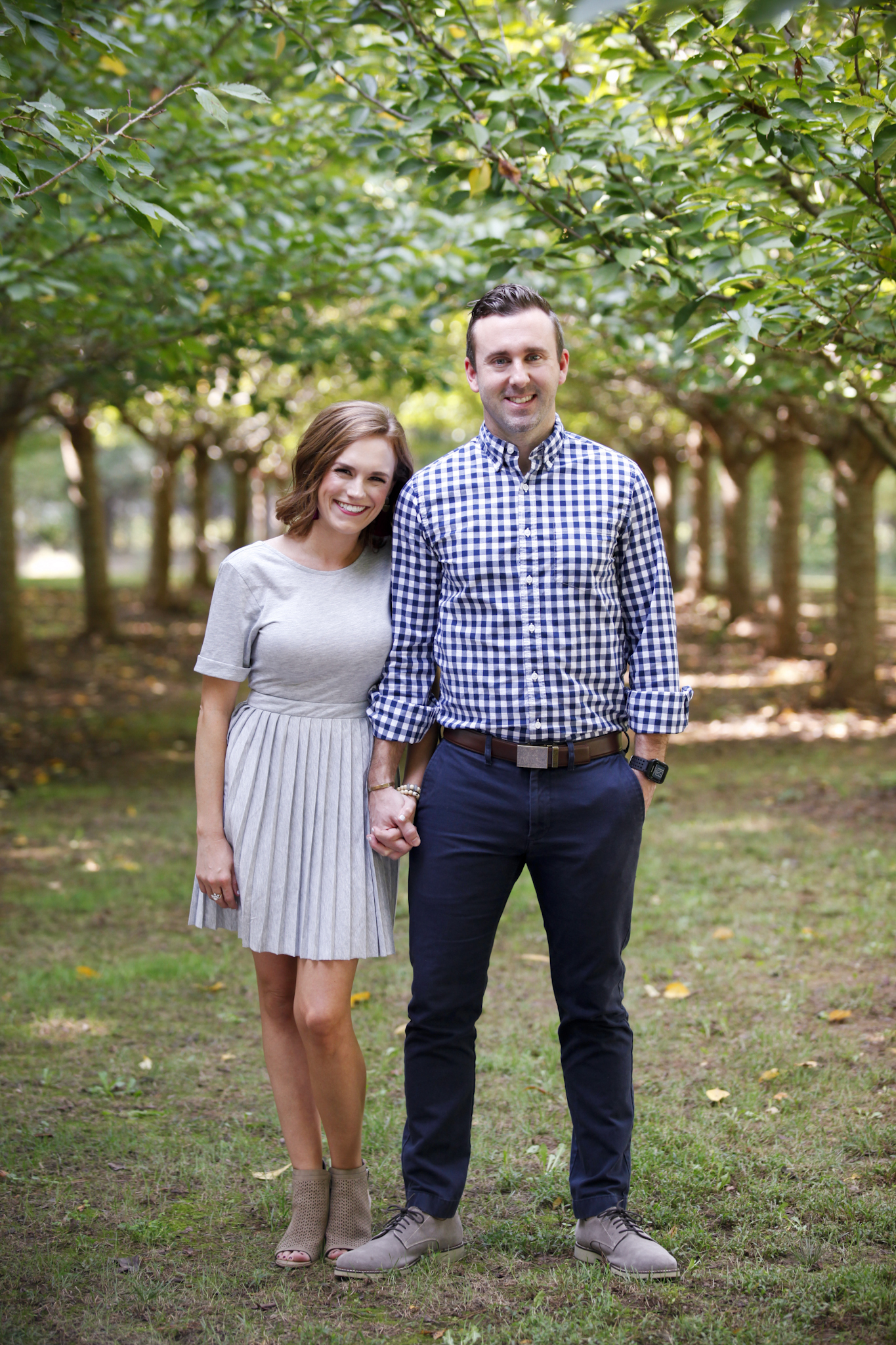 Don't start any important conversations laying down. If I'm horizontal, odds are high I am not in a state of mind to discuss anything more important than which Dateline episode we're going to watch. Bringing up a topic when we're both exhausted or collapsing into bed is a recipe for disaster for us. Also, sometimes it's OK to go to bed a little angry — oftentimes you will wake up not remembering why you were angry in the first place.
How you start a conversation is more than likely how it will end. Another reason we like to postpone some conversations for when we're both thinking clearly.
What you look for you will find. The eyes see what your brain looks for, so brainstorm all the ways you love each other and focus on what you love. If you focus on what bugs you, all you will see is reasons to be bugged. If you focus on what you love, you will be so much happier in your relationship.
Know each other's love language. This could be an entire post on it's own. If you don't know each other's love language — buy the book and take the quiz! This is so important!!
If there is something in particular that you really want, your odds for getting it go up tremendously if you simply ASK FOR IT. Communication is key! If you want your SO to buy you flowers, help with a certain chore, plan a trip away or gift you those earrings you've been wanting…let them know! Oftentimes we think our SO should just know what we want, but they can't read your mind no matter how long y'all have been together. So make it easy for them. Send your SO the link to that purse you've been swooning over and tell him which color you love. Or mention that you'd love a weekend away together for an upcoming special occasion. He may even appreciate the direction so he doesn't have to guess what you want. Read more about this here.
Carve out time alone together. Because my love language is quality time, I feel most connected to Matt when we spend time alone together. And it's when we feel connected that we show up as the best versions of ourselves as parents too. For us, it's also important our kids see us actively pursuing our relationship and although we are far from perfect, we try to model how we hope our kids will show up in their relationship one day with someone they love.
Don't feel guilty if you put yourself first sometimes. This can be tough when you're juggling small children, work, chores, errands, your SO and more. Finding time for yourself or doing things you love is important for both of you. Schedule the tee time. Book a pedicure. Or simply find a night to lock yourself in your bedroom and catch up on your DVR or a podcast. Matt and I figured this out a few years ago when we instituted our parent's night off. Although it doesn't happen every week, this has been a huge help to us.
Celebrate each other. From daily meaningful compliments (and not the same one over and over!), to saying I love you every morning and every night, to surprising your SO with something awesome that you know they would love is such a fun way to celebrate one another.
Alright, your turn! Share your favorite marriage advice in the comments!