Demolition day was absolutely incredible. When I left for work my kitchen looked like this…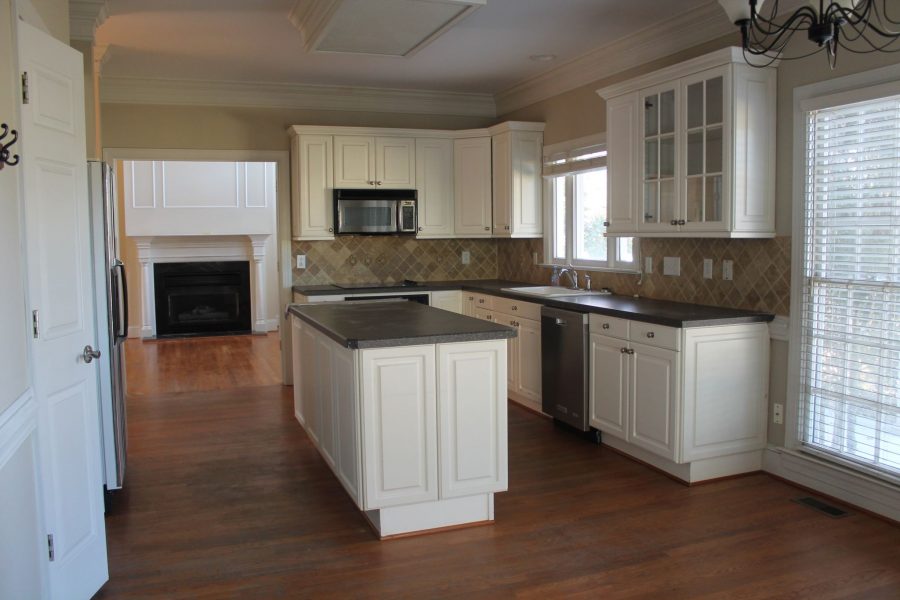 And when I returned from work it looked like this…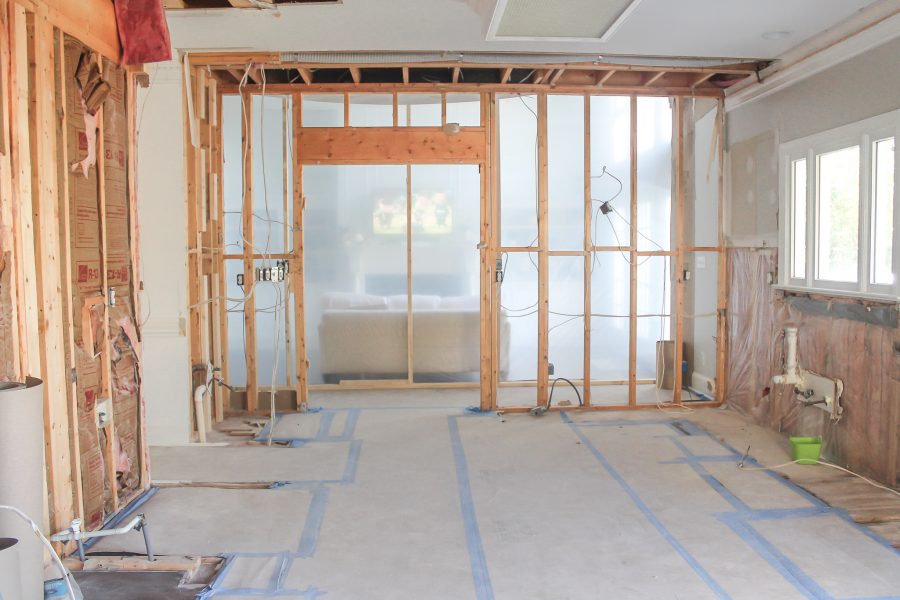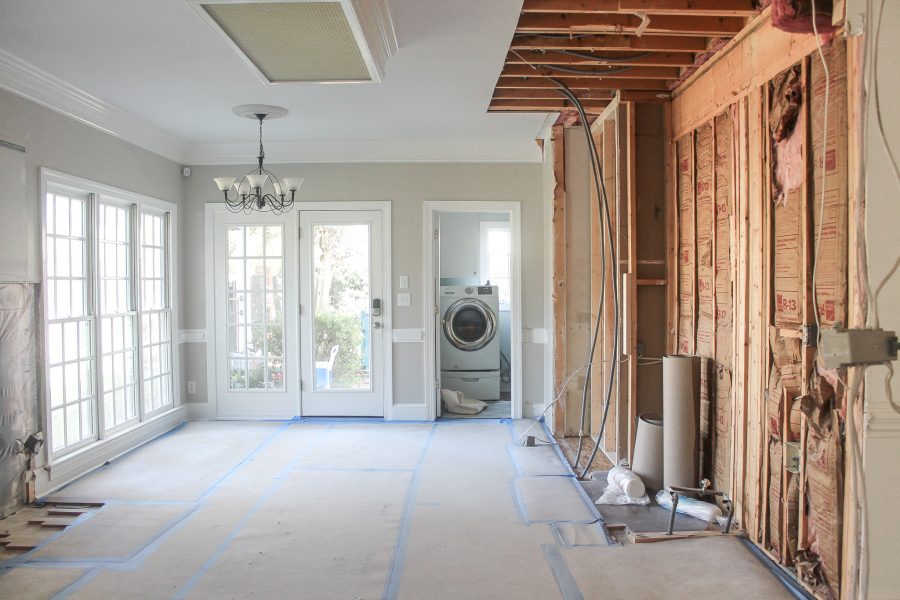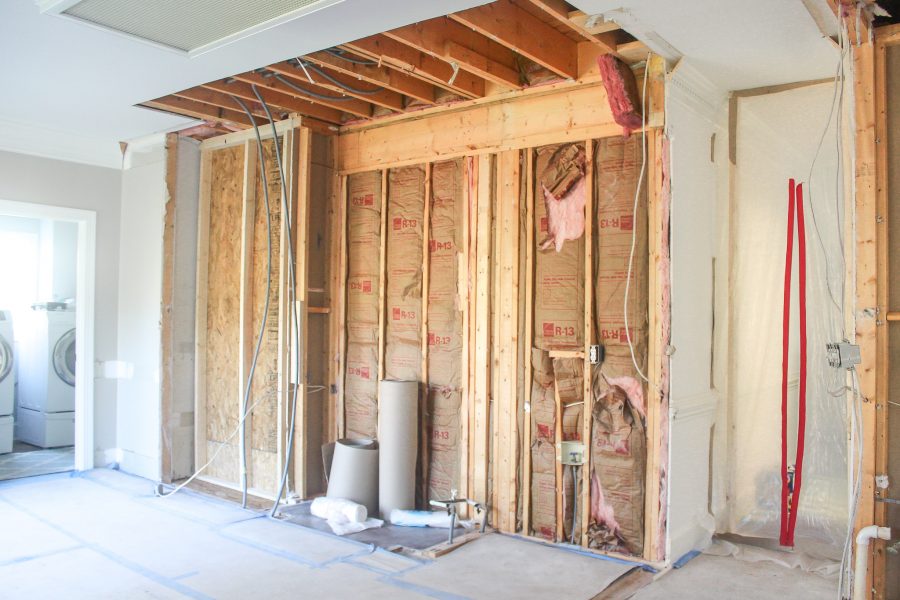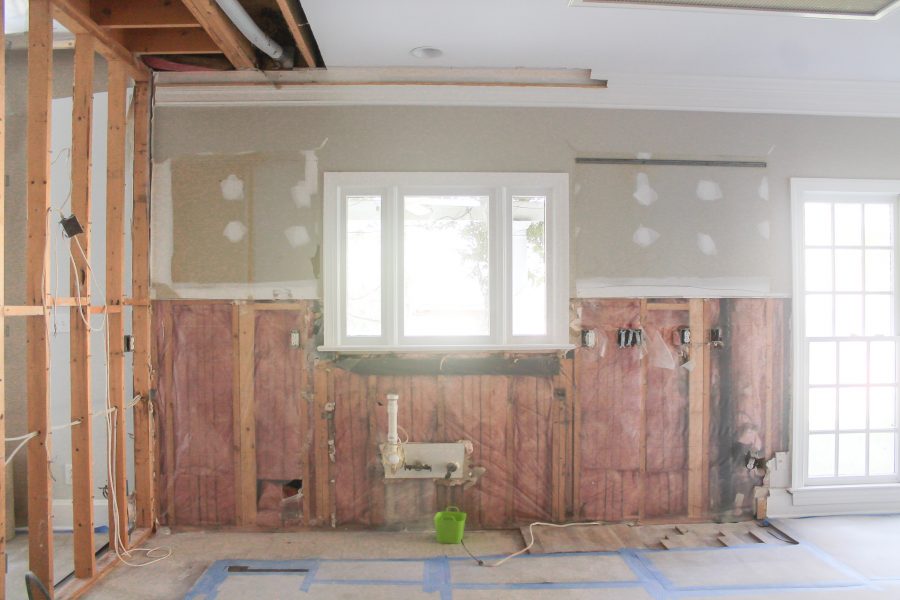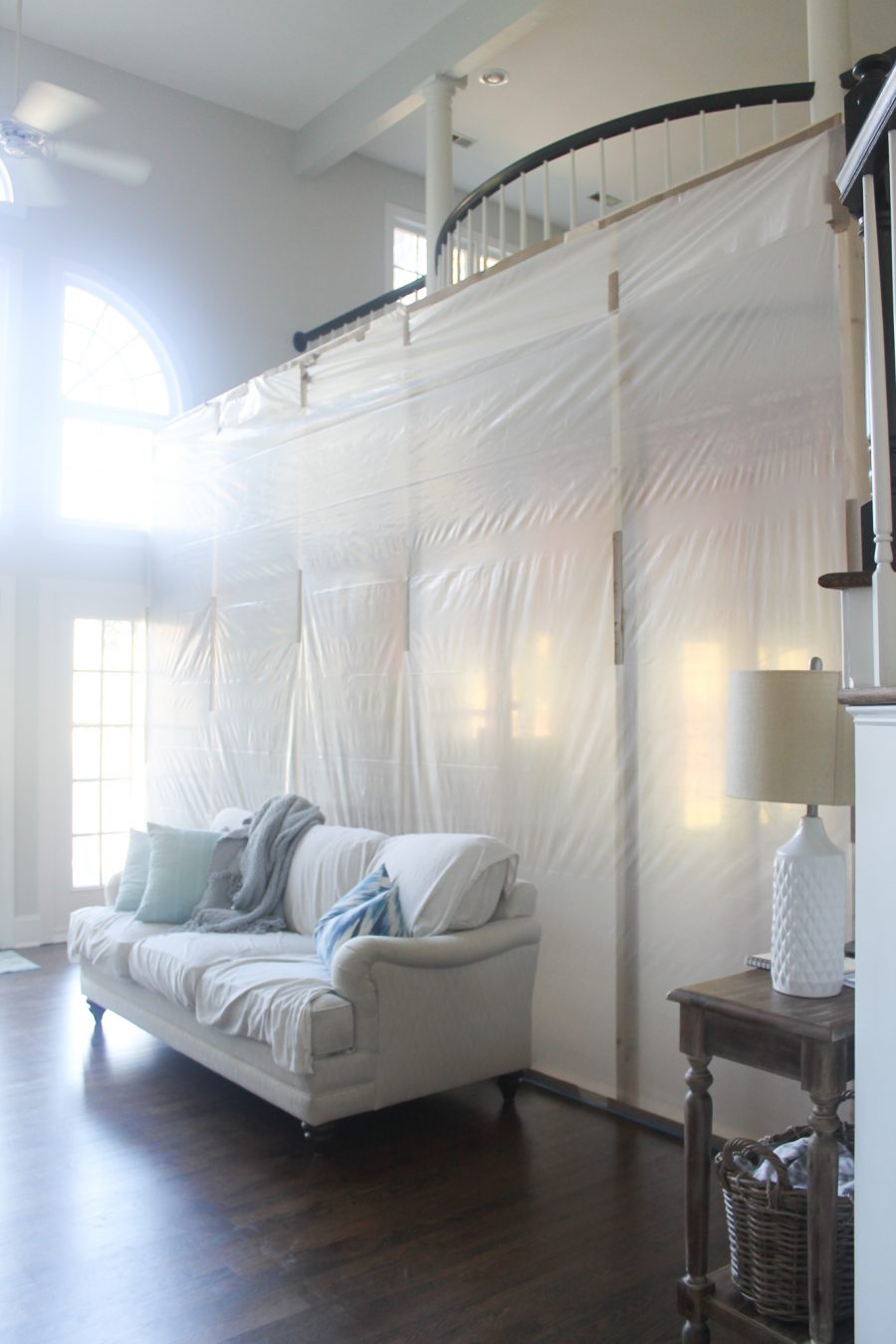 To finish demolition, we had to wait for an engineer to come out the following morning to install a new support beam to replace the load-bearing wall. During our morning check-in, our GC Peter, wanted to discuss our second story balcony that overhangs into our living room. He wanted us to know that the support beam would be exposed so long as the balcony remained because they could only raise the support beam as high as the balcony would allow it. Matt and I absolutely loathe that balcony (and the columns). Matt saw an opportunity and asked if we removed the balcony, could the support beam then be raised so that the kitchen ceiling is flush all the way to the entry of the family room instead of having the exposed support beam. And the heavens opened, as did our kitchen. See you later balcony.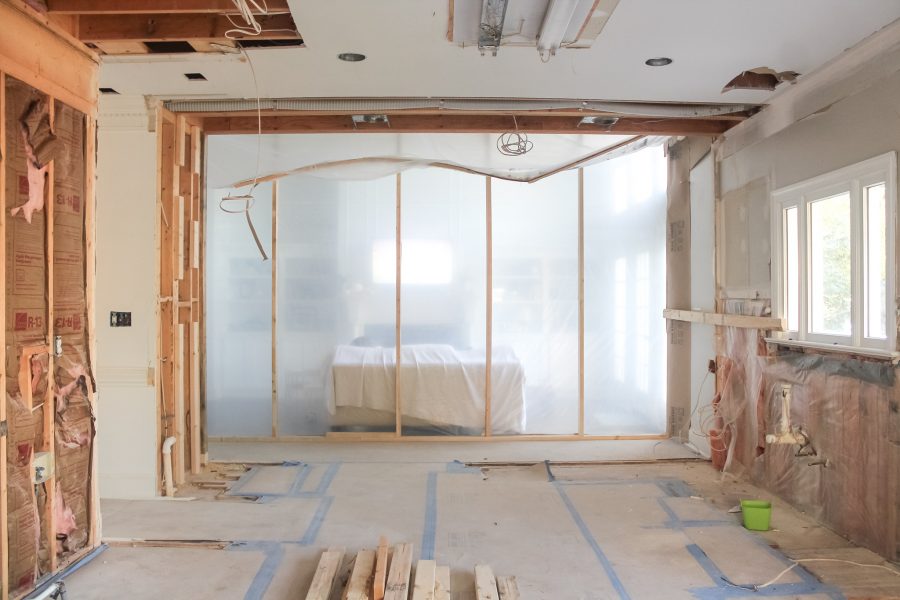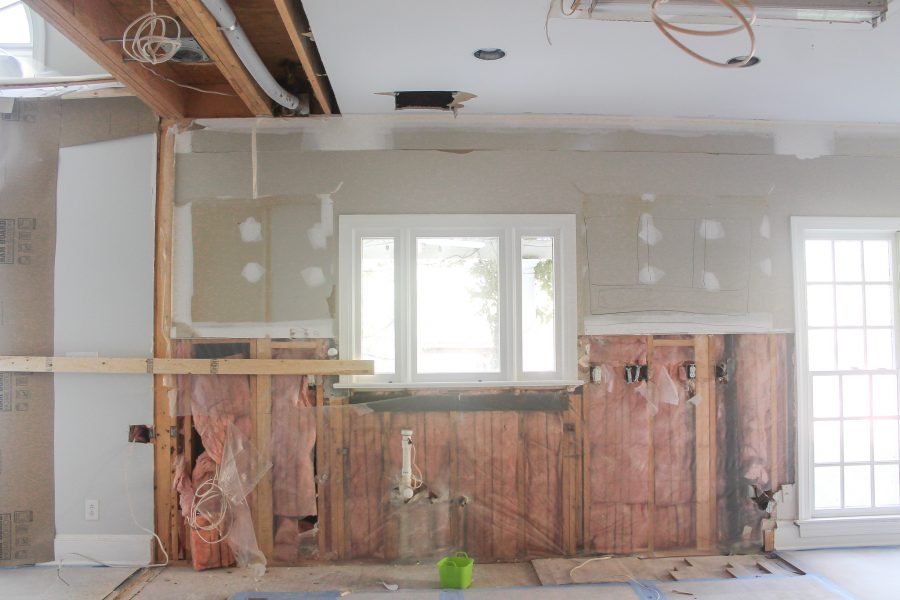 So with the balcony and columns gone, we had two options: 1. continue the stair railing across the open second story or wall it up. With the utmost excitement, Matt and I agreed to WALL IT UP!
Pre-Construction Balcony Photos
Inspiration Photos
So what are we going to do with that super awkward landing space at the top of the stairs that is always littered with toys, random pieces of furniture and dirty laundry? Move the play room to it!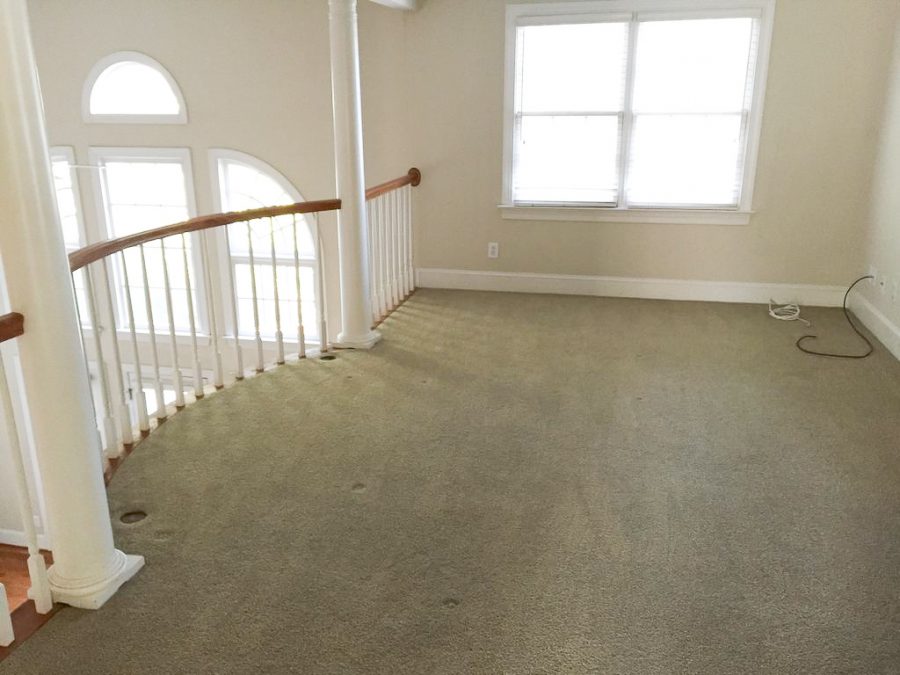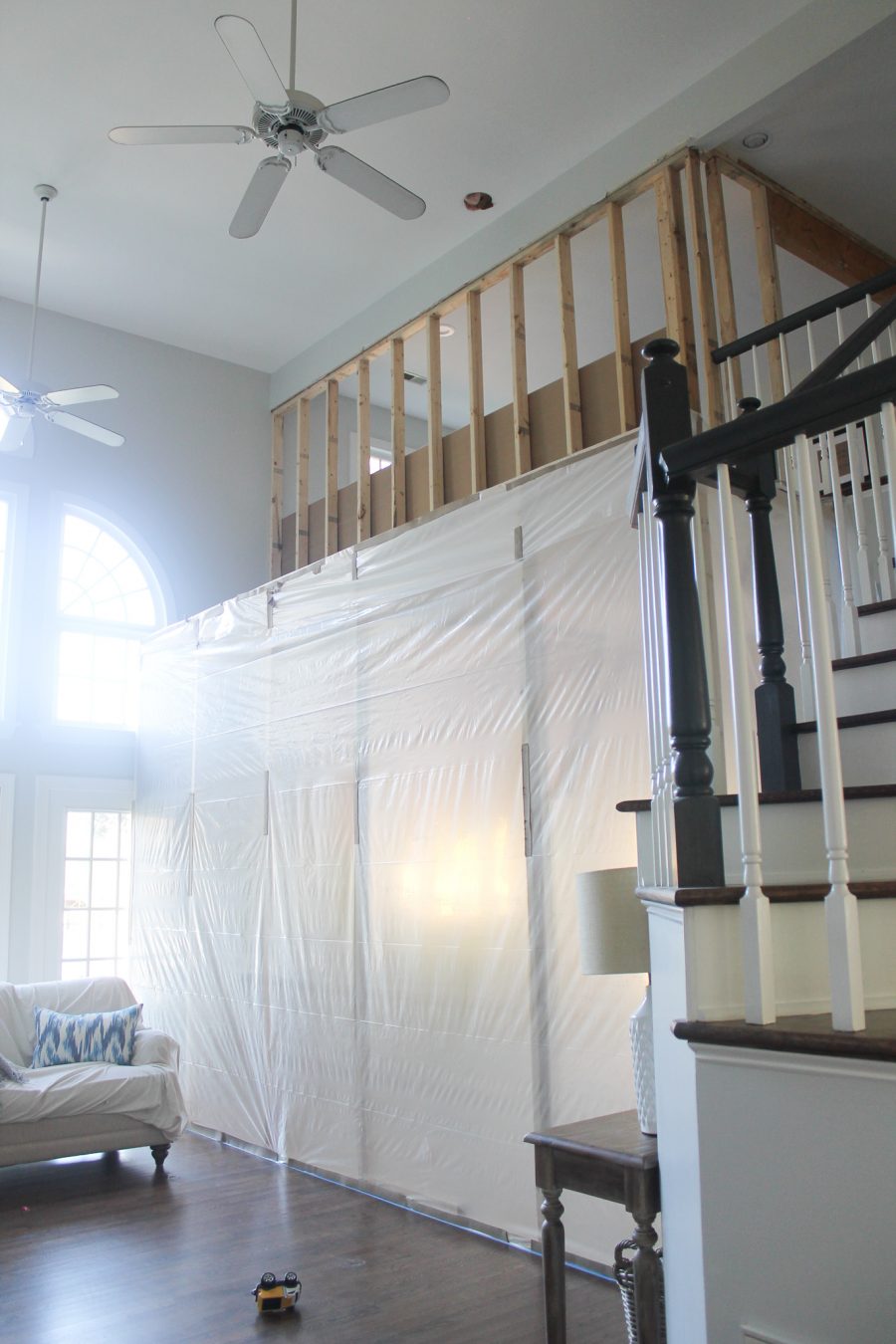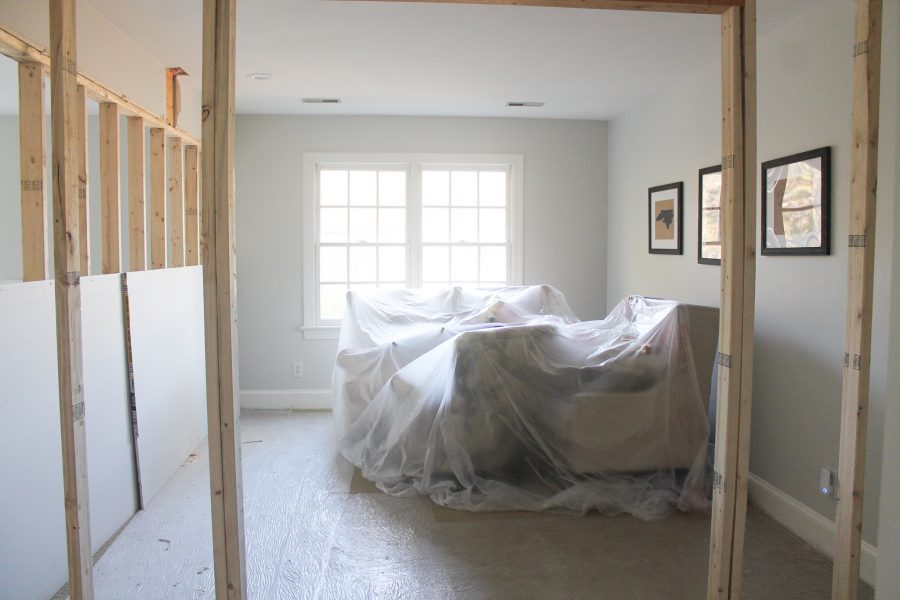 So that's where we're at now! Lots more progress to come!
Construction Update: I promised to keep my local readers posted on how our experience with Atreum is and so far we've been really impressed. A few things I've appreciated: 1. I was really impressed with how Atreum sealed off the kitchen, keeping most of the dust contained in the construction site. We've significantly cut down on our traffic through the construction area but every now and then take the shortcut through the kitchen to grab things from the laundry room or garage using a little zippered door. 2. I am also impressed daily on how clean the space is before they leave for the day. 3. Our GC, Peter, is so extremely nice and responsive and frequently requests an early morning meeting with us to check-in, review progress, bring things to our attention and give us updates on what to expect next.
I'll pop in next week with another update!