The very first thing I noticed when we toured our new home was "oh my gosh, there is so much wallpaper!" And I love wallpaper. Just not 35-year-old wallpaper that is barely still clinging to the walls — all of it is in really bad shape.
So I thought it would be fun to share a little wallpaper home tour before we rip it all out! Get ready for lots of vertical stripes and patterns.
Dining Room
It's the curtains at the top for me…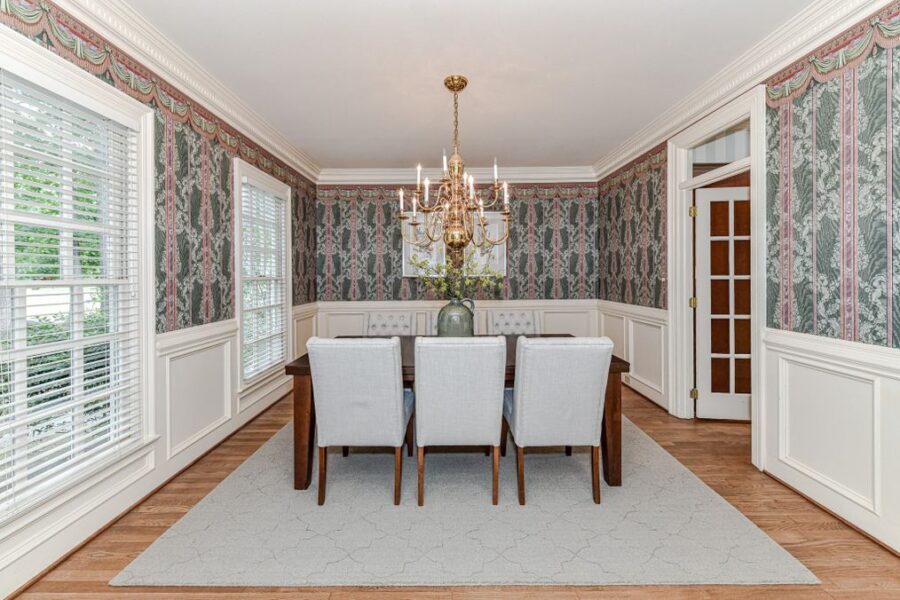 Bedroom Wallpaper + Sponge Paint
So the bedrooms are extra fun because we have a combo of wallpaper and SPONGE PAINT! Wild, right?! I love seeing past trends and I know this one was a big one once upon a time. And it took me several trips through the house before I realized it was PAINT and not wallpaper!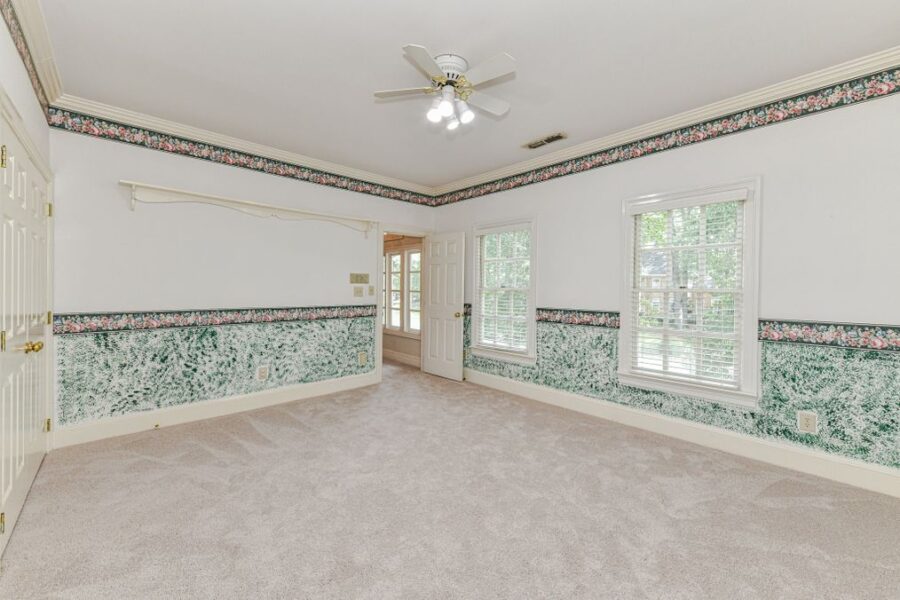 Another sponge paint room to show ya! This is actually pretty cute for Caroline's room, but a lot of got ripped out when the drywall was replaced.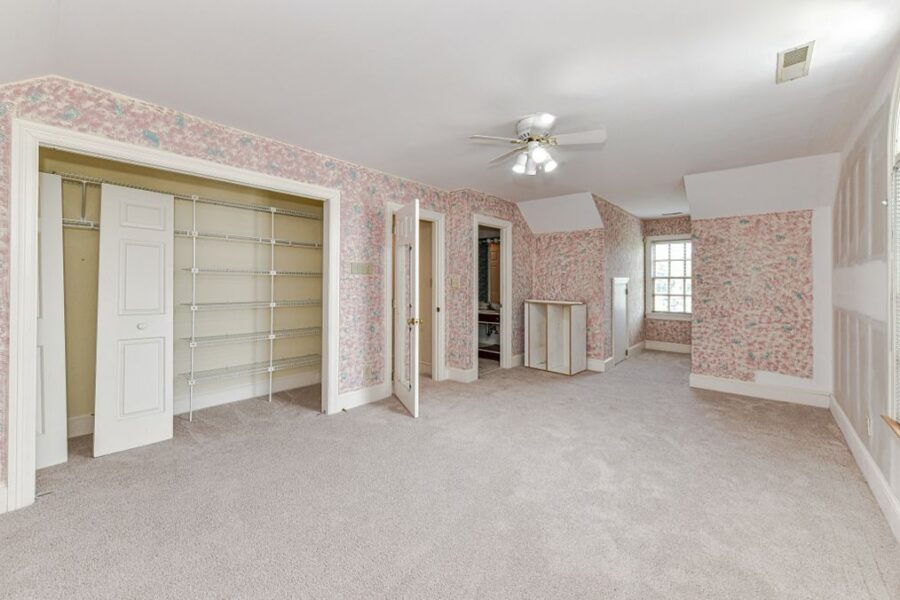 Bathroom Wallpaper
Let's tackle all the bathrooms at once, shall we?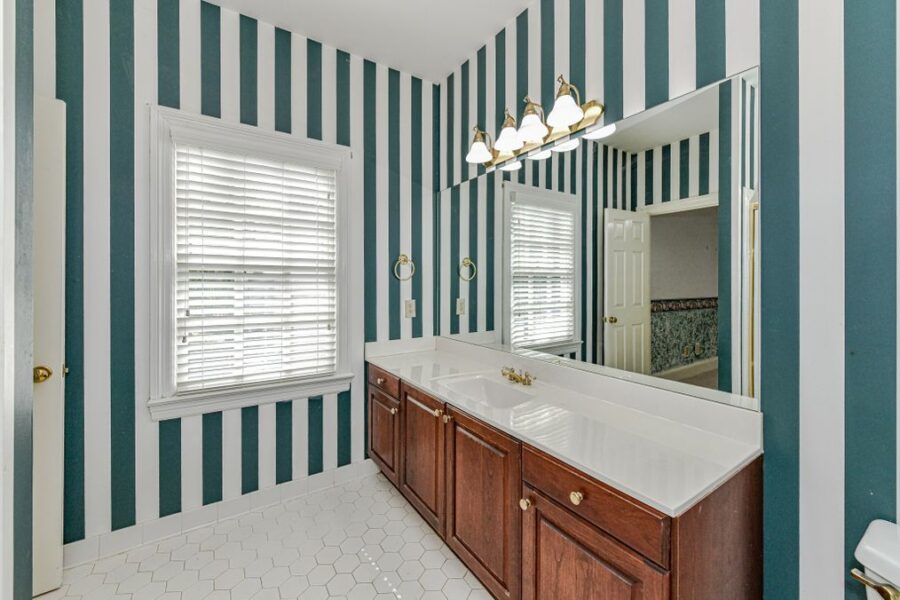 And this one is extra fun because it's the jack & jill kids bathroom…with THREE different wallpaper prints! It's a wild experience walking through this hallway.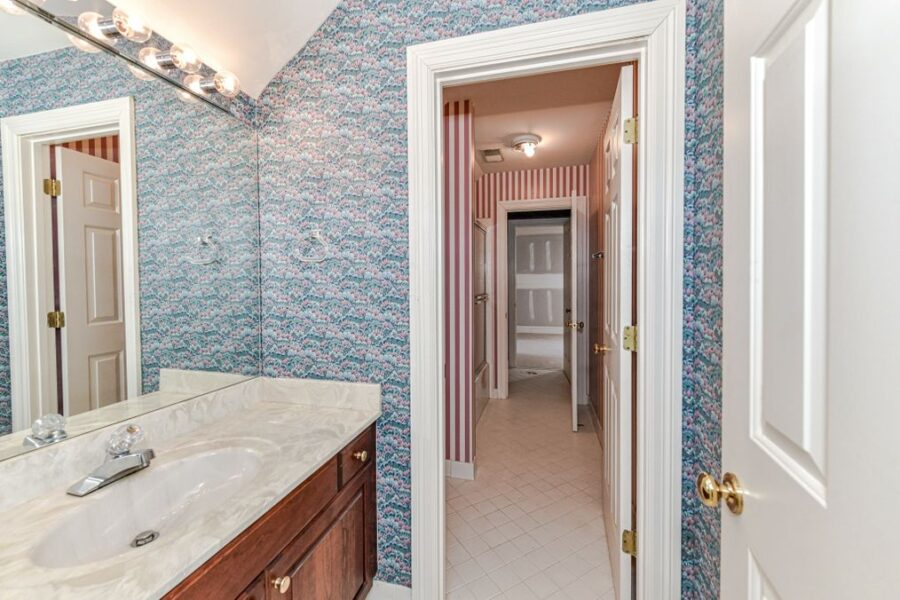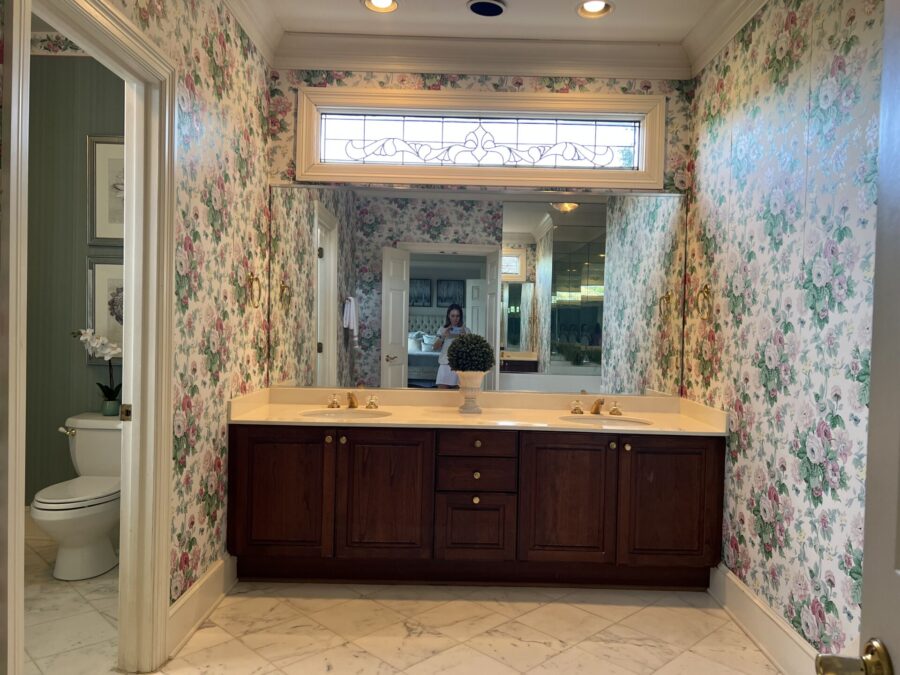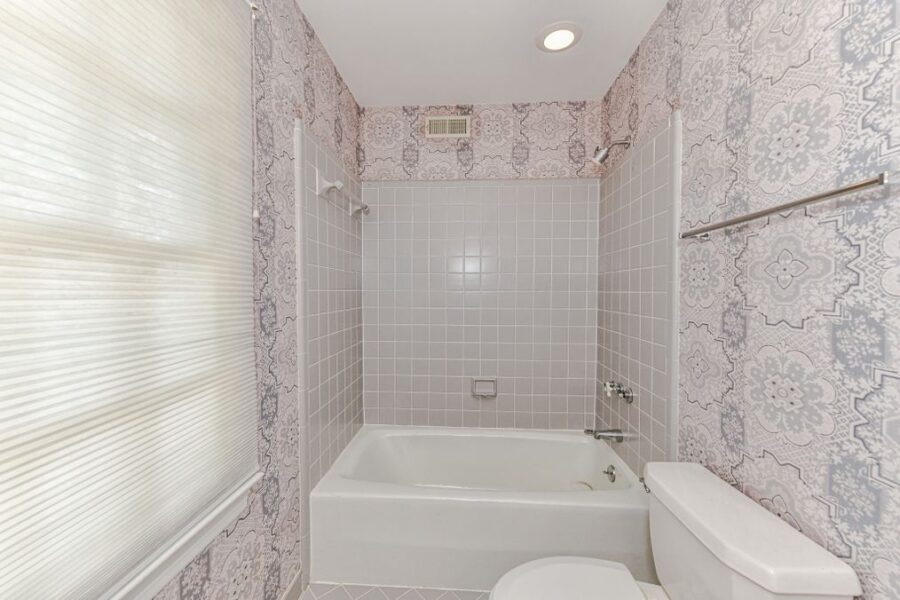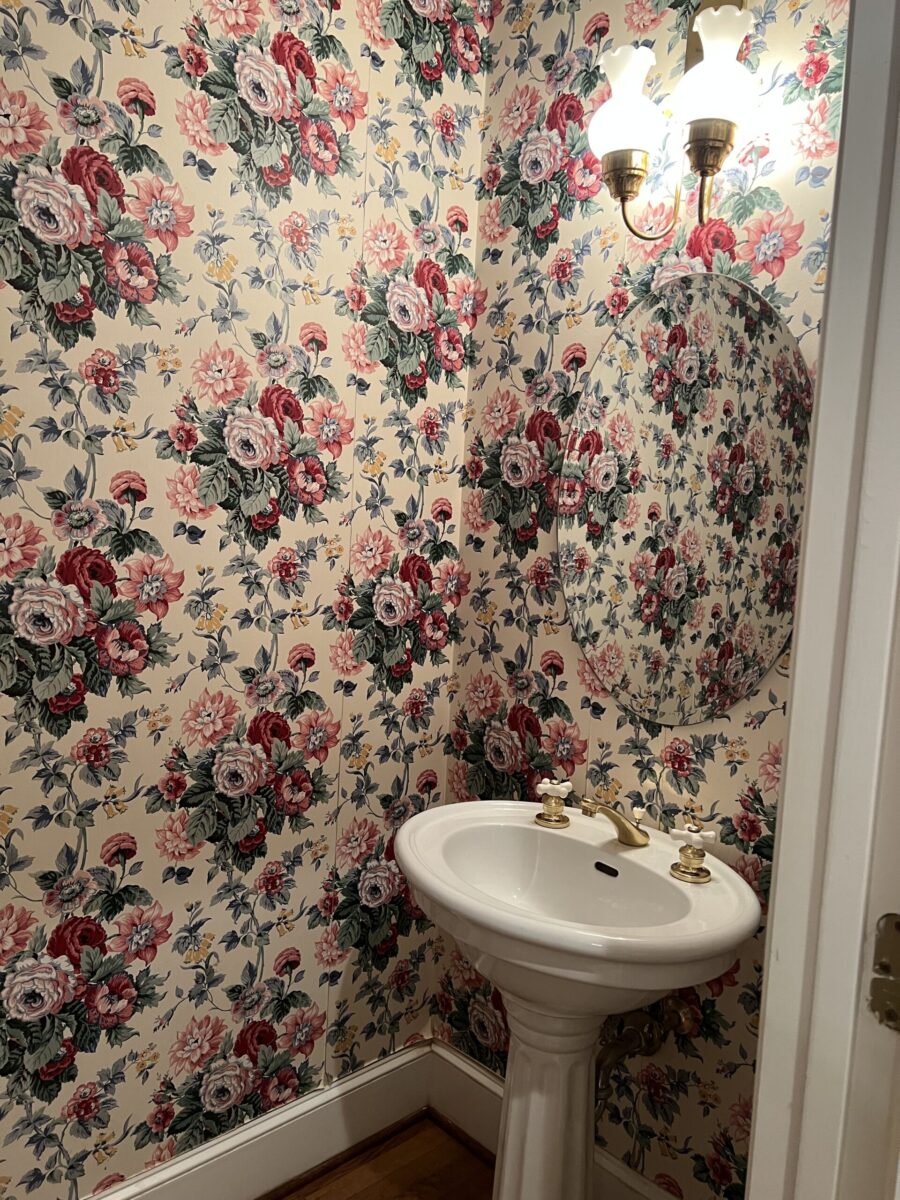 Kitchen
I promised you some vertical stripes, didn't I? Well, I'm here to deliver.
Peep that intercom system too. If that thing still worked, I would totally keep it.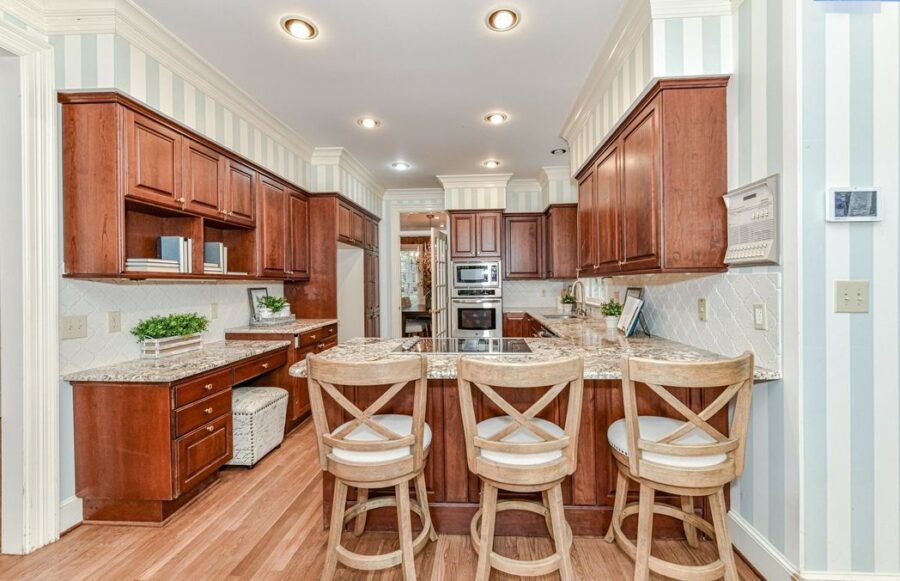 Office
Last not certainly not least, the faux wood paneling wallpaper.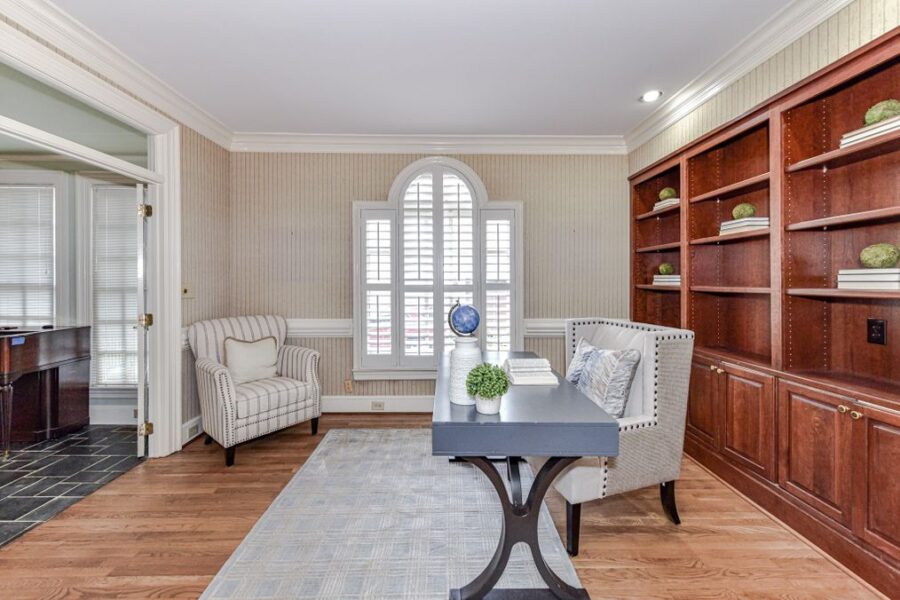 And that concludes our wallpaper home tour! I hope you enjoyed some throwback trends and a peek inside our new home!