We are on week 4 of our kitchen renovation and things are moving along great! Since my last update Atreum has finished the framing, completed the electrical work, a gas line was run for the cook top…and we passed inspection! Then the fun part…drywall! Watching the walls go up was surreal.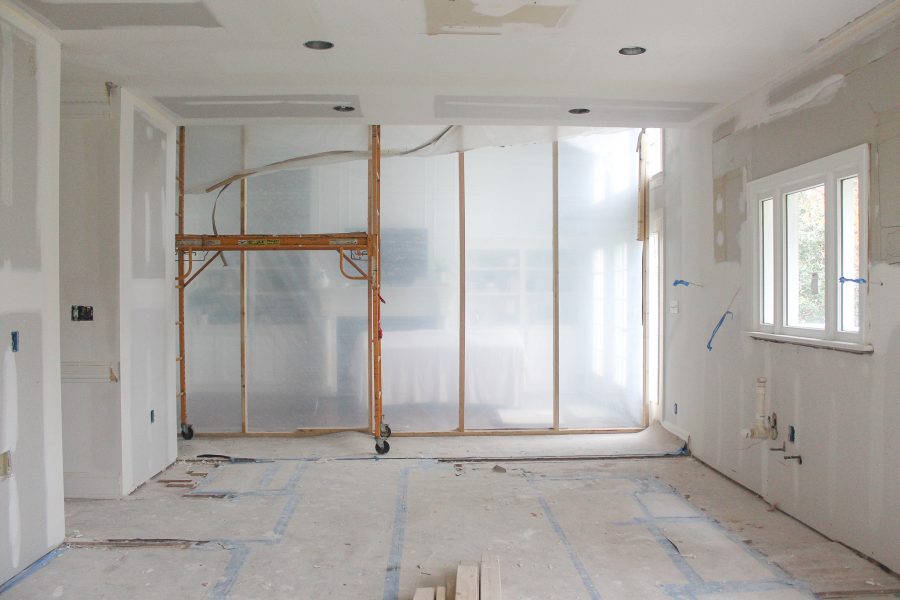 We continue to be blown away by our contractor and his crew. They are working around the clock to keep this renovation moving forward and we couldn't be more appreciative. Twice this past week the drywall crew stayed late into the evening and then worked all day Saturday finishing up.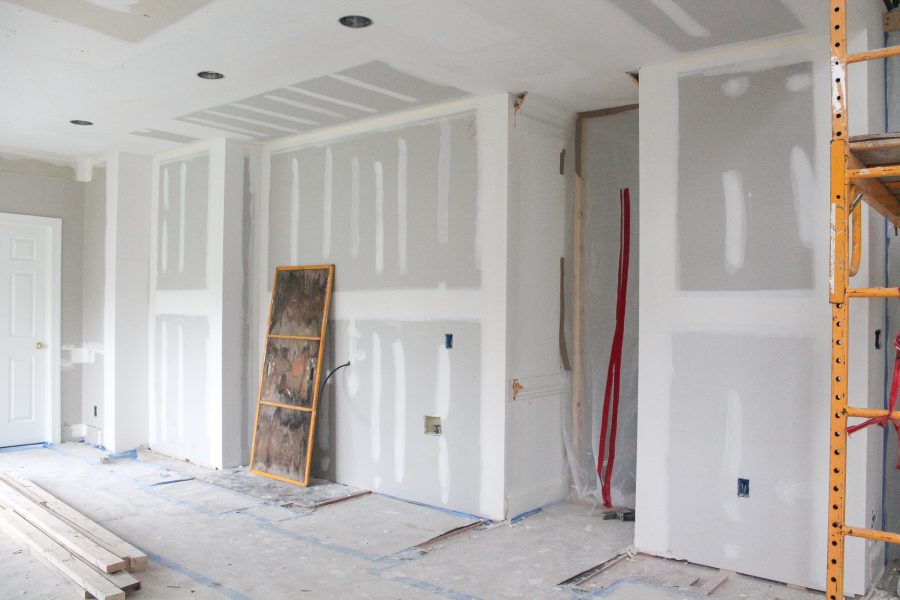 The landing area that we are turning into a new room is looking amazing. We are unbelievably excited about this space and are so happy we decided to pull the trigger on this addition.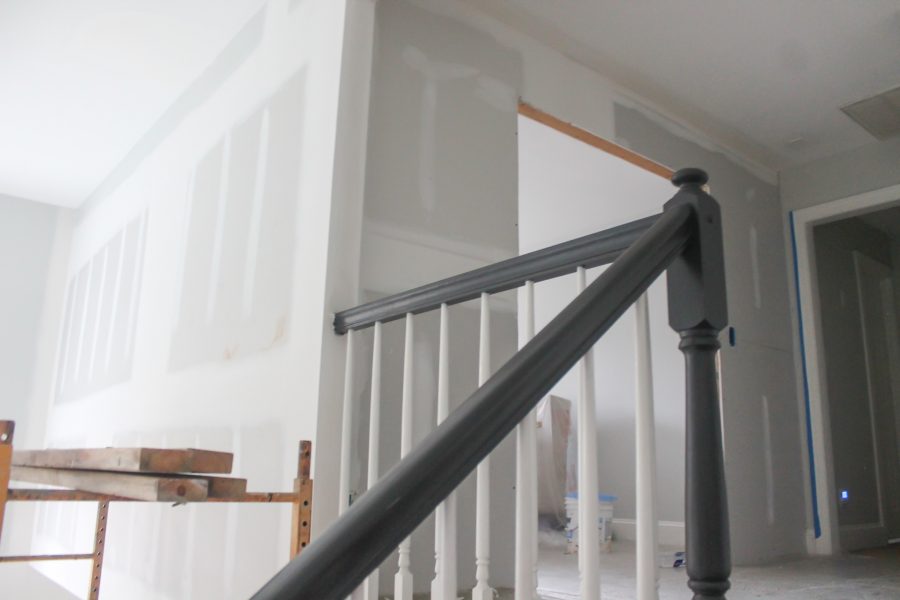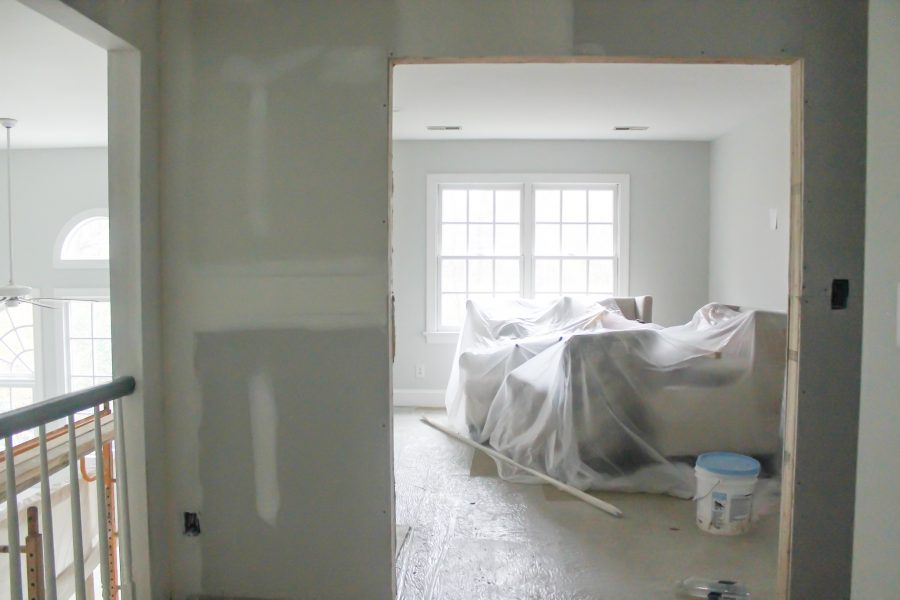 I mentioned how dusty our home is right now on Instagram and received SO many responses from y'all with advice on how to manage the dust during construction. Top recommendations:
Turn off the HVAC during drywalling phase. I don't know why we didn't think of this but we certainly shut our HVAC off as soon as I received this advice and it's helped tremendously. And oddly enough, the upstairs HVAC unit is currently broken and we are waiting on a part to fix it so it's kind of perfect timing. Thankfully the weather has been perfect for forgoing heat or AC
Change air filters every week. We replaced them this past weekend and oh my gosh we will definitely be changing them weekly!
Humidifiers! The construction dust has torn up our allergies and everyone is coughing and congested so I immediately went out and bought humidifiers for each room and they have helped a lot!
Air Duct Cleaning. We will do this after construction is complete!
Cool Mist Humidifier | Mini Humidifier
Next up, sanding, painting and CABINETRY!!!