Our dining room is currently serving as our kitchen these days. Knowing this would be my temporary kitchen for the next few months I wanted it to be as functional and organized as possible to keep me sane! In perfect timing, Matlin, the founder & lead organizer of minimized, was over for a kitchen consultation a few days before demo and offered me a checklist and some great tips for setting up an organization system for the dining room. Additionally, many of you shared amazing ideas that I incorporated into our temporary kitchen plan too.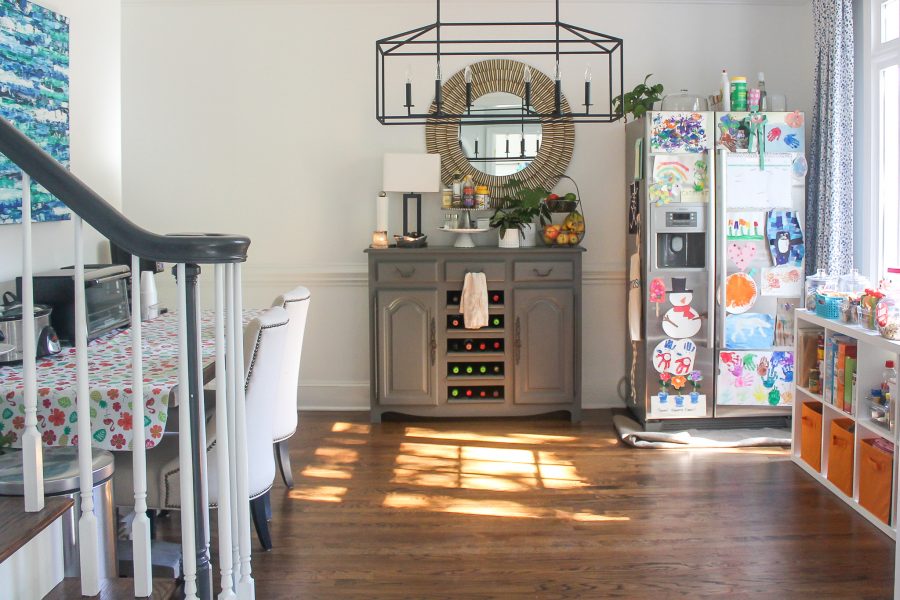 In preparation for demo day we packed up the kitchen, keeping only the absolute necessities out, and stored all our boxes in the garage.
On demo day the very nice construction workers relocated our fridge to the dining room and I went to work to get everything organized. First, I pushed the dining table against the wall, covered it in a cheap tablecloth from my party bin and set up a few appliances, leaving some room to eat our meals at the table.
For the appliance station, I purchased an inexpensive toaster oven, set up our crock pot, a coffee station and a microwave (didn't have it at the time I took all these pictures).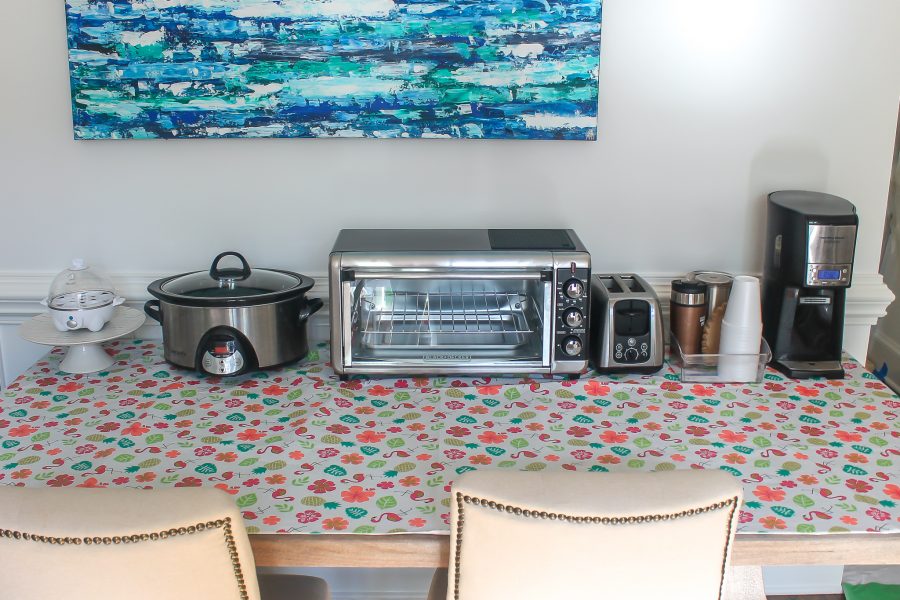 I utilized existing furniture as much as possible so I emptied out our wine buffet and filled it up with all of our disposables — plates, cups, bowls, napkins, ziploc bags and more. SO much dust leaks into this room so it's nice that all of disposable dishware is safely hidden behind cabinet doors.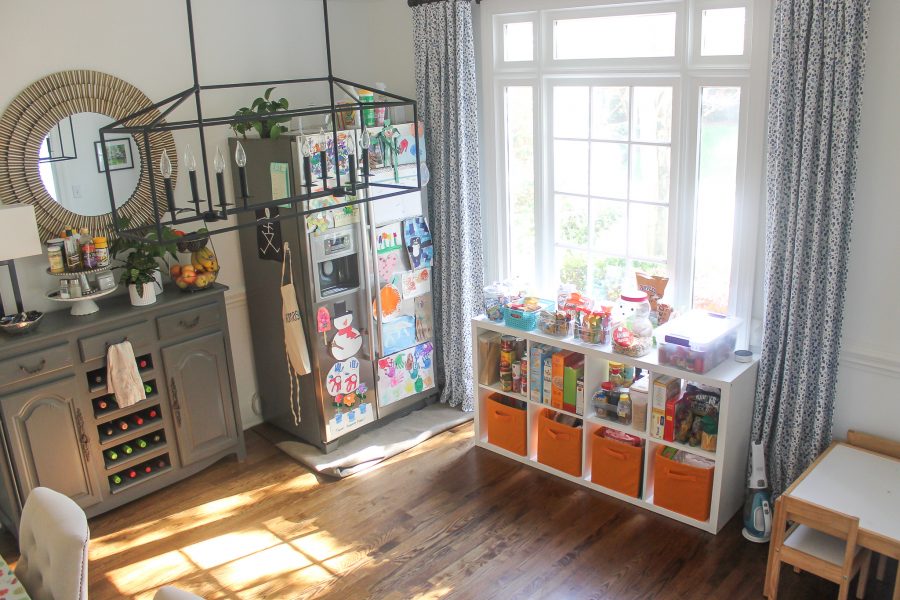 For our "temporary pantry" I decided to use the bookcase from the play room to keep all of our food organized. All of our grab and go snacks are easily accessible on the top shelf, cans and dry food on the second shelf and random kitchen items in the bottom baskets.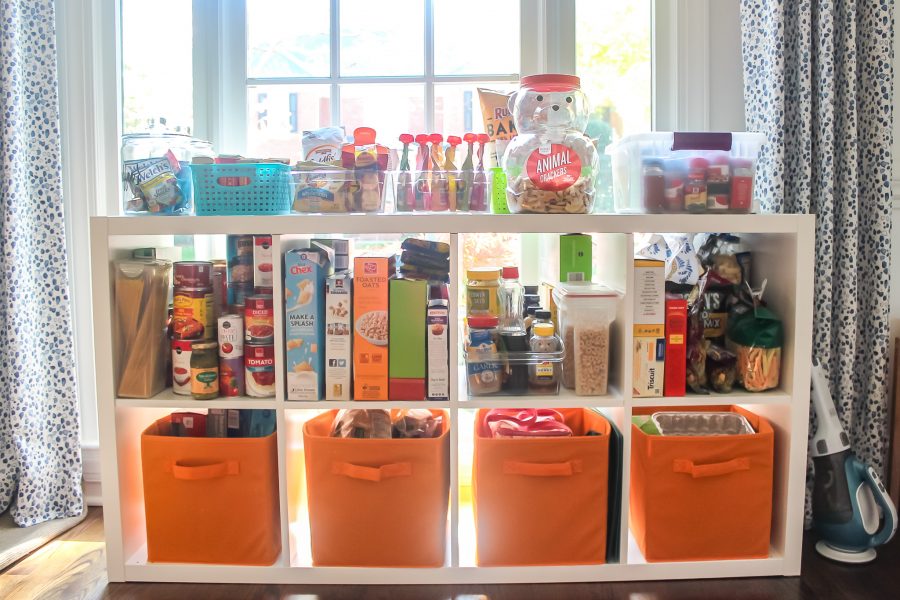 We are now a few weeks in to our renovation and this set up has worked really well for us so far.
Kitchen Renovation Tips
Below are the tips and checklist Matlin shared with me that may also be helpful to others embarking on a kitchen renovation!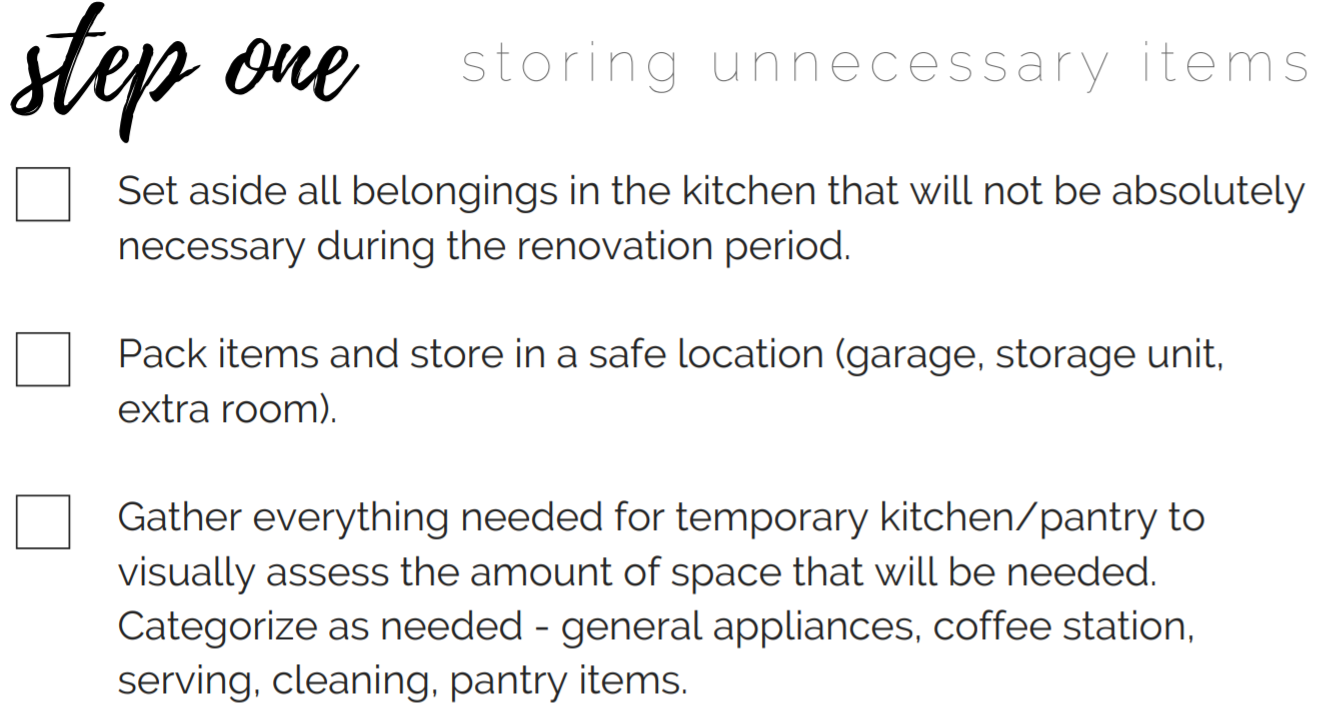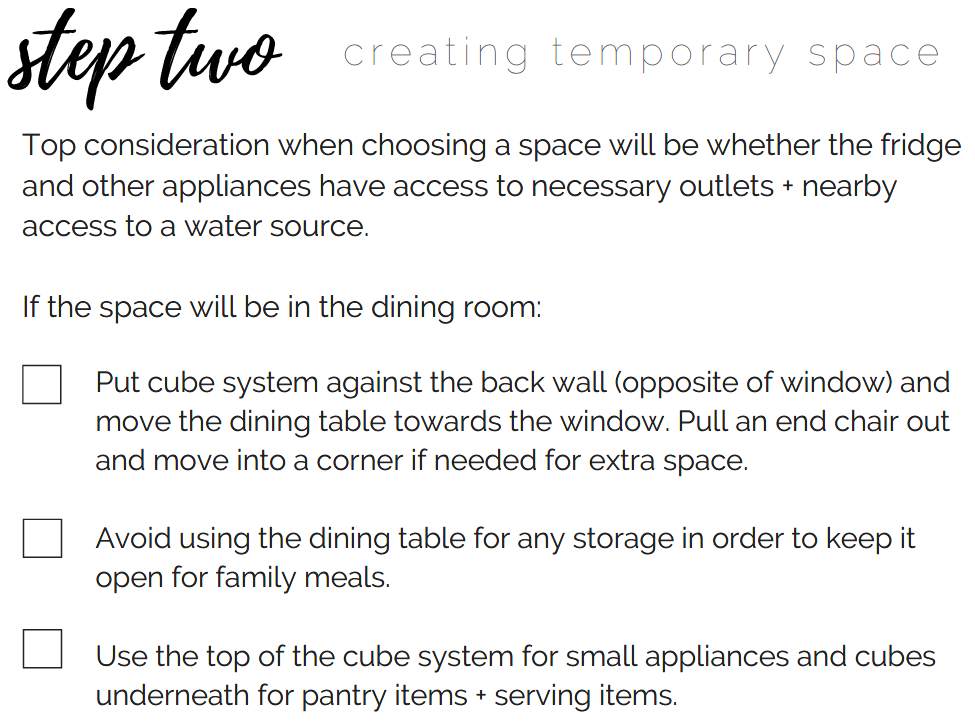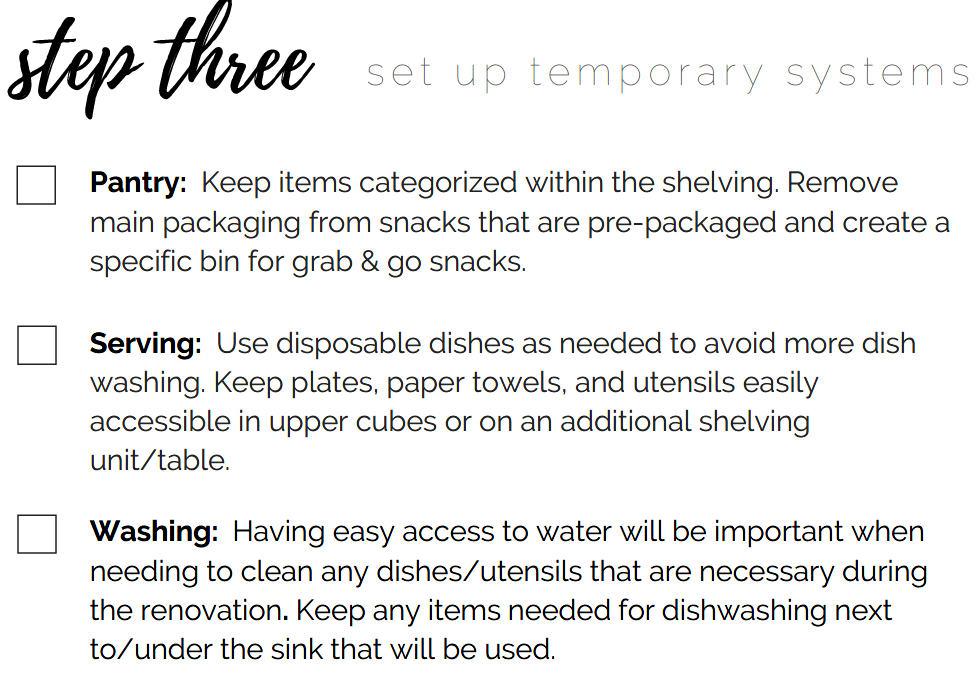 Check out this post for lots of great reader advice and tips!
Kitchen-less Meals
So I'm not going to lie, doing dishes is the absolute worst without a kitchen so we avoid making anything that requires dishes. In addition to lots of takeout, here are a few of the meals in our dinner rotation these days:
Sandwiches
Trader Joe's pre-made meals
Hard boiled eggs for breakfast (using our rapid egg cooker)
Bagged salads
Microwave-steamer veggies
Crockpot meals (using crockpot liners)