Sharing a few of my favorite items from Amazon this month…
But first, here were the top 10 reader best-sellers this month: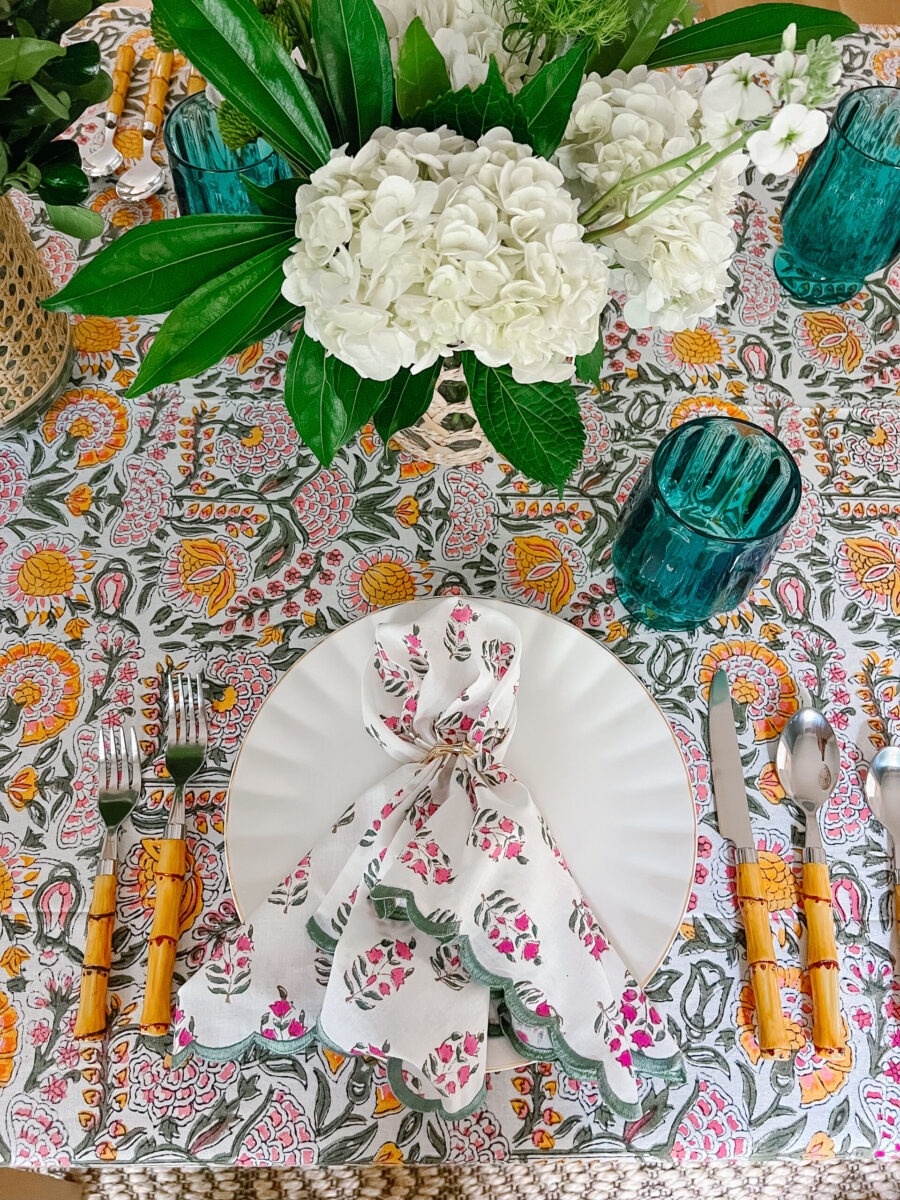 OK, one more Mabel thing! When we brought her home I seriously could not get over how incredible she smelled. So I reached out to our breeder to find out what shampoo they use and THIS IS IT! I was surprised to learn the scent was papaya and coconut because it doesn't really smell tropical to me at all. This shampoo is seriously the "Noodle & Boo" of pet shampoos and smells like heaven. You can use it on cats too. It's a 2-in-1 shampoo and conditioner, cleans and softens Mabel's coat really well (we've cleaned LOTS of mud and poop off her this week), and is paraben/dye/soap- free.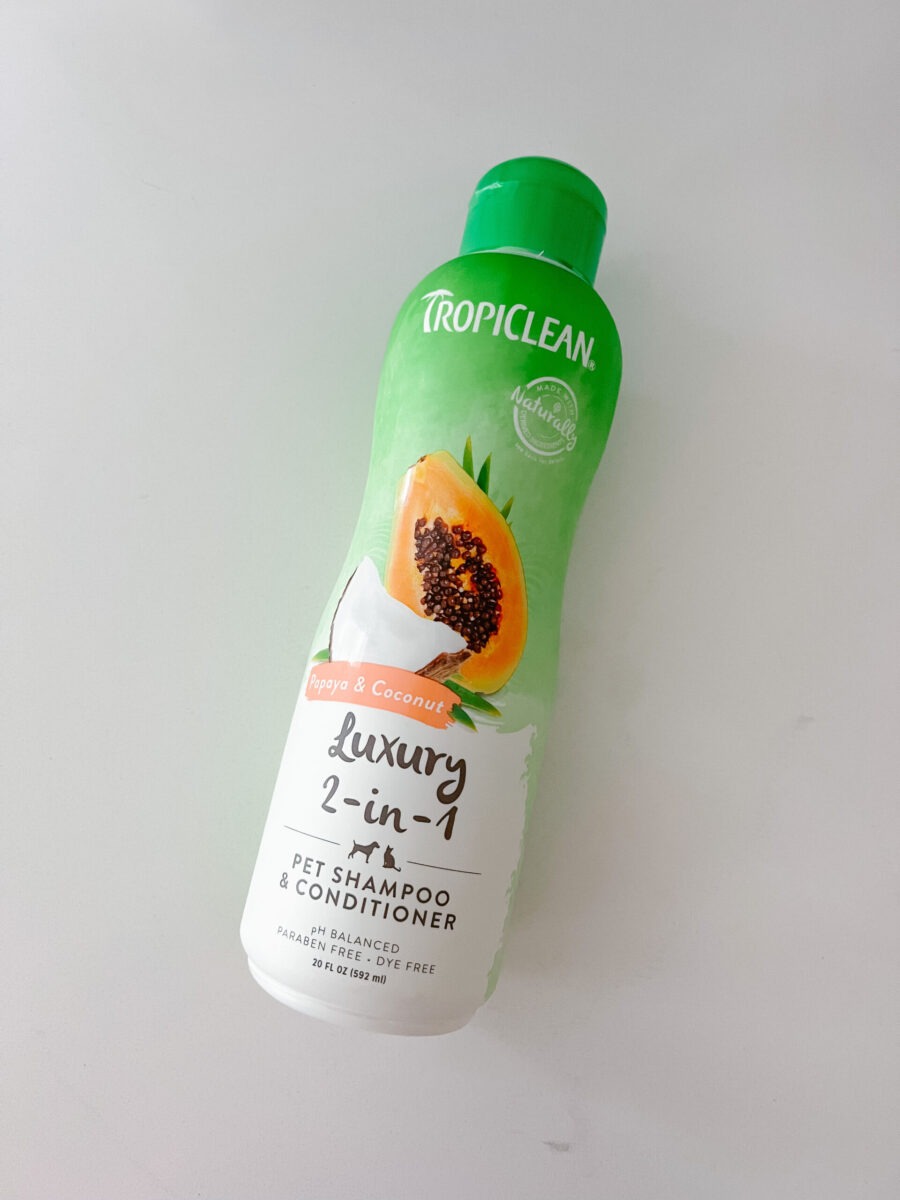 Y'all went wild over these when I shared on Instagram earlier this week!
My kids absolutely DESTROY their toothpaste. I swear they squeeze half of the tube every time they brush their teeth. These toothpaste caps have been a game changer. Not only have they significantly cut down on the amount of toothpaste in the sinks, they extend the life of the toothpaste tube by probably 80%.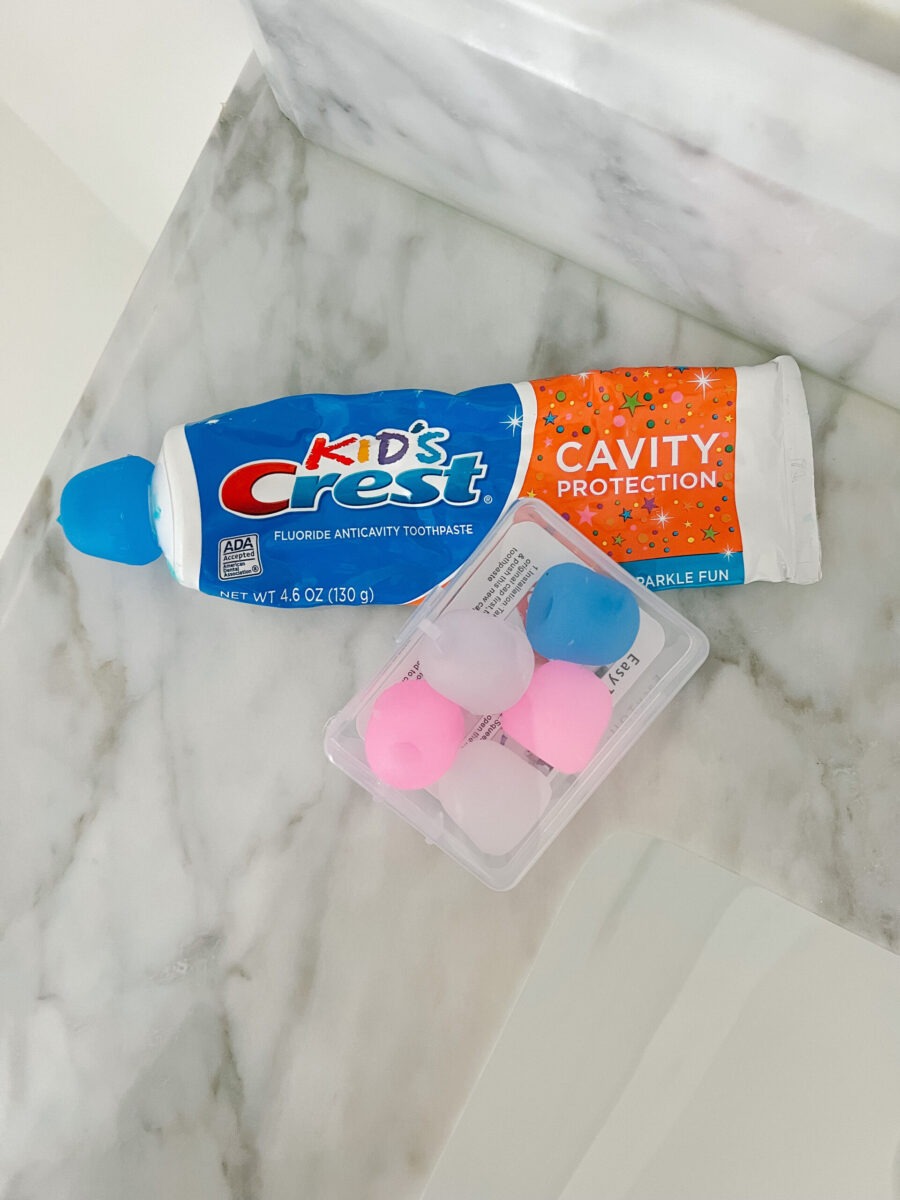 At the beginning of summer I purchased a box of 24K gold gel under eye masks and had to share because they work just as well as my pricier PTR undereye patches that I've been using for awhile now. These gel patches come in a pack of 100 (!!!) for a fraction of the price of the PTR patches (that are also only half the quantity)! I really like that they are individually packaged for travel, and really help with dark circles, puffiness and wrinkles.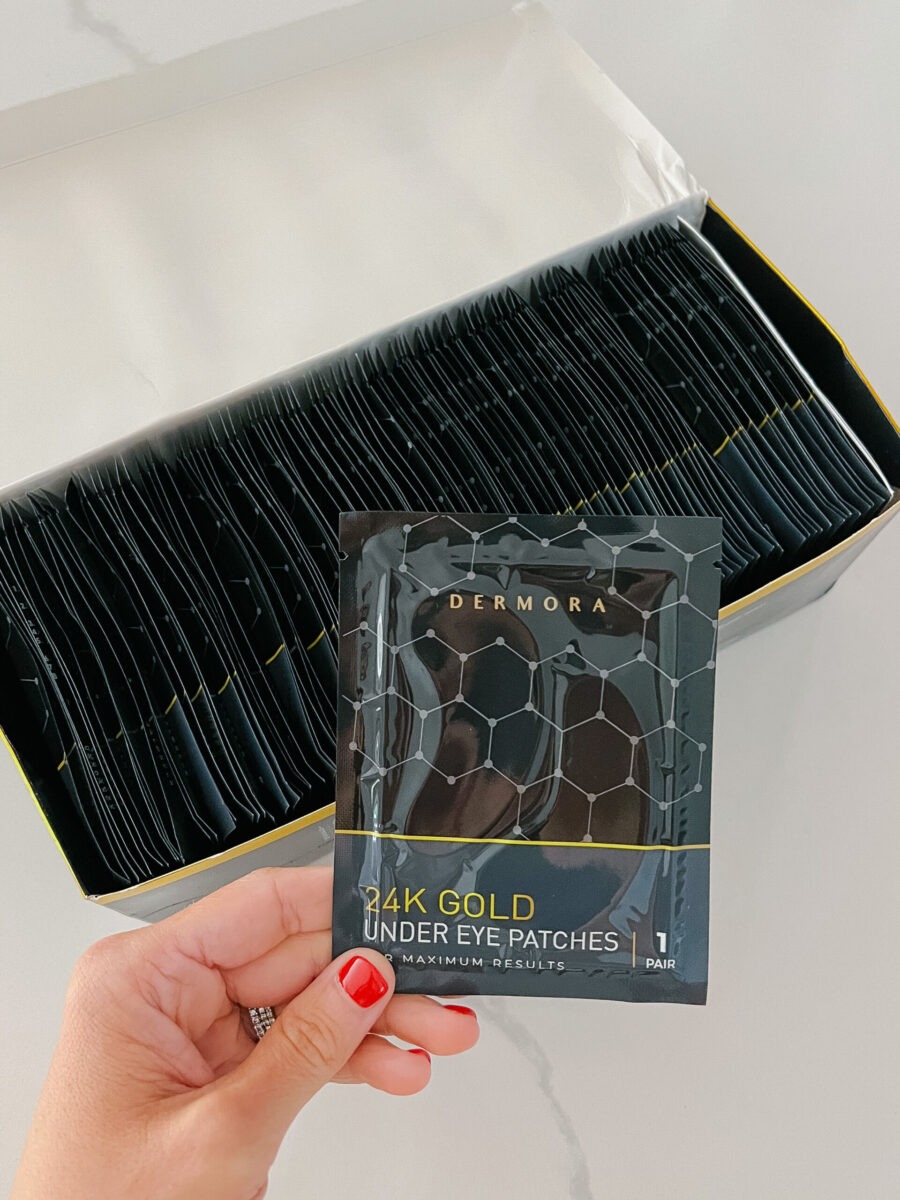 If you don't already own this powerful stain remover, this will blow your mind. I've used this magical cleaner to remove even the hardest-to-treat stains including mud/dirt/clay, blood, and over the summer I was able to get paint out of Caroline's shirt! This stuff is the best — and it's got 45K+ rave Amazon reviews.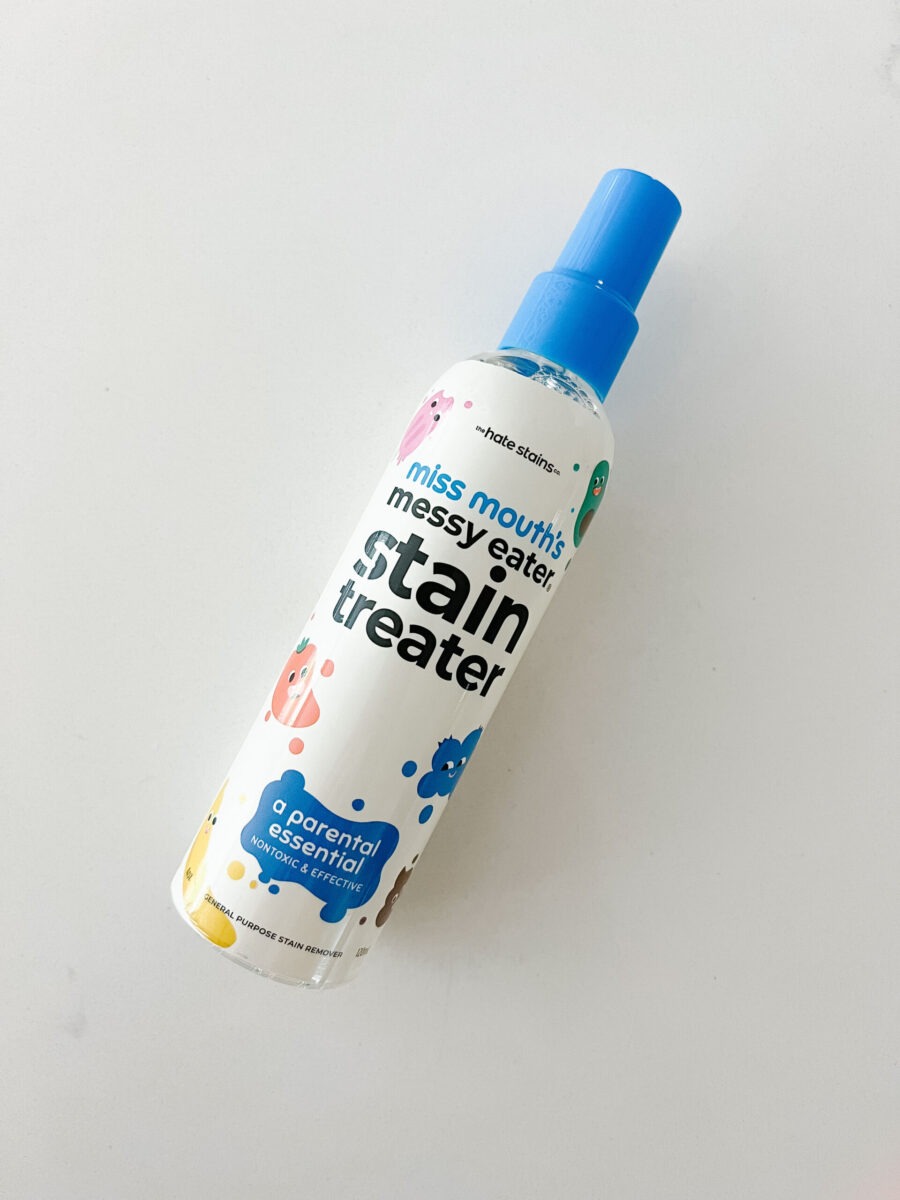 Perfect for your next girls' trip! These are practical, inexpensive, and have everything you need to feel great all weekend!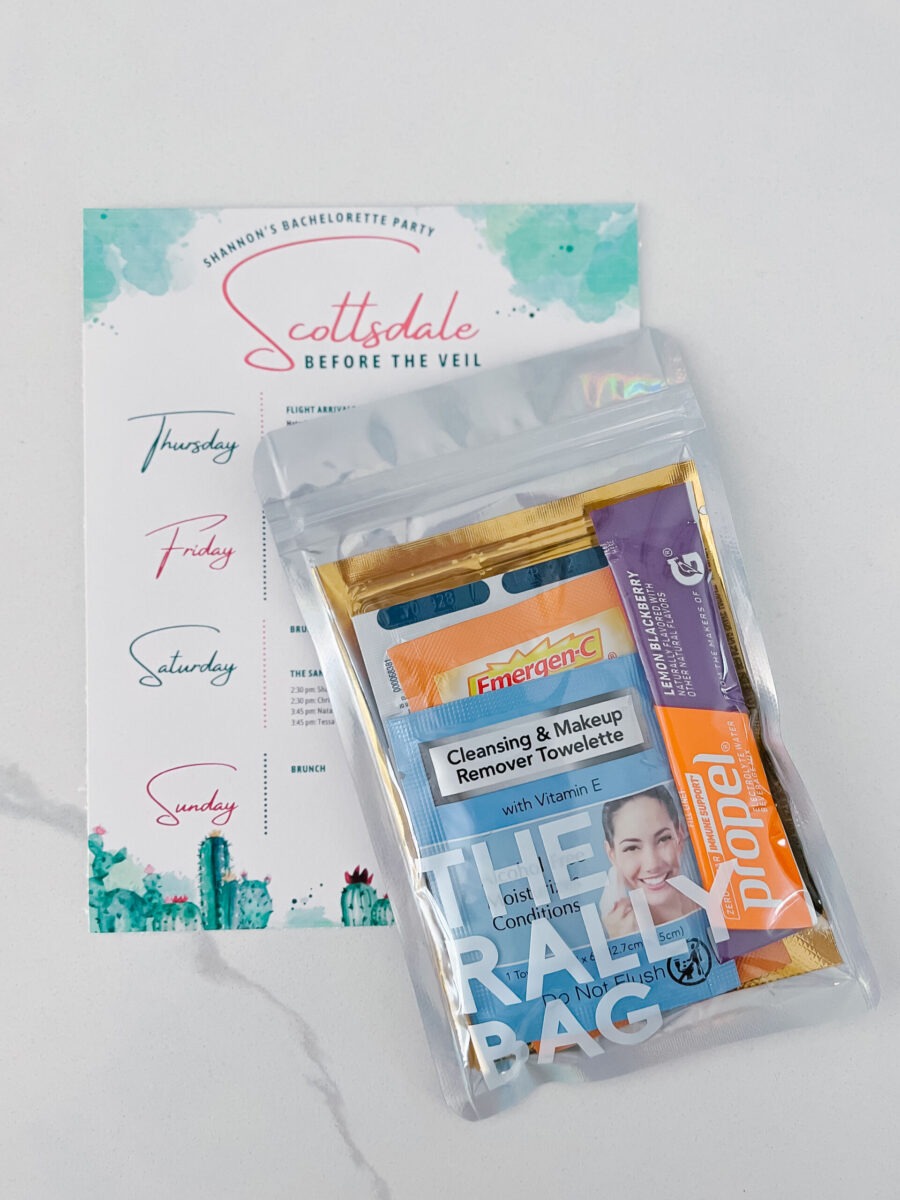 I've shared this a million times after receiving it as a Favorite Things Party gift and continue to purchase for myself and for friends. This makes for a great hostess gift or a housewarming gift!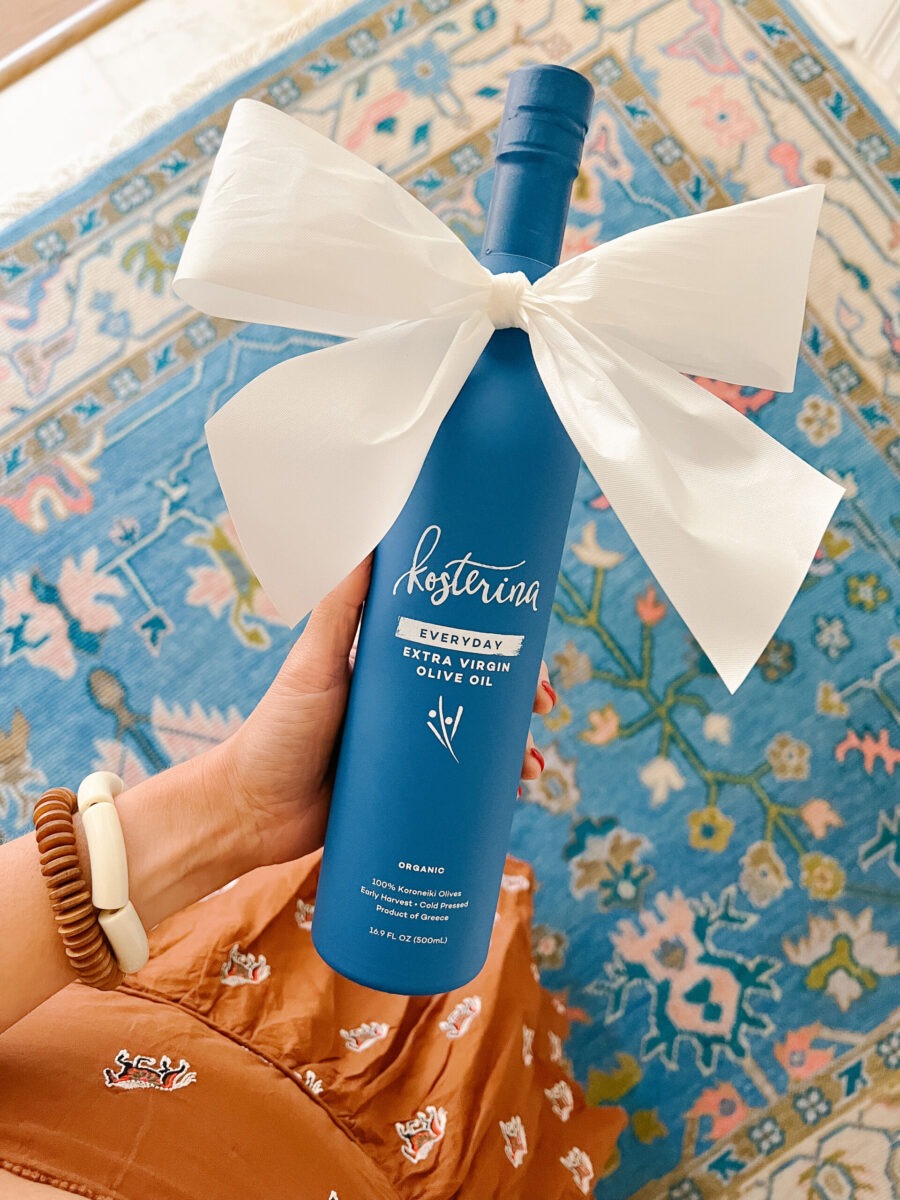 My go-to birthday party gift. Thomas received this from one of his friends for his (6th) birthday a few years ago and it has provided endless hours of entertainment for our kids…and all the neighbor kids too.
This stem toy is seriously impressive (and slightly terrifying – ha) and blasts insanely high (90 feet!!!!) into the air. I cannot recommend this toy enough. It is so fun, the kids were able to put it together on their own and it's really durable (I expected it to break after hitting the ground a million times but hasn't)! The description says it's good for ages 8+, but Thomas received it at age 6 and it was totally age-appropriate.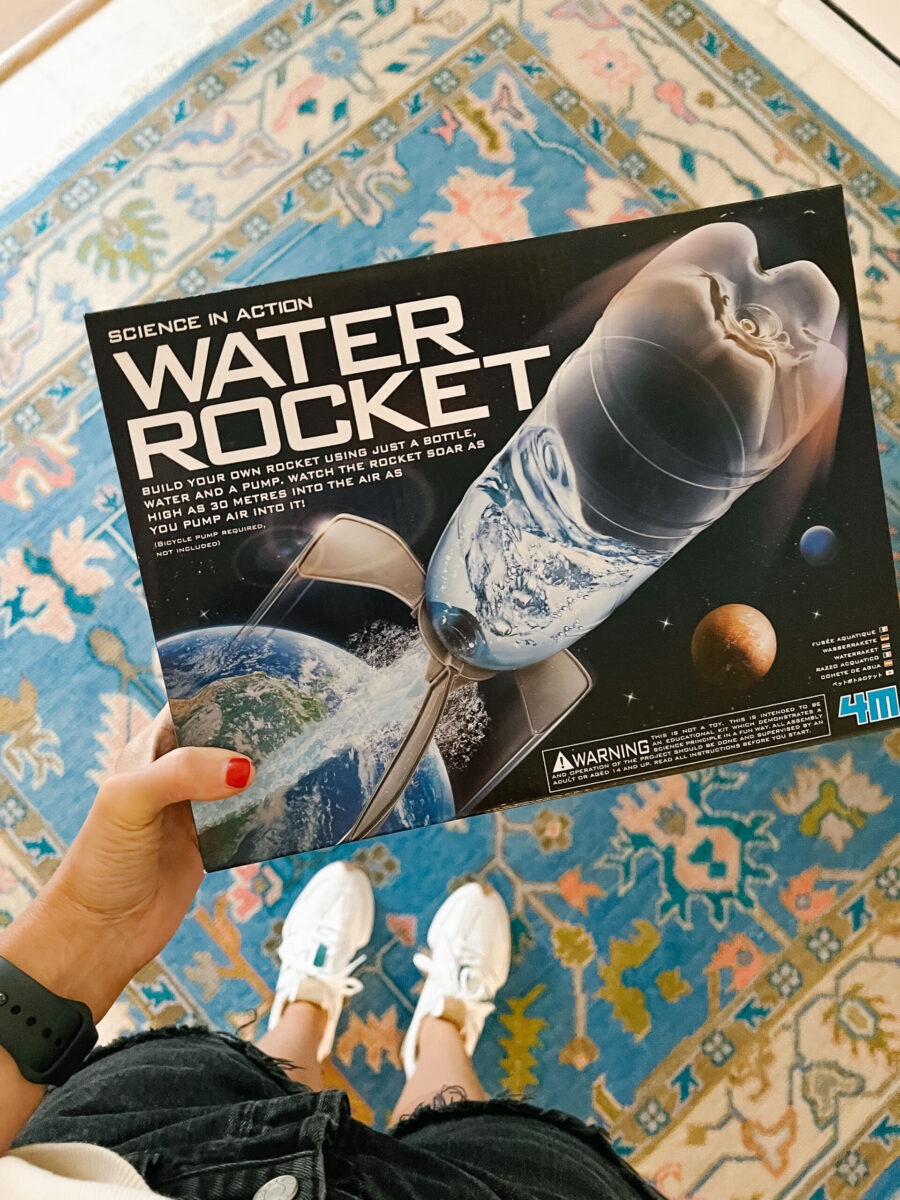 I wanted to share this pretty new rug I recently purchased for the garage entry to our kitchen — mostly because the price is crazy good! Oushak rugs can be SO expensive and not only is this rug affordable, it's absolutely beautiful (even prettier in person IMO), easy to vacuum (ours in placed in a high-traffic area) and the quality is excellent! It's offered in several colorways and sizes (ours is the blue/pink/lavender)! And don't forget the rug grippers!!!!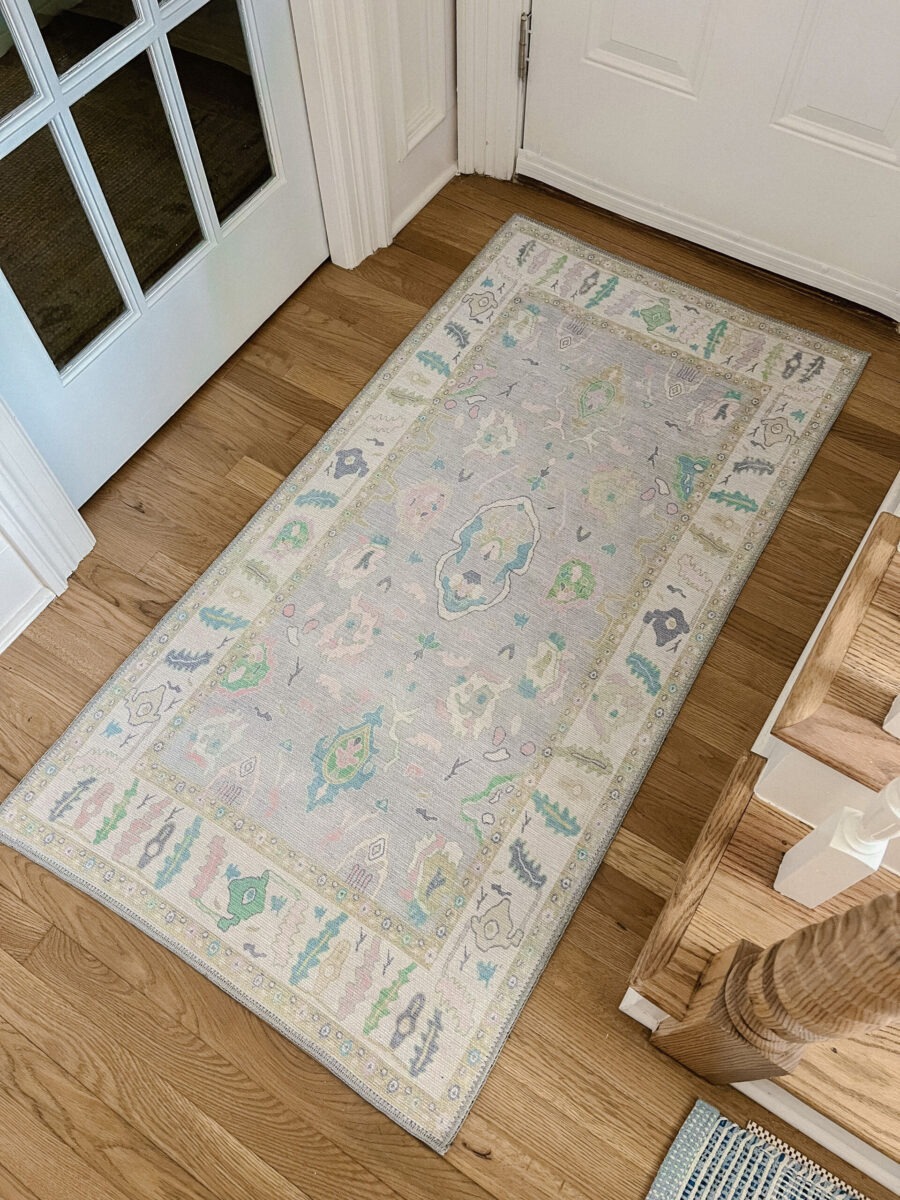 This stretchy sweater top is a great fall transition piece and is available in 3 colors.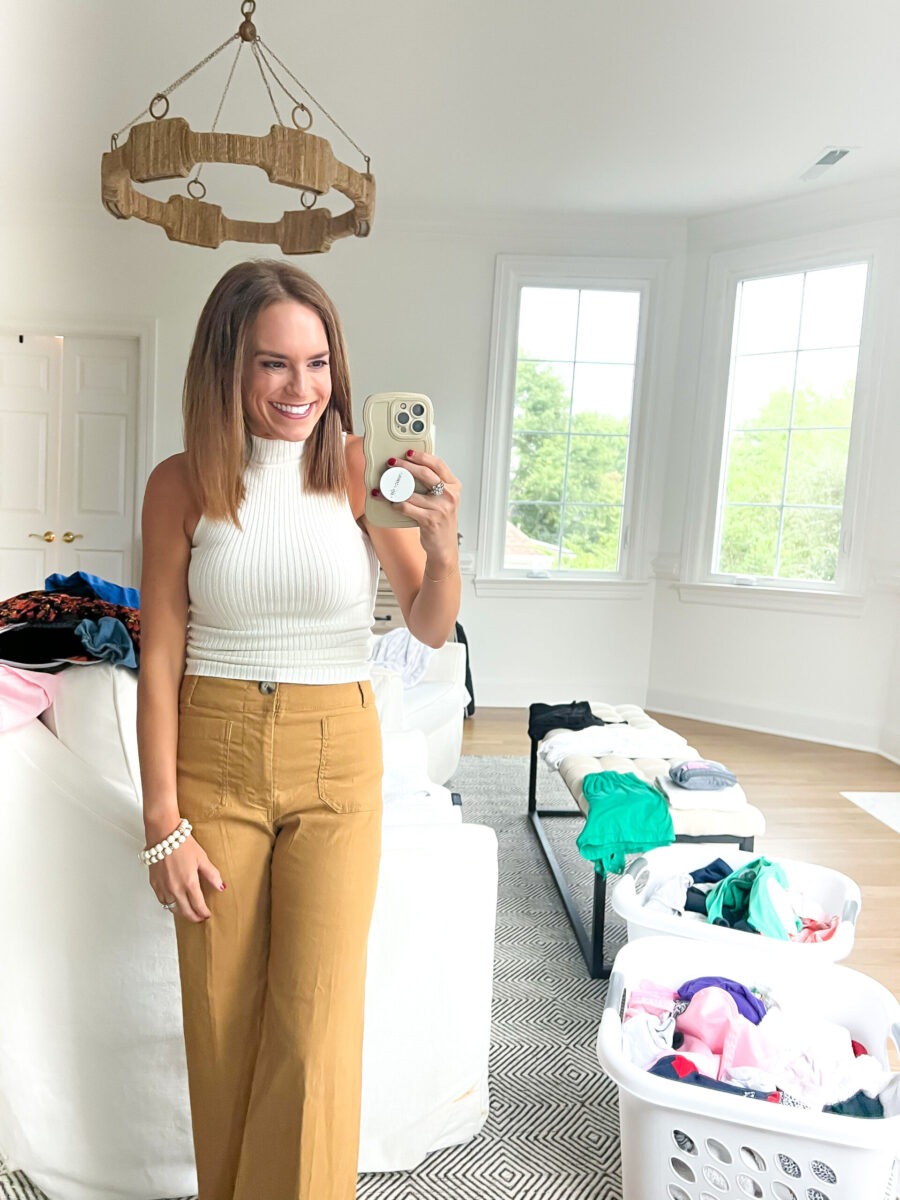 Lavender Matcha Tea Latte
I've been experimenting with matcha tea lattes for a while and finally perfected my afternoon iced pick-me-up! If you've been wanting to try matcha, I've got a few tips for you that I've learned along the way (mostly from baristas every time I try a new coffee shop).
First, the matcha powder is the most important. I've gone through SO MANY trying to find one that I love. And the matcha by Rishi is SO good hot or cold, has a smooth taste, and fully dissolves (I can't stand it when the last few sips contain clumps of powder — gross!). It's pricier than some of the others I've tried but still cheaper than the matcha tea lattes from Starbucks (which are also LOADED with sugar).
I pour my powder into a mug and then froth it with a little bit of hot water. I swear by the super cheap milk frother from IKEA. Then I add 1-2 pumps of lavender syrup and whisk it again before placing my mug in the freezer for a few minutes to cool it down.
For the final step, I fill my glass with almond milk and then pour in some ice!
Lavender Matcha Tea Latte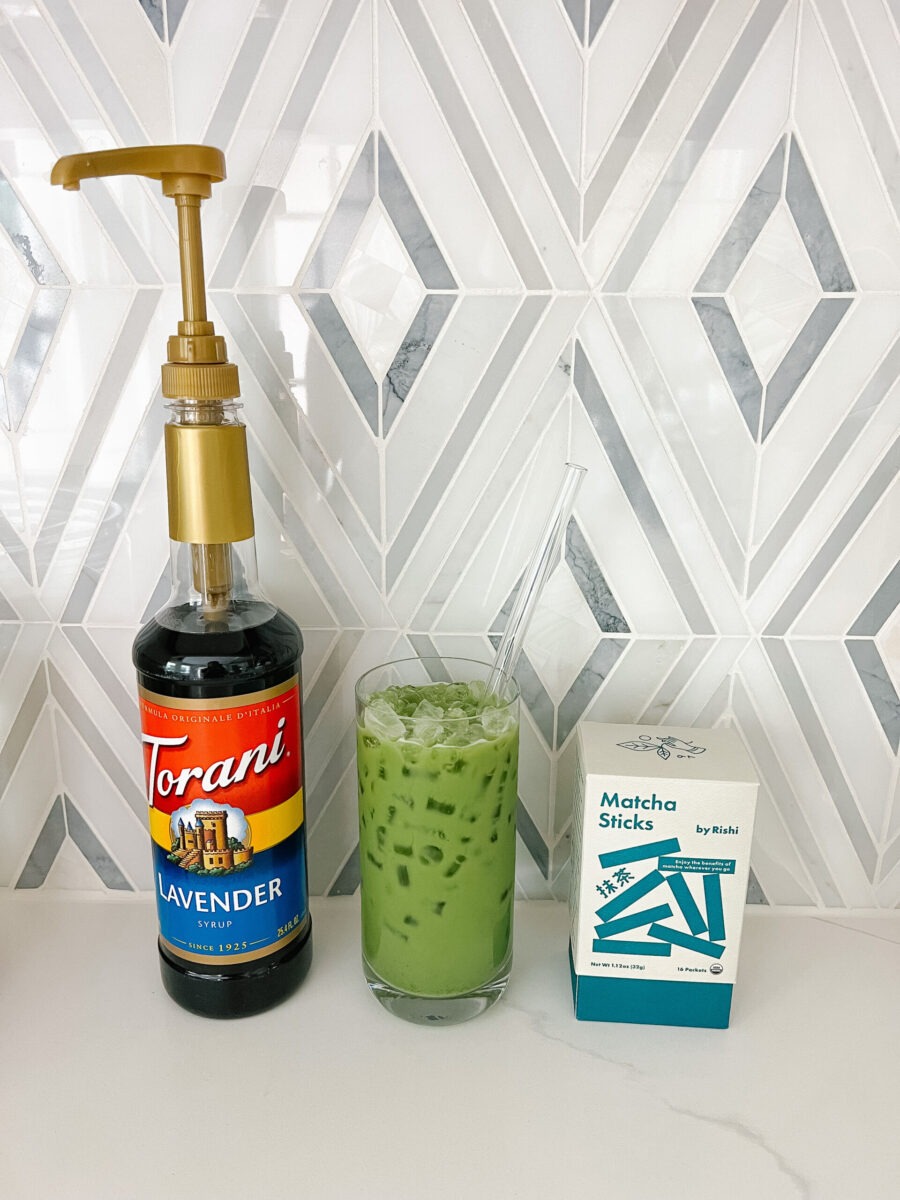 A note to my guinea pig owner readers! You HAVE to check out this acrylic guinea pig cage! We've been using a homemade C&C cage for years and it is such a PITA to clean. Before we brought Mabel home we upgraded Sprinkles to a nicer, roomier cage to show her a little extra love. It's twice the size and she is SO happy with her new setup. But the best part is how easy and simple it is to clean. Previously, we were using fabric mats at the bottom of the cage and they would get SO gross. The new cage uses a disposable, waterproof, paper bottom liner, so when it's time to clean the cage you just pop the acrylic walls out of the liner and roll the paper up and throw away. I cannot believe it took me this long to discover this cage, but it's certainly been a game-changer for me as Sprinkles' primary cage cleaner.