In preparation for summer, I recently restocked my car with my favorite summer essentials!
Last year was the first summer I made it a priority to carve out some time to really overhaul the trunk of my car with items I knew we'd be glad to have when we needed them. And let me just tell you — this made the WORLD of difference for me and my family. We had spare flip flops for when someone inevitably jumped into the car without shoes, bug spray for impromptu outdoor plans, tablecloths for picnic lunches at the park, and so much more.
While I am pretty pleased with the lineup of items I've got stocked this year, I recommend really considering what items YOUR family frequently needs throughout summer. And then TAKE THE TIME TO STOCK THE CAR. Trust me, you will thank yourself this summer — I promise!
Alright, here is a round-up of our summer essentials I've stocked my car with…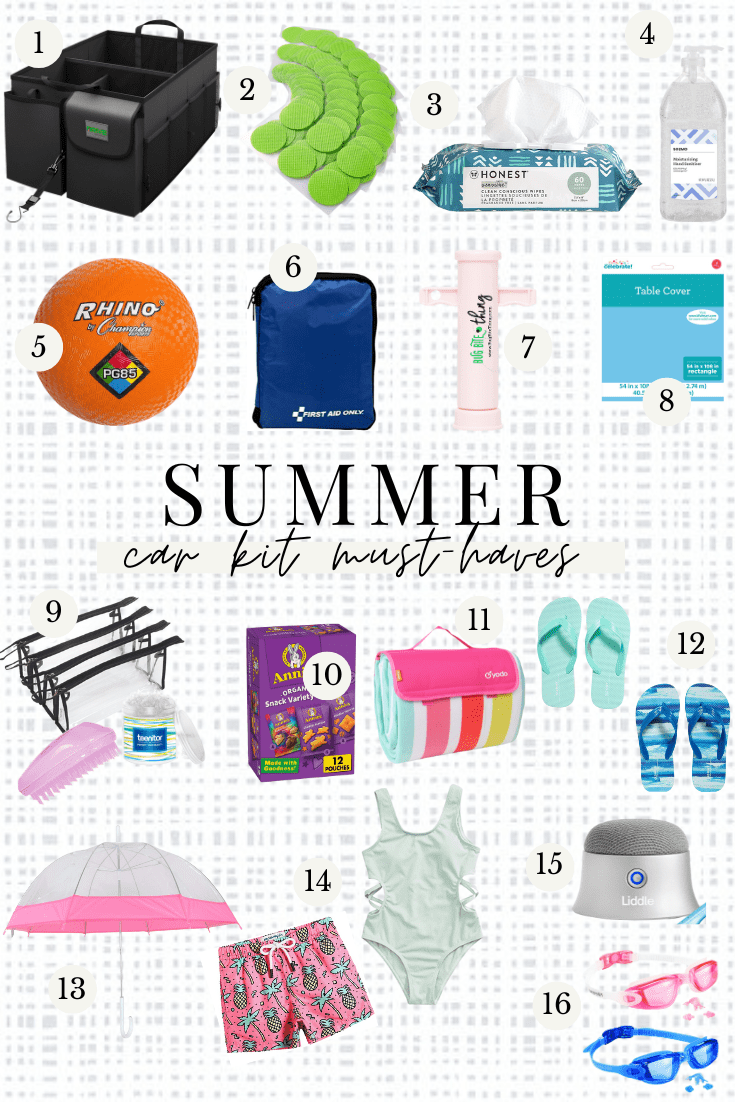 – Our Summer Essentials for the Car –
I spent way too much time researching which organizer I wanted to purchase for my trunk and ended up picking this one! I really like how it has multiple compartments, can be fastened down so it's not sliding around, has a waterproof liner to catch sunscreen bottle leaks, and can be resized depending on how much trunk space I have available.
One of my very best purchases from last summer. I am a mosquito magnet and one of my readers swore by these so I decided to give them a try. And holy moly they work SO well. We even used them for camping in the woods! If we're playing at the park or in a backyard, I'll stick a patch or two on the back of the kids' shirts to help keep them mosquito-free. And if you see me outside this summer, you better believe I'll be sporting a few green dots too.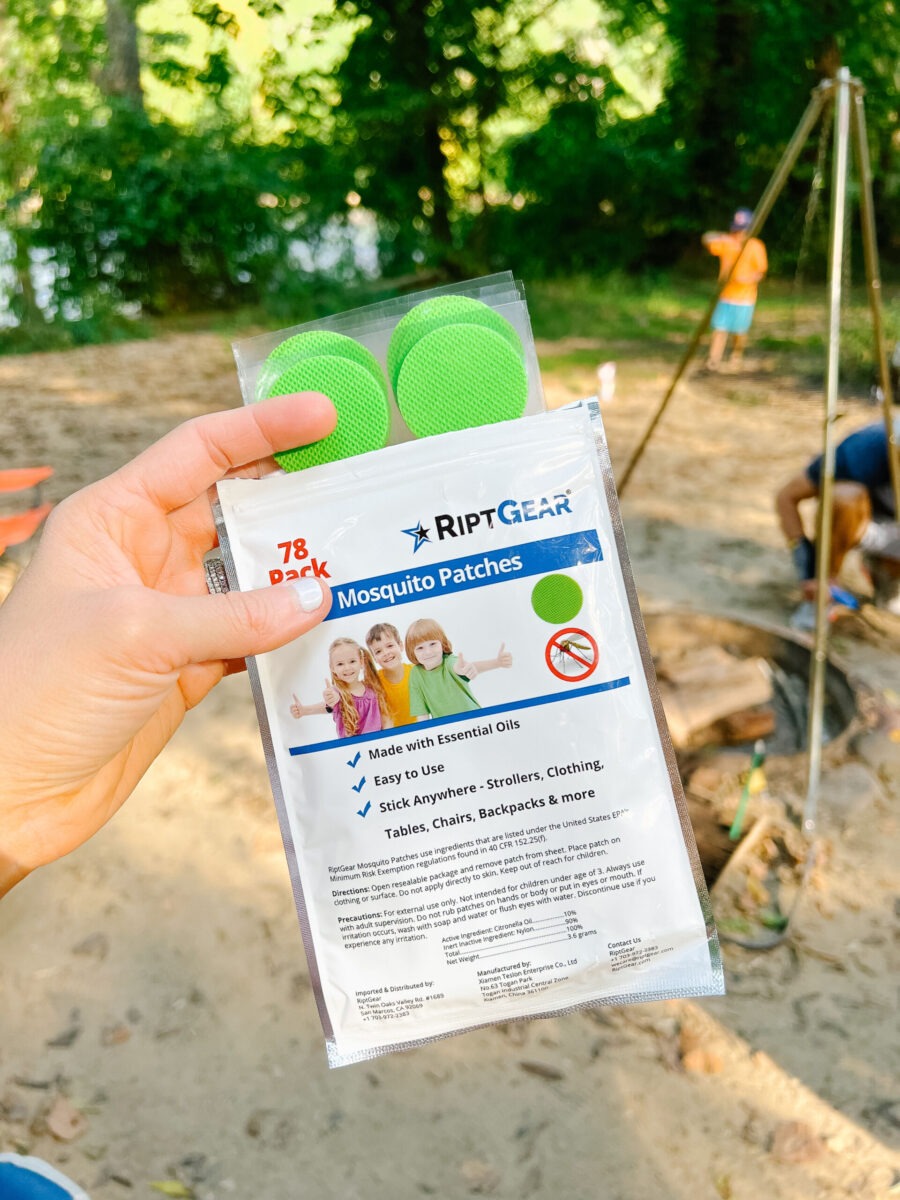 Perfect for cleaning sticky hands and dirty faces, wiping down tables/slides, wiping up spills inside the car, etc.
Matt and I both keep this massive bottle of hand sanitizer in our cars and it's lasted us forever.  I keep one in my trunk and a smaller one in my car door so I can pass it back to the kids every time we get into the car from running an errand.
The playground ball has been a real MVP for our trunk. We use it so much more than we ever thought we would. If we're watching one kid practice on the field, the other kid is almost always looking to find someone to kick the playground ball around with.
I've had this kit since 2017 and it's the best. It has almost 60k reviews on Amazon too. This kit includes 299 supplies for minor cuts, scrapes, and burns.
I've been using this suction device for years on myself and the kids. It's a natural way to extract venom/saliva from bug bites to alleviate itching/stinging. AND IT WORKS, but you have to use it right away (like right when you feel the first itch come on), otherwise, it's too late to be super effective. You can also use it to remove stingers and relieve swelling. Cannot recommend this enough. During summer, I actually keep one in my purse, my trunk, and in our medicine drawer.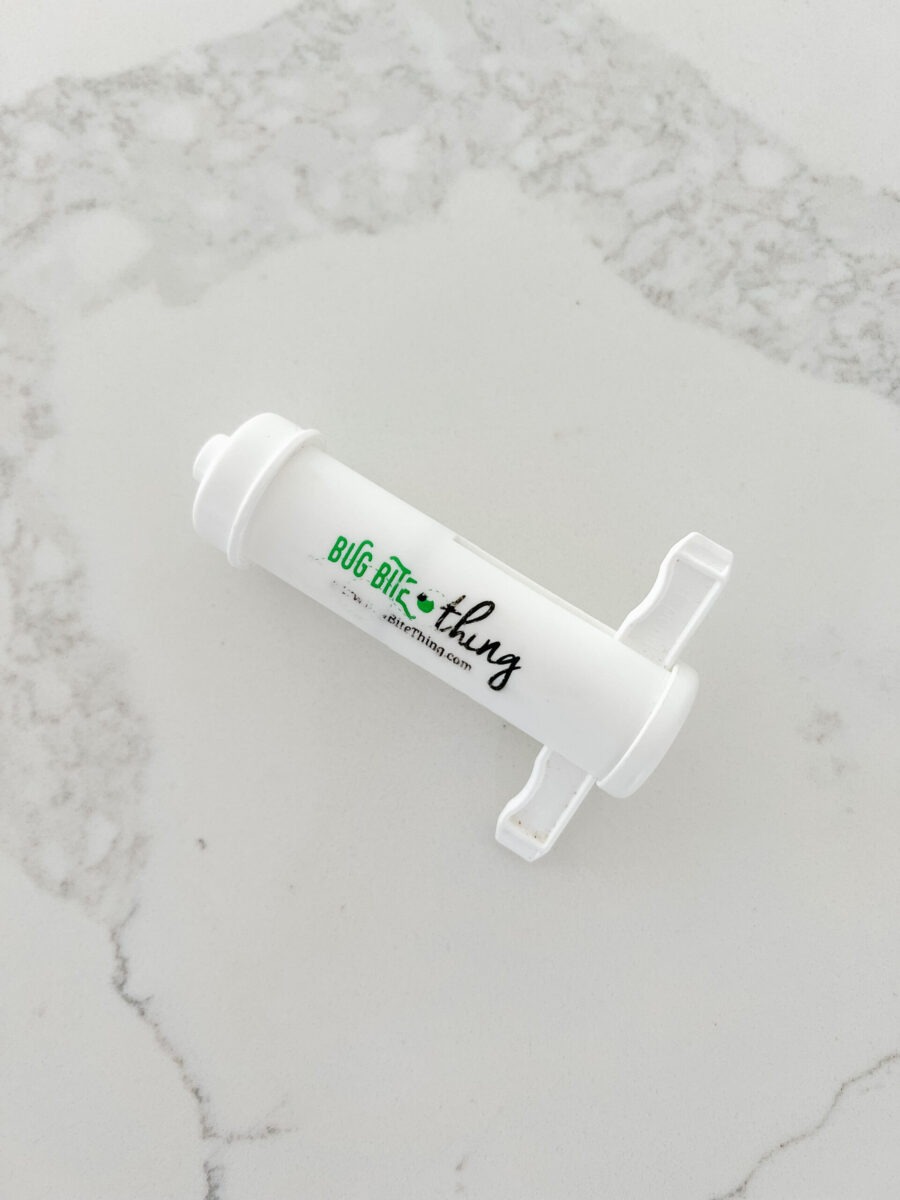 For the park! We love to spontaneously head to the park with Chick-fil-A for a picnic from time to time and without fail the table is almost always covered in bird poop, leftover food crumbs, etc. Keeping cheap disposable tablecloths in the car has been the best $1 investment.
I LOVE these clear waterproof zippered bags for organizing the smaller items together (ie: hair ties, brush, bug bite thing, etc.). I also like to have a few bucks on hand if we need to pay for parking, etc.
Hair Ties: These aren't some super special hair elastics but this type is our favorite and this jar of 2,000 elastics is the best deal I've found on them. I like to fill mini salad dressing containers with these elastics and stash inside one of my zippered pouches.
Tangle Teaser Brush: A must-have for little girls. This brush is magic and makes detangling hair ouch-free.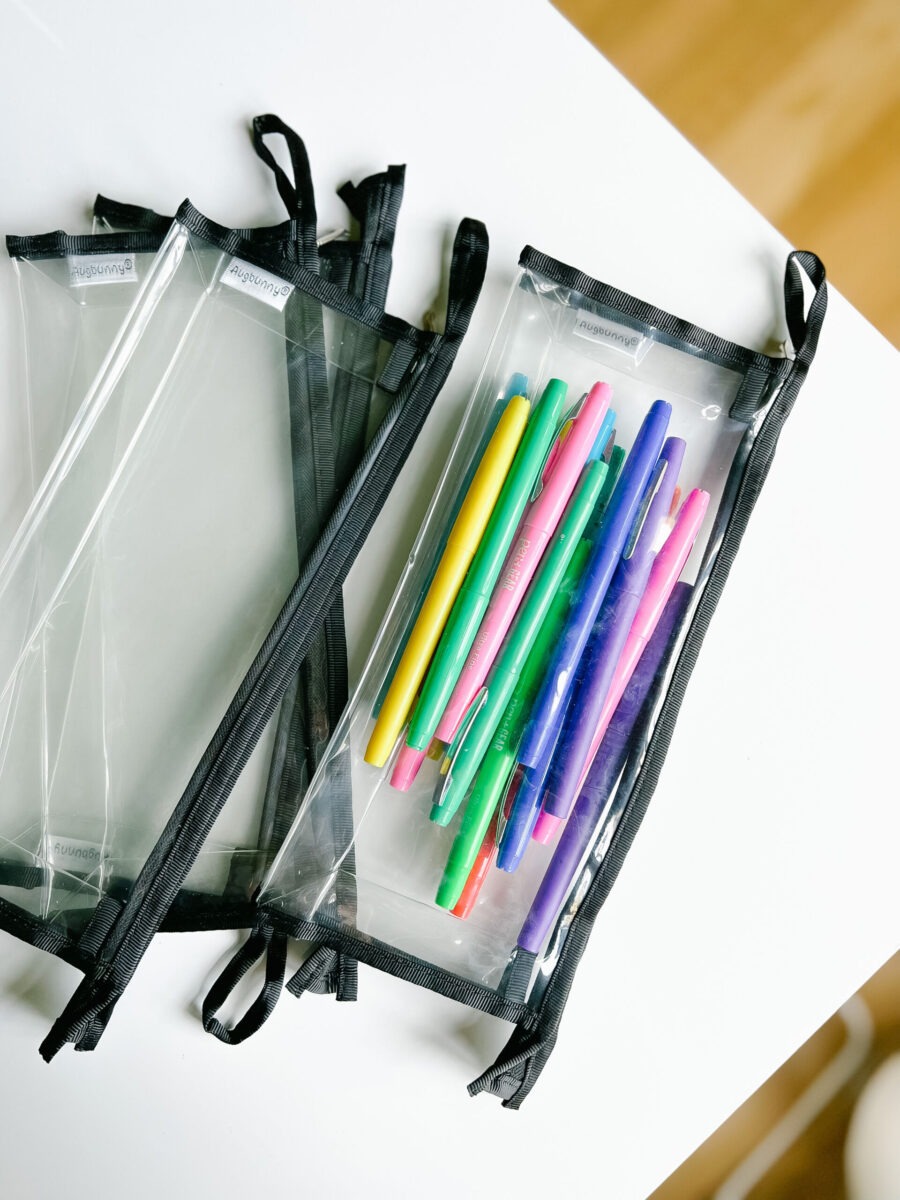 A perfect variety pack that can stand the heat of summer.
We use our picnic blanket a LOT. This one has all of our favorite similar features — it's got a waterproof backing, folds up for easy storage and transport, and is offered in several colors.
WHY do kids get into the car without shoes sometimes? It drives me crazy. I keep these cheap Old Navy flip-flops in the trunk and they've been great not only for the times the kids don't put on their shoes before we leave the house but also for the times they want to change out of sneakers and into something more breathable.
We have two and I keep one in each of the kid's doors in the car! Available in several colors.
14. Extra Swimsuits & Backup Clothes
For last minute pool plans! I love this suit for Caroline and this suit for Thomas (we have several prints and have purchased this suit every summer for as long as I can remember). And don't forget to throw a towel in there too!
I actually keep this mini speaker in my tennis bag…which also lives in my trunk. I love this viral bluetooth speaker and use it all the time! It features 9 built-in magnets (and extra metal rings) so you can attach it to any metal surface. This portable, durable speaker also has excellent sound quality and can play for 8 hours. Available in 3 colors.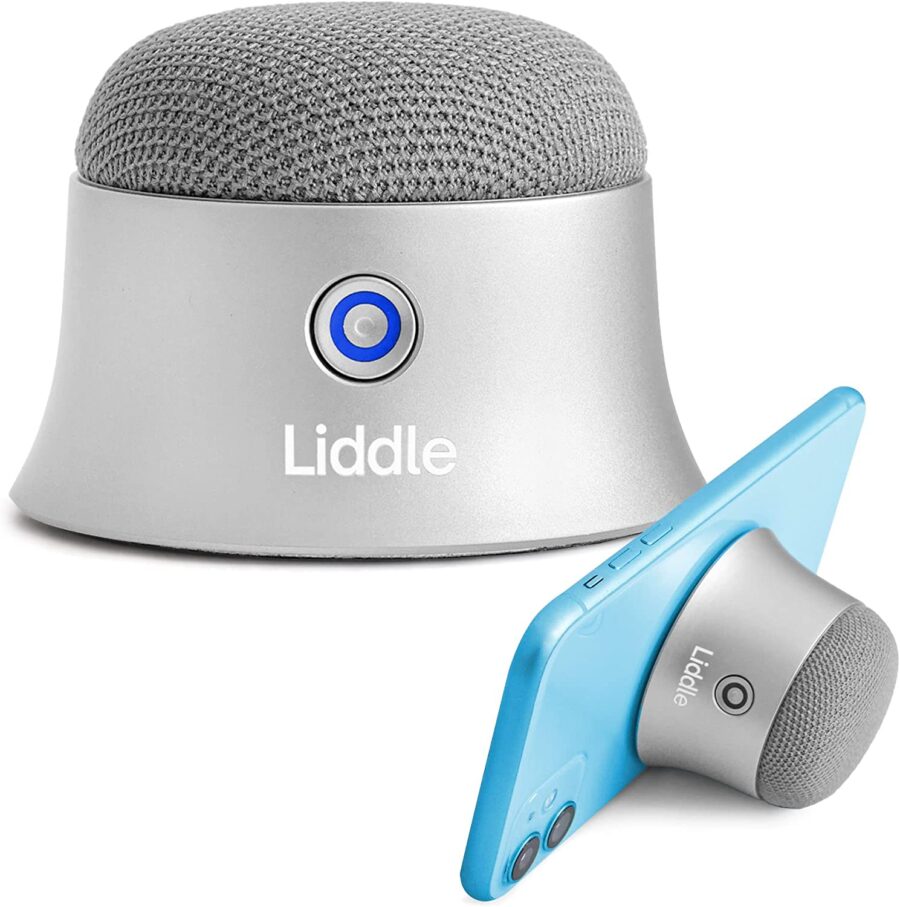 Look, we've gone through a TON of goggles over the years (especially for Thomas) and have purchased this set 4 times!!! We keep a set in the trunk of both cars and every pool bag because if Thomas doesn't have a pair of goggles, he absolutely cannot swim. And these goggles truly are THE BEST. They have an anti-fog coating, a great seal so they don't leak, provide UV protection, adjustable straps (that are EASY to adjust), and a well-designed clasp that allows kids to easily unclip their goggles with one hand.
Posts You May Also Like