During the last week of school I got crazy organized in preparation for summer. One of the projects I tackled was cleaning out my car and restocking it with all our summer essentials. There are probably many more items I'll think to add throughout the summer but today I've rounded up 17 things I've got packed in our trunk for whatever summer brings us.
Before I dive into all of the items I've stocked my car with for summer, I need to start with the most important item — my
Collapsible Car Trunk Organizer
! I spent way too much time researching which organizer I wanted to purchase for my trunk and ended up picking this
one
. I really like how it has multiple compartments, can be fastened down so it's not sliding around, has a waterproof liner to catch sunscreen bottle leaks, and can be resized depending on how much trunk space I have available.
Alright, here's what's in my car…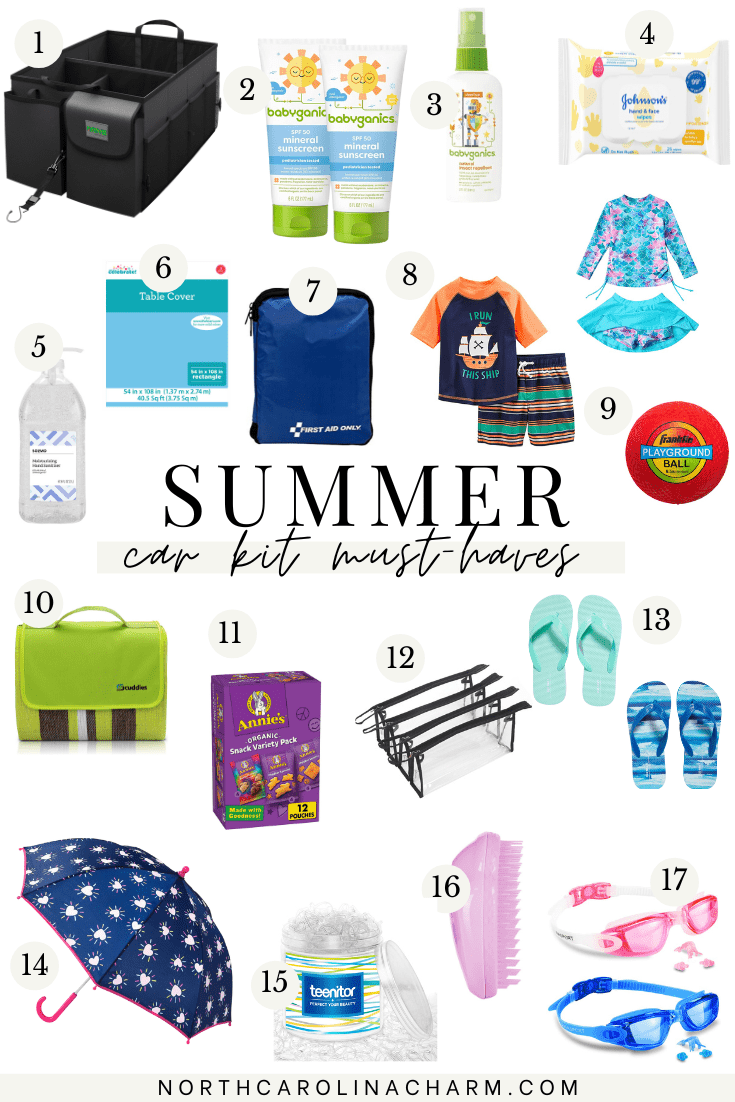 Now tell me, what's an item you keep stocked in your trunk for summer!?!