We did it! We completed our summer ice cream bucket list! Earlier this summer I came up with the sweet idea after seeing so many stay at home mom's posting their fun summer bucket lists. This was actually the first summer I really felt like I was missing out on things as a working mom. It's nearly impossible to squeeze in ALL THE FUN SUMMER THINGS when we're limited to the weekends for the majority of our family time. So we came up with a simple bucket list that the whole family was excited about — an ice cream bucket list! In fact, we had never been to most of these recommendations until this summer. Each of us chose a different shop as our favorite…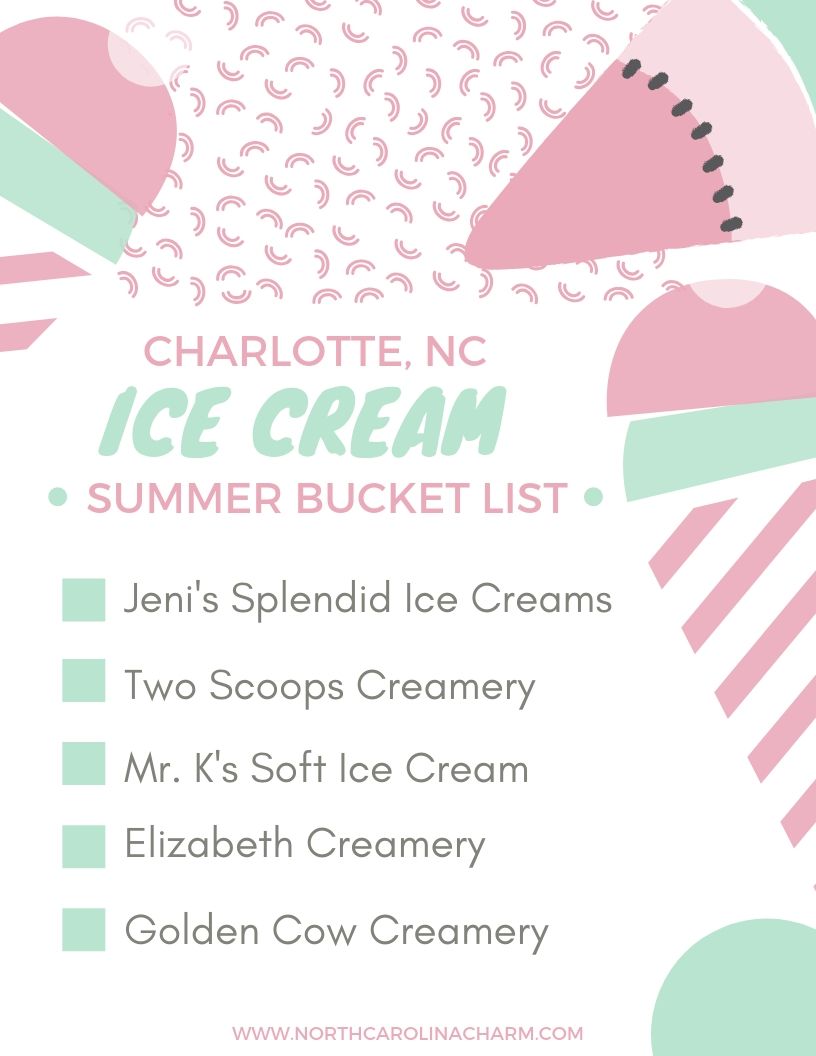 We kicked off our ice cream tour at this family-owned, family-run parlor tucked away in Elizabeth. This unassuming, no-frills shop offers a variety of classic flavors and homemade waffle cones. It was good but not our favorite out of all the shops.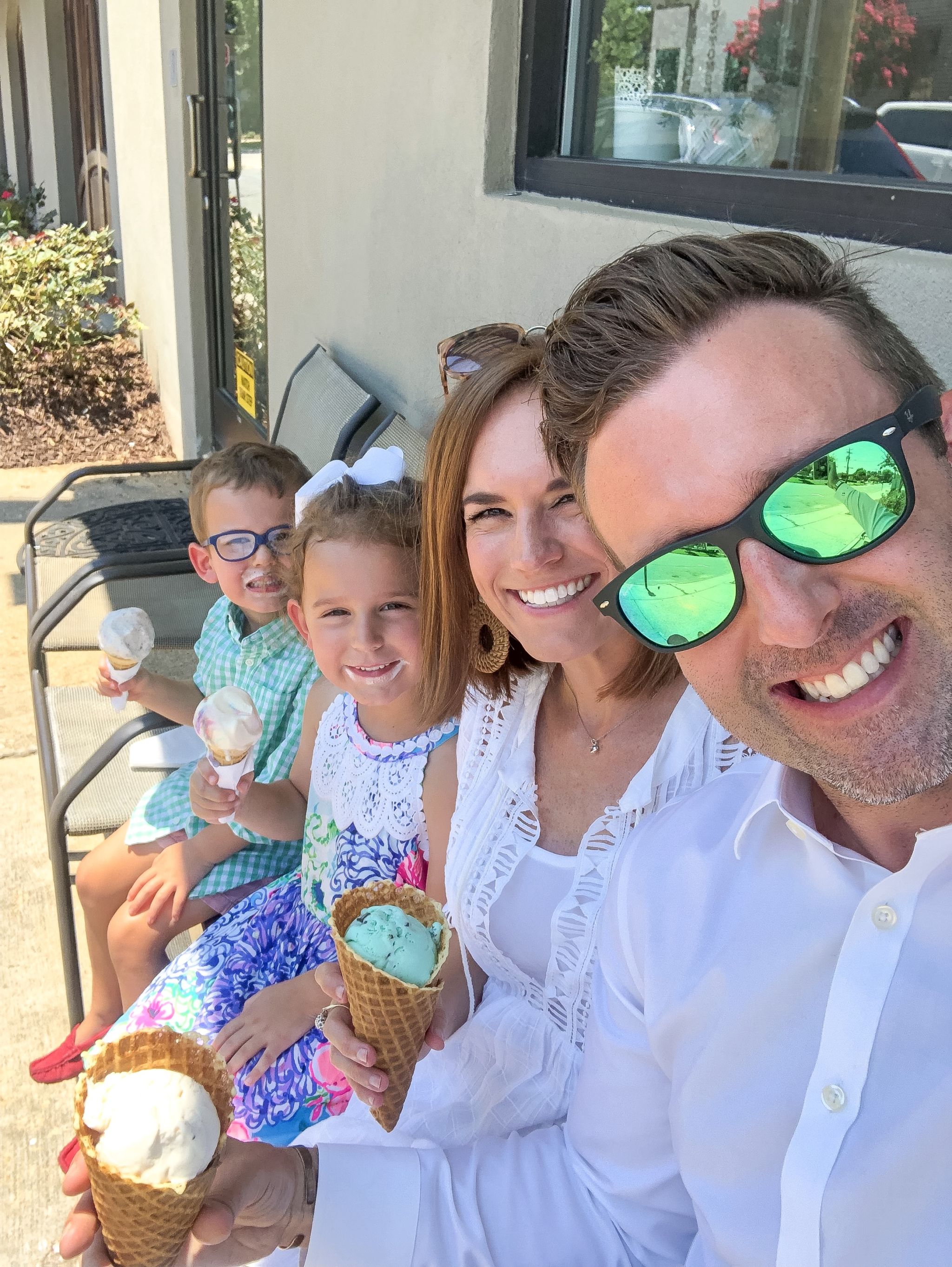 I seriously have not stopped talking about the peanut butter & jelly ice cream cone I devoured since visiting this creamery. The base is peanut butter ice cream with little pockets of jelly and it was insane — the best ice cream cone I've ever had — so this creamery was my favorite! The kids went wild over their Dunkaroo ice cream cones too (pictured below). The flavors are so creative, everyone agreed the waffle cones here were the best and did I mention PBJ ice cream?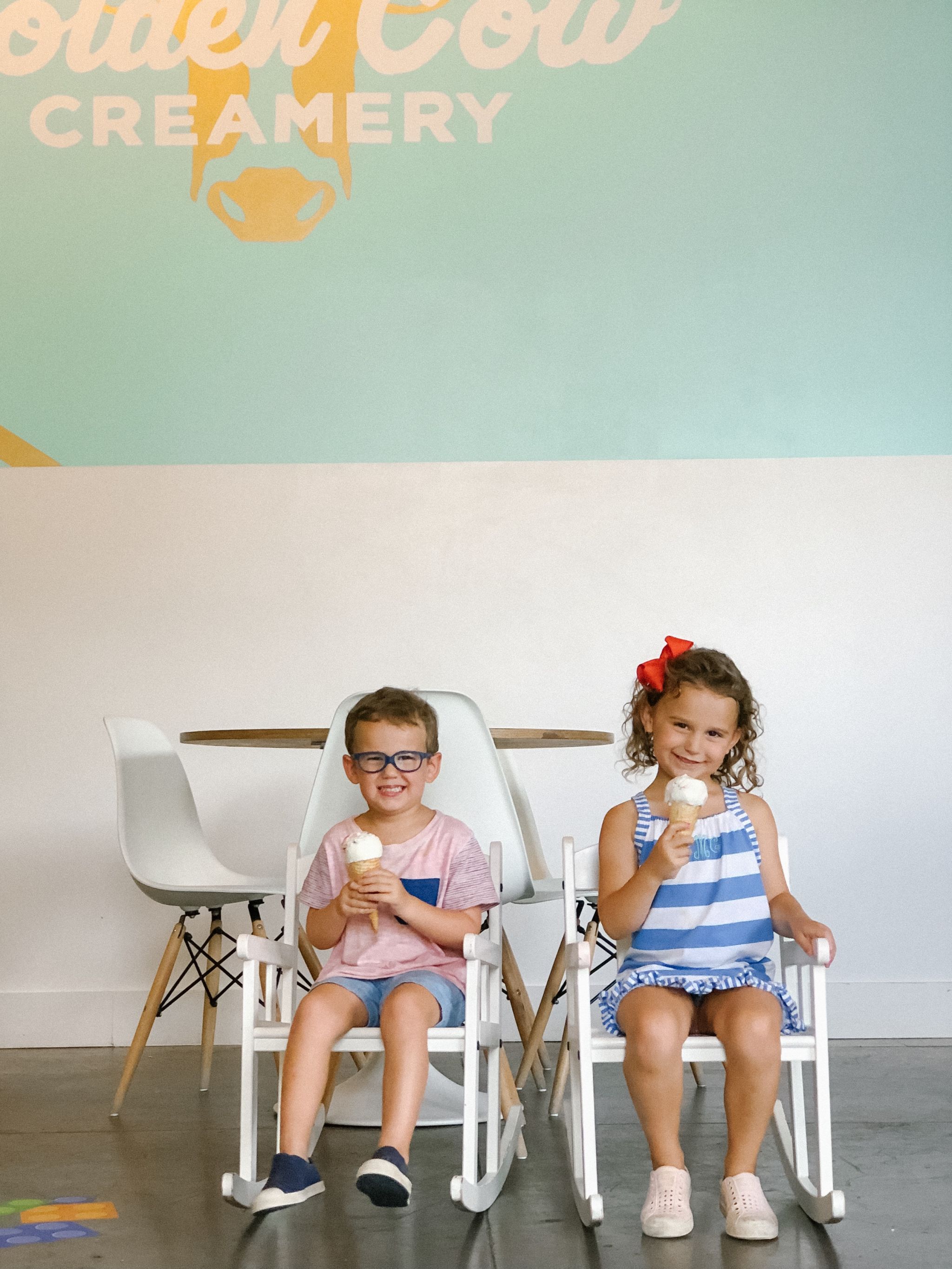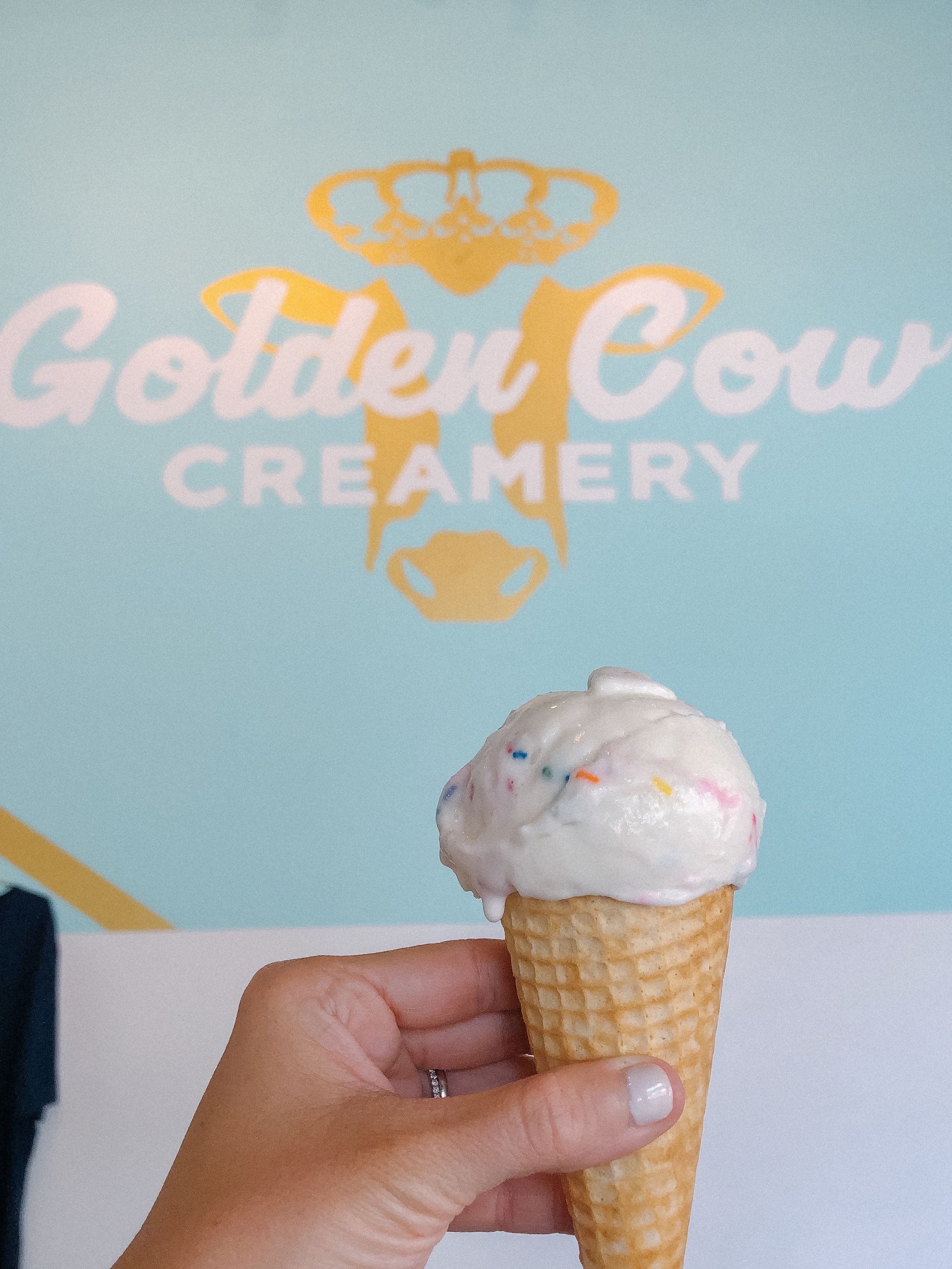 Located in Plaza Midwood, this ice cream shop was really fun to visit. We arrived Sunday after church to find there were cars waiting in the parking lot for the shop to open — that's how you know it's gonna be good! The staff was so unbelievably nice, they let us try lots of flavors (necessary, because there are TONS of creative flavors) and was the only shop we visited that dumps the kids cones upside down in a cup (insert ALL the praise hands). The cake batter ice cream won Matt's vote for best creamery on the list!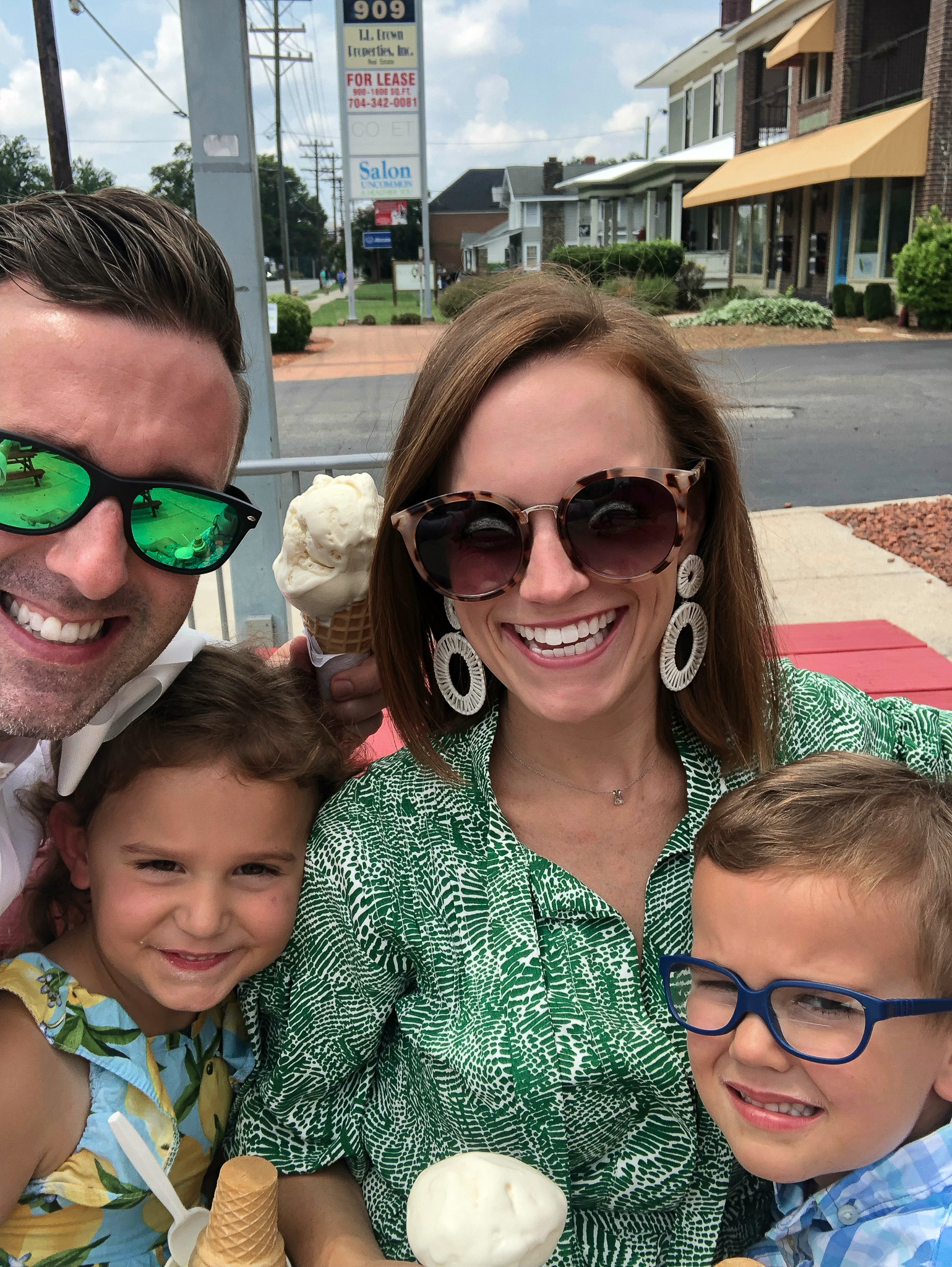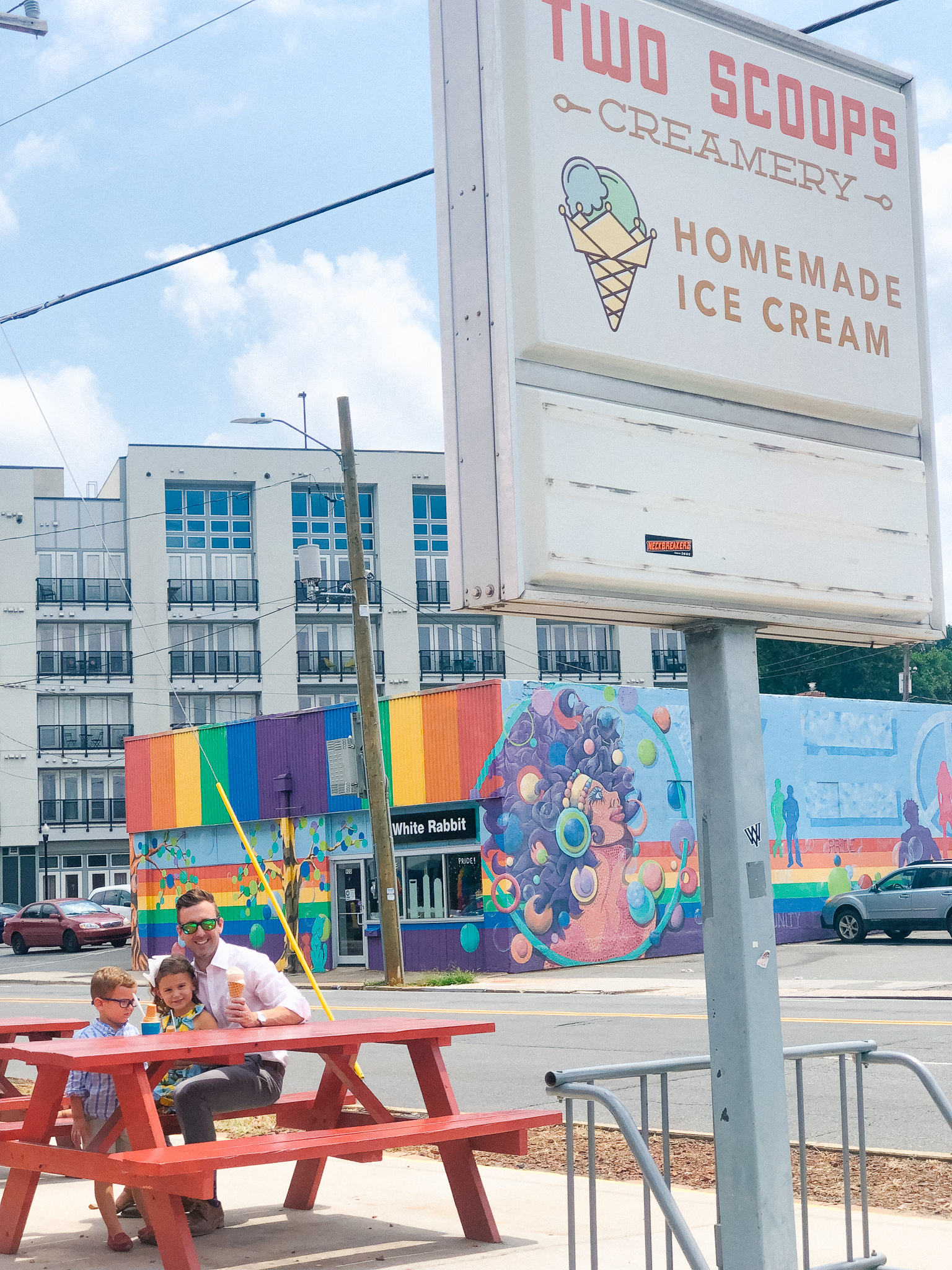 This original family-owned and operated shop definitely offers the best soft serve in Charlotte. Caroline loaded her cup up with sprinkles and gummy bears, Thomas went with crushed M&Ms, Matt got a milkshake and I was in absolute heaven with my soft serve generously topped with peanut butter! This was Caroline's favorite ice cream shop!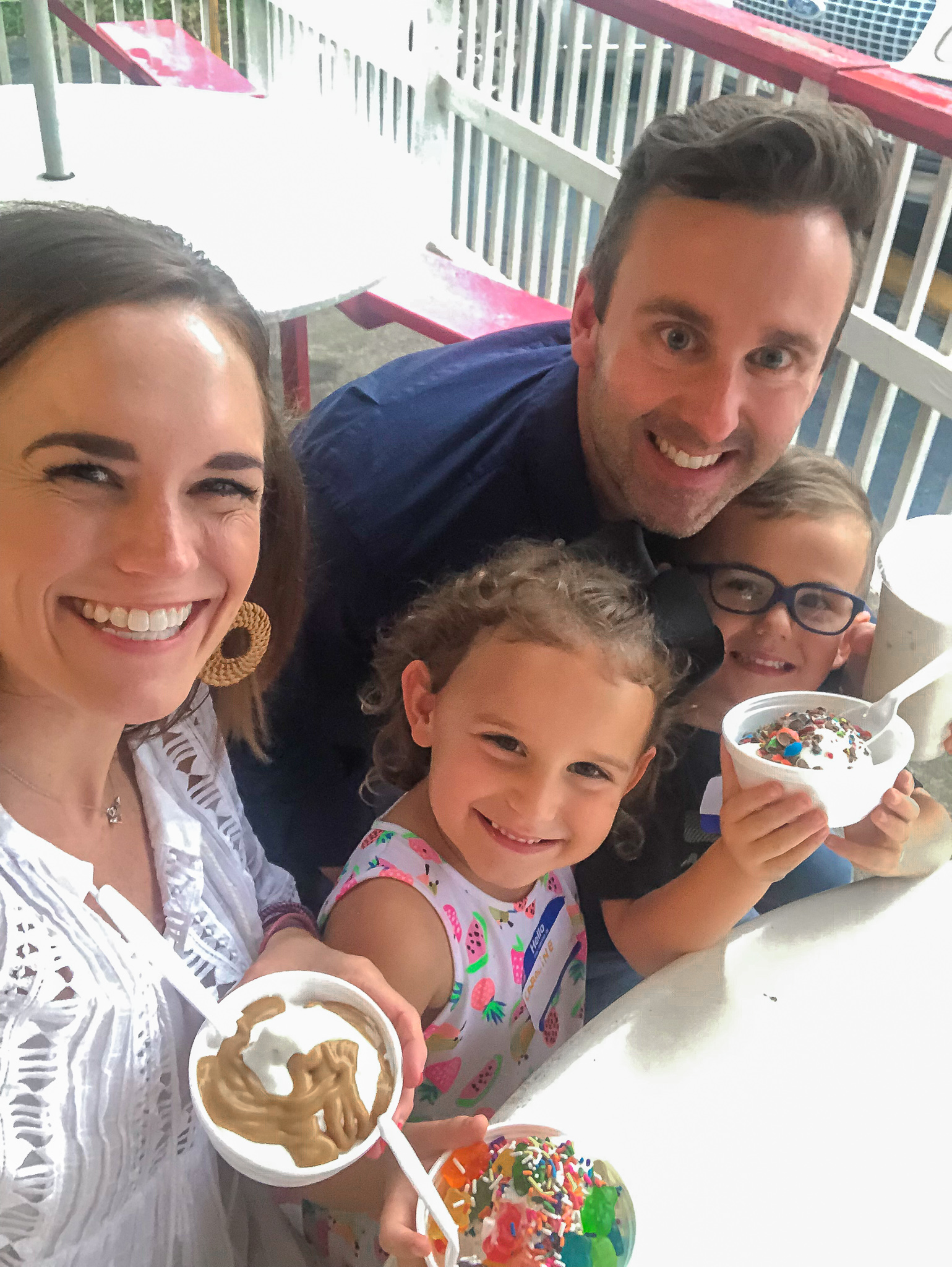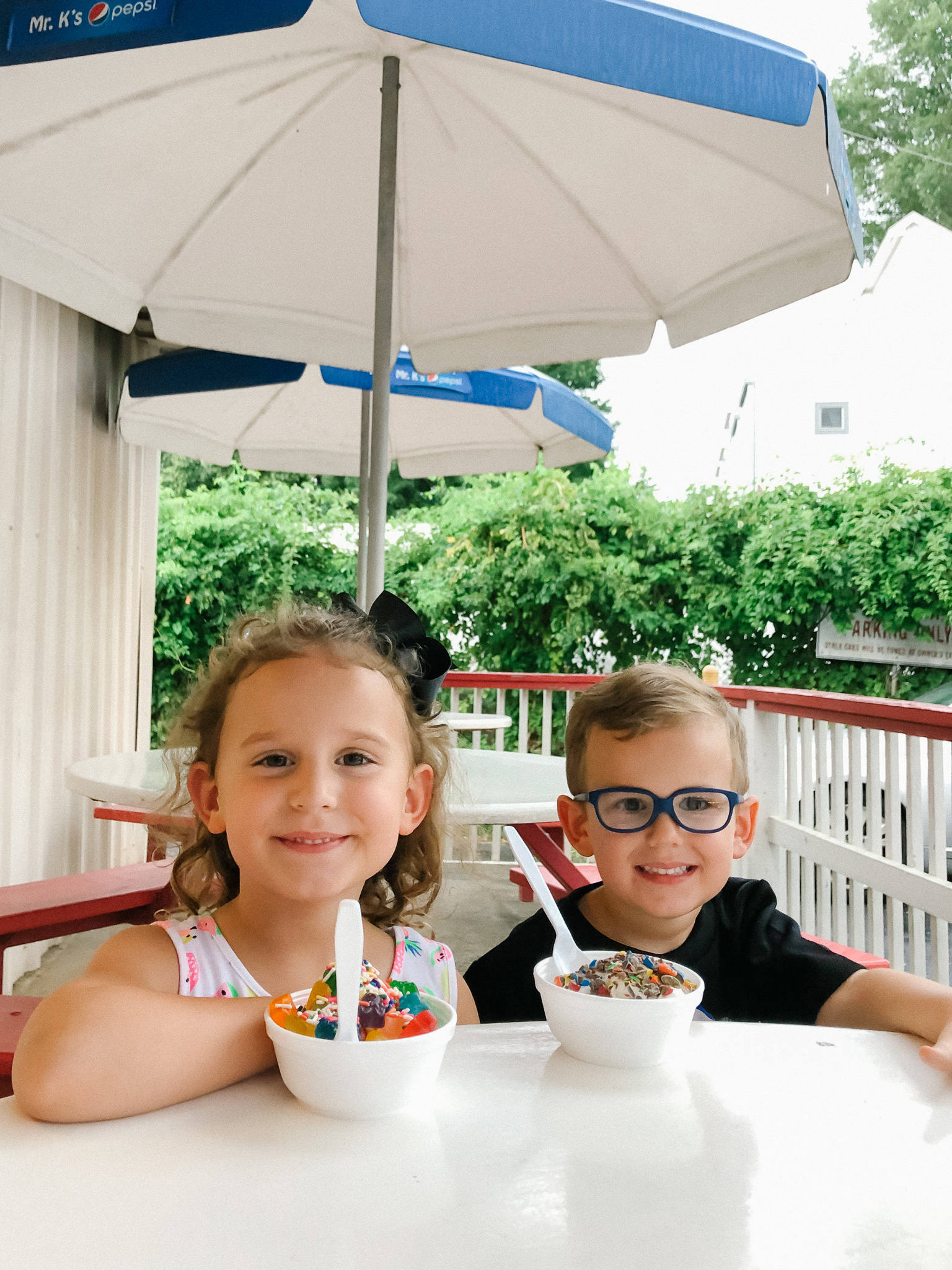 We completed our ice cream tour at Jeni's and of course it did not disappoint! We visited the new Park Road location and I got my favorite flavor — goat cheese w/ cherries. Thomas went basic with vanilla and then exclaimed this shop was his favorite. Caroline loved the popped corn ice cream and Matt went with mint! It was such a fun spot to celebrate our ice cream finale!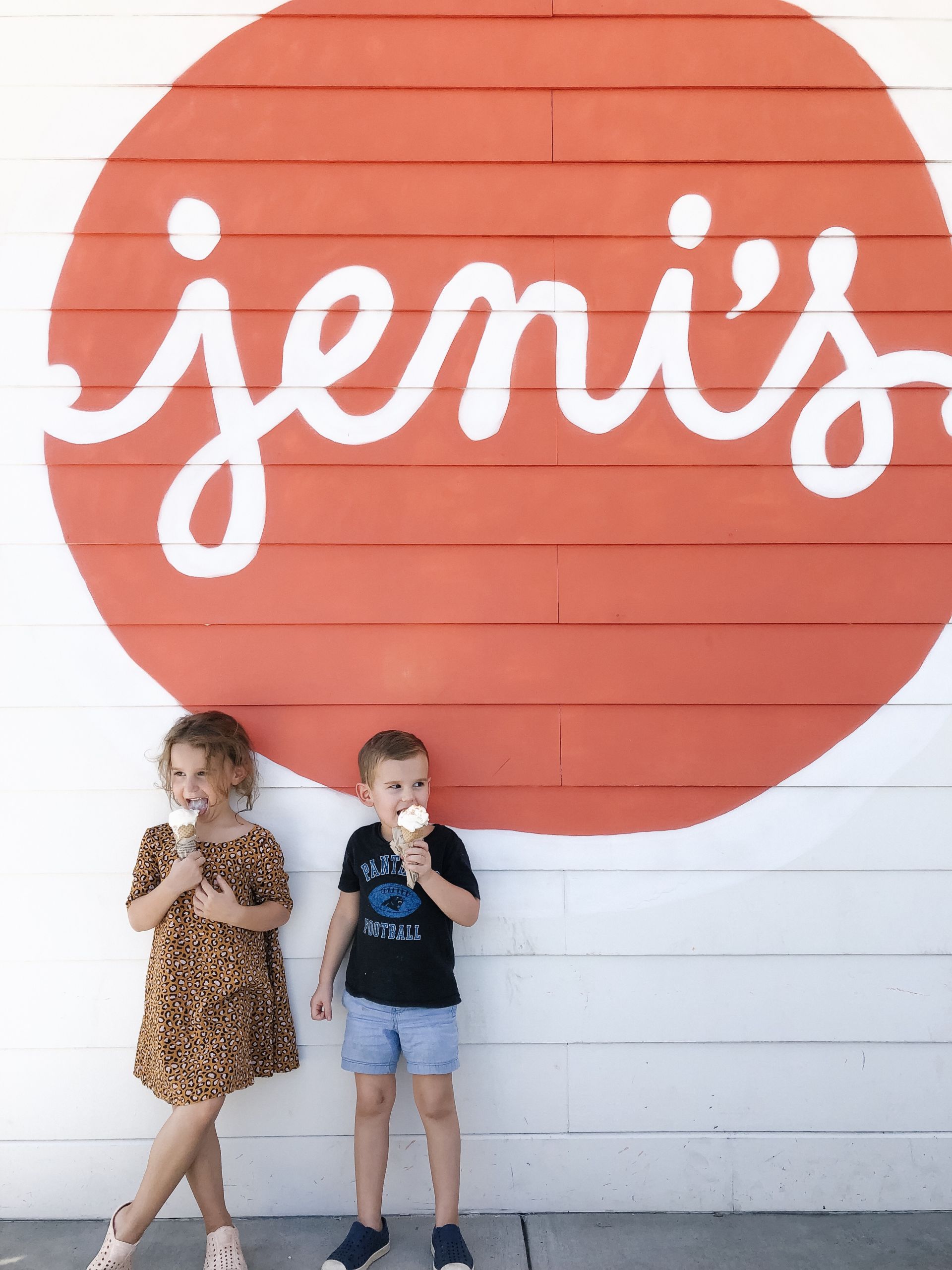 Now I need to come up with an easy fall bucket list…