McKinsey hosted Supper Club this month! Instead of our traditional evening Supper Club, McKinsey hosted us in her parents backyard for a late afternoon pool party. Her parents have the very best backyard and recently redid their pool which is incredible. While we floated around the pool McKinsey's mom kept the pina coladas flowing.
For dinner McKinsey did a burger bar with tons of toppings — a huge hit! She also made some delicious side dishes and served cookie ice cream sandwiches for dessert.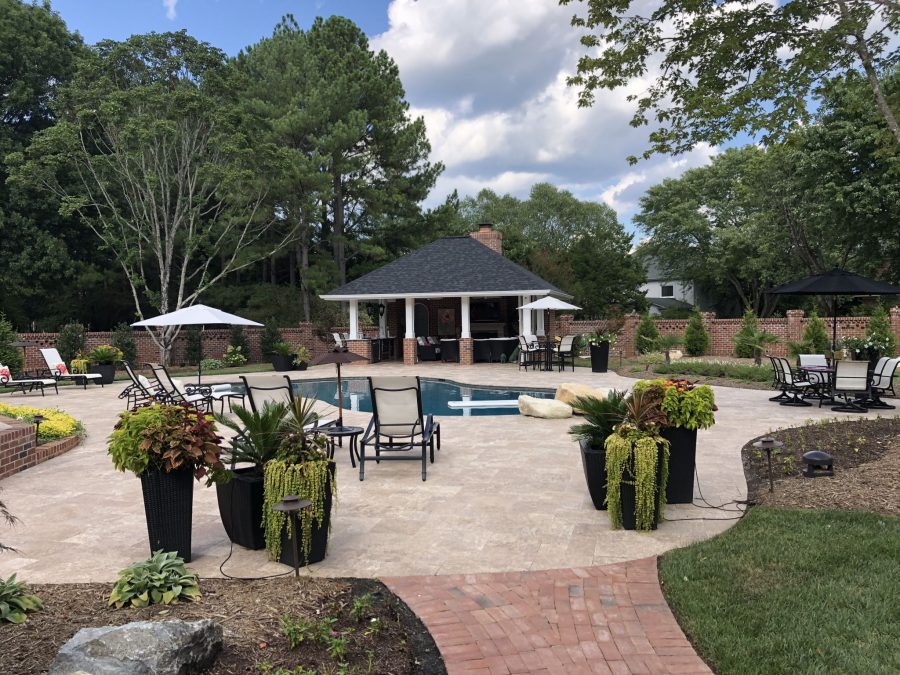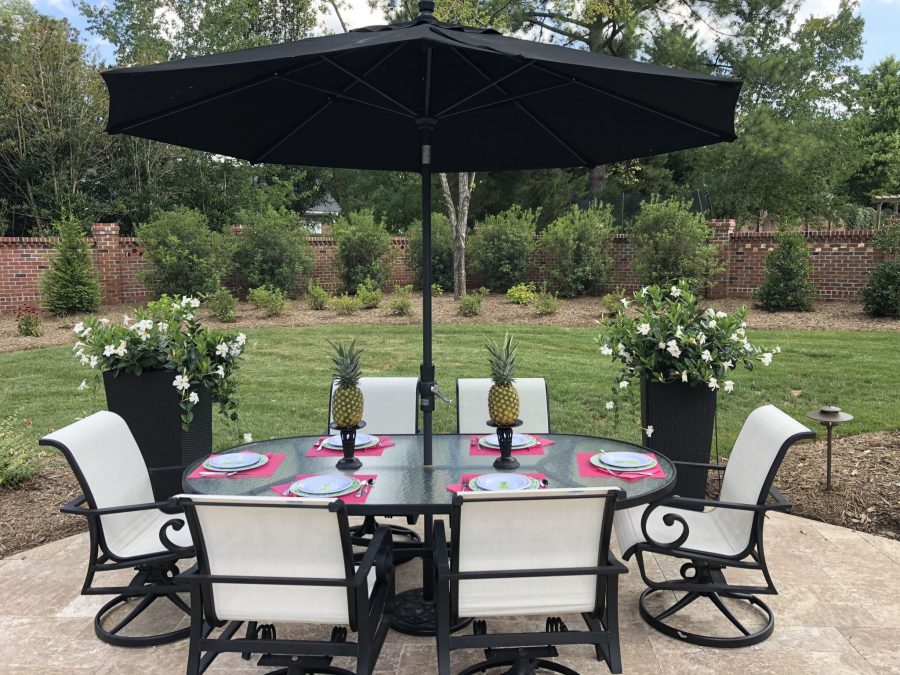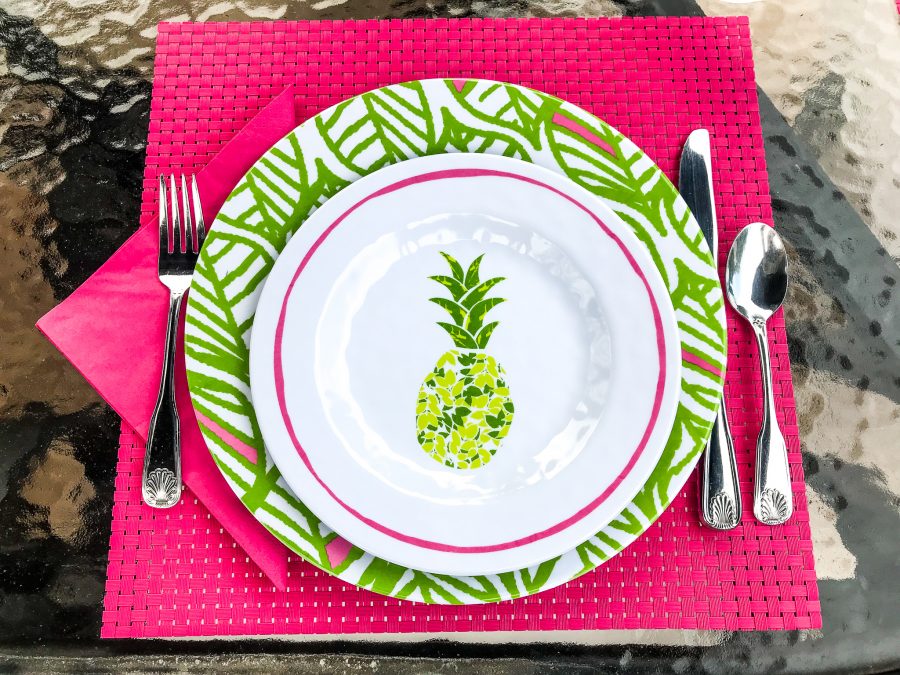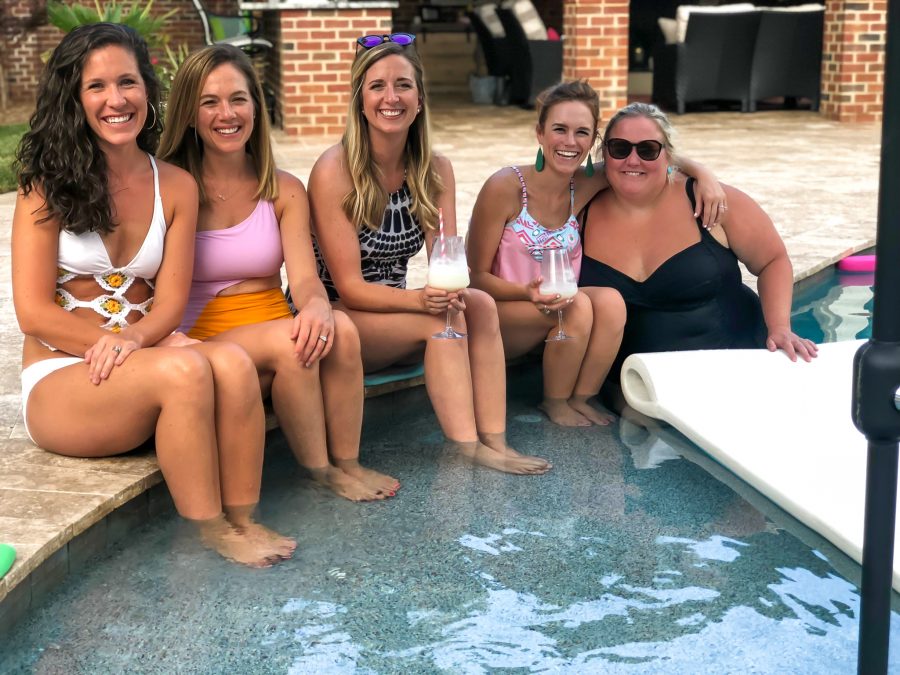 It was such the most perfect summer supper club!