Valentine's Day will be here before you know it!
This gift guide was harder for me to put together because I literally JUST shared all my favorite items in my holiday gift guides and didn't want to share the same items over again. Instead, I updated my holiday gift guides and added them to the end of my post in case you missed them. So without further ado, a few NEW gift ideas for the lady in your life — even if that's yourself.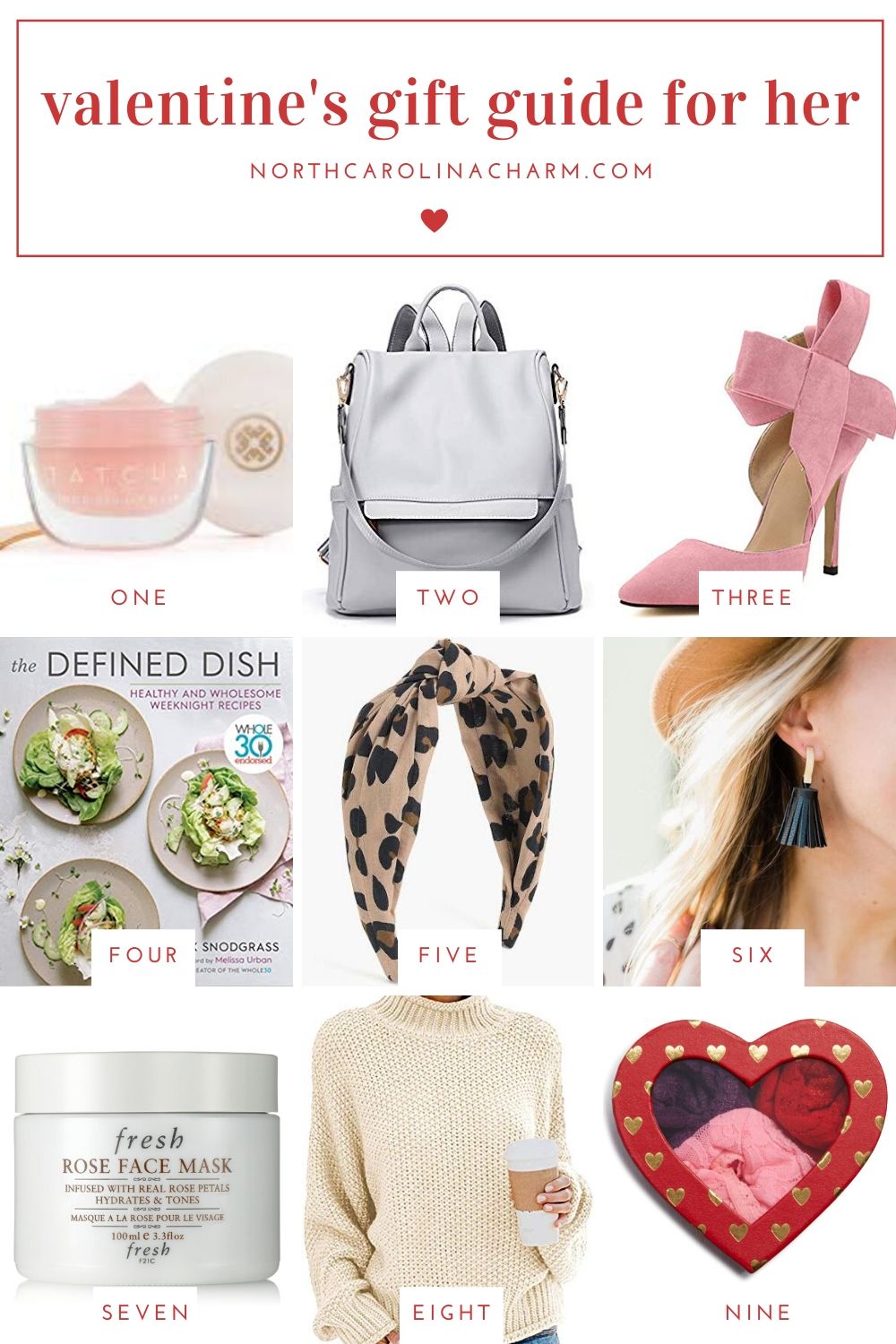 TATCHA The Kissu Lip Mask: I love a good lip mask and this is on my wish list! I have heard such great things about this lip mask and want to try this new one!
Leather Backpack Purse: I love everything about this backpack purse. It's perfect for being out and about with the kids! And SO cute! The zipper is in the back and it has a roomy side pocket, a front pocket and an inside pocket. Note: I would not use this for a work bag, this is a smaller bag for when you don't want to tote a ginormous purse around.
Pointy Toe Pumps: Oh goodness, these heels are so cute. They come in SIX colors too! I want the red, the hot pink, the green — heck, I want them ALL!
The Defined Dish Cookbook: This just came out in December and is perfect for those of you looking for delicious and healthy meals. This recipe book is also Whole30 endorsed.
Turban Knot Leopard Headband: This was the headband everyone went crazy over during Supper Club gift exchange. This is my go to headband that I wear nonstop!
Faux Leather Tassel Earrings: I love these earrings so much. They are lightweight and super cute. Use promo code CHARM30 for 30% off through February.
Fresh Rose Face Mask: This silky gel infused with rose petals is my favorite face mask for hydrating and toning. Also available at Sephora.
Chunky Knitted Pullover Sweater: Hands down, my favorite sweater of the season. I wear this at least once a week and get so many compliments on it. It runs large and is so comfortable.
Hanky Panky Set: The best stretchy lace undies of all time!
In Case You Missed Them….
Re-sharing my favorite finds under $25 from my holiday gift guide because I love all of these items so much!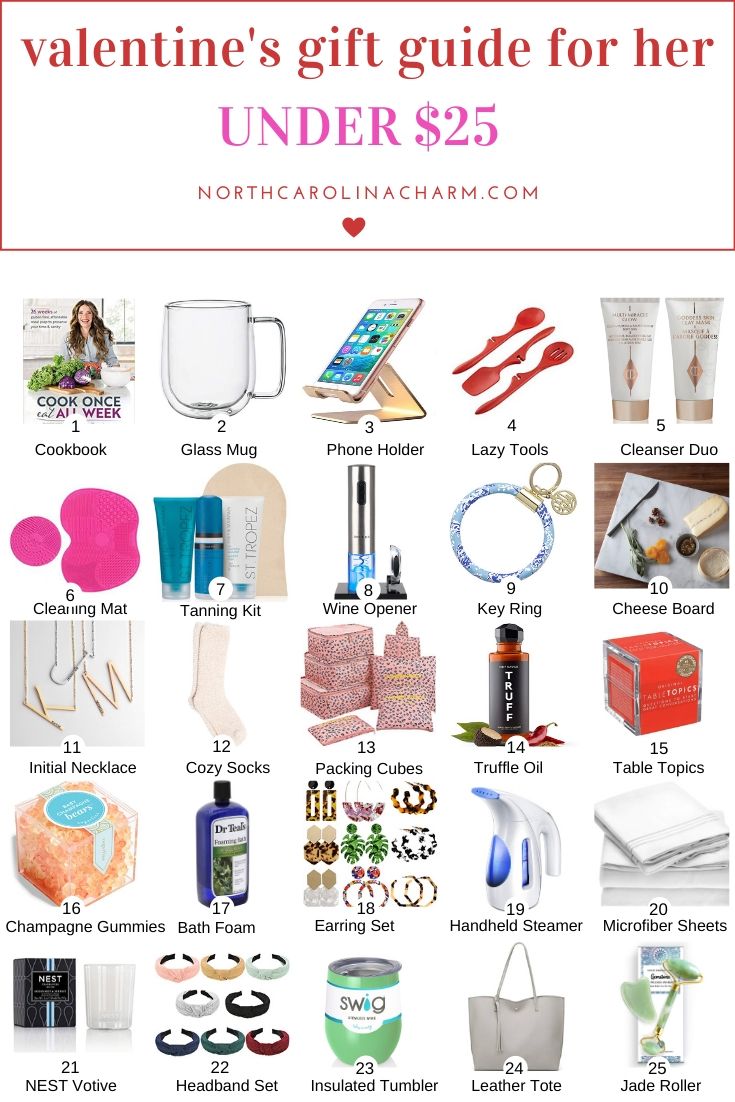 Note: Some of these items are actually a few pennies over $25 but still under $26.
And here is my gift guide filled with items ALL from…AMAZON!