We have officially finished our very. last. project. in our master bathroom and can now call it "complete!" thanks to MirrorMate! To be honest, I never even thought about framing our existing mirrors and had been pricing out new framed mirrors when one of my lovely readers commented "Hey girl! You need MirrorMate frames for those mirrors!" on a photo of our master bathroom. So I looked them up and was excited to learn their gorgeous custom built frames were a more affordable option and easy to install myself.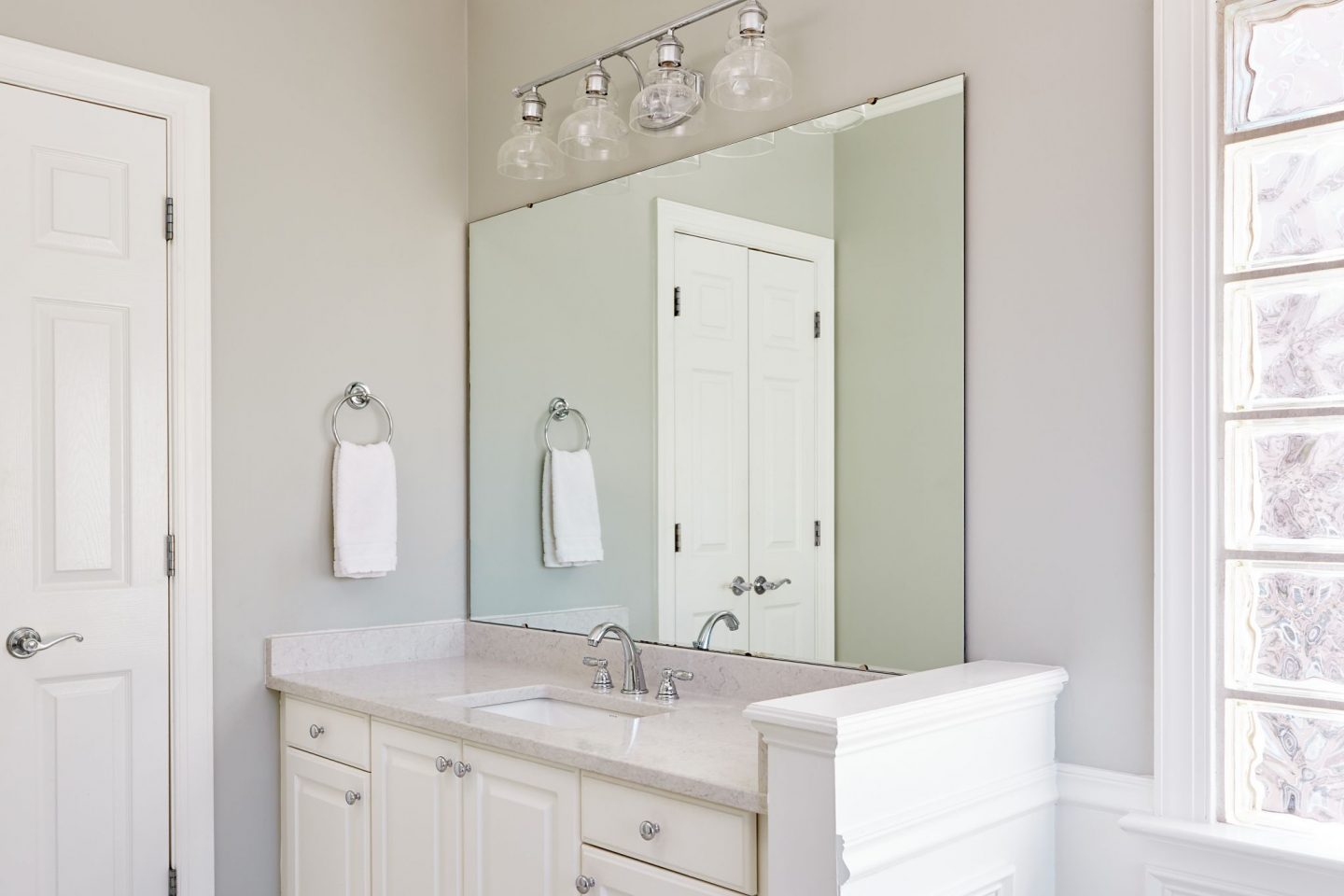 Our first step was narrowing down our frame choices from the website to three contenders before ordering samples of each of them to see how they looked in our bathroom. The samples then sat against our mirror for over a week before we finally selected the Pacifica White Cap! Next, we measured our mirrors and placed our order on the website.
This is where it gets really fun. MirrorMate asked me if I would be willing and interested in offering our home for their magazine photoshoot and install tutorial video. Um, yes! How cool is that?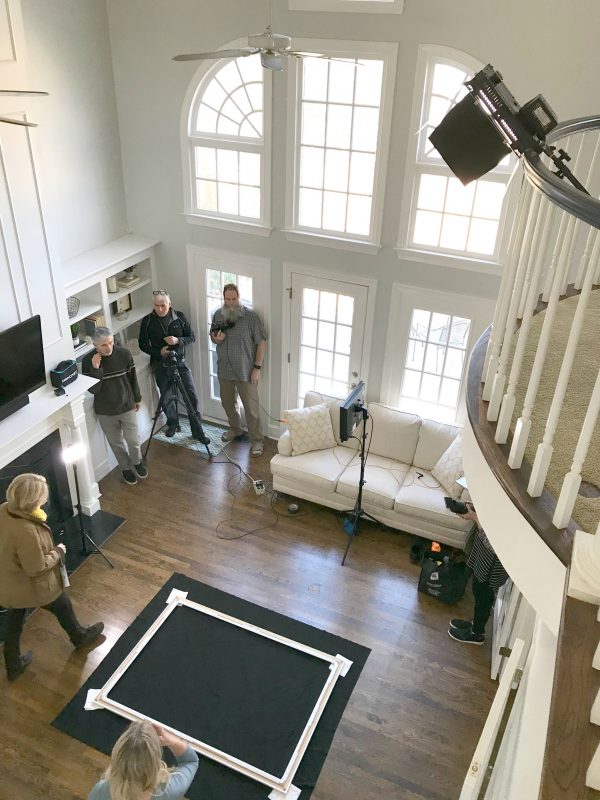 When the crew arrived they brought a few different frames to shoot in my bathroom. I had no idea how many people and how much camera, lighting and video equipment could fit in my bathroom and bedroom.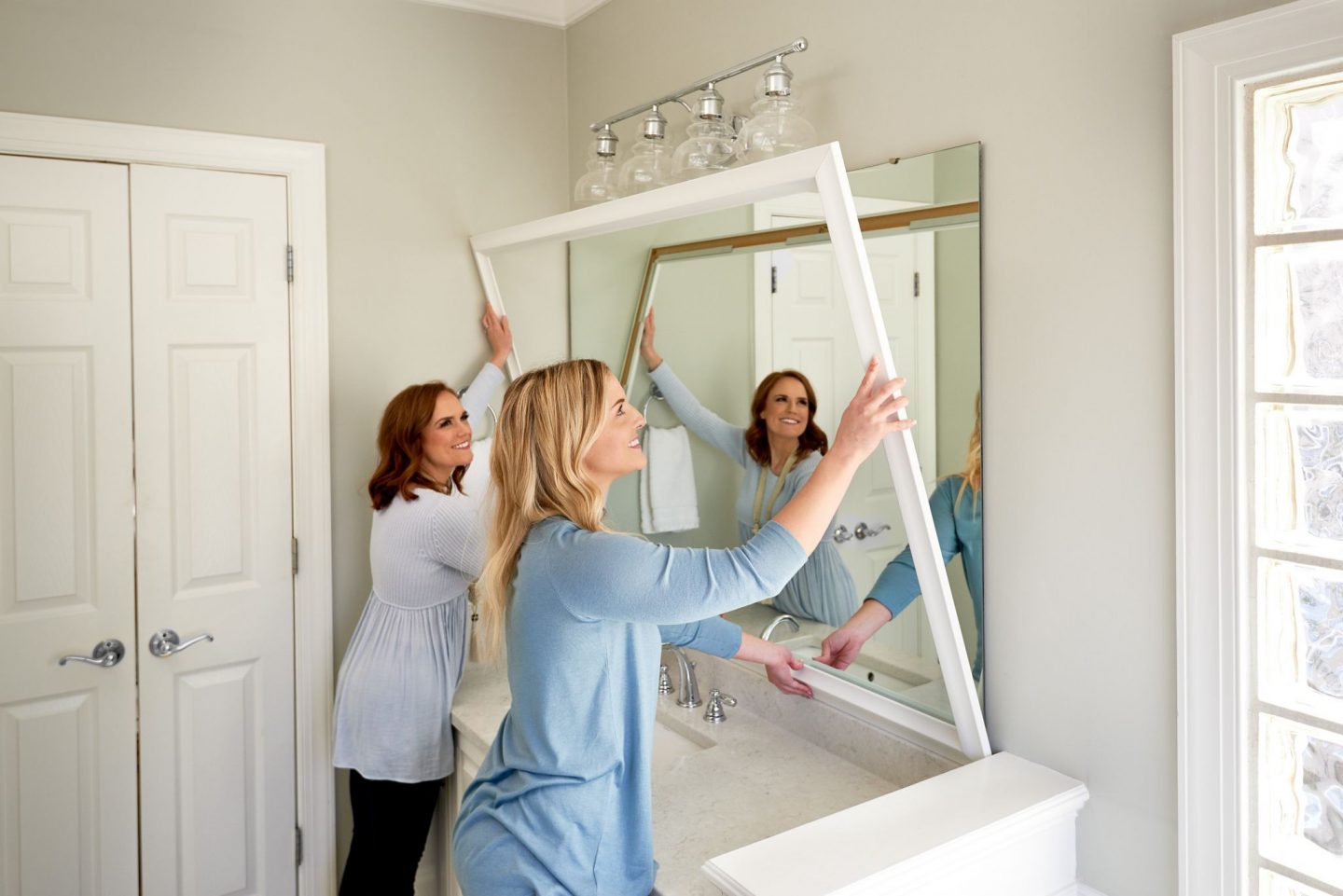 I also agreed to be a special guest assistance in their photo shoot which was super fun. We "installed" that frame so many times I could do it in my sleep now. It's SUPER easy to assemble and install the frames.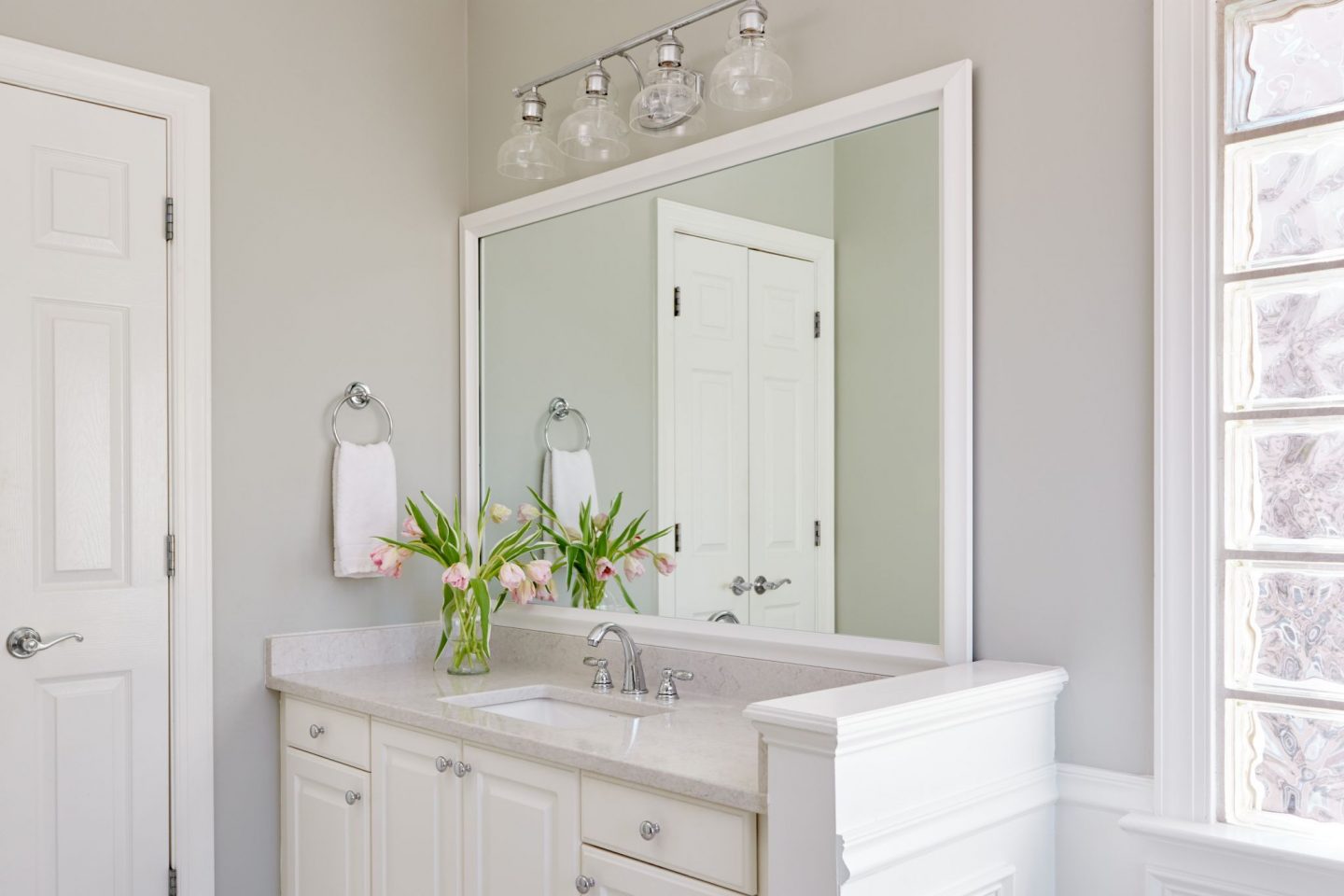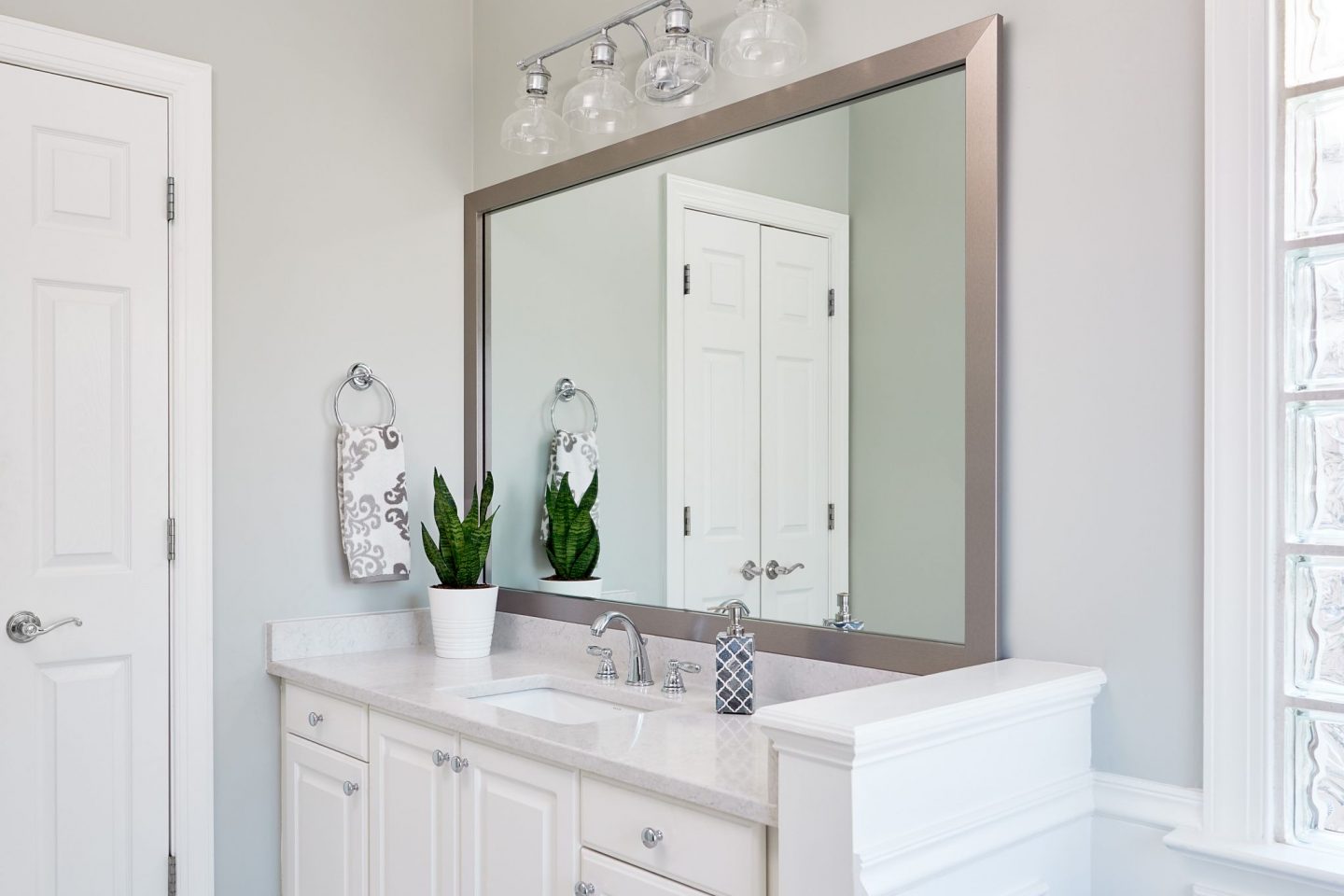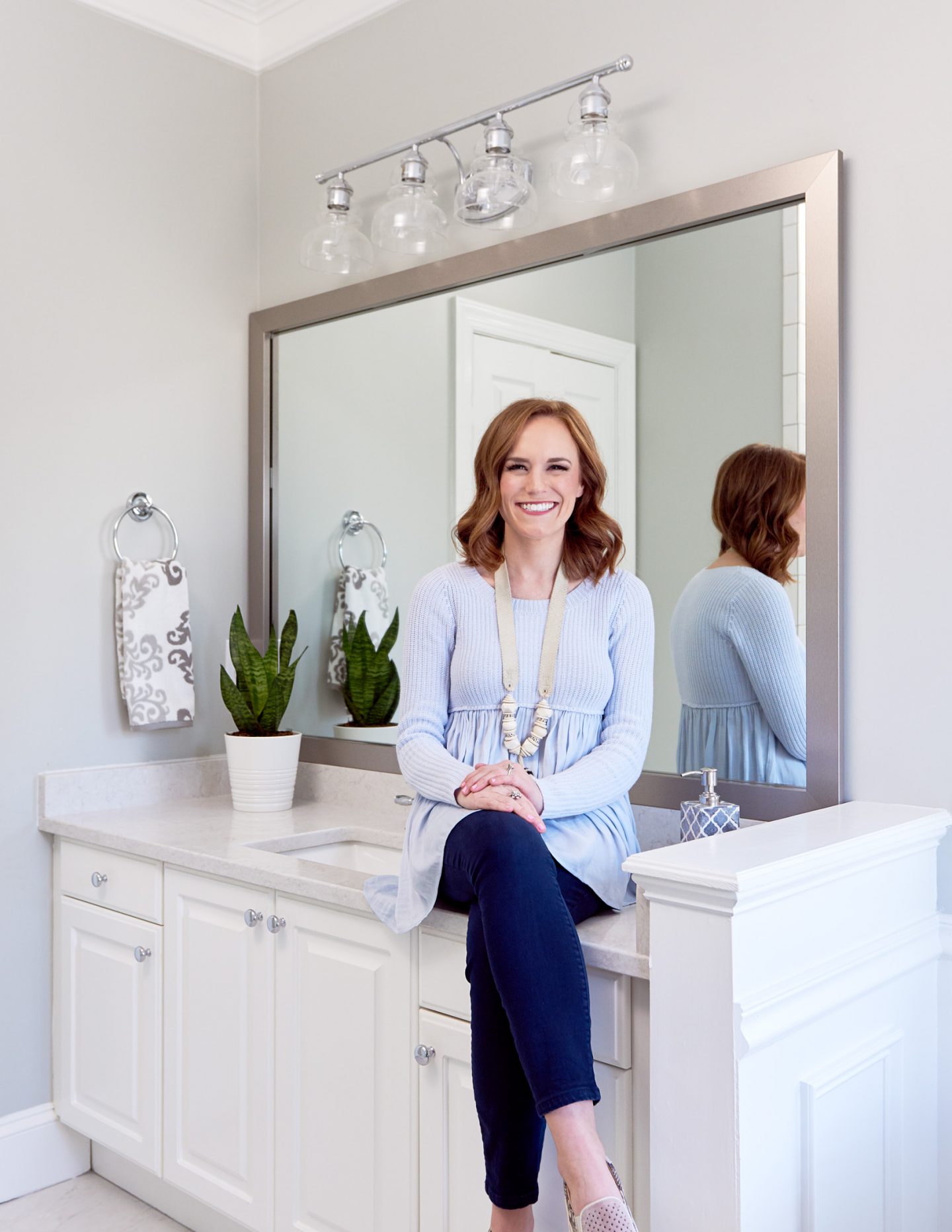 Crazy transformation, right?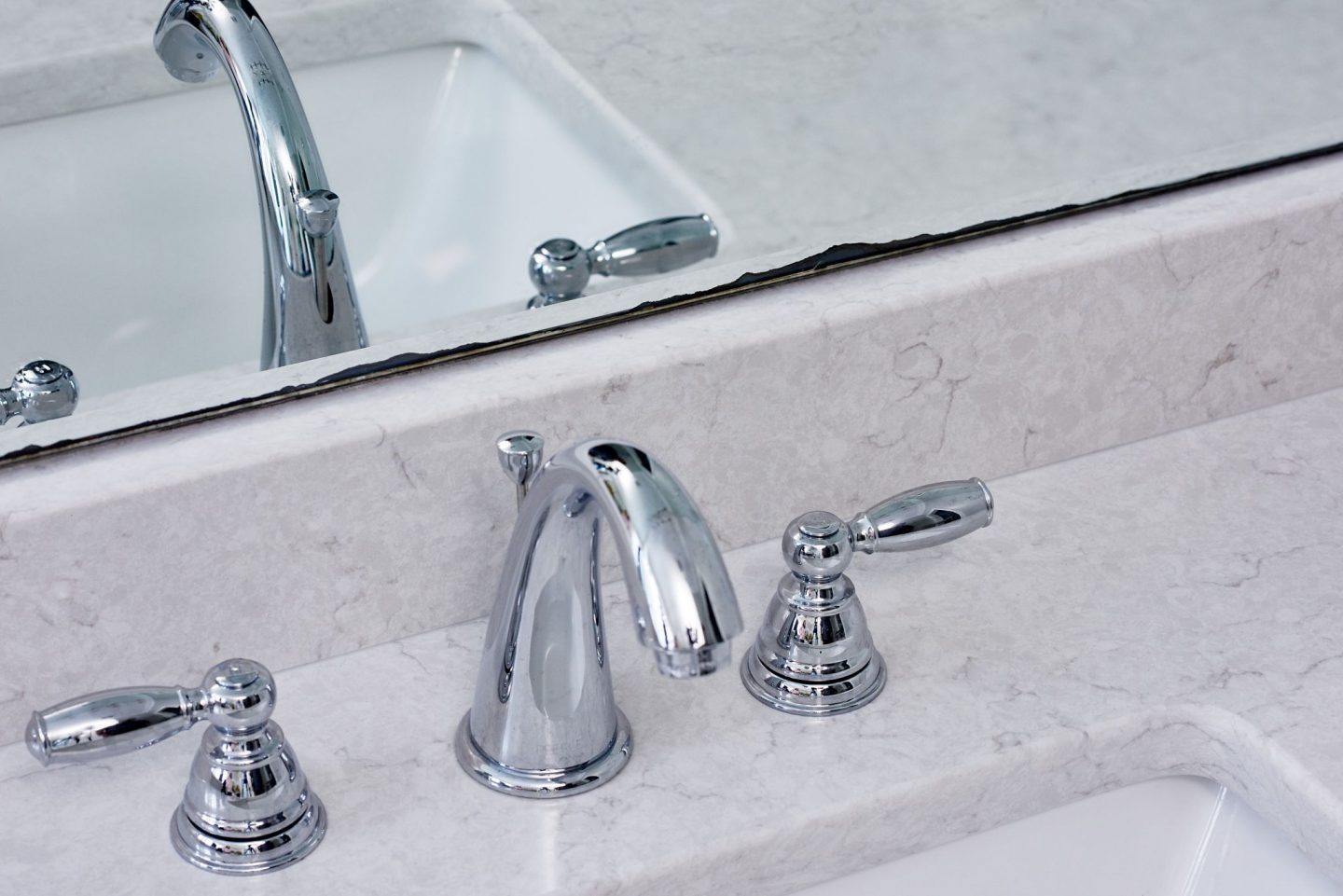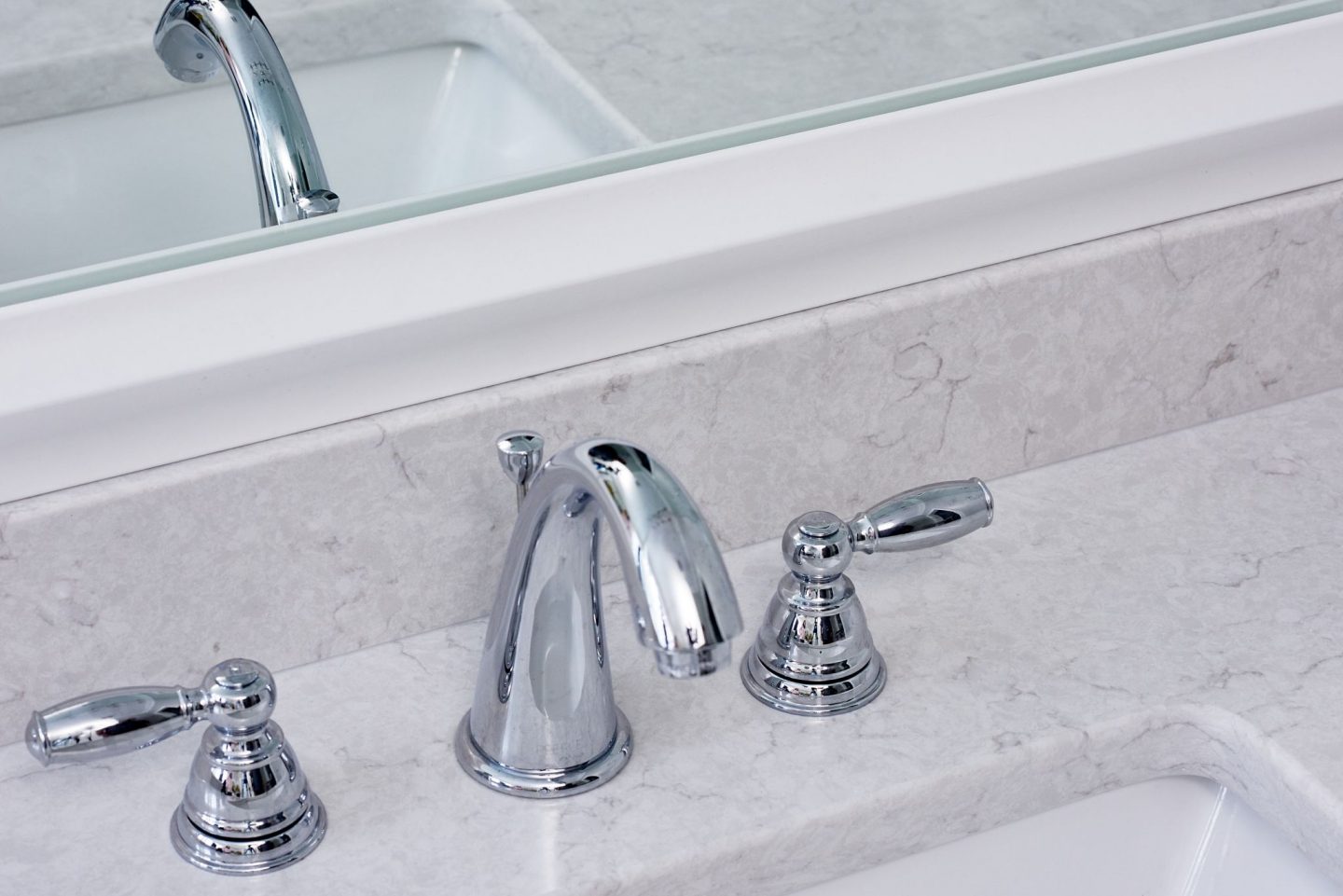 BEFORE & AFTER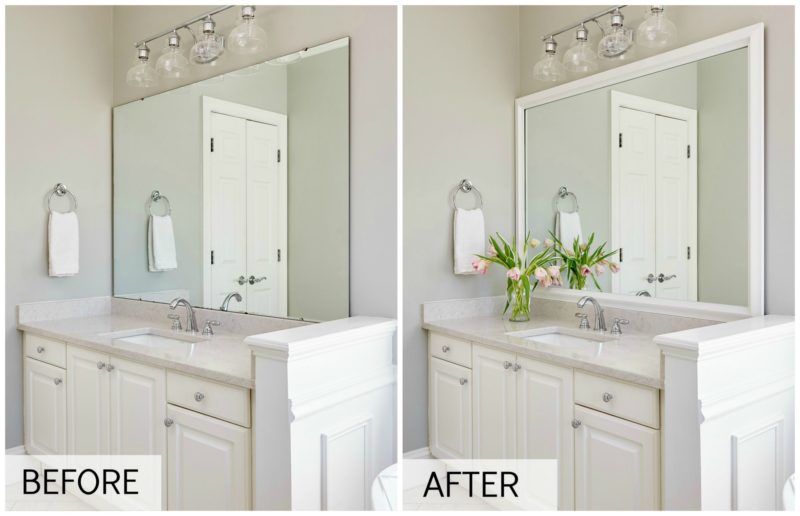 And now…for my gorgeous frame…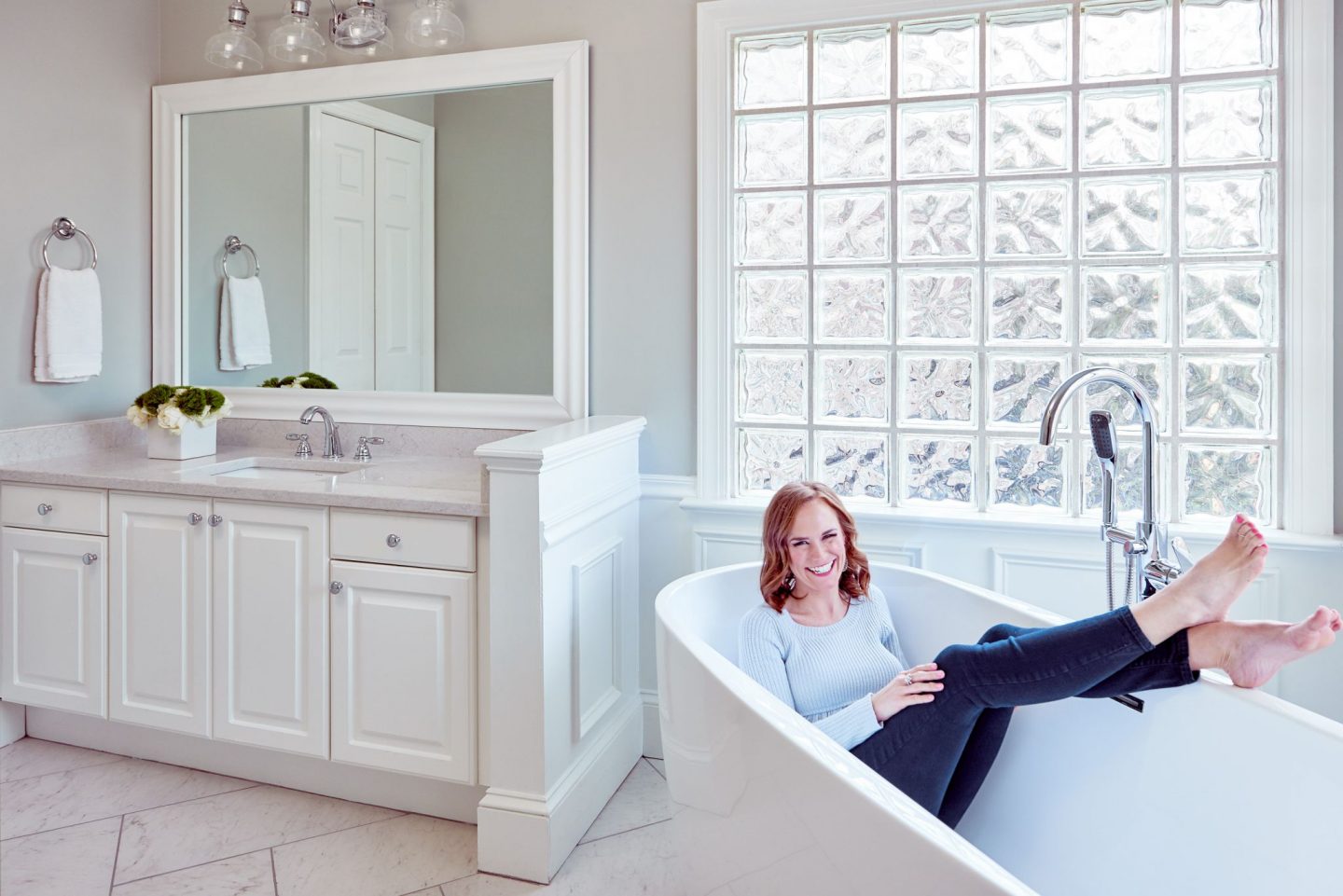 I could not be happier with how my frames turned out. They are truly gorgeous and have made a ginormous impact in our master bathroom.
And I have some amazing news, friends! MirrorMate is offering my readers a 15% discount on frames purchased through the end of May! Use code CHARM15 at checkout!
Mirrors c/o | Hair & Makeup by LRT