Last week a group of 7 of us mamas spent a long weekend together in Folly Beach. This was our second annual Supper Club beach weekend and I didn't think we could possibly top last year's trip but we did — and we didn't even have sunshine! The weekend was an absolute blast and it was so nice to spend quality time with my best mama friends without the distractions of 15 little ones. A few of our trip highlights…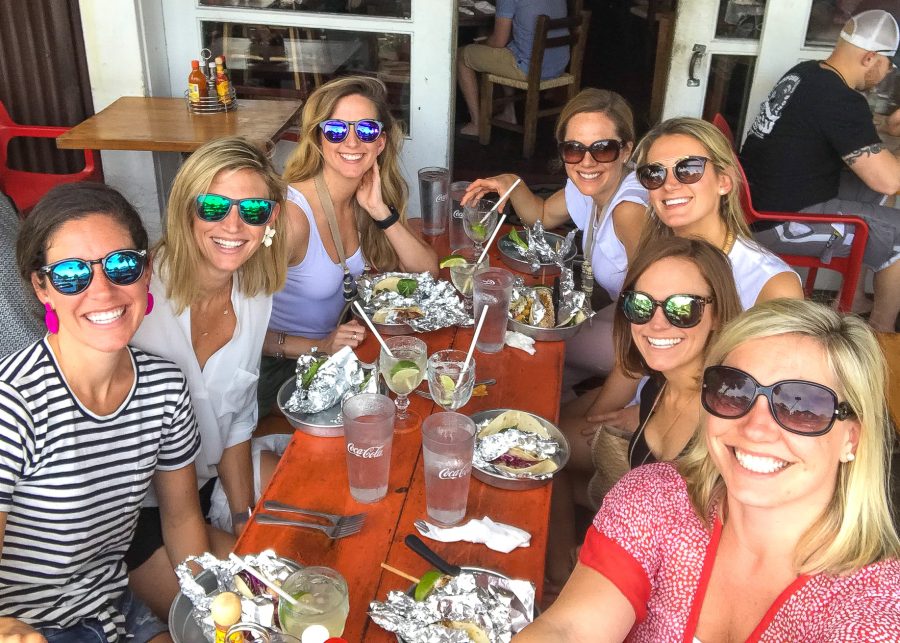 We arrived in Folly Beach just in time for tacos and margaritas at Taco Boy before checking in to our gorgeous beach house. Abby volunteered to plan our 2018 trip (planner rotates each year) and knocked it out of the park. We selected our destination and booked our house back in September to secure a good rate and start our trip countdown. The house we rented was so perfect. It was located at the very end of the block and featured unbelievable ocean views from every room, large wrap-around decks on every floor and breathtaking panoramic views from the rooftop (where we hung out the most!).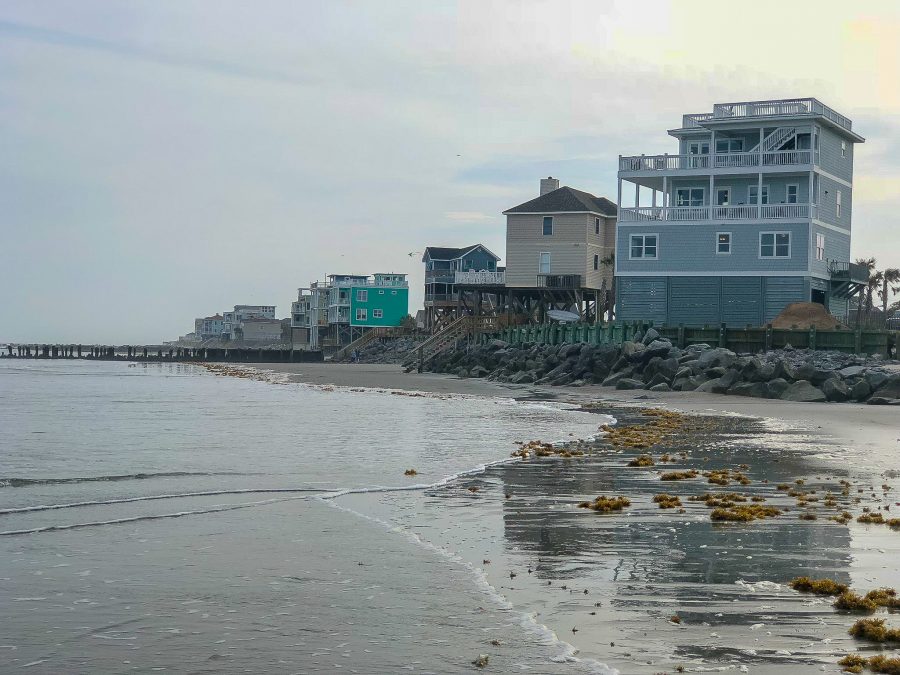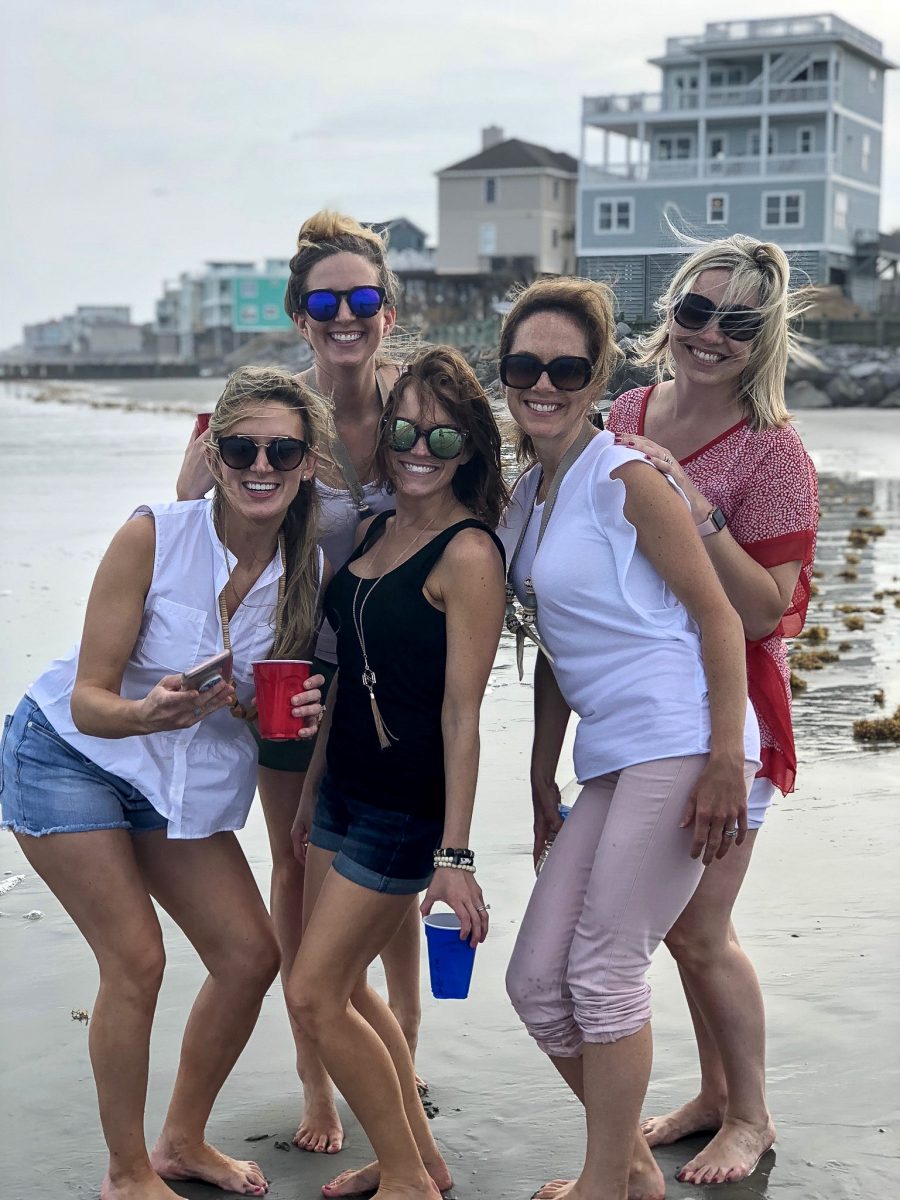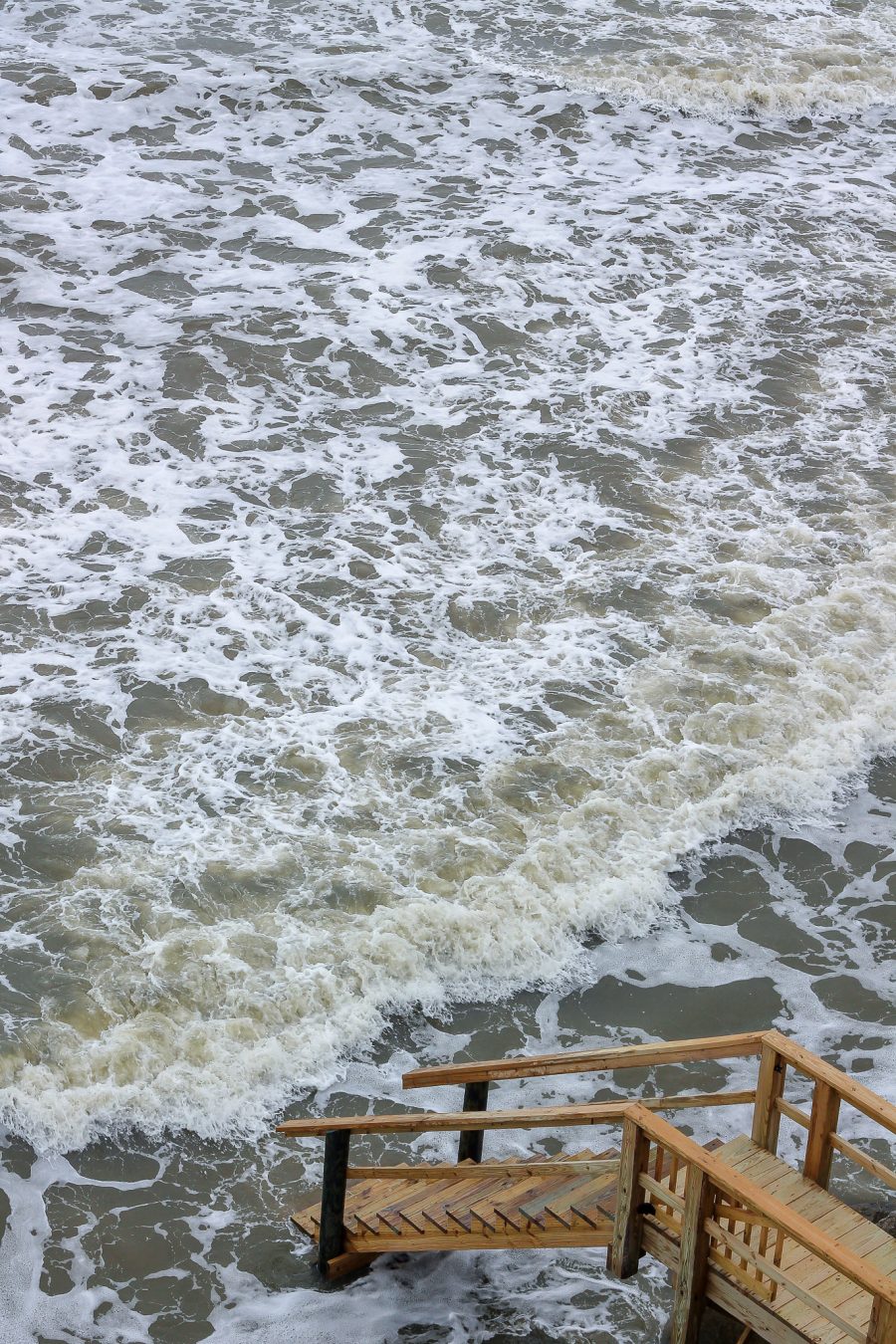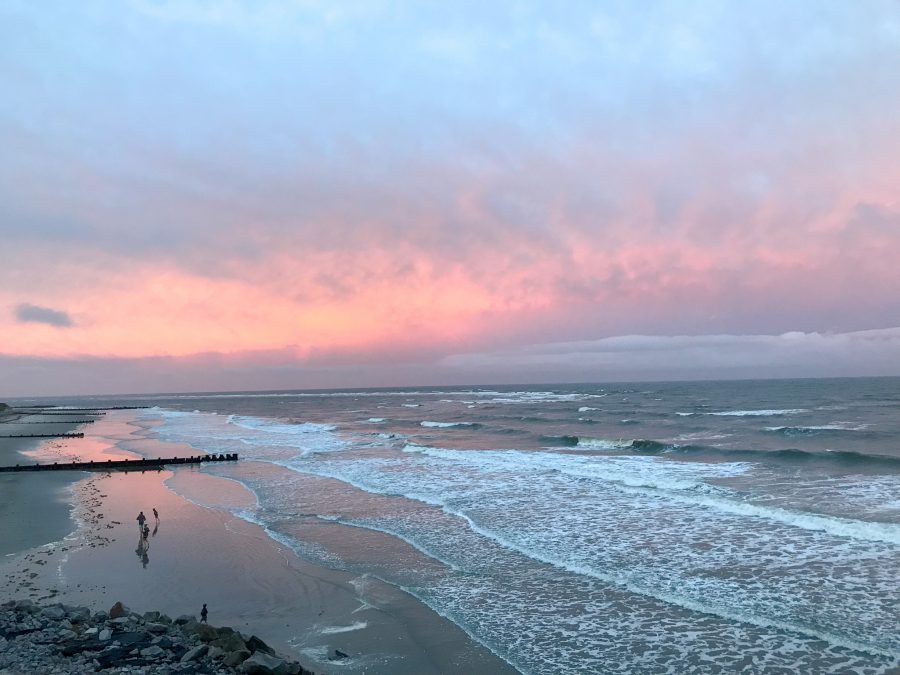 Just like last year we over packed on booze and ended up taking half of it back home. But hey, better to have too much than not enough!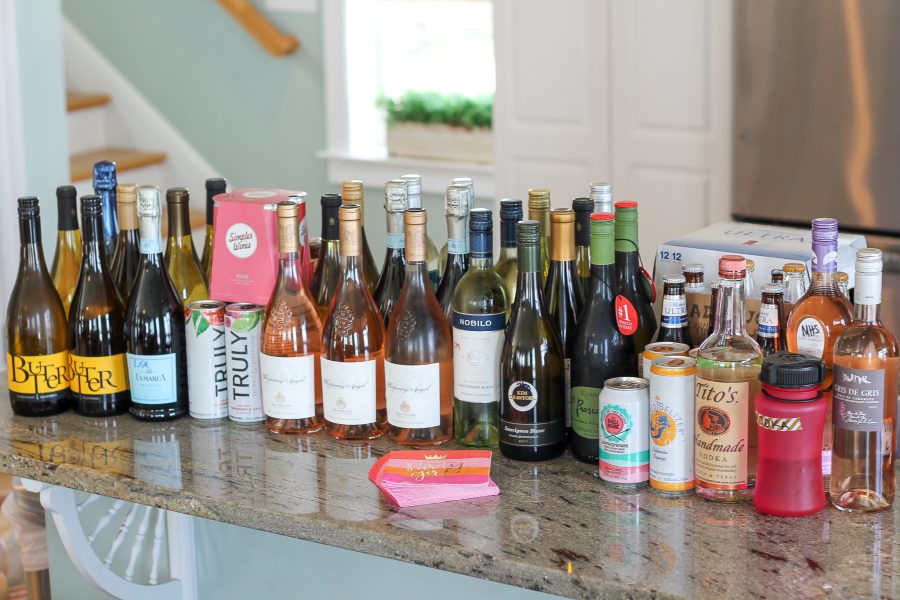 For dinner on our first night we went to Rita's Seaside Grille where we devoured their signature nachos topped with blackened tuna and watermelon pico.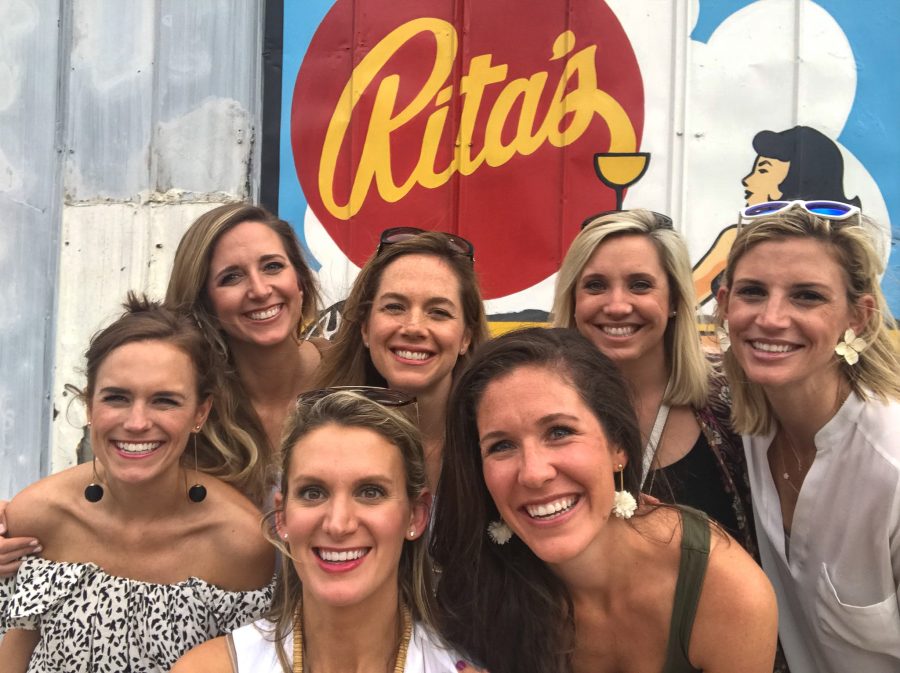 Friday morning we were all up way too early even though we tried really hard to sleep in, so we went out for breakfast at Lost Dog Cafe.
We had a pretty nasty weather forecast the entire duration of our trip. The thunderstorm chances ranged from 70-100% every day but cleared each night. However, during the few short breaks from the rain we would hustle up to the top deck and lounge until the rain drops returned. And when it did, we embraced the time spent lounging in our yoga pants, laughing till our bellies hurt while playing games and sipping on cocktails.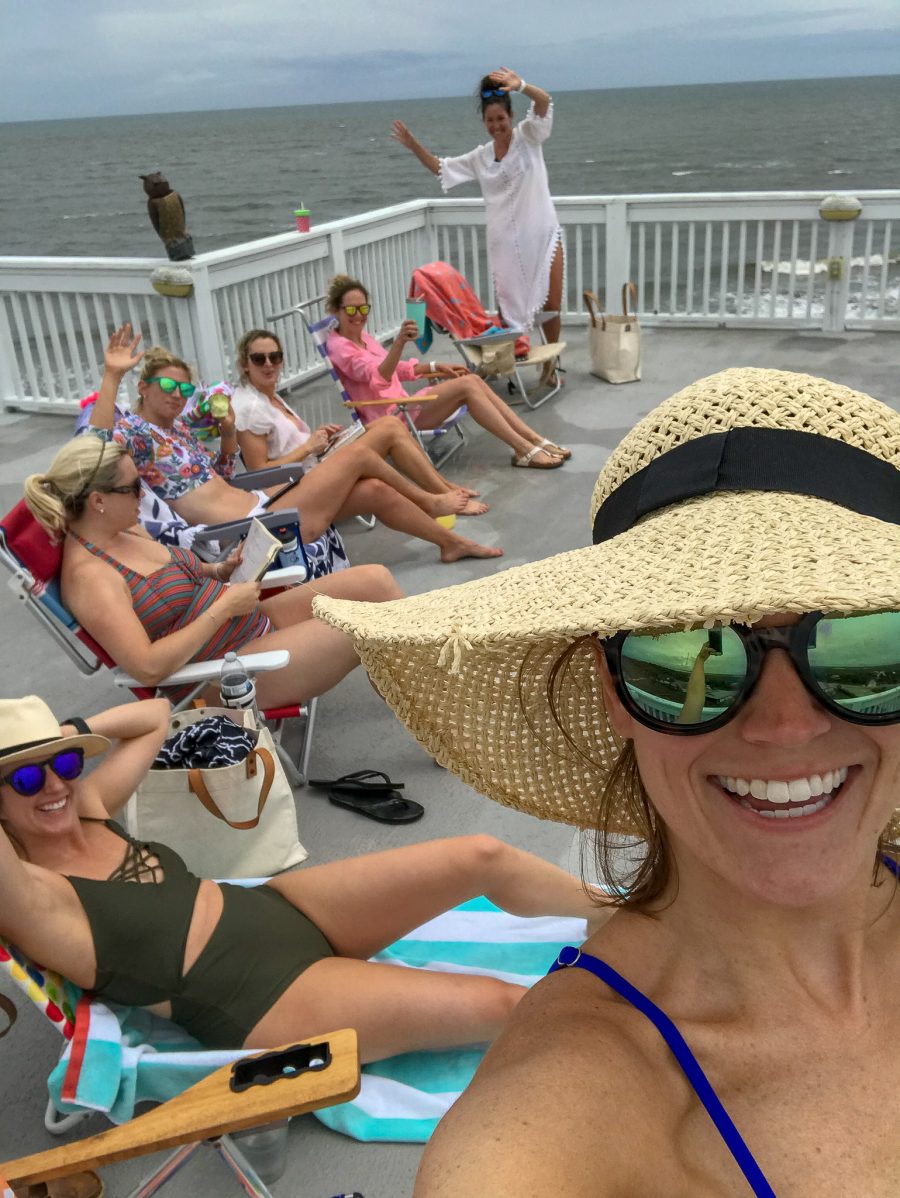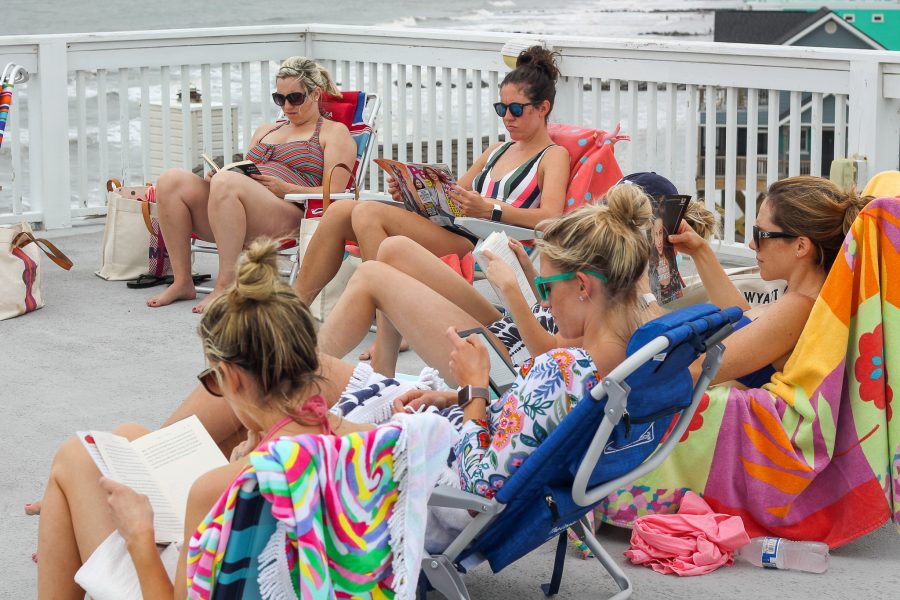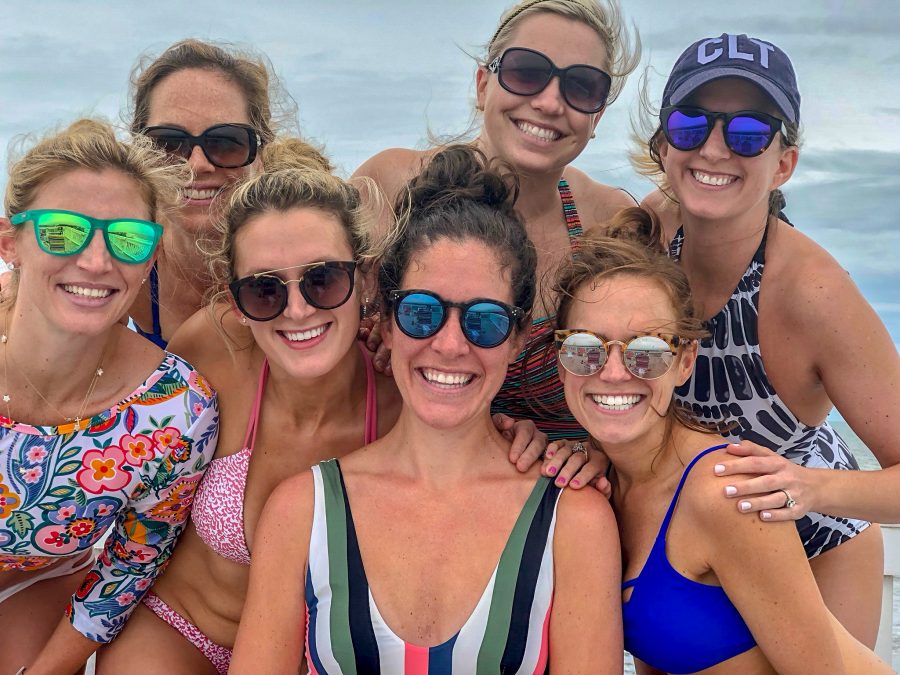 *swim suit line-up: 1 / 2 / 3 / 4 / 5
Friday afternoon we had so much fun getting dolled up together, swapping makeup products and Laura curled everyone's hair. Our evening out started with cocktails (and maybe some oyster shooters) on the roof of Snapper Jack's, then a stop at Surf Bar for a drink and ate dinner at Taco Boy.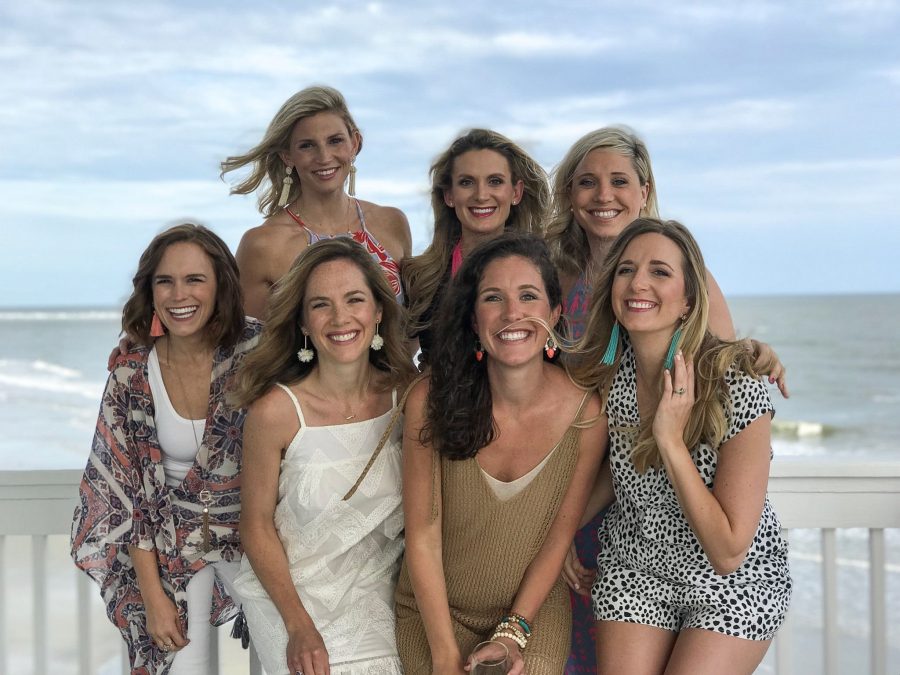 *kimono // romper // twist tee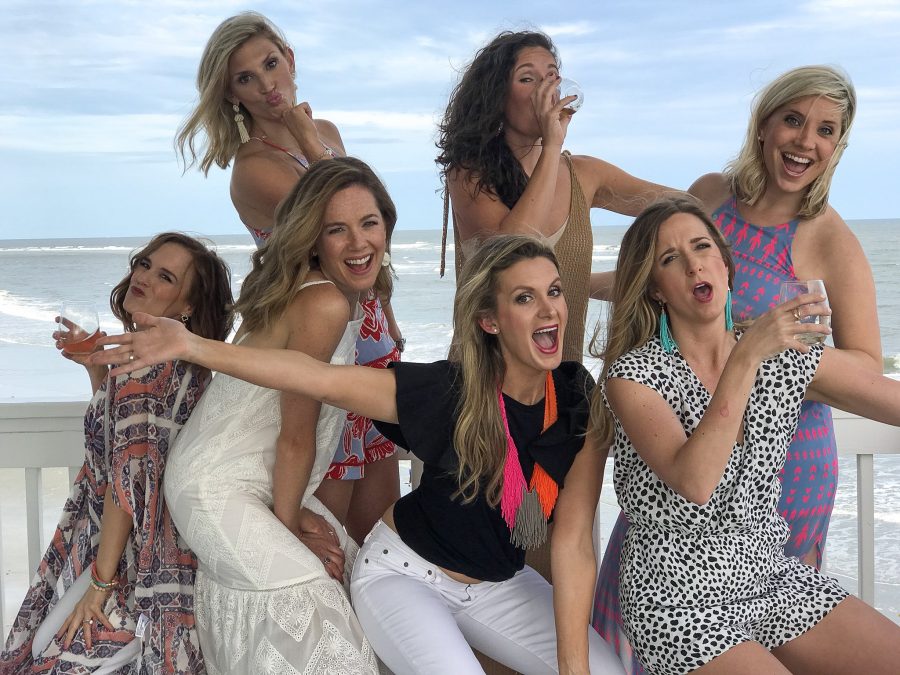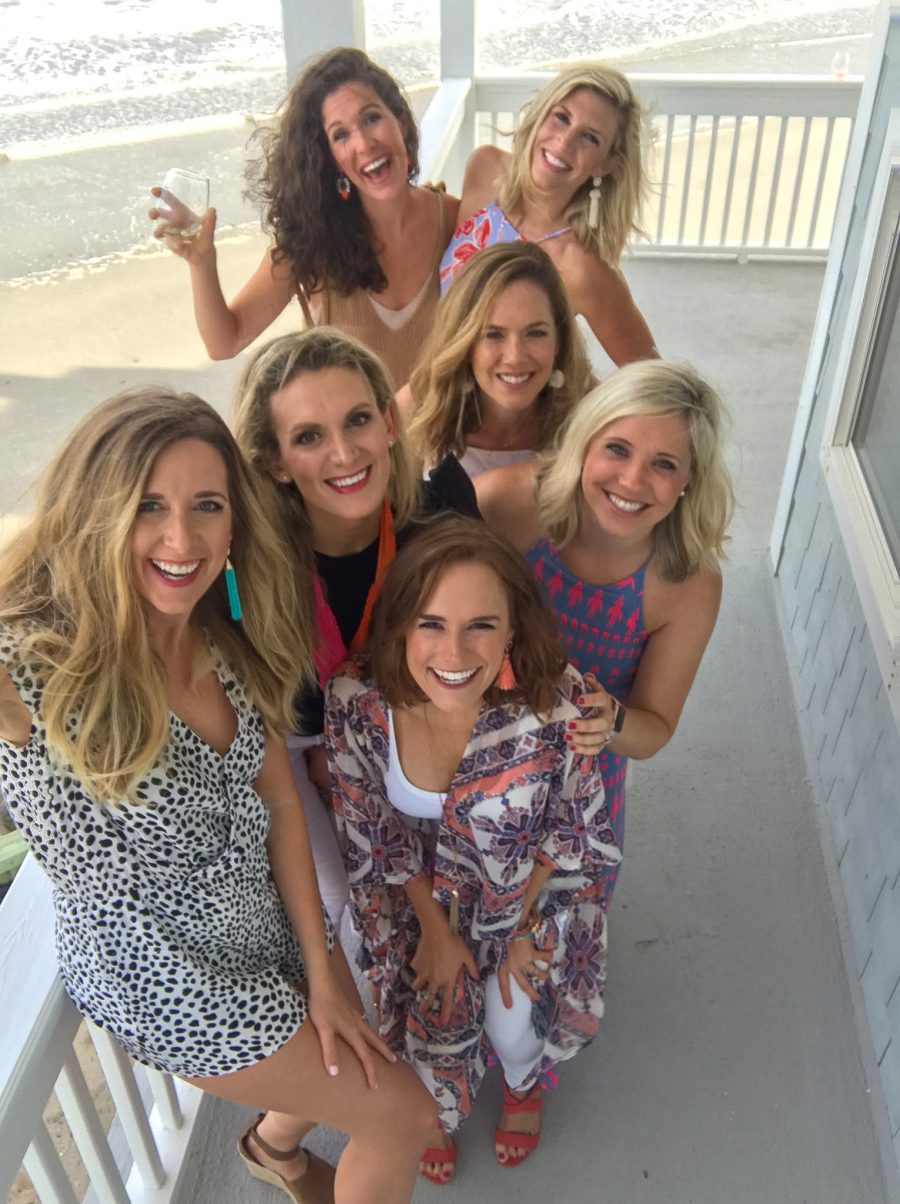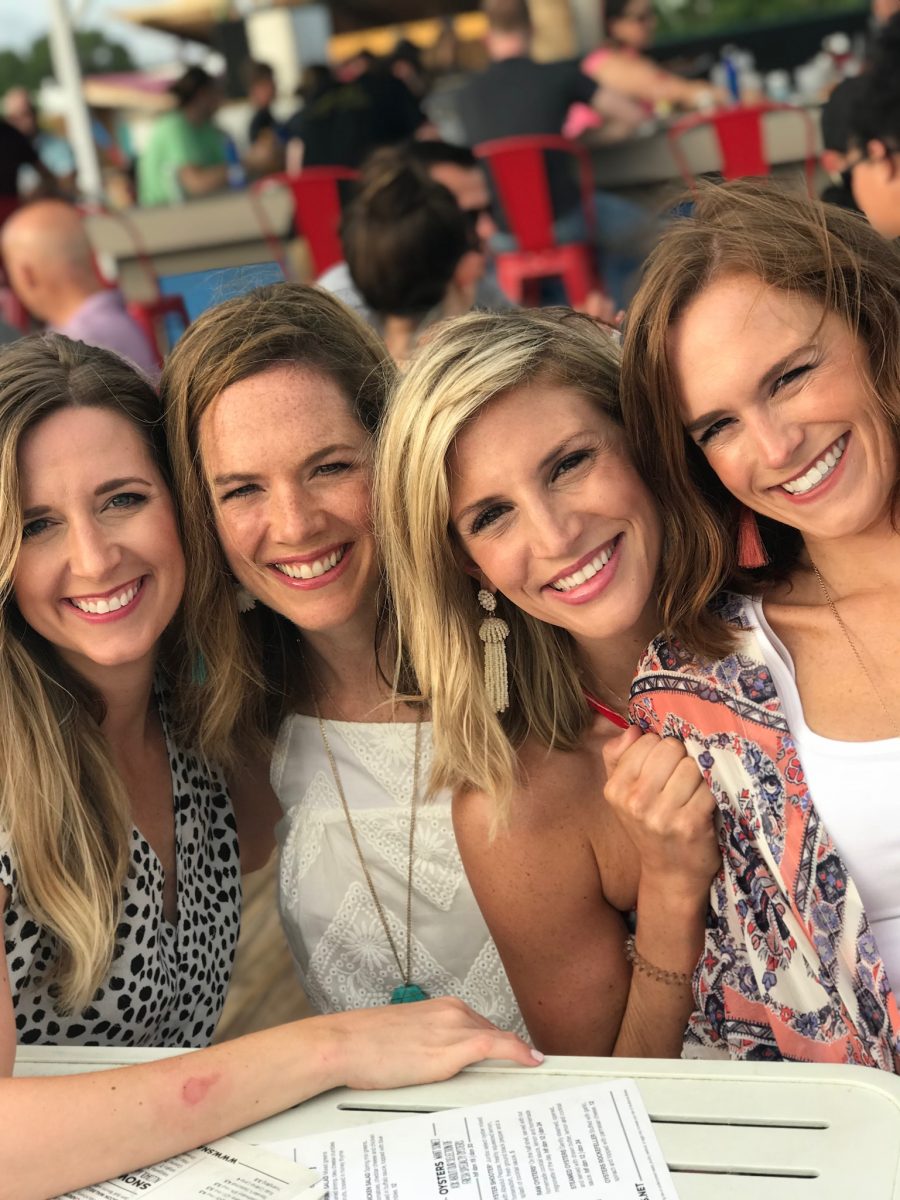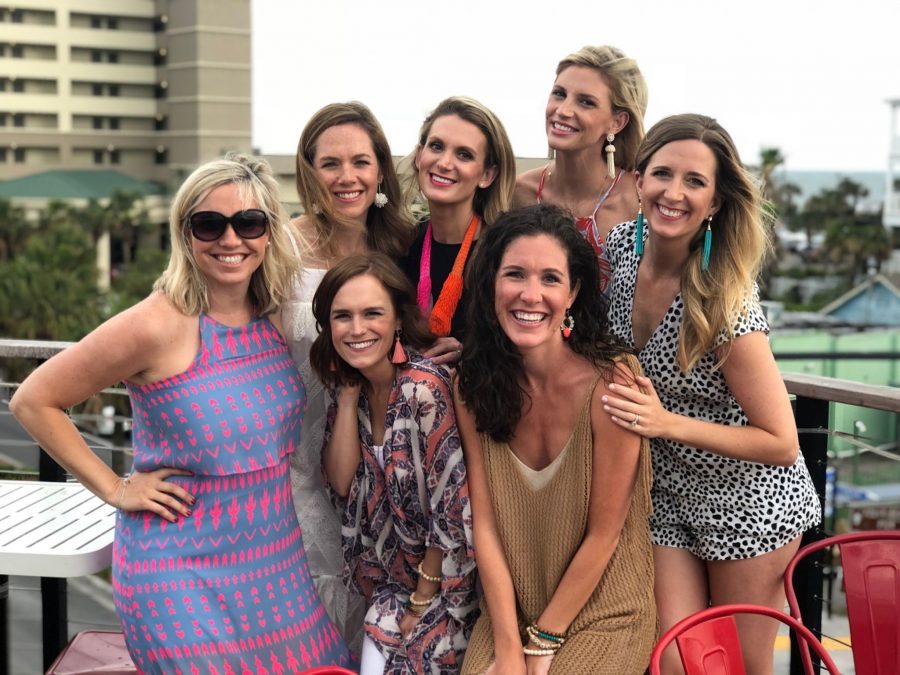 Saturday we were all up before the sun to watch the Royal Wedding over avocado toast and coffee. The rest of the day we lounged around the house, read books and played hilarious games before getting ready for our "big night out" in Charleston. The plans were to go into town for cocktails, eat a late dinner and maybe stop at a rooftop bar afterwards. But as the day wore on we all admitted that we are too old for that now so we called the restaurant and changed our 8:15 pm dinner reservation to an old lady time of 5:45 pm. And everyone couldn't have been happier.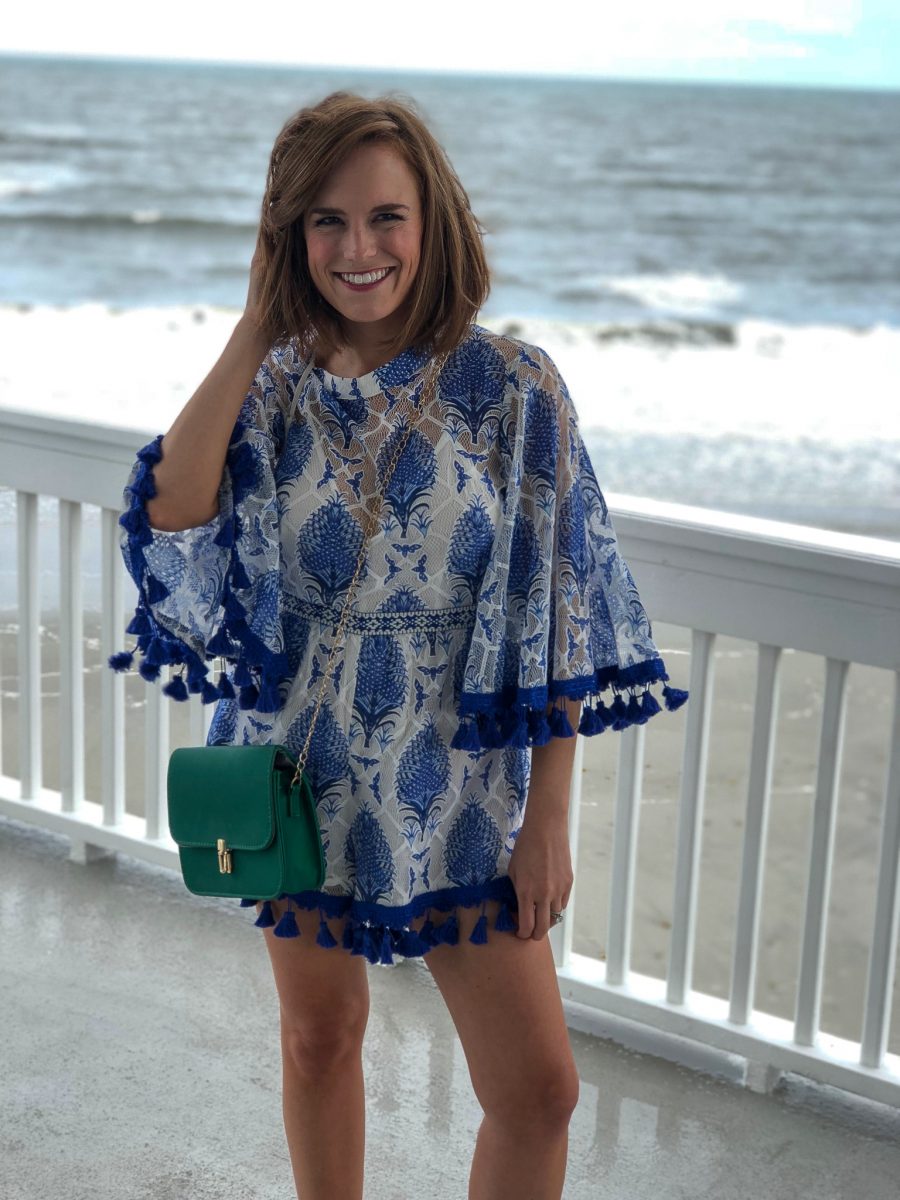 *Romper // Purse
We had an AMAZING dinner at Rappahannock Oyster Bar. We shared tons and tons of small plates and there wasn't one dish we didn't love. After dinner we continued the party back at the house playing wayyyy too many rounds of Taboo. It was seriously SO fun and funny.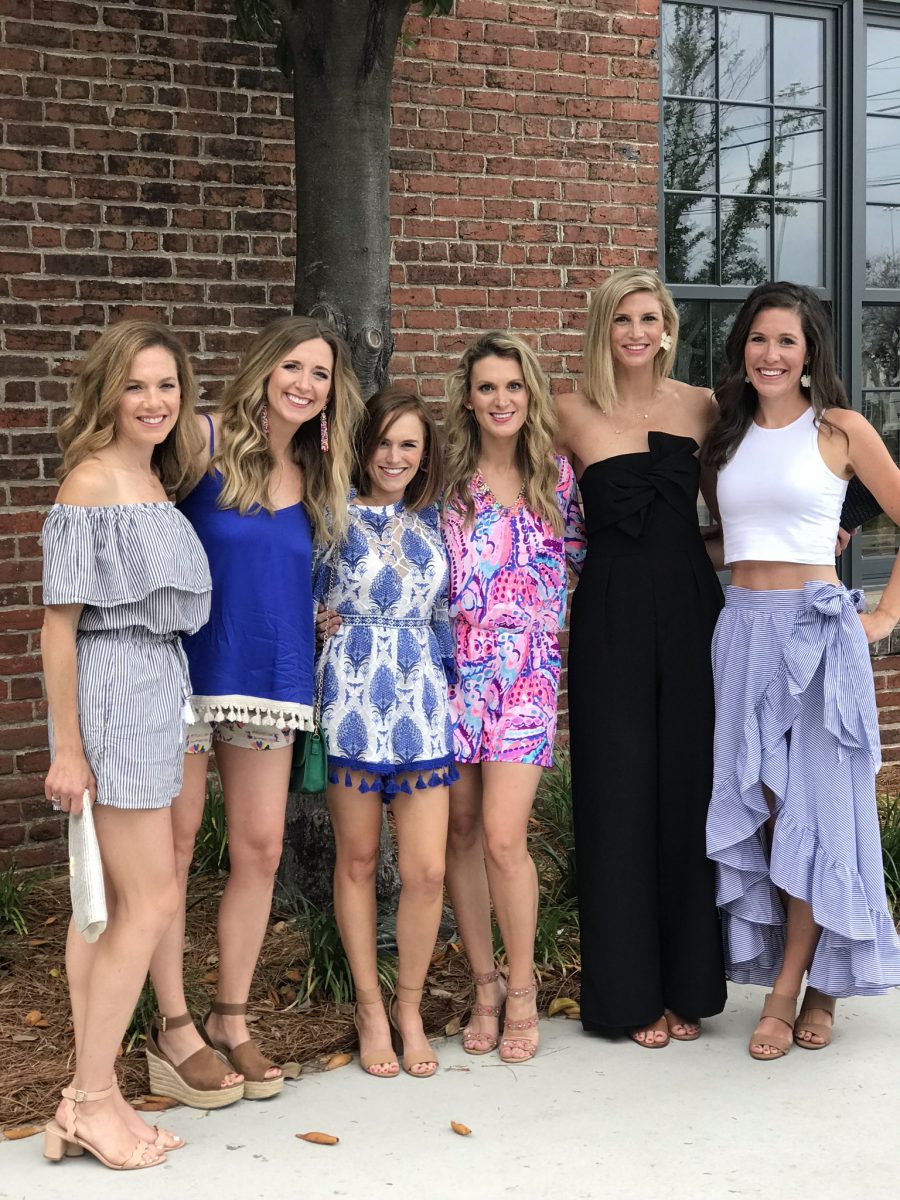 *Blue romper // Pineapple romper (no longer available) // romper // black jumpsuit (sold out) similar jumpsuit // skirt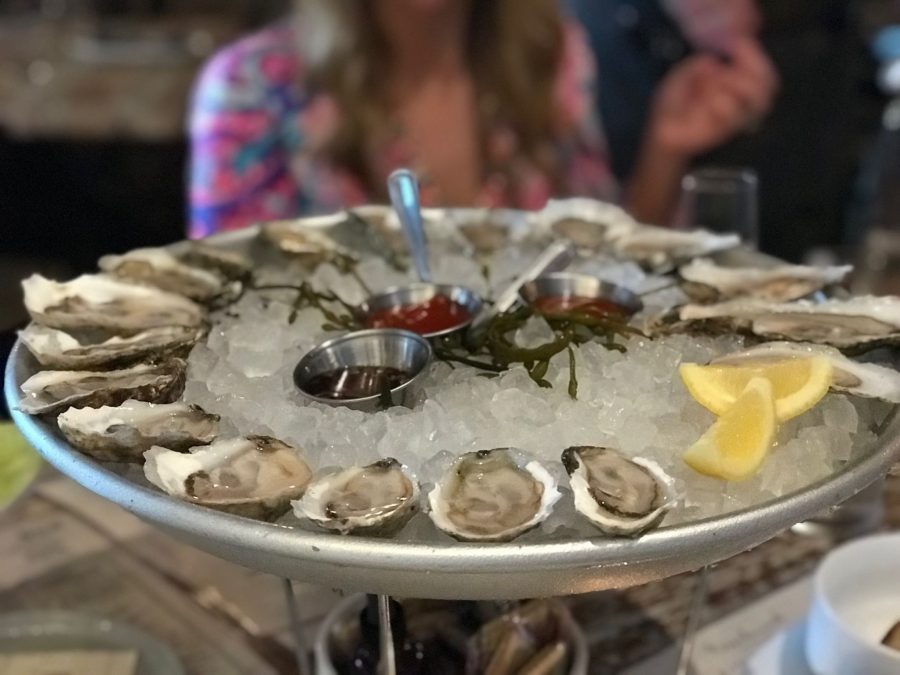 Even though we thoroughly enjoyed our weekend together we were all missing our babies like crazy by the end of it. So Sunday morning we were up, packed and out the door super early so we could still spend most of the day with our families. Speaking of families, Matt had the very best time with the kiddos while I was away. He wrangled the kids to swim lessons, they ate lots of pizza, made crafts together, attended a play date with all of the other kids whose mamas were at the beach, cleaned the house, did ALL the laundry and more! He is awesome.
*we tracked down links to as many outfit details as possible for all who have asked! If the link isn't provided, we couldn't find it. Sorry!
Find last year's Mama's Spring Break HERE!